SS. Peter and Paul Roman Catholic Mission
P.O. Box 7352, York, PA, 17408
717-792-2789
SaintsPeterandPaulRCM.com
To Restore and Defend Our Ecclesiastical Traditions of the Latin Rite to the Diocese of Harrisburg
SS. Peter and Paul Roman Catholic Chapel
129 South Beaver Street, York PA 17401
 "…this missal is hereafter to be followed absolutely, without any scruple of conscience or fear of incurring any penalty, judgment or censure, and may freely and lawfully be used… Nor are superiors, administrators, canons, chaplains, and other secular priests, or religious, of whatever title designated, obliged to celebrate the Mass otherwise than as enjoined by Us. … Accordingly, no one whatsoever is permitted to infringe or rashly contravene this notice of Our permission, statute, ordinance, command, precept, grant, direction, will, decree and prohibition.  Should any person venture to do so, let him understand he will incur the wrath of Almighty God and of the Blessed Apostles Peter and Paul."
Pope St. Pius V, Papal Bull, QUO PRIMUM,
Tridentine Codification of the traditional Roman Rite of the Mass. 
<![if !vml]>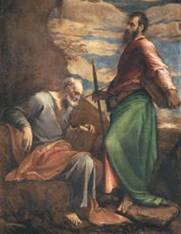 <![endif]>
Nineteenth Sunday after Pentecost
St. Teresa of Avila, Virgin
October 15, 2017
        This Sunday usually occurs in late September and the story of Esther is read in the Divine Office.  In order, therefore, that with the Church, we may every year review these Old Testament types, and also continue our study of the Sundays after Pentecost in the light of the breviary, we may usefully make Esther the subject of our exposition.
    Assuerus, king of Susa in Persia (482-472 B. C.), had chosen Esther, niece of Mardochai as his queen.  Aman, the major-domo of the palace, noticing that Mardochai refused to bow the knee before him, flew into a great rage, and knowing Mardochai to be a Jew, swore to exterminate at one blow all the members of his race.  To this end, he laid a complaint before the king against these foreigners who were settled in all the towns of his kingdom, and obtained a decree authorizing their wholesale massacre.
    Upon learning of this decree, Mardochai indulged in great lamentations, the Jewish community, as a whole, being, naturally, plunged into extreme mourning, while Mardochai took the further step of telling Esther that, if the opportunity presented itself, she ought, even at the peril of her life, to inform the king of Aman's plot.  "Who knoweth whether thou art not come to the kingdom that thou mightest be ready for such a time as this?"
        Whereupon Esther, after fasting three days with her servants, presented herself the third day, royally dressed before the king with the request that he would join her in a feast, together with Aman.  This the king promised to do.  In the course of the banquet the queen began her complaint to the king: "We are given up, I and my people, to be destroyed, to be slain and to perish."
    And Assuerus learning that Esther was a Jewess and that Mardochai was her uncle, "answered and said: 'Who is this, and of what power that he should do these things.'  And Esther said: 'It is this Aman that is our adversary and most wicked enemy.'  Upon this, the king enraged against his minister rose up and commanded that Aman should be hanged on the gibbet that he had prepared for Mardochai, this sentence being carried out immediately, while the edict against the Jews was revoked.  Esther had saved her people and on the same day Mardochai became the king's favorite minister and "going forth from the palace, and from the king's presence, shone in royal apparel: to wit of violet and sky color, wearing a golden crown on his head, and clothed with a cloak of silk and purple," and with the king's ring on his finger.
    This bible narrative shows how God watched over His people and preserved them, for the sake of the promised Messiah.  "I am the salvation of the people," saith the Lord, "in whatever tribulation they shall cry to me, I will hear them; and I will be their Lord forever" (Introit).  "If I walk in the midst of tribulation, Thou wilt quicken me, O Lord; and Thou wilt stretch forth Thy hand against the wrath of my enemies; and Thy right hand shall save me" (Offertory).  The Communion psalm speaks of the just man weighed down by misfortune whom God forsakes not, while that of the Gradual shows, how in answer to the cry of those who hope in Him, God causes the sinner to fall into his own net and again, that of the Alleluia sings of all the marvels which God has wrought for the deliverance of His people.
    All this is a type of what God is constantly doing for His Church and of what He will do in a special way at the end of time.  Aman, whom the king condemned at Esther's banquet, is like the man spoken of in the Gospel who came to the wedding feast and was cast by the king's command into exterior darkness because he had not on a wedding garment, that is because he had not "put on the new man who according to God is created in justice and holiness and truth," by virtue of a worthily received Baptism, and for not having put away lying and those feelings of anger against his neighbor which he cherished in his heart (Epistle).
    Thus will almighty God treat all those who, while belonging to the body of the Church by their faith, are found within the wedding chamber without being clothed, as St. Augustine puts it, with the robe of charity.  Since they are not quickened by sanctifying grace they have no share in the soul of the mystical body of Christ.  "Wherefore," says St. Paul, "putting away lying speak the truth every one with his neighbor, for we are members one of another….Let not the sun go down upon your anger" (Epistle).  Those who do not fulfill this command will be cast by the supreme judge into the torments of hell, like the Jews who refused the invitation to the wedding feast of the king's son, that is of Jesus Christ with the Church, His bride (2nd Nocturn), and who slew the prophets and apostles who were sent to bear the invitation.
    Assuerus, in his anger, caused Aman to be hanged.  So also the king in the Gospel "was angry; and sending he destroyed those murders and burnt their city."  More than a million Jews perished at the time of the siege of Jerusalem by Titus, the Roman general when the city was destroyed and the Temple burned in 72 A.D., forty years after our Lord's Ascension.
    The faithless Aman was replaced by Mardochai; the wedding guests by those whom the king's servants found in the highways; the Jews by the Gentiles.  To these last, at Pentecost, the apostles turned, filled with the Holy Ghost.  And at the last Judgment, foretold on these last Sundays of the cycle, these rewards and punishments will be final.  The elect will take part in the eternal marriage feast, while the dammed will be cast into exterior darkness, into the avenging flames, where there will e weeping and gnashing of teeth.
St. Teresa was born at Avila in Spain.  From her earliest childhood she ardently desired to die a martyr.  At the age of 18, she entered the Order of our Lady of Mount Carmel, and consecrated herself to Christ, whom she chose for her spouse (Epistle).  Her heart was so inflamed with divine love that she wrote: "How the enraptured soul feels in this body its captivity and the misery of life!  It considers itself a slave sold in a foreign land; and what is most bitter, is to see everywhere men's passionate love for this life and so few banished ones who sigh like itself and pray for the end of their exile."  Counseled by Jesus, she made the difficult vow of always doing what she judged most perfect.
    She attained through prayer the highest degree of mystical life and there found such enlightenment concerning divine things (Collect), that her works earned for her from Popes Gregory XV and Urban VII the august title of Doctor of the Church, which has been given to no other woman.  "The best prayer," she wrote, " and the most pleasing to God is that which brings on improvement, showing itself in good works, and not the enjoyment which only serves for our own satisfaction."  The influence of this humble virgin who converted thousands of souls manifestly proves the supreme importance of the contemplative life, addressing itself directly, as it does, to God, the Author of all good.  She died of divine love on October 15, 1582.
INTROIT:
I am the salvation of the people, saith the Lord: in whatever tribulation they shall cry to me, I will hear them; and I will be their Lord forever.
Ps. 77. Attend, O my people, to my law; incline Thy ears to the words of my mouth.  Glory be, etc.  I am the, etc.
COLLECT:
O almighty and merciful God, graciously keep us from all things that may hurt us; that we, being freed both in mind and body, may with ready hearts accomplish those things which Thou commandest.  Through our Lord, etc.
Hear us, O God our Saviour, that as we rejoice in the festival of blessed Teresa, Thy Virgin, being nourished with the food of her heavenly teaching, we may grow in loving devotion towards Thee.  Through our Lord, etc.
From all perils of soul and body defend us, O Lord, we beseech Thee, and by the intercession of the blessed and glorious Virgin Mary, Mother of God, of blessed Joseph, of Thy blessed Apostles Peter and Paul, and all the Saints, graciously grant us safety and peace, that all adversities and errors being overcome, Thy Church may serve Thee in security and freedom.  Through our Lord, etc.
EPISTLE:  Ephes. 4, 23-28.
Brethren, Be re­newed in the spirit of your mind, and put on the new man, who according to God is created in justice and holiness of truth. Wherefore, putting, away lying, speak ye the truth every man with his neighbor, for we are members one of another. Be angry, and sin not. Let not the sun go down upon your anger. Give not place to the devil. He that stole, let him now steal no more; but rather let him labor, work­ing with his hands the thing which is good, that he may have something to give to him that suffereth need.
EXPLANATION St. Paul admonishes the Ephesians to lay aside the- old man, like a worn out garment, and put on the new man, that is, to renew their internal and external life. This renewal according to his teaching takes place, when we by a true repentance put away our vices, shun all lies, anger, injustice, &c., and adorn our soul with virtues, and zealously seek after Christian justice and perfection. We have, perhaps, already sought to change our manner of living, for which a jubilee or some other particular solemnity of the Church gave us occasion, and at that time, perhaps, purified our soul by a general confession, making the firm resolution to live for God, and work out our salvation, we appeared converted, and to have become other men: but how long did this conversion last? Ah, how soon did we fall back into the old, sinful ways. And why? Because we lived in too great, deceitful security. We thought everything accomplished by the general confession; we were satisfied, and omitted to employ the means of remaining in the state of grace. We did not thank God for the grace of conversion; we did not ask Him for the grace of perseverance; we frequented evil company, and did not avoid dangerous occasions; we indulged in idleness and pleasures as before. How can it appear strange, if such a conversion is fruitless? Ah, we should remain in wholesome fear even after the remission of our sins (Ecclus. 5, 5). Even if we could say that we have done everything, nevertheless we cannot be certain, whether we be worthy of hatred or love (Ecclus. 9, 1). We should, therefore, work out our salvation according to the advice of St. Paul (Philipp. 2, 12) in fear and trembling, and thus not fall into the old life of sin, losing the hope of a new conversion.
GRADUAL:
Ps. 140. Let my prayer be directed as incense in Thy sight, O Lord.  The lifting up of my hands as evening an sacrifice.
Alleluia, alleluia. 
Ps. 104. Give glory to the Lord, and call upon His name: declare His deeds among the Gentiles.  Alleluia
GOSPEL:  Matt. 22, 1-14.
At that time, Jesus spoke to the chief priests and the Pharisees in parables, saying: The kingdom of heaven is likened to a king, who made a marriage for his son. And he sent his servants, to call them that were invited to the marriage, and they would not come. Again he sent other servants, saying: Tell them that were invited, Behold I have prepared my dinner; my beeves and fatlings are killed, and all things are ready: come ye to the marriage. But they neglected: and went their ways, one to his farm, and another to his mer­chandise: and the rest laid hands on his servants, and having treated them contumeliously, put them to death. But when the king had heard, of it; he was angry: and sending his armies, he destroyed those murderers, and burnt their city. Then he saith to his servants: The marriage indeed is ready; but they, that were invited were not worthy. Go ye therefore into the highways, and as many as you shall find, call to the marriage. And his servants going forth into the ways, gathered together, all that they found, both bad and good; and the marriage was filled with guests. And the king went in to see the guests; and he saw there a man who had not on a wedding garment: and he saith to him: Friend, how camest thou in hither, not having on a wedding garment? But he was silent. Then the king said to the waiters: Bind his hands and feet, and cast him into the exterior darkness: there shall be weeping and gnashing of teeth. For many are called, but few are chosen.
EXPLANATION In this parable the king is our Heavenly Father who has espoused His only-begotten Son to the Church, and on this occasion prepares the most sumptuous marriage-feast by giving the evangelical doctrine, the holy Sacraments, and the heavenly joys. The servants sent to invite the guests are the prophets, apostles and disciples of Christ. Those invited are the Jews who despised the honor and grace of the divine King, destined for them, abused and killed His servants, and were, therefore, cast aside and with their city Jerusalem, destroyed by the armies of their enemies, as a just punishment; in their stead the heathens and all those nations were called, who were on the broad road to destruction, and who now occupy the places of the unfortunate Jews at the marriage feast of the Church, and shall also occupy them in heaven. In the Jews to whom Christ addressed this parable, is verified that many of them, nay, all are called, but few chosen, because they would not heed the invitation.
APPLICATION We have the honor not only to be invited to this marriage-feast, but are in reality guests at it, because we are members of the Church of Christ by faith. "But the Christian," says St. Gregory, "who is a member of the Church by faith, but has not charity, is like to a man who comes to the marriage-feast without the wedding garment." With this garment which is charity, Christ was vested, when He came to celebrate the nuptials with His spouse, the Church, and by the bond of charity the Son of God also unites Himself with His elect. He clearly lets us know that charity is the wedding garment which should vest us. Those, therefore, who believe and are in the communion of the Church, but who do not preserve the grace of charity, are indeed in the wedding-chamber, but they are not adorned with the wedding garment. They are dead members of the Church, and shall not be admitted without this garment into the celestial marriage-feast in the triumphant Church, but rather be cast like that unfor­tunate guest into exterior darkness. This guest was silent, when asked by the king, why he had not the wedding gar­ment. By this we see, that no one can excuse himself to God for not having charity, because every one can have it, if he asks it from God, and, as St. Augustine says, our heart is the workshop of charity, and every one who has a heart can practice it.
PRAYER I thank Thee, O Jesus, that Thou didst call me to the marriage-feast in Thy Church; give me the wedding garment of charity that I may be present at the celestial marriage-feat, and not be cast into exterior darkness.
OFFERTORY:
Ps. 137.  If I shall walk in the midst of tribulation, Thou wilt quicken me, O Lord; and Thou wilt stretch forth Thy hand against the wrath of my enemies; and Thy right hand shall save me.
SECRET:
Grant, we beseech Thee, that these offerings which we make in the sight of Thy majesty may turn to our salvation.  Through our Lord, etc.
May the sacrifice of Thy holy people be acceptable to Thee, O Lord, and honorable to Thy saints, through whose merits we know that we have received help in trouble.  Through our Lord, etc.
Hear us, O God, our salvation, that through the power of this sacrament Thou mayest defend us from all enemies of soul and body and bestow upon us grace here and glory hereafter.  Through our Lord, etc.
COMMUNION:
Ps. 118.  Thou hast ordered Thy commandments to be kept most diligently.  O, that my ways may be directed to keep Thy justifications!
POSTCOMMUNION:
May Thy healing virtue, O Lord, mercifully deliver us from our disorders and make us ever hold fast by the keeping of Thy commandments.  Through our Lord, etc.
Thou hast fed Thy servants, O Lord, with the holy gifts; comfort us ever, we pray, by her intercession whose festival we celebrate.  Through our Lord, etc.
May the offering of this divine sacrament cleanse and protect us, O Lord, we beseech Thee; and by the intercession of the blessed Virgin Mary, Mother of God, of blessed Joseph, of the blessed Apostles Peter and Paul, and all the saints, may it purify us from all sin and free us from all adversity.  Through our Lord, etc.
The cause of the gift of wisdom is found in the will, and it is charity. 
St. Thomas Aquinas
<![if !vml]>
<![endif]>
"Friend, how camest thou in hither, not having on a wedding garment? But he was silent. Then the king said to the waiters: Bind his hands and feet, and cast him into the exterior darkness: there shall be weeping and gnashing of teeth. For many are called, but few are chosen."
PROPER OF THE SAINTS FOR THE WEEK OF OCTOBER 15th:
15

Sun

19th Sunday after Pentecost

St. Teresa of Avila, V

sd

G

Mass 9:00 AM; Confessions 8:00 AM; Rosary of Reparation 8:30 AM; Members of Ss. Peter & Paul

16

Mon

St. Hedwig, W

Purity of the BVM

sd

W

Mass 8:30 AM; Rosary of Reparation before Mass

17

Tue

St. Margaret Mary Alacoque, V

d

W

Mass 8:30 AM; Rosary of Reparation before Mass

18

Wed

St. Luke, Ev

d1cl

R

Mass 8:30 AM; Rosary of Reparation before Mass

19

Thu

St. Peter of Alcantara, C

d

W

Mass 8:30 AM; Rosary of Reparation before Mass

20

Fri

St. John Cantius, C

d

W

A

Mass 8:30 AM; Rosary of Reparation before Mass

21

Sat

Our Lady's Saturday

St. Hilarion, Ab

St. Ursula & Comp. VvMm

sp

W

Mass 9:00 AM; Confessions 8:30 PM; Rosary of Reparation before Mass

22

Sun

20th Sunday after Pentecost

sd

G

Mass 9:00 AM; Confessions 8:00 AM; Rosary of Reparation 8:30 AM; Members of Ss. Peter & Paul
I will send forth famine into the land, not a famine of bread . . . but of hearing the word of the Lord, . . . they shall go about seeking the word of the Lord and shall not find it.
Amos 8:11
Faithfully do what God expects of you each moment, and leave the rest up to Him.
I assure you that living in this manner will bring you great peace.
St. Jane Francis de Chantal
Invincible ignorance is a punishment for sin. 
St. Thomas Aquinas (De Infid. q. x., art. 1.)
Notwithstanding her dignity of beloved bride of the Son of God, the Church is, nonetheless, subject to tribulations here below.  The enemies of the Spouse, having no longer any direct power to injure our Lord, turn all their rage against her.  In these trials, endured as they are by the Church with love, Jesus sees a fresh trait of that resemblance which He wishes her to have to Himself; he, therefore, leaves her to suffer in this world, contenting Himself with ever upholding and saving her, as the Offertory says, in the midst of the evils which go on thickening around her. 
Dom Gueranger, The Liturgical Year, 19th Sunday after Pentecost
It took St. Monica sixteen years to obtain the conversion of Augustine, but the conversion was entire and for beyond what she had prayed for.  Her desire was that her son's incontinence might be checked by marriage, and instead she had the joy of seeing him embrace a life of holy chastity.  She had only wanted him to be baptized and become a Christian, and she saw him a bishop.  She asked God to turn him aside from heresy, and God made him a pillar of the Church and its champion against heretics.  Think what would have happened had she given up hope after a couple of years, after ten or twelve years, when her prayers appeared to obtain no result and her son grew worse instead of better, adding avarice and ambition to the wildness of his life and sinking further and further into error.  She would have wronged her son, thrown away her own happiness, and deprived the world of one of the greatest Christian thinkers. 
St. Claude de la Colombiere, Trustful Surrender to Divine Providence
The apostles and their successors are God's vicars in governing the Church which is built on faith and the sacraments of faith. Wherefore, just as they may not institute another Church, so neither may they deliver another faith, nor institute other sacraments. 
St. Thomas Aquinas, Summa Theologica, III, 64, ad. 3
Truly, matters in the world are in a bad state; but if you and I begin in earnest to reform ourselves, a really good beginning will have been made. 
St. Peter of Alcantara
Nonetheless is Liberalism in itself dogmatic; and it is in the declaration of its own fundamental dogma, the absolute independence of the individual and the social reason, that it denies all Christian dogmas in general. Catholic dogma is the authoritative declaration of revealed truth-----or a truth consequent upon Revelation-----by its infallibly constituted exponent [the Pope]. This logically implies the obedient acceptance of the dogma on the part of the individual and of society. Liberalism refuses to acknowledge this rational obedience and denies the authority. It asserts the sovereignty of the individual and the social reason, and enthrones Rationalism in the seat of Authority. It knows no dogma except the dogma of self-assertion. Hence is it heresy fundamental and radical, the rebellion of the human intellect against God. 
Rev. Don Felix Sarda Y Salvany, Liberalism Is A Sin
Latin liturgical language has always been a principal target of the liturgical heretics
Hatred for the Latin language is inborn in the heart of all the enemies of Rome. They recognize it as the bond of Catholics throughout the universe, as the arsenal of orthodoxy against all the subtleties of the sectarian spirit . . . We must admit it is a master blow of Protestantism to have declared war on the sacred language. If it should ever succeed in destroying it, it would be well on the way to victory. Exposed to profane gaze, like a virgin who has been violated, from that moment on the Liturgy has lost much of its sacred character, and very soon people find that it is not worthwhile putting aside one's work or pleasure in order to go and listen to what is being said in the way one speaks on the marketplace. . . .  
Dom Gueranger, Liturgical Institutions
Latin is the Language of the Church
But Not of Pope Francis' Synod
For the Church, precisely because it embraces all nations and is destined to endure until the end of time... of its very nature requires a language which is universal, immutable, and non-vernacular.  
Pope Pius XI, Officiorum Omnium
The use of the Latin language prevailing in a great part of the Church, affords at once an imposing sign of unity and an effective safeguard against the corruption of true doctrine.  
Pope Pius XII, Mediator Dei
Let no innovator dare to write against the use of Latin in the sacred rites... nor let them in their folly attempt to minimize the will of the Apostolic See in this matter…. We now, in the full consciousness of Our Office and in virtue of Our authority, decree and command the following: Bishops and superiors-general of religious orders shall take pains to ensure that in their seminaries and in their schools where adolescents are trained for the priesthood, all shall studiously observe the Apostolic See's decision in this matter and obey these Our prescriptions most carefully.  
John XXIII, Veterum Sapientia
The Latin language is assuredly worthy of being defended with great care instead of being scorned; for the Latin Church it is the most abundant source of Christian civilization and the richest treasury of piety... we must not hold in low esteem these traditions of your fathers which were your glory for centuries.
Pope Paul VI, Sacrificium Laudis      
The Incarnation Unites Jesus Christ to His Church, Not to all Humanity;
Baptism Unites the Individual to Christ in His Church!
For as many of you as have been baptized in Christ, have put on Christ. Gal. 3: 27
The kingdom of heaven is the assembly of the just; for, the Lord says by a prophet: "Heaven is My throne"; and Solomon says: "The soul of the just man is the throne of wisdom"; and St. Paul calls Christ the Wisdom of God.  If, therefore, heaven be the throne of God, we must evidently conclude that, as Wisdom is God, and the soul of the just man is the throne of Wisdom, this soul is a heaven… The kingdom of heaven, then, is the assembly of the just… If this kingdom is said to be like to a King, who made a marriage for his Son, your charity at once understands who is this King, who is the Father of a Son, King like Himself.  It is He, of whom the psalmist says: "Give to the King Thy judgment, O God, and to the King's Son Thy justice!"  God the Father made the marriage of God His Son, when He wished that He, who had been God before all ages, should become Man towards the end of ages…. It is, perhaps clearer and safer to say, that the King made a marriage for His Son, in that, by the mystery of the Incarnation, He united the Church to Him. 
St. Gregory the Great, Commentary on the Gospel, 19th Sunday after Pentecost
The Wedding garment, says St. Augustine is the honour and glory of the spouse, which each one should seek, and not his own; and he shows this, to be charity.  St. John Chrysostom explains that this charity is an immaculate life, or a life shining with virtues, and free from the filth of sin; for charity cannot exist without a good life, nor the purity of a good life, without charity. When, therefore, we are called by the grace of God, we are clothed with a white baptismal garment, to preserve which from every stain, from every grievous sin, depends upon the diligence, the watching and praying, of every individual. 
Fr. George Leo Haydock, Commentaries of the Church Fathers on the Wedding Garment
INSTRUCTION CONCERNING HELL
Cast him into the exterior darkness (Matt. 22, 13).
What is hell?
Hell is that place where the damned must suffer eternal punishment.
Is there a hell?
Yes; reason, holy Scripture and the Church teach us that there is a hell. Reason tells us that there is a just God who will punish sin. It is evident that all sins are not punished in this world; there must, therefore, be a place, where every mortal sin, not atoned for by sorrow and penance, will be punished, and this place is - hell. All nations from the beginning of the world, even those who had not the light of revelation, believed this.
But clearer still is the existence of hell shown by holy Scripture: The pious Job (10, 22) speaks of a region of misery and darkness, where the shadows of death and no order, but where eternal terror dwells. The Prophet Isaias (30, 33) says that hell is deep and wide, and that the fire burning in it, is like a stream of sulphur, ignited by the breath of the Lord. Our Saviour expressly says that those who have done evil, shall go to everlasting torment (Matt. 25, 46), that they shall be tortured by everlasting fire (Matt. 25, 41). He makes mention of hell, and says that an inextinguishable fire burns there, and a worm which never dies, plagues the wicked (Mark 9, 42-43; Matt. 10, 28). All the Fathers of the Church teach and testify to the same doctrine. St. Augustine, among many others, says: "The infinite wisdom of God tells us that there is a hell, and the illimitable power of God it is that punishes the dam­ned in a wonderful, but real manner."
Wherein do the pains of hell consist?
Sacred Scripture and the Church teach concerning the pains, of the reprobate in hell, that the damned burn there in an inextinguishable fire (Mark 9, 45). The holy doctors of the Church say, that this fire is never extinguished, and its smoke ascends or rises from century to century, "I see this fire," says St. Gregory, "as if it were gifted with reason; it make a distinction between the guilty, and tortures the damned according to the nature of their sins." This fire burns, but never consumes its victims; it commu­nicates, as Cassiodorus says, immortality to the reprobate and lets them suffer pain, which preserves them, like salt which penetrates the flesh and keeps it from corruption, as Jesus says: Every one shall be salted with fire (Mark 9, q.8). This fire does not shine, it leaves the reprobate in darkness (Matt. 8, 12), and with this fire a never dying worm continually torments the damned. This worm is not only a bad conscience, say the holy Fathers, but particu­larly the privation of the Beatific Vision. Eternally will the thought torment the damned: I have lost God, the only true and highest Good, I have lost Him through my fault, I have lost Him for a brief pleasure, I have lost Him forever. In hell eternity devours all time; and if after millions and millions of years a damned soul wailingly asks his companion in misery: What time is it? he receives the answer: Eternity.
Who would not fear hell, and avoid sin which incurs eternal punishment, when he reflects upon this! Alas yet there are many, upon whom the truth of the existence of a hell makes no impression, who even deny that there is such a place, and who say: "God is love, He can have no pleasure in the torments of His creatures, He cannot eter­nally punish a sin which was committed in so short a time as is the life of man." But those who speak thus, forget that God is just, that His love and mercy are indeed always ready to forgive the contrite and penitent, but that His justice must also be satisfied, when the sinner continually rejects the merciful love of God; they forget, that every grievous sin which man commits voluntarily and knowingly is an infinite, eternal insult, offered to God, which can only be atoned for by an eternal punishment. For the perverted and malicious will of a man, who dies in mortal sin, remains perverted and malicious forever, therefore he must also be punished eternally.
O my dear Christian, do not listen to such deceivers; for just on account of their sinful life, they fear hell and therefore they endeavor to free themselves from this fear by denying the existence of hell; but they cannot succeed; for Jesus, the Truth, has told us that there is a hell, and His word remains for all eternity. Endeavor rather by a pious life to escape hell, descend there in spirit frequently according to the advice of a saint, contemplate the torments of the damned, and let this reflection urge you to imitate Christ, who has promised the joys of heaven to all His faithful followers.
Not only the sacred ministers and those who have consecrated themselves to God in the religious life, but also all the other members of the Mystical Body of Jesus Christ have the obligation of working hard and constantly for the upbuilding and increase of this Body… A tremendous mystery and one which can never be sufficiently mediated upon: that the salvation of many depends on the prayers and voluntary mortifications undertaken for this end by the members of the Mystical Body of Jesus Christ and on the cooperation of the pastors and of the faithful.

 
Pope Pius XII, Mystici Corporis

 
CONSOLING DOCTRINE ON THE JOYS OF HEAVEN
The kingdom of heaven is likened to a king, who made a marriage for his son (Matt. 22, 2).
In what these joys consist, St. Paul could not describe, although he was wrapt into the third heaven and tasted these pleasures; he only said: Eye hath not seen, nor ear heard, neither hath it entered into the heart of man, what things God hath prepared for them that love him (I Cor. 2, 9). Holy Writ, indeed, gives us many descriptions of the celestial joys, by comparing heaven to a paradise of bliss, sometimes to a precious pearl, or a treasure which neither rust nor moth consumes, nor thieves steal; again it represents heaven under the picture of a kingdom, a throne, a crown, whereby we are raised to the highest honor; at another time to the picture of a city which is built of gold, precious stones and pearls, lighted by the splendor of God, filled with magnificence and glory, and where the inhabitants enjoy undisturbed peace and security. These are only images or similitudes, which are taken from the most beautiful, most precious, and magnificent things of the earth, to teach us that heaven is as beautiful and pleasant a place, as we can wish and represent to ourselves, and that all possible beauty, agreeableness and joy may be found there in the highest and most perfect manner, free from evil, anxiety, disgust and fear of losing them. In heaven we will possess God Himself, the source of all joy and bliss, and will enjoy His own happiness for all eternity. More is not needed to give us the highest conception of heaven.
Who would not willingly despise the vain, short and im­perfect pleasures of this earth, whilst contemplating this indescribable bliss? Who would not willingly bear all the misfortunes, and misery of this world, when considering that the more miserable we have been in this life the happier will we be hereafter. What would it avail us to have enjoyed all the pleasures of this world, if deprived of the pleasures of heaven in eternity!
ASPIRATION  How lovely are Thy tabernacles, O Lord, of hosts! My soul longeth and fainteth for the courts of the Lord. My heart and my flesh have rejoiced in the living God (Ps. 83, 2-3). How do I loathe the world, when I contemplate heaven. (St. Ignatius Loyola.)
A true Catholic is he who loves the truth revealed by God, who loves the Church, the Body of Christ, who esteems religion, the Catholic faith, higher than any human authority, talents, eloquence, and philosophy; all this he holds in contempt, and remains firm and unshaken in the faith which, he knows, has always from the beginning been held by the Catholic Church; and if he notices that anyone, no matter who he may be, interprets a dogma in a manner different from that of the Fathers of the Church, he understands that God permits such an interpretation to be made, not for the good of religion, but as a temptation, according to the words of St. Paul: "For there must be also heresies; that they also, who are reproved, may be made manifest among you" (I Cor. xi. 19). And indeed, no sooner are novel opinions proclaimed, than it becomes manifest what kind of a Catholic a man is. 
St. Vincent of Lerins, Commonit.
NINETEENTH SUNDAY AFTER PENTECOST

                      

THE DIVINE INVITATION
PRESENCE OF GOD ‑ O my God, give me the sovereign grace to respond to all Your invitations with generosity.
MEDITATION:
    I. Today's Gospel (Mt 22,1‑14) outlines the sad story ‑so true even today‑ of human ingratitude which rejects God's mercy, and is indifferent to His gifts and invitations.
    "The kingdom of heaven is likened to a king, who made a marriage for his son, and he sent his servants to call them that were invited to the marriage; and they would not come." The king is God the Father, the son is the eternal Word who, becoming incarnate, espoused human nature in order to redeem and sanctify it. God invites all men to the great banquet of the divine nuptials at which they will find their salvation; but submerged in the materialism of earthly things, they reject the invitation and the messengers. "Jerusalem, Jerusalem, thou that killest the prophets and stonest them that are sent unto thee" (ibid. 23,37), will one day be the lament of the Son of God as He denounces before the world, not only the obstinate resistance of the chosen people, but also that of all souls who have stubbornly and ungratefully rejected His love and His grace. The prophets, St. John the Baptist, and the apostles are the "servants,"  the messengers sent by God to call men to the banquet of the Redemption, but they were all taken and killed.  They "laid hands on his servants, and having treated them contumeliously, put them to death," the Gospel says. Today's parable ends there, but unfortunately, human ingratitude has gone much further: not only the servants and messengers were killed, but even God's very Son. Yet God's mercy is so great that it cannot be vanquished; He still invites all men to His feast, and even offers this divine Son whom they have killed, to be their Food. The banquet is prepared; Jesus, the divine Lamb has been immolated for the redemption of mankind and, if many fail to accept the invitation, others will be invited.  "The marriage indeed is ready, but they that were invited were not worthy. Go ye therefore into the highways, and as many as you shall find, call to the marriage."
    We too have been invited. How have we responded to the invitation? Have we not also shown more interest and concern for earthly matters than for the things of God? Have we not been like the men in the parable who "neglected, and went their way, one to his farm, and another to his merchandise?"
    2. Today's parable delineates primarily the invitation to the Christian life, the invitation which, being rejected by the Jewish people, is offered to all nations. But we can also see in it a special invitation to follow a particular vocation: a call to the priesthood, to consecration to God either in the cloister or in the world, to the apostolate, or to certain mission. In order to respond to this invitation our assent must be more than nominal. It must involve, the sincere and profound commitment of our whole soul. The parable tells us of one man who did not refuse the invitation, but who accepted it in an unworthy manner, appearing at the marriage feast without the wedding garment. This is a figure of those who respond to Our Lord's invitation in a material way only, without embracing it heart and soul, and without striving, by their works, to live in a manner worthy of their vocation. Such souls seriously endanger their salvation, for God will not be mocked. He cannot be deceived by appearances; no uniform or external decorations can conceal from Him the true state of a soul. More clearly than the king in the parable, He takes note of those who are not clothed in a nuptial garment, that is, in the robe of grace and virtue befitting their vocation. Sooner or later the day will come when He will pronounce for each one of them the terrible words: "Bind his hands and feet, and cast him into exterior darkness."
    Without going to these extremes, however, we can still remain far from complete correspondence to the divine call. It is well to remember that the problem of corresponding to a vocation is not one that can be resolved once and for all on the day that we embrace a particular state of life; it is a question that arises every day, because each day our vocation calls for a new response, a fresh adherence adapted to the circumstances and grace of the moment. A vocation attains its full realization only by our continual fidelity to God's invitations. These invitations follow one another without interruption and reveal to the attentive soul ever-new horizons, presenting new duties, new opportunities for generosity, and new aspects of perfection and immolation. The parable ends with this grave sentence:  "Many are called but few are chosen."  Why are only a few chosen? Because there are few who know how to correspond day by day with the grace of their vocation; because there are few who know how to accept all the consequences and demands of the divine call, and who always answer yes to the solicitations of grace.
COLLOQUY:
    "O Lord, this is what You say to my soul: 'Why are you so far away from Me, detained by useless pursuits? Why do you not hasten to prepare a beautiful wedding garment? I suffered death to take you for My spouse. I became man for you, to preserve your life from corruption, I preferred your salvation before all My works. I prepared a nuptial couch for you in heaven, and I commanded the angels to serve you. Would you despise Me, your heavenly Spouse? And whom would you prefer to Me, who in My mercy saved the whole human race? What father could give you life as I have? What father or what spouse can love you as much as I?'
    "O my God, what shall I answer You?"
    "Pardon me, save me, O patient, long‑suffering Lord! Save me, O Christ, Son of God, who alone are without sin! Grant that my heart may have no desire but to respond to Your invitations, and that with the help of Your grace, I may always do Your will, and be prompt and willing to carry out Your orders, so that, with the talents I have received from You, I may be able to trade and acquire the good things of Your kingdom. Grant that I may praise You trustfully and tell You joyfully when I see You: 'I am blessed because You have come to clothe me with the worthy nuptial garment which Your grace has purchased for me.'
    "I shall light the lamp, O Christ, given to me by Your grace and bounty. I shall meet You joyfully, blessing, praising, and glorifying You, O my immortal Spouse" (St. Ephrem).
The Word of God willed to make use of our nature, when in excruciating agony He would redeem mankind; in much the same way throughout the centuries He makes use of the Church that the work begun might endure… Not only the sacred ministers and those who have consecrated themselves to God in the religious life, but also all the other members of the Mystical Body of Jesus Christ have the obligation of working hard and constantly for the upbuilding and increase of this Body… A tremendous mystery and one which can never be sufficiently mediated upon: that the salvation of many depends on the prayers and voluntary mortifications undertaken for this end by the members of the Mystical Body of Jesus Christ and on the cooperation of the pastors and of the faithful. 
Pope Pius XII, Mystici Corporis 
There are two ways of knowing: a speculative, intellectual way, and an experimental way, resulting from a kind of "connaturality" with the object of our knowledge.  The latter is not so clear, but it is much deeper than the former, and grasps the inner substance of things…. "Taste and see that the Lord is sweet" (Ps. 33, 9). It is not by chance that it is first said taste, and then see, for by the gift of wisdom we know God by the experience of the heart which "tastes" the object loved. 
Father Gabriel of St. Mary Magdalen, O.C.D., Divine Intimacy
There is an amazing and scarcely fathomable depth in this sentence of St. Thomas Aquinas: false prudence and excessive cleverness are derived from and essentially tied to covetousness…. "Covetousness" here means more than the disordered love for money and property.  Covetousness is to be understood here as the immoderate striving after all "possessions", through which the person thinks he can assure his own greatness and worth.  Covetousness thus signifies the anxious senility of a frantic self-preservation bent on only its own assurance and security.  Is further explanation needed on how greatly all this is contrary to the innermost direction of prudence; how impossible it is for one to have that silence that knows and recognized the truth of objective realities; and how impossible it is to have any conformity to reality in knowing and deciding, without the youthfulness of a courageously trusting and, as it were, prodigal renunciation of the conditions of anxious self-preservation and of all selfish "interest" in mere self-confirmation; how simply impossible, then, is the virtue of prudence without the constant readiness for disregarding oneself and without the detachment and tranquility of authentic humility and objectivity?  
Dr. Josef Pieper, Virtues of the Human Heart
Sins That Cry to Heaven for Vengeance:
<![if !supportLists]>1. <![endif]><![if !vml]>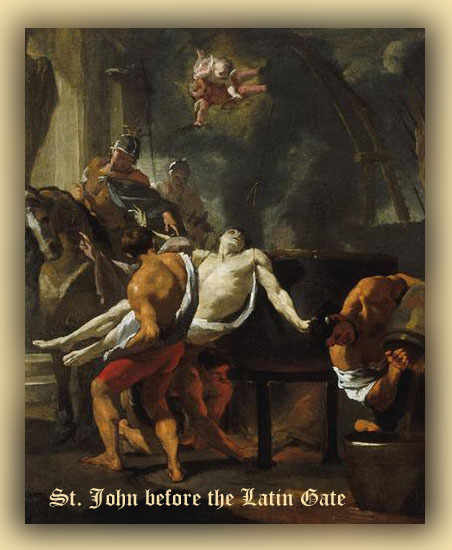 <![endif]>Willful murder
<![if !supportLists]>2. <![endif]>The sin of Sodom
<![if !supportLists]>3. <![endif]>Oppression of the poor
<![if !supportLists]>4. <![endif]>Defrauding the laborer of his wages
Nine Ways of Being Accessory to Another's Sin
<![if !supportLists]>1. <![endif]>By counsel
<![if !supportLists]>2. <![endif]>By command
<![if !supportLists]>3. <![endif]>By consent
<![if !supportLists]>4. <![endif]>By provocation
<![if !supportLists]>5. <![endif]>By praise or flattery
<![if !supportLists]>6. <![endif]>By concealment
<![if !supportLists]>7. <![endif]>By partaking
<![if !supportLists]>8. <![endif]>By silence
<![if !supportLists]>9. <![endif]>By defense of the ill done
"Gender Ideology"?  - How Queer!  Perhaps a case of Theological AIDS!  The Homosexual Lobby has mutated into the Homosexual Bureaucracy! 
50. Homosexuals have gifts and qualities to offer to the Christian community: are we capable of welcoming these people, guaranteeing to them a fraternal space in our communities? Often they wish to encounter a Church that offers them a welcoming home. Are our communities capable of providing that, accepting and valuing their sexual orientation, without compromising Catholic doctrine on the family and matrimony?
51. The question of homosexuality leads to a serious reflection on how to elaborate realistic paths of affective growth and human and evangelical maturity integrating the sexual dimens
ion: it appears therefore as an important educative challenge. The Church furthermore affirms that unions between people of the same sex cannot be considered on the same footing as matrimony between man and woman. Nor is it acceptable that pressure be brought to bear on pastors or that international bodies make financial aid dependent on the introduction of regulations inspired by gender ideology.
52. Without denying the moral problems connected to homosexual unions it has to be noted that there are cases in which mutual aid to the point of sacrifice constitutes a precious support in the life of the partners. Furthermore, the Church pays special attention to the children who live with couples of the same sex, emphasizing that the needs and rights of the little ones must always be given priority. [All emphases added.]
Extra-Ordinary Synod on the Family from the Extra-Ordinary Pope Francis
Josephus ben Matthias, Jewish historian of the first century, Jewish Antiquities & Jewish Wars
Now there was about this time Jesus, a wise man, if it be lawful to call him a man, for he was a doer of wonderful works, a teacher of such men as receive the truth with pleasure. He drew over to him both many of the Jews, and many of the Gentiles. He was the Christ, and when Pilate, at the suggestion of the principal men among us, had condemned him to the cross, those that loved him at the first did not forsake him; for he appeared to them alive again the third day; as the divine prophets had foretold these and ten thousand other wonderful things concerning him. And the tribe of Christians so named from him are not extinct at this day.  Jewish Antiquities 18.3.3
But the younger Ananus who, as we said, received the high priesthood, was of a bold disposition and exceptionally daring; he followed the party of the Sadducees, who are severe in judgment above all the Jews, as we have already shown. As therefore Ananus was of such a disposition, he thought he had now a good opportunity, as Festus was now dead, and Albinus was still on the road; so he assembled a council of judges, and brought before it the brother of Jesus the so-called Christ, whose name was James, together with some others, and having accused them as lawbreakers, he delivered them over to be stoned.  Jewish Antiquities 20.9.1
Pilate then delivered Jesus to the Jews, after he had condemned Him.  Adrichomius (p. 163) gives Pilate's supposed sentence, which states that the charges had been proved; making these charges, which he knew to be false, a cloak for his own sloth and injustice; the Chief Priests gave no proof but merely made false and calumnious assertions.
Pilate in his rescript to Tiberius says that he had condemned Jesus through the importunity of the Jews, though He was in other respects a holy and divine man. Orosius (Hist. vii. 4) speaks of his testimony to Christ's virtues; and Eusebius (in Chron. ad an. 38), that he spoke in favour of Christians to Tiberius, who proposed that Christianity should be recognised among other religions.
St. Eusebius, (Conf. Tert. Apol. cap. 5 and 21; Eusebius, Hist. Eccl. ii. 2, and others.)
St. Paul : On the question of who "killed the Lord Jesus?"
The Jews who both killed the Lord Jesus, and the prophets, and have persecuted us, and please not God, and are enemies to all men. ...  To fill up their sins always: for the wrath of God is come upon them to the end.
I Thessalonians 2
Jews have hated & persecuted the Catholic Church from the time of Jesus Christ to this very day
[The Jews are] a people who, having imbrued their hands in a most heinous outrage [Jesus' crucifixion], have thus polluted their souls and are deservedly blind. . . . Therefore we have nothing in common with that most hostile of people the Jews. We have received from the Savior another way . . .  our holy religion. . . .  On what subject will that detestable association be competent to from a correct judgment, who after that murder of their Lord . . .  are led…  by. . .  their innate fury?
Council of Nicaea, 325 AD
Christ, then, was on Pilate's own testimony most unjustly condemned by him; for envy accused, hatred witnessed against Him; His crime was innocence; fear perverted judgment, ambition condemned, cruelly punished.
Rev. Cornelius à Lapide, The Great Commentary, Matt. 27; 24
An anti-Semite used to mean a man who hated Jews. Now it means a man who is hated by Jews. 
Joe Sobran
It is not only what is said, but what is not said that matters!
Pope Francis before the US Congress discussed the grave immorality of capital punishment for convicted murders.  In 2014, 35 people guilty of first-degree murder were executed after having exhausted the appeals process.  Francis made a direct and unsuccessful intervention to save a Georgia women who was executed for killing her husband 18 years ago.  While decrying the execution of convicted murders, Pope Francis said nothing about the more than one million children executed by abortion during the same period who had committed no crime.  He made no reference to Planned Parenthood who facilitated many of these murders or mentioned the immorality of funding with taxpayer support an organization captured in the illegal selling of baby body parts for profit.  
The Mongols were already inundating Silesia, when, in the plains of Liegnitz, they found themselves confronted by an army of thirty thousand warriors, headed by the duke of Silesia, Henry the pious, the son of St. Hedwig.  The encounter was terrible, the victory remained long undecided, until at length, by the odious treason of some Ruthenium princes, it turned in favor of the barbarians.  Duke Henry and the flower of the Polish knighthood were left upon the battlefield… It is Poland's happy lot, that at each decisive epoch in its history a saint appears to point out the road to the attainment of its glorious destiny.  Over the battlefield of Liegnitz shines the gentle figure of St. Hedwig, mother of duke Henry the pious.  She had retired, in her widowhood, into the Cistercian monastery of Trebnitz founded by herself.  Three years before the coming of the barbarians, she had had a revelation touching the future fate of her son.  She offered her sacrifice in silence; and far from discouraging the young duke, she was the first to animate him to resistance…. "It is the will of God," said St. Hedwig; "what God wills, and what pleases Him, must please us also." 
Dom Gueranger, The Liturgical Year, Feast of St. Hedwig
To be a Hilarion, and yet to fear death!  If in the green wood they do these things, what shall be done in the dry?  O glorious saint, penetrate us with the apprehension of God's judgments.  Teach us that Christian fear does not banish love, but on the contrary, clears the way and leads to it, and then accompanies it through life as an attentive and faithful guardian.  This holy fear was thy security at thy last hour; may it protect us also along the path of life, and at death introduce us immediately into heaven!
Dom Gueranger, The Liturgical Year, Feast of St. Hilarion
St. Peter of Alcantara assisted St. Teresa, whose spirit he approved, in carrying out the reform of Carmel.  And she having learned from God that whoever asked anything in Peter's name would be immediately heard, was wont to recommend herself to his prayers, and to call him a saint, while he was still living.  St. Teresa said, "Here is a saint of the present day; yet his manly fervor equaled that of past ages; and he had a supreme disdain for everything earthly.  But without going barefoot like him, or doing such sharp penance, there are very many ways in which we can practice contempt of the world, and which our Lord will teach us as soon as we have courage.  What great courage must the holy man I speak of have received from God, to keep up for forty-seven years the rigorous penance that all now know!" 
Dom Gueranger, The Liturgical Year, St. Peter of Alcantara
What kind of work can be more noble than to cultivate the minds of young people, guarding it carefully, so that the knowledge and love of God and His holy precepts go hand-in-hand with learning? To form young Christians and citizens-isn't this the most beautiful and noble-minded way to make use of life, of all one's talents and energy?… Knowledge and wisdom seek a covenant with holiness. 
St. John Cantius
Avoid slander because it is difficult to retract—Avoid offending anyone for to ask forgiveness is not delightful.  
St. John Cantius, written on the wall of his cell
The Mercy of God has its limits! A warning to those who would harm the sacrament of Matrimony!
We read in the life of St. Francis Borgia, of the Society of Jesus, that one day the saint was speaking in front of a crucifix to a great sinner whom he was exhorting to be converted, but could not soften the hard sinful heart. Suddenly the crucifix, or rather the Crucified Saviour, out of His wondrous and abundant goodness, spoke to the sinner and urged him to follow the advice of His servant. At the same time there issued blood from all His wounds. This was a sign that our Blessed Saviour was ready once again to shed His blood and to die for his salvation if need be. But in spite of such miraculous goodness, as the wretched man still remained adamant, there issued a stream of blood from the wound at His side, which gushed over him and struck him dead on the spot. O God, what a fearful sight!
St. John Eudes, The Sacred Heart of Jesus
"In the end, my Immaculate Heart will triumph!" Blessed Virgin Mary at Fatima
In giving up the empire of faith as dead, and in proclaiming the independence of the reason and of the will of man, society has rendered absolute, universal, and necessary the evil which was only relative, exceptional, and contingent. This period of rapid retrogression commenced in Europe, with the restoration of paganism—philosophical, religious, and political. At this day the world is on the eve of the last of its restorations—the restoration of socialist paganism. [....]
European society is dying. The extremities are cold: the heart will be soon. And do you know why it is dying? It is dying because it has been poisoned; because God made it to be nourished with the substance of Catholic truth, and the empirical doctors have given it for food the substance of rationalism. It is dying because, like as man does not live by bread only, but by every word which comes out of the mouth of God, so societies do not perish by the sword only, but by every word which comes out of the mouth of their philosophers. It is dying because error is killing it, and because society is now founded upon errors. Know, then, that all you hold as incontrovertible, is false.
The vital force of truth is so great, that if you were possessed of one truth,—one alone,—that truth might save you. But your fall is so profound, your decline is so radical, your blindness so complete, your nakedness so absolute, that even this one truth you have not. For this reason the catastrophe which must come will be in history the catastrophe above all. Individuals may still save themselves, because individuals may always be saved; but society is lost, not because it is yet in a radical impossibility of being saved, but because it has no will to save itself. There is no salvation for society, because we will not make our sons to be Christians, and because we are not true Christians ourselves. There is no salvation for society, because the Catholic spirit, the only spirit of life, does not quicken the whole; it does not quicken education, government, institutions, laws, and morals. To change the course of things in the state in which they are, I see too well would be the enterprise of giants. There is no power upon earth which, by itself could reach this end, and hardly all the powers acting together could attain its accomplishment. I leave you to judge whether such cooperation is possible, and to what point, and to decide if, even admitting this possibility, the salvation of society would not be every way a true miracle.
Donoso Cortez, Spanish ambassador to Paris, writing in 1849 Letter quoted by Cardinal Henry Edward Manning who calls Cortez "a man of great intelligence and great faith."
The Mystical Body of Christ is the Roman Catholic Church, and it is therefore, both a divine and human institution.  The Church does not join "cultural revolutions."
There is a real cultural revolution on the horizon of history at this time. The Church must, first and foremost, be part of it. In this perspective, it is essential to honestly recognize her weaknesses and shortcomings. Forms of subordination that have sadly characterized women's history should definitely be abandoned. A new beginning must be written in the ethos of the peoples, and this can be done by a renewed culture of identity and difference. 
Pope Francis the Pretender, addressing the Academy of Life, October 6, 2017
One just soul can attain pardon for a thousand sinners. 
St Margaret Mary Alacoque
 "Have confidence, I have overcome the world." John 16:33
We have here a prophecy of four great facts: first, of a revolt, which shall precede the second coming of our Lord; secondly, of the manifestation of one who is called "the wicked one"; thirdly, of a hindrance, which restrains his manifestation; and lastly, of the period of power and persecution, of which he will be the author. [.....] It seems to need little proof that this revolt or apostasy is a separation, not from the civil, but from the spiritual order and authority; for the sacred writers, again and again, speak of such a spiritual separation; and in one place St. Paul seems expressly to declare the meaning of this word. He forewarns St. Timothy that in the later days, "some shall depart or apostatise from the faith" ; and it seems evident that the same spiritual falling away is intended by the apostasy in this place. The authority, then, from which the revolt is to take place is that of the kingdom of God on earth, prophesied by Daniel as the kingdom which the God of heaven should set up, after the four kingdoms should be destroyed by the stone cut out without hands, which became a great mountain and filled the whole earth; or, in other words, the one universal Church, founded by our Divine Lord, and spread by His Apostles throughout the world. [....] The three notes (of the apostasy) will be schism, heresy and the denial of the Incarnation. [....] The theory, that politics and religion have different spheres, is an illusion and a snare.  For history can only be truly read in the light of faith; and the present can only be interpreted by the light of revelation: for above the human wills which are now in conflict, there is a Will, sovereign and divine, which is leading all things to fulfill its own perfect end.
Cardinal Henry Edward Manning, The Present Crisis of the Holy See
A very simple but profoundly True faithful Catholic observation that every bishop at Vatican II failed to see!
The implications are wider than those applied to marriage and the church. The partial/fullness breakdown implies that any good in anything can be considered "on the way to fullness." The problem is that, since evil simply is the privation of good, and anything insofar as it has being at all is good, everything falls into this category. Hence, according to the Vatican II logic, any evil whatsoever can be regarded as, while not meeting the fullness of goodness, possessing a part of it and perhaps some "element of sanctification." Metaphysically, it is either a meaningless analysis with no implications for morals or it covers (and in some sense excuses?) literally everything; e.g., rape may not be the fullness of conjugal union, but it expresses a part of the real desire for marital unity..... We already see this language applied to the divorced and remarried, but by the same logic it applies to any evil act you can think of. This is a major problem of Lumen Gentium that has to be rectified by a serious theological determination on the part of the church.
"BM", posted on OnePeterFive commenting on the question of giving communion to Catholics living in adultery because there exists some "good" in their adulterous relationships.
Pope Francis the Sophist: He believes in "Absolute Truth" but denies that it can be know or communicated to other!
"We believers and of course above all we priests and we bishops believe in the Absolute, but each in their own way because each one has his own head and thought. So our absolute truth, shared by us all, is different from person to person. We do not avoid discussions in the case where our different thoughts confront each other. So there is a kind of relativism among us as well."
Pope Francis, quoted by Eugenio Scalfari in La Repubblica, 10-10-17
Breaking News from Una Voce Malta: Modernist Vatican will only allow the traditional Mass to be said within the context of the New Church (beginning Advent 2018) if it accepts the Lectionary and Calendar of the Novus Ordo. This would mean that the traditional Catholic Mass would not be allowed within the context of New Church. Notice the section of the story about the Fraternity of St. Peter and the Institute of Christ the King. Also, the SSPX will only be given a "temporary exemption" "in order to make the reconciliation possible." No other exemptions will be allowed! Note the smug establishment description of Una Voce of itself. Basically, the True Mass with Catholic worship and prayers and celebrations will only be possible in, what Fr. Malachi Martin called 20 years ago, the "Underground Church." 
Peter Chojnowski, Ph.D.
Pope Francis rejects moral absolutes of God!
Papal adviser: We can no longer 'judge people' based on moral norms
LifeSiteNews | BOSTON, Massachusetts | October 6, 2017 -- Jesuit priest and papal confidant Father Anthony Spadaro said that Pope Francis holds that the Catholic Church can no longer set down general norms that apply to entire groups of people.
Spadaro, editor of the Italian magazine La Civiltà Cattolica, made the comment today at a conference at Boston College where liberal Cardinals met with dissident theologians to discuss strategies for implementing Pope Francis' controversial teachings on marriage and family in dioceses across the United States.
The Jesuit priest told attendees that Amoris Laetitia, the Pope's 2016 teaching on marriage and family, recognizes that people living in "irregular" family situations, such as the divorced and remarried living in adultery, "can be living in God's grace, can love and can also grow in a life of grace."
"We must conclude that the Pope realizes that one can no longer speak of an abstract category of persons and ... [a] praxis of integration in a rule that is absolutely to be followed in every instance," he said, according to a report by National Catholic Reporter.
"Since the degree of responsibility is not equal in all cases, the consequences or effects of a rule need not necessarily always be the same," he added.
"It is no longer possible to judge people on the basis of a norm that stands above all," he concluded.
Jesuit Fr. James Keenan, a dissident theologian at Boston College and one of the main organizers of the October 5-6 event, said the conference will "fortify and further the ongoing reception of Amoris in the U.S."
He said that the event is about "setting an agenda for the future of the Church" in the U.S.
Today's discussions at the conference focused on Amoris Laetitia's call for pastors to, in the words of the National Catholic Reporter, "listen to laypeople and respect decisions they make about their lives after undertaking a process of discernment."
During his talk, Spadaro praised guidelines issued by the Sicilian Bishops Conference this summer that authorized priests to give Communion to the divorced and civilly remarried without annulment (i.e. in a state of public and permanent adultery).
"The Sicilian document concludes with clarity that in some circumstances as regards the divorced and remarried, according to the evaluation of the confessor ... it is possible to admit absolution and to admit him or her to the Eucharist," Spadaro said.
The Boston College conference consisted of panel discussions between prelates, theologians, and canon lawyers, many of whom hold positions contrary to perennial Catholic teaching on marriage, the sacraments, conscience, and the existence of absolute moral norms.
The conference comes about two weeks after 60 Catholic clergy and lay scholars from around the world issued a "Filial Correction" to Pope Francis for "propagating heresy." They asserted that Pope Francis has supported heretical positions about marriage, the moral life, and the Eucharist that are causing a host of "heresies and other errors" to spread throughout the Catholic Church.
Pope Francis wants to impose his ideology as a moral absolute!
Pope wants Catholic opposition to death penalty increased
AFP | October 11, 2017
<![if !vml]>
<![endif]>Pope Francis speaks during a meeting with participants of the Pontifical Council at the Vatican on
Vatican City (AFP) - Pope Francis called Wednesday for categoric opposition to capital punishment to be written into an update of the most important guide to Catholic teaching.
His comments, which will be controversial with many fundamentalist Christians and some Catholics, came in a speech to clerics attending a conference in Rome to mark the 25th anniversary of the publication of the Catechism of the Catholic Church.
The catechism is a question and answer guide to what Catholics should think about a wide range of moral and social issues.
Acknowledging that the Vatican itself had historically had "recourse to the extreme and inhuman remedy" of judicial execution, Francis said past doctrinal errors should be put aside.
"We have to restate that, however grave the crime that may be committed, the death penalty is inadmissible because it attacks the inviolability and the dignity of the person," he said.
The execution of a human being was fundamentally against the teachings of Christ because, by definition, it excluded the possibility of redemption, he argued.
The Catholic church has steadily increased the strength of its opposition to the use of capital punishment in recent years.
Pope John Paul II made an appeal for a global consensus on abolition in 1999 and Francis's predecessor, Benedict XVI issued a similar call in 2011.
The 1992 text of the catechism says authorities should take appropriate measures in the interest of the common good without excluding the use of the death penalty in extremely grave cases.
More recent updates say justifying circumstances are now rare if not practically inexistant. And a version of the catechism aimed at younger people now includes a question, "Why is the Church opposed to the death penalty?"
Francis has made clear his own personal opposition to the death penalty on numerous occasions.
"It doesn't give justice to victims, but it feeds vengeance," he said in June 2016, arguing that the biblical commandment "thou shall not kill," applied to the innocent as well as the guilty.
Recant! Responding to the Lutheran Heresy of Pope Francis
OnePeterFive | October 11, 2017
Editor's note: The following comes from Paolo Pasqualucci, a retired professor of philosophy of the law at the University of Perugia, Italy.
It is impossible to forget the stunning high praise Martin Luther's personality and doctrine won from no less than a Roman pontiff – that is, from the reigning Pope Francis, during one of his customary impromptu speeches. Conversing in Italian and Spanish with the accredited journalists while flying back from Armenia, he answered a question on the relationship between the Catholic Church and the Lutheran world in the following way:
I think that Martin Luther's intentions were not mistaken; he was a reformer. Perhaps some of his methods were not right, although at that time, if you read Pastor's history, for example – Pastor was a German Lutheran who experienced a conversion when he studied the facts of that period; he became a Catholic – we see that the Church was not exactly a model to emulate. There was corruption and worldliness in the Church; there was attachment to money and power. That was the basis of his protest. He was also intelligent, and he went ahead, justifying his reasons for it.
Nowadays, Lutherans and Catholics, and all Protestants, are in agreement on the doctrine of justification: on this very important point he was not mistaken. He offered a "remedy" for the Church, and then this remedy rigidified in a state of affairs, a discipline, a way of believing, a way of acting, a mode of liturgy. But there was not only Luther: there was Zwingli, there was Calvin[.] … And behind them? The princes, "cuius regio eius religio". We have to place ourselves in the context of the times. It is a history that is not easy to understand, not easy[.] …
Then things moved on. Today, the dialogue is very good and I believe that the document on justification is one of the richest ecumenical documents, one of the richest and most profound. Right? There are divisions but they also depend on the churches[.] [1]
This sort of scandal – a pope expressing praise and even admiration for a condemned heretic – was bound to happen after the official agreement reached (after many years of mutual "dialog") between Catholics and Lutherans on the doctrine of justification. An agreement on this delicate matter, or Joint Declaration on the Doctrine of Justification by the Lutheran World Federation and the Catholic Church, was indeed signed on Oct. 31, 1999.
The existence of such an agreement implies that Luther had made no mistakes in his doctrine of justification – Martin Luther, the great heretic, one of the fiercest enemies of the Catholic Church who ever appeared on Earth! But now, after 500 years, we understand that his doctrine "on the very important point of the justification" appears to be so good as to be de facto adopted in the Joint Declaration itself!
The disgraceful Joint Declaration is an unbelievable document, something undoubtedly unique in the whole history of the Catholic Church, the only and true Church of Christ. We are now being told that there are articles of faith that we share with the Lutheran heretics, on the same matters the Lutherans have been misinterpreting and distorting for 500 years. Of course, there remain some mutual differences, the Declaration tells us, but they are obviously minimized. Since they squarely contradict the contents of the various "joint declarations" scattered in the document, they are left rotting in the cellar, so to say, while the ancient condemnations are devalued to mere "salutary warnings to which we must attend in our teaching and practice"[2]!
Let's look at some of the Lutheran tenets shared by this Declaration.
In §3, The Common Understanding of Justification, we read, no. 15: "Together we confess: By grace alone, in faith in Christ's saving work and not because of any merit on our part, we are accepted by God and receive the Holy Spirit, who renews our hearts while equipping and calling us to good works"[3].
Same paragraph, no. 17: it is jointly declared that "God's saving action in Christ tells us that as sinners our new life is solely due to the forgiving and renewing mercy that God imparts as a gift and we receive in faith, and never can merit in any way" [4].
Finally, there is §4.1, Human Powerlessness and Sin in Relation to Justification, no. 19, where it is jointly stated, as if it were absolutely obvious to us Catholics, that "[j]ustification takes place solely by God's grace"[5].
As far as good works are concerned, the Declaration proclaims, in §4.7, The Good Works of the Justified, no. 37: "We confess together that good works – a Christian life lived in faith, hope and love – follow justification and are its fruits."[6] This last sentence appears to contradict the truths defined by the Council of Trent, which has solemnly reaffirmed the meritorious character of the good works for eternal life, given the fact that, according to Holy Scripture, they necessarily concur in obtaining it.
All this considered, we cannot be amazed at Pope Francis's devastating proclamation that "on this very important point Luther was not mistaken." Indeed, if he was not mistaken, his doctrine of the justification was correct. If it was theologically correct, then Luther was in the right – so much in the right that this doctrine of his is nowadays clearly purported by the Joint Declaration.
Can we accept this? No. As Catholics, as milites Christi, it is our duty to proclaim that this joint profession of faith with the Lutherans openly contradicts the true doctrine of the justification solemnly defined by the dogmatic Council of Trent. At the end of its Decree on Justification, 13 January 1547, we find 33 canons that recapitulate the doctrine expounded and inflict the related anatemata.
Canon no. 9, condemning the heresy of justification sola fide:
If any one saith, that by faith alone the impious is justified; in such wise as to mean, that nothing else is required to co-operate in order to the obtaining the grace of Justification, and that it is not in any way necessary, that he be prepared and disposed by the movement of his own will; let him be anathema. [7]
Canon no. 11, condemning the related heresy of justification sola gratia:
If any one saith, that men are justified, either by the sole imputation of the justice of Christ, or by the sole remission of sins, to the exclusion of the grace and the charity which is poured forth in their hearts by the Holy Ghost, and is inherent in them; or even that the grace, whereby we are justified, is only the favour of God; let him be anathema. [8]
Canon no. 24, condemning the heresy according to which good works are merely the fruits or consequences of justification obtained sola fide et sola gratia, with absolute exclusion of any cooperation on our part by means of our good works:
If any one saith, that the justice received is not preserved and also increased before God through good works; but that the said works are merely the fruits and signs of Justification obtained, but not a cause of the increase thereof; let him be anathema. [9]
The anonymous "one" whose heretical opinions are here condemned obviously includes Luther and all those who share and will share his opinions on these matters. Judging from the abstracts quoted above, doesn't the Joint Declaration seem to be quite clear in its reasoning Lutherana mente?
On this appalling Declaration there is much more to say, but here I want only to make this last point: we cannot forget that this Joint Declaration is the final result of a "dialog" entertained with the Lutherans over the last decades, with the encouragement and approval of Pope John Paul II and cardinal Joseph Ratzinger, afterward Pope Benedict XVI. As far as I know, they have never found anything wrong with the joint declarations of the Joint Declaration! They have, on the other hand, repeatedly credited Martin Luther with a "profound religiosity" and a "Christ-centered spirituality" [10]!
Notwithstanding, let's pose a humble and simple question: Is Pope Francis's public praise of Luther's doctrine on justification, formally condemned as heretical by the Church, to be considered heretical, too?
In fact, declaring to the whole world that Luther "was not mistaken" in his doctrine on justification sola fide et sola gratia, Pope Francis forces us to draw the only possible conclusion in accordance with elementary logic: Luther's doctrine must be right, given the fact that in itself it is not wrong. But if the Lutheran doctrine is right, then heresy is falsely changed into right doctrine, and we must conclude that Pope Francis is subscribing to what the Church has condemned as heresy for 500 years on end.
But no pope whatsoever can approve of a heresy. By divine command (Lk. 22:32), the sovereign pontiff has the duty to maintain and defend the depositum fidei; he simply cannot modify or alter it, nor is he allowed to pretend it does not exist. Therefore, he simply cannot profess or share errores in fide or haereses, not even as a "private theologian." If such a disgraceful event happens, the clergy and the faithful are morally obliged to ask him to recant publicly and to reaffirm the right and perennial doctrine of the Church – as it happened in the fourteenth century with reigning pope John XXII.
Against the prevailing belief, the aging John XXII suddenly began to preach in his sermons that the souls of the beati had to wait until the day of the Final Judgment to be admitted to the visio beatifica. After long, passionate, and even violent public discussions, initially promoted by the pope himself, he recanted his opinion in front of three cardinals shortly before his death. His successor, Pope Benedict XII, with the Apostolic Constitution Benedictus Deus, on 29 January 1336 defined the doctrine of the immediate vision as the sole and unique doctrine to be believed by all Christians [11].
John XXII recanted his personal unwise opinion on a matter that had not yet been formally defined as an article of faith by the supreme authority of the Church. He had proposed but not imposed a new doctrine that was in the end rejected as erroneous by the great majority of the Catholics. The famous and solitary example of John XXII – of a papal recantation – serves us as a true precedent, and especially in this sense: that a pope must recant his wrong interpretations of doctrine, even if propagated by him as a mere "private theologian."
But John XXII never praised heresies already and formally condemned by the Church, as Pope Francis has done. It seems that his unwise and unacceptable praise of Luther's heresy has no real precedent in the history of the Church.
In fact, thanks to his impromptu remarks, Pope Francis has heavily damaged the authority of the whole Magisterium of the Church in the eyes of world public opinion. If Luther was not in the wrong, who was? Someone must surely have been in the wrong during that great and tragic chaos known as the Lutheran schism. To declare that the heresiarch was not in the wrong implies that all those who condemned him as a formal heretic were – i.e., the three popes that excommunicated him as well as the dogmatic Council of Trent. To say Luther "was not wrong," then, simply means to contradict five hundred years of Church Magisterium, sapping the authority of this same Magisterium, guilty (we now understand) of condemning for five centuries the righteous, very religious, Christ-centered person Luther was supposed to be.
At this point, someone might perhaps ask the following question: Is it legitimate to say that he who openly shares a known heresy proves to be a heretic himself?
Yes, absolutely. He who approves in his mind of the errors professed by a known heretic becomes his accomplice, morally and spiritually speaking. When we approve something – action or notion – being fully aware of what we are doing, it becomes ours. The alien opinion I freely share becomes my own, first in my mind and then in the eyes of the world, if I inform the public of this approval of mine.
One further objection could be the following: Pope Francis's peculiar statements were issued while conversing as a "private theologian." Therefore, they possess no magisterial value. Why don't we just ignore them?
It is true that Pope Francis's so far multifarious declarations as a "private theologian" have no magisterial value. However, since they almost always deal with relevant aspects of our faith and morals, it is not possible to ignore them. The heterodox slant they often show has a profoundly negative effect on the faithful. The fact is that a pope, even when he is releasing an interview as a private individual, can never be considered a mere private person. Even when he is not speaking ex cathedra, a pope is always the pope, in the sense that every sentence of his is always studied and weighed as if pronounced ex cathedra. The pope always embodies a superior authority: he is the authority par excellence, his being the authority of an institution (the pontificate) that represents in this world no less than the divine authority and supernatural powers of Our Lord Jesus Christ.
It is in no way acceptable, therefore, for Pope Francis, even as a "private theologian," privately or publicly, to praise and extol well known heresies, formally damned by the Magisterium of the Church.
For the salvation of his own soul and our own, to avert the legitimate wrath of God on all of us, to repair the offense inflicted against the honor of Our Lord, Pope Francis should publicly recant his imprudent utterances as soon as possible and repeat and confirm the solemn condemnation of Lutheranism in all its aspects.
Notes
[1]In-flight Press Conference of His Holiness Pope Francis from Armenia to Rome, papal flight, Sunday, 26 June 2016, w2.vatican.va, pg. 8/12. Emphasis added. The pope was speaking in Italian. The present article is my own non-literal translation into English of a longer article, originally posted by me in Italian on the blog iterpaolopasqualucci.blogspot.ie on 23 September 2017 and subsequently by Maria Guarini on her blog Chiesaepostconcilio.blogspot.ie on 26 September 2017. The English text has been checked by 1Peter5 staff.
[2]Joint Declaration on the Doctrine of Justification, www.vatican.va, §5, The Significance and Scope of the Consensus Reached, no. 42, pg. 10/20. Emphasis added.
[3]Ibidem, pg 4/20. Emphasis added.
[4]Ibidem, pg 5/20. Emphasis added.
[5]Ibidem, pg 5/20. Emphasis added.
[6]Ibidem, pg 9/20. Emphasis added. The notion of "good works" hinted at here seems vague.
[7]The Catholic Encyclopedia, www.thecounciloftrent.com/ch6.htm, pg. 10/16. See also: DS 819/1559.
[8]Ibidem. See also: DS 821/1561.
[9]Op. cit., pg 11/18. See also: DS 834/1574.
[10]See John Paul II, letter of 31 Oct. 1983 (w2.vatican.va, letters of John Paul II, 1983); speech on 22 June 1996 (w2.vatican.va, speeches of John Paul II, 1996). And also Benedict XVI, speech in the Convent of Erfurt (w2.vatican.va, speeches of Benedict XVI, 2011).
[11]On this specific argument see Fr. Jean-Michel Gleize, FSSPX, in a collection of six short articles entitled En cas de doute…, 'Courrier de Rome,' Jan 2017, LII, no. 595, pg. 9-11. These articles deal with the doctrinal issue of the "heretical pope" (si deprehendatur a fide devius). See also Giovanni XXII, entry of Enciclopedia Treccani, by Charles Trottman, It. transl. by Maria Paola Arena, pg 25/45, available online. For the magisterial documentation: DS 529-531/990-991; 1000-1002. Benedict XII also confirmed the traditional belief according to which the souls of the damned are precipitated into Hell by Our Lord immediately after their death (mox post mortem suam ad inferna descendunt).
Where does the "morality underlying Amoris Laetitia" actually come from? 
Dignitatis Humanae (Religious Liberty) taught the novel doctrine that the dignity of man is so great that he does not have to believe the truth that God has revealed or obey his commandments! This article argues that the corrupt immorality of Pope Francis is "proven" by Dignitatis Humanae! What in fact is offered is material proof that Religious Liberty is heretical and a grave sin that overturns all Catholic morality!
In Amoris Laetitia, Francis' model of conscience empowers Catholics
<![if !vml]>
<![endif]>National Catholic Reporter | Michael G. Lawler, Todd A Salzman | September 7, 2016
….The essential point for conscience as object-orientation is the relevance of the objective norm from the perspective of the inquiring subject in light of the understanding of all the circumstances in a particular historical cultural context. The implications of this perspective on the relationship between conscience as object-orientation and objective norms is that conscience should be guided by those norms but the authority of conscience is not identified with whether or not it obeys the objective norm. Otherwise, Dignitatis Humanae could not advocate for religious freedom, where "every man has the duty, and therefore the right, to seek the truth in matters religious in order that he may with prudence form for himself right and true [objective] judgments of conscience, under use of all suitable means."
If mere obedience to objective norms was the sole role of conscience, then conscience that leads people to follow religious traditions other than the Roman Catholic church could never be tolerated. That religious pluralism is recognized and affirmed in Dignitatis Humanae shifts authority from the objective norm to conscience as object-orientation, informed by objective norms, where the hermeneutical lens of the conscience as subject-orientation facilitates the process of understanding, judgment and decision of conscience. […..]
<![if !vml]>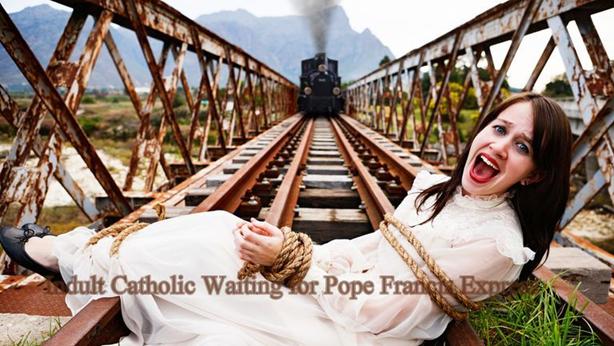 <![endif]>
"It is a sin to believe there is salvation outside the Catholic Church!"
Blessed Pope Pius IX
PREVIOUS BULLETIN POSTS BELOW THAT REMAIN TIMELY:
Remember in your charity the following pray requests: 
The welfare of the Anthony & Janice Mazzone family,  
Lorena Vagedes, the grandmother of Charles Zepeda, who is in failing health,
Dominic Villani and Megan Rodenbough, for their spiritual welfare,
Sean McLaughlin, who has had recent serious medical problem,
Spiritual welfare of Christina Hoffman,
The spiritual welfare of our friend, John Henderson,
For the health and spiritual welfare of Jill Kephart, the daughter of Gail, and her children,
The Drews ask your prayers for the welfare of the Philip Nell Family,
Donna Marbach, who is recovering from surgery after a recent fall,
Luis Rafael Zelaya, the brother of Claudia Drew, who is seriously ill,
For the health of Kim Cochran, the daughter-in-law of Joseph and Brenda Cochran, the wife of their son Joshua,
Louie Verrecchio, Catholic apologist, who has a health problem,
John Minidis, Jr. family, for help in their spiritual trial,  
John & Joan DeMarco, for their health and spiritual welfare,
Helen Brugger, for the grace of a holy death,
Regina (Manidis) Miller, her spiritual welfare and health,   
Melissa Elena Levitt, her health and conversion, and welfare of her children,
For the grace of a holy death, Nancy Marie Claycomb,
The health and spiritual welfare of Tom Grow, Amanda Gardner, and Alex Estrada,
Conversion of Annette Murowski, and her son Jimmy,
Brent Keith from Indiana has petitioned our prayers for the Keith Family,
The welfare of the Schmedes Family, and the Mike and Mariana Donohue Family,
The spiritual welfare Robert Holmes Family,
For the welfare of Fr. Paul J. Theisz, who is seriously ill with cancer, is the petition of Fr. Waters,
For the spiritual and temporal welfare of Irwin Kwiat,
Fr. Waters asks our prayers for Elvira Donahy, who is recovering from a stroke,
Kimberly Ann, the daughter of John and Joann DeMarco, for her health and spiritual welfare,
Mufide Rende, a traditional Catholic from India has asked our prayers for her welfare,
Mary & Bill Glatz, the welfare of their family,
Barbara Harmon, who is gravely ill, and still cares for her ailing parents,
Jason Green, a father of ten children who has been seriously injured,
For the health and welfare of Kolinsky and Sorace families,
Fr. Waters asks our prayers for the health and spiritual welfare of Brian Abramowitz,
Janine Mullen, for her health and help for her family,
Thomas Schiltz family, in grateful appreciation for their contribution to the beauty of our chapel,
Carlo A. De Porto, who is in failing health,
Welfare of Bishop Richard Williamson, for strength and courage in the greater battles to come,
John Rhoad, for his health and spiritual welfare,
Angelina Montesano family & Helen Snyder, for their health and spiritual welfare,
Kathy Boyle, requests our prayers for her welfare,
Michael J. Brigg & his family, who have helped with the needs of the Mission,
Nancy Deegan, her welfare and conversion to the Catholic Church,
Francis Paul Diaz, who was baptized at Ss. Peter & Paul, asks our prayers for his spiritual welfare,
The conversion of David Keithley and the welfare of the Nathaniel Miller family, are the petitions of Gene Peters,
The Drews ask your intercession for the welfare of Brendon McGuire, a young father of three, who has been diagnosed with cancer,
For the conversion of Ben & Tina Boettcher family, Karin Fraessdorf, Eckhard Ebert, and Fahnauer family,
Fr. Waters requests our prayers for Br. Rene, SSPX who has been ill, and for Fr. Thomas Blute, 
Rose Cuono, who is in failing health,
For the health and welfare of Kathryn Lederhos, the aunt of David Drew,
Fr. Peterson asks our prayers for Charles Valenti, who is dying and his wife, Julia,
For the welfare of Fr. Paul DaDamio and Fr. William T. Welsh,
The Drew's ask our prayers for the welfare of Joe & Tracy Sentmanat family, Keith Drew, Robert Drew Family, Christy Koziol & her children, Fred Nesbit and Michael Nesbit families, and Gene Peters Family, the John Manidis Family, the Sal Messinio Family, Michael Proctor Family,
Ryan Boyle grandmother, Jane Boyle, who is failing health,
Mel Gibson and his family, please remember in our prayers,
Rev. Timothy A. Hopkins, prayers for his mother, the Mission of St. Philomena in Miami, and the welfare of Fr Jean-Luc Lafitte,
Ebert's request our prayers for the Andreas & Jenna Ortner Family,
Joyce Paglia has asked prayers for George Richard Moore Sr. & his children, and her brother, George Panell, her daughter, Lisa Brandenburg, and her sister, Meridith Stewert,
For the welfare of Anthony & Joyce Paglia, who are responsible for the beautiful statuary in our chapel,
Philip Thees asks our prayers for his family, for McLaughlin Family, the conversion of Bruce Heller, & Janet Gardner, the welfare of Dan Polly Weand, the conversion of Sophia Herman, Tony Rosky, and Carl Ropeter, the welfare Nancy Erdeck, the wife of the late Deacon Erdeck, and the welfare of Frank D'Agustino who is ill, the health of Charles Kanaskie, and the health of his brother, Thomas Thees, John Calasanctis, Stephen Cagorski, Tony Rosky, John Bogda, Maryann Reutter and the conversion of Martha Mochan who is gravely ill.
Pray for the Repose of the Souls:
Michael Giannttasio, a traditional Catholic, died during exercises with USMC,
Bishop Jean-Marie Benoît Balla, suspected victim of homosexuals who he opposed, tortured and murdered late June, 
Marie Mackin, the mother of Joseph Mackin, died August 11,
Theresa Marlyn Manidis, July 11 and John Manidis, July 30, following a MVA, both died wearing our Lady's scapular and fortified with the sacraments,
Thomas Aquinas Francis, a third-order Dominican, father of 10, grandfather of 66, died July 4,
Joseph McLaughlin, who died June 13,
Nicholas Bartko, a 19 year old who drowned June 12,
Joseph Brown, died on Maundy Thursday, April 13,
Helen  Lewis, died April 5 after receiving the last sacraments,
Joseph John Vennari, editor of Catholic Family News, died April 4,
George Kirsch, our good friend and supporter of this Mission, died February 15,
Fr. Mecurio Fregapane, died Jan 17, was not a traditional priest but always charitable,
Fr. Casimir Peterson, a priest who often offered the Mass in our chapel and provided us with sound advice, died December 4,
Fr. Constantine Bellasarius, a faithful and always charitable Eastern Rite Catholic Melkite priest, who left the Roman rite, died November 27,
Christian Villegas, a motor vehicle accident, his brother, Michael, requests our prayers,
Mary Butler, the aunt of Fr. Samuel Waters, died October 17,
Joseph DeMarco, the nephew of John DeMarco, died October 3,
John Fergale, died September 25 after receiving the traditional sacramental rites of the Church wearing the brown scapular,
John Gabor, the brother of Donna Marbach, died September 9,
Fr. Eugene Dougherty, a faithful priest, fittingly died on the Nativity of the BVM after receiving the traditional Catholic sacraments,
Phyllis Schlafly, died September 5,
Helen Mackewicz, died August 14,
Mark A. Wonderlin, who died August 2,
Fr. Carl Cebollero, a faithful priest to tradition who was a friend of Fr. Waters and Fr. DeMaio,
Jessica Cortes, a young mother of ten who died June 12,
Frances Toriello, a life-long Catholic faithful to tradition, died June3, the feast of the Sacred Heart, and her husband Dan, died in 1985, 
John McLaughlin, a friend of the Drew's, died May 22,
Angela Montesano, who died April 30, and her husband, Salvatore,  who died in July 3, 2013,
Charles Schultz, died April 5, left behind nine children and many grandchildren, all traditional Catholics,
Esperanza Lopez de Callejas, the aunt of Claudia Drew, died March 15,
Fr. Edgardo Suelo, a faithful priest defending our traditions who was working with Fr. Francois Chazal in the Philippines, died February 19,
Conde McGinley, a long time laborer for the traditional faith, died February 12, at 96 years,
The Drew family requests your prayers for Ida Fernandez and Rita Kelley, parishioners at St. Jude,
Fr. Stephen Somerville, a traditional priest who repented from his work with the Novus Ordo English translation, died December 12,
Fr. Arturo DeMaio, a priest that helped this Mission with the sacraments and his invaluable advice, died December 2,
J. Paul Carswell, died October 15, 2015,
Solange Hertz, a great defender of our Catholic faith, died October 3, the First Saturday of the month,
Gabriella Whalin, the mother of Gabriella Schiltz, who died August 25,
Mary Catherine Sick, 14 year old from a large traditional Catholic family, died August 25,
Fr. Paul Trinchard, a traditional Catholic priest, died August 25,
Stephen J. Melnick, Jr., died on August 21, a long-time faithful traditional Catholic husband and father, from Philadelphia,
Patricia Estrada, died July 29, her son Alex petitions our prayers for her soul,
Fr. Nicholas Gruner, a devoted priest & faithful defender of Blessed Virgin Mary and her Fatima message, died April 29,
Sarah E. Shindle, the grandmother of Richard Shindle, died April 26,
Madeline Vennari, the mother of John Vennari, died December 19,
Salvador Baca Callejas, the uncle of Claudia Drew, died December 13,
Robert Gomez, who died in a motor vehicle accident November 29,
Catherine Dunn, died September 15,
Anthony Fraser, the son of Hamish Fraser, died August 28,
Jeannette Rhoad, the grandmother of Devin Rhoad, who died August 24,
John Thees, the uncle of Philip Thees, died August 9,
Sarah Harkins, 32 year-old mother of four children, died July 28,
Anita Lopez, the aunt of Claudia Drew,
Fr. Kenneth Walker, a young traditional priest of the FSSP who was murdered in Phoenix June 11,
Fr. Waters petitions our prayers for Gilberte Violette, the mother of Fr. Violette, who died May 6,
Pete Hays petitions our prayers for his brothers, Michael, died May 9, and James, died October 20, his sister, Rebecca,  died March17, and his mother, Lorraine Hayes who died May 4,
Philip Marbach, the father of Paul Marbach who was the coordinator at St. Jude in Philadelphia, died April 21,
Richard Slaughtery, the elderly sacristan for the SSPX chapel in Kansas City, died April 13,
Bernedette Marie Evans nee Toriello, the daughter of Daniel Toriello , died March 31, a faithful Catholic who suffered many years with MS, 
Natalie Cagorski, died march 23,
Anita Lopez de Lacayo, the aunt of Claudia Drew, who died March 21,
Mario Palmaro, Catholic lawyer, bioethicist and professor, apologist, died March 9, welfare of his widow and children,
Daniel Boyle, the uncle of Ryan Boyle, died March 4,
Arthur Harmon, died January 18,
Fr. Waters petitions our prayers for the soul of Jeanne DeRuyscher, who died January 17,
Joseph Proctor, died January 10,
Susan Scott, a devote traditional Catholic who made the vestments for our Infant of Prague statue, died January 8,
Brother Leonard Mary, M.I.C.M., (Fred Farrell), an early supporter and friend of Fr. Leonard Feeney, died November 23,
John Fergale, requests our prayers for his sister Connie, who died December 19,
Jim Capaldi, died December 15,
Brinton Creager, the son of Elizabeth Carpenter, died December 10, 
Christopher Lussos, age 27, the father of one child with an expecting wife, died November 15,
Jarett Ebeyer, 16 year old who died in his sleep, November 17, at the request of the Kolinsky's,
Catherine Nienaber, the mother of nine children, the youngest three years of age, killed in MVA after Mass, 10-29,
Nancy Aldera, the sister of Frances Toriello, died October 11, 2013 at 105 years of age,
Mary Rita Schiltz, the mother of Thomas Schiltz, who died August 27,
William H. (Teddy) Kennedy, Catholic author of Lucifer's Lodge, died August 14, age 49, cause of death unknown,
Alfred Mercier, the father of David Mercier, who died August 12,
The Robert Kolinsky asks our prayers for his friend, George Curilla, who died August 23,
John Cuono, who had attended Mass at our Mission in the past, died August 11,
Raymond Peterson, died July 28, and Paul Peterson, died February 19, the brothers of Fr. Casimir Peterson,
Margaret Brillhart, who died July 20,
Msgr. Joseph J. McDonnell, a priest from the diocese of Des Moines, who died June 8,
Patrick Henry Omlor, who wrote Questioning The Validity of the Masses using the New, All English Canon, and for a series of newsletters which were published as The Robber Church, died May 2, the feast of St Athanasius,  
Bishop Joseph McFadden, died unexpectedly May 2,
Timothy Foley, the brother-in-law of Michelle Marbach Folley, who died in April,
William Sanders, the uncle of Don Rhoad, who died April 2,
Gene Peters ask our prayers for the repose of the soul of Mark Polaschek, who died March 22,
Eduardo Gomez Lopez, the uncle of Claudia Drew, February 28,
Cecelia Thees, died February 24,
Elizabeth Marie Gerads, a nineteen year old, the oldest of twelve children, who died February 6, 
Michael Schwartz, the co-author with Fr. Enrique Rueda of "Gays, Aids, and You," died February 3,
Stanley W. Moore, passed away in December 16, and Gerard (Jerry) R. Pitman, who died January 19, who attended this Mission in the past, 
Louis Fragale, who died December 25,
Fr. Luigi Villa, Th.D. author of Vatican II About Face! detailing the heresies of Vatican II, died November 18 at the age of 95,
Rev. Michael Jarecki, a faithful traditional Catholic priest who died October 22,and Rev. Hector Bolduc, who died September 10,
Jennie Salaneck, died September 19 at 95 years of age, a devout and faithful Catholic all her life,
Dorothy Sabo, who died September 26,
Cynthia (Cindy) Montesano Reinhert, the mother of nine children, four who are still at home, died August 19,
Regina Spahalsky, who died June 24, and for the soul of Francis Lester, her son,
Julia Atkinson, who died April 30,
Antonio P. Garcia, who died January 6, 2012 and the welfare of his teenage children, Andriana and Quentin,
Helen Crane, the aunt of David Drew who died February 27,
Fr. Timothy A. Hopkins, of the National Shrine of St. Philomena, in Miami, November 2,
Frank Smith, who died February 7, and the welfare of his wife, Delores,
Eduardo Cepeda, who died January 26,
Larry Young, the 47 year old father of twelve who died December 10 and the welfare of his wife Katherine and their family,
Sister Mary Bernadette, M.I.C.M., a founding member of the Slaves of the Immaculate Heart of Mary, died December 16,
Joeseph Elias, who died on September 28,
William, the brother of Fr. Waters, who died September 7,
Donald Tonelli, died August 1,
Rev. Fr. Gregory Hesse, of Austria, a great defender of Catholic Truth, died January 25, 2006,
Emma Colasanti, who died May 29,
Mary Dullesse, who died April 12, a Catholic convert who died wearing our Lady's scapular,
Ruth Jantsch, the grandmother of Andre Ebert, who died April 7, Derrick and Denise Palengat, his godparents,
Philip D. Barr, died March 5, and the welfare of his family, 
Judith Irene Kenealy, the mother of Joyce Paglia, who died February 23, and her son, George Richard Moore, who died May 14, 
For Joe Sobran who died September 30,
Fr. Hector Bolduc, a great and faithful priest, died, September 10, 2012,
John Vennari asks our prayers for Dr. Raphael Waters who died August 26,
Stanley Bodalsky, the father of Mary Ann Boyle who died June 25,
Mary Isabel Kilfoyle Humphreys, a former York resident and friend of the Drew's, who died June 6th,
Rev. John Campion, who offered the traditional Mass for us every first Friday until forbidden to do so by Bishop Dattilo, died May 1,
Joseph Montagne, who died May 5,
For Margaret Vagedes, the aunt of Charles Zepeda, who died January 6,
Fr. James Francis Wather, died November 7, 2006, author of The Great Sacrilege and Who Shall Ascend?, a great defender of dogma and liturgical purity,
Fr. Enrique Rueda, who died December 14, 2009, to whom our Mission is indebted,
Fr. Peterson asks to remember, Leonard Edward Peterson, his cousin, Wanda, Angelica Franquelli,  and the six priests ordained with him.
Philip Thees petitions our prayers for Beverly Romanick, Deacon Michael Erdeck, Henry J. Phillips, Grace Prestano, Connie DiMaggio, Elizabeth Thorhas, Elizabeth Thees, Theresa Feraker, Hellen Pestrock, and James & Rose Gomata,
Fr. Didier Bonneterre, the author of The Liturgical Movement, and Fr. John Peek, both were traditional priests,
Brother Francis, MICM, the superior of the Slaves of the Immaculate Heart of Mary in Richmond, NH, who died September 5,
Rodolfo Zelaya Montealegre, the father of Claudia Drew, who died May 24,
Rev. Francis Clifford, a devout and humble traditional priest, who died on March 7,
Benjamin Sorace, the uncle of Sonya Kolinsky.
St. Joseph's forgotten role in Fatima's 'Miracle of the Sun'
Voice of the Family | 10-5-2017 – The 13th of October 2017 will be the centenary of the Miracle of Sun and the final apparition of Our Lady of Fatima. Despite being essential for understanding the period of history that we are now living through, the details of these remarkable events are far too little known, including amongst Catholics. In this article, we wish to draw attention to the much-neglected role of St Joseph during that momentous event.
Following the Miracle of Sun, and at the culmination of Our Lady's final apparition, St Joseph also appeared to the three young seers. Father John de Marchi, in his book The True Story of Fatima, describes it as follows:
To the left of the sun, Saint Joseph appeared holding in his left arm the Child Jesus. Saint Joseph emerged from the bright clouds only to his chest, sufficient to allow him to raise his right hand and make, together with the Child Jesus, the Sign of the Cross three times over the world. As Saint Joseph did this, Our Lady stood in all Her brilliancy to the right of the sun, dressed in the blue and white robes of Our Lady of the Rosary. Meanwhile, Francisco and Jacinta were bathed in the marvelous colors and signs of the sun, and Lucia was privileged to gaze upon Our Lord dressed in red as the Divine Redeemer, blessing the world, as Our Lady had foretold. Like Saint Joseph, He was seen only from His chest up. Beside Him stood Our Lady, dressed now in the purple robes of Our Lady of Sorrows, but without the sword. Finally, the Blessed Virgin appeared again to Lucia in all Her ethereal brightness, clothed in the simple brown robes of Mount Carmel.
This final apparition at Fatima points us towards three particular forms of devotion towards Our Lady that we are called to practice during this "final battle" against Satan. These are devotion to:
<![if !supportLists]>· <![endif]>her Sorrowful and Immaculate Heart
<![if !supportLists]>· <![endif]>the Holy Rosary
<![if !supportLists]>· <![endif]>the Brown Scapular.
However, it is of the greatest importance to note that the final apparition of Fatima also directs us towards the intercession of St Joseph, whom Our Lord intimately associated with Himself in his blessing of the world.
Father de Marchi wrote:
Our Lord, already so much offended by the sins of mankind and particularly by the mistreatment of the children by the officials of the county, could easily have destroyed the world on that eventful day. However, Our Lord did not come to destroy, but to save. He saved the world that day through the blessing of good Saint Joseph and the love of the Immaculate Heart of Mary for Her children on earth. Our Lord would have stopped the great World War then raging and given peace to the world through Saint Joseph, Jacinta later declared, if the children had not been arrested and taken to Ourem.
On the Feast of the Immaculate Conception, 8 December 1870, Blessed Pope Pius IX, following appeals received from bishops worldwide, had declared St Joseph to be Patron of the Universal Church, "in this most sorrowful time" when "the Church herself is beset by enemies on every side and oppressed by heavy calamities, so that impious men imagine that the gates of Hell are at length prevailing against her."
Pope Leo XIII, to whom it was revealed in 1884 that Satan would be given, for a time, increased power to work for the destruction the Church, instituted a new devotion to St Joseph in his encyclical letter Quamquan pluries, promulgated on the Feast of the Assumption, 15 August 1889. The Supreme Pontiff wrote:
During periods of stress and trial – chiefly when every lawlessness of act seems permitted to the powers of darkness – it has been the custom in the Church to plead with special fervour and perseverance to God, her author and protector, by recourse to the intercession of the saints – and chiefly of the Blessed Virgin, Mother of God – whose patronage has ever been the most efficacious.
He further explained:
We see faith, the root of all the Christian virtues, lessening in many souls; we see charity growing cold; the young generation daily growing in depravity of morals and views; the Church of Jesus Christ attacked on every side by open force or by craft; a relentless war waged against the Sovereign Pontiff; and the very foundations of religion undermined with a boldness which waxes daily in intensity. These things are, indeed, so much a matter of notoriety that it is needless for Us to expatiate on the depths to which society has sunk in these days, or on the designs which now agitate the minds of men. In circumstances so unhappy and troublous, human remedies are insufficient, and it becomes necessary, as a sole resource, to beg for assistance from the Divine power.
More than a century after the promulgation of this encyclical the evils identified by Pope Leo XIII have intensified to a degree that would have been inconceivable to most people in 1889. Thousands of innocent children are slaughtered every day with the approval of the governments that ought to be defending them, the sanctity of marriage is defiled by divorce, adultery and contraception, and the bonds between parents and their children are being deliberately targeted for destruction by the most powerful states and institutions in the world. Worst of all, the Pope himself is responsible for the spread of heresies which are leading the flock away from Christ and towards eternal damnation.
Pope Leo XIII urged the faithful, just as Our Lady would do twenty-eight years later at Fatima, to combat these evils through the prayer of the Holy Rosary:
At this proximity of the month of October, which We have already consecrated to the Virgin Mary, under the title of Our Lady of the Rosary, We earnestly exhort the faithful to perform the exercises of this month with, if possible, even more piety and constancy than heretofore. We know that there is sure help in the maternal goodness of the Virgin, and We are very certain that We shall never vainly place Our trust in her. If, on innumerable occasions, she has displayed her power in aid of the Christian world, why should We doubt that she will now renew the assistance of her power and favour, if humble and constant prayers are offered up on all sides to her? Nay, We rather believe that her intervention will be the more marvellous as she has permitted Us to pray to her, for so long a time, with special appeals.
But then, once more anticipating Fatima, he directed the faithful also towards St Joseph:
But We entertain another object, which, according to your wont, Venerable Brethren, you will advance with fervour. That God may be more favourable to Our prayers, and that He may come with bounty and promptitude to the aid of His Church, We judge it of deep utility for the Christian people, continually to invoke with great piety and trust, together with the Virgin-Mother of God, her chaste Spouse, the Blessed Joseph; and We regard it as most certain that this will be most pleasing to the Virgin herself.
He further explained:
The divine house which Joseph ruled with the authority of a father, contained within its limits the scarce-born Church. From the same fact that the most holy Virgin is the mother of Jesus Christ is she the mother of all Christians whom she bore on Mount Calvary amid the supreme throes of the Redemption; Jesus Christ is, in a manner, the first-born of Christians, who by the adoption and Redemption are his brothers. And for such reasons the Blessed Patriarch looks upon the multitude of Christians who make up the Church as confided specially to his trust – this limitless family spread over the earth, over which, because he is the spouse of Mary and the Father of Jesus Christ he holds, as it were, a paternal authority. It is, then, natural and worthy that as the Blessed Joseph ministered to all the needs of the family at Nazareth and girt it about with his protection, he should now cover with the cloak of his heavenly patronage and defend the Church of Jesus Christ.
Therefore the Holy Father instituted a new prayer to said after the Holy Rosary throughout the month of October. He intended this prayer to be said, not just in October 1889, but in October every year. As we prepare for the centenary of the Miracle of Sun, let us learn the lesson of St Joseph's apparition at Fatima, and turn to him for help and protection.
St Joseph, terror of demons, pray for us!
The Sin of Calumny takes two: a big mouth and an itching ear who share a common vice!
Cardinal Müller: I heard it from some houses here, that people working in the Curia are living in great fear: If they say one small or harmless critical word, some spies will pass the comments directly to the Holy Father, and the falsely accused people don't have any chance to defend themselves. These people, who are speaking bad words and lies against other persons, are disturbing and disrupting the good faith, the good name of others whom they are calling their brothers.
The Gospel and the words of Jesus are very strong against those who denounce their brothers and who are creating this bad atmosphere of suspicion. I've heard that nobody speaks; everyone is a little afraid because they can be snitched on. It's not the behavior of adult people, but that of a boarding school.
Cardinal Gerhard Müller: excerpt from interview on September 12 with Professor Claudio Pierantoni, one of the signatories of the recent "Filial Correction" of Pope Francis, published by LifeSiteNews on September 29, 2017
Apparently, the Homosexual Lobby is running the Vatican!
Psychiatrist: Archbishop behind Vatican sex-ed should be evaluated by sex abuse review board
LifeSiteNews | September 2, 2016 — A renowned psychiatrist who has worked with victims of priestly sexual abuse and priest abusers has strongly condemned the Vatican's new sex education program as abusive and "the most dangerous threat to Catholic youth" he has seen in the past 40 years.
The gravely concerned psychiatrist is Dr. Rick Fitzgibbons, a counseling center director who has been a consultant to the Congregation for the Clergy at the Vatican and has served as adjunct professor at the John Paul II Institute for Studies on Marriage and Family at the Catholic University of America. In an essay published today by LifeSiteNews, Fitzgibbons warns that the material found in the Vatican's newly-released sex ed program The Meeting Point "constitutes sexual abuse of Catholic adolescents" and contains pornographic images "similar to those used by adult sexual predators of adolescents."
"In a culture in which youth are bombarded by pornography, I was particularly shocked by the images contained in this new sex education program, some of which are clearly pornographic," Fitzgibbons wrote. "My immediate professional reaction was that this obscene or pornographic approach abuses youth psychologically and spiritually. … As a professional who has treated both priest perpetrators and the victims of the abuse crisis in the Church, what I found particularly troubling was that the pornographic images in this program are similar to those used by adult sexual predators of adolescents."
Fitzgibbons called for Archbishop Vincenzo Paglia, who oversaw the development and release of the program when he was head of the Pontifical Council for the Family, to be evaluated according to norms adopted by the United States Catholic Bishops in the wake of the sex abuse scandal.
Paglia "should be required in justice to go through an evaluation by a review board as described in the Dallas Charter norms for placing youth at risk," Fitzgibbons wrote. "Such a review is particularly important as he is now been put in charge of further teaching regarding sexuality and marriage at the John Paul II Institute for Family Studies." [……]
Pope Francis, in corrupting the Sacrament of Matrimony, has perpetrated a terrible injustice to countless Catholics!
Many Catholic families had hoped that the Synod on the Family would address the serious problem of the divorce epidemic and its long-term damage to youth, innocent spouses, the sacrament of marriage, the culture, and the Church. (It did not!) The divorce plague has inflicted severe pain upon Catholic families worldwide. Married couples need to be encouraged by the Church not to give up on their marriages during stressful, unhappy times, and to persevere in loyalty to their marital vows. [.....] Over the past forty years, I have never worked with a Catholic marriage in which both spouses wanted a divorce. In the majority of marriages under stress, one spouse remains happy with the marriage, believes the conflicts can be resolved and is loyal to the sacramental bond.
The spouses who are not happy and who want to pursue divorce and a decision of nullity most often refuse to address their own weaknesses. Instead, they portray themselves as victims of insensitive treatment or emotional abuse.[......]
The majority of spouses who pursue divorce — in our experience with several thousand couples — have never worked on these issues. This explains, in part, why the national survey of divorced men and women, conducted by the Office of Survey Research at the University of Texas at Austin, found the honest response that only one in three divorced spouses claimed that both they and their ex-spouses worked hard enough to try to save their marriage. There is reason to be hopeful about the resolution of marital difficulties. In a major study from the University of Chicago among spouses who rated their marriages as very unhappy, 86 percent of those who persevered reported themselves as happily married five years later.
One grave danger to Catholic marriages and families from the changes made in canon law made by the Holy Father (without a careful study by a commission of experts) is that spouses will not be motivated to engage in the hard work of addressing personal psychological and spiritual weaknesses. Instead, they will pursue divorce and with a belief that they are entitled to a decision of nullity if they can meet the criteria cited, including the new one, "etcetera."
With all due respect, the determination of nullity by only one priest or by a bishop after 30 to 45 days, is seriously flawed because they lack the proper mental health training to uncover and evaluate the numerous complex psychological conflicts that lead to a decision for divorce. This new process is a grave injustice and, therefore, a manifestation of a severe lack of mercy towards the sacrament of marriage, innocent spouses, children, and Catholic families.
In his closing talk at the Synod, the Holy Father criticized bishops and priests, whom he claimed hide behind rigid doctrines and ignore wounded families. In fact, his radical change in canon law in regard to annulments, made prior to the Synod, will weaken and harm Catholic marriages and families. [.....]
Rick, Fitzgibbons, Psychological Science and the Evaluation of Nullity, published by "The Catholic Thing"
Apparently, the "morality underlying Amoris Laetitia" does not forbid lying!
In fact I hear many comments – they are respectable for they come from children of God, but wrong – concerning the post-synod apostolic exhortation. To understand Amoris Laetitia you need to read it from the start to the end. Beginning with the first chapter, and to continue to the second and then on … and reflect. And read what was said in the Synod
A second thing: some maintain that there is no Catholic morality underlying Amoris Laetitia, or at least, no sure morality. I want to repeat clearly that the morality of Amoris Laetitia is Thomist, the morality of the great Thomas. You can speak of it with a great theologian, one of the best today and one of the most mature, Cardinal Schönborn.
I want to say this so that you can help those who believe that morality is purely casuistic. Help them understand that the great Thomas possesses the greatest richness, which is still able to inspire us today. But on your knees, always on your knees…
Pope Francis, Attributing the vulgar immorality of Amoris Laetitia to St. Thomas, interview Sept 28, 2017
"Artificial, superficial, clear divisions" like, Married and Not-married?
My great joy as a result of this document resides in the fact that it coherently overcomes that artificial, superficial, clear division between 'regular' and 'irregular.'
Cardinal Christoph Schonborn, on Amoris Laetitia
Faith: the principle cause and sign of unity in the Church; Dogma is the proximate Rule of Faith!
The apostles and their successors are God's vicars in governing the Church which is built on faith and the sacraments of faith. Wherefore, just as they may not institute another Church, so neither may they deliver another faith, nor institute other sacraments. 
St. Thomas Aquinas, ST III, q. 64, a. 2, ad 3
<![if !vml]>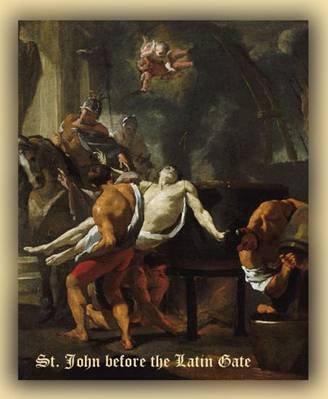 <![endif]>
Pope Francis lays the groundwork to overturn Humanae Vitae
"The welfare of the family is decisive for the future of the world and that of the Church… The anthropological-cultural change, which today affects all aspects of life and requires an analytical and diversified approach, does not allow us to limit ourselves to pastoral and missionary practices that reflect forms and models of the past. We must be conscious and passionate interpreters of the wisdom of faith in a context in which individuals are less sustained than in the past by social structures, in their affective and family life. In the clear purpose of remaining faithful to the teaching of Christ, we must look with the intellect of love and with wisdom of realism to the reality of the family today, in all its complexity, in its lights and in its shadows."
Pope Francis, in his new Motu Proprio, Summa Familiae Cura, referencing his own document which overturned all Catholic morality, Amoris Laetitia
Rights Created from Duties - In the conflict of Law - The "Ends" Determine the Law that Must be Followed!
    Let us examine these words of Aquinas. First, he says that "since a precept of law is binding, it is about something to be done." This is a truth to which we seldom if ever ad­vert, namely, that although right and duty are correlatives, duty is ultimately the basis of right - not vice versa. And this is so because right and duty are grounded upon law. Law, as we saw, is a directive norm of action which carries with it an obligation. It binds us to do or avoid something. The Eternal, Natural and Positive Laws are ordinations, commands of reason. The fundamental notion of law then is obligation - not the concept of right. We have rights because we have duties. Since a precept of law is binding it is about something to be done.
    Secondly, "that a thing must be done arises from the ne­cessity of some end." Whenever a man does anything, i.e., whenever he acts as a reasonable being, he acts for an end - to obtain some good; and so the necessity of his doing anything as a man must come from the end. However, because man is a rational being he is free and consequently the necessity exercised by any particular end or good cannot be psychological; it must be moral. That is, man's will re­mains free but he is obliged morally, he has a duty to seek the end - and that because a precept of law binds him to do so.
    Rights, therefore, are founded upon duties, duties are grounded upon Natural or Positive Law, and because these laws are themselves based upon the Eternal Law all rights and duties have their ultimate source in the same  Eternal Law.
Rev. John A. Driscoll, O.P., S.T.Lr., Ph.D., Rights and Duties - Their Foundation
Luther the Malicious Liar in his own words!
What harm could it do if a man told a good lusty lie in a worthy cause and for the sake of the Christian Churches?...
To lie in a case of necessity or for convenience or in excuse—such lying would not be against God; He was ready to take such lies on Himself. 
Martin Luther, Lenz: Briefwechsel, vol. 1, page 373 & 375
Rage acts as a stimulant to my whole being. It sharpens my wits, puts a stop to the assaults of the Devil and drives out care. Never do I write or speak better than when I am in a rage. If I wish to compose, write, pray and preach well, I have to be in a rage. 
Martin Luther, "Table Talk," 1210
Remembered Ecumenical Outrages as we approach the 500th anniversary
Pope Benedict greeting the spiritual sons of Luther the Liar
As the Bishop of Rome, it is deeply moving for me to be meeting representatives of Council of the Lutheran Church of Germany here in the ancient Augustinian convent in Erfurt. This is where Luther studied theology. This is where he was ordained a priest in 1507. Against his father's wishes, he did not continue the study of Law, but instead he studied theology and set off on the path towards priesthood in the Order of Saint Augustine. On this path, he was not simply concerned with this or that. What constantly exercised him was the question of God, the deep passion and driving force of his whole life's journey. "How do I receive the grace of God?": this question struck him in the heart and lay at the foundation of all his theological searching and inner struggle. For him theology was no mere academic pursuit, but the struggle for oneself, which in turn was a struggle for and with God. "How do I receive the grace of God?" The fact that this question was the driving force of his whole life never ceases to make an impression on me. 
Pope Benedict to the Lutherans in Germany, September 22, 2011
Before thou inquire, blame no man; and when thou hast inquired, reprove justly. 
Ecclesiasticus 11:7
Charity seeks not its own convenience.  We must give the spur to this jade of a body of ours, to make it trot on and get forwards.  The good soldier dies in battle, the good sailor on the sea, and the good minister of the sick in the hospital. 
St. Camillus of Lellis
Hermeneutics of Continuity/Discontinuity  
Tradition: From an Objective Truth Received reduced to a Subjective Impression of Historical Events
Now I make known unto you, brethren, the gospel which I preached to you, which also you have received, and wherein you stand; By which also you are saved, if you hold fast after what manner I preached unto you, unless you have believed in vain. For I delivered unto you first of all, which I also received. 
St. Paul, 1 Cor. 15: 1-3
Concluding and summing up, we can therefore say that Tradition is not the transmission of things or words, a collection of dead things. Tradition is the living river that links us to the origins, the living river in which the origins are ever present, the great river that leads us to the gates of eternity. 
Pope Benedict XVI, General Audience, April 26, 2006
Both the Catholic and Protestant interpretation of Christianity have meaning each in its own way; they are true in their historical moment... Truth becomes a function of time... fidelity to yesterday's truth consists precisely in abandoning it, in assimilating it into today's truth. [.....] The truth is whatever serves progress, that is, whatever serves the logic of history.
Joseph Cardinal Ratzinger, Principles of Catholic Theology: Building Stones for a Fundamental Theology
"Nothing is more insolent than a fact." 
Dom Gueranger
Liturgical Instability: the Official Novus Ordo Norm! Pope Francis sets the stage for liturgical in(en)culturation.  After all, shouldn't a memorial meal be serving local cuisine?
Vatican publishes Magnum Principium giving bishops' conferences greater control over liturgical translations
Catholic Herald | Staff Reporter | 9 Sep 2017