<![if !vml]>
<![endif]>
..... this missal is hereafter to be followed absolutely, without any scruple of conscience or fear of incurring any penalty, judgment or censure, and may freely and lawfully be used .....  Nor are superiors, administrators, canons, chaplains, and other secular priests, or religious, of whatever title designated, obliged to celebrate the Mass otherwise than as enjoined by Us.  .....  Accordingly, no one whatsoever is permitted to infringe or rashly contravene this notice of Our permission, statute, ordinance, command, precept, grant, direction, will, decree and prohibition. Should any person venture to do so, let him understand he will incur the wrath of Almighty God and of the Blessed Apostles Peter and Paul.
Pope St. Pius V, Papal Bull, QUO PRIMUM,
Tridentine Codification of the traditional Roman Rite of the Mass.
Second Sunday after the Epiphany
St. Anthony, Abbot
January 17, 2021
    Almighty God, faithful to His promise to Abraham and his children, sent His Son to save His people; while in His mercy He willed to redeem the heathen as well.  Therefore Christ is the King whom, as its Redeemer, the whole world must hail and adore (Introit and Gradual).  It was through His death on the Cross that He became our King and it is through the Eucharist, the memorial of Calvary, that by applying the merits of His Redemption to our souls, He exercises His kingship over us.  In this miracle at Cana, a type of the Holy Eucharist, did our Lord formally manifest His divinity, i.e. His character as divine and therefore royal, and "His disciples believed in Him."  The turning of water into wine is a type of transubstantiation, called by St. Thomas the greatest of all miracles, by which the wine of the Eucharist becomes the blood of the covenant of peace which God has made with His Church.  Since also the divine King wishes to espouse our souls and since, as Bossuet says, it is through the Eucharist that this mystical marriage is consummated. The marriage feast at Cana also signifies the union of the Word with His spouse the Church.  "Having been invited to the wedding feast at Cana in Galilee," says St. Augustine, "our Lord attended, that being alone the author of the sacrament of Matrimony, He might confirm conjugal chastity."  He also meant to make known to us the mystery of which these nuptials were the sign, that is the union of Christ with His Church.  For even those who, by a vow, have bound themselves to almighty God in the virginal state are not without nuptials since, with the whole Church, they have a part in the nuptials in which Christ Himself is the Spouse, and in this case, our Lord is typified by the bridegroom who kept to the end the good wine, that is, the Gospel.
INTROIT:
Ps. 65.  Let all the earth adore Thee, O God, and sing to Thee: let it sing a psalm to Thy name, O Thou most high.  Shout with joy to God, all the earth, sing ye a psalm to His name:  give glory to His praise.  Glory be, etc.  Let all the earth adore, etc.
COLLECT:
Almighty and eternal God, who rulest all things in heaven and on earth, mercifully hear the prayers of Thy people, and grant us Thy peace in our days.  Through our Lord, etc.
May the pleading of blessed Anthony, the Abbot, make us acceptable unto Thee, O Lord, we pray; that what we may not have through any merits of ours, we may gain by means of his patronage.  Through our Lord, etc.
O God, who through the fruitful virginity of the blessed Mary didst bestow on mankind the rewards of eternal salvation, grant, we beseech Thee, that we may experience her intercession through whom we have deserved to receive the author of life, Jesus Christ Thy Son our Lord. Who liveth and reigneth, etc.
EPISTLE:  Rom. 12, 6-16. 
Brethren, Having different gifts, according to the grace that is given us: either prophecy, to be used according to the rule of faith; or ministry, in ministering; or he that teacheth, in doctrine; he that exhorteth, in exhorting; he that giveth, with simplicity; he that ruleth, with carefulness; he that showeth mercy, with cheerfulness. Let love be without dissimulation. Hating that which is evil, cleaving to that which is good: loving one another with the charity of brotherhood: with honor preventing one another: in carefulness not slothful; in spirit fervent: serving the Lord: rejoicing in hope: patient in tribulation: instant in prayer: communicating to the necessities of the Saints: pursuing hospitality. Bless them that persecute you: bless, and curse not. Rejoice with them that rejoice, weep with them that weep: being of one mind one towards another: not minding high things, but consenting to the humble
EXPLANATION. St. Paul in this epistle exhorts every Christian to make good use of the gifts of God; if one receives an office, he must see well to it, so that he can give an account to God of the faithful performance of his duties. He exhorts especially to brotherly love which we should practice by charitable works; such as, receiving strangers hospitably, giving alms to those who are in need, and to those who by misfortune or injustice have lost their property; he commands us, at the same time, to rejoice in the welfare of our neighbor, as we rejoice at our own good fortune, and to grieve at his misfortunes as we would over those which befall us.
How is brotherly love best preserved?
By the virtue of humility which makes us esteem our neighbor above ourselves, consider his good qualities only, bear patiently his defects, and always meet him in a friendly, respectful, and indulgent manner. Humility causes us to live always in peace with our fellowmen, while among the proud, where each wishes to be the first, there is continual strife and dissatisfaction (Prov. 13:10).
What lesson does the Apostle give us in this epistle?
That we should hate that which is evil, and love that which is good; that we should love one another, and practice works of mercy; that we should be solicitous and fervent, as in the service of God. We should cooperate with the grace of God, and pray instantly.
Aspiration
O God, give us Thy grace to follow faithfully what St. Paul teaches us of humility and charity, that we may have compassion on
all who are in need, and not exalt ourselves above our neighbors, but, humbling ourselves with the humble, may merit, with them, to be exalted. Amen.
GRADUAL:
Ps. 106.  The Lord sent His Word, and healed them:  and delivered them out of their destruction.  Let the mercies of the Lord give glory to Him:  and His wonderful works to the children of men. 
Alleluia, alleluia.  Ps. 148.  Praise ye the Lord, all His angels, praise ye Him all his hosts.  Alleluia.
GOSPEL:  John 2, 1-11.
At that time there was a marriage in Cana of Galilee: and the Mother of Jesus was there. And Jesus also was invited, and His disciples, to the marriage. And the wine failing, the Mother of Jesus saith to Him: They have no wine. And Jesus saith to her: Woman, what is that to Me and to thee? My hour is not yet come. His Mother saith to the waiters: Whatsoever He shall say to you, do ye. Now there were set there six water-pots of stone, according to the manner of the purifying of the Jews, containing two or three measures apiece. Jesus saith to them: Fill the water-pots with water. And they filled them up to the brim. And Jesus said to them: Draw out now, and carry to the chief steward of the feast. And they carried it. And when the chief steward had tasted the water made wine, and knew not whence it was, but the waiters knew who had drawn the water: the chief steward calleth the bridegroom, and saith to him: Every man at first setteth forth good wine: and when men have well drunk, then that which is worse: but thou hast kept the good wine until now. This beginning of miracles did Jesus in Cana of Galilee; and manifested His glory, and His disciples believed in Him.
Why was Jesus present at the wedding with His Mother and disciples?
1. In order there to reveal His majesty, and by that means to establish and confirm the belief in His divinity. 2. To show that marriage is pleasing to God. 3. To let us understand how pious the bridegroom and bride were. 4. To teach us that those pleasures are permitted which are in accordance with reason and Christianity, and neither sinful nor leading to sin.
Why did Mary intercede for the bride and bridegroom when the wine was failing?
She was sorry for them, for she is the tenderhearted mediatrix of the afflicted and destitute. Besides, the number of the guests had been considerably increased by the presence of Jesus and His disciples, so that the wine was not sufficient for all.
What is the meaning of the words, "Woman, what is that to Me and to thee"?
According to the idiom of the Hebrew language, they mean as much as, "Mother, be not anxious; I will provide the wine as soon as the hour appointed by My Father is come." Jesus did not mean to rebuke His Mother, but He thus gave her, and all who were present, to understand that He had not received the power of working miracles as the son of woman, but that He possessed it as the Son of God, and should use it according to the will of His Father.
What are we taught by the words: "My hour is not yet come"?
These words teach us that we should in all things await God's appointed time, and in things belonging to God and His honor, act only by divine direction, without any human motives.
What does the scarcity of wine signify?
In a spiritual sense the want of wine may be understood to signify the lack of love between married people, which is principally the case with those who enter this state through worldly motives, for the sake of riches, beauty of person, or who have before marriage kept up sinful intercourse. These should ask God for the forgiveness of their sins, bear the hardships of married life in the spirit of penance, and change the wrong motives they had before marriage; by doing so God will supply the scarcity of wine, that is the lack of true love, and change the waters of misery into the wine of patient affection.
Why did Christ command them to take the wine to the steward?
That the steward, whose office required him to be attentive to the conduct of the guests, and to know the quality of the wine, should give his judgment in regard to the excellence of this, and be able to testify to the miracle before all the guests.
ASPIRATION O my most merciful Jesus! I would rather drink in this world the sour wine of misery than the sweet wine of pleasure, that in heaven I may taste the perfect wine of eternal joy.
Aspiration
I thank Thee, O Jesus, for the grace of knowing Thy divinity; grant that I may persevere in this knowledge till death, in order to enjoy the contemplation of Thy Godhead in eternity.
OFFERTORY:
Ps. 65.  Shout with joy to God, all the earth, sing you a psalm to His name; come and hear, all you who fear God, and I will tell you what great things He hath done for my soul.  Alleluia.
SECRET:
Sanctify, O Lord, the gifts which we offer, and cleanse us from the stains of our sins.  Through our Lord, etc.
May the holy Abbot Anthony obtain from Thee, O Lord, we pray, that the offerings laid on Thy holy altar may avail us unto salvation.  Through our Lord, etc.
By Thy merciful forgiveness, O Lord, and the intercession of the blessed Mary ever Virgin, may this oblation obtain for us peace and prosperity, now and forever.  Through our Lord, etc.
COMMUNION:
John 2.  The Lord saith, Fill the water-pots with water, and carry to the chief steward of the feast.  When the chief steward had tasted the water made wine, he saith to the bridegroom:  Thou hast kept the good wine until now.  This first miracle did Jesus before his disciples.
POSTCOMMUNION: 
Be there increases in us, we beseech Thee, O Lord, the workings of Thy power, that thriving on these divine sacraments, we may be prepared by Thy bounty to receive what they promise.  Through our Lord, etc.
May Thy sacrament which we have taken, and the pleading of blessed Anthony, the Abbot, protect us, O Lord; that we may both follow his glorious example, and receive the help of his intercession.  Through our Lord, etc.
May this communion, O Lord, cleanse us from our sins, and through the intercession of the blessed Virgin Mary, Mother of God, make us partakers of this heavenly remedy.  Through our Lord, etc.
<![if !vml]>
<![endif]>
His Mother saith to the waiters: Whatsoever He shall say to you, do ye.
St. Anthony, in the year 339, saw in a vision, under the figure of mules kicking down the altar, the havoc which the Arian persecution made two years after in Alexandria, and clearly foretold it, as St. Athanasius, St. Jerome, and St. Chrysostom assure us.  He would not speak to a heretic, unless to exhort him to the true faith; and he drove all such from his mountain, calling them venomous serpents. At the request of the bishops, about the year 355, he took a journey to Alexandria to confound the Arians, preaching aloud in that city that God the Son is not a creature, but of the same substance with the Father; and that the impious Arians, who called him a creature, did not differ from the heathens themselves, "who worshipped and served the creature rather than the Creator." All the people ran to see him, and rejoiced to hear him; even the pagans, struck with the dignity of his character, flocked to him, saying, "We desire to see the man of God." He converted many, and wrought several miracles: St. Athanasius conducted him back as far as the gates of the city, where he cured a girl possessed by the devil. Being desired by the duke or general of Egypt to make a longer stay in the city than he had proposed, he answered: "As fish die if they leave the water, so does a monk if he forsakes his solitude."
St. Athanasius, Life of St. Anthony
All mischief, every scandal, comes from the clergy.  We black robes are to blame for everything.... A priest without the spirit of penitence is Satan's toy. 
St. Clement Mary Hofbauer
PROPER OF THE SAINTS FOR THE WEEK OF JANUARY 17th:
17

Sun

2nd Sunday after Epiphany

St. Anthony, Ab

sd

G

Mass 9:00 AM & Noon; Confessions & Rosary of Reparation 8:30 AM; Mass for the members of Mission

18

Mon

St. Peter's Chair at Rome

St. Paul, Ap

St. Prisca, VM

dm

W

Mass 8:30 AM; Rosary of Reparation before Mass

19

Tue

St. Marius & Comp., Mm

St. Canute, King, M

sp

R

Mass 8:30 AM; Rosary of Reparation before Mass

20

Wed

Ss. Fabian, P & Sebastian, Mm

d

R

Mass 8:30 AM; Rosary of Reparation before Mass

21

Thu

St. Agnes, VM

d

R

Mass 8:30 AM; Rosary of Reparation before Mass

22

Fri

Ss. Vincent & Anastasius, Mm

sd

R

A

Mass 8:30 AM; Rosary of Reparation before Mass

23

Sat

St. Raymund of Pennafort, C

St. Emerentiana, VM

Betrothal of St. Joseph and BVM

sd

G

Mass 9:00 AM; Confession & Rosary of Reparation 8:30 AM

24

Sun

3rd Sunday after Epiphany

St. Timothy, BpM

sd

G

Mass 9:00 AM & Noon; Confessions & Rosary of Reparation 8:30 AM; Mass for the members of Mission
Protestantism strove to throw doubts on St. Peter's having lived and died in Rome… It was in order to nullify, by the authority of the Liturgy, this strange pretension of the Protestants, that Pope Paul IV, in 1558, restored the ancient Feast of St. Peter's Chair at Rome, and fixed it on the 18th of January.  For many centuries the Church had not solemnized the mystery of the Pontificate of the Prince of the Apostles on any distinct feast, but had made the single Feast of February 22nd serve for both the Chair at Antioch and the Chair at Rome.  From that time forward, the 22nd of February has been kept for the Chair at Antioch, which was the first occupied by the Apostle.
Dom Gueranger, The Liturgical Year, Feast of St. Peter's Chair at Rome
Octave Prayer from the Chair of St. Peter to the Conversion of St. Paul
(January 16th to January 24th inclusive for the conversion of heretics and schismatic to the Catholic Church outside of which there is no salvation.)
That they all may be one, as Thou, Father, in Me and I in Thee, that they also may be one in us; that the world may believe that Thou hast sent me.
         V: I say to thee, that thou art Peter
         R: And upon this rock I will build my Church
Let Us Pray
Lord Jesus Christ, Who didst say to Thine Apostles; peace I leave with you, my peace I give unto you, look not upon my sins, but upon the faith of Thy Church; and vouchsafe unto her that peace and unity which is agreeable to Thy will; Who livest and reignest God forever and ever. AMEN           (plenary indulgence under the usual conditions)
Novena to SS. Peter and Paul
(begins January 17th and ends on the feast day)
O glorious SS. Peter and Paul, filled with compassion for those who invoke you, with love for those who suffer, heavily laden with the weight of my troubles, I kneel at your feet and humbly beg you to take my present need under your special protection (mention intention).  As disciples of Christ and the first pastors of the early Church you both knew disappointment and suffering.  Lead me out of my troubles as you have so many to Christ our Lord.  Cease not to intercede for me until my request is granted.  Above all, obtain for me the grace to one day meet God face to face, and with you and Mary and all the angels and saints praise Him through all eternity.
O most powerful SS. Peter and Paul, do not let me lose my soul, but obtain for me the grace of winning my way to heaven.
O holy Apostles, Peter and Paul, I choose you this day and forever to be my special patrons and advocates; thee, Saint Peter, Prince of the Apostles, because thou art the Rock, upon which Almighty God hath built His Church; thee, Saint Paul, because thou wast fore-chosen by God as the Vessel of election and the Preacher of truth in the whole world.  Obtain for me, I pray you, lively faith, firm hope and burning love; unshakable confidence in the merciful providence of God, complete detachment from myself, contempt of the world, patience in adversity, humility in prosperity, attention in prayer, purity of heart, a right intention in all my works, diligence in fulfilling the duties of my state of life, constancy in my resolutions, resignation to the will of God and perseverance in the grace of God even unto death; that so, by means of your intercession and your glorious merits, I may be able to overcome the temptations of the world, the flesh and the devil, and may be made worthy to appear before the chief and eternal Shepherd of souls, Jesus Christ, who with the  Father and the Holy Ghost liveth and reigneth for endless ages, to enjoy His presence and love Him forever.  AMEN
Our Father, Hail Mary, Glory be
<![if !supportLists]>§ <![endif]>V.  Thou shalt make them princes over all the earth,  
<![if !supportLists]>§ <![endif]>R.  They shall be mindful of Thy name, O Lord.
Let us pray
O God, whose right hand raised up blessed Peter, when he walked upon the water and began to sink, and thrice delivered his fellow-Apostle Paul from the depths of the sea, when he suffered shipwreck: graciously hear us and grant, by the merits of them both, that we also may attain unto everlasting glory: Who

livest

and

reignest

world without end.

 
AMEN
We must picture to ourselves a young soldier, who tears himself away from all the ties of his home at Milan, because the persecution there was too tame, with anxiety at the thought that perhaps some of the Christians in the Capital may be losing courage.  He has been told that at times some of the Emperor's soldiers, who were soldiers also of Christ, have gained admission into the prisons, and have roused up the sinking courage of the confessors.  He is resolved to go on the like mission, and hopes that he may also receive the blessing of martyrdom.  He reaches Rome, he is admitted into the prisons, and encourages to martyrdom such as had been shaken by the tears of those who were dear to them.  Some of the gaolers, converted by witnessing his faith and his miracles, become martyrs themselves; and one of the Roman Magistrates asks to be instructed in a religion which can produce such men as this Sebastian.  He has won the esteem of the Emperors Diocletian and Maximian Hercules for his fidelity and courage as a soldier; they have loaded him with favours; and this gives him an influence in Rome which he so zealously turns to the advantage of the Christian religion, that the holy Pope Caius calls him, the Defender of the Church.
Dom Gueranger, The Liturgical Year, Feast of St. Sebastian
Having resolved to write a book on virginity, I think myself happy in being able to begin it on the feast we are keeping of the Virgin Agnes.  It is the feast of a virgin; let us walk in the path of purity.  It is the feast of a martyr; let us offer up our Sacrifice.  It is the feast of St. Agnes; let men admire and children not despair; let the married wonder, and the unmarried imitate.  But what can we speak worthy of this Saint, whose very name is not void of praise?  As her devotedness is beyond her years, and her virtue superhuman so, as it seems to me, her name is not an appellation, but a prophecy, presaging that she was to be a martyr.
St. Ambrose on St. Agnes
The eleventh century gave to the Church and various States of Europe a great number of saintly Kings.  Among them St. Canute IV of Denmark stands pre-eminent by reason of the aureole of his martyrdom.  He had every quality which forms a Christian prince: he was a zealous propagator of the faith of Christ, he was a brave warrior, he was pious, and he was charitable to the poor.  His zeal for the Church (and in those days her rights were counted as the rights of the people) was made the pretext for putting him to death: he died in the midst of a sedition as a victim sacrificed for his people's sake.  His offering to the new-born King was that of his blood; and in exchange for the perishable crown he lost, he received that which the Church gives to her Martyrs, and which can never be taken away. 
Dom Gueranger, The Liturgical Year, St. Canute of Denmark
INSTRUCTION FOR SUPERIORS
Those have to expect a severe sentence from God, who merely for temporal gain, seek profitable offices, and thrust themselves therein whether capable or not, and if capable care very little whether they fulfill the duties required, or perhaps make the fulfillment of them depend upon bribes. Of such God makes terrible complaint: Thy princes (judges) are faithless, companions of thieves: they all love bribes, they run after rewards. They judge not for the fatherless; and the widow's cause comes not into them (Is. 1:23). A most severe judgment shall be for them that bear rule (Wisd. 6:6).
ASPIRATION Grant us, O Lord, Thy grace, that according to Thy will, we may follow the instructions of St. Paul in regard to humility and love, have compassion upon all suffering and needy, think little of ourselves, and descend to the lowest, that we may, one day, be elevated with them in heaven.
O my soul, be humble and forget not that the more thou art exalted in thy own esteem the more wilt thou be shamed and confounded at the judgment day. For then, as says the prophet, "Man shall be humbled" (Isa. 5, 15), and only the humble will be able to glory "in his exultation" (Jas 1, 9). Remember that according to the saying of Isaias, the day of judgment has been appointed especially to humble the proud: "Because the day of the Lord of hosts shall be on every one that is proud and high-minded, and he shall be humbled" (Isa. 2, 12), and thou shouldest regard as though specially directed to thyself that prophetic voice from God which says: "Behold I come against thee, O proud one, saith the Lord, for thy day is come, the time of thy visitation. And the proud one shall fall, he shall fall down, and there shall be none to lift him up" (Isa. 1, 31). 
Fr. Cajetan Mary da Bergamo, Humility of Heart
INSTRUCTION ON THE HOLY SACRAMENT OF MATRIMONY
What is Matrimony?
Matrimony is the perfect, indissoluble union of two free persons of different sex, for the purpose of propagating the human race, mutually to bear the burdens of life and to prevent sin (I Cor. 7:2).
Who instituted Matrimony?
God Himself, the Creator of all things (Gen. 1:27-28). He brought to man the helpmate, whom He formed from one of the ribs of Adam, that she who came from his heart, might never depart therefrom, but cling to him in the indissoluble bond of love (Gen. 2:18, 24). To this original, divine institution Christ refers (Mt. 19:4-6), and the Church declares the bond of marriage perpetual and indissoluble.
Is Matrimony a Sacrament?
Yes; according to the testimony of the Fathers, the Church has held it such from the times of the apostles, which she could not do, had Christ not raised it to the dignity of a Sacrament. St. Paul even calls it a great Sacrament, because it is symbolical of the perpetual union of Christ with His Church; and the Council of Trent declares: "If any one says that Matrimony is not really and truly one of the seven Sacraments of the Church instituted by Christ, but an invention of men that imparts no grace, let him be anathema" (Conc. Trid., Sess. XXIV, can. 1).
What graces does this Sacrament impart?
The grace of preserving matrimonial fidelity inviolate: the grace of educating children as Christians; of patiently enduring the unavoidable difficulties of married life, and of living peaceably with each other. Married people are indeed greatly in need of these graces, in order to fulfill their mutual obligations.
What is the external sign in the Sacrament of Matrimony?
The union of two single persons in Matrimony, which according to the regulations of the Council of Trent (Conc. Trid., Sess. XXIV, can. 1), must be formed publicly in the presence of the pastor, or with his permission before another priest, and two witnesses.
What preparations are to be made to receive the grace of this Sacrament?
1. The first and best preparation is a pure and pious life. 2. The light of the Holy Ghost should be invoked to know whether one is called to this state of life. 3. The parents and the father-confessor should be asked for advice. 4. The choice should be made in regard to a Christian heart, and a gentle disposition rather than to beauty and wealth. 5. The immediate preparation is, to purify the conscience, if it has not already been done, by a good general confession, and by the reception of the most holy Sacrament of the Altar. Before their marriage the young couple should ask their parents' blessing, should hear the nuptial Mass with devotion, with the intention of obtaining God's grace to begin their new state of life well, and finally they should commend themselves with confidence to the protection of the Blessed Virgin Mary and her spouse St. Joseph.
Why are there so many unhappy marriages?
Because so many people prepare the way by sins and vices, and continue to sin without interruption, and without true amendment until marriage, therefore always make sacrilegious confessions, even perhaps immediately before marriage. Besides this many enter the married life on account of carnal intentions, or other earthly motives; in many cases they do not even ask God for His grace; without any proper preparation for such an important, sacred act, on their marriage day they go to church with levity and afterwards celebrate their wedding with but little modesty. Is it any wonder that such married people receive no blessing, no grace, when they render themselves so unworthy?
Why did God institute married life?
That children might be brought up honestly and as Christians, and that they should be instructed especially in matters of faith; that married people should sustain each other in the difficulties of life, and mutually exhort one another to a pious life; and lastly, that the sin of impurity might be avoided. For they who in such manner receive matrimony as to shut out God from themselves, and from their mind, and to give themselves to their lust, as the horse and mule which have not understanding, over them the devil hath power (Tob. 6:17).
With what intentions should the married state be entered?
With such intentions as the young Tobias and his bride had, who before the marriage ceremony, ardently prayed God for His grace, and took their wedding breakfast in the fear of the Lord (Tob. 14:15). Hence God's blessing was with them until death. If all young people would enter the married state thus, it would certainly be holy, God-pleasing and blessed, and the words of St. Paul, spoken to wives, would come true unto them: Yet she shall be saved by bearing children, if she continue in faith, and love, and sanctification with sobriety (I Tim. 2:15).
Why are the bans of marriage published three times in Church?
That all impediments which would render the marriage unlawful may be made known. Such impediments are: consanguinity, clandestine marriages, etc. Therefore, any one who is aware of such impediments is bound to make them known to the pastor.
Why is the marriage performed in the presence of the parish priest?
Because the Catholic Church expressly declares that those marriages which are not performed in presence of the pastor, or with his permission before another priest, and two witnesses, are null and void (Conc. Trid., Sess. XXIV can. 1); and because the blessing of the priest, which he imparts in the name of the Church, gives the couple, if they are in a state of grace, strength, fortitude and grace to be faithful to each other, to endure all trials patiently, and to be safe from all the influences of the evil enemy."
Why do they join hands before the priest, and two witnesses?
By this they bind themselves before God and His Church to remain true to each other, and to be ready to assist each other in all adversities. The bridegroom puts a ring on the bride's finger which should remind her of her duty of inviolable fidelity; to this end the priest signs and seals this holy union with the unbloody Sacrifice of the New Law.
Can the bond of marriage be dissolved in the Catholic Church?
A valid marriage, contracted with the free consent of each of the parties, can according to the plain doctrine of the Scriptures, the constant teaching and practice of the Church, be dissolved only by the death of one of the parties. If the pope or a bishop, for important reasons, gives a divorce, this is only partial, and neither can marry again while the other lives. Such a marriage would not be valid. How pure and holy are the doctrine and practice of the Catholic Church in this the most important and sacred of all human relations, preserving its inviolability and sanctity; while, on the contrary, by means of the wanton doctrine of the heretics, which for trivial reasons entirely dissolves the marriage contract, this sacred union is made the deepest ignominy of mankind, and the play-ball of human passions and caprice!
What is thought of mixed marriages, or marriages between Catholics and Protestants?
The Catholic Church has always condemned such marriages, because of the great dangers to which the Catholic party is unavoidably exposed as well as the offspring. Such marriages promote indifference in matters of religion, by which the spiritual life of the soul is destroyed; they are a hindrance to domestic peace, cause mutual aversion, quarrels, and confusion; they give scandal to servants; they interfere with the Christian education of the children, even render it impossible, and they frequently lead to apostasy and despair. But the Catholic Church condemns especially those mixed marriages, in which either all or a number of the children are brought up in heresy, and she can never bless and look upon those as her children who do not fear to withdraw themselves and their own children from the only saving faith, and expose them to the danger of eternal ruin. Therefore, those Catholics who enter the matrimonial union with Protestants, although the marriage if lawfully contracted is valid, commit a mortal sin if they permit their children to be brought up in heresy, and should it not be their full intention to bring up their children in the Catholic faith at the time of their marriage, they would commit a sacrilege.
What should the newly married couple do immediately after the ceremony is performed?
They should kneel and thank God for the graces received in this holy Sacrament, in such or similar words: "Ratify, we beseech Thee, O Lord, that which by Thy grace Thou hast wrought in us, that we may keep that which in Thy presence we have promised unto the day of our Lord Jesus Christ." That they may keep their promise made at the altar, they should always remember the duties laid down to them by the priest at the time of their marriage, and the exhortations which are taken from the epistle of St. Paul to the Ephesians (Eph. 5: 29, 31), wherein he instructs married people how they should comport themselves towards each other, and recalls to them as an example the union of Christ with His Church, and His love for her. To the husbands he says, they should love their wives as Christ loved His Church, for which He even gave Himself up to death; from this is seen, that men should assist their wives even unto death, in all need, and not treat them as servants. To the wives St. Paul says, that they as the weaker should be in all reasonable things obedient to their husbands, as the Church is obedient to Christ; for as Christ is the head of the Church, so is the husband the head of the wife. Experience proves there is no better way for women to win the hearts of their husbands than by amiable obedience and ready love, while, on the contrary, a querulous, imperative deportment robs them of their husbands' affections, and even causes them to be regarded with aversion. St. Paul says further; that husbands should love their wives (and consequently wives their husbands) as their own bodies, because married people are, as it were, one. They shall be two in one flesh; no man ever hated his own flesh, but nourisheth and cherisheth it, as also Christ doth the Church (Eph. 5:29, 31). How unjustly and barbarously do those act, who, instead of loving one another, rather hate and outrage each other, and cause the loss of their property, and by detraction steal their honor! These do not consider that he who hates and disgraces his partner in life, hates and disgraces himself; while according to the words of St. Paul he who loves her, loves himself. If married people would remain in constant love and unity, it is most necessary that they should patiently bear with each other's infirmities, wrongs, and defects, exhort one another with mildness and affection, keep their adversities, trials, and sufferings as much as possible to themselves, and complain in prayer only to God, who alone can aid them. By impatience, quarrels, and complaints the cross becomes only heavier and the evil worse. Finally, not only on their wedding day, but often through life, they should earnestly consider that they have not entered the married state that they may inordinately serve the pleasures of the body, but to have children who will one day inhabit heaven according to the will of God; as the angel said to Tobias: "For they who in such manner receive matrimony, as to shut out God from themselves and from their mind, and to give themselves to their lust as the horse and mule, which have not understanding, over them the devil hath power" (Tob. 6:17).
PRAYER Most merciful Jesus! who didst work Thy first miracle at the wedding in Cana by changing water into wine, thereby revealing Thy divine power and majesty, and honoring matrimony: grant we beseech Thee, that Thy faithful may ever keep sacred and inviolate the holy sacrament of Matrimony, and that they may so live in it truthfully, in the fear of the Lord, that they may not put an obstacle in the way of obtaining heaven for themselves, and their children.
 "He that hath the Son hath life.  He that hath not the Son, hath not life" (1 Jn. 5, 12). 
The grace which sanctifies our souls is, in its essence, identically the same as that which adorns the sacred soul of Jesus (St. Thomas, IIIa, q.8, a.5).  Of course, they differ immensely in measure and perfection, but the nature of the grace is the very same.  Hence grace in us has the same sanctifying power, the same tendencies as it has in the soul of Jesus.  Thus it can sanctify us, making us live in union with God and for His glory.  By giving us grace, Jesus has truly communicated His life to us; He has planted in us the seed of His sanctity, so that we can live a life similar to His own. 
Fr. Gabriel of St. Mary Magdalen, O.C.D., Divine Intimacy
God wills only our good; God loves us more than anybody else can or does love us. His will is that no one should lose his soul, that everyone should save and sanctify his soul: "Not willing that any should perish, but that all should return to penance." "This is the will of God, your sanctification." God has made the attainment of our happiness, His glory. Since He is by His nature infinite goodness, and since as St. Leo says goodness is diffusive of itself, God has a supreme desire to make us sharers of His goods and of His happiness. If then He sends us suffering in this life, it is for our own good: "All things work together unto good." Even chastisements come to us, not to crush us, but to make us mend our ways and save our souls: "Let us believe that these scourges of the Lord have happened for our amendment and not for our destruction." 
Saint Alphonsus de Ligouri, Uniformity with God's Will
THE FIRST MIRACLE OF JESUS

         

 

   

SECOND SUNDAY AFTER THE EPIPHANY
PRESENCE OF GOD ‑ O Jesus, transform my soul as You once transformed the water for the bride and bridegroom at Cana.
MEDITATION:
    I. Now that the cycle of Jesus' childhood has ended, the liturgy begins to speak of His public life. During the days following the Epiphany, it recalled Our Lord's baptism in the Jordan, the event which marked the beginning of His apostolate. Today it tells us about His first miracle, destined, like the Epiphany and His baptism, to manifest to the world His glory as the Son of God.
 "And the third day, there was a marriage in Cana of Galilee; and the Mother of Jesus was there. And Jesus also was invited . . . to the marriage" (Gosp: Jn 2, 1‑11).  For the first time, we see the Blessed Virgin in her mater­nal function as mediatrix of all graces. The Cana miracle, Jesus' first, was worked precisely because of her intercession which was so powerful that it made Jesus anticipate His hour. "My hour is not yet come," the Savior had answered His Mother, and Mary was neither dismayed by this apparent refusal nor did she insist on her request. Secure in the knowledge of her Son and full of loving confidence in Him, she says to the servants, "Whatsoever He shall say to you, do ye." Her humility, consideration for others, faith, and trustful abandonment with Jesus, and to show us the greatness of her power over His divine heart, He grants her wish; the miracle takes place.
    Mary's faith is admirable; and also worthy of admiration is the faith and prompt obedience of the servants who, following Mary's advice, immediately carry out the orders of Jesus; they fill the water pots with water and then pour from them. Not a moment of doubt, not a protest‑ they simply obey. May we not learn from them how to believe, how to obey? Shall we not have recourse to Mary's powerful intercession?
    2. "The water was made wine." A miracle much more wonderful than the one which Jesus performed at Cana is repeated daily on our altars; a little bread and wine are changed into the Body and Blood of Christ, and given to us as the Food of our souls. The Communion antiphon of today's Mass repeats the passage in the Gospel which speaks of the water made wine. Yes, for us preeminently, Jesus has "kept the good wine until now." It is the precious wine of the Holy Eucharist, inebriating our souls with His Body and Blood.
    There is another wonderful transformation which Jesus accomplishes in our souls by means of grace; the water of our poor human nature becomes a sharer in God's divine nature; it is transformed into the sacred wine of the life of Christ Himself. Man becomes a member of Christ, the adopted child of God, the temple of the Holy Spirit. Today our Lady tells us how we can and should foster this precious transformation; she says to us as she once did to the servants at the Cana feast, "Whatsoever He shall say to you, do ye." In these words, Mary invites us to that complete transformation in Christ which is effected by the generous practice of all that He teaches and commands. Let us, then, with humble, docile hearts, with lively faith and perfect abandonment, entrust ourselves to Jesus through Mary's hands.
COLLOQUY:
    How encouraging it is, O Lord, for me to find Your sweet Mother beside You today! Everything becomes simple and easy near Mary, beneath her maternal eye, under the protection of her powerful intercession. How good You were, O Jesus, to give us Your dear Mother to be the Mother of our spiritual life! I will follow Mary's precious advice and do everything You tell me, everything You wish me to do.
    I want to imitate the blind, prompt obedience of the servants at the wedding feast: to obey You as they did, always and in everything, Your instructions, counsels, and precepts‑ to obey You likewise in the person of my superiors, even when I do not see the reason for their orders and arrangements, even when they expect difficult things of me or something which seems to me absurd. Furthermore, I want to imitate Your Mother's complete abandonment when, in her great thoughtfulness, she confided to You her wish to help the bride and bridegroom in their difficulty. Your apparent refusal did not trouble her; she did not persist in her request, but she was sure, absolutely sure, that Your infinitely good and tender heart would provide, and provide abundantly.
    O Lord, with a like confidence and trust, I lay my needs before You today. Do You see them? My soul is like the water pots at the feast: full of water, the cold, insipid water of my frailty and weakness, which I never seem to overcome completely. I can say with the Psalmist: "The waters have come even unto my soul" (Ps 60, 1), and they submerge me and I am as one drowned in incompetence and weakness. O Lord, I believe that, if You will, You can change all this water into the precious wine of Your love, Your grace, and Your life. You are so powerful, so merciful, that my wretchedness, great as it is, does not astonish You, because in comparison with You, who are infinite, it is always very small. Just as in the Mass the few drops of water which are poured into the chalice are changed with the wine into Your Blood, O Lord, take my wretchedness, plunge it into Your heart, make it disappear in You.
The Church of Ss. Vincent & Anastasius:
First, "put off the light" and, "then commit crimes."
The first church and monastery dedicated to Ss. Vincent and
Anastasius

was built by Pope Honorius I in 626 and given to the Benedictines.

 

The present church facing the

Trevia

fountain was completed in 1650 by architect Martino

Longhi

the Younger and located in close proximity to the Quirinal Palace, for which it served as parish church. It is notable as the place where the

precordia

and embalmed hearts of 25 popes from

Sixtus

V to Leo XIII are preserved.
Originally Roman Catholic,

since 2002 the church has been used by the Saints Cyril and Methodius Bulgarian Orthodox parish in Rome.

The façade features 18 columns so that it earns the nickname of Reed Bed. At the corner between

Via

del

Lavatore

and the fountain's square there is an 18th century icon of the Virgin Mary. Below, there is a street lamp.

Often the icons of Mary were placed above street lamps to deter thieves or wrongdoers who would first put off the light, and then commit crimes.

True Charity is Always Allied with Truth

When the apostate Marcion met St. Polycarp at Rome, he asked the aged Saint if he knew him.  "Yes," St. Polycarp answered, "I know you for the firstborn of Satan."  These were the words of a Saint most loving and most charitable, and specially noted for his compassion to sinners.  He had drunk deep of the spirit of St. John, that beloved master whose words were ever in his mouth.  "Who dissolveth Jesus is not of God" (1 John 4:3).  He hated heresy because he loved God and man so much. 

Rev. Henry Bowden

The decadence which exists in the world is without any doubt the consequence of the lack of the spirit of prayer.  Foreseeing this disorientation, the Blessed Virgin recommended recitation of the Rosary with such insistence, and since the Rosary is, after the Eucharistic liturgy, the prayer most apt for preserving faith in souls, the devil has unchained his struggle against it… The Rosary is the most powerful weapon for defending ourselves on the field of battle.  Sr. Lucy of Fatima on the Rosary

He who does not contemplate My littleness upon earth will not behold My greatness in heaven. 

Our Lord to St. Angela of Foligno

For the doctrine of the faith which God has revealed is put forward not as some philosophical discovery capable of being perfected by human intelligence, but as a divine deposit committed to the spouse of Christ to be faithfully protected and infallibly promulgated.  Hence, too, that meaning of the sacred dogmas is ever to be maintained which has once been declared by holy mother church, and there must never be any abandonment of this sense under the pretext or in the name of a more profound understanding.  For the holy Spirit was promised to the successors of Peter not so that they might, by his revelation, make known some new doctrine, but that, by his assistance, they might religiously guard and faithfully expound the revelation or deposit of faith transmitted by the apostles. 

Vatican Council I

Hence the Fathers of the Church never hesitated to pronounce all those forever lost who die out of the Roman Catholic Church: "He who has not the Church for his mother," says St. Cyprian, "cannot have God for his Father;" and with him the Fathers in general say that, "as all who were not in the ark of Noe perished in the waters of the Deluge, so shall all perish who are out of the true Church." St. Augustine and the other bishops of Africa, at the Council of Zirta, A. D. 410, say: "Whosoever is separated from the Catholic Church, however commendable in his own opinion his life may be, he shall, for the very reason that he is separated from the union of Christ, not see life, but the wrath of God abideth on him." Therefore, says St. Augustine, "a Christian ought to fear nothing so much as to be separated from the body of Christ (the Church). For, if he be separated from the body of Christ, he is not a member of Christ; if not a member of Christ, he is not quickened by his Spirit." (Tract. xxvii. in Joan., n. 6, col. 1992, tom. iii.)

Rev. Michael Müller, C.SS.R, The Catholic Dogma

 

"The union of your will with the divine will is more pleasing to God than fasting and other mortifications of the flesh." 

St. Clement Mary Hofbauer

Where is the New Theology leading us to? It is taking us in a straight line right back to modernism by way of whims, errors and heresy. 

Fr. Reginald Garrigou-Lagrange, O.P

"Taking this excellent cup [….] rendering thanks also unto thee…"

You cannot be silent when stung by pain?  I would not have you silent!  I wish you to give thanks. It is this which will repel the devil and bring you help from God. 

St. John Chrysostom

The love of God be your motivation, the will of God your guiding principle, the glory of God your goal. 

St. Clement Mary Hofbauer
It is "Unthinkable" to Question Vatican II only for those who do not

Think
Those who deny Jesus Christ are not the "elder brothers" of those who worship Jesus Christ
JEWS-CATHOLICS:

CARD. KOCH (HOLY SEE), "UNTHINKABLE" TO QUESTION THE COUNCIL
"Absolutely not": the Catholic Church cannot change her position on the Second Vatican Council and the Nostra Aetate Declaration "because she cannot question the Council. That is unthinkable. And the Holy Father cannot deny his Magisterium." Card. Kurt Koch, President of the Vatican Commission for Religious Relations with the Jews, commented in an interview with SIR on the "concerns" raised by the process of dialogue between the Holy See and the Priestly Society of St. Pius X (Lefebvrians). "The Jews - the cardinal said - are our elder brothers: particularly in Benedict XVI's vision of the unity of the two Testaments, we are inextricably linked with the Jews. This point is clear even in the light of the Council Declaration 'Nostra Aetate'. There is no doubt in the Catholic Church that this Declaration is still valid today. It is rejected only by a small group, the Lefebvrians, who are opposed to ecumenical dialogue, relations with the Jews and religious freedom. The latter are actually key points in the Magisterium of the Holy Father, and if a group does not accept the Council or the Magisterium, it should ask itself whether it is Catholic. This is the fundamental question". The cardinal then recalled what Fr. Lombardi said about bishop Fellay's statements: "anti-Semitism in all its forms is a non-Christian act and the Catholic Church must fight this phenomenon with all her strength."
N.B.:  The "Magisterium," that is, the attribute of the Church founded by Jesus Christ to teach without the possibility of error, was not engaged during Vatican II.  The "magisterium of the Holy Father," to which Cardinal Koch is referring, is the teaching authority of the Pope grounded upon his grace of state.  This teaching authority is most worthy of respect but by no means is it infallible and when it in any way contradicts the infallible dogmas of the Catholic faith or promotes any novelty, we must obey God rather than any man.  
The resolute soul fights more courageously.  She knows that, come what may, she will never turn back.  She is like a soldier in battle who knows that he may expect no mercy if he is conquered and that if he does not die in battle, he will surely die if captured.  It seems to me certain that he will accordingly fight much more obstinately with the intention of selling his life dearly, as they say, and will have less fear of blows, for he will always be thinking of what victory will mean to him and that only by winning can he save his life. 
St. Teresa of Jesus, Way of Perfection
Mother Teresa, A Saint?
Yet documents obtained by SF Weekly suggest that Mother Teresa knew one of her favorite priests was removed from ministry for sexually abusing a Bay Area boy in 1993, and that she nevertheless urged his bosses to return him to work as soon as possible. The priest resumed active ministry, as well as his predatory habits. Eight additional complaints were lodged against him in the coming years by various families, leading to his eventual arrest on sex-abuse charges in 2005.
The priest was Donald McGuire, a former Jesuit who has been convicted of molesting boys in federal and state courts and is serving a 25-year federal prison sentence. McGuire, now 81 years old, taught at the University of San Francisco in the late 1970s, and held frequent spiritual retreats for families in San Francisco and Walnut Creek throughout the 1980s and 1990s. He also ministered extensively to the Missionaries of Charity during that time.
Peter Jamison, Tainted Saint: Mother Teresa Defended Pedophile Priest, 1-11-12
As the clean and purified spirit can find rest only in God, having been created for this end, so there is no place save Hell for the soul in sin, for whose end Hell was ordained by God.  When the soul is in mortal sin as it leaves the body, then in the instant in which spirit and body are separated, the soul goes to the place ordained for it, guided by nothing save the nature of its sin.  And if at that moment the soul were bound by no ordinance proceeding from God's justice, it would go to a yet greater Hell than that in which it abides, for it would be outside His ordinance, in which divine mercy so disposes that God gives the soul less pain than it deserves.  The soul, finding no other place at hand nor any holding less evil for it, casts itself by God's ordinance into Hell as into its proper place. [.....]  After death free will can never return, for the will is fixed as it was at the moment of death.  Because the souls in Hell were found at the moment of death to have in them the will to sin, they bear the guilt throughout eternity, suffering not indeed the pains they deserve but such pains as they endure, and these without end. [.....] Oh, how dangerous is sin committed in malice!  Rarely does a man repent of it, and without repentance he will bear its guilt for as long as he perseveres - that is, for as long as he wills a sin committed or wills to sin again.
St. Catherine of Genoa, On Purgation and Purgatory, revealed to her by God
His "Bad Dream", Our Nightmare
I see the spirit and principles of the Revolution working their way into Christian clergy and people, just as the principles entered medieval society and produced the pseudo-Reformation.  Many among the clergy have yet to see the errors of the Revolution and are still not resisting it.  Others among the clergy love the Revolution as an idealistic cause, as it were, propagating it and collaborating with it.  They persecute the Revolution's adversaries, calumniating and impeding their apostolate.  Most pastors say nothing.  Others espouse the errors and spirit of the Revolution and support it either in public or in secret, like the pastors in the days of Jansenism… We must take note of the deadly battle being waged against the Church in every field, identify the enemy, decipher his strategy and battle tactics and observe his logic, psychology and dynamism, in order to be able to interpret every stage of this war correctly and organize a properly directed counter-offensive.  For six centuries our implacable enemy... has been waging war to the death, slowly and systematically overturning and destroying nearly the whole Catholic order, actually the City of God,..  in order to construct the city of man in its place, with a whole new order of human life, a society and humanity without God, without the Church, without Revelation, based on sensuality, greed, and pride… Yet many Catholic leaders dismiss what I am saying as a bad dream.
Archbishop Gerald de Proenca Sigaud, Bishop of Jacarezinho in Brazil, Excerpt from his letter expressing his concerns to the Preparatory Commission for Vatican II, August 22, 1959.  The orthodox preparatory work was thrown out at the Council onset.
Fight, therefore, with great determination. Do not let the weakness of your nature be an excuse. If your strength fails you, ask more from God. He will not refuse your request. Consider this ------ if the fury of your enemies is great, and their numbers overwhelming, the love which God holds for you is infinitely greater. The Angel who protects you and the Saints who intercede for you are more numerous… All He asks of you is that you defend yourself courageously, and that, despite any wounds you may receive, you never lay down your arms or leave the battleground.
You must not shirk your duty. This war is unavoidable, and you must either fight or die. The obstinacy of your enemies is so fierce that peace and arbitration with them is utterly impossible.
Dom Lorenzo Scupoli, The Spiritual Combat
How can one be free who is separated from the Most High?  What harder or more miserable captivity is there than for the soul to have escaped from the hand of its Creator?  Happy are they who find themselves laden with the strong fetters and chains of the gifts of God's mercy, so that they are unable to gain the power to set themselves free... O free will, thou art the slave of thine own freedom, unless thou be pierced through with fear and love for Him who created thee! 
St. Teresa of Jesus, Conceptions of the Love of God, Exclamations of the Soul to God
"Through the deceit of evil men….. (who are) most certainly going to perish <![if !vml]>
<![endif]>forever…"
Now we come to another very fertile cause of the evils by which, we are sorry to see, the contemporary Church being afflicted. This is indifferentism, or that wicked opinion which has grown up on all sides through the deceit of evil men. According to this opinion, the eternal salvation of the soul can be attained by any kind of profession of faith, as long as a man's morals are in line with the standard of justice and honesty. You must drive out from the people entrusted to your care this most deplorable error on a matter so obviously important and so completely clear. For, since the Apostle has warned that there is one God, one faith, one baptism, those who pretend that the way to [eternal] beatitude starts from any religion at all should be afraid and should seriously think over the fact that, according to the testimony of the Savior Himself, they are against Christ because they are not for Christ; and that they are miserably scattering because they are not gathering with Him; and that consequently, they are most certainly going to perish forever, unless they hold the Catholic faith and keep it whole and inviolate.
Pope Gregory XVI, Mirari Vos
Catholic Dogma: Only the sacrament of Baptism received by those who hold the true faith can make men "children of God" and members of His Church!
In this crowd, in this range of religious, there is only one certainty we have for all: we are all children of God. I hope you will spread my prayer request for this month: That sincere dialogue among men and women of different faiths may produce the fruits of peace and justice. I have confidence in your prayers.
Pope Francis the Indifferent, Prayer intention for January 2016
"Up and Onwards with a precious friendship"
A shared commemoration of Nostra Aetate's 55th Anniversary
Vatican Insider | Lisa Palmieri-Billig* | 28 October 2020
Leaders and members of the Catholic Church and world Jewry, in a shared spirit of friendship and esteem, celebrated the 55th anniversary on October 28 of the Church's groundbreaking (in the contemporary idiom, we might call it "game-changing") Vatican II document, Nostra Aetate with formal letters and statements. Cardinal Kurt Koch, president of the Vatican's Commission for Religious Relations with Jews and Rabbi Noam Marans, Chair of the International Committee for Interreligious Consultations (IJCIC) exchanged messages and issued a joint press release giving recognition to the significant achievements of an ongoing reconciliation process that is helping to heal a two millennium rift during which the «teaching of contempt» by many Christian clergy on all levels planted the seeds of hatred that nourished repeated persecutions, pogroms, and helped create a climate that led to the unfathomable crimes of the Shoah.
Nostra Aetate as a whole, redefined the Catholic Church's relations with world religions. Its most portent section, paragraph 4, is dedicated to relations with Jews. Cardinal Koch refers to this as the "Magna Carta" of Catholic-Jewish relations. He points out a fact that still encounters disbelief in many parishes despite the admirable dedication of preachers and teachers, namely that «Christianity has its roots in Judaism; the latter constitutes the nucleus of its identity, Jesus is and remains a son of the people of Israel». He goes on to say that Jesus «is shaped by that tradition and, for this reason, can only be truly understood in the perspective of this cultural and religious framework». [….]
Cardinal Koch  recalls that IJCIC (which is considered the most authoritative formal voice of world Jewry through its composition of delegates from 11 of the major world Jewish organizations representing all branches of Judaism such as ADL – Anti-Defamation League, AJC - American Jewish Committee, B'nai B'rith, Rabbinical Council of America, WJC - World Jewish Congress, etc.) has «since its foundation in 1970 been the official partner of the Holy See's Commission for Religious Relations with Jews, promoting and fostering Jewish-Catholic dialogue on the worldwide level». The two organisms constitute the International Catholic-Jewish Liaison Committee (ILC) which generally holds meetings in different venues of the world every two years. This year the ILC had been scheduled to meet these days in Sao Paolo, Brazil, but obviously had to be canceled because of the pandemic. Koch reflects that: «Even if we are not able to meet personally, our contact remains steadfast, attesting to the fact that our friendship is stable and strong. Let us give thanks to God the Eternal and Almighty for these bonds of friendship and for all that has been achieved in the last decades of Jewish-Catholic dialogue».
Rabbi Marans, speaking for IJCIC in the organization's message to Cardinal Koch, points out Nostra Aetate's recommendation that: «Since the spiritual patrimony common to Christians and Jews is thus so great, this sacred synod wants to foster and recommend that mutual understanding and respect which is the fruit, above all, of biblical and theological studies as well as of fraternal dialogues». He notes that the message «has been dramatically amplified by papal visits to synagogues, to the horrific yet sacred sites of the Holocaust, and to the State of Israel following the establishment of Vatican-Israel diplomatic relations in 1993» and also «the Church's teachings and initiatives since 1965 that expanded upon Nostra Aetate (no. 4)». [….]
«Our destinies are inextricably linked», Marans continues, «as we battle a pandemic that does not distinguish between its victims, these values draw us closer as guideposts for our religious lives».
«At a time when anti-Semitism is on the rise and the physical threat to Jewish communities and individuals is very real, we are grateful for the steadfastness of Pope Francis, who has forcefully and repeatedly spoken out against this scourge. Early in his pontificate, when Pope Francis met with IJCIC, he reminded the world of Nostra Aetate (no.4)'s firm condemnation of "hatred, persecution and all forms of anti-Semitism". He added "Due to our common roots, a Christian cannot be anti-Semitic!"».
Indeed, Francis has built solidly on a path embarked on with firm commitment by all popes since the determined step taken by the enlightened and humane pope, John XXIII, when he called for a Vatican Council that would include «a document on the Jews». Perhaps the greatest inroads were built later by St. John Paul II through his widely acclaimed gestures and words with breakthroughs, among others, such as an unprecedented visit to Rome's Grand Synagogue where he referred to Jews as «our elder brothers»; the great international interreligious prayer at Assisi that same year of 1986; his moving visit on March 26,2000 to Jerusalem and the Kotel where he slipped note into a crack of the Western Wall stating, «God of our fathers, you chose Abraham and his descendants to bring your Name to the Nations: we are deeply saddened by the behavior of those who in the course of history have caused these children of yours to suffer, and asking your forgiveness we wish to commit ourselves to genuine brotherhood with the people of the Covenant. Amen».
This prayer was the apex of a lifetime commitment against anti-Semitism by Pope Wojtyla. Already in 1991 he declared, during a visit to the Hungarian Jewish Community, that Anti-Semitism is a «sin to God and man». Pope Francis has fully and totally embraced this same commitment.
Given the global surge of anti-Semitism in these troubled times when health and economic crises often reinforced by perverse ideologies seek a scapegoat that historically has nearly always been the Jews, Catholic-Jewish solidarity becomes a foremost necessity in stemming this frighteningly destructive tide.
Jews are known to consider the transmission of memory as a fundamental value, a tradition dating back to pre-biblical times with the oral recounting of the stories and ethical teachings that have become the everlasting heritage of both Judaism and Christianity, and continue to be passed down from generation to generation. Consequently the repeated instruction to remember the past is part and parcel of the Jewish DNA. […..]
* Lisa Palmieri-Billig is Representative in Italy and Liaison to the Holy See of AJC – American Jewish Committee
COMMENT: The entire Vatican II ecumenical dialogue process with Jewry is based upon two erroneous presuppositions. The first is that Jews today believe and practice the religion of Abraham and Moses. They do not. And everyone knows it yet the Modernists in Rome pretend otherwise. The Jewish religion is governed by the traditions codified in the Talmud and not the Old Testament scripture. There is no "spiritual patrimony common to Christians and Jews" and it is utterly false and deceptive to claim that, "Christianity has its roots in Judaism; (and Judaism) constitutes the nucleus of (Christian) identity." The reason that the Catholic Modernists and Jews "share a spirit of friendship and esteem", even camaraderie, is because the "common patrimony" they both share is a mutual rejection of Jesus Christ. This friendship is evidence of their apostasy. The second erroneous presupposition is that the Jews, because they are Jews, have their own operative covenant with God whereby they obtain salvation. Again, they do not. God is not impressed by "Jewish DNA". As Jesus Christ said, "And think not to say within yourselves, 'We have Abraham for our father'. For I tell you that God is able of these stones to raise up children to Abraham" (Matthew 3:9).
St. Paul said of the Jews of his day that they are they, "Who both killed the Lord Jesus, and the prophets, and have persecuted us, and please not God, and are adversaries to all men" (1Thess 2:15). The relationship between those who "killed the prophets" and those who "killed the Lord Jesus" is not a literal but a spiritual one. The analogous imputation is clear. There exists today and historically a spiritual relationship between the Jews who literally "killed the Lord Jesus" and their descendants who follow them in their rejection of Jesus as the true and only Messias and persecute Him in His Church, the Mystical Body of Christ.
Modernists Rome denies that Jews must accept Jesus Christ and be members of His Church to obtain salvation. They deny what St. Peter, explaining the miraculous cure of a cripple, affirmed to the Jewish high priest in the Temple that, "by the name of our Lord Jesus Christ of Nazareth, whom you crucified, whom God hath raised from the dead, even by him this man standeth here before you whole. This is the stone which was rejected by you the builders, which is become the head of the corner. Neither is there salvation in any other. For there is no other name under heaven given to men, whereby we must be saved" (Acts 4:10-12). Or as St. John simply said, "He that hath the Son, hath life. He that hath not the Son, hath not life" (1 John 5:12). The Modernists believe the absurd Jewish racial theory that Jews, because of "Jewish DNA", irrespective of what they believe or of what they do, are still in a salvific relationship with God without Jesus Christ. The attribution of historical "persecution" of Jews is likewise adapted to the Jewish racial theory and thus historical opposition to Jews is always seen as being motivated by racial hatred and not what in fact Jews have historically done. Catholics, according to their estimation in a clear example of Jewish racial projection, are therefore racists guilty for "a two millennium rift during which the 'teaching of contempt' by many Christian clergy on all levels planted the seeds of hatred that nourished repeated persecutions, pogroms, and helped create a climate that led to the unfathomable crimes of the Shoah."
Modern Jewish messianic theology holds that the Jews as a people constitute a collective Messias, the Holocaust is their passion, and the establishment of the State of Israel their resurrection. They believe in fact that the collective Jewish Messias will one day rule the world from Jerusalem. The Jews have followed many false Messiasse since their rejection of Jesus Christ and every one of these has invariably led to ruin. This false Messias will be no different and perhaps, much worse.
Anti-Semitism is the hatred of Jews because of their race. This is a sin. There is no greater manifestation of anti-Semitism, and thus no greater sin, than refusing to tell a Jew, because and only because he is a Jew, that that there is no hope of salvation outside of Jesus Christ and His Church. This racial theory of salvation is a door that will necessarily lead to abject ruin.
I consider it as being, without possible comparison, the best book ever written on St. Thomas… Everybody will no doubt admit that it is a "clever" book, but the few readers who have spent twenty or thirty years in studying St. Thomas Aquinas, and how, perhaps, have themselves published two or three volumes on the subject, cannot fail to perceive that the so-called "wit" of Chesterton has put their scholarship to shame… He has said all that which they were more or less clumsily attempting to express in academic formulas. 
Etienne Gilson, comment on G. K Chesterton's book, St. Thomas Aquinas
The Most Holy Virgin in these last times in which we live has given a new efficacy to the recitation of the Rosary, to such an extent that there is no problem, no matter how difficult it is, whether temporal, or above all, spiritual, in the personal life of each one of us, of our families, of the families of the world or of religious communities, or even of the life of peoples and nations that cannot be solved by the Rosary. There is no problem, I tell you, no matter how difficult it is, that we cannot resolve by the prayer of the Rosary! With the Holy Rosary we will save ourselves. We will sanctify ourselves. We will console our Lord and obtain the salvation of many souls.
Sr. Lucy of Fatima to Fr. Fuentes
The decadence which exists in the world is without any doubt the consequence of the lack of the spirit of prayer. Foreseeing this disorientation, the Blessed Virgin recommended recitation of the Rosary with such insistence, and since the Rosary is, after the Eucharistic liturgy, the prayer most apt for preserving faith in souls, the devil has unchained his struggle against it . . . The Rosary is the most powerful weapon for defending ourselves on the field of battle.
Sr. Lucy of Fatima to Dom Umberto Pasqual
"I have always something to repent for after having talked, but have never been sorry for having been silent."
St. Arsenius, a Desert Father, d. 445 at 95 years of age
Where is the United States headed? An immoral people cannot be free. Therefore, the deep state promotes immorality because they do not want a free people!
"The domestic spying, impeachment, and election irregularities of the Trump presidency matter because of what they tell us about the managerial system. All the public talk of democracy is for show; the whole point of the bureaucracy and the party system is to prevent any popular, democratic movement that would threaten the ruling class' privileges. As President Trump put it, 'They don't hate you because they hate me. They hate me because they hate you'."
Christopher Roach, Political Commentary
Remember in your charity the following pray requests:        
Remember the welfare of our expectant mothers: Erika Zepeda and Andrea Ebert,
Celine Pilegaard, the seven year old daughter of Cynthia Pilegaard, for her recovery from burn injuries,
Rafaela de Saravia, for her health and welfare,
Mary Mufide,  requests our prayers for her family,
Rosemary Bradley, who is in failing health, for her welfare,
Abbe Damien Dutertre, traditional Catholic priest arrested by Montreal police while offering Mass,
Francis (Frank) X.  McLaughlin, for the recovery of his health from a serious work injury,
Nicholas Pell, for his health and spiritual welfare is the petition of Camilla Meizer,
Mary Kaye Petr, her health and welfare is petitioned by Camilla Meizer,
The welfare of Excellency Archbishop Carlo Maria Viganò,
The welfare of Rev. Fr. Martin Skierka, who produces the traditional Ordo in the U.S.,
For the health and welfare of Katie Wess, John Gentry, Vincent Bands, Todd Chairs, Susan Healy and James O'Gentry is the petition of Camilia,
Marieann Reuter, recovery of her health, Kathy Kepner, for her health, Shane Cox, for his health, requests of Philip Thees,
Thomas Thees, recently hospitalized,
Thomas A. Nelson, long time faithful traditional Catholic the founder and former owner of TAN Books & Publishing, suffered a recent stroke,
The Joseph Cox Family, their spiritual welfare,
The Thomas Dube Family, for their conversion and spiritual welfare,
Luis Rafael Zelaya, the brother of Claudia Drew, who is seriously ill,       
For the health of Kim Cochran, the daughter-in-law of Joseph and Brenda Cochran, the wife of their son Joshua,
Louie Verrecchio, Catholic apologist, who has a health problem,
John Minidis, Jr. family, for help in their spiritual trial,
 John and Joann DeMarco, for their health and spiritual welfare,
Regina (Manidis) Miller, her spiritual welfare and health,   
Melissa Elena Levitt, her health and conversion, and welfare of her children,
For the grace of a holy death, Nancy Marie Claycomb,
The health and spiritual welfare of Tom Grow, Amanda Gardner, and Alex Estrada,
Conversion of Annette Murowski, and her son Jimmy,
Brent Keith from Indiana has petitioned our prayers for the Keith Family,
The welfare of the Schmedes Family, and the Mike and Mariana Donohue Family,
The spiritual welfare Robert Holmes Family,
For the spiritual and temporal welfare of Irwin Kwiat,
Fr. Waters asks our prayers for Elvira Donaghy, who is recovering from a stroke,
Kimberly Ann, the daughter of John and Joann DeMarco, for her health and spiritual welfare,
Mufide Rende, a traditional Catholic from India has asked our prayers for her welfare and he family members, living and deceased,
Mary and Bill Glatz, the welfare of their family,
Barbara Harmon, who is ill, and still cares for her ailing parents,
Jason Green, a father of ten children who has been seriously injured,
For the health and welfare of Robert Kolinsky and his family, and the Sorace family,
Fr. Waters asks our prayers for the health and spiritual welfare of Brian Abramowitz,
Janine Mullen, for her health and help for her family,
Thomas Schiltz family, in grateful appreciation for their contribution to the beauty of our chapel,
Carlo A. De Porto, who is in failing health,
Welfare of Bishop Richard Williamson, for strength and courage in the greater battles to come,
John Rhoad, for his health and spiritual welfare,
Angelina Montesano family & Helen Snyder, for their health and spiritual welfare,
Kathy Boyle, requests our prayers for her welfare,
Joyce Laughman and Robert Twist, for their conversions,
Michael J. Brigg & his family, who have helped with the needs of the Mission,
Nancy Deegan, her welfare and conversion to the Catholic Church,
Francis Paul Diaz, who was baptized at Ss. Peter & Paul, asks our prayers for his spiritual welfare,
The conversion of Rene McFarland, Scott Osborn, Lori Kerr, Cary Shipman and family, David Bash, Crystal and family, Larry Reinhart, and Costanzo Family, are the petitions of Gene Peters,
The Drews ask your intercession for the welfare of Brendan McGuire, a young father of three, who has been diagnosed with cancer,
For the conversion of Ben & Tina Boettcher family, Karin Fraessdorf, Eckhard Ebert, and Fahnauer family,
Fr. Waters requests our prayers for Br. Rene, SSPX who has been ill, and for Fr. Thomas Blute, 
For the health and welfare of Kathryn Lederhos, the aunt of David Drew,
Fr. Peterson asks our prayers for Charles Valenti, and his wife, Julia,
For the welfare of Fr. Paul DaDamio and Fr. William T. Welsh,
The Drew's ask our prayers for the welfare of Joe & Tracy Sentmanat family, Keith & Robert Drew, Christy Koziol & her children, Fred Nesbit and Michael Nesbit families, and Gene Peters Family, the John Manidis Family, the Sal Messinio Family, Michael Proctor Family,
Ryan Boyle grandmother, Jane Boyle, who is failing health,
Mel Gibson and his family, please remember in our prayers,
Rev. Timothy A. Hopkins, prayers for his mother, the Mission of St. Philomena in Miami, and the welfare of Fr Jean-Luc Lafitte,
Ebert's request our prayers for the Andreas & Jenna Ortner Family,
Joyce Paglia has asked prayers for George Richard Moore Sr. & his children, and her brother, George Panell,
For the welfare of Anthony & Joyce Paglia, who are responsible for the beautiful statuary in our chapel,
Philip Thees asks our prayers for his family, for McLaughlin Family, the welfare of Dan Polly Weand, the conversion of Sophia Herman, Tony Rosky, the welfare Nancy Erdeck, the wife of the late Deacon Erdeck, and the welfare of Frank D'Agustino who is ill, and his brother, Thomas Thees, John Calasanctis, Tony Rosky, Maryann Reuter, James Parvenski and  Kathleen Gorry.
Pray for the Repose of the Souls:
Mark McDonald, the father of Kyle, who died December 26,
Perla Otero, a cousin of Claudia Drew, died December 2020,
Mehmet Rende, died December 12, who was the father of Mary Mufide,
Joseph Gravish, died November 26, 100 year old WWII veteran and daily communicate,
Jerome McAdams, the father of Daniel, died November 30,
Rev. James O'Hara, died November 8, requested by Alex Estrada,
Elizabeth Batko, the sacristan at St. John the Baptist in Pottstown for over 40 years, died on First Saturday November 7 wearing the brown scapular,
Fr. Anthony Cekada, a traditional Catholic priest, died September 11,
William Cox, the father of Joseph Cox, who died September 3,
Hutton Gibson, died May 12,
Sr. Regina Cordis, Immaculate Heart of Mary religious for sixty-five years, died May 12,
Victoria Zelaya, the sister-in-law of Claudia Drew, died March 20,
Ricardo DeSilva, died November 16, our prayers requested by his brother, Henry DeSilva,
Roland H. Allard, a friend of the Drew's, died September 28,
Stephen Cagorski and  John Bogda, who both died wearing the brown scapular,
Cecilia LeBow, a most faithful Catholic,
Rose Cuono, died Oct 23,
Sandra Peters, the wife of Gene Peters, who died June 10 receiving the sacraments and wearing our Lady's scapular,
Rev. Francis Slupski, a priest who kept the Catholic faith and its immemorial traditions, died May 14,
Martha Mochan, the sister of Philip Thees, died April 8,
George Kirsch, our good friend and supporter of this Mission, died February 15,
For Fr. Paul J. Theisz, died October 17, is the petition of Fr. Waters,
Fr. Mecurio Fregapane, died Jan 12, was not a traditional priest but always charitable,
Fr. Casimir Peterson, a priest who often offered the Mass in our chapel and provided us with sound advice, died December 4,
Fr. Constantine Bellasarius, a faithful and always charitable Eastern Rite Catholic Melkite priest, who left the Roman rite, died November 27,
Christian Villegas, a motor vehicle accident, his brother, Michael, requests our prayers,
John Vennari, the former editor of Catholic Family News, and for his family's welfare,
Mary Butler, the aunt of Fr. Samuel Waters, died October 17,
Joseph DeMarco, the nephew of John DeMarco, died October 3,
John Fergale, died September 25 after receiving the traditional sacramental rites of the Church wearing the brown scapular,
John Gabor, the brother of Donna Marbach, died September 9,
Fr. Eugene Dougherty, a faithful priest, fittingly died on the Nativity of the BVM after receiving the traditional Catholic sacraments,
Phyllis Schlafly, died September 5,
Helen Mackewicz, died August 14,
Mark A. Wonderlin, who died August 2,
Fr. Carl Cebollero, a faithful priest to tradition who was a friend of Fr. Waters and Fr. DeMaio,
Jessica Cortes, a young mother of ten who died June 12,
Frances Toriello, a life-long Catholic faithful to tradition, died June3, the feast of the Sacred Heart, and her husband Dan, died in 1985, 
John McLaughlin, a friend of the Drew's, died May 22,
Angela Montesano, who died April 30, and her husband, Salvatore,  who died in July 3, 2013,
Charles Schultz, died April 5, left behind nine children and many grandchildren, all traditional Catholics,
Esperanza Lopez de Callejas, the aunt of Claudia Drew, died March 15,
Fr. Edgardo Suelo, a faithful priest defending our traditions who was working with Fr. Francois Chazal in the Philippines, died February 19,
Conde McGinley, a long time laborer for the traditional faith, died February 12, at 96 years,
The Drew family requests your prayers for Ida Fernandez and Rita Kelley, parishioners at St. Jude,
Fr. Stephen Somerville, a traditional priest who repented from his work with the Novus Ordo English translation, died December 12,
Fr. Arturo DeMaio, a priest that helped this Mission with the sacraments and his invaluable advice, died December 2,
J. Paul Carswell, died October 15, 2015,
Solange Hertz, a great defender of our Catholic faith, died October 3, the First Saturday of the month,
Paula Haigh, died October 21, a great defender of our Catholic faith in philosophy and natural science,
Gabriella Whalin, the mother of Gabriella Schiltz, who died August 25,
Mary Catherine Sick, 14 year old from a large traditional Catholic family, died August 25,
Fr. Paul Trinchard, a traditional Catholic priest, died August 25,
Stephen J. Melnick, Jr., died on August 21, a long-time faithful traditional Catholic husband and father, from Philadelphia,
Patricia Estrada, died July 29, her son Alex petitions our prayers for her soul,
Fr. Nicholas Gruner, a devoted priest & faithful defender of Blessed Virgin Mary and her Fatima message, died April 29,
Sarah E. Shindle, the grandmother of Richard Shindle, died April 26,
Madeline Vennari, the mother of John Vennari, died December 19,
Salvador Baca Callejas, the uncle of Claudia Drew, died December 13,
Robert Gomez, who died in a motor vehicle accident November 29,
Catherine Dunn, died September 15,
Anthony Fraser, the son of Hamish Fraser, died August 28,
Jeannette Rhoad, the grandmother of Devin Rhoad, who died August 24,
John Thees, the uncle of Philip Thees, died August 9,
Sarah Harkins, 32 year-old mother of four children, died July 28,
Msgr. Donald Adams, who offered the Indult Mass, died April 1996,
Anita Lopez, the aunt of Claudia Drew,
Fr. Kenneth Walker, a young traditional priest of the FSSP who was murdered in Phoenix June 11,
Fr. Waters petitions our prayers for Gilberte Violette, the mother of Fr. Violette, who died May 6,
Pete Hays petitions our prayers for his brothers, Michael, died May 9, and James, died October 20, his sister, Rebecca,  died March17, and his mother, Lorraine Hayes who died May 4,
Philip Marbach, the father of Paul Marbach who was the coordinator at St. Jude in Philadelphia, died April 21,
Richard Slaughtery, the elderly sacristan for the SSPX chapel in Kansas City, died April 13,
Bernedette Marie Evans nee Toriello, the daughter of Daniel Toriello , died March 31, a faithful Catholic who suffered many years with MS, 
Natalie Cagorski, died march 23,
Anita Lopez de Lacayo, the aunt of Claudia Drew, who died March 21,
Mario Palmaro, Catholic lawyer, bioethicist and professor, apologist, died March 9, welfare of his widow and children,
Daniel Boyle, the uncle of Ryan Boyle, died March 4,
Jeanne DeRuyscher, who died on January 25,
Arthur Harmon, died January 18,
Fr. Waters petitions our prayers for the soul of Jeanne DeRuyscher, who died January 17,
Joseph Proctor, died January 10,
Susan Scott, a devote traditional Catholic who made the vestments for our Infant of Prague statue, died January 8,
Brother Leonard Mary, M.I.C.M., (Fred Farrell), an early supporter and friend of Fr. Leonard Feeney, died November 23,
John Fergale, requests our prayers for his sister Connie, who died December 19,
Jim Capaldi, died December 15,
Brinton Creager, the son of Elizabeth Carpenter, died December 10, 
Christopher Lussos, age 27, the father of one child with an expecting wife, died November 15,
Jarett Ebeyer, 16 year old who died in his sleep, November 17, at the request of the Kolinsky's,
Catherine Nienaber, the mother of nine children, the youngest three years of age, killed in MVA after Mass, 10-29,
Nancy Aldera, the sister of Frances Toriello, died October 11, 2013 at 105 years of age,
Mary Rita Schiltz, the mother of Thomas Schiltz, who died August 27,
William H. (Teddy) Kennedy, Catholic author of Lucifer's Lodge, died August 14, age 49, cause of death unknown,
Alfred Mercier, the father of David Mercier, who died August 12,
The Robert Kolinsky asks our prayers for his friend, George Curilla, who died August 23,
John Cuono, who had attended Mass at our Mission in the past, died August 11,
Raymond Peterson, died July 28, and Paul Peterson, died February 19, the brothers of Fr. Casimir Peterson,
Margaret Brillhart, who died July 20,
Msgr. Joseph J. McDonnell, a priest from the diocese of Des Moines, who died June 8,
Patrick Henry Omlor, who wrote Questioning The Validity of the Masses using the New, All English Canon, and for a series of newsletters which were published as The Robber Church, died May 2, the feast of St Athanasius,  
Bishop Joseph McFadden, died unexpectedly May 2,
Timothy Foley, the brother-in-law of Michelle Marbach Folley, who died in April,
William Sanders, the uncle of Don Rhoad, who died April 2,
Gene Peters ask our prayers for the repose of the soul of Mark Polaschek, who died March 22,
Eduardo Gomez Lopez, the uncle of Claudia Drew, February 28,
Cecelia Thees, died February 24,
Elizabeth Marie Gerads, a nineteen year old, the oldest of twelve children, who died February 6, 
Michael Schwartz, the co-author with Fr. Enrique Rueda of "Gays, Aids, and You," died February 3,
Stanley W. Moore, passed away in December 16, and Gerard (Jerry) R. Pitman, who died January 19, who attended this Mission in the past, 
Louis Fragale, who died December 25,
Fr. Luigi Villa, Th.D. author of Vatican II About Face! detailing the heresies of Vatican II, died November 18 at the age of 95,
Rev. Michael Jarecki, a faithful traditional Catholic priest who died October 22,and Rev. Hector Bolduc, who died September 10,
Jennie Salaneck, died September 19 at 95 years of age, a devout and faithful Catholic all her life,
Dorothy Sabo, who died September 26,
Cynthia (Cindy) Montesano Reinhert, the mother of nine children, four who are still at home, died August 19,
Stanley Spahalski, who died October 20, and his wife, Regina Spahalski, who died June 24, and for the soul of Francis Lester, her son,
Julia Atkinson, who died April 30,
Antonio P. Garcia, who died January 6, 2012 and the welfare of his teenage children, Andriana and Quentin,
Helen Crane, the aunt of David Drew who died February 27,
Fr. Timothy A. Hopkins, of the National Shrine of St. Philomena, in Miami, November 2,
Frank Smith, who died February 7, and the welfare of his wife, Delores,
Eduardo Cepeda, who died January 26,
Larry Young, the 47 year old father of twelve who died December 10 and the welfare of his wife Katherine and their family,
Sister Mary Bernadette, M.I.C.M., a founding member of the Slaves of the Immaculate Heart of Mary, died December 16,
Joeseph Elias, who died on September 28,
William, the brother of Fr. Waters, who died September 7,
Donald Tonelli, died August 1,
Rev. Fr. Gregory Hesse, of Austria, a great defender of Catholic Truth, died January 25, 2006,
Emma Colasanti, who died May 29,
Mary Dullesse, who died April 12, a Catholic convert who died wearing our Lady's scapular,
Ruth Jantsch, the grandmother of Andre Ebert, who died April 7, Derrick and Denise Palengat, his godparents,
Philip D. Barr, died March 5, and the welfare of his family, 
Judith Irene Kenealy, the mother of Joyce Paglia, who died February 23, and her son, George Richard Moore, who died May 14, 
For Joe Sobran who died September 30,
Fr. Hector Bolduc, a great and faithful priest, died, September 10, 2012,
John Vennari asks our prayers for Dr. Raphael Waters who died August 26,
Stanley Bodalsky, the father of Mary Ann Boyle who died June 25,
Mary Isabel Kilfoyle Humphreys, a former York resident and friend of the Drew's, who died June 6,
Rev. John Campion, who offered the traditional Mass for us every first Friday until forbidden to do so by Bishop Dattilo, died May 1,
Joseph Montagne, who died May 5,
For Margaret Vagedes, the aunt of Charles Zepeda, who died January 6,
Fr. Michael Shear, a Byzantine rite Catholic priest, died August 17, 2006,
Fr. James Francis Wather, died November 7, 2006, author of The Great Sacrilege and Who Shall Ascend?, a great defender of dogma and liturgical purity,
Fr. Enrique Rueda, who died December 14, 2009, to whom our Mission is indebted,
Fr. Peterson asks to remember, Leonard Edward Peterson, his cousin, Wanda, Angelica Franquelli,  and the six priests ordained with him.
Philip Thees petitions our prayers for Beverly Romanick, Deacon Michael Erdeck, Henry J. Phillips, Grace Prestano, Connie DiMaggio, Elizabeth Thorhas, Elizabeth Thees, Theresa Feraker, Hellen Pestrock, and James & Rose Gomata, and Kathleen Heinbach,
Fr. Didier Bonneterre, the author of The Liturgical Movement, and Fr. John Peek, both were traditional priests,
Brother Francis, MICM, the superior of the Slaves of the Immaculate Heart of Mary in Richmond, NH, who died September 5,
Rodolfo Zelaya Montealegre, the father of Claudia Drew, who died May 24,
Rev. Francis Clifford, a devout and humble traditional priest, who died on March 7,
Benjamin Sorace, the uncle of Sonja Kolinsky.
THIS ARTICLE OFFERS INSIGHT INTO THE FUDAMENTAL CORRUPTION OF THE POPE FRANCIS' VATICAN
Pope Francis and Infallibility
Vatican Insider | Paolo Scarafoni and Filomena Rizzo | 11 November 2020
<![if !vml]>
<![endif]>The infallibility of the Pope was proclaimed as a dogma 150 years ago in Vatican Council I. We know well problems and difficulties that it has generated within the Church and the Christian world and the political crises in relations with States, threatened in sovereignty; but little thought has been given, even in theology, to the innovative scope.
Beyond that historical moment, from an anthropological point of view, the real novelty of this dogma was universality. The real awareness of being able to challenge the totality of humanity today is called "globalization". Something unthinkable until then, that the Catholic Church first had the courage to propose around the figure of the Pope. We are faced with a prophecy of what will be an irreversible journey of humanity: a global world where everything is connected. The great powers of the world will try to imitate this path, in the political, military, economic, financial, cultural field, also living the same limits and the same difficulties experienced in the Church.
At that time the two great limits of the interpretation of infallibility and universality were: the claim of the dominion of all minds with the submission of all men; and the attainment of the univocity of the expressions of faith. Universality as uniformity, demanding the renunciation of freedom and cultural diversity. The Pope was seen as an absolute monarch.
The other powers of the world have moved and still move along the same line: to achieve universal domination and to standardize the life and mentality of all men, making us believe that universality is not possible without imposing these two limits. Such premises have been made to pass as the only condition for world development. Today, we all experience it in the digital world, which asks us to abdicate our privacy, to allow ourselves to be tracked everywhere, and to be influenced in the choices of almost all aspects of our lives.
A second providential moment of experience of universality was the Second Vatican Council, which perhaps could never have been realized without the beautiful awareness of John XXIII, who willingly called himself "the pope of all": "The whole world is my family. This sense of universal belonging must give tone and vivacity to my mind, to my heart, to my actions" (Il Giornale dell'Anima 29 November - 5 December 1959).
The presence in Rome of the bishops of all the peoples of the world, of the delegated observers of the Orthodox Churches and of the other Christian confessions, the guests of the secretariat of Christian unity, the contribution of the experts, especially the laity, the auditors and the parish priests, have illuminated even more the path of universality and consequently of infallibility. In that interweaving of relationships and knowledge it was immediately evident to everyone that infallibility and universality could not mean renunciation of freedom and elimination of diversity for uniformity. On the contrary, the Council was lived as collegiality, freedom, and appreciation of the many Christian traditions in the various cultures, also inevitably creating frictions and difficult moments. An experience of the Church that has radiated so many hopes to all humanity.
The Council in fact largely modified the guidelines of the previous papal magisterium. The events channeled the exercise of infallibility into collegiality. The Pope gave his support to the change, and his figure was further valued, not mortified, as many feared. Collegiality is not understood only as the feeling of living bishops, but also as a patrimony left by all those who preceded them.
The epochal change that we live today, accentuated by the pandemic, where everything is connected, refines even more like gold the service of infallibility as a journey in the truth: the infallibility of the people of God, the sensus fidei, shines out, to which recourse has already been made in the proclamation of the two Marian dogmas (Immaculate Conception and Assumption of Mary into Heaven). Pope Francis identifies in the sense of the faith of the people of God the element of balance and discernment between the controversies of pastors. He is insisting precisely on this point: it is time to learn to walk by referring to the people of God. It is a matter of teaching having listened and learned from the people that is the source, especially in difficulties: it is capable of "rising up" together also in faith. It is the path of synodality, which accompanies collegiality and the Petrine ministry. Many people find it impossible to take this route from a practical point of view and prefer paths already known.
It is the work of the Holy Spirit, but success is not taken for granted. History has already experienced it. Some prelates, from what can be seen in the media, try to bring the Church back to the post-Tridentine climate, creating tensions in view of the upcoming papal election. It was at the time of the Council of Trent that the succession to the papal throne was decided by casting suspicion on the candidate.
For the first time in a conclave (1549-1550) the charge of heresy was launched against the English cardinal Reginald Pole, which reflected the divisions in the Church in the face of Protestantism. He was a great defender of the papacy, moderate and mediator, and personally paid for the commitment to the unity of the Church in England. In his book De Summo Pontifice, written a few years before, he presented the role of the successor of Peter as an imitator of Christ, and formulated "infallibility" as a guarantee of freedom before the power of States. Probably with his election the face and history of the Church would have had a turning point.
Precisely on the infallibility maneuver those who oppose Pope Francis. But now it is no longer synonymous with power, but of service in love to all humanity for a truly universal Church of Christ.
* Fr. Paolo Scarafoni and Filomena Rizzo teach theology together in Italy and Africa, in Addis Ababa. They are authors of books and articles of theology.
COMMENT: What colossal tripe is this Vatican Insider (therefore, authorized by Pope Francis) publication offering an apologetic for the 'Great Reset', the new world order globalization, as a work of the Holy Spirit, while identifying its enemies as those who would endorse a return "to the post-Tridentine climate, creating tensions in view of the upcoming papal election" by accusations of "heresy" against the new pope.   
The authors are the kind of people that the Francis the Apostate surrounds himself with and therefore parrot his thinking. This article is grounded upon thoroughly non-Catholic presuppositions. It is the stuff from which fables lacking any foundation are constructed. The corrupted world has infected the Church with its habit of mistaking fantasy for imagination. While imagination is the disciplined power to innovative vision within the possibilities of the real, fantasy is mental sloth fermented in a soup of moral degradation to escape from any and every challenge, burden or suffering. It is a refusal to carry the cross.
The authors argue that the declaration of infallibility was a type of "prophecy" that, with "courage," proposed an "irreversible journey of humanity" toward a "global world where everything is connected."  "From an anthropological point of view, " (anthropology being comparative sociology from a historical perspective), all human endeavors became universal in scope directed by the "great powers of the world": Politics became oriented to a one world authority, military to a one world police state, finance to a one world bank, economics to a one world control of exchange, religion to a one world church, etc., etc. The Jewish Satanist, Karl Marx, would appreciate this argument.
They continue. Vatican II providentially "channeled the exercise of infallibility into collegiality" and universality brings any and every form aberro-catholicism under the tent, so no one should be worried about a one world abuse of authority or imposition of strict conformity.  John XXIII claimed to be "the pope of all": "The whole world is my family. This sense of universal belonging must give tone and vivacity to my mind, to my heart, to my actions." Therefore, the authors conclude, "it was immediately evident to everyone that infallibility and universality could not mean renunciation of freedom and elimination of diversity for uniformity." The new world order is certainly our friend!
         Without any sense of shame or danger these dreamers affirm that this new modernist gospel "is the work of the Holy Spirit, but success (for its implementation) is not taken for granted." After all, the new world order has already called for universal access to abortion and reduction of the world population to 500 million that would eliminate 5.5 billion people. This is a demonic program and to attribute this evil to the Holy Ghost is a sin that "shall not be forgiven... neither in this world, nor in the world to come" (Matt 12:32).
Setting aside for the moment "the upcoming papal election," an examination of the ideological presuppositions can be instructive. The pope is held as the rule of faith in that he personally discerns and exemplifies the sensus fidei by the direct guidance of the Holy Ghost through the process of collegial synodality. He discerns the shifting winds and infallibly guides the Church in a new direction and everyone is called upon to follow him wherever he goes.  Catholic faithful are those who follow the pope. Those Catholics who want to keep the faith and return to a "post-Tridentine" climate where dogma is taken as revealed truth do not possess the sensus fidei and are its enemies. Collegiality and synodality are really just for appearance sake. The pope ends up doing whatever he "discerns" as was evident in the previous carefully scripted synods of Pope Francis. 
The authors claim that the "innovative scope" of the dogma of papal infallibility, the "real novelty of this dogma was universality." The problem is that if anything has "universality," it cannot at the same time have the quality of "novelty."  A universal is a stable form in the mind of God "with whom there is no change, nor shadow of alteration" (James 1:17). A universal truth is always and everywhere for everyone without exception true. A dogma is a universal, therefore it is not a "novelty" nor is it proper to talk about its "innovative scope" because it is by definition already a truth revealed by God.  Only in a subjective sense can such attributes be considered. Such as, the authors of this article may have just discovered a universal truth but this discovery has no bearing on the truth itself.
Every dogma is an article of divine revelation that is formally and infallibly defined by the Magisterium of the Church and proposed to the faithful as a formal object of divine and Catholic faith. The Magisterium of the Church is the power conferred by Jesus Christ upon His Church to teach in the name of God without the possibility of error. The Magisterium is grounded upon two of the attributes of the Church: infallibility and authority (the third being indefectibility). These are properly attributes of God and God alone. They are attributes of the Church only because the Church is a divine institution. The Church is the Mystical Body of Jesus Christ composed of those who are baptized, profess the Catholic faith, and are subjects of the Roman pontiff. The pope is the necessary but insufficient instrumental cause of dogma because to him alone belongs the power to engage the Church's attribute of infallibility and to authoritatively impose on all the faithful the formal object of divine and Catholic faith. God is the formal and final cause of dogma.
The attributes of infallibility and authority that Jesus Christ endowed His Church have been known by every faithful Catholic since the time of the Apostles. Historically, divine revelation is only formally defined where there is a crisis of faith regarding a particular revealed truth. The truth is one while error is manifold. The truth of papal infallibility can be corrupted by either denying its existence (such as by, the rationalists, liberals, materialists, etc.) or by excess in claiming that the pope personally possesses the attributes of the Church making him personally infallible in all he says and does (such as by conservative Catholics today who make the pope their proximate rule of faith). The pope is only infallible accidentally. This latter error takes the attributes of God and attributes them to the pope essentially. This is idolatry. 
The very definitions of universality and dogma are corrupted. Dogma as the proximate rule of faith for every Catholic is replaced by the pope. From this idolatry, the faith itself becomes subject to the whims of the pope and whatever he does is claimed to be the work of the Holy Spirit and an expression of the sensus fidei. So what do the authors mean by "Some prelates, from what can be seen in the media, try to bring the Church back to the post-Tridentine climate, creating tensions in view of the upcoming papal election"?
Apparently, there is already a planned "upcoming papal election" when Francis perhaps resigns and there is concern that clerics who look to dogma as their proximate rule of faith will accuse the next pre-selected candidate of being a heretic. The "post-Tridentine" Catholics will claim that it is the dogma that is "infallible" and their objection will be, "Precisely on the infallibility maneuver those who oppose Pope Francis. But now (infallibility) is no longer synonymous with power, but of service in love to all humanity for a truly universal Church of Christ."
Infallibility is in fact "synonymous with power" because infallibility is an attribute of the All-powerful God. Those who are confused on this truth do not possess it. They do not possess the Catholic faith. The definition of heresy is the denial of a dogma. Neo-Modernists and Modernists deny dogma in its very essence. For them, heresy is the failure to follow current papal ideology. "But though we, or an angel from heaven, preach a gospel to you besides that which we have preached to you, let him be anathema. As we said before, so now I say again: If any one preach to you a gospel, besides that which you have received, let him be anathema" (Gal 1:8-9).
How Catholic Family News, formerly operated by the late Fr. Nicholas Gruner and edited by the late John Vennari, came under the control of the SSPX is not entirely clear. What is certain is that the publication, while praising its previous directors, has made the publication little more than a cheer leader for the Society while quietly dropping links to previous editorial writings of John Vennari. The two short excerpts reposted below have been removed from the archive.
Pope Francis' Vatican Sends "Blessing" to Publisher of Homosexual-Friendly Books for Children
Catholic Family News | John Vennari
         On August 28 Pope Francis reportedly sent an encouraging letter to lesbian founder of publishing house for children's books.
         Today's Il Giornale reports, "The Pope blesses gender ideology books. To the author he writes: "Go ahead."
         The report continues, "Pope Francis still amazes, writing a long letter to the author of the books that the mayor of Venice, Luigi Brugnaro, wanted to ban from its schools. After the Synod on the family that threatens to split the church, the Pope again lines up in defense of the same-sex couples."
         Francesca Pardi, founder with her partner Maria Silvia Fiengo of the publishing house for childrens' books, The Block Letters, is the author of books such as Little Egg, Little Story of a family: Why you have two mothers? and "What is the secret of Dad?
         Pardi received a positive letter from Francis' Vatican signed by Msgr. Peter Wells of the Vatican Secretary of State, who on behalf of the Pope, urged her "go ahead on her pathway."
         Pardi celebrates her response from Pope Francis on her Facebook page, where she displays a photo of the Vatican envelope.
         Il Giornale describes the Vatican letter as "A new episode in which Bergoglio seems to break the tradition of the Church and to side instead with the 'modernity'."
         In June, Pardi had an entire catalogue of her books sent to the Pope, hoping he could read them.
         Pardi wrote in her letter to Francis, "You won't find, in these pages any faintest sign of the gender theory that these books are said to be the main instrument: where do we tell children that they can choose their own gender? where do we talk to them about sex?"
         Yet Pardi and Fiengo follow the tactics of homosexual strategists Marshal K. Kirk and Erastes Pill who in their landmark 1987 article  "The Overhauling of Straight America," urged the necessity to "Talk About Gays and Gayness as Loudly and as Often as Possible."
         "The principle behind this advice is simple", say Kirk and Pill, "almost any behavior begins to look normal if you are exposed to enough of it at close quarters and among your acquaintances. The acceptability of the new behavior will ultimately hinge on the number of one's fellows doing it or accepting it."
         A person may be offended initially by the novelty of it all, but as Kirk and Pill point out "as long as Joe-Six-pack feels little pressure to perform likewise, and as long as the behavior in question presents little threat to his physical and financial security, he soon gets used to it and life goes on." As time goes on, Joe-Six pack and his friends will become more tolerant of homosexuality as no more than an alternative, legitimate way of life.
         This is the strategy of telling the story of homosexual families to small children, especially when these books are introduced in children's schools. It means equalizing, in the educational period, the traditional family with the homosexual couples.
         Homosexuals do not reproduce. They must recruit, and they seek to recruit and proselytize our children.
         Francis' Vatican appears ignorant of the moral confusion such books inflict on our little ones. While the books may not explicitly propose "gender theory," they certainly indoctrinate children to accept homosexual families and the homosexual lifestyle.
         Once again, the Vatican Press Office leapt into Francis-damage control.
         "In no way does the letter from the Secretariat of State mean to endorse behavior and teachings not in line with the Gospel," the Vatican press office said on Friday.
         In the letter of response Monsignor Peter B. Wells wrote that "His Holiness is grateful for the delicate gesture and for the sentiments that I have suggested," and "calls for a more profitable activity in the service of the young generations and the spread of authentic human values and Christians', imparting the apostolic blessing."
         Francis' Vatican seems blind to the contradiction of sending the author of homosexual books encouragement to "go ahead," along with an exhortation to spread authentic human and Christian values. Here again we see the modernist confusion: what is affirmed in one place is denied in another.
         The press office claimed the letter to Francesca Pardi, in response to a letter from her to the Pope after Venice Mayor Luigi Brugnaro banned 'gay' books from the city's schools, was meant to remain private, something which "unfortunately did not happen."
         Il Giornale, however, notes that Pardi received a warm, encouraging letter from Francis' Vatican. Yet the Mayor of Venice who banned these books, received no such letter of congratulations.
         Mayor Brugnaro, Il Giornale notes, is "too much in line with Tradition."
Blind Guides: Conciliar Vatican Announces "No Mission" to Convert Jews
Catholic Family News | John Vennari
The Vatican just published one of the worst documents of the post-Conciliar period.
Titled "The Gifts and the Calling of God are Irrevocable," it is the latest aggiornamento in Jewish Catholic relations. The text was released to mark the 50th Anniversary of the Vatican II decree that dealt with the Jews, Nostra Aetate.
The document claims:
<![if !supportLists]>• <![endif]>The New Covenant does not supersede the Old Covenant;
<![if !supportLists]>• <![endif]>The Catholic Church, in principle, should have no mission to convert Jews;
<![if !supportLists]>• <![endif]>The Word of God is present to today's Jews by means of the Torah (and equates this to the Word of God being present to Christians through Jesus Christ);
<![if !supportLists]>• <![endif]>Modern Jews are in an acceptable position before God regarding salvation;
<![if !supportLists]>• <![endif]>"The term covenant, therefore, means a relationship with God that takes effect in different ways for Jews and Christians";
<![if !supportLists]>• <![endif]>"It does not follow that Jews are excluded from God's salvation because they do not believe in Jesus Christ as the Messiah and the Son of God."
In standard modernist fashion, the document unleashes torrents of word-flow on these and similar points, yet pretends that inconvenient dogmatic pronouncements of the past that contradict these points do not exist.
Nowhere in the latest Vatican text do we see any mention of the infallible dogmatic teaching of the Council of Florence that "Pagans, Jews, heretics and schismatics" are "outside the Catholic Church," and as such, "can never be partakers of eternal life," unless "before death" they are joined to the one true Church of Jesus Christ, the Catholic Church.
Nowhere do we see the citation from Catechism of Pope Saint Pius X, which, centuries later, presents the same truth without change: "Outside the true Church are: Infidels, Jews, heretics, apostates, schismatics and excommunicated persons", and further, "No one can be saved outside the Catholic, Apostolic, and Roman Church, just as no one could be saved from the flood outside the Ark of Noah, which was a figure of the Church."
Nowhere in this latest text do we see a reiteration of the solemn Profession of Faith of the Council of Florence under Pope Eugene IV that teaches:
"The sacrosanct Roman Church ... firmly believes, professes, and teaches that the matter pertaining to the Old Testament, of the Mosaic law, which are divided into ceremonies, sacred rites, sacrifices, and sacraments, because they were established to signify something in the future, although they were suited to the divine worship at that time, after Our Lord's coming had been signified by them, ceased, and the sacraments of the New Testament began; ... All, therefore, who after that time observe circumcision and the Sabbath and the other requirements of the law, it [the Roman Church] declares alien to the Christian faith and not in the least fit to participate in eternal salvation, unless someday they recover from these errors."
The doctrine of the supersession of the Old Testament by the New is a universal and perpetual doctrine of the Catholic Church that cannot be diluted to fit the exigencies of ecumenical churchmen. Yet the new Vatican document labors mightily to deny the truth on this point. "The Gifts and Calling of God Are Irrevocable" is an avalanche of heterodoxy. It constitutes a grave danger to the Faith, especially to those not well grounded on the topic.
No Magisterial Authority
"Gifts and Calling" was signed by the ever-ecumenical Kurt Cardinal Koch, Prefect of the Pontifical Council for Promoting Christian Unity, who was raised to this prestigious position by the allegedly conservative Pope Benedict XVI.
The Preface of the documents states, "The text is not a magisterial document or doctrinal teaching of the Catholic Church but is a reflection prepared by the Commission on Religious Relations with the Jews…" [......]
COMMENT: With respect to the Jews, the Conciliar Church likes to pretend that the Old Covenent is still operative for the Jews to obtain salvation quoting St. Paul (Romans 11:29), "For the gifts and the calling of God are without repentance." Unfortunately for the Jews, the cited text is taken entirely out of the context of the passage. St. Paul, using the same analogy Jesus Christ used of the vine and its branches, speaks of the Jews as being the natural branches that have been cut off but can still be grafted again onto the vine on the condition that they accept the gospel of Jesus Christ. St. Paul warns the Gentile converts to the Catholic faith that they too can be cut off. He says, "Well: because of unbelief they (the Jews) were broken off. But thou standest by faith: be not highminded, but fear. For if God hath not spared the natural branches, fear lest perhaps he also spare not thee. See then the goodness and the severity of God: towards them indeed that are fallen (the Jews), the severity; but towards thee, the goodness of God, if thou abide in goodness, otherwise thou also shalt be cut off. And they (the Jews) also, if they abide not still in unbelief, shall be grafted in: for God is able to graft them in again. For if thou wert cut out of the wild olive tree, which is natural to thee; and, contrary to nature, were grafted into the good olive tree; how much more shall they that are the natural branches, be grafted into their own olive tree?" (Romans 11: 20-24) Jews are "cut off" because of "unbelief" yet the grace of conversion is always open to them so that by belief they can be "grafted into their own olive tree." The "gifts and the calling" God does not repent so that the "olive tree" remains "their own."  But until they by belief are grafted again into the vine there is no hope of salvation. For any branch cut from the vine can bear no fruit. There is no hope for salvation for anyone, Jew or Gentile that is not grafted into the vine of Jesus Christ by supernatural grace. There is no greater possible form of anti-semitism, of pure racial hatred, than refusing to bring the Good News of the Gospel to Jews simply because they are Jews.
We have not heard this kind of naïve prognosticating since the halcyon days of Vatican II
Christ is preparing a new spring time all over the earth.  I have seen its first fruits and I know that others will joyfully reap the full harvest. 
Pope Francis, CELAM, 7-28-13
<![if !vml]>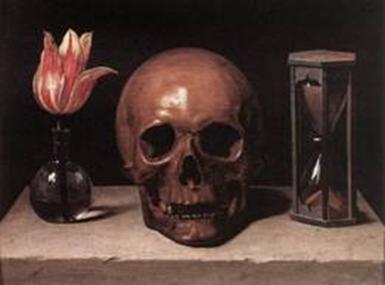 <![endif]>
"The virtue of fortitude protects a person from loving his life so much that he loses it." 
Josef Pieper, A Brief Reader on the Virtues of the Human Heart
"Prayer draws its merits from charity; but its imperative efficacy comes from faith and confidence." 
St. Thomas
<![if !vml]>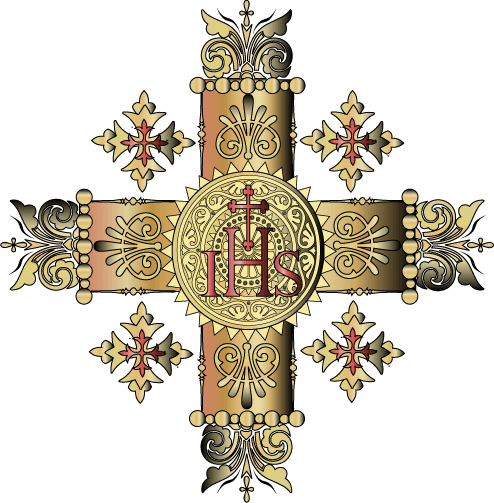 <![endif]>
"Only take heed to yourself and guard your soul diligently." (Deut 4:9)
<![if !vml]>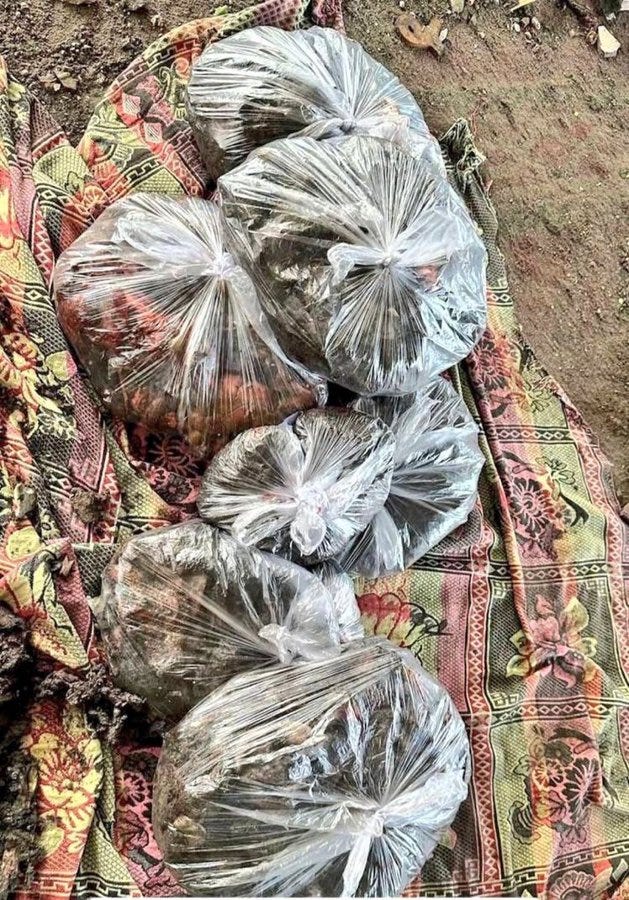 <![endif]>
"It is a sin to believe there is salvation outside the Catholic Church!"  
Blessed Pope Pius IX
"Only a misguided mind would seek to afford equal rights to both good and evil."
In the civil sphere, the deep state has managed political and social dissent by using organizations and movements that are only apparently opposition, but which are actually instrumental to maintaining power. Similarly, in the ecclesial sphere, the deep church uses the moderate "conservatives" to give the appearance of offering freedom to the faithful. The Motu Proprio Summorum Pontificum itself, for example, while granting the celebration in the extraordinary form, demands saltem impliciter that we accept the Council and recognize the lawfulness of the reformed liturgy. This ploy prevents those who benefit from the Motu Proprio from raising any objection, or risk the dissolution of the Ecclesia Dei communities. And it instills in the Christian people the dangerous idea that a good thing, in order to have legitimacy in the Church and society, must necessarily be accompanied by a bad thing or at least something less good. However, only a misguided mind would seek to afford equal rights to both good and evil. It matters little if one is personally in favor of good, when he recognizes the legitimacy of those who are in favor of evil.
Archbishop Carlo Maria Viganò
Who is Taylor Marshall? Part 1: The Crucified Rabbi
By: Dr. Jesse Russell | AKACatholic | November 6, 2020
<![if !vml]>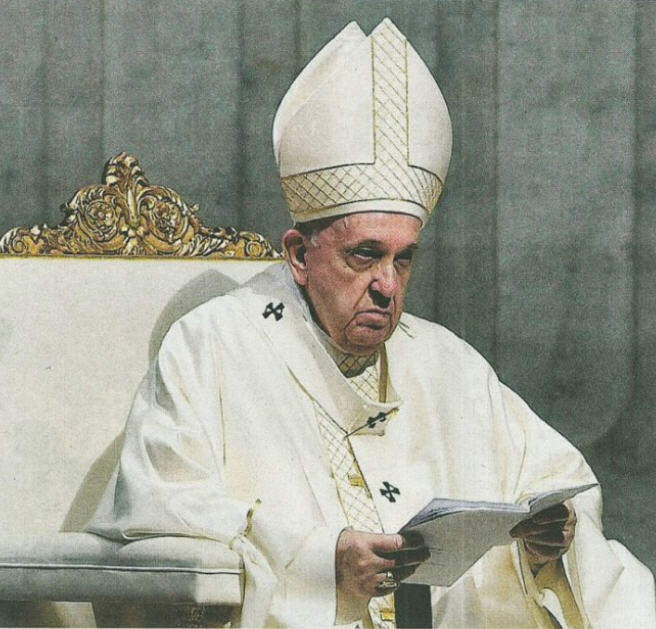 <![endif]>Something strange has happened to traditional Catholic media.
For at least five years, there has been a radical shift in both the tone and content of much of the stalwarts of traditionalist publications and journals as well as a new generation of more polished, "Web 2.0" friendly podcasters, writers, and meme-smiths.
This change has followed the rapid influence of "JPII" conservative Catholics into the traditionalist movement, a phenomenon initially triggered by Pope Benedict XVI's July 2007 Motu Proprio Summorum Pontificum as well as the general "trad-friendly" tenor of the Bavarian theologian's pontificate.
These growing ranks of refugees from the John Paul II era were accustomed to the upbeat and flashy world of Steubenville conferences, EWTN news reports, and National Catholic Register articles.
Upon first approach, the often dour, Count Dracula-esque, "get off my lawn," demeanor of some in the traditionalist milieu was off-putting to those nursed on late twentieth and early twenty-first century conservative American Catholicism, a movement very much influenced by the very bourgeois and suburbanite Evangelical Protestantism.
However, as if by magic, many of the old traditionalist publications (as well as, interestingly, some traditionalist groups) began a radical about face in how they presented their material, adopting the methods of "Web 2.0"—especially the world of YouTube-ing with the aid of relatively cheap A.V. equipment and sophisticated, professional grade editing software.
This rhetorical shift was itself matched by a marked change in the content of traditionalist media.
No longer were certain "red pilled" topics acceptable in either electronic or print traditionalist media.
Beginning in 2019, there was further a decided effort to unite major members of the Catholic right together—regardless of how these Catholics interpreted Vatican II and the Novus Ordo Missae.
As quickly became apparent, this initiative to fuse together the disparate factions in traditionalism with trad-leaning conservative Catholics was not for the sake of a genuine search for a true and clear understanding of what has happened to the Church over the past century, but rather to form a political alliance to attempt to ensure that president Donald Trump would receive the lion's share of the Catholic vote in 2020.
While many traditionalists have made (and continue to make) legitimate arguments for Catholic support of Donald Trump, the frenzied and almost messianic tone of traditionalist support of Donald Trump became increasingly unnerving.
Moreover, it soon became evident that these rebranded Catholic traditionalists had a curious relationship with the secular media empire of the neo-populist right, a movement with curious ties to both foreign and domestic entities traditionally hostile to the interests of the Catholic Church.
While "old school" traditionalist media groups spear-headed this effort, a new, rising star quickly was anointed as the spokesman of Trumpian neo-traditionalism: Dr. Taylor Marshall.
A former Anglican minister whose entrance to the Catholic Church in May of 2006 brought him into the high powered world of Opus Dei (Marshall began his Catholic career as the assistant director of Opus Dei's Catholic Information Center in Washington, DC), Marshall had made a career in Catholic education as well as in the burgeoning business of online blogging, vlogging, and other forms of internet self-promotion.
However, the publication of Marshall's 2019 Infiltration and its curious subsequent promotion on a host of conservative and populist media outlets, the east Texan Catholic convert quickly became the face of the new brand of Catholic traditionalist.
A reading of Infiltration is essential to our argument, but it will have to wait until the third installment of our series.
In order to understand who Taylor Marshall is as well as who has helped to promote him and the new rebranding of Catholic traditionalism, we must turn to Dr. Marshall's 2009 work, The Crucified Rabbi: Judaism and the Origins of Catholic Christianity
Based on a series of lectures that Marshall gave at the Catholic Information Center, The Crucified Rabbi is, in effect, a polyphonic book with two principal voices.
The first is the Catholic voice, which makes a solid and reasonable assessment of those who identify as Jewish in the contemporary, as well as those who have been critical of various powerful elements in the Jewish community.
Marshall rightly notes in The Crucified Rabbi that "to disagree with Zionism or Israeli politics is not anti-Semitism" and one "can be opposed to the Jewish Talmud, Zionism, Israeli politics, and even the Jewish religion without hating Jews or seeking their extermination."
Marshall makes a number of important points here.
Since the discovery of the contents of the Talmud, Catholics have, until the twentieth century, viewed this key text of diasporic Judaism as a fundamentally wicked book full of blasphemous and sacrilegious material. Thus, criticism of the Talmud does not necessarily translate into malice toward Jews as an ethnic group.
Moreover, while many Evangelicals and Catholic neoconservatives are fanatical supporters of the state of Israel, a Christian is certainly able to present legitimate criticism of Israel and its supporters without being inspired by hatred or malice.
In The Crucified Rabbi, Marshall further notes that there "is a vast difference between the biblical Judaism of Moses and the Talmudic Judaism of the rabbis in the centuries after Christ."
Again, this point is critical, for many Catholics assume that the religion of contemporary Jews is merely a continuation of the Old Testament religion when, in fact, Talmudic Judaism incorporates a number of beliefs and practices that differ markedly from the faith of Moses.
Indeed, in The Crucified Rabbi, Marshall even goes so far as to say that "post-Pentecostal Judaism is a dead letter."
However, at the same time, there is a second voice in The Crucified Rabbi, which, paradoxically, gives the impression (whether Marshall intends or not) that Talmudic Judaism is synonymous with the Old Testament religion.
More importantly, Marshall's The Crucified Rabbi creates the impression that, for the past 2,000 years, Jews have been the victims "of numerous examples of violence" perpetrated on them by Christians. Although these "Jewish persecutions were sparked by secular politics," Marshall continues, "we cannot deny that it was baptized Christians who committed these acts of injustice."
Marshall's characterization of Jewish-Christian relations as being a one sided persecution of Jews by Catholics is especially curious.
It seems to chafe against the argument presented by Dr. E. Michael Jones in his The Jewish Revolutionary Spirit and Its Impact on World History, which Dr. Jones released in 2008.
In Jones's view, the past two thousand years of Catholic-Jewish relations has been marked by efforts by members of the Jewish community to destroy Catholic civilization through revolutionary mischief.
Marshall's book, it must be noted, was released in 2009, a year after Jones's and presents a radically different picture of Catholic Jewish relations.
Finally, Marshall admits that in an earlier edition of Crucified Rabbi, he condemned the Catholic teaching of "supersessionism" as "an erroneous teaching." Due to critical feedback he received, Marshall edited these statements in later editions of the book.
Nonetheless, Marshall approvingly provides Pope John Paul II's statement that the "people of Israel" are "the people of the covenant." Marshall further writes that "the people of Israel continue to be a perpetual eschatological sign of God's love. They are a reminder that the 'gifts and calling of God is irrevocable' (Rom 11:29). The preserving presence of Israel on earth is perhaps the best proof that God exists…"
Whatever Marshall means by these words, they lead to the impression that God still has a covenant with the people of Israel (and perhaps even the state of Israel?).
As a final aside, Marshall has boasted on his website that he himself is of Ashkenazi Jewish ancestry (allegedly only 9.65%).
Certainly, having Jewish ancestry does not prove that Taylor Marshall's motives are somehow impure.
What is weird, however, is that Marshall pulled his revelatory post down after it began to circulate on various traditionalist blogs.
Why?
To answer this question, we must dig deeper into the life and work of Taylor Marshall, and, by doing so, we will uncover just how and why not simply traditionalist Catholic media, but virtually the entire Catholic traditionalist movement in America has been, it appears, infiltrated.
AKACatholic: https://akacatholic.com/who-is-taylor-marshall-part-1-the-crucified-rabbi/
COMMENT: This is a brief encapsulation of the philosophy of Pope Francis. He is a pure Modernist who presupposes the Hegelian evolutionary "process" as a given. All things, including doctrine, are in a state of constant flux including the morality that doctrine determines. Francis admits to being a "utopian" dreamer who believes that the "processes" created by Vatican II will ultimately yield good fruit in the "utopian future." The rotten swill we are currently consuming is only an unfortunate but necessary part of normal development; 'you can't make an omelet without breaking eggs'. Like all liberals, it is always the theory that is normative, the facts keep going askew. Whatever problems we are currently enduring is because the theory has not been applied correctly in its purity with sufficient rigor for enough time, something like the Elizabethan racking of Catholic saints. The prescription is always more of the same rotten swill to "enhance human fullness." But the truth is that Francis has no idea where his "processes" are going. He is confident that future "history" will judge his worth. We are confident of that as well. Unfortunately for Francis, if he dies without repenting of this heretical folly, he will not save his soul. And repentance is problematic for Francis attributes these blind processes that overturn revealed truth to the Holy Ghost and, Jesus said, "He that shall speak against the Holy Ghost, it shall not be forgiven him, neither in this world, nor in the world to come" (Matt 12:32).  
Time is greater than space: A constant tension exists between fullness and limitation. Fullness evokes the desire for complete possession, while limitation is a wall set before us. Broadly speaking, "time" has to do with fullness as an expression of the horizon which constantly opens before us, while each individual moment has to do with limitation as an expression of enclosure. People live poised between each individual moment and the greater, brighter horizon of the utopian future as the final cause which draws us to itself. Here we see a first principle for progress in building a people: time is greater than space.
This principle enables us to work slowly but surely, without being obsessed with immediate results. It helps us patiently to endure difficult and adverse situations, or inevitable changes in our plans. It invites us to accept the tension between fullness and limitation, and to give a priority to time. One of the faults which we occasionally observe in sociopolitical activity is that spaces and power are preferred to time and processes. Giving priority to space means madly attempting to keep everything together in the present, trying to possess all the spaces of power and of self-assertion; it is to crystallize processes and presume to hold them back. Giving priority to time means being concerned about initiating processes rather than possessing spaces. Time governs spaces, illumines them and makes them links in a constantly expanding chain, with no possibility of return. What we need, then, is to give priority to actions which generate new processes in society and engage other persons and groups who can develop them to the point where they bear fruit in significant historical events. Without anxiety, but with clear convictions and tenacity.
Sometimes I wonder if there are people in today's world who are really concerned about generating processes of people-building, as opposed to obtaining immediate results which yield easy, quick short-term political gains, but do not enhance human fullness. History will perhaps judge the latter with the criterion set forth by Romano Guardini: "The only measure for properly evaluating an age is to ask to what extent it fosters the development and attainment of a full and authentically meaningful human existence, in accordance with the peculiar character and the capacities of that age".
This criterion also applies to evangelization, which calls for attention to the bigger picture, openness to suitable processes and concern for the long run. The Lord himself, during his earthly life, often warned his disciples that there were things they could not yet understand and that they would have to await the Holy Spirit (cf. Jn 16:12-13). The parable of the weeds among the wheat (cf. Mt 13:24-30) graphically illustrates an important aspect of evangelization: the enemy can intrude upon the kingdom and sow harm, but ultimately he is defeated by the goodness of the wheat.
Pope Francis, Evangellii Gaudium
Pope Francis extends 'blessings and congratulations' to pro-abortion Joe Biden
Election results have not yet been certified, although the media on Saturday projected Biden to win.
LifeSiteNews | Vatican City | Nov 12, 2020
Pope Francis and pro-abortion Democratic presidential candidate Joe Biden talked on the phone this morning, with the Holy Father extending "extending blessings and congratulations" to Biden. The media had called the presidential race for Joe Biden last Saturday, while election results are not yet officially certified.
In a short press statement released on the Biden-Harris transition website, Biden "thanked His Holiness for extending blessings and congratulations and noted his appreciation for His Holiness' leadership in promoting peace, reconciliation, and the common bonds of humanity around the world."
Biden then "expressed his desire to work together on the basis of a shared belief in the dignity and equality of all humankind on issues such as caring for the marginalized and the poor, addressing the crisis of climate change, and welcoming and integrating immigrants and refugees into our communities."
The media are characterizing the event as a call from the Pope to the second Catholic President after John F. Kennedy in the 1960s.
Despite the media calling the race for Biden, the official result has not yet been certified, and President Trump is currently taking legal action regarding widespread voter fraud concerns. [.....]
COMMENT: President Trump by the grace of God may very well win this election.  A week ago we were like the Israelites on the west bank of the Red Sea wondering just how God would deliver us from the gross corruption of the Democratic oligarchs and their drug addled sexually pervert cheer leaders after they orchestrated an apparent Biden win with blatant voter fraud. With the current revelations of voting illegalities and the movement of state legislators for detailed examination of the process and recounts, this corruption may well be exposed and overturned. Maybe President Trump can make Joe Biden his ambassador to the Vatican where he can obtain political asylum from Francis after being charged for the crime of high treason. After all Joe Biden must be a saint because he has worked the incredible miracle of raising thousands from the dead to vote for him. 
If we are known by our friends, what is to be said about our admirers?!
Grand Master: Pope Francis' encyclical reflects Masonic values
<![if !vml]>
<![endif]>ChurchMilitant | Jules Gomes | ROME | November 4, 2020 - Italy's biggest Masonic lodge is eulogizing Pope Francis' encyclical Fratelli Tutti (All Brothers) as "close to the ideals that have constituted the very foundations of Freemasonry from the very beginning."
Titled "A Masonic Value," the cover article in the October issue of the Grand Orient lodge's journal Erasmus extols the pope for expressing "apertis verbis" (in explicit words) a "key to universal fraternity" consistent with the doctrine of Freemasonry.
Fratelli Tutti has "many similarities with Masonic principles and vision," Erasmus notes, explaining how "for over 300 years the principle of fraternity has been indelibly written in the Masonic triad placed ... in the temples together with those of liberty and equality."
"The realization of a universal brotherhood is from the origins of the great mission and the great dream of Freemasonry," it underscores.
Recent Rash of Masonic Praise
The commendation from Italy's biggest lodge for the recent encyclical follows close on the heels of an endorsement from Spain's main lodge, the Gran Logia de España, which claimed that the encyclical "demonstrates how far away the present Catholic Church is from its former positions."
"In Fratelli Tutti, the pope embraces universal fraternity — the great principle of modern Freemasonry," the lodge's official statement declared.
The faithful who enroll in Masonic associations are in a state of grave sin and may not receive Holy Communion.
In May, Italy's Grand Orient lodge's journal Nuovo Hiram extolled Pope Francis' Abu Dhabi "Human Fraternity" pact with Grand Imam Ahmad al-Tayyeb as "a turning point in civilization because it will open a new era" if applied.
Eight popes in the course of 200 years have issued 20 legal interdicts condemning Freemasonry and never have any of the pronouncements been revoked.
The Erasmus article cites the falsified version of St. Francis of Assisi's visit to Sultan Malik al-Kamil in Egypt, which claims the saint visited the Sultan for dialogue, not evangelism.
The article gushes over the pontiff's "openness to Islam," observing that "Bergoglio in the encyclical does not hesitate to acknowledge that he felt inspired in a special way" by the grand imam of al-Azhar Ahmad Al-Tayyeb, with whom he signed his Human Fraternity document in Abu Dhabi in 2019.
Stressing the prerequisite of fraternity for the triad of liberty, equality and fraternity to function, the article labels it "the principles that Freemasonry has always pursued and preserved for the elevation of humanity."
The lodge article goes on to praises the pope for identifying "the fanaticisms that also exist among Christians and in Catholic circles ... lashing out against the death penalty and against life imprisonment, which he [Francis] defines as a 'hidden death penalty.'"
Freemasonry Pushing 'Religious Indifferentism'
In mid-October, Fr. Frank Unterhalt from the Paderborn diocese identified clear Masonic leitmotifs in the encyclical's "tone of religious indifferentism and the call to universal fraternity."
In Fratelli Tutti, the pope embraces universal fraternity — the great principle of modern Freemasonry.
"The French Revolution is of particular importance in Masonic strategy," Unterhalt wrote. "It is striking that Fratelli Tutti literally adopts its slogan when the headline of [paragraph] numbers 103 to 105 reads 'Liberty, Equality and Fraternity.'"
"The striving for universal ecumenism of religions has always been a concern of Freemasonry on the way to its actual goal, namely to bring about the breakthrough of that self-constructed religion in which all human beings are supposedly in agreement," the German priest pointed out.
Unterhalt notes that "the agenda that took shape in Abu Dhabi is, of course, not new, but the exact implementation of the Masonic ideology in Lessing's drama Nathan the Wise, which is based on the lodges' creed that truth and religion are relative."
Gotthold Ephraim Lessing (1729–81) an influential (Jewish) Enlightenment philosopher and writer, painted in "the Parable of the Ring the picture of the supposed fraternal unity of the three so-called 'Abrahamic religions,' which in their historical conditionality were only of relative importance and interchangeable."
Throughout history, the Catholic Church, through its Magisterium, has condemned any attempt towards "unity" with other sects or religions.
Papal Condemnation of Freemasonry
"Certainly, such attempts can nowise be approved by Catholics, founded as they are on that false opinion which considers all religions to be more or less good and praiseworthy," Pope Pius XI declared in Mortalium Animos (1928), his encyclical against religious unity and the ecumenical movement.
Pope Leo XIII in Humanum Genus emphasizes that "the ultimate and principal aim" of Freemasonry "was to destroy to its very foundations any civil or religious order established throughout Christendom, and bring about in its place a new order founded on laws drawn out of the entrails of naturalism."
In his bull In Eminenti Apostolatus (1738), Pope Clement XII condemned Freemasonry for its reliance on mere natural virtue while ignoring Christ's unique role as Savior.
As prefect of the Congregation for the Doctrine of the Faith (CDF), Cdl. Joseph Ratzinger (later Pope Benedict XVI) categorically stated that "the Church's negative judgment in regard to Masonic association remains unchanged since their principles have always been considered irreconcilable with the doctrine of the Church and therefore membership in them remains forbidden."
The striving for universal ecumenism of religions has always been a concern of Freemasonry on the way to its actual goal.
"The faithful who enroll in Masonic associations are in a state of grave sin and may not receive Holy Communion," the CDF statement declared.
In his book on Christian brotherhood, Die Chrisliche Brüderlichkeit, Ratzinger concludes that, according to the Bible, "only the limited application of the idea of brotherhood is Christian."
According to the New Testament, brothers (and sisters) are those who belong in the unity of God's chosen people. Believers only become brothers in virtue of their common participation in Christ's sonship, Ratzinger stresses.
<![if !vml]>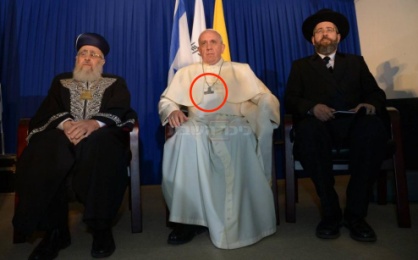 <![endif]>Another Creepy Clown sighting!
"He was born a female, a girl, and he suffered greatly because he felt that he was a boy but physically was a girl. He told his mother, when he was in his twenties, at 22, that he wanted to have an operation and so forth. His mother asked him not to do so as long as she was alive. She was elderly, and died soon after. He had the operation. He is a municipal employee in a town in Spain. He went to the bishop. The bishop helped him a great deal, he is a good bishop and he "wasted" time to accompany this man. Then he got married. He changed his civil identity, he got married and he wrote me a letter saying that it would bring comfort to him to come see and me with his bride: he, who had been she, but is he. I received them."
Pope Francis the Weird, CEO of the Homosexual Lobby, comment during in flight press conference from Azerbaijan, October 2, 2016
Pope Francis and his "subtle" sins against the Catholic Faith
Many men sin against Faith in an even more subtle way through the sins against the Holy Ghost, namely, the sins of despair, presumption, impenitence, obstinacy, resisting the known truth and envy of someone else's spiritual good.  The sins against the Holy Ghost are not sins of weakness or ignorance.  They are sins of certain malice.  By despair a man rejects God's goodness and mercy.  By presumption he rejects God's justice.  By impenitence he refuses to turn from sin to God.  By obstinacy a man hardens his will in sin.  A man sins in resisting the known truth because he does so in order to sin more freely.  Lastly a man sins by envying someone else's spiritual good because he hates the increase of God's grace in the world.  In all these sins there is great danger for man because these sins mean that man is deliberately refusing to consider those truths and motives which would keep him from sin and enable him to turn to God.  It is for this reason that the sins against the Holy Ghost are said to be unforgivable.  It is not that God is unwilling to forgive any sins.  It is rather that in these sins a man shows that he does not wish forgiveness.
Fr. Walter Farrell, O.P., S.T.M., My Way of Life, Pocket edition of St. Thomas
<![if !vml]>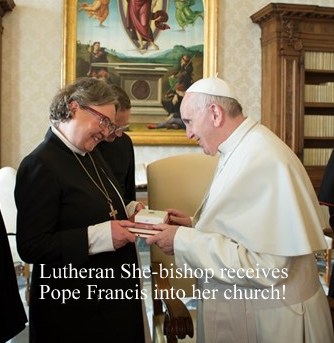 <![endif]>Book on Pope Francis the Humbler than Thou
Father (Peter Hans) Kolvenbach (superior general of the Jesuits from 1983 to 2008) accused Bergoglio of a series of defects, ranging from habitual use of vulgar language to deviousness, disobedience concealed under a mask of humility, and lack of psychological balance; with a view to his suitability as a future bishop, the report pointed out that he had been a divisive figure as Provincial of his own order. It is not surprising that, on being elected Pope, Francis made efforts to get his hands on the existing copies of the document, and the original filed in the official Jesuit archives in Rome has disappeared.
Marcantonio Colonna, The Dictator Pope
"Family Ties" within the Homosexual Lobby
         Notorious homosexual Cardinal Terrance ("Blanche,  'call-me-Uncle Teddy'") McCarrick was ordained by the notorious homosexual Cardinal Francis ("Franny") Spellman of New York who also ordained the notorious homosexual Cardinal Terence ("Cookie") Cooke who took the notorious homosexual McCarrick as his "personal secretary" and consecrated McCarrick an auxiliary bishop.  Cardinal Donald (Whirly Girl) Wuerl was ordained by the notorious homosexual Bishop Francis Fredrick Reh of Charleston, SC who was consecrated a bishop by the notorious homosexual Spellman.  Wuerl became the "private secretary" to the notorious homosexual Cardinal John Wright who was Prefect for the Congregation of the Clergy and represented Wright at the conclave that elected John Paul II who consecrated Wuerl a bishop and made McCarrick a cardinal.  It was Benedict/Ratzinger, formally head of the CDF responsible for cleaning up the Homosexual Lobby, who made Wuerl a cardinal. The homosexual Wuerl ultimately followed in the line of the homosexual Wright as Archbishop of Pittsburg and was himself followed the homosexual McCarrick in Washington.  The Pennsylvania Grand Jury report, 900 plus pages citing Wuerl's name more than 200 times,  charges that Wuerl as Archbishop of Pittsburgh for eighteen years repeatedly covered for the Homosexual Lobby. 
         The mansion that housed Wuerl and the local branch of the Homosexual Lobby in the Diocese of Pittsburgh was obtained by his homosexual predecessor Cardinal Wright and was appraised twenty years ago for $1.5 million. It was sold after Wuerl's departure.  The Jacobethan Revival house along Fifth Avenue, at 9,842 square feet (914.4 m2) with 39 rooms including 11 bedrooms, six full baths, and a half-bath is one of the largest homes in the Shadyside neighborhood of Pittsburgh. It housed an extensive collection of antiques, Oriental rugs and art during Wuerl's residency. 
         Just as Wuerl had covered up for the Homosexual Lobby in Pittsburgh, he did the same for McCarrick in Washington claiming to know nothing about McCarrick's perversion.  McCarrick was Cardinal Archbishop of Washington 2001 to 2006.  Homosexual McCarrick's "personal secretary" was the current Archdiocesan Vicar General Monsignor Charles Antonicelli who subsequently became the "personal secretary" to Homosexual Cardinal Wuerl.  When Antonicelli was McCarrick's "personal secretary" in Washington, the Dioceses of Trenton, Metuchen, and Newark in 2004 and 2006 paid settlements for $100,000 and $80,000 to two men who had been abused by McCarrick while they were in the seminary as well as after they had become priests.  It is, believe it or not, Antonicelli who now claims that he and Wuerl knew nothing about the homosexual escapades of McCarrick.
Compiled from information from Randy Engel, Rite of Sodomy, published in 2006, and recent articles from LifeSiteNews and WikiPedia
PREVIOUS BULLETIN POSTS THAT ARE NOT OUTDATED
<![if !vml]>
<![endif]>