Invincible ignorance is a punishment for sin. 
St. Thomas Aquinas (De Infid. q. x., art. 1.)
Now I know that true charity consists in bearing all my neighbors' defects, in not being surprised at mistakes, but in being edified at the smallest virtues. 
St. Therese of the Child Jesus and the Holy Face, shortly before her death
They knew only too well the intimate bond which unites faith with worship, 'the law of belief with the law of prayer,' and so, under the pretext of restoring it to its primitive form, they corrupted the order of the liturgy in many respects to adapt it to the errors of the Innovators. 
Pope Leo XIII, Apostolicae Curae, September 13, 1896
ON THE MOST HOLY SACRAMENT OF EXTREME UNCTION
He bound up his wounds pouring in oil and wine (Luke 10, 34).
The conduct of the Samaritan in regard to the wounded man may be viewed as a figure of the holy Sacrament of Extreme Unction, in which Christ, the true Samaritan, by means of the holy oil and the prayer of the priest, His representative, dispenses His grace to the sick for the welfare of the soul and often of the body, provided the sick place no obstacle in His way.
Is Extreme Unction a Sacrament?
Yes; because it was instituted by Christ, and by it grace is conveyed to the sick through an outward sign.
Did Christ institute this Sacrament?
He did, for He sent His disciples to anoint the sick with oil and heal them, as the Evangelist writes: Going forth they preached that men should do penance: and they cast out many devils, and anointed with oil many that were sick, and healed them (Mark 6, 12-13). We must believe that this unction was not invented by the apostles, but ordained by the Lord. This is confirmed by the Council of Trent, which says: (Sess. XIV. C. I) "This sacred Unction of the sick was instituted by Christ our Lord, as indicated by St. Mark, but recommended to the faithful and promulgated by the Apostle St. James, a relative of our Lord." "Is any man," he says, "sick among you? Let him bring in the priests of the Church, and let them pray over him, anointing him with oil in the name of the Lord: and the prayer of faith shall save the sick man: and the Lord shall raise him up: and if he be in sins, they shall be forgiven (James 5, 14-15). St. James could not have said this, if he had not known the institution and command of Christ: to it apostolic and uninterrupted tradition also gives testimony.
What is the external sign of this Sacrament?
The anointing with holy oil, which is blessed by the bishop on Holy Thursday, and the prayer of the priest.
What graces does this Sacrament produce in the sick man?
The Catechism of the Council of Trent enumerates the following: first, it remits sins, especially venial sins. Its primary object is not to remit mortal sin. For this the Sacrament of penance was instituted, as was that of baptism for the remission of original sin; secondly, it removes the languor and infirmity entailed by sin, with all other inconveniences. The time most seasonable for the application of this cure is, when we are visited by some severe malady, which threatens to prove fatal; for nature dreads no earthly visitation so much as death; and this dread is considerably augmented by the recollection of our past sins, particularly if the mind is harrowed by the poignant reproaches of conscience; for it is written: "They shall come with fear at the thought of their sins, and their iniquities shall stand against them to convict them." A source of alarm still more distressing is the awful reflection, that, in a few moments, we shall stand before the judgment-seat of God, whose justice will award that sentence, which our lives have deserved. The terror inspired by these considerations frequently agitates the soul with the most awful apprehensions; and to calm this terror nothing can be so efficacious as the Sacrament of Extreme Unction. It quiets our fear, illumines the gloom in which the soul is enveloped, fills it with pious and holy joy, and enables us to await with cheerfulness the coming of the Lord; thirdly, it fortifies us against the violent assaults of Satan. The enemy of mankind never ceases to seek our ruin: and if it be possible to deprive us of all hope of mercy, he more than ever increases his efforts, when he sees us approach our last end. This Sacrament, therefore, enables the recipient to fight resolutely and successfully against him; fourthly, it effects the recovery of health, if advantageous to the sick person.
What intentions must the sick man have, in order to gain these graces?
Since the Sacraments work the more powerfully the better the preparation made by those who receive them, and since by this Sacrament those sins are remitted which we have forgotten, or have not sufficiently known, the sick man should, therefore, receive beforehand, if it be possible, the holy Sacrament of Penance and the blessed Eucharist; or if this cannot be done, he should make an act of perfect contrition, and have the wish to confess if possible. He should, therefore, not defer the reception of this Sacrament to the last moment, when the violence of sickness has already taken away the use of his reason and senses, but he should ask for this Sacrament whilst yet enjoying the use of reason, so that he may receive it with devotion and salutary result.
Is this Sacrament necessary for salvation?
No; yet we should not neglect in case of sickness to partake of the excellent fruits of this Sacrament since the Council of Trent teaches: "To despise so great a Sacrament would indeed be a great sin, an insult to the Holy Ghost" (Sess. XIV. C.  3).
Can we receive this Sacrament more than once?
We can receive it as often as we are in danger of death by sickness; but we must bear in mind that we can be anointed only once in the same sickness.
Why is this Sacrament called Extreme Unction?
Because among all the Sacraments which our Lord and Saviour ordained in His Church, this one is the last we are to receive. But from this it does not follow, as so many believe that one who receives this Sacrament must die soon, but it will rather become a means of salvation for their souls, and if it be for their eternal welfare, will also restore their bodily health.
What does the priest do when he enters the house of the sick person?
He wishes peace to the house, and prays that God may send His angels to protect its inmates, that He may drive away the enemy, console the sick, strengthen and give him health.
Why does the priest sprinkle the sick person with holy water?
To remind him that he should implore of God the forgiveness of his sins, with tears of contrition, in order to dispel the influence of the evil spirit.
Why does the priest exhort those present to pray while he administers the Sacrament?
That God may grant through their prayers whatever may contribute to the welfare of the sick man's body and soul.
For what does the priest pray when he imposes his hands on the head of the sick person?
He begs that God, through the imposition of hands and by the intercession of all the saints, may take the sick person under His protection, and destroy the power of the devil, who attacks one particularly in the hour of death.
What does the priest say at the anointing with oil?
He begs that God, through this unction and through His gracious mercy, may forgive the sick of the sins which he has committed with his five senses. At the same time the sick person should, in a spirit of humility and with a repentant and contrite heart, implore of God the forgiveness of all his sins.
Why does the priest present the sick person a crucifix to kiss?
To remind him that, like Jesus, he should suffer with patience, and place his whole confidence in the infinite merits of the Crucified, and be willing to suffer and die for love of Him. For this reason the crucifix ought to be presented often to the dying person.
What should the sick person do after he has received the Sacrament of Extreme Unction?
He should use all his remaining strength to thank God sincerely for the benefit he has received, commend himself to the wounds and the blood of Jesus, and meditate with quiet recollection on death and eternity.
How consoling does our holy Catholic Church appear in the continual use of this Sacrament! Having, like a tender mother, received man by holy Baptism under her maternal care; by holy Confirmation given him the necessary weapons against sin, heresy, and infidelity; by the holy Sacrament of Penance purified him from stains and sins; and by the blessed Eucharist nourished him with the bread of life, enriched him with virtues, and secured him against falling, she does not desert him even in the last, all-important moment of death. In that dangerous hour when the dying person, forsaken by all, often by his most intimate friends, or looked upon with fear, lies on his bed of pain, when behind him time ceases and before him a certain, though unknown eternity opens itself, when Satan brings all his resources into play, in order to ruin his soul, and the thought of the coming judgment makes the heart tremble, - in this terrible hour the faithful mother, the Catholic Church, does not abandon him; she sends the priest, her servant, like a consoling angel to his couch, to encourage the sufferer and strengthen the fearful with the divine word, to cleanse the sinner and reconcile him with God by the Sacrament of Penance, to fortify the weak and nourish him with the bread of life, to strengthen the combatant with the holy oil, thus providing him with all the means of grace which Jesus obtained for His Church, to conduct his soul before the face of the eternal Judge, there to find grace and mercy.
Considering this, dear Christian, should you not feel happy to be a member of this Church, should you not thank God continually, and adhere faithfully to a Church, in which it is indeed not so pleasant to live, as in the bosom of irreligion, but in which it is good to die!
O Lord, the surest sign of my love for You is the degree of perfection with which I keep the commandment of charity toward my neighbor… If on my side I use my best endeavors and strive after this love in every way I can, doing violence to my own will so that the will of others may be done in everything, even foregoing my own rights; if I forget my own good in my concern for theirs, however much my nature may rebel; if I try to shoulder some trial, should the opportunity present itself, in order to relieve my neighbor of it, You certainly will give me even more than I can desire.  But I must not suppose that it will cost me nothing.  Besides, Lord, did not the love You had for us cost You, too?  To redeem us from death, You died such a grievous death as the death of the Cross. 
St. Teresa of Avila
THE GOOD SAMARITAN

         

 

 

                

TWELFTH SUNDAY AFTER PENTECOST
PRESENCE OF GOD ‑ O Lord, impress upon my heart Your commandment of charity and the example You gave of it.
MEDITATION:
    I. "A certain man went down from Jerusalem to Jericho, and fell among robbers, who also stripped him, and having wounded him, went away, leaving him half dead" (Lk 10, 23‑37). That unfortunate man represents each one of us. We too have encountered robbers on our way. The world, the devil, and our passions have stripped and wounded us. Who can say that he does not have in his own soul some wound, more or less deep, left by temptation or sin? But, on our route, there was also a good Samaritan, rather the Good Samaritan par excellence, Jesus, who, moved by compassion for our state, brought us help. With infinite love He bent over our open wounds, curing them with the oil and wine of His grace. The oil represents its gentleness and the wine its vigor. Then He took us in His arms and brought us to a safe place, that is, He entrusted us to the maternal care of the Church, to which He has consigned the price of our ransom, the fruit of His death on the Cross.
    The parable of the good Samaritan thus delineates the story of our redemption, a story which is ever in action and which is renewed every time we draw near to Jesus, humbly and regretfully showing Him the wounds of our souls. It is actuated in a very special way in the Mass, where Jesus presents to the Father the price of our salvation, and renews His immolation for our benefit. We should go to Mass in order to meet Him, the Good Samaritan, to invoke and receive His sanctifying action. The more we recognize our own misery and our need of redemption, the more will Jesus apply the fruits of redemption to us. When He comes to us in Holy Communion, He will heal our wounds, not only our exterior wounds, but our interior ones also, abundantly pouring into them the sweet oil and strengthening wine of His grace.
    This is how Jesus treats us, this is how He has treated mankind, which, by sin, had become a stranger, yes, an enemy to Him and even rejected Him, the Son of God!
    2. Jesus, who by His redemptive work, had given us the highest example of a most merciful and compassionate charity, could fittingly conclude the parable of the good Samaritan with these words: "Go, and do thou in like manner"; and He might have added, as He did to His Apostles on the evening of the Last Supper: "For I have given you an example, that as I have done to you, so you do also" (Jn 13, 15).
    To the scribes and Pharisees, the word neighbors meant friends, or at most, the Israelites, but never the pagans or the Samaritans. However, the Savior went beyond this narrow interpretation and suggested an act of charity to an enemy as a concrete example of the charity which was commanded by the law. The good Samaritan brought help to a poor Jew who had been left unaided and abandoned by a priest and a levite, his own fellow countrymen; he did not take into account the hatred the Jews had for his people. This universal charity is to be the distinctive mark of the new religion established by Christ. St. James wrote: "Religion clean and undefiled before God and the Father is this: to visit the fatherless and widows in their tribulation" (1, 27). There is no true religion without charity toward our neighbor, and above all toward a suffering neighbor. The scribes and Pharisees, and even their priests, who had reduced religion to mere exterior formalism while neglecting the duties of charity with such unconcern, found themselves condemned by the parable of the good Samaritan. Unfortunately, even among Christians, there are found devout persons who are scrupulous about omitting a single exercise of piety but have no hesitation about abandoning those who suffer; they have not grasped the real inner meaning of religion, but have stopped at the exterior practices. Religion gives us an intense realization of our relationship with God: He is our Father and we are His children; but if we are all children of the same Father, how is it that we do not consider ourselves brothers? True piety consists in the realization of our divine sonship and of our brotherhood with all men, without exception. And he who truly feels himself a brother will never be heedless of the needs and sufferings of others.
COLLOQUY:
    "O Lord, the more I understand the love You have for us, the more shall I be willing to put aside my own pleasure and profit in order to please You by serving my neighbor.
    "Then I shall not consider at all what I may lose: I shall have my neighbor's good in mind and nothing else. In order to give You greater pleasure, my God, help me to forget myself for others, and if need be, even give up my life as did many martyrs" (T.J. Con, 7).
    "O charity, you are the sweet, holy bond uniting the soul to its Creator: you unite God to man and man to God. You kept the Son of God nailed to the wood of the holy Cross. You unite those whom discord keeps apart. You enrich with virtue those who are poor, because you give life to all the virtues. You bring peace and suppress hatred and war. You give patience, strength and perseverance in return for every good and holy work. You are never weary, you never turn aside from the love of God and neighbor, either because of weariness, pain, contempt, or insult.
    "O Christ, sweet Jesus, give me this holy charity, that I may persevere in doing good and never give it up; for he who possesses charity is founded on You, the living rock, and by following Your example, he learns from You how to love His Creator and his neighbor. In You, O Christ, I read the rule and doctrine which are right for me, for You are the way, the truth, and the life. If I read You, I shall follow the right path and shall occupy myself solely with the honor of God and the salvation of souls" (St. Catherine of Siena).
The Hermeneutics of Continuity/Discontinuity
Why does it require new theological terms to explain that there is not a new theology?;
or does the question imply just another "highly reductive ideological view"?
     Rev. Guido Marini, Pope Benedict's Master of Ceremonies revealed that Pope Benedict is looking to a "mutual enrichment between the two forms of the Roman rite."
     Marini also confirmed that the practice of giving out the Novus Ordo communion in the hand would remain, as the national bishops' conferences have asked for it. Marini said that there is no difference in the traditional Church before Vatican II (1962-1965) and after. He stated: "Terms like 'preconciliar' and 'postconciliar,' it seems to me, belong to an outdated language, and if they are used with the intention of indicating a discontinuity in the Church's journey, I maintain that they are mistaken and typical of highly reductive ideological views."  
     Marini said, "In this regard it is necessary not to forget that the distribution of Communion in the hand remains, even now, from the juridical standpoint, an indult from the universal law, conceded by the Holy See to those bishops conferences which requested it. The method adopted by Benedict XVI tends to underscore the force of the norm valid for the whole Church. In addition, one could perhaps also note a preference for using this method of distribution which, without taking anything from the other, better sheds light on the truth of the Real Presence in the Eucharist, it helps the devotion of the faithful, introduces them more easily to a sense of mystery. The aspect, which in our time, speaking pastorally, is urgent to highlight and recover." 
Msgr. Guido Marini, Master of Pontifical Ceremonies, L'Osservatore Romano
You have seen hell where the souls of poor sinners go. To save them, God wishes to establish in the world devotion to My Immaculate Heart. If what I say to you is done, many souls will be saved and there will be peace…….Pray, pray very much, and make sacrifices for sinners, for many souls go to Hell because they have no one to make sacrifices and pray for them. 
Blessed Virgin Mary to the children at Fatima
Those therefore who after the manner of wicked heretics dare to set aside Ecclesiastical Traditions, and to invent any kind of novelty, or to reject any of those things entrusted to the Church, or who wrongfully and outrageously devise the destruction of any of those Traditions enshrined in the Catholic Church, are to be punished thus: IF THEY ARE BISHOPS, WE ORDER THEM TO BE DEPOSED; BUT IF THEY ARE MONKS OR LAY PERSONS, WE COMMAND THEM TO BE EXCLUDED FROM THE COMMUNITY. 
Second Council of Nicaea 787 A.D.
When Zaccheus thought only of usury and oppressing the poor, when Magdalen filled Jerusalem with scandal, when Paul cursed and persecuted the Christian religion, who would have imagined that they would ever have become Saints? And on the other hand, who would have believed that Solomon, the oracle of Divine wisdom, would die in the midst of wantonness and idols? That Judas, one of the Apostles, would betray his Divine Master and then give himself up to despair? Or that many holy men advanced in sanctity would have become apostates? These are examples which should make us tremble when we reflect upon the unfathomable mystery of the judgment and mercy of God: "One He putteth down, and another He lifteth up" (Ps. 74, 8). "He hath put down the mighty from their seat, and hath exalted the humble" (Luke 1, 52). 
Fr. Cajetan Mary da Bergamo, Humility of Heart
It must be held as a matter of faith that outside the Apostolic Roman Church no one can be saved, that the Church is the only Ark of Salvation, and that whoever does not enter it will perish in the Flood. 
Blessed Pope Pius IX, Singulari Quadem
For, as the Vatican Council teaches, "the Holy Spirit was not promised to the successors of Peter in such a way that, by his revelation, they might manifest new doctrine, but so that, by his assistance, they might guard as sacred and might faithfully propose the revelation delivered through the apostles, or the deposit of faith." Thus, from the universal agreement of the Church's ordinary teaching authority we have a certain and firm proof, demonstrating that the Blessed Virgin Mary's bodily Assumption into Heaven-----which surely no faculty of the human mind could know by its own natural powers, as far as the heavenly glorification of the virginal body of the loving Mother of God is concerned-----is a truth that has been revealed by God and consequently something that must be firmly and faithfully believed by all children of the Church. For, as the Vatican Council asserts, "all those things are to be believed by Divine and Catholic faith which are contained in the written Word of God or in Tradition, and which are proposed by the Church, either in solemn judgment or in its ordinary and universal teaching office, as Divinely revealed truths which must be believed." 
Pope Pius XII, Munificentissimus Deus, Defining the Dogma of the Assumption
There are three things that render death bitter: attachment to the world, remorse for sins, and the uncertainty of salvation. The death of Mary was entirely free from these causes of bitterness, and was accompanied by three special graces, which rendered it precious and joyful. She dies as she had lived, entirely detached from the things of the world; she died in the most perfect peace; she died in the certainty of eternal glory. 
St. Alphonsus Mary de Liguori on the Assumption
Ecclesiasticus teaches us that we ought to praise our fathers in their generation; what great honour and veneration ought we then to render to St. Joachim and St. Anne, who begot the Immaculate Virgin Mother of God, and are on that account more glorious than all others. 
Pope Leo XIII, Urbi et Orbi
Hermeneutics of Continuity/Discontinuity 
"The Church has adopted his philosophy for her own."
We so heartily approve the magnificent tribute of praise bestowed upon this most divine genius (St. Thomas Aquinas) that We consider that Thomas should be called not only the Angelic, but also the Common or Universal Doctor of the Church; for the Church has adopted his philosophy for her own, as innumerable documents of every kind attest. It would be an endless task to explain here all the reasons which moved Our Predecessors in this respect, and it will be sufficient perhaps to point out that Thomas wrote under the inspiration of the supernatural spirit which animated his life and that his writings, which contain the principles of, and the laws governing, all sacred studies, must be said to possess a universal character……..His teaching with regard to the power or value of the human mind is irrefragable. "The human mind has a natural knowledge of being and the things which are in themselves part of being as such, and this knowledge is the foundation of our knowledge of first principles" (Contra Gentes, II, 1xxxiii). Such a doctrine goes to the root of the errors and opinions of those modern philosophers who maintain that it is not being itself which is perceived in the act of intellection, but some modification of the percipient; the logical consequence of such errors is agnosticism, which was so vigorously condemned in the Encyclical Pascendi. 
Pope Piux XI, Studiorum ducem, On St. Thomas Aquinas, June 23, 1923
We therefore desired that all teachers of philosophy and sacred theology should be warned that if they deviate so much as a step, in metaphysics especially, from Aquinas, they exposed themselves to grave risk. [……] For just as the opinion of certain ancients is to be rejected which maintains that it makes no difference to the truth of the Faith what any man thinks about the nature of creation, provided his opinions on the nature of God be sound, because error with regard to the nature of creation begets a false knowledge of God; so the principles of philosophy laid down by St. Thomas Aquinas are to be religiously and inviolably observed, because they are the means of acquiring such a knowledge of creation as is most congruent with the Faith; of refuting all the errors of all the ages, and of enabling man to distinguish clearly what things are to be attributed to God and to God alone.
St. Pius X, Doctoris Angelici
"(His) crystal-clear logic seemed to me to be too closed in on itself, too impersonal and ready-made."
This encounter with personalism (in the thought of Martin Buber, Jewish Existentialist Philosopher, the Philosophy of Dialogue) was for me a spiritual experience that left an essential mark, especially since I spontaneously associated such personalism with the thought of St. Augustine, who in his Confessions had struck me with the power of all of his human passion and depth. By contrast, I had difficulty penetrating the thought of Thomas Aquinas, whose crystal-clear logic seemed to me to be too closed in on itself, too impersonal and ready-made.
Cardinal Joseph Ratzinger, Milestones
But Modernism and Neo-modernism are heresies professed by those who still call themselves "Catholic"? How about calling those who hold dogma in its literal sense as their proximate rule of faith, "Faithful Catholics" and those who do not, "Faithless Catholics"?
It is... Our will that Catholics should abstain from certain appellations which have recently been brought into use to distinguish one group of Catholics from another. They are to be avoided not only as 'profane novelties of words,' out of harmony with both truth and justice, but also because they give rise to great trouble and confusion among Catholics. Such is the nature of Catholicism that it does not admit of more or less, but must be held as a whole or as a whole rejected: 'This is the Catholic faith, which unless a man believe faithfully and firmly; he cannot be saved' (Athanasian Creed). There is no need of adding any qualifying terms to the profession of Catholicism: it is quite enough for each one to proclaim 'Christian is my name and Catholic my surname,' only let him endeavour to be in reality what he calls himself.
Pope Benedict XV, Ad Beatissimi Apostolorum
St. Hyacinth (1184-1257) founded communities at Sandomir, Cracow, and at Plocko on the Vistula in Moravia. He extended his missionary work through Prussia, Pomerania, and Lithuania; then crossing the Baltic Sea he preached in Denmark, Sweden, and Norway. He came into Lower or Red Russia, establishing a community at Lemberg and at Haletz on the Mester; proceeded into Muscovy, and founded a convent at Dieff, and came as far as the shores of the Black Sea. He then returned to Cracow, which he had made the center of his operations…..No other saint, we make bold to say, with the exception of St. Vincent Ferrer, ever surpassed him in the number and character of miracles wrought.  The mere enumeration of Hyacinth's miracles fills thirty-five pages of the Acta Sanctorum.  The bull of his canonization, issued on April 17, 1594, declared his miracles to be "almost countless"….in Cracow alone fifty dead persons had been raised to life and seventy-two dying restored to perfect health…to whom our Blessed Mother said, "Have great courage and be joyful, my son Hyacinth!  Whatsoever thou shalt ask in my name shall be granted thee." 
St. Hyacinth, pray for us and for thy fellow Dominicans to our Blessed Mother.  Dominican Saints
The Answer is Now Evident
There is a good deal of talk (but without the necessary clarity of concept), about a 'new theology', which must be in constant transformation, following the example of all other things in the world, which are in a constant state of flux and movement, without ever reaching their term. If we were to accept such an opinion, what would become of the unchangeable dogmas of the Catholic Faith; and what would become of the unity and stability of that Faith?
Pope Pius XII, Discourse in L'Osservatore Romano, Dec. 19, 1946
Reparation for the Sacrilegious Treatment of the Blessed Sacrament
Most Holy Trinity, Father, Son and Holy Ghost, I offer Thee the Most Precious Body, Blood, Soul and Divinity of Jesus Christ, present in all the tabernacles of the world, in reparation for the outrages, sacrileges and indifference by which He Himself is offended. And by the infinite merits of His most Sacred Heart and of the Immaculate Heart of Mary, I beg of Thee the conversion of poor sinners.  Prayer taught by the Angel to the children at Fatima
Feast of the Assumption of the Blessed Virgin Mary -

August 15


This feast is so-called because on this day, according to a very old and pious belief, the Blessed Virgin was, in body and soul, taken up into heaven. This feast is of very great antiquity; it was fixed on the 15th of August at the request of the Emperor Maurice, and afterwards, by Pope Leo IV, was extended to the whole Church.
In the

Introit

of the Mass the Church invites us to universal joy by singing,

"Let us all rejoice in the Lord, celebrating this festival in honor of the most blessed Virgin Mary, on whose assumption into heaven the angels rejoice and give praise to the Son of God. My heart hath uttered a good word; I speak my works to the King." Glory be, etc.
Prayer
Pardon, we beseech Thee, O Lord, the sins of Thy servants, that we, who are not able to please Thee by our deeds, may be saved by the intercession of the Mother of Thy Son. Who livest, and reignest, forever and ever. Amen.
Epistle: Ecclesiasticus 24:11-20
In all things I sought rest, and I shall abide in the inheritance of the Lord. Then the Creator of all things commanded, and said to me: and He that made me rested in my tabernacle. And He said to me: Let thy dwelling be in Jacob, and thy inheritance in Israel, and take root in My elect. From the beginning, and before the world, was I created, and unto the world to come I shall not cease to be, and in the holy dwelling-place I have ministered before Him. And so was I established in Sion, and in the holy city likewise I rested, and my power was in Jerusalem. And I took root in an honorable people, and in the portion of my God His inheritance, and my abode is in the full assembly of saints. I was exalted like a cedar in Libanus, and as a cypress-tree on Mount Sion. I was exalted like a palm-tree in Cades, and as a rose-plant in Jericho; as a fair olive tree in the plains, and as a plane-tree by the water in the streets, was I exalted. I gave a sweet smell like cinnamon, and aromatical balm; I yielded a sweet odor like the best myrrh.
Gospel: Luke 10:38-42
At that time Jesus entered into a certain town: and a certain woman named Martha received Him into her house. And she had a sister called Mary, who sitting also at the Lord's feet, heard His word. But Martha was busy about much serving. Who stood and said: Lord, hast Thou no care that my sister hath left me alone to serve? speak to her therefore, that she help me. And the Lord answering, said to her: Martha, Martha, thou art careful, and art troubled about many things. But one thing is necessary. Mary hath chosen the best part, which shall not be taken away from her.

Why does the Church read this gospel today?

Because it readily admits of being applied to Mary, the Mother of God, since she, far more worthily and lovingly than Martha, chose the best part, and thereby obtained the most glorious reward, which no one shall ever take from her.

What is the one thing necessary?

The glory of God and the salvation of the soul. Let a man, therefore, fulfil the duties which are binding upon him; but in so doing let him look only to God, avoid all uneasiness and distraction, all extravagance and excess, all that is unjust, and sooner sacrifice everything than suffer injury to his soul.

When the Spirit of God is at work, there is no need to go about looking for was of inducing humility and confusion; for the Lord Himself reveals these to us in a very different manner from any which we can find by means of our puny reflections, which are nothing by comparison with a true humility proceeding from the light given us in this way by tyhe Lord. The bestowal upon us of this knowledge by God so that we may learn that we are selves have nothing good is a well-known experience, and the greater are the favors we receive from Him, the better we learn it. 

St. Teresa of Jesus

NOVENA to the IMMACULATE HEART OF MARY

begins August 13, 2018

V. In the Name (✠) of the Father...       R. Amen.

V. O God, come unto my assistance;   R. O Lord, make haste to help me.

V. Glory be to the Father (☨) ...            R. As it was in the beginning...

V. Sweet Heart of Mary,                       R. Be my salvation.

V. Immaculate Heart of Mary,               R. Convert sinners, save souls from hell!

Prayer to the Immaculate Heart of Mary

V. Immaculate Virgin, who being conceived without sin, didst direct every movement of thy most pure heart toward God, and wast always submissive to His divine Will;

R. Obtain for me the grace * to hate sin with all my heart * and to learn from thee * to live in perfect resignation to the will of God.

V. O Mary, I wonder at that profound humility, which troubled thy blessed heart at the message of the Angel Gabriel, that thou hadst been chosen to be the Mother of the Son of the most high God, the while thou didst profess thyself His lowly handmaiden;

R. Ashamed at the sight of my own pride, * I beg of thee the grace of a contrite and humble heart, * so that, acknowledging my misery, * I may come to attain the glory * promised to those who are truly humble of heart.

V. Blessed Virgin, who didst keep in thy heart the precious treasure of the words of Jesus (☨) thy Son and, pondering over the sublime mysteries therein contained, couldst live only for God, how am I confounded by the coldness of my heart!

R. Ah, dear Mother, * obtain for me the grace of meditating always on the holy Law of God, * and of seeking to follow thine example * in the fervent practice of all the Christian virtues.

V. O Glorious Queen of Martyrs, whose sacred heart, in the Passion of thy Son, was cruelly pierced by the sword foretold by the holy and aged Simeon;

R. Obtain for my heart true courage and holy patience * to bear well the tribulations and trials of this wretched life; * may I show myself to be thy true child * by crucifying my flesh and all its desires * in following the mortification of the Cross.

V. O Mary, Mystic Rose, whose lovable heart, burning with the living fire of love, adopted us as thy children at the foot of the Cross, becoming thus our most tender Mother,

R. Make me experience the sweetness of thy motherly heart * and the power of thine intercession with Jesus (☨), * in all the dangers that beset me during life, * and especially at the dread hour of my death; * in such wise may my heart be united to thine, * and love thy Son, Our Lord, * both now and through endless ages. * Amen.

Atonement for Neglecting to Honor Mary

V. Lord, forgive all reviling of Mary's name! R. We beseech Thee, hear us!

V. Lord, forgive all contempt of her Immaculate Conception! R. We beseech Thee, hear us!

V. Lord, forgive all coldness in the honoring of Mary! R. We beseech Thee, hear us!

V. Lord, forgive all contempt of Mary's pictures! R. We beseech Thee, hear us!

V. Lord, forgive all neglect of the Holy Rosary! R. We beseech Thee, hear us!

V. Lord, forgive all indifference to Mary's motherly love! R. We beseech Thee, hear us!

An Act of Reparation

V. O blessed Virgin, Mother of God, look down in mercy from Heaven, where thou art enthroned as Queen, upon me, a miserable sinner, thine unworthy servant.

R. Although I know full well my own unworthiness, * yet in order to atone for the blasphemies, sacrileges, insults and offenses * that are done to thee by impious and blasphemous men, * from the depths of my heart I praise and extol thee * as the purest, the fairest, the holiest creature of all God's handiwork.

V. I bless thy holy Name,

R. I praise thine exalted privilege of being truly Mother of God, ever Virgin, * conceived without stain of sin, gloriously assumed body and soul into heaven, * Co-Redemptrix of the human race, * and Mediatrix of all graces.

V. I bless the Eternal Father,

R. Who chose thee in an especial way for His daughter;

V. I bless the Word Incarnate,

R. Who took upon Himself our nature in thy bosom and so made thee His Mother;

V. I bless the Holy Ghost,

R. Who took thee as His bride.

V. All honor, praise and thanksgiving to the ever-blessed Trinity,

R. Who predestined thee and loved thee so exceedingly from all eternity * as to exalt thee above all creatures to the most sublime heights.

V. O Virgin, holy and merciful,

R. Obtain for all who offend thee the grace of repentance, * and graciously accept this poor act of homage from me thy servant, * obtaining likewise for me from thy Divine Son * the pardon and remission of all my sins. * Amen.

Novena Prayer

V. O glorious and immaculate Heart of Mary, thy soul was pierced by a sword of sorrow at the sight of the Passion of thy divine Son. Intercede for me and obtain for me from Jesus (☨) (state your intentions), if it be for His honor and glory and for my good.

R. Amen.

V. O heart most pure of the Blessed Virgin,

R. Obtain for me from Jesus (☨) a pure and humble heart.

Magnificat

V. My soul * doth magnify the Lord

R. And my spirit hath rejoiced * in God my Savior.

V. Because He hath regarded the lowliness of His handmaid: * For, behold, from henceforth all generations shall call me blessed.

R. For He that is mighty hath done great things to me: * And holy is His Name.

V. And His mercy is from generation unto generations, * To them that fear Him.

R. He hath showed might with His arm: * He hath scattered the proud in the conceit of their heart.

V. He hath put down the mighty from their seat, * And hath exalted the lowly.

R. He hath filled the hungry with good things: * And the rich He hath sent empty away.

V. He hath received Israel His servant, * Being mindful of His mercy:

R. As He spoke to our fathers, * To Abraham and to his seed forever. Amen.

V. Glory be to the Father (☨) ...

R. As it was in the beginning...

V. In the Name (✠) of the Father... R. Amen.

The faithful who offer prayers or other acts of piety in honor of the Immaculate Heart of Mary, on any day during the month of August, may gain: an indulgence of 5 years, once. Those who persevere in such a devout exercise daily throughout the month of August, may gain plenary indulgence on the usual conditions. (S.C. Holy Off., March 13, 1913; S. P. Ap., June 2, 1935)

He who does not keep the true Catholic faith whole and without error will undoubtedly be lost.  He who is separated from the Catholic Church will not have life. 

Pope Gregory XVI, Perlatum Ad Nos

That the Mystical Body of Christ and the Catholic Church in communion with Rome are one and the same thing is a doctrine based on Revealed Truth.  That we must necessarily belong to the true Church if we are to attain everlasting salvation is a statement which some people reduce to meaningless formula. 

Pope Pius XII, Humani Generis

Nature of DOGMA - "A genuine supernatural message or communication from the living God Himself" -

and its Denial by Modernists

    Thus, We have reached one of the principal points in the Modernists' system, namely the origin and the nature of dogma. For they place the origin of dogma in those primitive and simple formulae, which, under a certain aspect, are necessary to faith; for revelation, to be truly such, requires the clear manifestation of God in the consciousness. But dogma itself they apparently hold, is contained in the secondary formulae.
To ascertain the nature of dogma (for the modernist), we must first find the relation which exists between the religious formulas and the religious sentiment. This will be readily perceived by him who realises that these formulas have no other purpose than to furnish the believer with a means of giving an account of his faith to himself. These formulas (for the modernist) therefore stand midway between the believer and his faith; in their relation to the faith, they are the inadequate expression of its object, and are usually called symbols; in their relation to the believer, they are mere instruments.
Hence it is quite impossible (for the modernist) to maintain that they express absolute truth: for, in so far as they are symbols, they are the images of truth, and so must be adapted to the religious sentiment in its relation to man; and as instruments, they are the vehicles of truth, and must therefore in their turn be adapted to man in his relation to the religious sentiment. But the object of the religious sentiment, since it embraces that absolute, possesses an infinite variety of aspects of which now one, now another, may present itself. In like manner, he who believes may pass through different phases. Consequently, the formulae too, which we call dogmas, must be subject to these vicissitudes, and are, therefore, liable to change. Thus the way is open to the intrinsic evolution of dogma. An immense collection of sophisms this, that ruins and destroys all religion. Dogma is not only able, but ought to evolve and to be changed.
St.Pius X, Pascendi

If the teaching proposed by the Church as dogma is not actually and really the doctrine supernaturally revealed by God through Jesus Christ Our Lord, [........] then there could be nothing more pitifully inane than the work of the Catholic Magisterium. [........] This common basis of the false doctrinal Americanism and of the Modernist heresy is, like doctrinal indifferentism itself, ultimately a rejection of Catholic dogma as a genuine supernatural message or communication from the living God Himself. It would seem impossible for anyone to be blasphemous or silly enough to be convinced, on the one hand, that the dogmatic message of the Catholic Church is actually a locutio Dei ad homines, and to imagine, on the other hand, that he, a mere creature, could in some way improve that teaching or make it more respectable. The very fact that a man would be so rash as to attempt to bring the dogma of the Church up to date, or to make it more acceptable to those who are not privileged to be members of the true Church, indicates that this individual is not actually and profoundly convinced that this dogmatic teaching of the Catholic Church is a supernatural communication from the living and Triune God, the Lord and Creator of heaven and earth. It would be the height of blasphemy knowingly to set out to improve or to bring up to date what one would seriously consider a genuine message from the First Cause of the universe.
Fr. Joseph C. Fenton, AER, The Sacrorum Antistitum and the Background of the Oath Against Modernism

Whether in the Ordinary or Extra-ordinary flavor: The "Assembly…Celebrates."

General Instruction on the Novus Ordo Mass

The Lord's supper or Mass is the sacred assembly or congregation of the people of God gathering together, with a priest presiding, in order to celebrate the memorial of the Lord.  For this reason, Christ's promise applies supremely to such a local gathering of the Church: "Where two or three come together in my name, there am I in their midst."

Article 7(1969)

COMMENT: "Almost any believing Protestant of whatever denomination would be able to assent to such a definition." 

Msgr. Klaus Gamber

The Cross was necessary not just to redeem from sin,

but to make those redeemed, by grace, "share in the friendship of God,"

 the "power to be made the sons of God."  John 1:12

He is known to have shed, not a little drop of blood,- though this would have sufficed for the redemption of the entire human race, because of the (Hypostatic) Union with the Logos, - but streams of it, like unto a river… That the mercy involved in such a large effusion (of blood) be not rendered vain, empty, and superfluous, He laid up for the Church militant a copious treasure, which the good Father desires to dispense to his children, in order that it may become an infinite store-house for men, and that those who make use of it may share in the friendship of God. 

Pope Clement VI, Unigenitus, 1343

Some say that fraternal correction does not extend to the prelates either because man should not raise his voice against heaven, or because the prelates are easily scandalized if corrected by their subjects. However, this does not happen, since when they sin, the prelates do not represent heaven, and, therefore, must be corrected. And those who correct them charitably do not raise their voices against them, but in their favour, since the admonishment is for their own sake.... For this reason, according to other (authors), the precept of fraternal correction extends also to the prelates, so that they may be corrected by their subjects."

St. Thomas Aquinas, O. P., IV Sententiarum, D. 19, Q. 2, A. 2
There being an imminent danger for the Faith, prelates must be questioned, even publicly, by their subjects. Thus, St. Paul, who was a subject of St. Peter, questioned him publicly on account of an imminent danger of scandal in a matter of Faith. And, as the

Glossa

of St. Augustine puts it (Ad

Galatas

2.14), "St. Peter himself gave the example to those who govern so that if sometime they stray from the right way, they will not reject a correction as unworthy even if it comes from their subjects...."
St. Thomas Aquinas, O. P.
We have divided the one path into many, so the witness we should give has been obscured.  I think we should first be thankful that there is so much unity. It's nice that we can pray together today, sing the same hymns together, hear the same word of God together, that we can interpret and try to understand it together. 
Pope Benedict XVI addressing Lutheran congregation in Rome, March 14, 2010
Historical Note: Only Catholics are Christians.  The Thirty Years' War was fought between Catholics and those who rejected the revelation of Jesus Christ for a religion of their own making.
There are so many divisions among us Christians, if we look at the history of the Church! Even now we are divided. In history, as Christians, we waged wars among ourselves because of theological differences; let us think of the Thirty Years' War. But this is not Christian.  We are divided even now: we must ask for unity among all Christians, the unity that Jesus wants, because he prayed for this.  Pope Francis, General Audience, 8/27/2014
"I seek for nothing more; I have made the sacrifice of everything and of everyone to God; now I prepare to die. Now it is indeed true that nothing more remains to me, Jesus.  I recommend my poor soul to Thee … Jesus!" 
St. Gemma Galgani, Last Words
Both the Sacrament of Baptism itself and the will to receive the Sacrament are necessary for salvation!
"But God desired that his confession should avail for his salvation, since he preserved him in this life until the time of his holy regeneration."
St. Fulgentius
Thus the proper understanding of the passage from the Catechism of Trent:
Canon 4 on the sacraments in general: If anyone says that the sacraments of the New Law are not necessary for salvation but are superfluous, and that without them or without the desire of them men obtain from God through faith alone the grace of justification, though all are not necessary for each one, let him be anathema.
"If anyone is not baptized, not only in ignorance, but even knowingly, he can in no way be saved. For his path to salvation was through the confession, and salvation itself was in baptism. At his age, not only was confession without baptism of no avail: Baptism itself would be of no avail for salvation if he neither believed nor confessed."
St. Fulgentius
Notice, both the CONFESSION AND THE BAPTISM are necessary for salvation, harkening back to Trent's teaching that both the laver AND the "votum" are required for justification, and harkening back to Our Lord's teaching that we must be born again of water AND the Holy Spirit.
 
In fact, you see the language of St. Fulgentius reflected in the Council of Trent. Trent describes the votum (so-called "desire") as the PATH TO SALVATION, the disposition to Baptism, and then says that "JUSTIFICATION ITSELF" (St. Fulgentius says "SALVATION ITSELF") follows the dispositions in the Sacrament of Baptism.
 
Yet another solid argument for why Trent is teaching that BOTH the votum AND the Sacrament are required for justification.
"Hold most firmly and never doubt in the least that not only all pagans but also all Jews and all heretics and schismatics who end this present life outside the Catholic Church are about to go into the eternal fire that was prepared for the Devil and his angels."
St. Fulgentius
"The most Holy Roman Church firmly believes, professes and preaches that none of those existing outside the Catholic Church, not only pagans, but also Jews and heretics and schismatics, can have a share in life eternal; but that they will go into the 'eternal fire which was prepared for the devil and his angels.'" 
St. Eugene IV, Cantate Domino
Ladislaus, CathInfo
If (the Pope) gives an order contrary to good customs, he should not be obeyed; if he attempts to do something manifestly opposed to justice and the common good, it will be licit to resist him; if he attacks by force, by force he can be repelled, with a moderation appropriate to a just defense.
Fr. Francisco Suarez, S. J.
The Novus Ordo is "irreversible" only because it lost its way long ago. There can be no retracing of its steps. The  fruit of the Novus Ordo is apostasy. It is a memorial meal with an ever changing menu. Pope Francis does not possess the authority to overturn Dogma, therefore, he cannot overturn God's liturgical laws any more than he can overturn God's laws regarding Sodomy, Fornication and Adultery.
"After this magisterium, after this long journey, we can affirm with certainty and with magisterial authority that the liturgical reform is irreversible." 
Pope Francis the Destroyer, addressing the 68th Italian National Liturgical Week, August 24, 2017
"If anyone shall say that the received and approved rites of the Catholic Church accustomed to be used in the solemn administration of the sacraments may be disdained or omitted by the minister without sin and at pleasure, or may be changed to other new rites by any pastor of the churches whomsoever : let him be anathema."
Council of Trent, Den. 856
Only non-dogmatic truths can be ranked in order of importance. All Catholic dogmas rank equally, because to deny just one is to deny God's authority which is behind them all. 
Bishop Richard Williamson
We cannot be sure if we are loving God, although we may have good reason to believe that we are, but we can know quite well if we are loving our neighbor.  And be certain that, the farther advanced you find you are in this, the greater the love you will have for God. 
St. Teresa of Avila
Do you know how we have to read the Holy Scriptures? Like someone who reads letters which have come to him from his native land; to see what news we have from Heaven and what they tell us of our fatherland, where we have our parents and brethren and friends and acquaintances, and where we  are wishing and longing to go. 
St. Augustine
"In Freemasonary it is allowed to kill."
Nedeljko Čabrinović, 1895 –1916, one of seven young men of a Masonic secret society known as the Black Hand who conspired to assassinate Archduke Franz Ferdinand of Austria in Sarajevo in June 1914, on October 12, 1914 at his trial for the murders.
It is erroneous to conceive of graces of state as helps which will automatically fill in for deficits of temperament, aptitude, and preparation, as if the mere fact of being assigned to a task would make us able to accomplish it, as if God were bound to grant us graces of state that would compensate for our deficiencies. The grace of state is not a guarantee of infallibility to a superior; it is not a conferment of knowledge to the ignorant to become teachers, and so on; it is not a panacea... We must prepare ourselves to receive the graces of state like all graces, to merit them as much as possible, through an entire and continual docility to the invitations of the Holy Ghost. Indeed, this would be an illusion that imagines God granting graces of state mechanically. If God always offers these graces, they would only be received in the measure of the disposition of the subject.
Dictionary of Spirituality, quoted by Fr. Olivier Rioult, The Impossible Reconciliation
We are in a full crisis of faith! Therefore, in order to stop the divisions now in progress, the Pope [i.e., Pope Francis] — like Paul VI in 1967, faced with the erroneous theories that were circulating shortly after the conclusion of the Council — should make a Declaration or Profession of Faith, affirming what is Catholic, and correcting those ambiguous and erroneous words and acts — his own and those of bishops — that are interpreted in a non-Catholic manner.
Otherwise, it would be grotesque that, while seeking unity with non-Catholic Christians or even understanding with non-Christians, apostasy and division are being fostered within the Catholic Church.
Msgr. Nicola Bux, interview with Edward Pentin, June 2017
Jesus never manifests himself nor lets me hear his voice. He teaches me in secret, but he has shown me the only path which leads to the divine furnace of his love. It is the complete abandonment of a baby sleeping without fear in its fa­ther's arms…. Jesus does not demand great deeds. All he wants is self-surrender and gratitude…. O Jesus, if only I could tell all little souls of your immea­surable condescension! I feel that if you found a soul feebler than mine — though that's impossible — you would delight in heaping even greater favors on it if it abandoned itself with supreme confi­dence to your infinite mercy.
St. Thérèse of the Child Jesus and the Holy Face, The Story of a Soul
Amnesty International reported that now that Chile's pro-life law has fallen, the Dominican Republic, Haiti, Honduras, El Salvador, Nicaragua, and Suriname are the only countries left that completely protect pre-born babies from abortion.
At least we won't have to hear about the "Cardinal Keeler Center" any more, but do not expect it to be renamed in honor of Rev. Enrique Tomas Rueda who warned the Church about the "Homosexual Network" in 1982.  Does the bishop have a plan to cleanse the diocese from all the homosexual clerics?
Bishop Gainer Makes Building Naming Policy Retroactive
Bishop Ronald W. Gainer announced on Wednesday, Aug. 1, that a new Building Naming Policy has been approved, effective immediately, for the Diocese of Harrisburg. Under the new policy, the name of every Bishop since 1947 will be removed from any building, facility, room or other position of honor in the Diocese. This move is in response to the extensive investigation by the Dioceses into reports of and inadequate response to allegations of child sexual abuse.
The investigation caused the Diocese to take a frank look at its past as well as its present. Part of that assessment was an evaluation of whether any lingering symbols of the sad history revealed in the investigation should remain.
Bishop Gainer directed a "Committee on Names" be formed, to advise him on whether any of the persons criticized in the investigation should have their names removed from the Diocese's facilities.
As a result of the investigation, it was clear the leadership of the Church did not in every case take adequate measures when handling matters related to offending clerics. This information was reviewed by the Diocese's legal counsel and along with the unanimous recommendation of the "Committee on Naming," the decision was made to approve the new policy.
"I agree with the recommendations that I have received from my advisors on these matters and have instructed Diocesan Staff to begin efforts to change names, effective immediately," said Bishop Gainer.
Bishop McDevitt High School will not have its name changed because there are no records of these matters during the tenure of Bishop McDevitt and the investigation only extended back to 1947, twelve years after his death.
Truth always bears repeating. Unless the problem is properly defined, there can be no solution!
Cardinal Bertone correct in linking clerical sex abuse and homosexuality, says psychiatrist
    West Conshohocken, Pa., Apr 16, 2010 / 04:38 pm (CNA News)
    Following Cardinal Tarcisio Bertone's comments in Chile about a link existing between homosexuality and pedophilia in cases of clerical sexual abuse, both Church officials and secular figures clarified his statement. But Dr. Richard Fitzgibbons, a psychiatrist with experience treating sexually abusive priests, told CNA that the cardinal's statement is accurate.
    At a press conference last Monday evening at the Pontifical Seminary of Santiago, Chile, the Vatican Secretary of State Cardinal Tarcisio Bertone said, "Many psychologists and psychiatrists have shown that there is no link between celibacy and pedophilia." Instead, they have found a "relationship between homosexuality and pedophilia," he added.
    Many gay rights organizations reacted vehemently to Cardinal Bertone's statement, leading Fr. Federico Lombardi, director of the Vatican Press office, to assert  that "it obviously refers to the problem of abuse by priests and not in the population in general."
    A statement from the French Foreign Ministry calling the linkage "unacceptable" was followed by a statement by Fr. Marcus Stock, the General Secretary of the Catholic Bishops' Conference of England and Wales. "To the best of my knowledge, there is no empirical data which concludes that sexual orientation is connected to child sexual abuse," he said.
    "The consensus among researchers is that the sexual abuse of children is not a question of sexual 'orientation,' whether heterosexual or homosexual, but of a disordered attraction or 'fixation,'" Fr. Stock added.
    However, a U.S. psychiatrist with experience in treating priests with pedophilia disagrees that there is no link between homosexuality and sexual abuse of children. "Cardinal Bertone's comments are supported completely by the John Jay study report and by clinical experience," Dr. Richard Fitzgibbons told CNA. "In fact, every priest whom I treated who was involved with children sexually had previously been involved in adult homosexual relationships."
    Fitzgibbons, who has been the director of Comprehensive Counseling Center in West Conshohocken, Penn. since 1988, has worked extensively with individuals suffering from same sex attraction (SSA) and priests accused of pedophilia. He also presently serves as a consultant to the Congregation for the Clergy at the Holy See.
    In his 2002 "Letter to Catholic Bishops," Fitzgibbons identified priests prone to sexual abuse as having suffered "profound emotional pain" during childhood due to loneliness, problems in their relationships with their fathers, rejection by their peers, lack of male confidence, and poor self image or body image. Fitzgibbons said that these experiences lead priests especially to direct their sadness and anger towards the Church, her teachings on sexual morality, and the Magisterium.
    He also noted that priests who have engaged in sexual misconduct with minors suffer from a "denial of sin in their lives." "They consistently refused to examine their consciences, to accept the Church's teachings on moral issues as a guide for their personal actions, or regularly avail themselves of the sacrament of reconciliation. These priests either refused to seek spiritual direction or choose (sic) a spiritual director or confessor who openly rebelled against Church teachings on sexuality," the letter said.
    When asked what sort of new information has become available since the publication of the letter, Fitzgibbons put an emphasis on narcissism. "This epidemic personality weakness in the west predisposes individuals to excessive anger, the worship of self, rebelliousness against God and His Church particularly in regard to sexual morality and sexual acting-out," he said.
    The psychiatrist also reviewed the findings of the John Jay researchers, who reported that 81 percent of the victims of clerical sexual abuse were male, 51 percent of whom were age 11-14, 27 percent were aged 15-17, 16 percent between 8-10, and 6 percent were under 7 years of age, emphasized Fitzgibbons.
    For priests who do suffer from SSA, "I would recommend that they become more knowledgeable about the emotional origins and healing of same-sex attractions, as well as the serious medical and psychiatric illnesses associated with homosexuality," advised Fitzgibbons. "We have observed many priests grow in holiness and in happiness in their ministry as a result of the healing of their childhood and adolescent male insecurity, loneliness and anger and, subsequently, their same-sex attractions."
    Because of the link between homosexuality and clerical sexual abuse mentioned by Cardinal Bertone, priests and seminarians with same sex attraction have a solemn responsibility to seek help and to protect the Church from further shame and sorrow, said Fitzgibbons.
Make no mistake, my brothers, if anyone joins a schismatic he will not inherit God's Kingdom. If anyone walks in the way of heresy, he is out of sympathy with the Passion. Be careful, then, to observe a single Eucharist. For there is one flesh of our Lord, Jesus Christ, and one cup of his blood that makes us one, and one altar, just as there is one bishop along with the presbytery and the deacons, my fellow slaves. In that way whatever you do is in line with God's will.
St. Ignatius of Antioch
Remember in your charity the following pray requests:         
Please remember our expectant mothers: Victoria Dimmel, Erika Zepeda, and Carmen Carrol,
Fr. John Murphy, for his spiritual and physical welfare, and Fr. Collins,
Charles Muldowney, who is terminally ill,
Luis Rafael Zelaya, for his conversion,
For the health of Kim Cochran, the daughter-in-law of Joseph and Brenda Cochran, the wife of their son Joshua,
Louie Verrecchio, Catholic apologist, who has a health problem,
John Minidis, Jr. family, for help in their spiritual trial,  
John and Joann DeMarco, for their health and spiritual welfare,
Regina (Manidis) Miller, her spiritual welfare and health,   
Melissa Elena Levitt, her health and conversion, and welfare of her children,
For the spiritual and temporal welfare of Irwin Kwiat,
Fr. Waters asks our prayers for Elvira Donahy, who is recovering from a stroke,
Kimberly Ann, the daughter of John and Joann DeMarco, for her health and spiritual welfare,
Mufide Rende, a traditional Catholic from India has asked our prayers for her welfare,
Mary and Bill Glatz, the welfare of their family,
Barbara Harmon, who is gravely ill, and still cares for her ailing parents,
For the health and welfare of Kolinsky and Sorace families,
Fr. Waters asks our prayers for the health and spiritual welfare of Brian Abramowitz,
Thomas Schiltz family, in grateful appreciation for their contribution to the beauty of our chapel,
Welfare of Bishop Richard Williamson, for strength and courage in the greater battles to come,
Angelina Montesano family & Helen Snyder, for their health and spiritual welfare,
Michael J. Brigg & his family, who have helped with the needs of the Mission,
The conversion of David Keithley and the welfare of the Nathaniel Miller family, are the petitions of Gene Peters,
For the conversion of Ben & Tina Boettcher family, Karin Fraessdorf, Eckhard Ebert, and Fahnauer family,
Fr. Waters requests our prayers for Br. Rene, SSPX who has been ill, and for Fr. Thomas Blute, 
For the health and welfare of Kathryn Lederhos, the aunt of David Drew,
For the welfare of Fr. Paul DaDamio and Fr. William T. Welsh,
The Drew's ask our prayers for the welfare of Joe & Tracy Sentmanat family, Keith & Robert Drew, Christy Koziol & her children, Fred Nesbit and Michael Nesbit families, and Gene Peters Family, the John Manidis Family, the Sal Messinio Family, Michael Proctor Family,
Ryan Boyle grandmother, Jane Boyle, who is failing health,
Ebert's request our prayers for the Andreas & Jenna Ortner Family,
Joyce Paglia has asked prayers for George Richard Moore Sr. & his children, and her brother, George Panell,
For the welfare of Anthony & Joyce Paglia, who are responsible for the beautiful statuary in our chapel,
Philip Thees asks our prayers for his family, for McLaughlin Family, the conversion of Bruce Heller, & Janet Gardner, the welfare of Dan Polly Weand, the conversion of Sophia Herman, Tony Rosky, and Carl Ropeter, the welfare Nancy Erdeck, the wife of the late Deacon Erdeck, and the welfare of Frank D'Agustino who is ill, the health of Charles Kanaskie, and the health of his brother, Thomas Thees, John Calasanctis, Stephen Cagorski, Tony Rosky, John Bogda, and Maryann Reutter.
Pray for the Repose of the Souls:
Auxiliadora de Gomez, died July 4, the Godmother and aunt of Claudia Drew, and her husband, Eduardo Gomez Lopez, February 28,
Sandra Peters, the wife of Gene Peters, who died June 10 receiving the sacraments and wearing our Lady's scapular,
Rev. Francis Slupski, a priest who kept the Catholic faith and its immemorial traditions, died May 14,
Martha Mochan, the sister of Philip Thees, died April 8,
George Kirsch, our good friend and supporter of this Mission, died February 15,
For Fr. Paul J. Theisz, died October 17, is the petition of Fr. Waters,
Fr. Mecurio Fregapane, died Jan 17, was not a traditional priest but always charitable,
Fr. Casimir Peterson, a priest who often offered the Mass in our chapel and provided us with sound advice, died December 4,
Fr. Constantine Bellasarius, a faithful and always charitable Eastern Rite Catholic Melkite priest, who left the Roman rite, died November 27,
Christian Villegas, a motor vehicle accident, his brother, Michael, requests our prayers,
John Vennari, the former editor of Catholic Family News, and for his family's welfare,
Mary Butler, the aunt of Fr. Samuel Waters, died October 17,
Joseph DeMarco, the nephew of John DeMarco, died October 3,
John Fergale, died September 25 after receiving the traditional sacramental rites of the Church wearing the brown scapular,
John Gabor, the brother of Donna Marbach, died September 9,
Fr. Eugene Dougherty, a faithful priest, fittingly died on the Nativity of the BVM after receiving the traditional Catholic sacraments,
Phyllis Schlafly, died September 5,
Helen Mackewicz, died August 14,
Mark A. Wonderlin, who died August 2,
Fr. Carl Cebollero, a faithful priest to tradition who was a friend of Fr. Waters and Fr. DeMaio,
Jessica Cortes, a young mother of ten who died June 12,
Frances Toriello, a life-long Catholic faithful to tradition, died June3, the feast of the Sacred Heart, and her husband Dan, died in 1985, 
John McLaughlin, a friend of the Drew's, died May 22,
Angela Montesano, who died April 30, and her husband, Salvatore,  who died in July 3, 2013,
Charles Schultz, died April 5, left behind nine children and many grandchildren, all traditional Catholics,
Esperanza Lopez de Callejas, the aunt of Claudia Drew, died March 15,
Fr. Edgardo Suelo, a faithful priest defending our traditions who was working with Fr. Francois Chazal in the Philippines, died February 19,
Conde McGinley, a long time laborer for the traditional faith, died February 12, at 96 years,
The Drew family requests your prayers for Ida Fernandez and Rita Kelley, parishioners at St. Jude,
Fr. Stephen Somerville, a traditional priest who repented from his work with the Novus Ordo English translation, died December 12,
Fr. Arturo DeMaio, a priest that helped this Mission with the sacraments and his invaluable advice, died December 2,
J. Paul Carswell, died October 15, 2015,
Solange Hertz, a great defender of our Catholic faith, died October 3, the First Saturday of the month,
Paula Haigh, died October 21, a great defender of our Catholic faith in philosophy and natural science,
Gabriella Whalin, the mother of Gabriella Schiltz, who died August 25,
Mary Catherine Sick, 14 year old from a large traditional Catholic family, died August 25,
Fr. Paul Trinchard, a traditional Catholic priest, died August 25,
Stephen J. Melnick, Jr., died on August 21, a long-time faithful traditional Catholic husband and father, from Philadelphia,
Patricia Estrada, died July 29, her son Alex petitions our prayers for her soul,
Fr. Nicholas Gruner, a devoted priest & faithful defender of Blessed Virgin Mary and her Fatima message, died April 29,
Sarah E. Shindle, the grandmother of Richard Shindle, died April 26,
Madeline Vennari, the mother of John Vennari, died December 19,
Salvador Baca Callejas, the uncle of Claudia Drew, died December 13,
Robert Gomez, who died in a motor vehicle accident November 29,
Catherine Dunn, died September 15,
Anthony Fraser, the son of Hamish Fraser, died August 28,
Jeannette Rhoad, the grandmother of Devin Rhoad, who died August 24,
John Thees, the uncle of Philip Thees, died August 9,
Sarah Harkins, 32 year-old mother of four children, died July 28,
Anita Lopez, the aunt of Claudia Drew,
Fr. Kenneth Walker, a young traditional priest of the FSSP who was murdered in Phoenix June 11,
Fr. Waters petitions our prayers for Gilberte Violette, the mother of Fr. Violette, who died May 6,
Pete Hays petitions our prayers for his brothers, Michael, died May 9, and James, died October 20, his sister, Rebecca,  died March17, and his mother, Lorraine Hayes who died May 4,
Philip Marbach, the father of Paul Marbach who was the coordinator at St. Jude in Philadelphia, died April 21,
Richard Slaughtery, the elderly sacristan for the SSPX chapel in Kansas City, died April 13,
Bernedette Marie Evans nee Toriello, the daughter of Daniel Toriello , died March 31, a faithful Catholic who suffered many years with MS, 
Natalie Cagorski, died march 23,
Anita Lopez de Lacayo, the aunt of Claudia Drew, who died March 21,
Mario Palmaro, Catholic lawyer, bioethicist and professor, apologist, died March 9, welfare of his widow and children,
Daniel Boyle, the uncle of Ryan Boyle, died March 4,
Jeanne DeRuyscher, who died on January 25,
Arthur Harmon, died January 18,
Fr. Waters petitions our prayers for the soul of Jeanne DeRuyscher, who died January 17,
Joseph Proctor, died January 10,
Susan Scott, a devote traditional Catholic who made the vestments for our Infant of Prague statue, died January 8,
Brother Leonard Mary, M.I.C.M., (Fred Farrell), an early supporter and friend of Fr. Leonard Feeney, died November 23,
John Fergale, requests our prayers for his sister Connie, who died December 19,
Jim Capaldi, died December 15,
Brinton Creager, the son of Elizabeth Carpenter, died December 10, 
Christopher Lussos, age 27, the father of one child with an expecting wife, died November 15,
Jarett Ebeyer, 16 year old who died in his sleep, November 17, at the request of the Kolinsky's,
Catherine Nienaber, the mother of nine children, the youngest three years of age, killed in MVA after Mass, 10-29,
Nancy Aldera, the sister of Frances Toriello, died October 11, 2013 at 105 years of age,
Mary Rita Schiltz, the mother of Thomas Schiltz, who died August 27,
William H. (Teddy) Kennedy, Catholic author of Lucifer's Lodge, died August 14, age 49, cause of death unknown,
Alfred Mercier, the father of David Mercier, who died August 12,
The Robert Kolinsky asks our prayers for his friend, George Curilla, who died August 23,
John Cuono, who had attended Mass at our Mission in the past, died August 11,
Raymond Peterson, died July 28, and Paul Peterson, died February 19, the brothers of Fr. Casimir Peterson,
Margaret Brillhart, who died July 20,
Msgr. Joseph J. McDonnell, a priest from the diocese of Des Moines, who died June 8,
Patrick Henry Omlor, who wrote Questioning The Validity of the Masses using the New, All English Canon, and for a series of newsletters which were published as The Robber Church, died May 2, the feast of St Athanasius,  
Bishop Joseph McFadden, died unexpectedly May 2,
Timothy Foley, the brother-in-law of Michelle Marbach Folley, who died in April,
William Sanders, the uncle of Don Rhoad, who died April 2,
Gene Peters ask our prayers for the repose of the soul of Mark Polaschek, who died March 22,
Cecelia Thees, died February 24,
Elizabeth Marie Gerads, a nineteen year old, the oldest of twelve children, who died February 6, 
Michael Schwartz, the co-author with Fr. Enrique Rueda of "Gays, Aids, and You," died February 3,
Stanley W. Moore, passed away in December 16, and Gerard (Jerry) R. Pitman, who died January 19, who attended this Mission in the past, 
Louis Fragale, who died December 25,
Fr. Luigi Villa, Th.D. author of Vatican II About Face! detailing the heresies of Vatican II, died November 18 at the age of 95,
Rev. Michael Jarecki, a faithful traditional Catholic priest who died October 22,and Rev. Hector Bolduc, who died September 10,
Jennie Salaneck, died September 19 at 95 years of age, a devout and faithful Catholic all her life,
Dorothy Sabo, who died September 26,
Cynthia (Cindy) Montesano Reinhert, the mother of nine children, four who are still at home, died August 19,
Regina Spahalsky, who died June 24, and for the soul of Francis Lester, her son,
Julia Atkinson, who died April 30,
Antonio P. Garcia, who died January 6, 2012 and the welfare of his teenage children, Andriana and Quentin,
Helen Crane, the aunt of David Drew who died February 27,
Fr. Timothy A. Hopkins, of the National Shrine of St. Philomena, in Miami, November 2,
Frank Smith, who died February 7, and the welfare of his wife, Delores,
Eduardo Cepeda, who died January 26,
Larry Young, the 47 year old father of twelve who died December 10 and the welfare of his wife Katherine and their family,
Sister Mary Bernadette, M.I.C.M., a founding member of the Slaves of the Immaculate Heart of Mary, died December 16,
Joeseph Elias, who died on September 28,
William, the brother of Fr. Waters, who died September 7,
Donald Tonelli, died August 1,
Rev. Fr. Gregory Hesse, of Austria, a great defender of Catholic Truth, died January 25, 2006,
Emma Colasanti, who died May 29,
Mary Dullesse, who died April 12, a Catholic convert who died wearing our Lady's scapular,
Ruth Jantsch, the grandmother of Andre Ebert, who died April 7, Derrick and Denise Palengat, his godparents,
Philip D. Barr, died March 5, and the welfare of his family, 
Judith Irene Kenealy, the mother of Joyce Paglia, who died February 23, and her son, George Richard Moore, who died May 14, 
For Joe Sobran who died September 30,
Fr. Hector Bolduc, a great and faithful priest, died, September 10, 2012,
John Vennari asks our prayers for Dr. Raphael Waters who died August 26,
Stanley Bodalsky, the father of Mary Ann Boyle who died June 25,
Mary Isabel Kilfoyle Humphreys, a former York resident and friend of the Drew's, who died June 6th,
Rev. John Campion, who offered the traditional Mass for us every first Friday until forbidden to do so by Bishop Dattilo, died May 1,
Joseph Montagne, who died May 5,
For Margaret Vagedes, the aunt of Charles Zepeda, who died January 6,
Fr. James Francis Wather, died November 7, 2006, author of The Great Sacrilege and Who Shall Ascend?, a great defender of dogma and liturgical purity,
Fr. Enrique Rueda, who died December 14, 2009, to whom our Mission is indebted,
Fr. Peterson asks to remember, Leonard Edward Peterson, his cousin, Wanda, Angelica Franquelli,  and the six priests ordained with him.
Philip Thees petitions our prayers for Beverly Romanick, Deacon Michael Erdeck, Henry J. Phillips, Grace Prestano, Connie DiMaggio, Elizabeth Thorhas, Elizabeth Thees, Theresa Feraker, Hellen Pestrock, and James & Rose Gomata, and Kathleen Heinbach,
Fr. Didier Bonneterre, the author of The Liturgical Movement, and Fr. John Peek, both were traditional priests,
Brother Francis, MICM, the superior of the Slaves of the Immaculate Heart of Mary in Richmond, NH, who died September 5,
Rodolfo Zelaya Montealegre, the father of Claudia Drew, who died May 24,
Rev. Francis Clifford, a devout and humble traditional priest, who died on March 7,
Benjamin Sorace, the uncle of Sonya Kolinsky.
According to Francis the Most Merciful, the Catholic Church has approved, as morally permissible for the last two thousand years, the 'intrinsically evil' act of capital punishment!
Heresy in the Catechism. Wolf in the Vatican. No Shepherds in Sight.
OnePeterFive | Steve Skokec | August 2, 2018
Just as the latest round of homosexual network and sex abuse allegations in the Church are reaching a fever pitch, Pope Francis – who has been eerily quiet of late – dropped a nuclear theological bomb into our midst.
From CRUX:
According to the Catechism of the Catholic Church, the death penalty now is no longer admissible under any circumstances. The Vatican announced on Thursday Pope Francis approved changes to the compendium of Catholic teaching published under Pope John Paul II.
"The death penalty is inadmissible because it is an attack on the inviolability and dignity of the person," is what the Catechism of the Catholic Church now says on the death penalty, adding that the Church "works with determination for its abolition worldwide."
As I have previously attempted to demonstrate, this is simply theologically wrong. There's no way around that. But I wanted the opinion of an expert – which I am not – so I reached out this morning to a trustworthy theologian who is well versed in the finer distinctions of Magisterial authority and its limits. This was the response I received:
"The traditional teaching of the Catholic Church on the intrinsic morality of the death penalty is irreformable dogma. To deny this or assert the contrary is formally heretical. Catholics remain obliged to believe and accept this doctrine regardless of any changes to the Catechism." [.....]
COMMENT:  This is just further proof that the doctrine of Religious Liberty is heresy and, like all heresy, leads to objective sin.  Religious Liberty is based upon the belief that the dignity of man is so great that he is free to ignore the truths God has revealed and disobey His commandments.  It leads to the moral error of religious indifferentism in the practical order. This teaching on capital punishment is just another extension of this doctrinal error.  Here Francis/Bergoglio claims that the dignity of man is so great his life cannot be forfeited regardless of his crimes. If this were true understanding of natural law, which in creation is a manifestation of the mind of God, it would apply to God as well.  This explains why the modernist Novus Ordo heretics who profess religious liberty deny the eternal punishment of hell.  Unfortunately for them, this denial will only provide them with the opportunity to learn by experience. 
Francis/Bergoglio in practice affords greater right to life to the abortionist than his victim!
What's Going on in Bergoglio's Pontifical Academy for Life Anyway?
Is there no end to the anti-life scandals at Pontifical Academy for Life? Or is it Death?
Karolinska Institute is NOT a "Medical University." It's a Big Auschwitz for unborn children.
In the selection of its members, the Vatican must also consider the institution that the member represents. In the case of Katarina Le Blanc that institution is the Karolinska Institute – one of the world's foremost promoters of abortion and abortifacients. The Institute also is involved in non-therapeutic fetal experimentation and the provision of fetal tissues from aborted babies. Its eugenic mind-set is illustrated by its pioneer promotion of human embryo pre-implantation diagnosis and in-vitro Fertilization.
Either remove Le Blanc and all the other anti-life characters which infest the "academy" or just shut the growing hell-hole down! Enough is enough!
Randy Engel, U.S. Coalition for Life, July 19, 2017
Building Bridges to Hell – The homosexual agenda does not seek to be left alone in their vices but rather seeks to have their vices recognized and approved as normal moral behavior!
<![if !vml]>
<![endif]>Many of the gay persons who I met that week revealed a deep spirituality and faith. And most interesting of all, the people I met asked that we, as ministers of the Church, be people of compassion and understanding, and not be afraid to teach the message of the Gospel and the Church with gentleness and clarity even in the midst of ambiguity of lifestyle, devastation, despair and hostility. As a Church and as pastoral ministers, we still have a long journey ahead of us as we welcome strangers into our midst and listen to them.
Over the past weeks, I read many of the critical comments of Jesuit Fr. James Martin's book, Building a Bridge. I shook my head in bewilderment several times as I read venom and vitriol in some of the critiques. It is one thing to critique and raise questions. It is another to condemn, disparage and dismiss. I sensed palpable fear and anger in some of the negative commentaries. I made it a point to read the book in one sitting last weekend. I was astounded that what I read in commentaries, blogs, some bishops' messages, had very little to do with what I considered to be very mild, reflections offered by a well-known Jesuit priest who simply invited people to build bridges with those who are on distant shores. Fr. Martin's book is not dogma or doctrine. It is by no means revolutionary. It is merely an invitation to sit down and talk, face-to-face with people we consider to be different.
Whereas Fr. Martin and Pope Francis invite us to build bridges and become instruments of dialogue, critics of both Fr. Martin, the Pope, and many of us who support Pope Francis thrive in erecting high, impenetrable walls and noisy echo chambers of monologue.
Fr. Thomas Rosica, Vatican spokesman for English speaking people, addressing the homosexual haven Most Holy Redeemer Church in San Francisco.  Fr. Rosica is defending to homosexuals the homosexual friendly book by the Jesuit, Fr. James Martin.  Homosexuals cannot praise each other too highly.  Martin's book does not endorse any Catholic ministries that support conversion, repentance, chastity.  He endorses only those organizations that reject Catholic morality, such as, New Ways Ministry.
The National Catholic Reporter said:
It was a real-life horror story that galvanized Martin to write this manuscript. Just weeks after the massacre of 49 people at Pulse, a gay nightclub in Orlando (by a conflicted Moslem Homosexual), he was offered the Bridge Building award from New Ways Ministry, a longtime Catholic advocacy and ministry organization for LGBT Catholics and their families. Building a Bridge is an expansion of his acceptance speech. […..] Part of what motivated Martin to accept the Bridge Building Award was the inadequate response offered by Catholic bishops to the Pulse tragedy. Although many church leaders expressed both horror and sorrow, only a handful of the more than 250 Catholic bishops used the words gay or LGBT," Martin writes. "I found this revelatory."
I am glad that we are talking about "homosexual people" because before all else comes the individual person, in his wholeness and dignity. And people should not be defined only by their sexual tendencies: let us not forget that God loves all his creatures and we are destined to receive his infinite love.
Pope Francis
It is not the position of the Roman Catholic Church that a pope is incapable of leading people astray by false teaching as a public doctor…. He may be the supreme appeal judge of Christendom… but that does not make him immune to perpetrating doctrinal howlers. Surprisingly, or perhaps not so surprisingly, given the piety that has surrounded the figures of the popes since the pontificate of Pius IX, this fact appears to be unknown to many who ought to know better…. (There is now) a danger of possible schism…  (but, not as possible as) an immediate danger as the spread of a moral heresy.
Fr Aidan Nichols, O.P., author of over 40 books of philosophy, theology, apologetics and criticism who has lectured at Oxford and Cambridge and the Angelicum in Rome, speaking at the annual conference in Cuddesdon of an ecumenical society, the Fellowship of St Alban and St Sergius, to a largely non-Catholic audience
All this applies as well to the Deep State, that thinks itself a king, that President Trump has exposed.
A Power without limits is an essentially Anti-Christian Power and it is simultaneously an outrage done the majesty of God and the dignity of man. A Power without limits can never be a ministry or a service, and political Power under the imperatives of Christian civilization can never be anything less. Unlimited Power is also an idolatry lodged within both subject and king: idolatry in the subject because he adores the king; idolatry in the king because he worships himself.
Donoso Cortes, Catholic diplomat and apologist
"The words of Jesus Christ," says (Bishop Jacques) Bossuet, "reflect something of the divine in their simplicity, in their depth, by a certain gently authority with which they issue forth. Never has man spoken like this man, because man has never been God, like him. Nor has man had over all spirits that natural authority which pertains to truth, and which speaks to the soul so sweetly and so intimately." But this Word, absolutely divine - divine by its own character, divine by its effects, always subsisting - whose should it be if not Jesus Christ's? Who should be the inventor of the wisdom of Jesus Christ? At a distance of nearly two thousand years the Word of Jesus Christ remains the only true light of man on himself an don God. It upholds the Catholic world, encompassed by fanatical enemies; it sustains the natural law, infested and crushed by a man philosophy; it upholds human reason, subject to madness and error; it not only preserves and repairs, but it brings forth; it begets both priests and saints; it begets faith, and from the most stony and sterile hearts it wrests admiration and love. Who could have invented this Word?
Louis Veuillot, The Life of Our Lord Jesus Christ
Opinions opposed to reason inevitably produce actions opposed to nature.
Louis de Bonald, French counter-revolutionary statesman
Harrisburg Diocese Releases Names of Over 70 Priests Accused of Abuse
OnePeterFive | Steve Skojec | August 1, 2018
The Diocese of Harrisburg, Pennsylvania has just released the names of over 70 members of its clergy who have been accused of sexual abuse in cases spanning back to the 1940s.
At a news conference this morning, Bishop Ronald Gainer of Harrisburg released the list, revealing that since becoming bishop in 2014, he has overseen an effort to "verify the status of priests" accused of abuse going back more than half a century. He told the York Daily Record that he wanted to release the list sooner but that the office of the attorney general had requested that the diocese refrain from doing so to avoid interference with the state investigation of clerical abuse throughout Pennsylvania.
With the pending release of an interim grand jury report detailing findings of some 300 priests accused of abuse in six of Pennsylvania's eight dioceses, including Harrisburg, the diocese decided to move forward with disclosure of the names. According to the Record:
"Gainer said he has learned that some survivors who had confidentiality agreements with the diocese have felt constrained by those agreements. He is waiving those confidentiality agreements. This is expected to be huge for survivors who want to tell their stories." [....]
The customs of God's people and the institutions of our ancestors are to be considered as laws. And those who throw contempt on the customs of the Church ought to be punished as those who disobey the law of God. 
St. Augustine, Ep. ad Casulan. xxxvi 
<![if !vml]>
<![endif]>
"Only take heed to yourself and guard your soul diligently" (Deut 4:9)
<![if !vml]>
<![endif]>
"It is a sin to believe there is salvation outside the Catholic Church!"
Blessed Pope Pius IX
PREVIOUS BULLETIN POSTS BELOW THAT REMAIN TIMELY:
Stand in the multitude of ancients that are wise and join thyself from thy heart to their wisdom: that thou mayst hear every discourse of God. 
Ecclesiasticus 6:35
Homosexual network has infested the entire Church hierarchy to the very top.  The only way to clean house will be a divine fumigation, a cleansing from God which will separate the hirelings from the shepherds.  One thing is certain, McCarrick's network of those who protected him and those he protected will expose a host of perverts that has been covered up for years.  
Revelations of US cardinal sex abuse will force pope's hand
VATICAN CITY (AP) | Nicole Winfield | July 21, 2018— Revelations that one of the most respected U.S. cardinals allegedly sexually abused <![if !vml]>
<![endif]>both boys and adult seminarians have raised questions about who in the Catholic Church hierarchy knew — and what Pope Francis is going to do about it.
If the accusations against Cardinal Theodore McCarrick bear out — including a new case reported Friday involving an 11-year-old boy — will Francis revoke his title as cardinal? Sanction him to a lifetime of penance and prayer? Or even defrock him, the expected sanction if McCarrick were a mere priest?
And will Francis, who has already denounced a "culture of cover-up" in the church, take the investigation all the way to the top, where it will inevitably lead? McCarrick's alleged sexual misdeeds with adults were reportedly brought to the Vatican's attention years ago.
The matter is now on the desk of the pope, who has already spent the better part of 2018 dealing with a spiraling child sex abuse, adult gay priest sex and cover-up scandal in Chile that was so vast the entire bishops' conference offered to resign in May.
And on Friday, Francis accepted the resignation of the Honduran deputy to Cardinal Oscar Rodriguez Maradiaga, who is one of Francis' top advisers. Auxiliary Bishop Juan José Pineda Fasquelle, 57, was accused of sexual misconduct with seminarians and lavish spending on his lovers that was so obvious to Honduras' poverty-wracked faithful that Maradiaga is now under pressure to reveal what he knew of Pineda's misdeeds and why he tolerated a sexually active gay bishop in his ranks.
The McCarrick scandal poses the same questions. It was apparently an open secret in some U.S. church circles that "Uncle Ted" invited seminarians to his beach house, and into his bed.
While such an abuse of power may have been quietly tolerated for decades, it doesn't fly in the #MeToo era. And there has been a deafening silence from McCarrick's brother bishops about what they might have known and when.
Fraternal solidarity is common among clerics, but some observers point to it as possible evidence of the so-called "gay lobby" or "lavender mafia" at work. These euphemisms — frequently denounced as politically incorrect displays of homophobia in the church — are used by some to describe a perceived protection and promotion network of gay Catholic clergy.
"There is going to be so much clamor for the Holy Father to remove the red hat, to formally un-cardinalize him," said the Rev. Thomas Berg, vice rector and director of admissions at St. Joseph's Seminary in Yonkers, the seminary of the archdiocese of New York.
Berg said the church needs to ensure that men with deep-seated same-sex attraction simply don't enter seminaries — a position recently reinforced by the Vatican at large and by Francis in comments to Chilean and Italian bishops.
Berg said the church also needs to take action when celibacy vows are violated.
"We can't effectively prevent the sexual abuse of minors or vulnerable adults by clergy while habitual and widespread failures in celibacy are quietly tolerated," he said.
McCarrick, the 88-year-old retired archbishop of Washington and confidante to three popes, was ultimately undone when the U.S. church announced June 20 that Francis had ordered him removed from public ministry. The sanction was issued pending a full investigation into a "credible" allegation that he fondled a teenager more than 40 years ago in New York City.
The dioceses of Newark and Metuchen, New Jersey, simultaneously revealed that they had received three complaints of misconduct by McCarrick against adults and had settled two of them.
Another alleged victim, the son of a McCarrick family friend identified as James, came forward in a report in The New York Times and subsequently in an interview with The Associated Press. James said he was 11 when McCarrick first exposed himself to him. From there, McCarrick began a sexually abusive relationship that continued for another two decades, James told AP.
"I was the first guy he baptized," James told AP. "I was his little boy. I was his special kid."
McCarrick has denied the initial allegation of abuse against a minor and accepted the pope's decision to remove him from public ministry.
Asked Friday about James, a spokeswoman said McCarrick hadn't received formal notice of any new allegation but would follow the civil and church processes in place to investigate them.
Even now, Francis could take immediate action to remove McCarrick from the College of Cardinals, said Kurt Martens, a canon lawyer at the Catholic University of America.
He recalled the case of the late Scottish Cardinal Keith O'Brien, who recused himself from the 2013 conclave that elected Francis pope after unidentified priests alleged in newspapers that he engaged in sexual misconduct. In 2015, after a Vatican investigation, Francis accepted O'Brien's resignation after he relinquished the rights and privileges of being a cardinal.
O'Brien was, however, allowed to retain the cardinal's title and he died a member of the college.
"I think that is totally unsatisfactory," Martens said, noting that just as the pope can grant the title of cardinal, he can also take it away. "O'Brien resigned, the pope accepted it. Isn't that the world upside down that someone picks his own penalty?"
O'Brien was never accused of sexually abusing a minor, however, as McCarrick now stands.
The stiffest punishment that an ordinary priest would face if such an accusation is proven would be dismissal from the clerical state, or laicization.
The Vatican rarely if ever, however, imposes such a penalty on elderly prelates. It also is loath to do so for bishops, because theologically speaking, defrocked bishops can still validly ordain priests and bishops.
Not even the serial rapist Rev. Marcial Maciel was defrocked after the Vatican finally convicted him of abusing Legion of Christ seminarians. Maciel was sentenced to a lifetime of penance and prayer — the likely canonical sanction for McCarrick if he is found guilty of abusing a minor in a church trial.
The Ties that B(l)ind
<![if !vml]>
<![endif]>McCarrick has long been said to be close to Francis. As I wrote the other day, McCarrick's longtime friend and protege, Bishop Kevin Farrell, was made a cardinal by Francis and made head of the Vatican's office in charge of family policy for the worldwide church. Farrell has endorsed Father James Martin's book advocating affirmation of LGBTs in the Catholic Church, and is overseeing next month's world family meeting in Dublin, where Father Martin will give a keynote speech. ..... And what about Cardinal Tobin? As I wrote the other day, McCarrick's influence with Francis is believed to have been behind the swift rise of Archbishop Joseph Tobin on (sic) Indianapolis, who was created a cardinal by Francis, then moved to Newark, McCarrick's old see..... Farrell, Tobin, and one more big one. Cupich. McCarrick is a main reason Cupich is in Chicago. The last three American cardinals all owe something to the patronage or intervention of McCarrick.
Rod Dreher, The American Conservative
Rome, under Novus Ordo Saint JPII, was warned about McCarrick long ago!
Back then (in 2000), I received a tip from a priest who had gone on his own dime to Rome, along with a group of prominent US Catholic laymen, to meet with an official for the Roman Curial congregation that names bishops. It had been rumored at the time that Theodore McCarrick, the Archbishop of Newark, was going to be moved to Washington, DC, and to be made a cardinal. This group traveled to Rome to warn the Vatican that McCarrick was a sexual harrasser of seminarians. The story this priest shared with me was that McCarrick had a habit of compelling seminarians to share his bed for cuddling. These allegations did not involve sexual molestation, but were clearly about unwanted sexual harassment. To refuse the archbishop's bedtime entreaties would be to risk your future as a priest, I was told.
Rome was informed by these laymen — whose number included professionally distinguished Catholics in a position to understand the kind of harm this would cause –that McCarrick was sexually exploiting these seminarians, but it did no good. McCarrick received his appointment to the Washington archdiocese in 2000.
Rod Dreher, The American Conservative
"It will never be known what acts of cowardice have been motivated by the fear of not looking sufficiently progressive."
Charles Péguy, French poet and Catholic apologist
Fr. Enrique Rueda, who helped in the formation of our Mission, wrote about the Homosexual Network and its infiltration of the Catholic Church back in 1982.  That was 36 years ago and he was persecuted by the Homosexual Network in the Church for the rest of his life. Don't expect his canonization under Pope Francis/Bergoglio.
Veteran Catholic Journalist: All Bishops Involved in Sex Abuse Scandal Must Resign
OnePeterFive | Maike Hickson | July 17, 2018
<![if !vml]>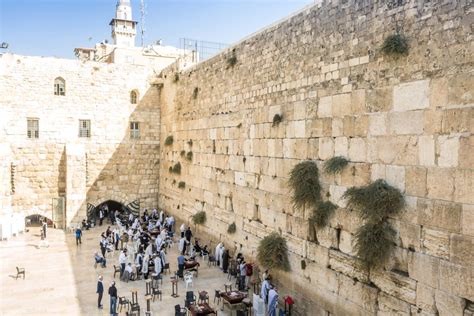 <![endif]>Christopher Manion, a veteran journalist and political analyst, makes the striking call that all U.S. bishops should resign who knew about the ongoing abuse crisis within the U.S. hierarchy for years and yet did not intervene. He also now reveals some painful aspects of the role of Rome in this regard – namely, the lame response from Pope John Paul II to this crisis.
Writing on 30 June for the Catholic newspaper The Wanderer, Dr. Manion picks up on the McCarrick scandal and the fact that the gravely immoral behavior of this prelate had been known to many in the U.S. hierarchy for many years. As an example, he refers to the work of Paul Likoudis, the now deceased courageous editor of The Wanderer, who was among the first to reveal the homosexual network within the U.S. episcopacy. (Here we might also remember Father Enrique Rueda's early 1982 book on the homosexual network in the Church.) In a cutting tone, Manion comments, as follows:
Long before The Boston Globe published its "exposé" in early 2002, Paul reported on one instance after another of abuse and cover-up in chanceries nationwide. For his yeoman efforts, he was ridiculed, hectored, threatened, bullied, and, above all, studiously ignored whenever possible by one guilty bishop after another.
When, in 2002, the crisis became better known, says this journalist, the U.S. bishops claimed to have it "under control." "'It's over,' Auxiliary Bishop (now Vatican Cardinal) Kevin Farrell told the Knights of Malta in February 2002."
In one of the most pertinent parts of his article, Manion speaks about the role of Rome (emphasis added):
That April [of 2002], USCCB officials told the Vatican not to worry. Our bishops could handle the situation themselves, they insisted. Days later, Pope John Paul summoned every American cardinal to the Vatican. He could have demanded serious changes, but he didn't. Nor did he condemn the profound malfeasance of America's hierarchy. Instead, he accepted the plaintive excuses that they had been repeating for years. They had been misled by "clinical experts" who thought that homosexual child rape was an illness, not a crime. It wasn't their fault.
The cardinals then went home, Manion adds, promising "to do better." Cardinal Mahoney went home "to spend a billion dollars of the faithful's money to cover up for abuse and evading prosecution (he even insisted that priests' personnel files were protected by the secrecy of the confessional!)." This comment alone revealed how ineffective the papal words were. "Not one of the American prelates offered his resignation. Nor did any demand the resignation of any of their colleagues in the bishops' conference."
Before continuing to present Manion's article, we should consider this summary of the handling of the sex abuse crisis in the Catholic Church in America as a scandal in itself. It shows the deep failure of the whole Church's hierarchy, beginning at the top, to punish and eradicate abusers from the ranks of the clergy. It is heart-rending, especially considering the damage to so many souls. (In the new Austrian scandal, there is one woman who was sexually harassed by a priest. He is still active, even though he left his parish. She has now left the Faith, blaming the priest and his responsible bishop, Alois Schwarz.)
Continuing with Manion's history of the abuse scandal in the U.S., in June of 2002, when meeting in Dallas, the U.S. bishops were confronted with an article that showed that half of them had been involved in the cover-up of abuse cases. "Thus, when they issued their 'Protection' charter," Manion says, "they exempted themselves on national TV and went home to circle the wagons. Not one [of them] quit (Cardinal Law, now deceased, fled to Rome)." One wonders why Cardinal Law was even received in Rome.
Concerning Rome, Manion reveals the painful fact that McCarrick received from Pope John Paul II the red hat, in spite of the fact that by then, there was sufficient information sent to Rome against such a decision. Manion writes:
Another prelate attending the meetings in Rome and Dallas 2002 was Washington Cardinal Theodore McCarrick. In his previous posts in Newark and Metuchen, he had already privately settled two lawsuits involving his sexual assaults on adult males. Rod Dreher reports that a group of Catholics had gone [in 2000] to Rome to warn the Pope about McCarrick – to no avail: Pope John Paul appointed him archbishop of Washington, D.C., in 2000, and named him a cardinal the following year.
It is after this painful description of sustained unworthy conduct, in light of a history of many cover-ups, that Manion calls for the resignation of every single bishop who was somehow involved in it. After first quoting a Jesuit who explains that "[b]ishops do not fraternally correct one another, because they do not want to be fraternally corrected," he asks, "So what is to be done?"
Now is the time. The laity has to set those wagons on fire. The bishops have followed Ben Franklin's adage – "either we hang together, or we hang separately."
Enough! Every bishop who covered up for McCarrick and other abusers so they could all stay in power has to quit – right now. Their credibility is shredded – why do they stay?
In light of these strong and much needed words from a veteran journalist who has witnessed the last decades of episcopal failure with regard to the abuse crisis, it is noteworthy that now one of the victims of Cardinal McCarrick speaks up in public, for the New York Times. In that article, the New York Times refers to Boniface Ramsey as another source – a priest who now reveals that he had, early on in 2000, warned Rome about McCarrick. With this revelation, we shall end this piercing report:
At least one priest warned the Vatican against the appointment [of McCarrick]. The Rev. Boniface Ramsey said that when he was on the faculty at the Immaculate Conception Seminary at Seton Hall University in New Jersey from 1986 to 1996, he was told by seminarians about Archbishop McCarrick's sexual abuse at the beach house. When Archbishop McCarrick was appointed to Washington, Father Ramsey spoke by phone with the pope's representative in the nation's capital, Archbishop Gabriel Montalvo, the papal nuncio, and at his encouragement sent a letter to the Vatican about Archbishop McCarrick's history. Father Ramsey, now a priest in New York City, said he never got a response.
Update: In light of the serious effects this McCarrick case has had on many Catholic faithful in the U.S., we shall quote here the witness of Bart Aslin, a former priest who left the priesthood because of this scandal:
"The things I witnessed in the seminary and as a priest ultimately led me to leave the priesthood after five years. It was the hypocrisy of McCarrick and my fellow (gay) priests that led me to leave. In some ways, I was forced out because I did not fit the mold of a Newark diocesan priest. It was difficult enough to live a celibate life, but knowing that my 'brothers in Christ' were not following the Church's teachings caused me great strife and spiritual pain. […]
"I conclude by saying that it pains me that the Church took over 30 years to remove this reprehensible man. They knew all about his actions and turned a blind eye. I observe each Sunday how few young people and families attend Mass. Is there no wonder? The sin and hypocrisy of its servants has turned off and away its people. How the Lord must weep!"
"Anyone can be born a pedophile", The Homosexual Network wants to normalize all sexual perversion. They want your children! The admission fee for a TED talk is $6,000.00.  That's the price liberals pay to have their groupthink validated.
TEDx speaker: 'Pedophilia is an unchangeable sexual orientation,' 'anyone' could be born that way
LifeSiteNews | WÜRTZBURG, Germany | July 18, 2018 – A German medical student sparked online backlash after she was filmed telling an audience that "pedophilia is an unchangeable sexual orientation, just like… heterosexuality."
Mirjam Heine gave a lecture in defense of pedophiles during the "independently organized" TEDx Talk at the University of Würtzberg in Germany in May. The title given to Heine's talk was "Why our perception of pedophilia has to change."
Introducing her theme with the "story" of "Jonas," a 19-year-old pedophile who studies law and plays soccer, she asked her listeners to put aside their revulsion for pedophiles.
"Anyone could be born a pedophile," she told them.
According to the medical student, pedophilia is just another "unchangeable sexual orientation just like, for example, heterosexuality." Heine asked her audience to differentiate between sexual attraction to children, which she believes should be accepted and tolerated as involuntary "feelings," and child sexual abuse, which she underscored was always wrong.
"The difference between pedophilia and other sexual orientations is that living out this sexual orientation will end in a disaster," she said.
Meanwhile, Heine made the surprising assertion that "scientific studies" show that only 20 to 30 percent of all child molesters are pedophiles.
"The vast majority of perpetrators are not pedophiles but are sexually interested in adults," she stated. Her example was a man who sexually abuses his step-daughter because he's angry at, or jealous of, her mother.
At times Heine's ideas were confused. She said heterosexuality and pedophilia were both orientations, while saying pedophilia can be "heterosexual," "homosexual," and "bi-sexual." She intimated that a non-pedophile could sexually abuse a child, but also included within her definition of pedophiles people attracted, to a lesser extent, to adults. And although she seems to think people are "born" pedophiles, she also said pedophilia has biological, social, and psychological factors.
For Heine, pedophilia is not something that someone actually does but something that someone would like to do, as a sexual preference that they would "live out freely," if only it weren't contrary to leading "an upright life."
Heine stressed that social isolation of pedophiles is an important factor in how likely they are to sexually assault children. But to her, "social isolation" didn't mean being without parents or friends – it meant the pedophile's reluctance to tell them about his sexual inclinations.
"For example, they can't tell their children they can't go to the beach because children in swimsuits may be there as well," Heine said. "They can never be completely frank with someone else."
Openness about one's sexual feelings is crucial to Heine. She believes that a pedophile's ability to be "frank" and have his "orientation" acknowledged, tolerated, and accepted is key to preventing child sexual assault.
"We shouldn't increase the sufferings of pedophiles by excluding them, by blaming and mocking them," Heine said. "By doing that, WE increase their isolation and WE increase the chance of child sexual abuse."
Central to Heine's argument is that pedophiles are not to blame for their feelings and thoughts, only for their actions. She does not, however, address the topic of deliberate fantasizing or the use of pornography. And, at the same time, while arguing that pedophiles cannot change their "feelings," she encouraged her audience to change their own feelings of revulsion for pedophiles.
"Just like pedophiles, we are not responsible for our feelings," she said. "We do not choose them...but it is our responsibility to...overcome our negative feelings about pedophiles and to treat them with the same respect we treat other people with."
According to Breitbart, once it was posted to YouTube, Heine's lecture resulted in a massive online backlash. In response, the organizers of the independent TEDx event removed the video, and the founding TED Talks media organization has been trying to remove "illegal copies" from the internet. Representatives for TED Talks made a statement defending the censorship.
"After reviewing the talk, we believe it cites research in ways that are open to serious misinterpretation. This led some viewers to interpret the talk as an argument in favor of an illegal and harmful practice," they wrote.
TED Talks continued, "Furthermore, after contacting the organizer to understand why it had been taken down, we learned that the speaker herself requested it be removed from the internet because she had serious concerns about her own safety in its wake."
"Our policy is and always has been to remove speakers' talks when they request we do so. That is why we support this TEDx organizer's decision to respect this speaker's wishes and keep the talk offline."
The springs of action are to be found in belief, and conduct ultimately rests upon conviction.
St. Francis of Assisi
There are many who if they commit sin or suffer wrong often blame their enemy or their neighbor. But this is not right, for each one has his enemy in his power, - to wit, the body by which he sins. Wherefore blessed is that servant who always holds captive the enemy thus given into his power and wisely guards himself from it, for so long as he acts thus no other enemy visible or invisible can do him harm. 
St. Francis of Assisi, on mortification
How much interior patience and humility a servant of God may have cannot be known so long as he is contented. But when the time comes that those who ought to please him go against him, as much patience and humility as he then shows, so much has he and no more. 
St. Francis, on patience
And let no man be bound by obedience to obey any one in that where sin or offence is committed. 
St. Francis of Assisi, Letter to all the Faithful
<![if !vml]>
<![endif]>
Pius XII - the man responsible for planting the seed of liturgical destruction!
Fr. Annibale Bugnini had been making clandestine visits to the Centre de Pastorale Liturgique (CPL), a progressivist conference centre for liturgical reform which organized national weeks for priests.
Inaugurated in Paris in 1943 on the private initiative of two Dominican priests under the presidency of Fr. Lambert Beauduin, it was a magnet for all who considered themselves in the vanguard of the Liturgical Movement. It would play host to some of the most famous names who influenced the direction of Vatican II: Frs. Beauduin, Guardini, Congar, Chenu, Daniélou, Gy, von Balthasar, de Lubac, Boyer, Gelineau etc.
It could, therefore, be considered as the confluence of all the forces of Progressivism, which saved and re-established Modernism condemned by Pope Pius X in Pascendi.
According to its co-founder and director, Fr. Pie Duployé, OP, Bugnini had requested a "discreet" invitation to attend a CPL study week held near Chartres in September 1946.
Much more was involved here than the issue of secrecy. The person whose heart beat as one with the interests of the reformers would return to Rome to be placed by an unsuspecting (?) Pope (Pius XII) in charge of his Commission for the General Reform of the Liturgy.
But someone in the Roman Curia did know about the CPL – Msgr. Giovanni Battista Montini, the acting Secretary of State and future Paul VI – who sent a telegram to the CPL dated January 3, 1947. It purported to come from the Pope with an apostolic blessing. If, in Bugnini's estimation, the Roman authorities were to be kept in the dark about the CPL so as not to compromise its activities, a mystery remains. Was the telegram issued under false pretences, or did Pius XII really know and approve of the CPL? [.....]
This agenda (for liturgical reform) was set out as early as 1949 in the Ephemerides Liturgicae, a leading Roman review on liturgical studies of which Fr. Annabale Bugnini was Editor from 1944 to 1965.
First, Bugnini denigrated the traditional liturgy as a dilapidated building ("un vecchio edificio"), which should be condemned because it was in danger of falling to pieces ("sgretolarsi") and, therefore, beyond repair. Then, he criticized it for its alleged "deficiencies, incongruities and difficulties," which rendered it spiritually "sterile" and would prevent it appealing to modern sensibilities.
It is difficult to understand how, in the same year that he published this anti-Catholic diatribe, he was made a Professor of Liturgy in Rome's Propaganda Fide (Propagation of the Faith) University. His solution was to return to the simplicity of early Christian liturgies and jettison all subsequent developments, especially traditional devotions.
These ideas expressed in 1949 would form the foundational principles of Vatican II's Sacrosanctum Concilium. For all practical purposes, the Roman Rite was dead in the water many years before it was officially buried by Paul VI.
Dr. Carol Byrne, How Bugnini Grew Up under Pius XII
Hermeneutics of Continuity/Discontinuity
"Muslims adore the one God, living and subsisting in himself; merciful and all-powerful, the Creator of heaven and earth, who has spoken to men." 
Vatican II, Nostra Aetate
"Be Thou King of all those who are still involved in the darkness of idolatry or of Islamism, and refuse not to draw them all into the light and Kingdom of God." 
Act of Consecration to the Sacred Heart before Vatican II
Wisdom is only possible for those who hold DOGMA as the Rule of Faith!
Besides, every dogma of faith is to the Catholic cultivated mind not only a new increase of knowledge, but also an incontrovertible principle from which it is able to draw conclusions and derive other truths. They present an endless field for investigation so that the beloved Apostle St. John could write at the end of his Gospel, without fear of exaggeration: "But there are also many other things which Jesus did: which if they were written every one, the world itself, I think, would not be able to contain the books that should be written."
The Catholic Church, by enforcing firm belief in her dogmas—which are not her inventions, but were given by Jesus Christ—places them as a bar before the human mind to prevent it from going astray and to attach it to the truth; but it does not prevent the mind from exercising its functions when it has secured the treasure of divine truth, and a "scribe thus instructed in the kingdom of heaven is truly like a man that is a householder, who bringeth forth out of his treasure new things and old." He may bring forth new illustrations, new arguments and proofs; he may show now applications of the same truths, according to times and circumstances; he may show new links which connect the mysteries of religion with each other or with the natural sciences as there can be no discord between the true faith and true science; God, being the author of both, cannot contradict Himself and teach something by revelation as true which He teaches by the true light of reason as false. In all these cases the householder "brings forth from his treasure now things and old." They are new inasmuch as they are the result of new investigations; and old because they are contained in the old articles of faith and doctrine as legitimate deductions from their old principles.
Fr. Joseph Prachensky, S.J., The Church of Parables and True Spouse of the Suffering Saviour, on the Parable of the Scribe
Hermeneutics of Continuity/Discontinuity
Pope Francis in Evangelii Gaudium Smears Faithful Catholics as "Neo-pelagians":
Catholics faithful in keeping God's moral law and believing His revealed truth are "self-absorbed promethean neopelagianism [who] observe certain rules or remain intransigently faithful to a particular Catholic style [characterized by a] narcissistic and authoritarian elitism [which is a]
manifestations of an anthropocentric immanentism. It is impossible to think that a genuine evangelizing thrust could emerge from these adulterated forms of Christianity."
94. This worldliness can be fuelled in two deeply interrelated ways. One is the attraction of gnosticism, a purely subjective faith whose only interest is a certain experience or a set of ideas and bits of information which are meant to console and enlighten, but which ultimately keep one imprisoned in his or her own thoughts and feelings. The other is the self-absorbed promethean neopelagianism of those who ultimately trust only in their own powers and feel superior to others because they observe certain rules or remain intransigently faithful to a particular Catholic style from the past. A supposed soundness of doctrine or discipline leads instead to a narcissistic and authoritarian elitism, whereby instead of evangelizing, one analyzes and classifies others, and instead of opening the door to grace, one exhausts his or her energies in inspecting and verifying. In neither case is one really concerned about Jesus Christ or others. These are manifestations of an anthropocentric immanentism. It is impossible to think that a genuine evangelizing thrust could emerge from these adulterated forms of Christianity.
Pope Francis, Evangelii Gaudium
     While in the same document he has this to say about the possibility of salvation for "Non-Christinas:
254. Non-Christians, by God's gracious initiative, when they are faithful to their own consciences, can live "justified by the grace of God", and thus be "associated to the paschal mystery of Jesus Christ".
Pope Francis, Evangelii Gaudium, this teaching of Pope Franics references the teaching of the International Theological Commission.
     "By God's gracious initiative" is pure invention. God has never revealed this fable. This is Pelagianism by definition. This is what a Pelagian heretic affirms that salvation is possible through being "faithful to their own consciences." Catholic dogmas, formal objects of divine and Catholic faith, affirm that supernatural faith, the sacraments, membership in the Church, and subjection to the Roman Pontiff are necessary as necessities of means to obtain eternal salvation. Pope Francis is a Pelagian heretic. So where is his source material for this error?  He cites as his authority the International Theological Commission which teaches:
10. Exclusivist ecclesiocentrism—the fruit of a specific theological system or of a mistaken understanding of the phrase extra ecclesiam nulla salus—is no longer defended by Catholic theologians after the clear statements of Pius XII and Vatican II the possibility of salvation for those who do not belong visibly to the Church (cf, e.g., Vatican II, LG 16; GS 22).
Christocentrism accepts that salvation may occur in religions, but it denies them any autonomy in salvation on account of the uniqueness and universality of the salvation that comes from Jesus Christ. This position is undoubtedly the one most commonly held by Catholic theologians, even though there are differences among them.
International Theological Commission, Christianity and the World Religions, 1997
     The is the fundamental doctrine of Neo-Modernism that holds that Dogmas need not be taken in a literal sense because they are always undergoing evolutionary development in an effort to achieve a closer approximation of truth. Catholics believe, as St. Pope Pius X said, dogmas are "truths fallen from heaven." Pope Pius XII never denied the dogma that there is no salvation outside the Catholic Church.  Those who claim he did are simply liars. Vatican II on the other hand did, and Vatican II cites as its authority for the denial of the dogma that there is no salvation outside the Catholic Church, the heretical 1949 Holy Office Letter that teaches that the one and only thing necessary for salvation is the 'desire to do the will of a god who rewards and punishes'. This can be known by natural philosophy and is simply a necessary presupposition to receiving the Gospel message. The 1949 Holy Office Letter and Vatican II are teaching Pelagianism.  The very error that Pope Francis attributes to faithful Catholics who believe the revealed truths of our faith and keep our immemorial traditions. Is it any wonder that Pope Francis who denies the necessity of faith, the sacraments, membership in the Church, and submission to the Roman Pontiff as necessary for salvation as necessities of means would then thoroughly corrupt the definition of "genuine evangelization"?
Catholics who "observe certain rules (like keeping the Ten Commandments or believing Catholic dogma) or remain intransigently faithful to a particular Catholic style (the "received and approved rites customarily used in the solemn administration of the sacraments" Trent)" are guilty of "self-absorbed promethean neopelagianism... narcissistic and authoritarian elitism [that is a] manifestation of an anthropocentric immanentism...  [whereby, it is] impossible to think that a genuine evangelizing thrust could emerge from these adulterated forms of Christianity."
Pope Francis, Evangelii Gaudium
     What is "Genuine evangelization"? Pope Francis said: "Proselytism is solemn nonsense, it makes no sense. We need to get to know each other, listen to each other and improve our knowledge of the world around us. ..... I believe I have already said that our goal is not to proselytize but to listen to needs, desires and disappointments, despair, hope" (Interview with Italian journalist and atheist Eugenio Scalfari). He also said in answer to a question from a Lutheran girl, "It is not licit that you convince them of your faith; proselytism is the strongest poison against the ecumenical path." On another occasion he said, "Proselytism among Christians, therefore, in itself, is a grave sin." 
     How is this possible? Proselytism means to seek converts. A "proselyte" is a convert. It was the Great Commission given by Jesus Christ to His Church: "Go ye into the whole world, and preach the gospel to every creature. He that believeth and is baptized, shall be saved: but he that believeth not shall be condemned." (Mark 16:15-16) The goal of "preaching" is to bring other to "believe" the revealed truth and become members of the Church through "baptism" so that they may become a "proselyte," like one of the first deacons of the Church, Nicolas in Acts 6:5, and be "saved."
     "Genuine evangelization" is the act of proselytism and the fruit of evangelization is proselytes. "By their fruit you shall know them." In South America alone there have been more than 40 million Catholics lost to the faith since Vatican II. This is the fruit of the "new evangelization" of Pope Francis which does not seek converts at all because he sees no reason to convert. 
     So who in end is "self-absorbed promethean neo-pelagian"? Prometheus was eternally punished for his hubris of defying the gods while Pope Francis does the same thing by "intransigently" overturning God's revealed truth.  His heresy is the fruit of his own "narcissistic and authoritarian elitism" to believe that he is better than God.  He proposes an "adulterated form of Christianity" which explains why he promotes Catholic divorce.  Heretics always permit divorce because marriage is the metaphor used by God to describe His relationship to His Church and to each of His faithful.  The heretic cannot stand the integrity of the metaphor and always permits divorce.  This is the unmistakable sign that Pope Francis is a heretic.
Why are Eastern Europeans hostile to Islam? Look at history
American Thinker | July 18, 2018 – Why have several Eastern European nations been so adamant against taking in Muslim migrants? Most recently, when Polish lawmaker Dominik Tarczyński was asked earlier this month how many "refugees" Poland has taken in, he flatly responded: "Zero."
When the British interviewer, whose nation has taken in millions of Muslim migrants, scoffed, "And you're proud of that?," he said: "We will not receive even one Muslim, because this is what we promised [to voters] ... this is why our government was elected; this is why Poland is so safe, this is why we have not had even one terror attack."
Considering that "thousands of Catholics formed a human chain along the borders of Poland" late last year "to pray for peace and 'against the Islamisation of Europe,'" it is clear that the Polish government is acting on behalf of the people.
What accounts for this staunchly anti-Islamic response? The answer rests in history. Unlike most Western European nations, which, thanks to their geographical proximity, have for centuries been out of the reach of – and thus have forgotten all about – Islam, Eastern Europeans are intimately acquainted with it.
Indeed, an event that occurred this week in history sheds much light on the current situation. On July 14, 1683, the largest Islamic army ever to invade European territory – which is saying much, considering the thousands of invasions preceding it since the eighth century – came and surrounded Vienna, the heart of the Holy Roman Empire and de facto nemesis of Islam.
Some 200,000 Muslim combatants, under the leadership of the Ottomans – the one state in nearly fourteen centuries of Islamic history most dedicated to and founded on the principles of jihad – invaded under the same rationale that so-called "radical" groups, such as the Islamic State, cite to justify their jihad on "infidels." Or, to quote the leader of the Muslim expedition, Grand Vizier Kara Mustafa, because Vienna was perceived as the head of the infidel snake, it needed to be laid low so that "all the Christians would obey the Ottomans."
This was no idle boast; sources describe Mustafa as "fanatically anti-Christian." After capturing a Polish town in 1674, he ordered all the Christian prisoners to be skinned alive and their stuffed hides sent as trophies to Ottoman Sultan Muhammad IV.
Such supremacist hate was standard and on display during the elaborate pre-jihad ceremony presaging the siege of Vienna. Then, the sultan, "desiring him [Mustafa] to fight generously for the Mahometan faith," to quote a contemporary European, placed "the standard of the Prophet ... into his hands for the extirpation of infidels, and the increase of Muslemen."
Once the massive Muslim army reached and surrounded the walls of Vienna on July 14, Mustafa followed protocol. In 628, his prophet Muhammad had sent an ultimatum to Emperor Heraclius: aslam taslam, "submit [to Islam] and have peace." Heraclius rejected the summons; jihad was declared against Christendom (as enshrined in Koran 9:29); and in a few decades, two thirds of the then-Christian world – including Spain, all of North Africa, Egypt, and Greater Syria – were conquered.
Now, over a thousand years later, the same ultimatum of submission to Islam or death had reached the heart of Europe. Although the Viennese commander did not bother to respond to the summons, graffiti inside the city – including "Muhammad, you dog, go home!" – seems to capture its mood.
So it would be war. On the next day, Mustafa unleashed all Hell against the city's walls, and for two months, the holed up and vastly outnumbered Viennese suffered plague, dysentery, starvation, and many casualties – including women and children – in the name of jihad.
Then, on September 12, when the city had reached its final extremity, and the Muslims were about to burst through, Vienna's prayers were answered. As an anonymous Englishman explained:
After a siege of sixty days, accompanied with a thousand difficulties, sicknesses, want of provisions, and great effusion of blood, after a million of cannon and musquet shot, bombs, granadoes, and all sorts of fireworks, which has changed the face of the fairest and most flourishing city in the world, disfigured and ruined [it] ... heaven favorably heard the prayers and tears of a cast down and mournful people.
The formidable king of Poland, John Sobieski, had finally come at the head of 65,000 heavily armored Poles, Austrians, and Germans – all hot to avenge the beleaguered city. Arguing that "it is not a city alone that we have to save, but the whole of Christianity, of which the city of Vienna is the bulwark," Sobieski led a thunderous cavalry charge – history's largest – against and totally routed the Muslim besiegers. (See Sword and Scimitar for a detailed recounting of this pivotal battle.)
Although a spectacular victory, the aftermath was gory: before fleeing, the Muslims ritually slaughtered some 30,000 Christian captives collected during their march to Vienna, raping the women beforehand. On entering the relieved city, the liberators encountered piles of corpses, sewage, and rubble everywhere.
It is this history of Islamic aggression – beginning in the fourteenth century, when Muslims first established a foothold in southeastern Europe (Thrace), and into the twentieth century when the Ottoman sultanate finally collapsed – that informs Eastern views on Islam.
As one Pole, echoing the words of Sobieski, said during last year's human chain demonstration,  "a religious war between Christianity and Islam is once again underway in Europe, just like in the past."
Whereas Western nations cite lack of integration, economic disparities, and grievances to explain away the exponential growth of terrorism, violence, and rapes that come with living alongside large Muslim populations, Eastern nations see only a continuity of hostility.
Homosexual Heresy - The Great Vatican Silence
<![if !supportLists]>· <![endif]>"We must clearly, explicitly and reservedly say: yes, there is a strong homosexual underground in the Church ... such circles in the Church strongly oppose the truth, morality and Revelation, cooperate with enemies of the Church [and] incite revolt against Peter of our times.
<![if !supportLists]>· <![endif]>"It is for [his] accuracy of opinion that he is so vehemently opposed, or even hated by some in the Church, especially by members of the homolobby which represents the very center of internal opposition against the Pope."
<![if !supportLists]>· <![endif]>"If homolobbyists are allowed to act freely, [in Poland] in a dozen or so years they may destroy entire congregations and dioceses — like in the USA, where priestly vocation is more and more now called a gay profession."
<![if !supportLists]>· <![endif]>"The global network of the homolobbies and homomafias must be counterbalanced by a network of honest people. An excellent tool that can be used here is the Internet, which makes it possible to create a global community of people concerned about the fate of the Church, who have resolved to oppose homoideology and homoheresy. The more we know, the more we can do."
<![if !supportLists]>· <![endif]>"This is about the Church's to be or not to be. If homolobbyists are allowed to act freely, in a dozen or so years they may destroy entire congregations and dioceses – like in the USA, where the priestly vocation is more and more now called a gay profession (particularly with reference to American Jesuits), or like in Ireland, where men are hesitant about joining the emptying seminaries for fear of being suspected of suffering from some disorders."
<![if !supportLists]>· <![endif]>"The Church does not generate homosexuality, but falls victim to dishonest men with homosexual tendencies, who take advantage of its structures to follow their lowest instincts. Active homosexual priests are masters of camouflage. They are often exposed by accident. ... The real threat to the Church are cynical homosexual priests who take advantage of their functions on their own behalf, sometimes in an extraordinarily devious way. Such situations cause great suffering to the Church, the priestly community, the superiors. The problem is indeed a very difficult one." F. Józef Augustyn
Fr. Dariusz Oko, Ph.D., WITH THE POPE AGAINST THE HOMOHERESIES
Cardinal Theodore McCarrick, formal archbishop of Washington, removed from ministry after Archdiocese of New York found that "the allegations credible and substantiated" that he had sexually abused teenage boys. Cardinal McCarrick was replaced in the Archdiocese of Washington by the equally homosexual friendly cleric, Cardinal Donald William Wuerl. 
John Vennari: According to a news report, a Catholic attorney in Florida recently said, "The good priests who keep in contact with me say that 70 percent of the U.S. bishops are homosexual." That statement would have shocked many Catholics, but I am sure it did not shock you.
Randy Engel: No. The existence of a large and dominant homosexual contingent in the American hierarchy and within the United States Conference of Catholic Bishops (formerly the National Conference of Catholic Bishops/United States Catholic Conference) in Washington, D.C. is one of the dominant themes of my book.
The rise of this phenomenon, that is, the emergence of a large number of homosexual cardinals and bishops in AmChurch (American Church), has been a gradual process covering more than 100 years and closely parallels the rise of the secular Homosexual Movement in the United States and abroad. It is the presence of the Homosexual Collective within Am-Church's hierarchy that has made possible the wholesale homosexual colonization of many dioceses in the United States, and the subsequent cover-up of clerical sexual abuse cases by the American hierarchy with the co-operation of the Holy See. When shepherds turn into wolves, not only are seminarians, priests and religious under their care at risk, but their flock as well.
John Vennari: Is there a difference between the Homosexual Collective within the Church and the secular Homosexual Collective?
Randy Engel: Generally speaking, no. Catholic homosexual clergy and religious toe the secular party line. They use the same language, promote the same rhetoric and advance the same political agenda. This becomes startling clear in the chapter devoted to the so-called Catholic pro-homosexual organization New Ways Ministry.
I think there are many Catholics who think that a self declared "gay" bishop, priest or religious doesn't behave like other homosexuals, that is, he's not into sodomy, porn, drugs, or sexual seduction, etc., but this is just wishful thinking. The odds are that he is.
Catholic Family News, excerpt of interview of Mrs. Randy Engel, author of The Rite of Sodomy, Homosexuality, Satanism, and the Roman Catholic Church, interview published in April 2011
The one and only hope for Europe is to return to the Faith that formed her!
I desire you to remember that we are Europe; we are a great people.  The faith is not an accident among us, nor an imposition, nor a garment; it is bone of our bone and flesh of our flesh: it is a philosophy made by and making ourselves.  We have adorned, explained, enlarged it; we have given it visible form.  This is the service we Europeans have done to God.  In return He has made us Christians.  Hilaire Belloc, Open Letter on the Decay of Faith, 1906
Worth recalling how the Catholic universities in the U.S. were destroyed.  This was orchestrated by the president of Notre Dame University, Fr. Theodore Hesburgh, who divorced Catholic education from Catholic doctrine and Catholic morality at the Land O'Lakes Conference in 1967.  These schools have not simply been secularized but have in fact become anti-Catholic.  A Catholic student is much more likely to keep his faith in a secular university than in a "Catholic" university.  This revolution by Hesburgh was unopposed by the Catholic hierarchy!
50 years later, Catholic colleges still reeling from statement rejecting Church authority
LifeSiteNews | DENVER, Colorado | July 26, 2017– On the occasion of the 50th anniversary of the Land O'Lakes statement on Catholic education, Lincoln Bishop James Conley likened the controversial declaration to the ultimate rejection of God.
Bishop Conley described the statement as the "the 'non serviam' moment of many of America's Catholic universities."
"Non serviam," a Latin phrase for "I shall not serve," is typically attributed to Lucifer's Old Testament words expressing his rejection of serving God. The prophet Jeremiah also used it to describe the Hebrew people's disobedience to God.
"The Land O'Lakes statement proposed to redefine the mission of the Catholic university," Bishop Conley said. "It rejected the authority of the Church, and of her doctrinal teaching."
"It rejected the idea that faith and reason work best in communion with one another," he continued. "It prioritized the standards and culture of secular universities over the authentic mission of Catholic education. It was a statement of self-importance, and self-assertion."
This self-importance "defies an authentically Catholic view of education," he said.
The statement "declared that Catholic universities would become independent from the hierarchy of the Church, from any obligation to orthodoxy, and from the authentic spirituality of the Church," the bishop went on to say.
Speaking July 5 to teachers and principals at the Regional Catholic Classical Schools Conference at the Institute for Catholic Liberal Education in Denver, Bishop Conley said, "Fifty years ago, a 'declaration of independence' in Catholic education transformed the Church."
The document came from some 26 presidents and administrators from 10 institutions who convened at a retreat center in Land O'Lakes, Wisconsin, for the North American summit for the International Federation of Catholic Universities. Holy Cross Father Theodore Hesburgh, Notre Dame's president and head of the federation at the time, had summoned the attendees.
The meeting's purpose was to establish a vision for Catholic higher education in the wake of Vatican II. The "Statement on the Nature of the Contemporary Catholic University" was signed July 23, 1967.
It is considered by many to have devastated Catholic education because of the ensuing loss of Catholic identity in Catholic colleges and universities. Bishop Conley spoke about the ripple effects on the U.S. church.
"Land O'Lakes sought to make many parts of the Catholic university indistinguishable from secular counterparts," Bishop Conley said. "And that has impacted the entire Church in the United States."
In the 50 years since the statement, he said, secularization in Catholic universities has caused secularization in many Catholic elementary and high schools. There are textbooks that don't reflect Catholic perspectives and, he said, "teachers who have, regrettably, not been trained to think or teach from the heart and wisdom of the Church."
"An entire generation of bishops, priests, religious, and lay Catholics — myself included — were formed in the wake of Land O'Lakes," stated Bishop Conley. "And we formed another generation, which now forms another, all of us doing the best we can, but regrettably, without being exposed to much of truth, goodness, and beauty of the Church's tradition." […..]
God, who is the perfect and infinite intelligence—that is, the infinite and perfect reason—created man to His own likeness, and gave him a reasonable intelligence, like His own. As the face in the mirror answers to the face of the beholder, so the intelligence of man answers to the intelligence of God. It is His own likeness. What, then, is the revelation of faith, but the illumination of the Divine reason poured out upon the reason of man? The revelation of faith is no discovery which the reason of man has made for himself by induction, or by deduction, or by analysis, or by synthesis, or by logical process, or by experimental chemistry. The revelation of faith is a discovery of itself by the Divine Reason, the unveiling of the Divine Intelligence, and the illumination flowing from it cast upon the intelligence of man; and if so, I would ask, how can there be variance or discord? How can the illumination of the faith diminish the stature of the human reason? How can its rights be interfered with? How can its prerogatives be violated? Is not the truth the very reverse of all this? Is it not the fact that the human reason is perfected and elevated above itself by the illumination of faith?
Cardinal Edward Henry Manning, The Revolt of the Intellect Against God
SSPX leadership has betrayed every Catholic faithful to Tradition!
Regina Einig:  Do you personally trust the Holy Father Pope Francis?
Bishop Fellay: We have a very good relationship. If we let him know that we are in Rome, the door is open to him. He is always helping us on a smaller scale. For example, he told us, "I have problems when I do something good for you. I help Protestants and Anglicans - why can not I help the Catholics? "Some want to prevent the agreement. We are a disruptive factor in the church. The Pope stands in between.
(He smiles and shows a handwritten, French-written letter from the Holy Father to him beginning with the address Cher frere, cher fils - dear brother, dear son).
Bp Fellay interviewed by Regina Einig, German newspaper "Die Tagespost" on June 28, 2018
"We see, then, what dogma means. The Holy Catholic Church always has been and always must be dogmatic."
Now our Divine Lord, speaking to the woman of Samaria, said, 'You adore that which you know not;' because they were 'an idolatrous people, of mixed race, partly of Israel, partly of the nations brought and planted in a portion of the Promised Land. They had intermarried with the people of Israel, they had received the books of the Pentateuch, and they had a sort of fragmentary knowledge of the old revelation; but they did not rightly know the True God; and so much as they did know of the True God, they did not know truly. Therefore they could not worship Him 'in spirit and in truth.' For this cause our Divine Lord said, 'You worship that which you know not;' and He then further said, 'We adore that which we know, for salvation is of the Jews.' The full and pure light of revelation is in Jerusalem. The true knowledge of the True God is with us; and yet the time is coming when 'they that adore shall adore neither in this mountain nor in Jerusalem, but everywhere in spirit and in truth.'
From these words I draw one conclusion, namely, that knowledge is the first and vital condition of all true worship. You will remember how S. Paul at Athens found an altar 'to the unknown God,' and how he commended the people for their intentions of piety, but reproved them for their ignorance. He said, 'Him whom you ignorantly worship, Him I declare unto you.' Without knowledge there can be no adoration 'in spirit and in truth;' and just in the measure of our knowledge will our adoration be more or less perfect, that is, intelligent and spiritual. If our knowledge be full and perfect, so will our adoration be. From this let us draw two consequences, and then pass on.
The first is this. How great is the superstition of those who for centuries have pleased themselves by accusing the Catholic Church of teaching that 'ignorance is the mother of devotion.' The other consequence is: that the mother of all true knowledge relating to God, and therefore the mother of all true worship, is the Holy Catholic Church alone. Is it not a masterpiece of craft that the father of lies should have so darkened the understandings of our adversaries as to lead them' into the profound superstition of believing that we keep people in ignorance in order to make them devout? My purpose, then, will be to trace out the connection between what the world scornfully calls dogma and devotion, or the worship of God 'in spirit and in truth.'
1. Now, first of all, let us see what is dogma. In the month of the world it means some positive, imperious, and overbearing assertion of a human authority, or of a self-confident mind. But what does it mean in the mouth of the Church? It means the precise enunciation of a divine truth, of a divine fact, or of a divine reality fully known, so far as it is the will of God to reveal it, adequately defined in words chosen and sanctioned by a divine authority.
It is the precise enunciation of a divine truth or of a divine reality; for instance, the nature and the personality of God, the Incarnation, the coming of the Holy Ghost, and suchlike truths and realities of the mind of God, precisely known, intellectually conceived, as God has revealed or accomplished them. Every divine truth or reality, so far as God has been pleased to reveal it to us, casts its perfect outline and image upon the human intelligence. His own mind, in which dwells all truth in all fulness and in all perfection, so far as He has revealed of His truth, is cast upon the surface of our mind, in the same way as the sun casts its own image upon the surface of the water, and the disc of the sun is perfectly reflected from its surface. So, in the intelligence of the Apostles, when, by the illumination of the Holy Ghost on the Day of Pentecost, the revelation of God was cast upon the surface of their intellect, every divine truth had its perfect outline and image, not confused, nor in a fragmentary shape, but with a perfect and complete impression. For instance, that God is One in nature; that in God there are Three Persons, and one only Person in Jesus Christ. Next, it is not enough that a truth should be definitely conceived; for if a teacher know the truth, and is not able to communicate it with accuracy, the learner will be but little the wiser. And therefore God, who gave His truth, has given also a perpetual assistance, whereby the Apostles first, and His Church from that day to this, precisely and without erring declare to mankind the truth which was revealed in the beginning; and in declaring that truth the Church clothes it in words, in what we call a terminology: and in the choice of those terms the Church is also guided. There is an assistance, by which the Church does not err in selecting the very language in which to express divine truth. For who does not see that, if the Church wore to err in the selection of the words, the declaration of truth must be obscured? We are conscious every day that we know with perfect certainty what we desire to say, but, from the difficulty of finding or choosing our words, we cannot convey our meaning to another. The Church is not a stammerer as we are. The Church of God has a divine assistance perpetually guiding it, to clothe in language, that is, in adequate expression, the divine truth which God has committed to her trust. Therefore a dogma signifies a correct verbal expression of the truth correctly conceived and known. But, lastly, it is not sufficient that it be clearly understood in the intellect and accurately expressed in words, unless the authority by which it is declared shall be divine; because without a divine authority we cannot have a divine certainty; without a divine authority we can have no such assurance that the doctrine which we hear may not be erroneous. The Apostles were such a divine authority, for they spoke in the Name of their Master. Their successor to this day is the Church, which, taken as a whole, has been, by the assistance of the Holy Ghost, promised by our Divine Lord and never absent from it, perpetually sustained in the path of truth, and preserved from all error in the declaration of that truth. Therefore 'He that heareth you heareth Me' is true to this day. He that hears the voice of the Church hears the voice of its Divine Head, and its authority is therefore divine. This, then, is a dogma: a divine truth clearly understood in the intellect, precisely expressed in words and by a divine authority. There are many things which follow from this. First, it proves that the Church of God must be dogmatic: and that any body which is not dogmatic is not the Church of God. Any body or communion that disclaims a divine, and therefore infallible, authority cannot be dogmatic, because it is conscious that it may err. And therefore the Catholic Church alone, the Church which is one and undivided throughout the world, united with its centre in the Holy See,—this, and this alone, is a dogmatic Church (as the world reproachfully reminds us), and on that I build my proof that it alone is the Church of God. A teaching authority which is dogmatic and not infallible is a tyranny and a nuisance: a tyranny, because it binds the conscience of men by human authority, liable to err; and a nuisance, because as it may err, in the long-run it certainly will, and 'if the blind lead the blind, shall they not both fall into the ditch?' We see, then, what dogma means. The Holy Catholic Church always has been and always must be dogmatic. In this, and in no other sense, is it dogmatic; for it delivers nothing to us to be believed except upon divine authority, and that which it so delivers was revealed by God.
Cardinal Henry Edward Manning, The Glories of the Sacred Heart, Dogma the Source of Devotion, 1876
Just when we thought at last, a homosexual predatory bishop would finally spend time behind bars, they will seriously consider giving him "home detention." 
Pedophilia, bishop in Australia sentenced to 12 months
Archbishop Philip Wilson of Adelaide might be able to avoid imprisonment after the Newcastle tribunal, north of Sydney, will evaluate his eligibility for home detention
vatican insider | staff  |  rome |  July 4, 2018
Archbishop Philip Wilson of Adelaide might be able to avoid imprisonment after the Newcastle tribunal, north of Sydney, will evaluate his eligibility for 12-month home detention. The decision will be taken on 14 August. The Prelate will be eligible for parole after serving six months.
Wilson, 67, who suspended himself but did not resign as Archbishop of Adelaide and Vice President of the Australian Bishops' Conference, was sentenced for covering up serious crimes - the sexual abuse of children committed by priest James Fletcher in the 1970s, when both served in the diocese of Maitland, near Newcastle. Fletcher died in prison at the age of 65 in 2006, one year after being sentenced to almost eight years for nine paedophile crimes committed between 1989 and 1991.
"The whole community is devastated in so many ways by decades of abuse and its concealment," magistrate Robert Stone said over pedophile abuse within institutions, in his sentencing. Given the seriousness of the offence and the need for general deterrence, only a custodial sentence can be imposed, whereas a suspension of the sentence would not correspond to this need, he said. The only option is therefore to serve a sentence in prison or at home. Given the age, mental and physical condition of the defendant and the absence of any criminal record, also 12 months of home detention would be an appropriate punishment. [.....]
Vatican pushing Gaia cult earth worship as Novus Ordo One World Religion
Cardinal warns of 'possible collapse' of Earth's livability at Vatican event
Pietro Parolin cites 'clear urgency' in Vatican push for climate action
Vatican Insider | Joshua J. McElwee | vatican city | July 5, 2018
The Vatican's secretary of state warned July 5 that humanity is facing a "possible collapse" in the Earth's ability to sustain life, as part of a two-day conference hosted by the Catholic Church to urge global leaders to mitigate the devastating impacts of climate change.
In an address opening the "Saving Our Common Home" event, Cardinal Pietro Parolin said there is a "clear urgency" to the task and that people around the world, "as members of the common household, need to come together."
The Vatican's Dicastery for Integral Human Development is hosting the July 5-6 event among some 400 global faith leaders, scientists and politicians with hopes to influence separate meetings later this year of the International Monetary Fund, the World Bank, and the U.N. Climate Change Conference.
The conference is pegged to the third anniversary of the publication of Pope Francis' 2015 environmental encyclical "Laudato Si': On Care for our Common Home." [....]
Comments from those who have read the Third Secret of Fatima:
<![if !supportLists]>· <![endif]>"I cannot say anything of what I learned at Fatima concerning the third Secret, but I can say that it has two parts: one concerns the Pope. The other, logically – although I must say nothing – would have to be the continuation of the words: In Portugal, the dogma of the Faith will always be preserved." [3] [emphasis added] – Joseph Schweigel, S.J., d. 1964 (interrogated Sister Lucia about the Third Secret on behalf of Pope Pius XII on Sept. 2, 1952)[4]
<![if !supportLists]>· <![endif]>"In the period preceding the great triumph of the Immaculate Heart of Mary, terrible things are to happen. These form the content of the third part of the Secret. What are they?
<![if !supportLists]>· <![endif]>If 'in Portugal the dogma of the Faith will always be preserved,' … it can be clearly deduced from this that in other parts of the Church these dogmas are going to become obscure or even lost altogether.Thus it is quite possible that in this intermediate period which is in question (after 1960 and before the triumph of the Immaculate Heart of Mary), the text makes concrete references to the crisis of the Faith of the Church and to the negligence of the pastors themselves." [5] [emphasis added] – Fr. Joaquin Alonso, C.M.F., d. 1981 (Cleratian priest and official Fatima archivist for over sixteen years; had unparalleled access to Sister Lucia)
<![if !supportLists]>· <![endif]>"The Secret of Fatima speaks neither of atomic bombs, nor nuclear warheads, nor Pershing missiles, nor SS-20's. Its content concerns only our faith. To identify the Secret with catastrophic announcements or with a nuclear holocaust is to deform the meaning of the message. The loss of faith of a continent is worse than the annihilation of a nation; and it is true that faith is continually diminishing in Europe." [6] [emphasis added] – Bishop Alberto Cosme do Amaral, d. 2005 (former bishop of Fatima-Leiria; remarks made in Vienna, Austria on Sept. 10, 1984)
<![if !supportLists]>· <![endif]>"It [the Third Secret] has nothing to do with Gorbachev. The Blessed Virgin was alerting us against apostasy in the Church." [emphasis added] – Cardinal Silvio Oddi, d. 2001 (Vatican diplomat and personal friend of Pope John XXIII, from whom he knew certain details concerning the Third Secret) [7]
<![if !supportLists]>· <![endif]>"In the Third Secret it is foretold, among other things, that the great apostasy in the Church will begin at the top." [emphasis added] – Cardinal Mario Luigi Ciappi, O.P., d. 1996 (personal theologian to Popes John XXIII-John Paul II) [8]
Frère Michel de la Sainte Trinité, The Whole Truth about Fatima, [2], Volume 3.
Posted by OnePeterFive
<![if !vml]>
<![endif]>
God, who is the perfect and infinite intelligence—that is, the infinite and perfect reason—created man to His own likeness, and gave him a reasonable intelligence, like His own. As the face in the mirror answers to the face of the beholder, so the intelligence of man answers to the intelligence of God. It is His own likeness. What, then, is the revelation of faith, but the illumination of the Divine reason poured out upon the reason of man? The revelation of faith is no discovery which the reason of man has made for himself by induction, or by deduction, or by analysis, or by synthesis, or by logical process, or by experimental chemistry. The revelation of faith is a discovery of itself by the Divine Reason, the unveiling of the Divine Intelligence, and the illumination flowing from it cast upon the intelligence of man; and if so, I would ask, how can there be variance or discord? How can the illumination of the faith diminish the stature of the human reason? How can its rights be interfered with? How can its prerogatives be violated? Is not the truth the very reverse of all this? Is it not the fact that the human reason is perfected and elevated above itself by the illumination of faith? 
Cardinal Henry Edward Manning, The Revolt of the Intelligence Against God
All law proceeds from the reason and will of the lawgiver; the Divine and natural laws from the reasonable will of God; the human law from the will of man, regulated by reason. Now just as human reason and will, in practical matters, may be made manifest by speech, so may they be made known by deeds: since seemingly a man chooses as good that which he carries into execution. But it is evident that by human speech, law can be both changed and expounded, in so far as it manifests the interior movement and thought of human reason. Wherefore by actions also, especially if they be repeated, so as to make a custom, law can be changed and expounded; and also something can be established which obtains force of law, in so far as by repeated external actions, the inward movement of the will, and concepts of reason are most effectually declared; for when a thing is done again and again, it seems to proceed from a deliberate judgment of reason. Accordingly, custom has the force of a law, abolishes law, and is the interpreter of law. 
St. Thomas Aquinas
Do not work together with unbelievers.
St. Paul, II Corinthians 6:14
The Greatest Error of Vatican II
"It was declared at the Second Vatican Council that atheists too are not excluded from this possibility of salvation… The only necessary condition which is recognized here is the necessity of faithfulness and obedience to the individual's own personal conscience. This optimism concerning salvation appears to me one of the most noteworthy results of the Second Vatican Council. For when we consider the officially received theology concerning these questions, which was more or less traditional right down to the Second Vatican Council, we can only wonder how few controversies arose during the Council with regard to these assertions of optimism concerning salvation, and wonder too at how little opposition the conservative wing of the Council brought to bear on this point, how all this took place without any setting of the stage or any great stir even though this doctrine marked a far more decisive phase in the development of the Church's conscious awareness of her Faith than, for instance, the doctrine of collegiality in the Church, the relationship between scripture and tradition, the acceptance of the new exegesis, etc."
Fr. Karl Rahner, The Anonymous Christian
Planned Parenthood pledges $1.5 million to protect pro-abortion Pennsylvania governor
<![if !vml]>
<![endif]>LifeSiteNews | PENNSYLVANIA | June 21, 2018 – Planned Parenthood has announced it intends to spend heavily to ensure that pro-abortion Democrat Tom Wolf remains the Governor of Pennsylvania.
"With nearly 75% of the Pennsylvania legislature opposed to safe and legal abortion, Governor Tom Wolf is critical to Planned Parenthood's survival," Planned Parenthood Pennsylvania Advocates & PAC declares in its solicitation for online donations. The group plans to spend $1.5 million toward his reelection this fall, the Tribune-Review reports.
The money will also support other pro-abortion candidates in the state, and finance door-knocking, phone calls, text messages, direct mail campaigns, and digital advertising.
Wolf "is a brick wall against efforts to roll back health care access and rights of Pennsylvanians," Sari Stevens, the PAC's executive director, said. Republicans control both chambers of the Pennsylvania legislature, meaning the fate of pro-life legislation currently rests entirely with the governor.
Wolf and his wife Frances are both former Planned Parenthood volunteers, and the governor has dutifully continued to serve the abortion giant in office.
He has used his veto pen to block legislation that would have banned late-term and dismemberment abortions, and has promised to veto legislation banning abortions that target Down syndrome children and abortions on babies with detectable heartbeats.
Pro-lifers have also hit Wolf for refusing to hold the abortion industry accountable for its treatment of women, noting that he praised a Planned Parenthood facility which has repeatedly failed state health inspections, and nominated for Virginia Secretary of State Pedro Cortes, a man who failed to take action against notorious Philadelphia abortionist and convicted murderer Kermit Gosnell while holding the same office in a previous administration.
In 2015, the government data analysis site InsideGov named Wolf the most liberal governor in America, as well.
"It's no surprise that Tom Wolf is setting records for donations taken from special interests. He is bought and paid for by those filling up his campaign coffers," Andrew Romeo, a spokesman for Wolf's Republican challenger Scott Wagner, responded.
The Pennsylvania Pro-Life Federation says Wagner, currently a state senator, holds a 100% pro-life voting record. Wagner sponsored the late-term abortion ban Wolf vetoed, as well as legislation to defund Planned Parenthood. As "governor he would continue to fight for the rights of the unborn, which would include supporting the heartbeat bill," Romeo said last month.
Current pro-life laws in Pennsylvania include requiring parental consent for abortion, a 24-hour waiting period, informed consent requirements including fetal development and abortion risks and alternatives, and abortion facility standards and inspections enacted in the wake of the Gosnell scandal.
"The True Challenge of the Pontiff is the Heresy of Homosexuality"
"The Holy Father has confirmed that which everyone had known for many years.  I think that the wall of omertà that has existed for a long time is destroyed.  But now, how to demolish that other wall of omertà that exists inside the seminaries? Who is concerned with the revolution of Benedict XVI who forbade the ordination of homosexual priests?  The problem of the gay lobby in the Vatican is important, but marginal.  The true challenge of the Pontiff is the heresy of homosexuality, what I call the 'homoheresy', that is, the rejection of the Magisterium of the Catholic Church on homosexuality, whose defenders are in favor of priesthood for gays. The Holy Father must combat this heresy that has spread throughout the Church.  Who, in Italy, is interested in the current situation of the seminaries?   And there is where the future of the Church is decided! The only way forward is to continue the revolution of Ratzinger, who wished to 'free' the seminaries from gay educators and homosexual seminarians." ...
Fr. Dariusz Oko, theology professor, Pontifical University John Paul II, Krakow, who has denounced the gay lobby in the Vatican
<![if !vml]>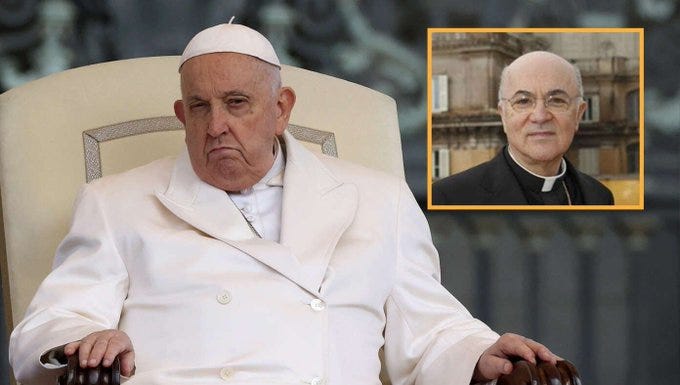 <![endif]>
Feminism Unmasked
It's called 'She Guardian,' by Russian artist Dashi Namdakov who spent the last two years sculpting the towering figure out of four massive tons of bronze. The statue measures 36-feet high. Mr. Namdakov says the attention-grabbing piece is intended to express a sense of "maternal protectiveness."  The feminist work is "symbolic of female strength and a desire to care for the young." But, with a mother like this, it is not surprising that there are no pups being cared for in the sculpture for the vast majority of feminists are sterile. The demonic statue by an odd coincidence has been erected in a place of precedence at the Marble Arch located opposite the North-East corner of Hyde Park in London (Buckingham Palace opposite the South-East corner of the park). The Marble Arch is where the infamous Tyburn gallows was located for the public execution of common criminals along with faithful Catholics. It is to Tyburn that Catholic recusants, such as St. Edmund Campion, Blessed Ralph Sherwin, Blessed Alexander Briant, St. Oliver Plunkett, etc., etc., etc., were literally dragged from Newgate Prison to be 'hung, drawn and quartered.' This rabid feminist bitch is directly overlooking the hallowed ground of Catholic martyrs. It only needs a sign warning the public not to pet or feed the animal.
The Love of God is Conditional Upon Believing His Revealed Truth and Keeping His Commandments!
Everyone knows that John himself, the Apostle of love, who seems to reveal in his Gospel the secrets of the Sacred Heart of Jesus, and who never ceased to impress on the memories of his followers the new commandment 'Love one another,' altogether forbade any intercourse with those who professed a mutilated and corrupt form of Christ's teaching: 'If any man come to you and bring not this doctrine, receive him not into the house nor say to him: God speed you.' (II John 10).
Pope Pius XI, Mortalium Animos, Jan. 6, 1928
Consecration to the Sacred Heart of Jesus composed by St. Margaret Mary
Adorable Heart of my most loving Jesus, what good have You found in me to make You love me without limit, even though my heart, stained by a thousand faults, was so cold and indifferent toward You?  The great proofs of love which You have shown me, even when I did not love You, give me hope that You will now find acceptable the proofs of my love.  Receive then, my loving Savior, my desire to consecrate myself entirely to the honor and glory of Your Sacred Heart; accept the gift of all that I am.  I consecrate to You my person, my life, my actions, my pains and sufferings, desiring to be in the future a victim consecrated to You glory, on fire at this moment, and one day to be entirely consumed by the holy flames of Your love.  I offer You then, my Lord and my God, my heart with all its desires, that during my whole life it may be perfectly conformed to Yours.  I belong, then, wholly to Your Heart, I am entirely Yours.  O my God, how great are Your mercies toward me! 
My adorable Savior, accept my consecration also in reparation for the offenses which I have not ceased to commit against You until now, by corresponding so badly to You love.  I am giving You very little, I know, but at least I wish to give You all that is in my power and all You wish, for that You desire from me; therefore, by consecrating my heart to You, I give it to You never to take it back.
Teach me, O loving Savior, perfect forgetfulness of self, for that is the one way by which I can enter Your adorable Heart; and since in the future I shall do everything for You, grant that all I do may be worthy of You.  Teach me what I must do to arrive at the purity of Your love, but also give me this love, give me a most ardent, generous love.  Give me that profound humility without which no one can be pleasing to You, and accomplish in me all Your holy will.
Once again, the Novus Order Regime in Rome endorses the United Nations call for One World Government based upon a "Genuine and Profound Humanism"! 
As Benedict XVI has affirmed in continuity with the social teaching of the Church: "To manage the global economy; to revive economies hit by the crisis; to avoid any deterioration of the present crisis and the greater imbalances that would result; to bring about integral and timely disarmament, food security and peace; to guarantee the protection of the environment and to regulate migration: for all this, there is urgent need of a true world political authority, as my predecessor Blessed John XXIII indicated some years ago."  […….] Here, continuity is essential, because policies related to climate change and environmental protection cannot be altered with every change of government. Results take time and demand immediate outlays which may not produce tangible effects within any one government's term. That is why, in the absence of pressure from the public and from civic institutions, political authorities will always be reluctant to intervene, all the more when urgent needs must be met. To take up these responsibilities and the costs they entail, politicians will inevitably clash with the mindset of short-term gain and results which dominates present-day economics and politics. But if they are courageous, they will attest to their God-given dignity and leave behind a testimony of selfless responsibility. A healthy politics is sorely needed, capable of reforming and coordinating institutions, promoting best practices and overcoming undue pressure and bureaucratic inertia. It should be added, though, that even the best mechanisms can break down when there are no worthy goals and values, or a genuine and profound humanism to serve as the basis of a noble and generous society. 
Pope Francis, Laudato Si', On earth worship, global warming, etc.
Modernists are Deconstructionalists - the deny the intentionality of words and thus destroy the ability of language to convey truth! They are our modern "sophists." They attack the revelation of God at its very source.
Plato's literary activity extended over fifty years, and time and again he asked himself anew: What is it that makes the sophists so dangerous? Toward the end he wrote one more dialogue, the Sophist, in which he added a new element to his answer: "The sophists," he says, "fabricate a fictitious reality." That the existential realm of man could be taken over by pseudorealities whose fictitious nature threatens to become indiscernible is truly a depressing thought. And yet this Platonic nightmare, I hold, possesses an alarming contemporary relevance. For the general public is being reduced to a state where people not only are unable to find out about the truth but also become unable even to search for the truth because they are satisfied with deception and trickery that have determined their convictions, satisfied with a fictitious reality created by design through the abuse of language. This, says Plato, is the worst thing that the sophists are capable of wreaking upon mankind by their corruption of the word.
Josef Pieper, Abuse of Language- Abuse of Power, 1974
Modernism vs. Neo-Modernism: What is the Difference?
    The overarching principle of post-conciliar theology is not modernism, properly speaking. Let us get our terms straight.
Modernism is the idea that there are no eternal truths, that truth is the correspondence of the mind with one's lifestyle (adaequatio intellectus et vitae), and that, therefore, old dogmas must be abandoned and new beliefs must arise that meet 'the needs of modern man'. This is a radical denial of the traditional and common sense notion of truth: the correspondence of the mind with reality (adaequatio intellectus et rei), which is the basis of the immutability of Catholic dogma.
    No, the post-conciliar theological principle is neo-modernism, and the theology that is based on it is known as the nouvelle theologie. It is the idea that old dogmas or beliefs must be retained, yet not the traditional 'formulas': dogmas must be expressed and interpreted in a new way in every age so as to meet the 'needs of modern man'. This is still a denial of the traditional and common sense notion of truth as adaequatio intellectus et rei (insofar as it is still an attempt to make the terminology that expresses the faith correspond with our modern lifestyle) and consequently of the immutability of Catholic dogma, yet it is not as radical as modernism. It is more subtle and much more deceptive than modernism because it claims that the faith must be retained; it is only the 'formulas' of faith that must be abandoned--they use the term 'formula' to distinguish the supposedly mutable words of our creeds, dogmas, etc. from their admittedly immutable meanings. Therefore, neo-modernism can effectively slip under the radar of most pre-conciliar condemnations (except Humani Generis, which condemns it directly) insofar as its practitioners claim that their new and unintelligible theological terminology really expresses the same faith of all times. In other words, neo-modernism is supposed to be 'dynamic orthodoxy': supposedly orthodox in meaning, yet always changing in expression to adapt to modern life (cf. Franciscan University of Steubenville's mission statement).
    Take extra ecclesiam nulla salus as a clear example of a dogma that has received a brutal neo-modernist re-interpretation: they claim that the old 'formula' that "there is no salvation outside the Church" must be abandoned; rather it is more meaningful to modern man to say that salvation is not in, but through, the Church; people who are not in the Church may still be saved through the Church; thus, to them the dogma that "there is no salvation outside the Church" means that there is salvation outside the Church. Hence see Ven. Pope Pius XII condemning those "reduce to a meaningless formula the necessity of belonging to the true Church in order to gain eternal salvation." (Humani generis 27).
    Yet this mentality of reinterpreting everything anew in order to 'meet the needs of the times' is generally tends to be found in different degrees among different post-conciliar sources:
    It tends to be (1) rampant in men like De Lubac, Von Balthasar, Congar, etc.: it is the ultimate goal of their writings, teachings, and activities as churchmen. To achieve this end, they employ the technique of 'resourcement', the neo-modernist strategy of fishing for the few dubious, questionable, or idiosyncratic teachings of some Fathers of the Church and other authoritative writers, and gather them into a massive, heterodox theological argument against the traditional understanding of the faith (which they like to relativize by giving it names such as "Counter-Reformation" Theology, "Tridentine" Theology, or "Scholastic" Theology, instead of just admitting that it is Catholic Theology plain and simple). This technique accomplishes three things that go hand-in-hand: (a) offers a refutation of traditional Catholicism, (b) defends an interpretation that meets the needs of modern times, and (c) gives it a semblance of being traditional, because it appears to be based in the Fathers et al. This type of argument is used, for example, by Von Balthasar in his nearly heretical book, Dare We Hope that All Men be Saved? to 'prove', not that Hell does not exist (that is a dogma), but that it is empty. But this technique and its neo-modernistic underpinnings is not only practiced in almost all of these men's writings; it is also defended in theory by many of them, particularly in Von Balthasar's daring little book, Razing the Bastions, where he demonstrates that "Tridentine" theology must be rejected in our times because it is 'boring'.
    It also tends to be (2) present in a more moderate way in the non-binding statements by post-conciliar popes, since they themselves were deeply involved in the developing of the nouvelle theologie. Just to give one of a million possible examples, see Pope Benedict's evolutionistic re-interpretation of the Resurrection of Our Lord. Nothing here obviously contradicts the dogma of the Resurrection (it may be interpreted as a simple analogy, even if a bad one, and nothing more), but it is a novelty that can be easily understood as claiming that the Resurrection is part of the natural development of nature (thus giving credence to some of the nouvelle theologie's pet doctrines, such as De Lubac's heterodox notion of the supernatural and De Chardin's pantheistic evolutionism). This happens almost on a daily basis in what comes out of the Vatican, not to mention what comes from local bishops.
    And finally, neo-modernism tends to be present (3) mostly implicitly or behind-the-scenes in the Council, the Catechism, etc., even though it seldom comes out more explicitly. Things are done at this level under the pretext of 'aggiornamento', a euphemism for neo-modernism. That is usually all the justification provided since at this authoritative level, there is no need to justify things theologically. Hence, Vatican II and the Catechism are not outright neo-modernistic. Rather, they (like most of post-conciliar doctrine) tend in that direction and/or are inspired by that mentality. In other words, most of the time these documents do not explicitly teach neo-modernist errors (the kind of errors you hear explicitly from neo-modernist theologians and priests). Rather, they are full of dangerous ambiguities: statements that in a technical sense could be interpreted as being in harmony with the traditional faith, but that, in their natural, non-forced, interpretation are heterodox. One clear example of this is Dignitatis humanae, par. 2; entire monographs have been written in order to prove that, despite appearances, this document does not contradict previous teaching. Maybe in fact it ultimately does not, but it is obvious that the prima facie meaning does; otherwise there would be no need to write so many volumes to prove it.
    It must be noted that these are general tendencies, and that in some documents (cf. Gaudium et Spes) and every now and then in papal and episcopal statements neo-modernist principles come out more explicitly.
    For a more detailed philosophical and theological critique of neo-modernism, and how it is nothing but a re-hashing of modernism, see Garrigou-Lagrange's Where is the New Theology Leading Us? and his The Structure of the Encyclical Humani Generis.
Francisco J. Romero Carrasquillo, Ph.D., Professor of Theology and Philosophy
If men are "obligated" to a "right faith" then "Religious Liberty" is lie!
That by Divine Law Men are obliged to a Right Faith
As sight by the bodily eye is the principle of the bodily passion of love, so the beginning of spiritual love must be the intellectual vision of some object of the same. But the vision of that spiritual object of understanding, which is God, cannot be had at present by us except through faith, because God exceeds our natural reason, especially if we consider Him in that regard under which our happiness consists in enjoying Him.
a.) The divine law directs man to be entirely subject to God. But as man's will is subjected to God by loving Him, so his understanding is subjected to Him by believing Him,—but not by believing anything false, because no falsehood can be proposed to man by God, who is the truth: hence he who believes anything false does not believe God.
b.) Whoever holds an erroneous view about a thing, touching the essence of the thing, does not know the thing. Thus if any one were to fix on the notion of irrational animal, and take that to be man, he would not know man. The case would be otherwise, if he was mistaken only about some of the accidents of man. But in the case of compound beings, though he who errs about any of the essentials of a thing does not know the thing, absolutely speaking, still he knows it in a sort of a way: thus he who thinks man to be an irrational animal knows him generically: but in the case of simple beings this cannot be,—any error shuts out entirely all knowledge of the thing. But God is to the utmost degree simple. Therefore whoever errs about God does not know God. Thus he who believes God to be corporeal has no sort of knowledge of God, but apprehends something else instead of God. Now as a thing is known, so is it loved and desired. He then who errs concerning God, can neither love Him nor desire Him as his last end. Since then the divine law aims at bringing men to love and desire God, that same law must bind men to have a right faith concerning God.
Hence it is said: Without faith it is impossible to please God (Heb. xi, 6); and at the head of all other precepts of the law there is prescribed a right faith in God: Hear, O Israel: the Lord thy God is one Lord (Deut. vi. 4).
St. Thomas Aquinas, Of God and His Creatures
The Four Sins that "Cry to Heaven for Vengeance" are protected acts under U.S. Law
No society can exist unless the laws are respected to a certain degree.  The safest way to make laws respected is to make them respectable.  When law and morality contradict each other, the citizen has the cruel alternative of either losing his moral sense or losing his respect for the law.  These two evils are of equal consequence, and it would be difficult for a person to choose between them.
The nature of law is to maintain justice.  This is so much the case that, in the minds of the people, law and justice are the same thing.  There is in all of us a strong disposition to believe that anything lawful is also legitimate.  This belief is so widespread that many persons have erroneously held that things are "just" because the law makes them so.  Thus, in order to make plunder appear just and sacred to many consciences, it is only necessary for law to decree and sanction it.  Slavery, restrictions, and monopoly find defenders not only among those who profit from them but also among those who suffer from them. 
Frederic Bastiat, The Law
Prophecy of St. Francis of Assisi
"Act bravely, my brethren; take courage and trust in the Lord. The time is fast approaching in which there will be great trials and afflictions; perplexities and dissensions, both spiritual and temporal, will abound; the charity of many will grow cold, and the malice of the wicked will increase. The devils will have unusual power; the immaculate purity of our Order, and of others, will be so much obscured that there will be very few Christians who obey the true Supreme Pontiff and the Roman Church with loyal ears and perfect charity.
"At the time of this tribulation a man, not canonically elected, will be raised to the Pontificate, who, by his cunning, will endeavour to draw many into error and death. Then scandals will be multiplied, our Order will be divided, and many others will be entirely destroyed, because they will consent to error instead of opposing it.
"There will be such diversity of opinions and schisms among the people, the religious and the clergy, that, except those days were shortened, according to the words of the Gospel, even the elect would be led into error, were they not specially guided, amid such great confusion, by the immense mercy of God….
"Those who persevere in their fervor and adhere to virtue with love and zeal for the truth, will suffer injuries and persecutions as rebels and schismatics; for their persecutors, urged on by the evil spirits, will say they are rendering a great service to God by destroying such pestilent men from the face of the earth…
"Some preachers will keep silent about the truth, and others will trample it under foot and deny it. Sanctity of life will be held in derision even by those who outwardly profess it, for in those days Our Lord Jesus Christ will send them, not a true Pastor, but a destroyer."
St. Francis of Assisi, Works of the Seraphic Father St. Francis of Assisi, published in 1882 by the London-based Catholic publishing house R. Washbourne, 1882, pp. 248-250.
"Vatican II was a pastoral council by its teachings, that is, its doctrines.  In a word, Vatican II was pastoral by being doctrinal."
Fr. John O'Malley, Jesuit "historian and theologian," author of What Happened at Vatican II, speaking at Caritas International Conference, "Vatican II, Remembering the Future: Ecumenical, Interfaith and Secular Perspectives on the Council's Impact and Promise." The event was co-hosted by Georgetown, Marymount University in Arlington, Va., and the Washington National Cathedral.
COMMENT: This is a remarkable admission of the necessary relationship between Catholic doctrine and Catholic practice.  It is a Truth of our Faith that has been constantly denied by the Modernists since Vatican II because, if this Truth had been admitted, no one would have accepted the Council's novel teachings which were imposed by a corruption of practice.  Ss. Peter & Paul Roman Catholic Mission has affirmed that every Catholic possesses a right to the immemorial traditions of our Church because we have a duty imposed by God to profess our faith openly and publicly which these traditions perfectly signify.  And thus, these immemorial traditions constitute necessary attributes of the Faith because without them, the Faith cannot be known or communicated to others.  And now, those who have foolishly adopted the novel practices dictatorially imposed after Vatican II are to understand that they in fact do signify a new doctrine, that "Vatican II was pastoral by being doctrinal." The Modernists want the new doctrines to be professed that the new practices signify.  No Catholic is bound by any novel doctrine, therefore, no Catholic is bound by any novel practice which signifies these new doctrines. The only reason that Fr. O'Malley is now admitting this Catholic truth is to impose formally the novel doctrines which the Novus Ordo practice signifies. 
The Church again is victimized by homosexual clerics and their lobby!
Pedophilia, Clergy abuse victims settle with US diocese
The church of St. Paul and Minneapolis will deliver $210 million to 450 people sexually abused by members of the clergy. Money to be placed in a trust fund for the claimants
<![if !vml]>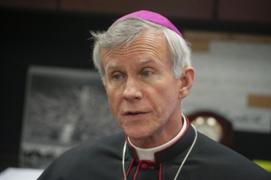 <![endif]>vatican insider staff  | turin | June 1, 2018
Record compensation was provided by the Archdiocese of St. Paul and Minneapolis in the United States, which announced a 210 million dollars settlement for about 450 victims of clergy sexual abuse. This is the second largest reparation for the scandal that has shaken the Catholic Church of the United States, after that of 2007 when the archdiocese of Los Angeles liquidated cases of clergy sexual abuse of 508 victims paying 660 million dollars.
Most of the funds, about $170 million, will come from insurance companies, the rest from parishes, a pension fund and the sale of real estate.
The victim's lawyer, Jeff Anderson, said that the money - a total of $210,290,724 - will go in a trust fund for the claimants, survivors of the abuses perpetrated by several priests in past decades. During the conference the lawyer also showed the sole of his shoes where the phrase "Rise up and claim the truth" was written.
"The victims of the abuses will have their payments made as soon as the court approves the plan", Archbishop Bernard Hebda assured, from 2016 at the head of the diocese hit by the scandals, which in 2015 filed for bankruptcy.
The prelate said he was "grateful to all those who courageously presented themselves to denounce what had happened". "The Church", he added, "has disappointed you and I am very sorry: the abuses have stolen so much from you, from your childhood, from your innocence, from your security, from your trust and in many cases from your faith".
The Homo-Lobby is so deeply imbedded it can only be removed by persecution!
Chile, the Pope's words on gays and Wojtyla's forgotten directives
The Chilean case demonstrates the existence - not only in the South American country - of serious problems of discernment in vocations in seminaries, and in the processes of episcopal nomination
Vatican Insider | andrea tornielli  | vatican city | May 31, 2018
The case of Chile and the emergence of new scandals, following the renunciation of the entire episcopate who has placed their fate in the hands of the Pope, shows how deeply rooted is the disease that afflicts the Chilean Church and not only. Yet, it also shows how much the teachings of the Popes, published in recent decades, have been considered dead letters by the bishops.
Last week, speaking behind closed doors with the General Assembly of the Italian Episcopal Conference, Pope Francis, though expressing all his concern for the decline in priestly vocations, had invited the bishop to focus more on the quality of future priests than with quantity, citing the case of homosexual persons who wish to enter the seminary: "If you have even the slightest doubt, it is better not to let them in". Francis spoke in the wake of two documents published in recent years by the Holy See: the first is of 2005, at the beginning of the pontificate of Benedict XVI, the second is of 2016 and was promulgated during the pontificate of Bergoglio. In both, while deeply respecting the people in question, it is argued that it is not possible to admit to seminary and sacred orders "those who practice homosexuality" or "have deeply rooted homosexual tendencies".
In a note of the document given by Pope Francis to the Chilean bishops who arrived in Rome, one could read a criticism for having entrusted the leadership of the seminaries to "priests suspected of practicing homosexuality". The existence of branched and organized networks of priests who lured their prey via the web, as well as cases of abuse of minors involving eminent priests, clearly indicate that the criteria of discernment were not well applied.
Already in 1992, therefore more than ten years before the 2005 publication of the Instruction of the Congregation for Catholic Education on the theme "Criteria for the discernment of vocations with regard to persons with homosexual tendencies in view of their admission to the seminary and to holy orders", and more than twenty years before the publication of the Ratio Fundamentalis of the Congregation for the Clergy entitled "The Gift of the Presbyteral Vocation" (these are the two documents that invite those who have a deeply rooted homosexual tendency or practice homosexuality not to enter the seminary), John Paul II made known the apostolic exhortation Pastores dabo vobis on "the formation of priests in the circumstances of the present day".
In that document, we read: "Since the charism of celibacy, even when it is genuine and has proved itself, leaves one's affections and instinctive impulses intact, candidates to the priesthood need an affective maturity which is prudent, able to renounce anything that is a threat to it, vigilant over both body and spirit, and capable of esteem and respect in interpersonal relationships between men and women. A precious help can be given by a suitable education to true friendship, following the image of the bonds of fraternal affection which Christ himself lived on earth".
Pope Wojtyla also affirmed: "Human maturity, and in particular affective maturity, requires a clear and strong training in freedom, which expresses itself in convinced and heartfelt obedience to the "truth of one's own being, to the "meaning" of one's own existence, that is to the "sincere gift of self" as the way and fundamental content of the authentic realization of self. Thus understood, freedom requires the person to be truly master of oneself, determined to fight and overcome the different forms of selfishness and individualism which threaten the life of each one, ready to open out to others, generous in dedication and service to one's neighbor".
The problem that has emerged from recent scandals is not only that of pedophilia: in many cases it is the abuse of children who have already entered adolescence. The widest and deepest problem to which no adequate answer has yet been given concerns the affective immaturity of candidates for the priesthood, who, if they are not men mature in their affectivity - whether heterosexual or homosexual - will be conditioned by their affective immaturity in relations with others. […….]
READ CARFULLY: Benedict/Ratzinger does not possess the power to alter what Christ established!
Completeness or not of Fatima message is beside the point: what matters is that what is known is unfolding
Roberto de Mattei | Corrispondenza Romana | May 25, 2016
             The centenary year of Fatima was opened on Pentecost Sunday to news that caused quite a sensation.
             The German theologian Ingo Dollinger revealed to the "OnePeterFive" site that after the publication of the Third Secret of Fatima, Cardinal Ratzinger had confided to him: "Das ist noch nicht alles!", "We didn't publish everything". The Vatican Press Office intervened with an immediate denial in which it stated: "Pope emeritus Benedict XVI declares never to have spoken with Professor Dollinger about Fatima', clearly affirming that the remarks attributed to Professor Dollinger on the matter 'are pure inventions, absolutely untrue', and he confirms decisively that 'the publication of the Third Secret of Fatima is complete."
             The denial doesn't convince those like Antonio Socci who had always sustained the existence of an undisclosed part of the secret, which would refer to the abandonment of the faith by a part of the Church's hierarchy. Other scholars like Dr. Antonio Augusto Borelli Machado, think the secret disclosed by the Vatican is complete and tragically eloquent. On the basis of the information at our disposal, today we cannot affirm with absolute certainty, either the entirety of the Third Secret text nor its incompleteness. What appears absolutely certain is that the prophecy of Fatima is unfulfilled and that its fulfilment concerns an unprecedented crisis in the Church.
             Regarding this, an important hermeneutic principle needs to be borne in mind. The Lord, through revelations and prophecies, which add nothing to the deposit of the faith, at times offers us some "spiritual direction" to guide us through the darkest periods of history. Yet if it's true that the Divine words cast light on dark times, the opposite is also true: historical events, in their dramatic unfolding, help us to understand the significance of prophecy.
On July 13th 1917, when Our Lady announced at Fatima that if humanity didn't convert Russia would have spread its errors throughout the world, these words appeared incomprehensible. It was the historical facts that revealed their significance. After the Bolshevik Revolution of October 1917, it was clear that the expansion of Communism was the instrument God wanted to use as a punishment to the world for its sins.
             Between 1989 and 1991, the evil empire of the Soviet Union apparently crumbled, but the disappearance of its political packaging allowed for the diffusion all over the world of Communism, which has its ideological nucleus in philosophical evolution and moral relativism. The "philosophy of praxis" which according to Antonio Gramsci sums up the Marxist cultural revolution, has become the theological horizon of the new pontificate, outlined by theologians like the German Cardinal, Walter Kasper and the Argentinean Archbishop, Victor Manuel Fernàndez, inspirers of the Apostolic Exhortation Amoris Laetitia.
             In this sense it's not the Fatima Secret we need to start from in order to understand the reality of a tragedy in the Church, but from the crisis in the Church[itself]in order to understand the ultimate meaning of the Fatima Secret. A crisis which goes back to the 1960s, but with Benedict XVI's abdication and Pope Francis' pontificate, has seen a shocking acceleration.
             While the Vatican Press Office was making haste to defuse the Dollinger case, another bomb exploded with an even greater impact. During the presentation of Prof. Don Roberto Regoli's book, Oltre la crisi della Chiesa. Il pontificato di Benedetto XVI (Lindau, Turin, 2016) held in the auditorium at the Gregorian Pontifical University, Monsignor Georg Gänswein highlighted Pope Ratzinger's act of renunciation with these words:
             "From February 11th 2013, the papal ministry is not the same as before. It is and remains the foundation of the Catholic Church; and yet it is a foundation that Benedict has profoundly and lastingly transformed by his exceptional pontificate".
             According to Archbishop Gänswein, the Pope's resignation is "epochal" as it introduced into the Catholic Church the new institution of "Pope emeritus" transforming the concept of munus petrinum - "the petrine ministry". "Before and after his abdication, Benedict intended and intends his task as a participation in a "petrine ministry" such as this. He left the Papal Throne and yet with his step on February 11th 2013, he did not entirely abandon this ministry. Rather he integrated the personal office with a collegial and synodal dimension, almost a shared ministry (...). From the election of his successor, Pope Francis—on 13 March 2013—there are not then two Popes, but de facto an enlarged ministry with an active and a contemplative member. For this reason, Benedict has not renounced either his name or his white cassock. For this reason, the correct title with which we must refer to him is still "Holiness." Furthermore, he has not retired to an isolated monastery, but [has retired]within the Vatican, as if he had simply stepped aside to make space for his Successor, and for a new stage in the history of the Papacy.(...). With this act of extraordinary boldness he has instead renewed the office (even against well-meaning and undoubtedly competent advisors) and in a last endeavour has strengthened it (as I hope). This certainly will only be demonstrated by history. However, in the history of the Church, 2013 will remain the year that the renowned Theologian on the Throne of Peter became the first "Pope Emeritus" in history."
             This discourse is of an explosive nature, and, by itself, demonstrates how we are not "over" the crisis in the Church but more than ever in it. The Papacy is not a ministry that can be "enlarged", since it is an "office" given personally by Jesus Christ to a sole Vicar and a sole successor of Peter. What distinguishes the Catholic Church from every other church or religion is precisely the existence of a unitary and indissoluble principle in the person of the Supreme Pontiff. Monsignor Gänswein's discourse(it is difficult to understand where he wants to go with it) suggests a two-headed Church and adds confusion to a situation already far too confusing.
             One sentence connects the second and third part of the Fatima Secret: "In Portugal the dogma of the faith will always be kept." Our Lady is talking to three little Portuguese shepherds and assures them that their country will not lose the faith. But where will the faith be lost? It has always been thought that Our Lady was referring to the apostasy of entire nations, but today is seems increasingly clearer that the greatest loss of faith is occurring among churchmen.
             A "bishop dressed in white" and "various other bishops, priests and religious" are at the centre of the Third Secret, in a setting of death and ruin, legitimate to imagine as not only material, but spiritual. Before writing the Third Secret, the revelation that Sister Lucia had at Tuy on January 3rd 1944 confirms this, and is hence indissolubly linked to it. After the vision of a terrible cosmic catastrophe, Sister Lucia recounts that she had heard in her heart "a soft voice that said: 'in time, one faith, one baptism, one Church, Holy Catholic, Apostolic. In eternity Heaven!'!"
             These words represent a radical negation of any form of religious relativism which the heavenly voice contradicts with the exaltation of Holy Mother Church and the Catholic Faith. In history the smoke of Satan can invade the Church, but whoever defends the integrity of the Faith against the powers of hell will see, in time and in eternity, the triumph of the Church and the Immaculate Heart of Mary, definitive seal of the dramatic but fascinating Fatima prophecy.
Land of the Lemmings
Ireland votes to legalize abortion: 'a tragedy of historic proportions'
LifeSiteNews | IRELAND | May 26, 2018 – Irish citizens voted to legalize abortion on Friday, ending Ireland's legacy as one of the world's most pro-life nations.
<![if !vml]>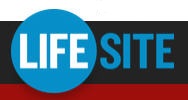 <![endif]>The votes are still being officially counted, but the pro-abortion campaign is declaring victory and pro-lifers are calling this a "tragedy of historic proportions."
"The 8th amendment did not create a right to life for the unborn child – it merely acknowledged that such a right exists, has always existed, and will always exist," the pro-life Save the 8th campaign said in a statement. "What Irish voters did yesterday is a tragedy of historic proportions. However, a wrong does not become right simply because a majority support it."
Ireland has one of the lowest maternal mortality rates in the world. The Eighth Amendment of its Constitution guaranteed equal rights for pre-born babies and their mothers.
Repealing the Eighth Amendment was a decades-long goal of the abortion movement. The Irish voted by 67 percent to add the Eighth Amendment to their constitution in 1983, making the Emerald Isle a uniquely safe place for pre-born babies in contrast to the rest of the West's liberal abortion regimes.
There have been five previous votes on repealing the Eighth Amendment, all of which failed. One was in 1983, three were in 1992, and one was in 2002.
More people in Dublin, where the majority of residents supported the "repeal" campaign, voted in this referendum than in 2015 on same-sex "marriage" and in their general election.
One students' union in Dublin created a safe space-like "chill zone" where students could "de-stress" as the results were counted. It became apparent that abortion advocates had won and only 14 students utilized the room, The Guardian reported. Exit polls showed around 87 percent of 18- to 24-year-olds voted for abortion.
In early 2018, the Irish government approved putting the Eighth Amendment to a vote in May with the promise that if passed, legislation allowing abortion on demand would be introduced. The proposed legislation – which may be introduced next week – is expected to be abortion on demand during the first 12 weeks of pregnancy for healthy babies and later throughout pregnancy for nebulous "health" reasons, for babies with disabilities, and babies conceived in rape.
Pro-life activists responded to the referendum with a massive canvassing and public awareness campaign about how many lives have been saved by the Eighth Amendment, how one in five babies in England is aborted, the fact that abortion kills a living human being, and the many harms to women and society that come with legalizing it.
"The unborn child no longer has a right to life recognised by the Irish state," the Save the 8th's defeat statement continued. "Shortly, legislation will be introduced that will allow babies to be killed in our country. We will oppose that legislation. If and when abortion clinics are opened in Ireland, because of the inability of the Government to keep their promise about a GP led service, we will oppose that as well. Every time an unborn child has his or her life ended in Ireland, we will oppose that, and make our voices known."
The country once known for its strong Catholic heritage and identity voted in 2015 to amend its constitution to permit same-sex "marriage." Despite Ireland's move toward secularism and approval of redefining marriage, polls on how the Eighth Amendment vote would go were extremely close toward the end of the abortion vote.
In 2012, a woman named Savita Halappanavar, who was 17 weeks pregnant, died of sepsis (blood poisoning) at Galway University Hospital. Three official investigations found that the 31-year-old died of a blood infection caused by "extremely virulent bacteria," E. coli ESBL. Under Ireland's abortion laws, the woman would have been permitted an abortion had doctors realized how sick she was when she came to the hospital. They didn't, and her death was due to medical negligence, not lack of abortion, official investigations revealed. According to the Health Information and Quality Authority, which investigated her death, doctors missed 13 opportunities to save her life.  Irish abortion activists exploited Savita's case and lied about her death, culminating in Friday's vote.
COMMENT:  Ireland, forever to be known as the land of the Lemmings, ranks close to the bottom for intelligence of all the nations of Europe:  https://iq-research.info/en/average-iq-by-country
This vote to introduce legalized abortion, which naturally follows fast upon their legalization of homosexual "marriage" three years ago, confirms these findings, for whom, after seeing the demographic destruction of Italy, Spain, France, England and Germany, all who have so decimated their populations by abortion that they cannot replace their own and must import Muslim workers who will soon dominate and destroy their native cultures, would follow them in their national folly?  Yet Ireland is the only country to legalize these perversions by popular vote.  The nations of Poland and Hungry are far more intelligent and possessing a clearer moral sense are moving to restrict as much as possible this satanic crime.  They had abortion imposed upon them by Communism and are working to reverse this policy of national suicide.  But Ireland has no excuse.  Having kept the faith through hundreds of years of persecution they have now returned to their Druid past where ritual murder including that of children was part of the routine worship, for abortion in the end is a form of ritual murder.  The dog that returns to its vomit is far different than one trying to restore their Catholic culture after years of communist rule.  Ireland is through and will suffer a punishment that will make its inhabitants pine for the good old days of imposed English famine.  All of this is no problem for the Catholic Novus Ordo Irish Church that has been so thoroughly infiltrated by homosexual clergy that it can only wonder how they will establish ecumenical relations with their Druid counterparts. 
A patron in high places at last!
Medjugorje, the Pope appoints Hoser as permanent visitor
The Polish archbishop had carried out a pastoral survey on behalf of the Pontiff. Now he will be in charge of accompanying the faithful on a permanent basis but without entering into matters relating to the authenticity of the apparitions
Vatican Insider | andrea tornielli  | vatican city | May 31, 2018
<![if !vml]>
<![endif]>There is still no pronouncement regarding the supernatural nature of the Marian apparitions that have followed one another over decades, but a significant decision that shows Francis' priorities: the accompaniment of the many faithful who go to Medjugorje from all over the world.
On 31 May 2018 Pope Bergoglio appointed Monsignor Henryk Hoser, Archbishop Emeritus of Warszawa-Prague in Poland, as " special apostolic visitor to the parish of Medjugorje, for an indefinite period and ad nutum Sanctae Sedis", that is, at the disposal of the Holy See.
The Vatican Press Office informs that it is an "exclusively pastoral task, in continuity with the mission of the Holy See' special envoy of the parish of Medjugorje, entrusted to Monsignor Hoser on 11 February 2017 and concluded by him in recent months".
"The mission of the apostolic visitor - the communiqué concludes- is to ensure a stable and continuous accompaniment of the parish community of Medjugorje and of the faithful who go there on pilgrimage, whose needs require special attention".
The director of the Vatican Press Office Greg Burke stressed the "pastoral, not doctrinal" character of Hoser's mission and therefore, today's decision "does not enter into the doctrinal questions" concerning the truthfulness of the Marian apparitions of Medjugorje. The appointment therefore represents "not the conclusion" of the Medjugorje affair, "but the next step" to Hoser's first mission. The prelate, moreover, "will have residence in Medjugorje, for a tighter collaboration with the bishop and the local Franciscans".
It is well known that Monsignor Hoser, who was not in charge of overseeing the apparitions as such, but of the pastoral care of the faithful, was personally very much in favor of the recognition of the apparitions. [.....]
COMMENT:  The apparitions on demand to the visionaries  at Medjugorge are not from God.  Either they are demonic, from the demented, or a mere financial scam or a combination of all three.  They have been going on since 1981 and the show is from time to time taken on the road.  The messages have contained heretical judgments since the beginning.  The alleged apparitions have been investigated by the local bishop and the national bishops conferences numerous time and have never been approved as from heaven. In Pope Francis they find a patron for Dogma means nothing to him and the messages are sympathetic to his world vision. 
Pope Francis tells gay man: 'God made you like this'
Juan Carlos Cruz, who was sexually abused, says pontiff told him God did not mind that he was gay
The Guardian | Stephanie Kirchgaessner | Rome | May 20, 2018
<![if !vml]>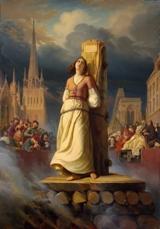 <![endif]>Juan Carlos Cruz said some of Chile's bishops had sought to depict him as a pervert as they accused him of lying about abuse.
A survivor of clerical sexual abuse has said Pope Francis told him that God had made him gay and loved him, in arguably the most strikingly accepting comments about homosexuality to be uttered by the leader of the Roman Catholic church.
Juan Carlos Cruz, who spoke privately with the pope two weeks ago about the abuse he suffered at the hands of one of Chile's most notorious paedophiles, said the issue of his sexuality had arisen because some of the Latin American country's bishops had sought to depict him as a pervert as they accused him of lying about the abuse.
"He told me, 'Juan Carlos, that you are gay does not matter. God made you like this and loves you like this and I don't care. The pope loves you like this. You have to be happy with who you are,'" Cruz told Spanish newspaper El País.   [.....]
Pope Francis, an ideologue for the "new barbarians."
As Russell Kirk wrote, ideology is political religion. And the dogmas of the political religion by which we are increasingly ruled have displaced the teachings of Christianity and tradition.
Since the Stonewall Riot of 1969, homosexual relationships have gone from being seen as indecent and immoral, to being tolerated, to being accepted, to being on the same plane as traditional marriage, to being a constitutional right.
And if you do not accept the new morality, you are a deplorable bigot. And if you act on your disbelief in the equality of homosexuality, you will be ostracized and punished.
The truths being jettisoned built the greatest civilization known to man. Will the invented truths of our new egalitarianism survive the arrival of the new barbarians? It's not looking all that good right now.
Pat Buchanan, Can the Pope Change Moral Truth?
All Chilean bishops offer their resignation over sexual abuse cover-up
It is not yet clear whether Pope Francis will accept resignations of 34 bishops
Guardian | Harriet Sherwood | May 18, 2018
<![if !vml]>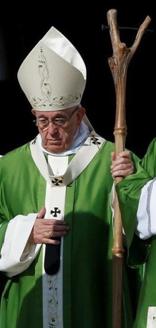 <![endif]>The scandal has damaged the credibility of the church in Chile. Photograph: Vincenzo Pinto/AP
Chile's bishops have offered to resign en masse over a sexual abuse and cover-up scandal that has embroiled Pope Francis and has been highly damaging to the Catholic church.
Thirty-one serving bishops and three retired bishops signed a letter of resignation on Friday. "We have put our positions in the hands of the Holy Father and will leave it to him to decide freely for each of us," they said. "We want to ask forgiveness for the pain caused to the victims, to the pope, to God's people and to our country for the serious errors and omissions we have committed."
There was no immediate indication of whether the pope would accept their resignations.
The bishops' move came after Francis said the Chilean church hierarchy was collectively responsible for "grave defects" in handling sexual abuse cases and the resulting loss of credibility suffered by the church.
He accused them of destroying evidence of sexual crimes, putting pressure on investigators to downplay abuse accusations and showing "grave negligence" in protecting children from paedophile priests.
"No one can exempt himself and place the problem on the shoulders of the others," Francis said in a letter to the bishops.
Francis summoned the bishops to a three-day emergency summit in Rome after he was forced to admit he had made "grave errors in judgment" in the case of Juan Barros, a bishop who had been accused of covering up alleged abuse by a Chilean priest, Fernando Karadima, in the 1980s and 90s.
The Chilean church has been rocked by the allegations of abuse by Karadima and others, and by claims that senior figures knew about or even witnessed what was going on.
Now 87 and living in a nursing home in Child, Karadima has always denied the allegations. Barros has said he was unaware of any wrongdoing.
Francis strongly defended Barros during a visit to Chile in January, accusing Karadima's accusers of slander, in remarks that shocked Chileans and others around the world. "There is not one piece of evidence against [Barros]. It is calumny," he said.
Francis's comments were seen as highly damaging to his reputation, compounding a widespread view that he has failed to take a robust stance on the issue of clerical sexual abuse since becoming pope.
The Vatican later sent two expert on sexual crimes to investigate claims of widespread abuse and cover-up in Chile. They delivered a 2,300-page report.
In a 10-page letter commenting on the report, which was handed to the Chilean bishops at the start of the summit, the pope said the church authorities had minimised "the absolute gravity of their [priests'] criminal acts, attributing to them mere weakness or moral lapses."
Priests accused of abuse were moved but "were then welcomed into other dioceses, in an obviously imprudent way, and given … jobs that gave them daily contact with minors."
Francis said he was "perplexed and ashamed" by the report's evidence that pressure was put on church officials tasked with investigating sexual crimes, "including the destruction of compromising documents on the part of those in charge of ecclesiastic archives".
He said: "The problems inside the church community can't be solved just by dealing with individual cases and reducing them to the removal of people, though this – and I say so clearly – has to be done.
"But it's not enough, we have to go beyond that. It would be irresponsible on our part to not look deeply into the roots and the structures that allowed these concrete events to occur and perpetuate."
In an attempt to limit the damage caused by his comments in January defending Barros, the pope met and apologised to three Chilean abuse survivors at his Vatican residence, the Casa Santa Marta.
The Fruits of Vatican II - the apostasy extends to Ireland
Ireland votes to legalize abortion: 'a tragedy of historic proportions'
LifeSiteNews | IRELAND | May 26, 2018 – Irish citizens voted to legalize abortion on Friday, ending Ireland's legacy as one of the world's most <![if !vml]>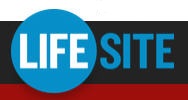 <![endif]>pro-life nations.
The votes are still being officially counted, but the pro-abortion campaign is declaring victory and pro-lifers are calling this a "tragedy of historic proportions."
"The 8th amendment did not create a right to life for the unborn child – it merely acknowledged that such a right exists, has always existed, and will always exist," the pro-life Save the 8th campaign said in a statement. "What Irish voters did yesterday is a tragedy of historic proportions. However, a wrong does not become right simply because a majority support it."
Ireland has one of the lowest maternal mortality rates in the world. The Eighth Amendment of its Constitution guaranteed equal rights for pre-born babies and their mothers.
Repealing the Eighth Amendment was a decades-long goal of the abortion movement. The Irish voted by 67 percent to add the Eighth Amendment to their constitution in 1983, making the Emerald Isle a uniquely safe place for pre-born babies in contrast to the rest of the West's liberal abortion regimes.
There have been five previous votes on repealing the Eighth Amendment, all of which failed. One was in 1983, three were in 1992, and one was in 2002.
More people in Dublin, where the majority of residents supported the "repeal" campaign, voted in this referendum than in 2015 on same-sex "marriage" and in their general election.
One students' union in Dublin created a safe space-like "chill zone" where students could "de-stress" as the results were counted. It became apparent that abortion advocates had won and only 14 students utilized the room, The Guardian reported. Exit polls showed around 87 percent of 18- to 24-year-olds voted for abortion.
In early 2018, the Irish government approved putting the Eighth Amendment to a vote in May with the promise that if passed, legislation allowing abortion on demand would be introduced. The proposed legislation – which may be introduced next week – is expected to be abortion on demand during the first 12 weeks of pregnancy for healthy babies and later throughout pregnancy for nebulous "health" reasons, for babies with disabilities, and babies conceived in rape.
Pro-life activists responded to the referendum with a massive canvassing and public awareness campaign about how many lives have been saved by the Eighth Amendment, how one in five babies in England is aborted, the fact that abortion kills a living human being, and the many harms to women and society that come with legalizing it.
"The unborn child no longer has a right to life recognised by the Irish state," the Save the 8th's defeat statement continued. "Shortly, legislation will be introduced that will allow babies to be killed in our country. We will oppose that legislation. If and when abortion clinics are opened in Ireland, because of the inability of the Government to keep their promise about a GP led service, we will oppose that as well. Every time an unborn child has his or her life ended in Ireland, we will oppose that, and make our voices known."
The country once known for its strong Catholic heritage and identity voted in 2015 to amend its constitution to permit same-sex "marriage." Despite Ireland's move toward secularism and approval of redefining marriage, polls on how the Eighth Amendment vote would go were extremely close toward the end of the abortion vote.
In 2012, a woman named Savita Halappanavar, who was 17 weeks pregnant, died of sepsis (blood poisoning) at Galway University Hospital.
Three official investigations found that the 31-year-old died of a blood infection caused by "extremely virulent bacteria," E. coli ESBL. Under Ireland's abortion laws, the woman would have been permitted an abortion had doctors realized how sick she was when she came to the hospital.
They didn't, and her death was due to medical negligence, not lack of abortion, official investigations revealed. According to the Health Information and Quality Authority, which investigated her death, doctors missed 13 opportunities to save her life. 
Irish abortion activists exploited Savita's case and lied about her death, culminating in Friday's vote.
COMMENT:  Ireland, the land of the Lemmings, ranks close to the bottom for intelligence of all the nations of Europe. 
https://iq-research.info/en/average-iq-by-country
This vote to introduce legalized abortion, which naturally follows fast upon their legalization of homosexual "marriage" two years ago, confirms these findings, for whom, after seeing the demographic destruction of Italy, Spain, France, England and Germany, all who have so decimated their populations by abortion that they cannot replace their own and must import Muslim workers who will soon dominate and destroy their native cultures, would follow them in their national folly?  Yet Ireland is the only country to legalize these perversions by popular vote.  The nations of Poland and Hungry are far more intelligent and possessing a clearer moral sense are moving to restrict as much as possible this satanic crime.  They had abortion imposed upon them by Communism and are working to reverse this policy of national suicide.  But Ireland has no excuse.  Having kept the faith through hundreds of years of persecution they have now returned to their Druid past where ritual murder including that of children was part of the routine worship, for abortion in the end is a form of ritual murder.  The dog that returns to its vomit is far different than one trying to restore their Catholic culture after years of communist rule.  Ireland is through and will suffer a punishment that will make its inhabitants pine for the good old days of imposed English famine.  All of this is no problem for the Catholic Novus Ordo Irish Church that has been so thoroughly infiltrated by homosexual clergy that it is looking forward to  establishing ecumenical relations with their Druid counterparts. 
The Same Standard Applies to Conciliar Heretics!
Before answering the accusation (that Popes Liberius and Honorius were heretics and formally taught heresy), we must once more remind our opponents that, in order to overturn our thesis (of papal infallibility), they must prove not merely that Liberius or Honorius has spoken or written what is contrary to faith, or denied it, but that he did so as Pope, teaching in matters of faith or morals, and thereby binding the Universal Church.  If they cannot prove this, they prove nothing, for the fallibility would then be only personal and private, and would no more affect the infallibility of the Pope as Universal teacher, than the denial of Peter in the Court of the High Priest injured his infallibility as Prince of the Apostles.  They must, then, first produce good, historical evidence of the fact; secondly, they must prove that it was a definition or teaching contrary to truth in matters of faith; and, thirdly, that the Pope intended, by his teaching, to bind the Universal Church to believe it.
Rev. F. X. Weninger, S.J., D.D., On the Apostolical and Infallible Authority of the Pope, when teaching the faithful, and on his relation to a General Council
Vatican and Cardinal Dolan participates in Catholic mockery
Pro-LGBT Vatican advisor Fr. James Martin: They called me 'sexy' at Met Gala
LifeSiteNews | NEW YORK, New York | May 10, 2018 – Fr. James Martin, a Vatican advisor and Jesuit priest who has established himself as an <![if !vml]>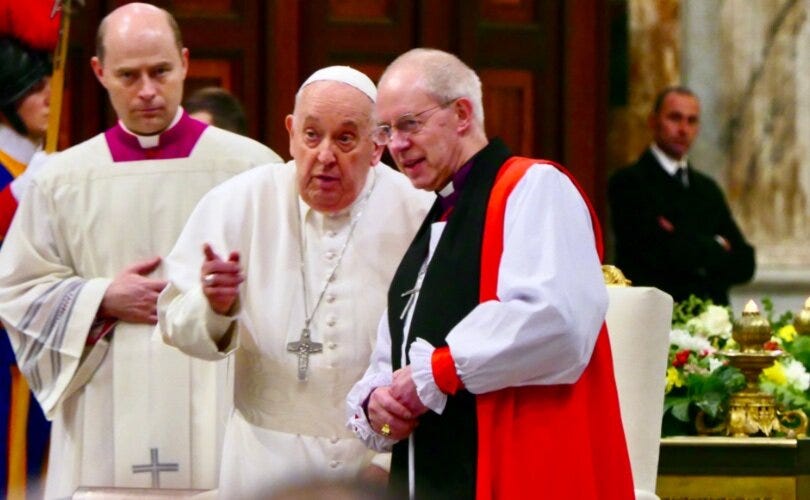 <![endif]>advocate of LGBT causes, tweeted from the Met Gala on Monday that a fellow attendee told him "I love that you got dressed up as a sexy priest."
Martin listed other comments he received, including, "Funky outfit," "I love your costume," and "Is that, like, for real?" in reference to his priestly suit and collar.
Martin also "praise[d]" Cardinal Timothy Dolan, Archbishop of New York City, for attending the event, opining that it "was wonderful that the local ordinary supported this historic exhibit on Catholicism."
The Jesuit priest has made a name for himself in recent years by making repeated public statements undermining the Catholic Church's doctrines on sexual morality, particularly with regard to homosexual relations, which the Church condemns as "intrinsically disordered."
Martin has spoken positively of homosexual relationships and claims that gay couples should be able to kiss each other during the sign of peace at Mass. He claims the Bible has been "taken out of context" in its condemnation of homosexual acts, and has re-tweeted a complaint that Catholic priests can't bless same-sex unions. Hispanics condemned him in 2017 for re-tweeting an immodest image that seemed to parody Our Lady of Guadalupe.
The Met Gala is an annual fundraising event for the Metropolitan Museum of Art's Costume Institute in New York City. Numerous celebrities attend every year dressed in often immodest and sexually provocative costumes corresponding to that year's theme.
This year, the Met Gala's theme was Heavenly Bodies: Fashion and the Catholic Imagination, and included a number of women's outfits in the style of bishops' liturgical vestments or sporting sacred symbols of the Catholic faith.
Pop star Rihanna dressed in a sexually-provocative outfit made to look like papal vestments, and Madonna Ciccone wore a dress with a cross shape carved in front of it to reveal her chest.
The exhibit included a sadomasochistic bondage mask covered in rosaries.
But rather than condemning the event, the Vatican supplied vestments for an accompanying clothing exhibit, and sent the boy's choir of the Sistine Chapel to sing for partygoers. Cardinal Timothy Dolan called it a "great evening" and "the social event of the year." He later denied that the event was blasphemous.
However, many Catholics condemned the event for blaspheming and insulting the Catholic religion, as well as for its poor taste. Among them was the British journalist and fallen-away Catholic Piers Morgan, who asked, "What the hell was the Vatican thinking?" Others included Raymond Arroyo, Ross Douthat, Laura Ingraham, and Matthew Schmitz at First Things.
Joseph Sciambra, an ex-gay and former porn star who returned to the Catholic faith of his youth, said that Martin's apparent desire for attention is "sad and desperate."
"Something very sad and desperate going on here," wrote Sciambra on his Facebook page. "James Martin, this doesn't mean anything. Every time I outreach in the gay community, I get hit on and hear meaningless compliments. But I've never felt the need to reveal that fact; except now. That someone said such a thing to Martin is not important, that he recounts the incident in detail - is very telling."
"Who didn't hug Martin when he was a boy?" asked Sciambra, who added, "It seems he needs constant praise and reassurance – for now, he has found a deep well in the Catholic LGBT community. . . . Too bad whatever is going on inside his mind had to play out on the world-stage. Sometimes, I just feel kind of sorry for him."
"Anyone shocked that James Martin was mixed-up in the whole Met Gala?" asked Sciambra in another Facebook post. "That's part of the plan, and has been for a long time - get a few gullible and greedy Bishops to mix with wealthy/well-connected members of the LGBT community at $30,000 a pop cocktail parties - meet the same-sex partner, listen to how uncharitable the RCC is to gay couples, approve the dissident ministry, go back to the chancery feeling good about yourself. We just changed the Church. It worked with Cardinal Schonborn. Easy."
Sciambra lamented the loss of the sense of the sacred in the Catholic Church, and believes that this has brought about an inversion of the sacred and the secular.
"When the RCC [Roman Catholic Church] lost a sense of the sacred, the secular world, in a desperate need to experience transcendence - made the sacred into something profane. I've noticed this for many years in the gay community," said Sciambra.
Once in our culture, common knowledge  - "None is good but God alone." (Luke 18-19)
There is no wisdom in sneering at him who truly studies words. Words, even the idlest, are signs, and signs of things, realities, which things, realities, are to be come at only through the signs. The term God and the adjective good, are one and the same word; and from this we learn that our Anglo-Saxon ancestors called by one and the same name, the supreme being, and that which it is proper to be, to desire, to do, or to possess. Therefore, say our wise modern philosophers, our Anglo-Saxon ancestors believed that the supreme being is good; thus proving that Balaam's ass, or rather that Balaam himself, yet liveth and speaketh. Say, rather, therefore, they believed and incorporated into their every-day speech, the great truth, the foundation and spring of all heroism, that nothing is proper to be sought after, to be done, or possessed, which is not Godlike, or divine. They found not God in good; but good in God. What shall I be? A God-man, God-like. What shall I do? That which is God-like. What shall I prize? A God-ly soul. They did not conceive of Good, independent of God,—make that conception the standard, and bring God to it, as before a tribunal, to ascertain whether he conformed to it, or not; but they regarded God himself as the standard, and whatever conformed to him, they called good, and said, That be, do, possess, live for, die for,—nothing else is worth a wish or a thought.
Orestes Brownson, The Present State of Society
The Times of St. Athanasius:
De Mattei: The religious war of the IV Century and of our times
Roberto de Mattei | Corrispondenza Romana | April 25, 2018
             The Church advances through history forever victorious, in accordance with the marvelous plans of God. The first three centuries reached their peak under Emperor Diocletian (284-305). All appeared to be lost. Discouragement was a temptation for many Christians and among them there were those who lost the faith. But those who persevered had the immense joy, not many years later, of seeing the Cross of Christ blazing on the banners of Constantine at the Battle of Saxa Rubra (312). This victory changed the course of history. The Milan-Nicomedia Edict of 313, granting liberty to Christians, overturned Nero's senatus consultum, which had proclaimed Christianity a "superstitio illicita". The public Christianization of society had its beginnings in a climate of enthusiasm and fervor.
             In 325, The Council of Nicaea, would seem to mark the doctrinal rebirth of the Church, with the condemnation of Arius, who denied the Divinity of the Word. At Nicaea, thanks to the decisive role of the Deacon, Athanasius ( 295-373), subsequently Bishop of Alexandria, the doctrine of the "consubstantiality" of the nature among the Three Persons of the Most Holy Trinity was defined.
             In the years that followed, between the orthodox position and the Arian heretics a "third party" made its way in: that of the "Semi-Arians", in turn divided amongst themselves into various currents, which acknowledged a certain analogy between the Father and the Son, but denied that He had been "begotten, not made, of one Being with the Father" as was affirmed in the Nicene Creed. They substituted the word omousios, which means "of the same substance" with the term omoiusios, which means "of similar substance".
             The heretics, the Arians and the Semi-Arians, had understood that their success would be dependent on two factors: the first was to remain inside the Church; the second to obtain the support of the political powers, hence of Constantine and afterwards his successors. And indeed it happened so: a crisis, until then unprecedented, inside the Church which lasted for more than sixty years.
             Nobody has described it better than Cardinal Newman in his book The Arians of the IV Century (1833), wherein he gathered all the doctrinal nuances of the question. An Italian scholar, Professor Claudio Pierantoni has recently outlined an enlightening parallel between the Arian controversy and the present debate on the Apostolic Exhortation, Amoris laetitia. * However, even in 1973, Monsignor Rudolf Graber (1903-1992), Bishop of Regensburg, when recalling the figure of St. Athanasius, on the XVI centenary of his death, had compared the crisis of the IV century to that following the Second Vatican Council (Athanasius und die Kirche unserer Zeit: zu seinem 1600 Todestag, Kral 1973).
             Athanasius was harshly persecuted even by his confreres for his fidelity to orthodoxy, and between 336 and 366 was five times forced to abandon the city in which he was Bishop, thus spending long years in exile and strenuous combat in defense of the Faith. Two assemblies of bishops, at Caesarea and Tyre (334-335) condemned him for rebellion and fanaticism. Further, in 341, while a Council of fifty bishops in Rome had proclaimed Athanasius innocent, the Council at Antioch, in which more than ninety bishops took part, ratified the Acts of the Synods of Caesarea and Tyre and put an Arian in the place of Athanasius as bishop.
             The subsequent Council of Serdica, in 343, ended with a scission: the Western Fathers declared the deposition of Athanasius illegal and reconfirmed the Council of Nicaea: those from the East condemned not only Athanasius, but also Pope Julius I, (afterwards canonized), who had supported him. The Council of Sirmium in 351, sought a middle ground between Catholic orthodoxy and Arianism. At the Council of Arles in 353, the Fathers, including the legate representing Liberius, who had succeeded St. Julius I as Pope, signed a new condemnation against Athanasius.
             The bishops were forced to choose between the condemnation of Athanasius and exile. St. Paulinus, Bishop of Trier, was almost the only one in the battle for the Nicene Creed and was exiled to Phrygia, where he died following mistreatment at the hands of the Arians. Two years later, at the Council of Milan, (355), more than three hundred bishops of the West, signed the condemnation of Athanasius and another orthodox Father, St. Hilary of Poitiers, was banished to Phrygia for his intransigent fidelity to orthodoxy.
             In 357, Pope Liberius, overcome by the sufferings of exile and at the insistence of his friends, but also driven by "a love for peace", signed the Semi-Arian formula of Sirmium and broke communion with St. Athanasius, declaring him separated from the Roman Church, for his use of the term "consubstantial" as is testified in four letters transmitted to us by St. Hilary (Manlio Simonetti, La crisi ariana del IV secolo, Institutum Patristicum Augustinianum, Roma 1975, pp. 235-236).
Under the pontificate of the same Liberius, the Councils of Rimini (359) and Seleucia (359), which constituted a Great Council, representative of the West and the East, abandoned the term "consubstantial" of Nicaea and established an equivocal "middle way" between the Arians and St. Athanasius. It seemed as if rampant heresy had conquered the Church.
             The Councils of Seleucia and Rimini are not numbered by the Church today in the eight ecumenical councils of antiquity: there were, nonetheless, as many as 560 bishops present, almost the totality of the Fathers of Christianity, who were defined as "ecumenical" by their contemporaries. It was then that St. Jerome coined the phrase wherein "the whole world groaned and woke astounded to find itself Arian" (Dialogus adversus Luciferianos, n. 19, in PL, 23, col. 171).
             What is important to underline is that it wasn't about a doctrinal dispute limited to some theologian, nor a simple clash between bishops where the Pope had to act as an arbiter. It was a religious war in which all Christians were involved, from the Pope down to the last faithful. Nobody closed themselves up in a spiritual bunker, nobody stood looking out the window, a mute spectator of the drama. Everyone was down in the trenches fighting on both sides of the battle-lines.
             It wasn't easy at that time to understand whether your own bishop was orthodox or not, but the sensus fidei was the compass to orient oneself. Cardinal Walter Brandmüller while speaking in Rome on April 7th 2018, recalled how "the 'sensus fidei' acts as a sort of spiritual immune system, through which the faithful instinctively recognize or reject any error. Upon this 'sensus fidei' rests then – apart from the Divine promise – also the passive infallibility of the Church, or the certainty that the Church, in Her totality, shall never be able to incur a heresy."
             St. Hilary writes that during the Arian crisis the ears of the faithful who interpreted in an orthodox sense the ambiguous affirmations of the Semi-Arian theologians were holier than the hearts of the priests. The Christians who for three centuries had resisted emperors, were now resisting their own Shepherds, in some cases even the Pope, guilty, if not of open heresy, but to say the least, of grave negligence.
             Monsignor Graber refers to the words of Joseph von Görres (1776-1848), in his book Athanasius (1838) written at the time of the arrest of the Archbishop of Cologne, but it is even today of extraordinary veracity: "The earth is shaking under our feet. We can foresee with certainty that the Church will emerge unscathed from such ruin, but nobody can say and conjecture who and what will survive. We, then, in advising, in recommending and raising our hands, would like to impede the evil by showing its signs. Even the mules who carry the false prophets, bristle, pull-back and with human language throw back the injustice in the face of those striking them; those who do not see the sword drawn (by God) which closes off the way to them (Numbers, XXII, 22-35). Work then while it is day, since at night nobody can. It serves nothing to wait: waiting has done nothing more than aggravate things."
             There are times when a Catholic is obliged to choose between cowardice and heroism, between apostasy and holiness. This is what happened in the IV century and it is what is happening even today.