Invincible ignorance is a punishment for sin. 
St. Thomas Aquinas (De Infid. q. x., art. 1.)
God is patient; He waits a long time: but when His anger bursts upon a guilty people like the Jews, the chastisement is without mercy, and serves as an example to future generations.  O sinners! You who, so far, have turned a deaf ear to the admonitions of the Church, and have refused to be converted to the Lord your God, tremble at these words of Jesus: I go. If this Lent is to be spent like so many others, and to leave you in your present state, are you not afraid of that terrible threat: You shall die in your sin?  By remaining in your sins, you number yourselves with those who cried out against Jesus "Crucify Him, crucify Him!"  Oh! If He chastised a whole people – a people that He had loaded with favours, and protected and saved innumerable times – think you, He will spare You?  He must triumph; if it be not by mercy, it will be by justice. 
Dom Gueranger, The Liturgical Year, Second week of Lent
The doctors of the law were sitting on the Chair of Moses; therefore, Jesus bids the people abide by their teachings.  But this chair – which, in spite of the unworthiness of them that sit on it, is the chair of truth – is not to remain long in Israel.  Caiphas, because he is a high priest for the year, will prophesy; but his crimes have rendered him unworthy of his office; and the chair, on which he sits, is to be taken away and set in the midst of the Gentiles.  Jerusalem, which is preparing to deny her Saviour, is to be deprived of her honours; and Rome, the very centre of the pagan world, is to possess within her walls that chair which was the glory of Jerusalem, and from which were proclaimed the prophecies so visibly fulfilled in Jesus.  Henceforth, this chair is never to be moved, though all the fury of the gates of hell will seek to prevail against it; it is to be the unfailing source, at which all nations are to receive the teaching of revealed truth…. What is the cause of Israel's loss?  His pride… he scorned to recognize any one for the Messias, who was not great in the world's glory… he sought to imbrue his hands in the Blood of the God-Man, and this because He reproached him for the hardness of his heart.  These proud Jews, even when they saw that the day of God's judgment was close upon them, kept up their stubborn haughtiness.  They despised the rest of the world as unclean and sinners….  
Dom Gueranger, The Liturgical Year, Second week of Lent
Israel is deaf and blind.  The fiercest passions are raging in his heart; nor will he rest, till the Synagogue shall have imbrued its hands in the blood of Jesus.  But then the measure of iniquity will be filled up, and God's anger will burst upon Israel in one of the most terrible chastisements that the world has ever witnessed.  It makes one tremble to read the horrors of the siege of Jerusalem, and the massacre of that people that had clamored for the death of Jesus.  Our Lord assures us that nothing more terrible had ever been from the beginning of the world, or ever would be.  God is patient; He waits a long time: but when His anger bursts upon a guilty people like the Jews, the chastisement is without mercy, and serves as an example to future generations. 
Dom Gueranger, The Liturgical Year, Reflection, Second Week of Lent
Always be fearful if you do not feel sorry for the faults you commit, for even venial sin ought to fill you with sorrow to the very depths of your soul… For the love of God, take care not to commit any deliberate venial sin, even the smallest… And can anything be small if it offends God?
St. Teresa of Avila, Way of Perfection
"A virgin can conceive, a barren woman can bring forth a child, a rich man can be saved; these are three miracles, of which the holy Scriptures give us no other reason, but that God is all powerful."
Bishop Jacques-Bénigne Bossuet
We must remember the grand things of Thabor, and the adorations paid Him by Moses and Elias, and the bright cloud, and the voice of the eternal Father.  The more we see Him humbled, the more must we proclaim His glory and divinity; we must join our acclamations with those of the angles and the four-and-twenty elders, whom St. John, one of the witnesses of the Transfiguration, heard crying out with a loud voice: 'The Lamb that was slain, is worthy to receive power and divinity, and wisdom, and strength, and honour, and glory, and benediction!' 
Dom Gueranger, The Liturgical Year, Second Sunday of Lent
And then, what solidity there is in this great saint's work!  When is it that Ireland received the faith?  In the fifth century, when Britain was almost wholly buried in paganism; when the race of the Franks had not as yet heard the name of the true God; when Germany had no knowledge of Christ's having come upon the earth; when the countries of northern Europe deeply slumbered in infidelity: yes, it was before these several nations had awakened to the Gospel, that Ireland was converted…. Her saints are scarcely to be numbered, and went about doing good in almost every county of Europe… And when the sixteenth century came with its Protestantism; when the apostasy of Germany was imitated by England, Scotland, and the whole north of Europe, Ireland stood firm and staunch; no persecution, however cleverly or however cruelly carried on against her, has been able to detach her from the faith taught her by Saint Patrick. 
Dom Gueranger, The Liturgical Year, Feast of St. Patrick
Are we, then, to deny to a state which is pagan or, as they say nowadays, neutral, the right to educate the infidels which it has produced after its own image?  No, the protection which is the right and duty of the Church extends only to the baptized.  Moreover, if the Church finds one day that the state of society is no longer a sufficient guarantee for baptism, she will return to the discipline of the early ages, when the grace of this initial Sacrament was not granted indiscriminately to all, but only to those adults who had shown themselves to be worthy of it, or to infants whose families could give an assurance on which she could rely.  The nations will then be once more divided into two classes- on the one side the children of God, living His life and heirs of His Kingship; on the other those men who have basely preferred to remain the slaves of the King, although by His Incarnation He has made His palace among the sons of Adam and desires to number them all among His children.
Dom Gueranger, The Liturgical Year, Feast of St. Cyril of Jerusalem
Reflect every day on the fact that He Who has granted you the morning has not promised the evening, and, should He grant this, He gives no assurance of the following morning. Spend each day, therefore, as if it were the last; cherish nothing but the will of God, for you will have to render a strict account for every moment. A final observation should be made. Although you have transacted a great deal of business and have undergone many hardships, you may consider the day worthless and your labor unprofitable, unless you have gained many victories over your passions and your own will, unless you have gratefully acknowledged the benefits received from God, particularly His death on the Cross, unless you have accepted as blessings whatever chastisements the Father of infinite mercy has inflicted as an expiation for your many sins.
Dom Lorenzo Scupoli, The Spiritual Combat
Curiosity is another vice from which the mind must be free. If we indulge in vain, frivolous, or sinful dreams, our minds will become incapable of choosing the proper mortification of our disorderly affections.
All earthly things, except those absolutely necessary, must die through our complete disregard for them, even though they are not wrong in themselves. We must control our minds and not permit them to wander aimlessly about. Our minds must become insensible to mundane projects, to gossip, to the feverish search for news. Our indifference to the affairs of this world must give them a dream-like quality. 
Dom Lorenzo Scupoli, The Spiritual Combat
While venial sin always consists in a more or less a light transgression of one of God's laws, imperfection is the omission of some good act to which we are not obliged by any law, but one which charity invites us to do.  To illustrate: when I am aware of the possibility of performing a better act suited to my state, in accord with my actual capabilities, in harmony with my duties, and for the accomplishment of which I may reasonably believe that I am inspired by the Holy Ghost, I cannot deliberately refuse to do it without real actual imperfection.  In this case, my refusal to perform a better act cannot be judged to be good, nor can it be justified by the thought that I am free to omit this better action since no law or commandment obliges me.  This would be an abuse of the liberty which was given me by God for… St. Thomas teaches that man is always bound to act through a reasonable motive and for a good end. 
Rev. Gabriel of St. Mary Magdalen, O.C.D., Divine Intimacy
The good of all good is the Divine Good, just as God is for all men the Neighbor of all neighbors. In consequence the love due to a man inasmuch as he is our neighbor ought always to be subordinated to that which is due to our common Lord. For His love and in His service we must not hesitate to offend men. The degree of our offense towards men can only be measured by the degree of our obligation to Him. Charity is primarily the love of God, secondarily the love of our neighbor for God's sake. To sacrifice the first is to abandon the latter. Therefore to offend our neighbor for the love of God is a true act of charity. Not to offend our neighbor for the love of God is a sin. 
Dr. Don Felix Sarda Y Salvany, Liberalism Is A Sin
If you are tempted to gluttony or sensuality, retrench something from your usual repasts, even though they in no way exceed the limits of sobriety, and give yourself with more fervor to fasting and other practices of devotion. If you are assailed by avarice, increase the amount of your alms and the number of your good works. If you feel the promptings of vainglory, lose no opportunity of accepting humiliations. Then, perhaps, the devil may fear to tempt you, seeing that you convert his snares into occasions of virtue, and that he only affords you opportunities of greater good. Above all things fly idleness. Even in your hours of relaxation do not be wholly unoccupied. And, on the other hand, do not be so absorbed in your labors that you cannot from time to time raise your heart to God and treat with Him in prayer.
Ven. Louis of Granada 1504-1588 The Sinner's Guide
What is essential to the virtue of fortitude is not aggression or self-confidence or wrath but rather steadfastness and patience.  This, however – and this point cannot be repeated too frequently – is not because patience and steadfastness are simply better and more perfect than aggressiveness and self-confidence but rather because the real world is so structured that it is in the most extreme emergency, where the only resistance possible is steadfastness, that the final and most profound spiritual strength of the person can become manifest. 
Josef Pieper, A Brief Reader on the Virtues of the Human Heart
For the Holy Spirit was promised to the successors of Peter not so that they might, by His revelation, make known some new doctrine, but that, by His assistance, they might religiously guard and faithfully expound the revelation or Deposit of Faith transmitted by the Apostles. 
First Vatican Council
St. Peter, foretelling that "there shall be lying teachers, who shall bring in damnable heresies, and bring upon themselves swift destruction," immediately adds, "and many shall follow their riotousness" [or, as the Protestant translation has it, their pernicious ways], "through whom the way of truth shall be evil spoken of" (2 Pet. 2, 2). Now, to whom are these ways pernicious but to those who follow them?
The whole Epistle of St. Jude contains a description of all those who follow these pernicious ways, and of their miserable fate, and says, "That they are raging waves of the sea, foaming out their own confusion; wandering stars, to whom the storm of darkness is reserved for ever" (ver. 13).
St. Paul declares, "That in the last times some shall depart from the Faith, giving heed to spirits of error and doctrines of devils, speaking lies in hypocrisy, and having their consciences seared" (1 Tim. 4, 1). Can any one imagine salvation possible to those who follow the spirit of error as their guide, and embrace the doctrine of devils?
Bishop George Hay of Scotland [1729-1811], The Sincere Christian
The holy season of Lent is fast advancing; the choicest graces are being daily offered us; woe to the man whose mind is distracted by the fashion of this world that passeth away, and takes no thought for eternity and heaven, and, even in this time of grace, is like tamarick, a worthless weed of the desert.  Oh how numerous is this class!  And how terrible is their spiritual indifference!  Pray for them, O ye faithful children of the Church, pray for them without ceasing.  Offer up your penances and your almsgivings for them.  Despair not; and remember that, each year, many straying sheep are brought to the fold by such intercession as this. 
Dom Gueranger, The Liturgical Year, Second week of Lent
The essence of Christian perfection consists in union with God by charity.  While charity, by conforming our wills to God's, unites us to Him, grave sin, which directly opposes His will, produces the opposite effect.  In other words, charity is the force uniting man to God, and sin the force drawing him away.  Serious sin is therefore the greatest enemy of the spiritual life, since it not only injures it, but destroys it in its constituent elements: charity and grace…. Charity is the essence of Christian perfection, for charity alone has the power to unite man to God, his last end.  But for us poor, miserable creatures, whom God wishes to raise to union with Himself, is charity the ultimate basis of the spiritual life?  No.  There is something deeper still which is, so to speak, the basis of charity, and that is humility.  Humility is to charity what the foundation is to a building…. Humility is the firm bedrock upon which every Christian should build the edifice of his spiritual life…. It forms the foundation of charity by emptying the soul of pride, arrogance, disordered love of self and of one's own excellence, and by replacing them with the love of God and our neighbor. 
Father Gabriel of St. Mary Magdalen, O.C.D., Divine Intimacy
THE TRANSFIGURATION

                                      

SECOND SUNDAY OF LENT
Presence of God:  O Jesus, grant that Your grace may triumph in me and make me worthy to participate in Your glorious
Transfiguration.
MEDITATION:
    I. The soul of Jesus, personally united to the Word, enjoyed the Beatific Vision, which has as its connatural effect the glorification of the body. But this effect was impeded by Jesus, who, during the years of His life on earth, wanted to resemble us as much as possible by appearing "in the likeness of sinful flesh" (Rom 8:3). However, in order to confirm the faith of the Apostles who were shaken by the announcement of His Passion, Jesus permitted some rays from His blessed soul to shine forth for a few brief instants on Thabor, when Peter, James, and John saw Him transfigured: "His face did shine as the sun and His garments became white as snow." The three were enraptured by it, and yet Jesus had revealed to them only one ray of His glory, for no human creature could have borne the complete vision.
    Glory is the fruit of grace the grace possessed by Jesus in an infinite degree is reflected in an infinite glory transfiguring Him entirely. Something similar happens to us: grace will transform us "from glory to glory" (2 Cor. 3:18), until one day it will bring us to the Beatific Vision of God in heaven. But while grace transfigures, sin, on the other hand, darkens and disfigures whoever becomes its victim.
    Today's Gospel (Mt. 17:1‑9) brings out the close connection between Transfiguration and the Passion of Jesus. Moses and Elias appeared on Tabor on either side of the Savior.  They conversed with Him, and as St. Luke explains, talked specifically about His coming Passion: "They spoke of His decease, that He should accomplish in Jerusalem" (Lk. 9:31).
        The divine Master wished to teach His disciples in this way that it was impossible -for Him as well as for them- to reach the glory of the Transfiguration without passing through suffering. It was the same lesson that He would give later to the two disciples at Emmaus: "Ought not Christ to have suffered these things and so to enter into His glory?" (Lk 24:26). What has been disfigured by sin cannot regain its original supernatural beauty except by way of purifying suffering.
    2. In ecstasy before the vision on Thabor, Peter cried out with his usual eagerness, "It is good for us to be here," and offered to make three tabernacles: one for Jesus, one for Moses, and one for Elias. But his proposal was interrupted by a voice from heaven: "This is My beloved Son, in whom I am well pleased; hear ye Him!" and the vision disappeared.
    Spiritual consolations are never an end in themselves, and we should neither desire them nor try to retain them for our own satisfaction. Joy, even that which is spiritual, should never be sought for itself. Just as in heaven, joy will be the necessary concomitant of possessing God, so too on earth, it should be nothing but a means, enabling us to give ourselves with greater generosity to the service of God. To Peter, who wanted to stay on Thabor in the sweet vision of the transfigured Jesus, God Himself replied by inviting him to listen to and follow the teachings of His beloved Son. The ardent Apostle would soon learn that following Jesus meant carrying the Cross and ascending Calvary with Him.
    God does not console us for our entertainment but rather for our encouragement, for our strengthening, for the increase of our generosity in suffering for love of Him.
    The vision disappeared; the Apostles raised their eyes and saw nothing "nisi solum Jesum" save Jesus alone, and with "Jesus alone," they came down from the mountain. This is what we must always seek and it must be sufficient for us: Jesus alone, God alone. Everything else ‑consolations, helps, friendships (even spiritual ones), understanding, esteem, encouragement (even from superiors) ‑ may be good to the extent that God permits us to enjoy them. He very often makes use of them to encourage us in our weakness; but if, through certain circumstances, His divine hand takes all these things away, we should not be upset or disturbed. It is precisely at such times that we can prove to God more than ever‑ by deeds and not by words only‑ that He is our fill and that He alone suffices. On these occasions the loving soul finds itself in a position to give God one of the finest proofs of its love : to be faithful to Him, to trust in Him, and to persevere in its resolution to give all, even if, by removing His gifts, He has left it alone. The soul may be in darkness, that is, subject to misunderstanding, bitterness, material and spiritual solitude combined with interior desolation. The time has come to repeat, "Jesus alone," to come down from Thabor with Him, and to follow Him with the Apostles even to Calvary, where He will suffer, abandoned not only by men, but even by His Father.
COLLOQUY:
    "You only do I love, my God. You only do I wish to seek and to follow; I am ready to follow You alone. I wish to be entirely at Your disposal. I beg You to order and command whatever You will, but cure me, open my eyes, that I may see Your slightest gesture. Cure me completely, that I may recognize You. Tell me which way to turn my attention in order to see You; and I hope that I shall be able to do all that You command me" (St. Augustine).
    Permit me to follow you, O Jesus, not only to Thabor, but especially to Calvary. I am attracted by the light and splendor of Thabor; I want to see Your face, O my God, if only for an instant! Calvary is night, solitude, mournful sorrow which terrifies me, but in the darkness there stands a Cross on which I contemplate You, crucified for love. I glimpse Your face, not transfigured by glory, but disfigured by sorrow, the result of our sins!
    O Jesus, destroy sin in me, the sin which has disfigured Your face and disfigured my soul created to Your image and likeness. But to bring about this destruction, I must share Your Calvary, Your Cross. Deign then, O Lord, to unite to Your Passion all the sufferings, little or great, of my life, that they may purify me and prepare me to rise from light to light, until I am completely transformed in You.
    The light and glory of Thabor encourage me.  Thank You, O Lord, for having allowed me, if only for a few moments, to contemplate Your splendor and to enjoy Your divine consolation.  Fortified and encouraged by this, I come down from the mountain to follow You, You alone, to Calvary.
These three denote that those whom God prefers above others to behold the vision and glory of Himself are of a threefold order. Peter denotes the fervent in charity; John, a virgin, signifies virgins; James, the first martyr among the Apostles, denotes those who suffer, and martyrs. Wouldst thou then see God? Be thou a Peter, i.e., firm in virtue; be thou a John in chastity; be thou a James by mortifying thy vices. 
Rev. Cornelius a Lapide, Great Commentary
Nothing seems to me more grave, contrary to the holiness of God, than the presumption of clerics who believe, with a pride that is purely diabolical, that they can manipulate the truth, who presume to renew the Church and to save the world without renewing themselves. In all the history of the Church nothing is comparable to the latest Council, at which the Catholic episcopate believed that it could renew all things by obeying nothing other than its own pride, without the effort of holiness, in such open opposition to the law of the gospel that it requires us to believe how the humanity of Christ was the instrument of the omnipotence of the love that saves, in his death. 
Fr. Divo Barsotti (1914-2006), esteemed author of several works of spirituality
Practice During Lent
Now, Penance consists in contrition of the soul, and in mortification of the body; these two parts are essential to it. The soul has willed the sin; the body has frequently co-operated in its commission. Moreover, man is composed of both Soul and Body; both, then, should pay homage to their Creator. The Body is to share with the Soul, either the delights of heaven, or the torments of hell; there cannot, therefore, be any thorough Christian life, or any earnest penance, where the Body does not take part, in both, with the Soul. But it is the Soul which gives reality to Penance. […….]
But the courageous observance of the Church's precept of Fasting and Abstaining during Lent must be accompanied by those two other eminently good works, to which God so frequently urges us in the Scripture: Prayer and Alms-deeds. Just as under the term Fasting, the Church comprises all kinds of mortification; so, under the word Prayer, she includes all those exercises of piety whereby the soul holds intercourse with her God. More frequent attendance at the services of the Church, assisting daily at Mass, spiritual reading, meditation upon eternal truths and the Passion, hearing sermons, and, above all, the approaching the Sacraments of Penance and the Holy Eucharist, - these are the chief means whereby the Faithful should offer to God the homage of Prayer, during this holy Season.
Almsdeeds comprise all the works of mercy to our neighbor, and are unanimously recommended by the Holy Doctors of the Church, as being the necessary complement of Fasting and Prayer during Lent. God has made it a law, to which he has graciously bound himself, - that charity shown towards our fellow creatures, with the intention of pleasing our Creator, shall be rewarded as though it were done to himself. How vividly this brings before us the reality and sacredness of the tie, which he would have to exist between all men! Such, indeed, is its necessity, that our Heavenly Father will not accept the love of any heart that refuse to show mercy: but, on the other hand, he accepts, as genuine and as done to himself, the charity of every Christian, who, by a work of mercy shown to a fellow-man, is really acknowledging and honouring that sublime union, which makes all men to be one family, with God as its Father. Hence it is, that Almsdeeds, done with this intention, are not merely acts of human kindness, but are raised to the dignity of acts of religion, which have God for their direct object, and have the power of appeasing his Divine Justice.
Dom Gueranger, The Liturgical Year, Lent
Be not without fear about sin forgiven. (Eccles. 5:5)
Man knoweth not, whether he be worthy of love or hatred.  (Eccles 9:1)
Unless ye do penance, ye shall all perish. (Luke 8:3)
Prayer is good with fasting and alms, more than to lay up treasures of gold for alms delivereth from death, and the same is that which purgeth away sins, and maketh to find mercy and life everlasting.  (Tob 12:8-9)
But, didn't the Holy Spirit help the Council Popes?  The assistance of the Holy Spirit presupposes that on the part of the Pope, there would be unreserved correspondence with the Holy Spirit; without it, the assistance of the Holy Spirit is purely negative i.e.: it only prevents the Vicar of Christ from imposing an error as an infallible dogma. 
Msgr. Francesco Spadafora, professor at the Lateran University
The history our Saviour gives us is that of a man who led a quiet life; he was agreeable in company, and sought after; he was respected, and did honour to the position he held in society.  He is not accused of any public scandals; there is no mention made of any atrocious crime; our Saviour simply says of him :  he was clothed in purple and fine linen and feasted sumptuously every day.  It is true, he was not charitable to the poor man who lay at his gate; but he did not ill-treat him : he allowed him to lie there, and did not even insult his misery.  Why, then, was this rich man  condemned to burn eternally in that fire which God created for the wicked?  It is because a man who leads a life of luxury and feasting, such as he lived – never thinking of eternity, caring for nothing but this world, which we are told to use as though we used it not, with nothing about him of the spirit of the cross of Christ – such a man as this is already a victim to the triple concupiscence of pride, avarice, and luxury; he is their slave, and seems determined to continue so, for he never makes an effort to throw off their tyranny.  He has yielded himself up to them; and they have worked their work in him – the death of the soul. 
Dom Gueranger, The Liturgical Year, Second week of Lent
For two hours she walked up and down the large garden, stopping here and there when she was shown some particularly severe penalty, wringing her hands, turning pale and stooping as under a heavy load and showing such signs of terror that her companions shuddered.  When she came to the spot where the clergy suffered, she sighed heavily and cried out: "Good God, and you, too?" According to her vision those who had sinned without full knowledge and had died young suffered less and were consoled by their angles. The hypocrites were punished most severely and amid terrors close to Hell. The impatient and stubborn appeared laden with a crushing burden.  At one period of her vision she became terror-stricken and called on Heaven for assistance. Then she came to the place where molten lead was poured into the mouths of liars while the misers, who could never acquire enough goods on earth, were over-burdened with pain and the impure were detained in an insufferable stench. Finally, she was shown those who had not been given much to any one sin but had committed nearly all to some degree. They shared the torments of all in a smaller degree. When the vision had passed the saint begged God to never again let her see such misery as her soul would perish (Goerres, Christian Mysticism, 111, 473). 
St. Mary Magdalen de Pazzi, Vision of Purgatory
May His Majesty be pleased to make us fear Him whom we ought to fear and understand that one venial sin can do us greater harm than all the forces of hell combined. 
St. Teresa of Avila
Charity is man's friendship with God based on man's share in the Divine Life, in the happiness of God Himself.  But man cannot naturally share in God's own life.  Man's participation in the Divine Life is a free supernatural gift which God gives to man.  Charity then cannot be acquired by any purely human effort.  It is a gift of God infused in man's soul by God's goodness and generosity.  Charity, like the other theological virtues, is a supernatural virtue infused in the will by God Himself.  Who can give man a share in the Divine Love except God Himself?
Rev. Walter Farrell, O. P., My Way of Life, Pocket Edition of St. Thomas
 What is found to have its origin (i.e.: ecumenism, religious liberty, collegiality, etc.) in the opinion of some Holy Father or particular Council is not a Divine Tradition, even though it should be celebrated throughout the entire Church. For if we did not attend to this rule, we should have to admit without certain foundation, new revelations regarding faith or morals, which has been always abhorred and impugned in the Church by men the most attached to religion. Hence, the sovereign pontiffs, the Councils, and the Fathers, have been most careful to reject all novelties or new doctrines on matters of faith, which differed from those that had been already received.
St. Alphonsus Maria Liguori
<![if !vml]>
<![endif]>My orders are to fight;
Then if I bleed, or fail,
Or strongly win, what matters it?
God only doth prevail.
The servant craveth naught,
Except to serve with might.
I was not told to win or lose, –
My orders are to fight.  
Ethelwyn Wetherald
In those questions concerning Purgatory which the Church has not decided one must be guided by the thoughts which harmonize with sayings and revelations of the saints.  
St. Thomas Aquinas
"Could You Not Watch One Hour With Me?" (Matt.26, 40)
Holy Hour of Adoration and Reparation
"He is The Bread sown in the virgin, leavened in the Flesh, molded in His Passion, baked in the furnace of the Sepulcher, placed in the Churches, and set upon the Altars, which daily supplies Heavenly Food to the faithful."  
St. Peter Chrysologus (400-450)
The Price Our Ancestors Paid to Bring Us the Faith
I know that it is very usual to magnify the merits of the deceased, as usual as it is to detract from them when living, and I very much fear that, after death, we often canonize those in our discourse, on whom God has decided in a very different manner; but when I say that Bishop Challoner was a model of Christian virtue, every breast glows with a conviction of this truth; whatever I can allege in his commendation will barely answer the idea you have already formed of him; and when on every occasion I represent Bishop Challoner as a saint, I say no more of him now after his death, than all who knew him have said of him during his life.
Bishop John Milner of Winchester, on the death of the heroic Bishop Richard Challoner, who died at 90 years of age in 1781, six months after, and in consequence of, the "Gordon Riots" where English Protestant rioters destroyer countless Catholic chapels and homes in response to the Catholic Relief Act of 1778 which ended the penalty of imprisonment for life for Catholic priests.
Go to St. Joseph
To some of the saints power is granted to succor us in particular necessities; but to St. Joseph power is granted to succor in all necessities, and to defend all those who, with devotion, have recourse to him. 
St. Bernard
I do not remember to have asked any favor from St. Joseph which he did not grant.  An account of the many graces which God has bestowed upon me, and of the dangers, corporal and spiritual, from which He has delivered me through this saint would excite wonder.  The Lord appears to have given power to the other saints to assist us in a single necessity; but experience shows that St. Joseph gives aid in all.  The Lord gives us to understand that, as He was to be subject to St. Joseph on earth, so in heaven He does whatever the saint asks.  
St. Teresa of Avila
I would wish to persuade all the world to be devoted to St. Joseph, because I have long experience of the great favors which he obtains from God.  I have never known any soul especially devoted to him that did not always advance in virtue.  I ask, for God's sake, that they who do not believe me will at least make a trial of this devotion.  I cannot believe that favors are not granted to St. Joseph in return for the help which he gave on earth to Jesus and Mary. 
St. Teresa of Avila
We cannot doubt that Christ accords to St. Joseph, now that he is in heaven, even more perfectly the respect and reverence which He paid to him on earth.  Our Lord, Who on earth revered St. Joseph as His father, will certainly deny him nothing that he asks in heaven. 
St. Bernardine of Siena
When St. Joseph asks any grace for those who are devoted to him, his prayers have in a certain manner the force of a command with Jesus and Mary.
Ven. Bernardine de Bustis
To describe the influence exercised by the spirit of St. Benedict, we should have to transcribe the annals of all the nations of the western Church, from the seventh century down to our own times.  Benedict is the father of Europe.  By his Benedictines, numerous as the stars of heaven and as the sands of the sea-shore, he rescued the last remnants of Roman vigour from the total annihilation threatened by the invasion of barbarians; he presided over the establishment of the public and private laws of those nations, which grew out of the ruins of the Roman empire; he carried the Gospel and civilization into England, Germany, and the northern countries, including Slavonia; he taught agriculture; he put an end to slavery; and to conclude, he saved the precious deposit of the arts and sciences from the tempest which would have swept them from the world, and would have left mankind a prey to a gloomy and fatal ignorance… Benedict did all this by that little book which we call his Rule. 
Dom Gueranger, The Liturgical Year, Feast of St. Benedict
Pope Francis will "come to nothing."
The Church has ever proved indestructible. Her persecutors have failed to destroy her; in fact, it was during times of persecution that the Church grew more and more; while the persecutors themselves, and those whom the Church would destroy, are the very ones who came to nothing. 
St. Thomas Aquinas
The progressives have found no substitute for virtue. They can offer only such morbid stopgaps as contraception, abortion, and euthanasia. The Dark Ages understood virtue built a civilization; the progressive age doesn't understand virtue and is tearing down the civilization it inherited. Euthanasia is a fitting symbol: the last sacrament of a society that cannot aspire to heaven, but only to painless annihilation.
Joe Sobran, "Dark Ages, New Morality"
Society has already reached a sense of being "defeated" and "futureless."  The crime of the Novus Ordo Church is that they are a cause and contributor to this sense rather than a light of hope of union with Jesus Christ!
[You must help] the people in the community… feel so frustrated, so defeated, so lost, so futureless in the prevailing system that they are willing to let go of the past and chance the future. [An] organizer must shake up the prevailing patterns of their lives –agitate, create disenchantment and discontent with the current values, to produce, if not a passion for change, at least a passive, affirmative, non-challenging climate. [You must] fan the embers of hopelessness into a flame of fight. 
Saul Alinsky, Rules for Radicals
Separation of Church and State is impossible.  Every state has an established religion with a creedal profession containing articles of faith that it demands its citizens profess.  These articles of faith cannot be proven to be true or even demonstrated as consistent with natural law.  The U.S.A. is no exception to this rule. We have a state religion but it is called by another name.  The secular dogma, 'Separation of Church and State', is nothing more than a tool to prevent competition against the state religion in the public forum.  The state demands a "faith" in "general values" that are always "relative and changing."
All organization is action and all action is rude. […..] There is a hierarchy of values which have been expressed in nearly every revolutionary slogan in history….  These values are up on top. The democratic way of life is nothing more than a process, a device, a modus operandi, designed as the best way, we believe, of achieving those values, of growing into them so to speak. Now, those values that I have mentioned cannot be discussed, they cannot be argued, they cannot be debated, they are articles of faith. [..…] In a free and open society, equality is a value you cannot discuss or debate or put on a ballot. If you do not accept our values then you can have no voice in a democratic process. Then get out of our system and go someplace else. [……] These values and goals, out of necessity, are always stated in general terms.  Every literate revolutionary knows that you cannot be any more than general (in your) terms because all values are relative and are changing. 
Saul Alinsky, Jewish revolutionary, explaining the 'religion' of the modern democratic state, 1/17/69, UCLA
Pope Francis' Idea of Zero Tolerance!
In Italy there has been an uproar over the act of "mercy" with which Francis has graced Fr. Mauro Inzoli, a prominent priest of the movement Communion and Liberation, reduced to the lay state in 2012 by the Congregation for the Doctrine of the Faith for having abused numerous young boys, but restored to the active priesthood by Francis in 2014, with the admonishment that he lead a life of penance and prayer. In the civil arena, Inzoli was caught again and charged.  He has been sentenced to 4 years and 9 months in prison. 
Sandro Magister
Love Mary!... She is loveable, faithful, constant. She will never let herself be outdone in love, but will ever remain supreme. If you are in danger, she will hasten to free you. If you are troubled, she will console you. If you are sick, she will bring you relief. If you are in need, she will help you. She does not look to see what kind of person you have been. She simply comes to a heart that wants to love her. She comes quickly and opens her merciful heart to you, embraces you and consoles and serves you. She will even be at hand to accompany you on the trip to eternity. 
St. Gabriel of Our Lady of Sorrows to his brother
One single sentence from Sacred Scripture can nourish the soul, illuminate it, strengthen it in adversity. Sacred Scripture is something far superior to a simple exposition of dogma, subdivided into special tracts: it is an ocean of revealed truth in which we can taste in advance the joys of eternal life. 
Fr. Reginald Garrigou-Lagrange
St. Isidore the Farmer, also known as St. Isidore the Laborer, was a Spanish day laborer born near Madrid, about the year 1070 and died May 15, 1130, at the same place. He was in the service of a certain Juan de Vargas on a farm in the vicinity of Madrid. Every morning before going to work he went to Mass at one of the churches in Madrid. One day his fellow-laborers complained to their master that Isidore was always late for work in the morning. Upon investigation the master found Isidore at prayer, while an angel was doing the ploughing for him. On another occasion his master saw an angel ploughing on either side of him, so that Isidore's work was equal to that of three of his fellow-laborers.
He was married to Maria Torribia, a canonized saint, who is venerated in Spain as St. Maria della Cabeza, from the fact that her head (Spanish, cabeza) is often carried in procession especially in times of drought. They had one son, who died in his youth. On one occasion this son fell into a deep well and at the prayers of his parents the water of the well is said to have risen miraculously to the level of the ground, bringing the child with it, alive and well. Hereupon the parents made a vow of continence and lived in separate houses. Forty years after Isidore's death, his body was transferred from the cemetery to the church of Saint Andrew.
He is said to have appeared to Alfonso of Castile, and to have shown him the hidden path by which he surprised the Moors and gained the victory of Las Nevas de Tolosa, in 1212. When King Philip III of Spain was cured of a deadly disease by touching the relics of the saint, the king replaced the old reliquary by a costly silver one. He was canonized by Gregory XV, along with Saints Ignatius, Francis Xavier, Teresa, and Philip Neri, on March 12, 1622. Saint Isidore is widely venerated as the patron of peasants and day-laborers. The cities of Madrid, Leon, Saragossa, and Seville honor him as their patron saint.  The body of St. Isidore remains incorrupt to this day. 
St. Isidore the Farmer, from the Catholic Encyclopedia
Now the Novus Ordo Church has its own Bergoglian Schism!
"I want to change, but I know that I am not capable of changing, but I want to change..... You have to pay attention to what the penitent says. If you know — you can tell if he is misleading you."
Cardinal Francesco Coccopalmerio, President of the Pontifical Council for the Interpretation of Legislative Texts, applying the new Bergoglian rule that those remaining in adulterous relationships can received sacramental absolution in the confessional and Holy Communion if the profess that they want to change but are not capable of changing.
Be converted to me, and you shall be saved, all ye ends of the earth: for I am God, and there is no other.  Isaias 45:22
You shall seek me, and shall find me: when you shall seek me with all your heart. Jeremias 29:13
Now therefore saith the Lord: Be converted to me with all your heart, in fasting, and in weeping, and in mourning. Joel 2:12
Therefore will I judge every man according to his ways, O house of Israel, saith the Lord God. Be converted, and do penance for all your iniquities: and iniquity shall not be your ruin. Ezechiel 18:30
Be penitent, therefore, and be converted, that your sins may be blotted out.  Acts 3:19
And yet, Cardinal Müller did nothing to defend the faith!
….. Let us now return to the new Tertio interview itself. Cardinal Müller, when speaking about truth and mercy, explicitly says that "there are no circumstances that would make adultery not be a mortal sin" and that "The merciful God does not dispense of the Commandments." Pastors "cannot remove the responsibility toward others" and cannot "exempt people from the Commandments." Cardinal Müller also says that "the teaching on the indissolubility of marriage is clear" and stresses the importance of the "responsibility for the children." While we all as human beings can commit errors and sins, the cardinal adds, "we need forgiveness for our sins" and have to "beg for mercy." Cardinal Müller importantly explains: "Again, mercy is not a licence to sin or to live in sin." In Catholic terms, contrition of heart "must be accompanied by a willingness to convert." The cardinal insists that "a just mercy helps us to live in truth, and a wrong mercy gives us false assurances, but does not make us free." Thus, with God's Grace, marriage can be for a lifetime, and we have to pray for that, and therefore "marriage is an achievable project that makes people happy."
It is to be hoped that this set of authentic quotes from this latest interview of Cardinal Müller may now spread in lieu of the earlier misrepresentations. [….] 
Steve Skojec, editor OnePeterFive, commenting on March 1, 2017 interview by the Belgian Catholic weekly, Tertio, of Cardinal Gerhard Müller
"No, I say to you: but unless you shall do penance, you shall all likewise perish. Or those eighteen upon whom the tower fell in Siloe, and slew them: think you, that they also were debtors above all the men that dwelt in Jerusalem? No, I say to you; but except you do penance, you shall all likewise perish."
Jesus Christ, Luke 13:3-5
St. Teresa of Avila considered her greatest honor: "I am a daughter of the Church."
"Because outside the unity of faith and love which makes us sons and members of the Church, no one can be saved, hence if the Sacraments are received outside the Church, they are not effective for salvation, although they are true Sacraments. However, they can become useful if one returns to Holy Mother the Church, the only Spouse of Christ, whose sons alone Christ deems worthy of eternal inheritance." 
St. Bonaventure, Breviloquium
With her own lips the Blessed Virgin Mary told St Bridget, "I am the Mother of all sinners who wish to amend." Let the sinner remember too, what befell Thomas a Kempis, who saw the Virgin distribute to his companions a nectar of Paradise, while on coming to him, she looked at him coldly, and passed on without bestowing upon him the like favour: the reason was, that he had omitted some of his accustomed prayers in her honour. Nothing is so pleasing to the Blessed Virgin as fidelity and constancy in the honour which we render to her.
Rev. John Baptist Scaramelli, S.J., Guide to the Spiritual Life
Wisdom is the most perfect knowledge, of the most important things, in their right order of reference.  Without the "right order of reference", Wisdom is impossible. Pope Francis has no Wisdom.  He does not even know the "greatest commandment in the law"!
Master, which is the greatest commandment in the law? Jesus said to him: Thou shalt love the Lord thy God with thy whole heart, and with thy whole soul, and with thy whole mind. This is the greatest and the first commandment.
Matt. 22:36-38
Along with the virtues, this means above all the new commandment, the first and the greatest of the commandments, and the one that best identifies us as Christ's disciples: "This is my commandment, that you love one another as I have loved you" (Jn. 15:12). 
Pope Francis, Evangelii Gaudium, (161) On the Proclamation of the Gospel in Today's World
"The Blessed Virgin rules in My Kingdom, not as the other Saints, but as My Mother, as Queen and Mistress; and hence to her it is granted to dispense with general laws as often as there is a just cause. There was a most just reason for dispensing with the soul of Charles, for it was right that one who had in his lifetime so honoured and loved her should be honoured and favoured at his death."
Jesus Christ addressing Satan who complained that the Mother of God did not permit him to tempt Charles, the son of St. Bridget of Sweeden, while in his agony of death thus obtaining his salvation.
Thus saith the Lord: Stand ye on the ways, and see and ask for the old paths which is the good way, and walk ye in it: and you shall find refreshment for your souls. And they said: we will not walk. And I appointed watchmen over you, saying: Hearken ye to the sound of the trumpet. And they said: We will not hearken. Therefore hear, ye nations, and know, O congregation, what great things I will do to them. Hear, O earth: Behold I will bring evils upon this people, the fruits of their own thoughts: because they have not heard my words, and they have cast away my law. To what purpose do you bring me frankincense from Saba, and the sweet smelling cane from a far country? Your holocausts are not acceptable, nor are your sacrifices pleasing to me. 
Jeremias, 6, 16-20
Pope Francis comments on the Resistance to his Heresy
"But when I realize that there is real resistance, of course it displeases me. Some people tell me that resistance is normal when someone wants to make changes. The famous 'we've always done it this way' reigns everywhere, it is a great temptation that we have all faced. … I cannot deny that there is resistance. I see it and I am aware of it. There is doctrinal resistance, which you all know better than I do. For the sake of mental health, I do not read the websites of this so-called "resistance." I know who they are, I am familiar with the groups, but I do not read them, simply for my mental health. If there is something very serious, they inform me so that I know about it. You all know them … It is a displeasure, but we must move ahead. Historians say that it takes a century before a Council puts down roots. We are halfway there.
"When I perceive resistance, I try to dialogue, when dialogue is possible. But some resistance comes from people who believe they possess the true doctrine and accuse you of being a heretic. When I do not find spiritual goodness in these people, because of what they say or write, I simply pray for them. It pains me, but I do not dwell on this feeling for the sake of mental hygiene.
Pope Francis the Destroyer, addressing a private meeting with ninety fellow Jesuits, January 16, 2018, Santiago de Chile. Their conversation was transcribed by Fr. Antonio Spadaro, editor of La Civilta Cattolicà, and was published in Italian with the Pope's approval."
COMMENT: "True doctrine" is possessed by all faithful Catholics who hold DOGMA as their rule of faith. Pope Francis does not. He believes that he is the rule of faith. Whatever he says and does is what every Catholic must say and do. Francis rejects DOGMA and that is why he is a heretic. He judges those who hold DOGMA as their rule of faith as a sign that "these people" are without "spiritual goodness." What is evident is that Francis, who babbles that "time is greater than space," cannot be dissuaded from his commitment to destroy. He will not listen to those who offer filial correction and he does not accept evidence of the rotten fruits from Vatican II because it takes "a century before a Council puts down roots." We are supposed to believe that in another fifty years we will really see the springtime of Vatican II? Unfortunately, at the current rate of decline there will not be a Catholic Church in another fifty years. God being God, this will not happen. Unfortunately for Francis, since he cannot repent, he will pay awful price for all eternity.   
The observance of Lent is the very badge of the Christian warfare. By it, we prove ourselves not to be enemies of the Cross of Christ. By it, we avert the scourges of divine justice. By it we gain strength against the princes of darkness, for it shields us with heavenly help. Should mankind grow remiss in their observance of Lent, it would be a detriment to God's glory, a disgrace to the Catholic religion, and a danger to Christian souls. Neither can it be doubted, but that such negligence would become the source of misery to the world, of public calamity, and of private woe.
Pope Benedict XIV, encyclical, May 30, 1741
If anyone wanted to clear their reputation, they would not be seen with Pope Francis!
Bishop under investigation for sexual misconduct is on spiritual retreat with Pope Francis
Catholic Herald | Christopher Altieri | 11 March, 2019
<![if !vml]>
<![endif]>Bishop Zanchetta joins the Pope and senior Vatican officials on the retreat despite being under investigation for sexual and financial wrongdoing
The Catholic Herald has learned that a bishop currently under investigation for sexual misconduct and financial mismanagement, including claims he had naked selfies and gay pornography on his phone, is on retreat with Pope Francis and other senior members of the Roman Curia.
The bishop is Gustavo Zanchetta, emeritus of Orán, Argentina, and currently Assessor to the Administration of the Patrimony of the Apostolic See (APSA). The bishop confirmed by phone to the Herald that he was on retreat.
The week-long Lenten retreat at the Casa del Divin Maestro began Sunday afternoon.
A January 4 statement from the Press Office of the Holy See said that Bishop Zanchetta would "abstain himself from work" during the investigation. "If the elements to proceed are confirmed," the January 4 statement said, "the case will be referred to the special commission for the bishops."
The Press Office of the Holy See had not responded by press time to requests from The Catholic Herald for information regarding Bishop Zanchetta's current status.
Pope Francis allowed Zanchetta to resign from Óran in August 2017. The Press Office of the Holy See gave no reason for Zanchetta's resignation, but the bishop cited ill health. In December of 2017, Pope Francis appointed Zanchetta to a position in the APSA specially created for him.
Reports based on interviews and documentation show Pope Francis had seen evidence of Bishop Zanchetta's ambiguous behaviour — including photographic evidence and complaints he sexually harassed seminarians — as early as 2015.
When news reports of the investigation into Bishop Zanchetta's conduct emerged in early January, the Press Office of the Holy See issued a statement saying Zanchetta had resigned his see because he could not govern the clergy, and that the accusations of sexual misconduct were not lodged until the Fall of 2018. "At the time of his resignation [in 2017]," Press Office Director Alessandro Gisotti said in the statement, "there had been accusations of authoritarianism against [Zanchetta], but there had been no accusation of sexual abuse against him."
Later, it emerged that Orán's former Vicar General, Fr Juan José Manzano, sent evidence of Bishop Zanchetta's behaviour to the Vatican in 2015 and 2017.
Fr Manzano told the Associated Press, "In 2015, we just sent a 'digital support' with selfie photos of the previous bishop [Zanchetta] in obscene or out of place behavior that seemed inappropriate and dangerous." Fr Manzano explained, "It was an alarm that we made to the Holy See via some friendly bishops."
"The nunciature didn't intervene directly," Fr Manzano told the AP, but the Holy Father summoned Zanchetta and he justified himself saying that his cellphone had been hacked, and that there were people who were out to damage the image of the Pope."
Argentina's El Tribuno de Salta newspaper later published documents showing the first complaint — in 2015 — reported that Zanchetta had on his cell phone naked images of himself masturbating, and gay porn involving young people engaged in homosexual sexual activity.
The documents published by El Tribuno also contain statements from the rector of Oran's seminary, to the effect that he was so concerned over Bishop Zanchetta's behaviour that he informed the nunciature in 2016 that his first-year students — who had classes in the bishop's residence — required "urgent measures" for their protection.
That 2016 complaint lists "strange behaviours" including, "watching [seminarians] at night, walking through their rooms late at night with a flashlight, or asking for massages, or going into their rooms and sitting on their beds, or encouraging them to drink alcoholic beverages, or [showing] certain preferences for some more handsome (Sp. Agraciados, literally "graceful") [seminarians]."
Ye cruel thorns, in mocking wreath entwin'd
My Saviour's brow in agony to bind,
Oh, cease to rend that flesh Divine,
My loving Lord torment no more;
Wound rather, wound this heart of mine,
The guilty cause of all He bore.
St. Alphonsus de Liguori
Cardinal Marx: Issues of Celibacy & "Sexual Orientation" Will Receive "Synodal" Clarification
OnePeterFive | Bree A. Dail | March 14, 2019
LIGEN, Germany, March 14, 2019—Issues of celibacy and "sexual orientation" will receive clarification within a "binding synodal path" in Germany, says Cardinal Reinhard Marx in remarks to katholisch.de after the conclusion of the spring conference of German Bishops, Thursday.
Emphasizing the need for more "theological discoveries while integrating modern humanities", he added that the intimate personal significance of sexuality in modern day culture had yet to be fully understood by the Church.
"We feel how often we are unable to speak in questions about today's sexual behavior," he said while commenting on whether the sex abuse catastrophe in the Church was connected to the rigors and sacrifice needed for priestly celibacy. While for the Cardinal, it seems, the notion of celibacy is a valued "expression of religious commitment to God," the issue of "sexual freedom" is intrinsic to the "inner freedom of faith and orientation to the example of Jesus Christ". In other words, the issue of whether or not clerical celibacy is "realistic" to answer to modern challenges in the German church is now one open to debate in the spirit of synodality. 
The German Cardinal further proposed that through such "synodal paths", the "clericalism" that has been proposed by the Vatican (including Pope Francis) as the catalyst of the catastrophic sex abuse scandal rocking the Church, would be rectified. "What needs to be done is to achieve the necessary power reduction—in order to build a more just and legally binding order to clear the synodal path" for special ecclesial courts to address cases of sexual abuse, Cardinal Marx surmised. The spirit of "synodality", however, did not mean that such measures would involve the canonical application for an assembly of actual synods. To do so would mean an application to Rome, and as Cardinal Marx explained, "We have not yet started that process, but we do not want to wait anymore (to enact solutions)." Considering the strong influence of the German Bishops Council, in the Vatican and beyond, such "synodal paths" as proposed by them will surely find reflection in other Bishops conferences in the months ahead.
According to Cardinal Marx, more on what these "synodal paths" and solutions will look like will be addressed in further conferences for the German Bishops, this year, but three "forums" have already been confirmed. Bishop Karl-Heinz Wiesemann of Speyer will be responsible for the forum "Power, Participation, Separation of Powers"; Bishop Franz-Josef Bode of Osnabrück will head the forum for "Sexual Morals" and Bishop Felix Genn of Münster will head a forum for "Formation of Priestly Life".
Commenting on how many Catholics are deeply disturbed by the little actionable solutions following the recent Vatican Summit on Sex Abuse, the German Cardinal seemed to echo the theme declared by many of his brother Cardinals, including Chicago Cardinal Blase Cupich— that of "radical listening". "We see and hear you, your criticisms, worries, needs, doubts and your demands." I sincerely tell you: We understand."
Friends of Pope Francis claim those who oppose sodomy are "corrosive and repugnant."
"We have to face the fact that there is a group of people across all religious views that are particularly antagonistic to LGBT people. That comes from deep within the human soul, and it's really corrosive and repugnant."
The Jesuit trained and Pope Francis appointed San Diego Bishop Robert McElroy, who endorsed the book by the Sodomophile James Martin. S.J., author of the book, Building a Bridge, that endorses the LGBT agenda claiming that God created homosexuals as they are and that chastity is not required of them, that Catholics should reverence gay marriages and support transgenderism in children. He even endorses the aberrant displays of homosexuals kissing at the sign of peace during Novus Ordo services.
Dogma is the proximate "rule of faith."  The great modern error of making the pope the "rule of faith" leads to this absurdity.  But then again, with the Novus Ordo, it may make no difference.
Proposal at Vatican to change Eucharist would create a 'new religion'
LifeSiteNews | ROME, March 5, 2019 — Experts including Cardinal Raymond Burke and Bishop Athanasius Schneider are sounding the alarm <![if !vml]>
<![endif]>over a shocking proposal at the Vatican to consider changing the matter of the Eucharist.
Such a move, critics warn, would invalidate the Sacrament and create, in effect, a "new religion."
Jesuit theologian Father Francisco Taborda last week raised the possibility that the upcoming Amazonian Synod scheduled for next October might consider changing the matter of the Eucharist, allowing the use of a South American vegetable called yuca rather than wheaten bread.
Fr. Taborda told Crux on Feb. 28 that climate issues and inculturation warrant the change. Intense humidity during the Amazonian rainy season turns wheaten hosts into a pasty mush, he said, adding that "in the Amazon, bread is made out of yuca," a shrub native to South America from which tapioca is derived.
Taborda, a professor of theology at the Jesuit university in Belo Horizonte, Brazil, was a featured speaker at a study seminar held at the Vatican on Feb. 25-27, in preparation for the October synod on "Amazonia: New Paths for the Church and for an Integral Ecology."
Key figures at the two-day seminar included Italian Cardinal Lorenzo Baldisseri, secretary general of the Synod of Bishops, and Brazilian Cardinal Claudio Hummes, a principal proponent of married priests in the Latin Rite. Also in attendance were presidents of Pan-Amazonian bishops conferences and other "prelates and experts" from Amazonia and other geographical regions.
While Fr. Taborda acknowledged that a change to the matter of the Eucharist is a "very complex question," he said he believes it should be decided by local bishops. […..]
Once Again, Pope Francis Corrupts the Literal Meaning of Holy Scripture. This time to overthrow all Catholic Morality!
He set out from there and went into the district of Judea [and] across the Jordan. Again crowds gathered around him and, as was his custom, he again taught them. The Pharisees approached and asked, "Is it lawful for a husband to divorce his wife?" They were testing him. He said to them in reply, "What did Moses command you?" They replied, "Moses permitted him to write a bill of divorce and dismiss her." But Jesus told them, "Because of the hardness of your hearts he wrote you this commandment. But from the beginning of creation, 'God made them male and female. For this reason a man shall leave his father and mother [and be joined to his wife], and the two shall become one flesh.' So they are no longer two but one flesh. Therefore what God has joined together, no human being must separate." In the house the disciples again questioned him about this. He said to them, "Whoever divorces his wife and marries another commits adultery against her; and if she divorces her husband and marries another, she commits adultery." 
Mark 10:1-12
Commentary of Pope Francis on Mark 10, 1-12:
Jesus does not answer whether it (divorce) is permitted or not. He does not enter into their (the Pharisees') classic casuistry. Because they (the Pharisees) thought of faith merely in the framework of "one may not" or "one may" – up to which point one may, up to which point one may not. Thus logic of casuistry: Jesus does not enter into it. And He Himself poses a question: "Now, what did Moses command you? What is written in your law?" And they explain the permission which Moses gave to write a divorce certificate and to dismiss a woman from marriage; and it is they who went into a trap, yes. Because Jesus calls them "hard hearted": "only because you are so hard hearted, he has given you this law," and He spoke the truth. Without casuistry, without permissions. The truth.
This is the way of Jesus – it is quite clear – it is the path from casuistry to truth and mercy. Jesus leaves aside the logic of casuistry. To those who wanted to test him, to those who thought of this logic of 'it is possible', he termed them – not here, but in another passage of the Gospel – hypocrites. Even with the fourth commandment, they denied assistance to their relatives with the excuse that they had given a good offer to the Church. Hypocrites. The casuistry is hypocritical. It is a form of hypocrisy. 'You can – you cannot' … which then becomes more subtle, more evil: I? I can up to this point but from here to here, I cannot. This is the deception of casuistry.
Pope Francis, commentary on Mark 10:1-12
Commentary on Pope Francis' Commentary on Mark 10, 1-12:
It is hardly possible to be this ignorant.  Even a person without faith simply reading the words of this scripture passage and reporting on the literal meaning would articulate a better understand than Pope Francis. The only alternative possible is a willful corruption of the text to bring it into the service of a perverse ideology.
Firstly, Jesus does not beg the question of the Pharisees.  He answers it directly and forcefully on a much higher plane.  The simple answer is, "it is lawful in your law because Moses permitted it" because of the "hardness of your hearts."  But the higher answer is given by Jesus wherein He indirectly declares his divinity to the Pharisees by asserting His authority to set aside the law of Moses and reestablish the original intent of God for His creation.  Only God can give this answer to the Pharisees' question.  The reason Francis does not find an answer in Jesus' reply is because he does not believe that Jesus is God any more than the Pharisees did.  Divorce was an indult granted by God through Moses to the Jews because of their "hardness of hearts."  His followers would by the grace of God rise above this "hardness of heart" and will be able to keep the law of God.  Therefore, the indult granted by Moses is made void by the Word of God.  The final answer is divorce is not permitted by the law of God and those who divorce and remarry are guilty of adultery.
Secondly, the science of moral theology concerns what one must do or not do to avoid sin.  It is the science of limits which cannot be crossed without offending God either venially or mortally.  The science of mystical and aesthetical theology deals with what one must do or not do to become a saint.  Casuistry is a scholastic method of case study to help understand and apply the actual principles of moral theology in particular cases where conflicting obligations exist.  Casuistry, like all human acts, can be perverted from its proper end which is to avoid sin. When its end become to permit sin it becomes the science of the Pharisees which can be studied today in the Jewish Talmud.  Francis' morality is Talmudic and not Catholic.  The example provided by Francis of the perverse Jewish casuistry that permitted the Jews to break the 4th commandment by claiming that their personal wealth could not be used to support their needy parents because it was set aside for the temple is analogous to what Francis has done by permitting Catholics to live in unrepentant adultery and receive the sacraments of Penance and Holy Communion.  In both cases, the law of God is overturned.  The hypocrisy of Francis is oozing from his every pore.  That is what a perverted casuistry is.  Francis the Hypocrite is characterizing all good and necessary moral inquiry as a perverted casuistry which he opposes to "truth and mercy."  He is making war on all morality.  There is no opposition between "truth and mercy" and its practical application in moral theology. The very science of moral theology deals with what "one may not" or "one may" do to keep the friendship of God.  It was Jesus who said, "If you love me, keep my commandments."  The sign of the love of God is the keeping of His commandments.  Francis by trashing the entire field of moral theology is heaping contempt on the law of God.  He embodies everything that Jesus condemned so severely in the Pharisees.  The condemnations that Jesus leveled at the Pharisees can be heaped upon this most perverse man. 
Lastly, this is the morality of Martin Luther and his sect.  Luther taught that it was impossible to keep the law of God and no one should even try.  This was specifically condemned at the Council of Trent.
Open Apostasy from the Top!
"Freedom is a right of every person: each individual enjoys the freedom of belief, thought, expression and action. The pluralism and the diversity of religions, colour, sex, race and language are willed by God in His wisdom, through which He created human beings. This divine wisdom is the source from which the rights, and saw that it was good also."
Excerpt from document signed and endorsed by Pope Francis, "Human Fraternity for World Peace and Living Together," during his pilgrimage to the United Arab Emirates
Francis Besmirches and Humiliates our Spotless Mother, the Holy Catholic Church
  The technique is old: the criminal accuses the innocent in order to create the impression that all are to blame. "In this they are accusing the <![if !vml]>

<![endif]>Church of something for which their own conscience plainly reproaches them," as Saint Pius X warned about the Modernists in Pascendi.
  In a meeting with the clergy of Rome in the Lateran Basilica yesterday, the Bishop of the City, Francis, had the temerity to say this while discussing the abuse crisis, of which he is surely a protagonist:
"It is saving us from hypocrisy, from the spirituality of appearances. He is blowing his Spirit to restore beauty to his Bride, surprised in flagrant adultery." ("Ci sta salvando dall'ipocrisia, dalla spiritualità delle apparenze. Egli sta soffiando il suo Spirito per ridare bellezza alla sua Sposa, sorpresa in flagrante adulterio.")
  No, the Church is not and cannot be compared to unfaithfulness of the Old Testament chosen people, whose infidelity warranted even a writ of "divorce" (cf. Jeremiah, ch. 3). She is spotless and without wrinkle, as Saint Paul explained to the Ephesians:
Husbands, love your wives, as Christ also loved the church, and delivered himself up for it: That he might sanctify it, cleansing it by the laver of water in the word of life: That he might present it to himself a glorious Church, not having spot or wrinkle, or any such thing; but that it should be holy, and without blemish. So also ought men to love their wives as their own bodies. He that loveth his wife, loveth himself. For no man ever hated his own flesh; but nourisheth and cherisheth it, as also Christ doth the Church: Because we are members of his body, of his flesh, and of his bones. For this cause shall a man leave his father and mother, and shall cleave to his wife, and they shall be two in one flesh. This is a great sacrament; but I speak in Christ and in the Church.
  The One, Holy, Catholic, and Apostolic Church, our Holy Mother Church, is spotless, without wrinkle and without blemish. She is holy, immaculate, absolutely untouched in her purity washed by the Blood of the Lamb by the unfaithfulness of the laity and of the clergy, in particular of the careless popes of the past few decades, who let the hierarchy be taken by a volcanic wave of immorality and debauchery.
  She remains spotless! Those who besmirch her accusing her of adultery when they are the adulterers themselves -- may Our Lord Jesus Christ, the Bridegroom, who calls her "my sister, my love, my dove, my Undefiled," punish them mightily for their horrid defamation!
Posted from Rorate Caeli
Good Questions, Interesting Answers!
De Mattei interview in "La Verità": Dear Church, quit being "gay friendly" and go back to being sovereign
On Monday March 4, the daily newspaper "La Verità" published an interview Professor Roberto de Mattei gave to Ignazio Mangrano. It carried as its headline "Dear Church, quit being 'gay-friendly' and become sovereign." Below we report the full text of the interview.
Dear Church, quit being 'gay-friendly' and become sovereign.
Professor Roberto de Mattei, President of the Fondazione Lepanto and director of the journal Radici Cristiane, is one of the promoters of the Acies ordinate demonstration that lined up a hundred Catholics from all over the world in Piazza San Silvestro on February 19th, for a silent protest against the Vatican summit on sexual abuse.
Professor, was the Vatican summit a success or a failure?
I believe it was a failure. The major media outlets exposed it as such, by reporting that the message was weak and by underlining the dissatisfaction of the victims. I, however, believe the failure was due to something else.
What?
It focused on the symptoms, not the causes of the evil.
Please explain.
The central point, which was already revealed in the Viganò testimony was neglected: the diffusion of homosexuality in the Church as an organized phenomenon.
Is there a "gay lobby" in the Church?
Yes, there is. It seems to me quite evident.
Evident?
Most of the abuses by the clergy concerned adolescent males, not children. So, if homosexuality wasn't mentioned at the summit, the only explanation is that there is extremely strong pressure to ensure that the subject be avoided.
Pressure outside or inside the Church?
Both outside and inside. The mass-media want to stop the Church from reaffirming Her traditional doctrine on homosexuality.
Why?
Because pedophilia is a crime acknowledged by all the modern secular States. But these same States that condemn pedophilia, promote homosexuality.
They promote it?
Yes, they do. So much so that they want to introduce homophobia as a crime – thus outlawing any criticism of homosexuality.
So has the Church succumbed to the LGBT propaganda?
The Church ought to assume a prophetic position in challenging the world, by condemning not only what the world condemns, that is, the sexual abuses, but also what the world doesn't condemn, that is, homosexuality.
What about the internal pressures?
In the clergy today, there is an atmosphere of omertà and complicity in being 'gay friendly' as the saying goes. It seems that the word homosexuality cannot even be mentioned.
Really?
Monsignor Charles Scicluna said that it isn't legitimate to condemn homosexuality, since this word indicates a generic category and a "category" of people cannot be generalized.
And can it be then?
But isn't pedophilia also a category? Or is pedophilia a sin as such, whereas homosexuality is no longer?
Father Federico Lombardi spoke of "concrete measures" taken at the end of the summit. Is he mistaken?
The presumed concrete measures are appeals to the indications of the World Health Organization, which promotes contraception, abortion and sexual education. I was taken aback by how the summit fell into line with the agenda of an international organization which has long been against the teachings of the Magisterium.
What should the Pope have done?
You know, there is nothing more concrete than referring to the moral law of the Church, which is not an abstract rule, but the natural law engraved in the heart and conscience of every man. It is this, most of all, that was missing at the Vatican summit: a supernatural vision of today's problems which allows space for words like: grace, sin, moral law and natural law.
And instead?
And instead those words are absent in the final document. This is why the summit was a failure. Which the exploding of the Pell case is a symptom of.
Regarding the matter of Cardinal George Pell - what do you make of it?
I think that when there are accusations involving churchmen, since the Church has its own Canon Law, its own tribunals, and is capable of carrying out investigations, it cannot simply say: "Let's wait for the results of the investigation" carried out by the secular tribunals.
Should we not rely on the "secular" courts?
I find such manifestation of trust in the secular tribunals troubling.
Why?
In the Vatican they are in shock over the Pell affair, as they know he is innocent. And they are embarrassed because the Pope had appointed him Prefect to the Secretariat for the Economy. But if a decision has been made to rely on the secular tribunals, you have to bear the consequences…
Should it be up to the Church then to investigate abusive priests?
The Church which has its own penal law and tribunals needs to have the courage to challenge the judgment of the world's tribunals, convinced that it is not the world that judges the Church, but the Church that judges the world. The Church should reclaim Her sovereignty.
Does the Church then also have to become sovereign?
Yes indeed. I find it extremely serious that the Church has renounced Her sovereignty. The Church is a sovereign society, like the State, even if Her purpose, unlike the State, is supernatural.
And so?
If the Church is a sovereign society, it has all the instruments to achieve its own ends of justice. It is not only a purely ethical organism, which strips itself of its judicial dimension, allowing the State to decide everything. The renunciation of sovereignty is a dangerous development.
A dangerous development?
The secular tribunals can even get to Pope Francis…
What has the Pope got to do with it?
Let me explain. When the Church renounces sovereignty, it becomes a kind of "moral enterprise" [Translator's note - as in a business company]. And this making the Church [like] a business company, risks rendering the entire Church, starting from the top, responsible for the acts of its subordinates. Something which will not happen if it is considered a sovereign society.
Meaning - if it acts like a State?
Precisely. If an Italian citizen commits a crime, the Prime Minster is not held responsible. If this continues, instead, there will be a persecution of the Church.
A persecution?
I'm afraid so. By renouncing sovereignty, the Church loses its freedom and is forced to submit to the State or be persecuted. Today we are under a regime of submission. If at one time the State was the secular arm of the Church, now the Church is becoming the secular arm of the powers that be, the politicians and the media.
In what sense?
In the sense that the Church is obeying the indications coming from national and international organizations which hold an antithetical vision to the Christian one.
And what has persecution got to do with this?
If the Church decided to evade this mechanism, there would be a clash with the political powers. Now the Church doesn't dare do this. But if forced to, it will find itself in great difficulty, as it has renounced its main line of defense i.e. the exercise of its freedom and judicial independence.
Let's go back to Pell for a second. Somebody observed that the accusations of sexual abuses came after the Prefect of the Secretariat for the Economy had discovered a million Euros deposited in secret accounts…
It's possible that the two things are connected. Furthermore, it is rumored that the source of the accusations that put him in the dock was not in Australia, but in the Vatican…
When you said that the Church lacks reference to the supernatural, what did you mean?
The Church is renouncing its mission - which has as its end the salvation of souls - by changing into a 'company' for the material well-being of people. The Church's very nature is being perverted…
Its nature is being perverted?
It's abdicating the mission entrusted by Jesus Christ, the Founder. Thus, it will become a revolutionary organism…
Meaning?
When the vertical relationship with God fades, the Church becomes a political society. This is the principal characteristic of the present Papacy, which is a political Papacy, as opposed to a religious Papacy.
So is Francis' Papacy a political one?
Yes, it is. And his leitmotif is immigration. On February 14, when meeting representatives of indigenous populations at the International Fund for Agricultural Development, the Pope called for a "cultural miscegenation" among the "so-called civilized populations". Which signifies the elimination of the Christian roots which John Paul II and Benedict XVI had [both] insisted upon.
And what is "miscegenation" for him?
Miscegenation for Francis is not only cultural, but ethnic. It seems his project is that of an ethnic replacement of the European population - in stark demographic decline - with the new waves of African migrants…
But why all this?
Francis has an ideological vision that originates from his cultural formation.
And what would that be?
That of a man who has absorbed progressive theology through the mediation of Liberation Theology. It is the utopia of the "brave new world". Except that he is reintroducing it 30-40 years after its failure.
How then would you define Pope Francis?
Calculated ambiguity is the sum of his personality. And this is also the cause of his problems. At this point though, let me ask a question.
Please.
Benedict XVI, who was also opposed in his homeland, made three trips to Germany. John Paul II made nine visits to Poland. How come, in the six years of his Papacy, Francis has been everywhere, even in the United Arab Emirates, but never to his own Argentina?
Ha! Why then?
The question itself is already an answer…
Posted from Rorate Caeli
Remember in your charity the following pray requests: 
Please remember our expectant mother: Vanessa LoStrocco, Kelly Boyle, and Andrea Ebert,
For the health and recovery of Karen Fergel who is gravely ill,
The conversion and grace of a holy death, Carol Reichwein, and a good death for, Ricardo DaSilva,
The spiritual welfare of Br. Paul Mary, MICM,
For Kay Levitt, who is ill,
Fr. John Murphy, for his spiritual and physical welfare, and Fr. Joseph Collins,
Charles Muldowney, who is terminally ill,
Luis Rafael Zelaya, for his conversion,
For the health of Kim Cochran, the daughter-in-law of Joseph and Brenda Cochran, the wife of their son Joshua,
Louie Verrecchio, Catholic apologist, who has a health problem,
John Minidis, Jr. family, for help in their spiritual trial,  
John and Joann DeMarco, for their health and spiritual welfare,
Regina (Manidis) Miller, her spiritual welfare and health,   
Melissa Elena Levitt, her health and conversion, and welfare of her children,
For the spiritual and temporal welfare of Irwin Kwiat,
Fr. Waters asks our prayers for Elvira Donahy, who is recovering from a stroke,
Kimberly Ann, the daughter of John and Joann DeMarco, for her health and spiritual welfare,
Mufide Rende, a traditional Catholic from India has asked our prayers for her welfare,
Mary and Bill Glatz, the welfare of their family,
Barbara Harmon, who is gravely ill, and still cares for her ailing parents,
For the health and welfare of Kolinsky and Sorace families,
Fr. Waters asks our prayers for the health and spiritual welfare of Brian Abramowitz,
Thomas Schiltz family, in grateful appreciation for their contribution to the beauty of our chapel,
Welfare of Bishop Richard Williamson, for strength and courage in the greater battles to come,
Angelina Montesano family & Helen Snyder, for their health and spiritual welfare,
Michael J. Brigg & his family, who have helped with the needs of the Mission,
The conversion of David Keithley and the welfare of the Nathaniel Miller family, are the petitions of Gene Peters,
For the conversion of Ben & Tina Boettcher family, Karin Fraessdorf, Eckhard Ebert, and Fahnauer family,
Fr. Waters requests our prayers for Br. Rene, SSPX who has been ill, and for Fr. Thomas Blute, 
For the health and welfare of Kathryn Lederhos, the aunt of David Drew,
For the welfare of Fr. Paul DaDamio and Fr. William T. Welsh,
The Drew's ask our prayers for the welfare of Joe & Tracy Sentmanat family, Keith & Robert Drew, Christy Koziol & her children, Fred Nesbit and Michael Nesbit families, and Gene Peters Family, the John Manidis Jr. Family, the Sal Messinio Family, Michael Proctor Family,
Ryan Boyle grandmother, Jane Boyle, who is failing health,
Ebert's request our prayers for the Andreas & Jenna Ortner Family,
Joyce Paglia has asked prayers for George Richard Moore Sr. & his children, and her brother, George Panell,
For the welfare of Anthony & Joyce Paglia, who are responsible for the beautiful statuary in our chapel,
Philip Thees asks our prayers for his family, for McLaughlin Family, the conversion of Bruce Heller, &, the welfare and conversion of Dan & Polly Weand, the conversion of Sophia Herman, Tony Rosky, the welfare Nancy Erdeck, the wife of the late Deacon Erdeck, and the health of his brother, Thomas Thees, John Calasanctis, Tony Rosky, Anthony, and Stephanie Mest.
Pray for the Repose of the Souls:
Kay Levitt, friend of Claudia Drew, who died January 17,
Nancy Balenasse, wife of Anthony, married 73 years, died December 22,
Alfred de Prospero, the brother of Fr. Nicholas de Prospero, died November 29,
Adeline Nardi, died November 13,
Janet Gardner, died March 2017, and Carl Ropeter who died in 2017, Stephen Cagorski, died 2014, John Bogda, died who  2017,
Rev. Paul Petko, who helped with our Mission in the past, died October 21,
Auxiliadora de Gomez, died July 4, the Godmother and aunt of Claudia Drew, and her husband, Eduardo Gomez Lopez, February 28,
Lawrence Hartzer, died June 11,
Sandra Peters, the wife of Gene Peters, who died June 10 receiving the sacraments and wearing our Lady's scapular,
Rev. Francis Slupski, a priest who kept the Catholic faith and its immemorial traditions, died May 14,
John and Marlin Manidis,  died July 2017,
Joseph and Constance Brown, died 2017,
Martha Mochan, the sister of Philip Thees, died April 8,
Elena Popadenic, for the blessed repose of her soul,
George Kirsch, our good friend and supporter of this Mission, died February 15,
For Fr. Paul J. Theisz, died October 17, is the petition of Fr. Waters,
Fr. Mecurio Fregapane, died Jan 17, was not a traditional priest but always charitable,
Fr. Casimir Peterson, a priest who often offered the Mass in our chapel and provided us with sound advice, died December 4,
Fr. Constantine Bellasarius, a faithful and always charitable Eastern Rite Catholic Melkite priest, who left the Roman rite, died November 27,
Christian Villegas, a motor vehicle accident, his brother, Michael, requests our prayers,
John Vennari, the former editor of Catholic Family News, and for his family's welfare,
Mary Butler, the aunt of Fr. Samuel Waters, died October 17,
Joseph DeMarco, the nephew of John DeMarco, died October 3,
John Fergale, died September 25 after receiving the traditional sacramental rites of the Church wearing the brown scapular,
John Gabor, the brother of Donna Marbach, died September 9,
Fr. Eugene Dougherty, a faithful priest, fittingly died on the Nativity of the BVM after receiving the traditional Catholic sacraments,
Phyllis Schlafly, died September 5,
Helen Mackewicz, died August 14,
Mark A. Wonderlin, who died August 2,
Fr. Carl Cebollero, a faithful priest to tradition who was a friend of Fr. Waters and Fr. DeMaio,
Jessica Cortes, a young mother of ten who died June 12,
Frances Toriello, a life-long Catholic faithful to tradition, died June3, the feast of the Sacred Heart, and her husband Dan, died in 1985, 
John McLaughlin, a friend of the Drew's, died May 22,
Angela Montesano, who died April 30, and her husband, Salvatore,  who died in July 3, 2013,
Charles Schultz, died April 5, left behind nine children and many grandchildren, all traditional Catholics,
Esperanza Lopez de Callejas, the aunt of Claudia Drew, died March 15,
Fr. Edgardo Suelo, a faithful priest defending our traditions who was working with Fr. Francois Chazal in the Philippines, died February 19,
Conde McGinley, a long time laborer for the traditional faith, died February 12, at 96 years,
The Drew family requests your prayers for Ida Fernandez and Rita Kelley, parishioners at St. Jude,
Fr. Stephen Somerville, a traditional priest who repented from his work with the Novus Ordo English translation, died December 12,
Fr. Arturo DeMaio, a priest that helped this Mission with the sacraments and his invaluable advice, died December 2,
J. Paul Carswell, died October 15, 2015,
Solange Hertz, a great defender of our Catholic faith, died October 3, the First Saturday of the month,
Paula Haigh, died October 21, a great defender of our Catholic faith in philosophy and natural science,
Gabriella Whalin, the mother of Gabriella Schiltz, who died August 25,
Mary Catherine Sick, 14 year old from a large traditional Catholic family, died August 25,
Fr. Paul Trinchard, a traditional Catholic priest, died August 25,
Stephen J. Melnick, Jr., died on August 21, a long-time faithful traditional Catholic husband and father, from Philadelphia,
Patricia Estrada, died July 29, her son Alex petitions our prayers for her soul,
Fr. Nicholas Gruner, a devoted priest & faithful defender of Blessed Virgin Mary and her Fatima message, died April 29,
Sarah E. Shindle, the grandmother of Richard Shindle, died April 26,
Madeline Vennari, the mother of John Vennari, died December 19,
Salvador Baca Callejas, the uncle of Claudia Drew, died December 13,
Robert Gomez, who died in a motor vehicle accident November 29,
Catherine Dunn, died September 15,
Anthony Fraser, the son of Hamish Fraser, died August 28,
Jeannette Rhoad, the grandmother of Devin Rhoad, who died August 24,
John Thees, the uncle of Philip Thees, died August 9,
Sarah Harkins, 32 year-old mother of four children, died July 28,
Anita Lopez, the aunt of Claudia Drew,
Fr. Kenneth Walker, a young traditional priest of the FSSP who was murdered in Phoenix June 11,
Fr. Waters petitions our prayers for Gilberte Violette, the mother of Fr. Violette, who died May 6,
Pete Hays petitions our prayers for his brothers, Michael, died May 9, and James, died October 20, his sister, Rebecca,  died March17, and his mother, Lorraine Hayes who died May 4,
Philip Marbach, the father of Paul Marbach who was the coordinator at St. Jude in Philadelphia, died April 21,
Richard Slaughtery, the elderly sacristan for the SSPX chapel in Kansas City, died April 13,
Bernedette Marie Evans nee Toriello, the daughter of Daniel Toriello , died March 31, a faithful Catholic who suffered many years with MS, 
Natalie Cagorski, died march 23,
Anita Lopez de Lacayo, the aunt of Claudia Drew, who died March 21,
Mario Palmaro, Catholic lawyer, bioethicist and professor, apologist, died March 9, welfare of his widow and children,
Daniel Boyle, the uncle of Ryan Boyle, died March 4,
Jeanne DeRuyscher, who died on January 25,
Arthur Harmon, died January 18,
Fr. Waters petitions our prayers for the soul of Jeanne DeRuyscher, who died January 17,
Joseph Proctor, died January 10,
Susan Scott, a devote traditional Catholic who made the vestments for our Infant of Prague statue, died January 8,
Brother Leonard Mary, M.I.C.M., (Fred Farrell), an early supporter and friend of Fr. Leonard Feeney, died November 23,
John Fergale, requests our prayers for his sister Connie, who died December 19,
Jim Capaldi, died December 15,
Brinton Creager, the son of Elizabeth Carpenter, died December 10, 
Christopher Lussos, age 27, the father of one child with an expecting wife, died November 15,
Jarett Ebeyer, 16 year old who died in his sleep, November 17, at the request of the Kolinsky's,
Catherine Nienaber, the mother of nine children, the youngest three years of age, killed in MVA after Mass, 10-29,
Nancy Aldera, the sister of Frances Toriello, died October 11, 2013 at 105 years of age,
Mary Rita Schiltz, the mother of Thomas Schiltz, who died August 27,
William H. (Teddy) Kennedy, Catholic author of Lucifer's Lodge, died August 14, age 49, cause of death unknown,
Alfred Mercier, the father of David Mercier, who died August 12,
The Robert Kolinsky asks our prayers for his friend, George Curilla, who died August 23,
John Cuono, who had attended Mass at our Mission in the past, died August 11,
Raymond Peterson, died July 28, and Paul Peterson, died February 19, the brothers of Fr. Casimir Peterson,
Margaret Brillhart, who died July 20,
Msgr. Joseph J. McDonnell, a priest from the diocese of Des Moines, who died June 8,
Patrick Henry Omlor, who wrote Questioning The Validity of the Masses using the New, All English Canon, and for a series of newsletters which were published as The Robber Church, died May 2, the feast of St Athanasius,  
Bishop Joseph McFadden, died unexpectedly May 2,
Timothy Foley, the brother-in-law of Michelle Marbach Folley, who died in April,
William Sanders, the uncle of Don Rhoad, who died April 2,
Gene Peters ask our prayers for the repose of the soul of Mark Polaschek, who died March 22,
Cecelia Thees, died February 24,
Elizabeth Marie Gerads, a nineteen year old, the oldest of twelve children, who died February 6, 
Michael Schwartz, the co-author with Fr. Enrique Rueda of "Gays, Aids, and You," died February 3,
Stanley W. Moore, passed away in December 16, and Gerard (Jerry) R. Pitman, who died January 19, who attended this Mission in the past, 
Louis Fragale, who died December 25,
Fr. Luigi Villa, Th.D. author of Vatican II About Face! detailing the heresies of Vatican II, died November 18 at the age of 95,
Rev. Michael Jarecki, a faithful traditional Catholic priest who died October 22,and Rev. Hector Bolduc, who died September 10,
Jennie Salaneck, died September 19 at 95 years of age, a devout and faithful Catholic all her life,
Dorothy Sabo, who died September 26,
Cynthia (Cindy) Montesano Reinhert, the mother of nine children, four who are still at home, died August 19,
Regina Spahalsky, who died June 24, and for the soul of Francis Lester, her son,
Julia Atkinson, who died April 30,
Antonio P. Garcia, who died January 6, 2012 and the welfare of his teenage children, Andriana and Quentin,
Helen Crane, the aunt of David Drew who died February 27,
Fr. Timothy A. Hopkins, of the National Shrine of St. Philomena, in Miami, November 2,
Frank Smith, who died February 7, and the welfare of his wife, Delores,
Eduardo Cepeda, who died January 26,
Larry Young, the 47 year old father of twelve who died December 10 and the welfare of his wife Katherine and their family,
Sister Mary Bernadette, M.I.C.M., a founding member of the Slaves of the Immaculate Heart of Mary, died December 16,
Joeseph Elias, who died on September 28,
William, the brother of Fr. Waters, who died September 7,
Donald Tonelli, died August 1,
Rev. Fr. Gregory Hesse, of Austria, a great defender of Catholic Truth, died January 25, 2006,
Emma Colasanti, who died May 29,
Mary Dullesse, who died April 12, a Catholic convert who died wearing our Lady's scapular,
Ruth Jantsch, the grandmother of Andre Ebert, who died April 7, Derrick and Denise Palengat, his godparents,
Philip D. Barr, died March 5, and the welfare of his family, 
Judith Irene Kenealy, the mother of Joyce Paglia, who died February 23, and her son, George Richard Moore, who died May 14, 
For Joe Sobran who died September 30,
Fr. Hector Bolduc, a great and faithful priest, died, September 10, 2012,
John Vennari asks our prayers for Dr. Raphael Waters who died August 26,
Stanley Bodalsky, the father of Mary Ann Boyle who died June 25,
Mary Isabel Kilfoyle Humphreys, a former York resident and friend of the Drew's, who died June 6th,
Rev. John Campion, who offered the traditional Mass for us every first Friday until forbidden to do so by Bishop Dattilo, died May 1,
Joseph Montagne, who died May 5,
For Margaret Vagedes, the aunt of Charles Zepeda, who died January 6,
Fr. James Francis Wather, died November 7, 2006, author of The Great Sacrilege and Who Shall Ascend?, a great defender of dogma and liturgical purity,
Fr. Enrique Rueda, who died December 14, 2009, to whom our Mission is indebted,
Fr. Peterson asks to remember, Leonard Edward Peterson, his cousin, Wanda, Angelica Franquelli,  and the six priests ordained with him.
Philip Thees petitions our prayers for Beverly Romanick, Deacon Michael Erdeck, Henry J. Phillips, Grace Prestano, Connie DiMaggio, Elizabeth Thorhas, Elizabeth Thees, Theresa Feraker, Hellen Pestrock, and James & Rose Gomata, and Kathleen Heinbach,
Fr. Didier Bonneterre, the author of The Liturgical Movement, and Fr. John Peek, both were traditional priests,
Brother Francis, MICM, the superior of the Slaves of the Immaculate Heart of Mary in Richmond, NH, who died September 5,
Rodolfo Zelaya Montealegre, the father of Claudia Drew, who died May 24,
Rev. Francis Clifford, a devout and humble traditional priest, who died on March 7, priest, who died on March 7,
Benjamin Sorace, the uncle of Sonya Kolinsky.
The 14 promises revealed to Brother Estanislao by Our Lord for those who pray the Way of the Cross
<![if !supportLists]>· <![endif]>I promise Eternal Life to those who pray from time to time, The Way of the Cross.
<![if !supportLists]>· <![endif]>I will grant everything that is asked of Me with faith, when making The Way of the Cross.
<![if !supportLists]>· <![endif]>I will follow them everywhere in life and help them, especially at the hour of death.
<![if !supportLists]>· <![endif]>Even if they have more sins than blades of grass in the fields, and grains of sand in the sea, all of them will be erased by praying The Way of the Cross.
<![if !supportLists]>· <![endif]>Those who pray The Way of The Cross often, will have a special glory in Heaven.
<![if !supportLists]>· <![endif]>I will deliver them from Purgatory, indeed if they go there at all, the first Tuesday or Friday after their death.
<![if !supportLists]>· <![endif]>At the hour of death I will not permit the devil to tempt them; I will lift all power from him in order that they shall repose tranquilly in My Arms.
<![if !supportLists]>· <![endif]>If they pray it with true love, I will make of each one of them a living Ciborium in which it will please Me to pour My grace.
<![if !supportLists]>· <![endif]>I will fix My Eyes on those who pray The Way of The Cross often; My hands will always be open to protect them.
<![if !supportLists]>· <![endif]>I will bless them at each Way of The Cross, and My blessing will follow them everywhere on earth and after their death, in Heaven for all Eternity.
<![if !supportLists]>· <![endif]>As I am nailed to the Cross, so also will I always be with those who honor Me in making The Way of The Cross frequently.
<![if !supportLists]>· <![endif]>They will never be able to separate themselves from Me, for I will give them the grace never again to commit a Mortal sin.
<![if !supportLists]>· <![endif]>At the hour of death I will console them with My Presence and we will go together to Heaven. Death will be sweet to all those who have honored Me during their lives by praying The Way of the Cross.
<![if !supportLists]>· <![endif]>My Soul will be a protective shield for them, and will always help them, whenever they have recourse.
"It is a contrivance of God's goodness that the more we advance, the less we think ourselves advancing." 
St. Bernard
"But it did not last long."
I saw many pastors cherishing dangerous ideas against the Church. . . . They built a large, singular, extravagant church which was to embrace all creeds with equal rights: Evangelicals, Catholics, and all denominations, a true communion of the unholy with one shepherd and one flock. There was to be a Pope, a salaried Pope, without possessions. All was made ready, many things finished; but, in place of an altar, were only abomination and desolation. Such was the new church to be, and it was for it that he had set fire to the old one; but God designed otherwise.
Blessed Anna Katherine Emmerich

I saw also the relationship between the two popes.... I saw how baleful would be the consequences of this false church. I saw it increase in size; heretics of every kind came into the city of Rome. The local clergy grew lukewarm, and I saw a great darkness... Then, the vision seemed to extend on every side. Whole Catholic communities were being oppressed, harassed, confined, and deprived of their freedom. I saw many churches close down, great miseries everywhere, wars and bloodshed. A wild and ignorant mob took to violent action. But it did not last long.
Blessed Anna Katherine Emmerich, May 13, 1820
Why are those responsible for this disaster on the fast-track to canonization?
Certainly the results (of Vatican II) seem cruelly opposed to the expectations of everyone, beginning with those of Pope John XXIII and then of Pope Paul VI: expected was a new Catholic unity and instead we have been exposed to dissension which, to use the words of Pope Paul VI, seems to have gone from self-criticism to self-destruction. Expected was a new enthusiasm and many wound up discouraged and bored. Expected was a great step forward, instead we find ourselves faced with a progressive process of decadence which has developed for the most part under the sign of a calling back to the Council, and has therefore contributed to discrediting it for many. The net result therefore seems negative. I am repeating here what I said ten years after the conclusion of the work: it is incontrovertible that this period has definitely been unfavorable for the Catholic Church. 
Cardinal Joseph Ratzinger, 1984
"In the Third Secret it is foretold, among other things, that the Great Apostasy in the Church will begin at the top." 
Cardinal Luigi Ciappi
"We have to admit . . .  that the testimony of the Fathers, with regard to the possibility of salvation for someone outside the Church, is very weak. Certainly even the ancient Church knew that the grace of God can be found also outside the Church and even before Faith. But the view that such divine grace can lead man to his final salvation without leading him first into the visible Church, is something, at any rate, which met with very little approval in the ancient Church. For, with reference to the optimistic views on the salvation of catechumens as found in many of the Fathers, it must be noted that such a candidate for baptism was regarded in some sense or other as already 'Christianus,' and also that certain Fathers, such as Gregory Nazianzen and Gregory of Nyssa deny altogether the justifying power of love or of the desire for baptism. Hence it will be impossible to speak of a consensus dogmaticus in the early Church regarding the possibility of salvation for the non-baptized, and especially for someone who is not even a catechumen. In fact, even St. Augustine, in his last (anti-pelagian) period, no longer maintained the possibility of a baptism by desire."
Rev. Karl Rahner, Theological Investigations, Volume II, Man in the Church
Heretics & Schimatics Always Attack the Sacrament of Matrimony - Because It is the Metaphor used by God to Describe His Union with His Church and with each of His Faithful.
Cardinal Burke: I cannot accept that Communion can be given to a person in an irregular union because it is adultery. On the question of people of the same sex, this has nothing to do with marriage. This is an affliction suffered by some people whereby they are attracted against nature sexually to people of the same sex.
Question: If perchance the pope will persist in this direction, what will you do?
Cardinal Burke: I shall resist, I can do nothing else. There is no doubt that it is a difficult time; this is clear, this is clear.
The 'Bergoglio Business Plan'! Now that "apologetics" is nothing more than "subtle theoretical discussions" over "opinions" and "proselytism is solemn nonsense," how do they measure "strong Christian witness," "effective evangelization," "fruitful ecumenical spirit," and "constructive dialogue"? If the "Mission of the Church in the World" is the supreme law… the salus animarum, how does any of this contribute towards fulfilling this "Mission"? It is never "easy to achieve such a goal" under the best of conditions because to obtain salvation is to enter by the "narrow gate." Now that every material sign to measure success toward this goal has been destroyed by the modern Church how can they possibly have any idea what they are doing? 
    Today we will present a summary of the work done in recent months to develop the new Apostolic Constitution for the reform of the Curia. The goal to be reached is always that of promoting greater harmony in the work of the various Dicasteries and Offices, in order to achieve a more effective collaboration in that absolute transparency which builds authentic synodality and collegiality.
    The reform is not an end in itself, but a means to give a strong Christian witness; to promote a more effective evangelization; to promote a more fruitful ecumenical spirit; to encourage a more constructive dialogue with all.
    The reform, strongly advocated by the majority of the Cardinals in the context of the general congregations before the conclave, will further perfect the identity of the same Roman Curia, which is to assist the Successor of Peter in the exercise of his supreme pastoral office for the good of and in the service of the universal Church and the particular Churches. This exercise serves to strengthen the unity of faith and communion of the people of God and promote the mission of the Church in the world.
    Certainly, it is not easy to achieve such a goal. It requires time, determination and above all everyone's cooperation. But to achieve this we must first entrust ourselves to the Holy Spirit, the true guide of the Church, imploring the gift of authentic discernment in prayer.
    It is in this spirit of collaboration that our meeting begins, which will be fruitful thanks to the contribution which each of us can express with parrhesía, fidelity to the Magisterium and the knowledge that all of this contributes to the supreme law, that being the salus animarum. Thank You.
Pope Francis, on the agenda of the Consistory for the Reform of the Roman Curia
Gee, what do you suppose happened in the 1960s that started this "erosion of the Catholic Faith in Germany"?
One notes in particular in traditionally Catholic regions a very strong decline in participation at Sunday Mass, not to mention the sacramental life. Where in the 1960s everywhere just about all the faithful still participated at Holy Mass every Sunday, today there are often less than 10 percent. Ever fewer people seek the sacraments. The Sacrament of Penance has almost disappeared. Ever fewer Catholics receive Confirmation or contract Catholic Matrimony. The number of vocations to priestly ministry and the consecrated life has sharply diminished. In consideration of these facts, one can speak truly of an erosion of the Catholic Faith in Germany. 
Pope Francis, addressing the German bishops, Nov. 2015
Many of the actions of worldlings, which at first sight may appear innocent, have a natural and fatal tendency to pervert the morals of the just; and therefore, we must keep as much as possible at a distance from their society. --- Ismael was a figure of the synagogue, which persecuted the Church of Christ in her birth.
Fr. George Leo Haydock, scriptural commentary, Genesis 21, upon Abraham sending away Ismael with his mother, Agar.
Only those who wish to be trampled upon, ridiculed, humbled, who bear their cross daily after Jesus, who walk in his footsteps after his example, who imitate him will be saved. 
St. Charles of Mt. Argus, C. P. (John Andrew Houben)
New Survey Shows Disparity of Beliefs Between Latin Mass, Novus Ordo Catholics
OnePeterFive | Steve Skojec | February 25, 2019
<![if !vml]>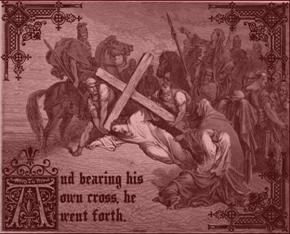 <![endif]>A new survey conducted by Fr. Donald Kloster of St. Mary's Catholic Church in Norwalk, Connecticut, in cooperation with a statistician and Brian Williams of LiturgyGuy.com, has highlighted some interesting data from an underrepresented group of Catholics: those who regularly attend the traditional Latin Mass.
The priest who initiated the survey has offered "both the Novus Ordo Mass (NOM) and the Traditional Latin Mass (TLM)" for over twenty years and states in the introduction to his findings that he has "observed variations between the people attending the two different Masses within the Roman Rite."
Noting that "American Catholics attending the NOM have been surveyed repeatedly in terms of their beliefs and practices (Pew Research and Center for Applied Research in the Apostolate at Georgetown University [CARA])," he also observes that "the body of research does not appear to include a description of Catholics who attend the TLM" who comprise "an estimated 100,000 Catholics" attending "at least 489 Sunday Masses nationwide." Surveys were taken both in pew and online for a total of 1,773 respondents.
The findings on key questions were informative:
<![if !supportLists]>· <![endif]>2% of TLM-attending Catholics approved of contraception vs. 89% of NOM Catholics.
<![if !supportLists]>· <![endif]>1% of TLM Catholics approved of abortion compared to 51% of NOM attendees.
<![if !supportLists]>· <![endif]>99% of TLM Catholics said they attend Mass weekly vs. 22% of NOM.
<![if !supportLists]>· <![endif]>2% of TLM goers approved of "gay marriage" as opposed to 67% of NOM.
Also of note was the rate of giving among TLM Catholics, which was nearly six times the amount of giving (at 6% of income) as NOM parishioners (at 1.2%). TLM Catholics also had a fertility rate of 3.6 vs 2.3 for NOM — indicating "a nearly 60% larger family size".
As the study authors state in their analysis, the differences between the two groups were "dramatic when comparing beliefs, church attendance, monetary generosity, and fertility rates."
The initial survey, conducted over a number of months in 2018, was brief, but Fr. Kloster intends to engage in the study of additional topics in his next survey — such as propensity toward vocations — which he intends to launch this year.
The findings will likely come as little surprise to Catholics who regularly attend Mass at TLM chapels across the country. They indicate that these chapels are fertile ground for Catholic orthodoxy, large families, and an authentic practice of the faith and will continue to provide growth and nourishment to the Church for the foreseeable future.
Pope Francis is the CEO of the HomoLobby.  The entire synod on the clerical pederast crisis refused to so much as mention the word, "homosexual."  The entire lot is guilty of the felonious complicity in facilitating and covering up the endemic sexual abuse of minors. For Francis, "it were better for him that a millstone should be hanged about his neck, and that he should be drowned in the depth of the sea" (Matt. 18:6).
Cardinal decries Vatican 'silence' on homosexuality at abuse summit
<![if !vml]>
<![endif]>LifeSiteNews | ROME, February 27, 2019 — Organizers of the recent Vatican sex abuse summit deliberately avoided the issue of homosexuality in order to advance a "homosexual agenda" in the Church and protect homosexual networks that thrive in "climate of complicity and a conspiracy of silence," a cardinal has said.
  In a new interview with Edward Pentin of the National Catholic Register, German Cardinal Walter Brandmüller said that "discussing the problem of homosexuality would have become dangerous for them, because it's evident there is a network of homosexuals within the Vatican."
  "That's the problem, there's no question," he said.
  "This is a silence that calls out to be broken," the cardinal added. He said the "work of journalists" plays a crucial role in breaking through this wall and therefore urged journalists to continue to "be strong, decisive, and clear" in exposing scandals, even when they meet with no concrete consequences or punitive measures.
  Cardinal Brandmüller's remarks come one week after he and US Cardinal Raymond Burke co-signed an open letter to bishops attending the Vatican summit on the protection of minors in the Church to end their silence on moral corruption in the Church and return to upholding the divine and natural law.
  The two cardinals, who also signed the 2016 dubia asking Pope Francis to clarify his moral teaching in Amoris Laetitia, called on bishops to raise their voices against moral corruption in the Church.
  "A decisive act now is urgent and necessary," they said, calling for an end to the "plague of the homosexual agenda" in the Church, organized networks of protection, and a "climate of complicity and a conspiracy of silence."
  In his Feb. 25 interview with the Register, Cardinal Brandmüller said he was "very disappointed" at the outcome of the meeting, and that the root causes were not discussed.
  "We've said all that needs to be said," he said. "It all depends on what will be done now, but the silence about homosexuality is a real problem. We have written our letter as observers from the outside; neither Cardinal Burke nor myself are involved."
Asked how much of the problem is due to a collapse in the Church's moral doctrine, Brandmüller said the lack of moral doctrine is the "root" and can be traced back decades.
  "In the late 1960s early 1970s, the teaching of morals at the [Pontifical] Gregorian University [in Rome] was heretical," he said. "That was the time of [dissenting] lecturers: [Jesuit Father Josef] Fuchs, [Father Bernard] Häring, and [Father Charles] Curran. They were offering their teaching, the boys listened to these lectures, and then began practicing [homosexuality]."
  "The North American College at that time was a center of homosexuality," Cardinal Brandmüller said.
  The cardinal praised lay initiatives like last week's silent protest in Rome, which brought together 100 men and women to "oppose the Vatican's policy of silence about homosexuality," ahead of last week's Vatican summit on clerical sex abuse.
  "Everyone is authorized to express his opinion, and this was a good protest," he said. "We live in hope and trust in divine Providence."
Ecumenism, Love, Hatred, and St. John the Evangelist
In his encyclical Mortalium Animos, Pope Pius XI makes notable appeal to the teaching of the Apostle and Evangelist John to distinguish between true and false charity toward non-Catholic Christians:
"These pan-Christians who turn their minds to uniting the churches seem, indeed, to pursue the noblest of ideas in promoting charity among all Christians: nevertheless how does it happen that this charity tends to injure faith? Everyone knows that John himself, the Apostle of love, who seems to reveal in his Gospel the secrets of the Sacred Heart of Jesus, and who never ceased to impress on the memories of his followers the new commandment "Love one another," altogether forbade any intercourse with those who professed a mutilated and corrupt version of Christ's teaching: "If any man come to you and bring not this doctrine, receive him not into the house nor say to him: God speed you." For which reason, since charity is based on a complete and sincere faith, the disciples of Christ must be united principally by the bond of one faith. Who then can conceive a Christian Federation, the members of which retain each his own opinions and private judgment, even in matters which concern the object of faith, even though they be repugnant to the opinions of the rest? And in what manner, We ask, can men who follow contrary opinions, belong to one and the same Federation of the faithful? For example, those who affirm, and those who deny that sacred Tradition is a true fount of divine Revelation; those who hold that an ecclesiastical hierarchy, made up of bishops, priests and ministers, has been divinely constituted, and those who assert that it has been brought in little by little in accordance with the conditions of the time; those who adore Christ really present in the Most Holy Eucharist through that marvelous conversion of the bread and wine, which is called transubstantiation, and those who affirm that Christ is present only by faith or by the signification and virtue of the Sacrament; those who in the Eucharist recognize the nature both of a sacrament and of a sacrifice, and those who say that it is nothing more than the memorial or commemoration of the Lord's Supper; those who believe it to be good and useful to invoke by prayer the Saints reigning with Christ, especially Mary the Mother of God, and to venerate their images, and those who urge that such a veneration is not to be made use of, for it is contrary to the honor due to Jesus Christ, "the one mediator of God and men." How so great a variety of opinions can make the way clear to effect the unity of the Church We know not; that unity can only arise from one teaching authority, one law of belief and one faith of Christians. But We do know that from this it is an easy step to the neglect of religion or indifferentism and to modernism, as they call it."
No one understands charity better than St. John, but he understood that the theological virtue of charity must be founded on the theological virtue of faith, and therefore anything that undermines the faith of necessity undermines charity. And therefore he commands us to avoid contact with those who would undermine the faith.
In general one can see that love necessarily cause the one loving to hate anything which threatens to destroy what is loved. Thus, since we naturally love health, therefore we naturally hate disease; since we naturally love life, we naturally hate anything that destroys our lives, and so on. And charity is no exception the supernatural love of God above all things necessarily implies hatred of sin, which is directly opposed to that charity, and error which is opposed to the faith on which it is founded.
But ecumenists have difficulty seeing this. Even if they would perhaps hesitate to use such strong words, they would probably agree with the non-Catholic New Testament scholar Gerd Lüdemann's judgement on St. John, in his critique of Benedict's Deus Caritas Est:
"[The] Johannine communities fell far short of exhibiting the love that [Pope Benedict XVI] recommends to the contemporary church. For not only does the First Letter of John—from which the encyclical takes its theme and exhortation—restrict brotherhood to those of orthodox belief, but the Second Letter of John, which quite predictably is not mentioned in the encyclical, takes the same approach and pushes it even further. In verses 9 through 11 of this very brief letter, its author, who identifies himself only as 'the Elder,' commands the community to receive into their homes only those brothers who confess Christ's coming in the flesh. Any present or former brothers who have a different opinion concerning Christ's incarnation should be spurned. Indeed, "John" forbids the members of his communities even to greet them. He deems this precautionary measure necessary, lest the community of right belief become infected by the evil doctrines and consequent guilt of its dissident brothers. How strange it is to encounter such harsh and hate-filled expostulations in a letter overflowing with assurances of mutual love and attesting to a community's unanimous recognition of sacred truth!"
Lüdemann's reasoning is precisely the sort of thing that one is likely to hear from contemporary ecumenists. And the reason is clear: they are not motivated by the supernatural virtue of charity, founded on the one true faith, but rather by a vague benevolence, founded on modernism and indifferentism. And like every kind of love, this vague benevolence causes a hatred of everything that threatens the object of love; they do not (like St. John) hate heresy, rather they hate "fanaticism" and "fundamentalism." In other words they hate the perennial claim of the Catholic Church to teach the truth.
COMMENT: This was copied from the conservative Catholic blog, Rorate Caeli. It is interesting for two reasons. Firstly, because what it says concerning the virtues of Faith and Charity is what every traditional Catholic already knows and has defended over the last fifty years but, nevertheless we do not tire of hearing it repeated from time to time. It is also interesting because it politely affirms that Pope Benedict, and a fortiori, Pope Francis and Pope John Paul II, by professing the heresy of ecumenism, "are not motivated by the supernatural virtue of charity, founded on the one true faith" and therefore "hate the perennial claim of the Catholic Church to teach the truth." It is a hopeful sign that younger conservative Catholics recognize that it is first and foremost the Faith that must be defended by keeping the immemorial ecclesiastical traditions that make that Faith known and communicable to others. At this time, established publications who claim to be traditional are content with the crumbs offered by Benedict XVI and continually heap praise upon him and his Motu Proprio, Summormum Pontificum, they fail to recognize that the battle has always been and will continue to be the Faith itself that Modernists and Neo-modernists aim to destroy. These younger conservative Catholics will hopefully become the radical traditionalists that are so desperately needed at this time for the Church militant. The Novus Ordo Church keeps two fast days during Lent and abstains on Fridays and has gutted liturgical prayer. Let us keep faithfully the traditional penances and practices during Lent as an act of reparation for our own sins and the welfare of the Church. If traditional Catholics do not do it, it will not be done.
<![if !vml]>
<![endif]>Feast of the Holy Face of Jesus
Jesus covered with blood and with much sadness said to Mother Pierina: "See how much I suffer.  I am understood by so few: what ingratitude on the part of those who say they love Me!  I have given My Heart as a sensible object of My great love for man and I have given My Face as a sensible object of My sorrow for the sins of man.  I desire that It be honored by a special feast on Shrove Tuesday.  The feast will be preceded by a novena during which the faithful will make reparation to Me, uniting themselves with My sorrow."
[This year, the feast occurs on March 5 (Shrove Tuesday).  The Alpha-Omega novena beings today, Sexagesima Sunday]
"I firmly wish that My face reflecting the intimate pains of my soul, the suffering and love of My heart, be more honored! Whoever gazes upon Me already consoles Me."   Our Lord to Sister Pierina
"All those who, attracted by My love, and venerating My countenance, shall receive, by virtue of My humanity, a brilliant and vivid impression of My divinity. This splendor shall enlighten the depths of their souls, so that in eternal glory the celestial court shall marvel at the marked likeness of their features with My Divine countenance."  Our Lord to St. Gertrude
OFFERING OF THE HOLY FACE TO APPEASE GOD'S JUSTICE AND DRAW DOWN MERCY UPON US
ETERNAL Father, turn away Thine angry gaze from all guilty people whose faces have become unsightly in Thine eyes. Look instead upon the face of Thy Beloved Son, for this is the Face of Him in Whom Thou art well pleased. We now offer Thee this Holy face of Jesus Christ, covered with shame and disfigured by bloody bruises, in reparation for the crimes of our age, in order to appease Thine anger, justly provoked against us. Because Thy Divine Son, our Redeemer, has taken upon His head all the sins of His people that they might be spared, we now beg of Thee, Eternal Father, to grant us mercy. Amen.
<![if !vml]>
<![endif]>
O Jesus, who in Thy bitter Passion didst become "the most abject of men, a man of sorrows", I venerate Thy Sacred Face whereon there once did shine the beauty and sweetness of the Godhead; but now it has become for me as if it were the face of a leper! Nevertheless, under those disfigured features, I recognize Thy infinite Love and I am consumed with the desire to love Thee and make Thee loved by all men. The tears which well up abundantly in Thy sacred eyes appear to me as so many precious pearls that I love to gather up, in order to purchase the souls of poor sinners by means of their infinite value. O Jesus, whose adorable face ravishes my heart, I implore Thee to fix deep within me Thy divine image and to set me on fire with Thy Love, that I may be found worthy to come to the contemplation of Thy glorious Face in
Heaven. Amen
Promises of Our Lord Jesus Christ to Those Devoted to His Holy Face
<![if !supportLists]>1. <![endif]>I will give them contrition so perfect, that their very sins shall be changed in My sight into jewels of precious gold .
<![if !supportLists]>2. <![endif]>None of these persons shall ever be separated from Me.
<![if !supportLists]>3. <![endif]>In offering My Face to My Father, they will appease His anger, and they will purchase as with celestial coin, pardon for poor sinners.
<![if !supportLists]>4. <![endif]>I will open My Mouth to plead with My Father to grant all the petitions that they will present to Me.
<![if !supportLists]>5. <![endif]>I will illuminate them with My light. I will consume them with My love. I will render them fruitful of good works.
<![if !supportLists]>6. <![endif]>They will, as the pious Veronica, wipe My adorable Face outraged by sin, and I will imprint My divine Features in their souls.
<![if !supportLists]>7. <![endif]>At their death, I will renew in them the image of God effaced by sin.
<![if !supportLists]>8. <![endif]>By resemblance to My Face, they will shine more than many others in eternal life, and the brilliancy of My Face will fill them with joy.
These inestimable promises are drawn from the works of St. Gertrude, St. Mechtilde and from the writings of Sister Marie de Saint Pierre, a Carmelite who died at Tours, in the odor of sanctity.
The Punishment Is Well Under Way
Father, the Most Holy Virgin is very sad because no one has paid any attention to Her message, neither the good nor the bad. The good continue on their way but without giving any importance to Her message. The bad, not seeing the punishment of God actually falling upon them, continue their life of sin without even caring about the message. But believe me, Father, God will chastise the world and this will be in a terrible manner. The punishment from Heaven is imminent. Father, how much time is there before 1960 arrives? It will be very sad for everyone, not one person will rejoice at all if beforehand the world does not pray and do penance. I am not able to give any other details because it is still a secret. ... Tell them, Father, that many times the most Holy Virgin told my cousins Francisco and Jacinta, as well as myself, that many nations will disappear from the face of the earth. She said that Russia will be the instrument of chastisement chosen by Heaven to punish the whole world if we do not beforehand obtain the conversion of that poor nation.  Father, the devil is in the mood for engaging in a decisive battle against the Blessed Virgin. And the devil knows what it is that most offends God and which in a short space of time will gain for him the greatest number of souls. Thus, the devil does everything to overcome souls consecrated to God, because in this way, the devil will succeed in leaving the souls of the faithful abandoned by their leaders, thereby the more easily will he seize them.
Sister Lucy of Fatima, to Father Augustine Fuentes at her convent in Coimbra, Portugal, December 26, 1957
"Prayer draws its merits from charity; but its imperative efficacy comes from faith and confidence." 
St. Thomas
<![if !vml]>
<![endif]>
"Only take heed to yourself and guard your soul diligently" (Deut 4:9)
<![if !vml]>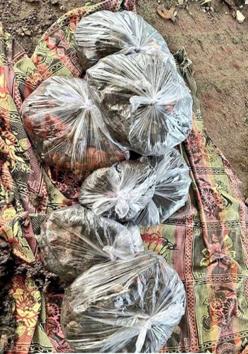 <![endif]>
"It is a sin to believe there is salvation outside the Catholic Church!"
Blessed Pope Pius IX