Invincible ignorance is a punishment for sin. 
St. Thomas Aquinas (De Infid. q. x., art. 1.)
The two names, Paul and Anthony, are not to be separated; they are the two Apostles of the Desert; both are Fathers – Paul of Anchorites, and Anthony of Cenobites; the two families are sisters, and both have the same source, the Mystery of Bethlehem.  The sacred Cycle of the Church's year unites, with only a day between their two Feasts, these two faithful disciples of Jesus in his Crib. 
Dom Gueranger, The Liturgical Year
St. Anthony, in the year 339, saw in a vision, under the figure of mules kicking down the altar, the havoc which the Arian persecution made two years after in Alexandria, and clearly foretold it, as St. Athanasius, St. Jerome, and St. Chrysostom assure us.  He would not speak to a heretic, unless to exhort him to the true faith; and he drove all such from his mountain, calling them venomous serpents. At the request of the bishops, about the year 355, he took a journey to Alexandria to confound the Arians, preaching aloud in that city that God the Son is not a creature, but of the same substance with the Father; and that the impious Arians, who called him a creature, did not differ from the heathens themselves, "who worshipped and served the creature rather than the Creator." All the people ran to see him, and rejoiced to hear him; even the pagans, struck with the dignity of his character, flocked to him, saying, "We desire to see the man of God." He converted many, and wrought several miracles: St. Athanasius conducted him back as far as the gates of the city, where he cured a girl possessed by the devil. Being desired by the duke or general of Egypt to make a longer stay in the city than he had proposed, he answered: "As fish die if they leave the water, so does a monk if he forsakes his solitude."
St. Athanasius, Life of St. Anthony
We must picture to ourselves a young soldier, who tears himself away from all the ties of his home at Milan, because the persecution there was too tame, with anxiety at the thought that perhaps some of the Christians in the Capital may be losing courage.  He has been told that at times some of the Emperor's soldiers, who were soldiers also of Christ, have gained admission into the prisons, and have roused up the sinking courage of the confessors.  He is resolved to go on the like mission, and hopes that he may also receive the blessing of martyrdom.  He reaches Rome, he is admitted into the prisons, and encourages to martyrdom such as had been shaken by the tears of those who were dear to them.  Some of the gaolers, converted by witnessing his faith and his miracles, become martyrs themselves; and one of the Roman Magistrates asks to be instructed in a religion which can produce such men as this Sebastian.  He has won the esteem of the Emperors Diocletian and Maximian Hercules for his fidelity and courage as a soldier; they have loaded him with favours; and this gives him an influence in Rome which he so zealously turns to the advantage of the Christian religion, that the holy Pope Caius calls him, the Defender of the Church.
Dom Gueranger, The Liturgical Year, Feast of St. Sebastian
You know what snares the devils lay for us. You have witnessed their fury, and at the same time their weakness. Devote yourselves wholly to the love of Jesus Christ. Trust completely in Him, and you will triumph over their malice. 
St. Anthony of the Desert
All mischief, every scandal, comes from the clergy.  We black robes are to blame for everything.... A priest without the spirit of penitence is Satan's toy. 
St. Clement Mary Hofbauer
Protestantism strove to throw doubts on St. Peter's having lived and died in Rome… It was in order to nullify, by the authority of the Liturgy, this strange pretension of the Protestants, that Pope Paul IV, in 1558, restored the ancient Feast of St. Peter's Chair at Rome, and fixed it on the 18th of January.  For many centuries the Church had not solemnized the mystery of the Pontificate of the Prince of the Apostles on any distinct feast, but had made the single Feast of February 22nd serve for both the Chair at Antioch and the Chair at Rome.  From that time forward, the 22nd of February has been kept for the Chair at Antioch, which was the first occupied by the Apostle.
Dom Gueranger, The Liturgical Year, Feast of St. Peter's Chair at Rome
INSTRUCTION FOR SUPERIORS
Those have to expect a severe sentence from God, who merely for temporal gain, seek profitable offices, and thrust themselves therein whether capable or not, and if capable care very little whether they fulfill the duties required, or perhaps make the fulfillment of them depend upon bribes. Of such God makes terrible complaint: Thy princes (judges) are faithless, companions of thieves: they all love bribes, they run after rewards. They judge not for the fatherless; and the widow's cause comes not into them (Is. 1:23). A most severe judgment shall be for them that bear rule (Wisd. 6:6).
ASPIRATION Grant us, O Lord, Thy grace, that according to Thy will, we may follow the instructions of St. Paul in regard to humility and love, have compassion upon all suffering and needy, think little of ourselves, and descend to the lowest, that we may, one day, be elevated with them in heaven.
Octave Prayer from the Chair of St. Peter to the Conversion of St. Paul
(January 18th to January 25th inclusive for the conversion of heretics and schismatic to the Catholic Church outside of which there is no salvation.)
That they all may be one, as Thou, Father, in Me and I in Thee, that they also may be one in us; that the world may believe that Thou hast sent me.
          V: I say to thee, that thou art Peter
          R: And upon this rock I will build my Church
Let Us Pray
Lord Jesus Christ, Who didst say to Thine Apostles; peace I leave with you, my peace I give unto you, look not upon my sins, but upon the faith of Thy Church; and vouchsafe unto her that peace and unity which is agreeable to Thy will; Who livest and reignest God forever and ever. AMEN           (plenary indulgence under the usual conditions)
O my soul, be humble and forget not that the more thou art exalted in thy own esteem the more wilt thou be shamed and confounded at the judgment day. For then, as says the prophet, "Man shall be humbled" (Isa. 5, 15), and only the humble will be able to glory "in his exultation" (Jas 1, 9). Remember that according to the saying of Isaias, the day of judgment has been appointed especially to humble the proud: "Because the day of the Lord of hosts shall be on every one that is proud and high-minded, and he shall be humbled" (Isa. 2, 12), and thou shouldest regard as though specially directed to thyself that prophetic voice from God which says: "Behold I come against thee, O proud one, saith the Lord, for thy day is come, the time of thy visitation. And the proud one shall fall, he shall fall down, and there shall be none to lift him up" (Isa. 1, 31). 
Fr. Cajetan Mary da Bergamo, Humility of Heart
The eleventh century gave to the Church and various States of Europe a great number of saintly Kings.  Among them St. Canute IV of Denmark stands pre-eminent by reason of the aureole of his martyrdom.  He had every quality which forms a Christian prince: he was a zealous propagator of the faith of Christ, he was a brave warrior, he was pious, and he was charitable to the poor.  His zeal for the Church (and in those days her rights were counted as the rights of the people) was made the pretext for putting him to death: he died in the midst of a sedition as a victim sacrificed for his people's sake.  His offering to the new-born King was that of his blood; and in exchange for the perishable crown he lost, he received that which the Church gives to her Martyrs, and which can never be taken away. 
Dom Gueranger, The Liturgical Year, St. Canute of Denmark
INSTRUCTION ON THE HOLY SACRAMENT OF MATRIMONY
What is Matrimony?
Matrimony is the perfect, indissoluble union of two free persons of different sex, for the purpose of propagating the human race, mutually to bear the burdens of life and to prevent sin (I Cor. 7:2).
Who instituted Matrimony?
God Himself, the Creator of all things (Gen. 1:27-28). He brought to man the helpmate, whom He formed from one of the ribs of Adam, that she who came from his heart, might never depart therefrom, but cling to him in the indissoluble bond of love (Gen. 2:18, 24). To this original, divine institution Christ refers (Mt. 19:4-6), and the Church declares the bond of marriage perpetual and indissoluble.
Is Matrimony a Sacrament?
Yes; according to the testimony of the Fathers, the Church has held it such from the times of the apostles, which she could not do, had Christ not raised it to the dignity of a Sacrament. St. Paul even calls it a great Sacrament, because it is symbolical of the perpetual union of Christ with His Church; and the Council of Trent declares: "If any one says that Matrimony is not really and truly one of the seven Sacraments of the Church instituted by Christ, but an invention of men that imparts no grace, let him be anathema" (Conc. Trid., Sess. XXIV, can. 1).
What graces does this Sacrament impart?
The grace of preserving matrimonial fidelity inviolate: the grace of educating children as Christians; of patiently enduring the unavoidable difficulties of married life, and of living peaceably with each other. Married people are indeed greatly in need of these graces, in order to fulfill their mutual obligations.
What is the external sign in the Sacrament of Matrimony?
The union of two single persons in Matrimony, which according to the regulations of the Council of Trent (Conc. Trid., Sess. XXIV, can. 1), must be formed publicly in the presence of the pastor, or with his permission before another priest, and two witnesses.
What preparations are to be made to receive the grace of this Sacrament?
1. The first and best preparation is a pure and pious life. 2. The light of the Holy Ghost should be invoked to know whether one is called to this state of life. 3. The parents and the father-confessor should be asked for advice. 4. The choice should be made in regard to a Christian heart, and a gentle disposition rather than to beauty and wealth. 5. The immediate preparation is, to purify the conscience, if it has not already been done, by a good general confession, and by the reception of the most holy Sacrament of the Altar. Before their marriage the young couple should ask their parents' blessing, should hear the nuptial Mass with devotion, with the intention of obtaining God's grace to begin their new state of life well, and finally they should commend themselves with confidence to the protection of the Blessed Virgin Mary and her spouse St. Joseph.
Why are there so many unhappy marriages?
Because so many people prepare the way by sins and vices, and continue to sin without interruption, and without true amendment until marriage, therefore always make sacrilegious confessions, even perhaps immediately before marriage. Besides this many enter the married life on account of carnal intentions, or other earthly motives; in many cases they do not even ask God for His grace; without any proper preparation for such an important, sacred act, on their marriage day they go to church with levity and afterwards celebrate their wedding with but little modesty. Is it any wonder that such married people receive no blessing, no grace, when they render themselves so unworthy?
Why did God institute married life?
That children might be brought up honestly and as Christians, and that they should be instructed especially in matters of faith; that married people should sustain each other in the difficulties of life, and mutually exhort one another to a pious life; and lastly, that the sin of impurity might be avoided. For they who in such manner receive matrimony as to shut out God from themselves, and from their mind, and to give themselves to their lust, as the horse and mule which have not understanding, over them the devil hath power (Tob. 6:17).
With what intentions should the married state be entered?
With such intentions as the young Tobias and his bride had, who before the marriage ceremony, ardently prayed God for His grace, and took their wedding breakfast in the fear of the Lord (Tob. 14:15). Hence God's blessing was with them until death. If all young people would enter the married state thus, it would certainly be holy, God-pleasing and blessed, and the words of St. Paul, spoken to wives, would come true unto them: Yet she shall be saved by bearing children, if she continue in faith, and love, and sanctification with sobriety (I Tim. 2:15).
Why are the bans of marriage published three times in Church?
That all impediments which would render the marriage unlawful may be made known. Such impediments are: consanguinity, clandestine marriages, etc. Therefore, any one who is aware of such impediments is bound to make them known to the pastor.
Why is the marriage performed in the presence of the parish priest?
Because the Catholic Church expressly declares that those marriages which are not performed in presence of the pastor, or with his permission before another priest, and two witnesses, are null and void (Conc. Trid., Sess. XXIV can. 1); and because the blessing of the priest, which he imparts in the name of the Church, gives the couple, if they are in a state of grace, strength, fortitude and grace to be faithful to each other, to endure all trials patiently, and to be safe from all the influences of the evil enemy."
Why do they join hands before the priest, and two witnesses?
By this they bind themselves before God and His Church to remain true to each other, and to be ready to assist each other in all adversities. The bridegroom puts a ring on the bride's finger which should remind her of her duty of inviolable fidelity; to this end the priest signs and seals this holy union with the unbloody Sacrifice of the New Law.
Can the bond of marriage be dissolved in the Catholic Church?
A valid marriage, contracted with the free consent of each of the parties, can according to the plain doctrine of the Scriptures, the constant teaching and practice of the Church, be dissolved only by the death of one of the parties. If the pope or a bishop, for important reasons, gives a divorce, this is only partial, and neither can marry again while the other lives. Such a marriage would not be valid. How pure and holy are the doctrine and practice of the Catholic Church in this the most important and sacred of all human relations, preserving its inviolability and sanctity; while, on the contrary, by means of the wanton doctrine of the heretics, which for trivial reasons entirely dissolves the marriage contract, this sacred union is made the deepest ignominy of mankind, and the play-ball of human passions and caprice!
What is thought of mixed marriages, or marriages between Catholics and Protestants?
The Catholic Church has always condemned such marriages, because of the great dangers to which the Catholic party is unavoidably exposed as well as the offspring. Such marriages promote indifference in matters of religion, by which the spiritual life of the soul is destroyed; they are a hindrance to domestic peace, cause mutual aversion, quarrels, and confusion; they give scandal to servants; they interfere with the Christian education of the children, even render it impossible, and they frequently lead to apostasy and despair. But the Catholic Church condemns especially those mixed marriages, in which either all or a number of the children are brought up in heresy, and she can never bless and look upon those as her children who do not fear to withdraw themselves and their own children from the only saving faith, and expose them to the danger of eternal ruin. Therefore, those Catholics who enter the matrimonial union with Protestants, although the marriage if lawfully contracted is valid, commit a mortal sin if they permit their children to be brought up in heresy, and should it not be their full intention to bring up their children in the Catholic faith at the time of their marriage, they would commit a sacrilege.
What should the newly married couple do immediately after the ceremony is performed?
They should kneel and thank God for the graces received in this holy Sacrament, in such or similar words: "Ratify, we beseech Thee, O Lord, that which by Thy grace Thou hast wrought in us, that we may keep that which in Thy presence we have promised unto the day of our Lord Jesus Christ." That they may keep their promise made at the altar, they should always remember the duties laid down to them by the priest at the time of their marriage, and the exhortations which are taken from the epistle of St. Paul to the Ephesians (Eph. 5: 29, 31), wherein he instructs married people how they should comport themselves towards each other, and recalls to them as an example the union of Christ with His Church, and His love for her. To the husbands he says, they should love their wives as Christ loved His Church, for which He even gave Himself up to death; from this is seen, that men should assist their wives even unto death, in all need, and not treat them as servants. To the wives St. Paul says, that they as the weaker should be in all reasonable things obedient to their husbands, as the Church is obedient to Christ; for as Christ is the head of the Church, so is the husband the head of the wife. Experience proves there is no better way for women to win the hearts of their husbands than by amiable obedience and ready love, while, on the contrary, a querulous, imperative deportment robs them of their husbands' affections, and even causes them to be regarded with aversion. St. Paul says further; that husbands should love their wives (and consequently wives their husbands) as their own bodies, because married people are, as it were, one. They shall be two in one flesh; no man ever hated his own flesh, but nourisheth and cherisheth it, as also Christ doth the Church (Eph. 5:29, 31). How unjustly and barbarously do those act, who, instead of loving one another, rather hate and outrage each other, and cause the loss of their property, and by detraction steal their honor! These do not consider that he who hates and disgraces his partner in life, hates and disgraces himself; while according to the words of St. Paul he who loves her, loves himself. If married people would remain in constant love and unity, it is most necessary that they should patiently bear with each other's infirmities, wrongs, and defects, exhort one another with mildness and affection, keep their adversities, trials, and sufferings as much as possible to themselves, and complain in prayer only to God, who alone can aid them. By impatience, quarrels, and complaints the cross becomes only heavier and the evil worse. Finally, not only on their wedding day, but often through life, they should earnestly consider that they have not entered the married state that they may inordinately serve the pleasures of the body, but to have children who will one day inhabit heaven according to the will of God; as the angel said to Tobias: "For they who in such manner receive matrimony, as to shut out God from themselves and from their mind, and to give themselves to their lust as the horse and mule, which have not understanding, over them the devil hath power" (Tob. 6:17).
PRAYER Most merciful Jesus! who didst work Thy first miracle at the wedding in Cana by changing water into wine, thereby revealing Thy divine power and majesty, and honoring matrimony: grant we beseech Thee, that Thy faithful may ever keep sacred and inviolate the holy sacrament of Matrimony, and that they may so live in it truthfully, in the fear of the Lord, that they may not put an obstacle in the way of obtaining heaven for themselves, and their children.
"He that hath the Son hath life.  He that hath not the Son, hath not life." (1 Jn. 5,12) 
The grace which sanctifies our souls is, in its essence, identically the same as that which adorns the sacred soul of Jesus (St. Thomas, IIIa, q.8, a.5).  Of course, they differ immensely in measure and perfection, but the nature of the grace is the very same.  Hence grace in us has the same sanctifying power, the same tendencies as it has in the soul of Jesus.  Thus it can sanctify us, making us live in union with God and for His glory.  By giving us grace, Jesus has truly communicated His life to us; He has planted in us the seed of His sanctity, so that we can live a life similar to His own. 
Fr. Gabriel of St. Mary Magdalen, O.C.D., Divine Intimacy
God wills only our good; God loves us more than anybody else can or does love us. His will is that no one should lose his soul, that everyone should save and sanctify his soul: "Not willing that any should perish, but that all should return to penance." "This is the will of God, your sanctification." God has made the attainment of our happiness, His glory. Since He is by His nature infinite goodness, and since as St. Leo says goodness is diffusive of itself, God has a supreme desire to make us sharers of His goods and of His happiness. If then He sends us suffering in this life, it is for our own good: "All things work together unto good." Even chastisements come to us, not to crush us, but to make us mend our ways and save our souls: "Let us believe that these scourges of the Lord have happened for our amendment and not for our destruction."  St. Alphonsus de Ligouri, Uniformity with God's Will
THE FIRST MIRACLE OF JESUS

             

SECOND SUNDAY AFTER THE EPIPHANY
PRESENCE OF GOD ‑ O Jesus, transform my soul as You once transformed the water for the bride and bridegroom at Cana.
MEDITATION:
    I. Now that the cycle of Jesus' childhood has ended, the liturgy begins to speak of His public life. During the days following the Epiphany, it recalled Our Lord's baptism in the Jordan, the event which marked the beginning of His apostolate. Today it tells us about His first miracle, destined, like the Epiphany and His baptism, to manifest to the world His glory as the Son of God.
 "And the third day, there was a marriage in Cana of Galilee; and the Mother of Jesus was there. And Jesus also was invited . . . to the marriage" (Gosp: Jn 2, 1‑11).  For the first time, we see the Blessed Virgin in her mater­nal function as mediatrix of all graces. The Cana miracle, Jesus' first, was worked precisely because of her intercession which was so powerful that it made Jesus anticipate His hour. "My hour is not yet come," the Savior had answered His Mother, and Mary was neither dismayed by this apparent refusal nor did she insist on her request. Secure in the knowledge of her Son and full of loving confidence in Him, she says to the servants, "Whatsoever He shall say to you, do ye." Her humility, consideration for others, faith, and trustful abandonment with Jesus, and to show us the greatness of her power over His divine heart, He grants her wish; the miracle takes place.
    Mary's faith is admirable; and also worthy of admiration is the faith and prompt obedience of the servants who, following Mary's advice, immediately carry out the orders of Jesus; they fill the water pots with water and then pour from them. Not a moment of doubt, not a protest‑ they simply obey. May we not learn from them how to believe, how to obey? Shall we not have recourse to Mary's powerful intercession?
    2. "The water was made wine." A miracle much more wonderful than the one which Jesus performed at Cana is repeated daily on our altars; a little bread and wine are changed into the Body and Blood of Christ, and given to us as the Food of our souls. The Communion antiphon of today's Mass repeats the passage in the Gospel which speaks of the water made wine. Yes, for us preeminently, Jesus has "kept the good wine until now." It is the precious wine of the Holy Eucharist, inebriating our souls with His Body and Blood.
    There is another wonderful transformation which Jesus accomplishes in our souls by means of grace; the water of our poor human nature becomes a sharer in God's divine nature; it is transformed into the sacred wine of the life of Christ Himself. Man becomes a member of Christ, the adopted child of God, the temple of the Holy Spirit. Today our Lady tells us how we can and should foster this precious transformation; she says to us as she once did to the servants at the Cana feast, "Whatsoever He shall say to you, do ye." In these words, Mary invites us to that complete transformation in Christ which is effected by the generous practice of all that He teaches and commands. Let us, then, with humble, docile hearts, with lively faith and perfect abandonment, entrust ourselves to Jesus through Mary's hands.
COLLOQUY:
    How encouraging it is, O Lord, for me to find Your sweet Mother beside You today! Everything becomes simple and easy near Mary, beneath her maternal eye, under the protection of her powerful intercession. How good You were, O Jesus, to give us Your dear Mother to be the Mother of our spiritual life! I will follow Mary's precious advice and do everything You tell me, everything You wish me to do.
    I want to imitate the blind, prompt obedience of the servants at the wedding feast: to obey You as they did, always and in everything, Your instructions, counsels, and precepts‑ to obey You likewise in the person of my superiors, even when I do not see the reason for their orders and arrangements, even when they expect difficult things of me or something which seems to me absurd. Furthermore, I want to imitate Your Mother's complete abandonment when, in her great thoughtfulness, she confided to You her wish to help the bride and bridegroom in their difficulty. Your apparent refusal did not trouble her; she did not persist in her request, but she was sure, absolutely sure, that Your infinitely good and tender heart would provide, and provide abundantly.
    O Lord, with a like confidence and trust, I lay my needs before You today. Do You see them? My soul is like the water pots at the feast: full of water, the cold, insipid water of my frailty and weakness, which I never seem to overcome completely. I can say with the Psalmist: "The waters have come even unto my soul" (Ps 60, 1), and they submerge me and I am as one drowned in incompetence and weakness. O Lord, I believe that, if You will, You can change all this water into the precious wine of Your love, Your grace, and Your life. You are so powerful, so merciful, that my wretchedness, great as it is, does not astonish You, because in comparison with You, who are infinite, it is always very small. Just as in the Mass the few drops of water which are poured into the chalice are changed with the wine into Your Blood, O Lord, take my wretchedness, plunge it into Your heart, make it disappear in You.
True Charity is Always Allied with Truth
When the apostate Marcion met St. Polycarp at Rome, he asked the aged Saint if he knew him.  "Yes," St. Polycarp answered, "I know you for the firstborn of Satan."  These were the words of a Saint most loving and most charitable, and specially noted for his compassion to sinners.  He had drunk deep of the spirit of St. John, that beloved master whose words were ever in his mouth.  "Who dissolveth Jesus is not of God" (1 John 4:3).  He hated heresy because he loved God and man so much. 
Rev. Henry Bowden
The decadence which exists in the world is without any doubt the consequence of the lack of the spirit of prayer.  Foreseeing this disorientation, the Blessed Virgin recommended recitation of the Rosary with such insistence, and since the Rosary is, after the Eucharistic liturgy, the prayer most apt for preserving faith in souls, the devil has unchained his struggle against it… The Rosary is the most powerful weapon for defending ourselves on the field of battle.  Sr. Lucy of Fatima on the Rosary
He who does not contemplate My littleness upon earth will not behold My greatness in heaven.  Our Lord to St. Angela of Foligno
For the doctrine of the faith which God has revealed is put forward not as some philosophical discovery capable of being perfected by human intelligence, but as a divine deposit committed to the spouse of Christ to be faithfully protected and infallibly promulgated.  Hence, too, that meaning of the sacred dogmas is ever to be maintained which has once been declared by holy mother church, and there must never be any abandonment of this sense under the pretext or in the name of a more profound understanding.  For the holy Spirit was promised to the successors of Peter not so that they might, by his revelation, make known some new doctrine, but that, by his assistance, they might religiously guard and faithfully expound the revelation or deposit of faith transmitted by the apostles. 
Vatican Council I
Hence the Fathers of the Church never hesitated to pronounce all those forever lost who die out of the Roman Catholic Church: "He who has not the Church for his mother," says St. Cyprian, "cannot have God for his Father;" and with him the Fathers in general say that, "as all who were not in the ark of Noe perished in the waters of the Deluge, so shall all perish who are out of the true Church." St. Augustine and the other bishops of Africa, at the Council of Zirta, A. D. 410, say: "Whosoever is separated from the Catholic Church, however commendable in his own opinion his life may be, he shall, for the very reason that he is separated from the union of Christ, not see life, but the wrath of God abideth on him." Therefore, says St. Augustine, "a Christian ought to fear nothing so much as to be separated from the body of Christ (the Church). For, if he be separated from the body of Christ, he is not a member of Christ; if not a member of Christ, he is not quickened by his Spirit." (Tract. xxvii. in Joan., n. 6, col. 1992, tom. iii.)
Rev. Michael Müller, C.SS.R, The Catholic Dogma
The union of your will with the divine will is more pleasing to God than fasting and other mortifications of the flesh. 
St. Clement Mary Hofbauer
His "Bad Dream", Our Nightmare
I see the spirit and principles of the Revolution working their way into Christian clergy and people, just as the principles entered medieval society and produced the pseudo-Reformation.  Many among the clergy have yet to see the errors of the Revolution and are still not resisting it.  Others among the clergy love the Revolution as an idealistic cause, as it were, propagating it and collaborating with it.  They persecute the Revolution's adversaries, calumniating and impeding their apostolate.  Most pastors say nothing.  Others espouse the errors and spirit of the Revolution and support it either in public or in secret, like the pastors in the days of Jansenism… We must take note of the deadly battle being waged against the Church in every field, identify the enemy, decipher his strategy and battle tactics and observe his logic, psychology and dynamism, in order to be able to interpret every stage of this war correctly and organize a properly directed counter-offensive.  For six centuries our implacable enemy... has been waging war to the death, slowly and systematically overturning and destroying nearly the whole Catholic order, actually the City of God,..  in order to construct the city of man in its place, with a whole new order of human life, a society and humanity without God, without the Church, without Revelation, based on sensuality, greed, and pride… Yet many Catholic leaders dismiss what I am saying as a bad dream.
Archbishop Gerald de Proenca Sigaud, Bishop of Jacarezinho in Brazil, Excerpt from his letter expressing his concerns to the Preparatory Commission for Vatican II, August 22, 1959.  The orthodox preparatory work was thrown out at the Council onset.
It is "Unthinkable" to Question Vatican II only for those who do not Think!
Those who deny Jesus Christ are not the "elder brothers" of those who worship Jesus Christ!
JEWS-CATHOLICS:
CARD. KOCH (HOLY SEE), "UNTHINKABLE" TO QUESTION THE COUNCIL
"Absolutely not": the Catholic Church cannot change her position on the Second Vatican Council and the Nostra Aetate Declaration "because she cannot question the Council. That is unthinkable. And the Holy Father cannot deny his Magisterium." Card. Kurt Koch
Mother Teresa, A Saint?
Yet documents obtained by SF Weekly suggest that Mother Teresa knew one of her favorite priests was removed from ministry for sexually abusing a Bay Area boy in 1993, and that she nevertheless urged his bosses to return him to work as soon as possible. The priest resumed active ministry, as well as his predatory habits. Eight additional complaints were lodged against him in the coming years by various families, leading to his eventual arrest on sex-abuse charges in 2005.
The priest was Donald McGuire, a former Jesuit who has been convicted of molesting boys in federal and state courts and is serving a 25-year federal prison sentence. McGuire, now 81 years old, taught at the University of San Francisco in the late 1970s, and held frequent spiritual retreats for families in San Francisco and Walnut Creek throughout the 1980s and 1990s. He also ministered extensively to the Missionaries of Charity during that time.
Peter Jamison, Tainted Saint: Mother Teresa Defended Pedophile Priest, 1-11-12
As the clean and purified spirit can find rest only in God, having been created for this end, so there is no place save Hell for the soul in sin, for whose end Hell was ordained by God.  When the soul is in mortal sin as it leaves the body, then in the instant in which spirit and body are separated, the soul goes to the place ordained for it, guided by nothing save the nature of its sin.  And if at that moment the soul were bound by no ordinance proceeding from God's justice, it would go to a yet greater Hell than that in which it abides, for it would be outside His ordinance, in which divine mercy so disposes that God gives the soul less pain than it deserves.  The soul, finding no other place at hand nor any holding less evil for it, casts itself by God's ordinance into Hell as into its proper place. [.....]  After death free will can never return, for the will is fixed as it was at the moment of death.  Because the souls in Hell were found at the moment of death to have in them the will to sin, they bear the guilt throughout eternity, suffering not indeed the pains they deserve but such pains as they endure, and these without end. [.....] Oh, how dangerous is sin committed in malice!  Rarely does a man repent of it, and without repentance he will bear its guilt for as long as he perseveres - that is, for as long as he wills a sin committed or wills to sin again.
St. Catherine of Genoa, On Purgation and Purgatory, revealed to her by God
The resolute soul fights more courageously.  She knows that, come what may, she will never turn back.  She is like a soldier in battle who knows that he may expect no mercy if he is conquered and that if he does not die in battle, he will surely die if captured.  It seems to me certain that he will accordingly fight much more obstinately with the intention of selling his life dearly, as they say, and will have less fear of blows, for he will always be thinking of what victory will mean to him and that only by winning can he save his life. 
St. Teresa of Jesus, Way of Perfection
Fight, therefore, with great determination. Do not let the weakness of your nature be an excuse. If your strength fails you, ask more from God. He will not refuse your request. Consider this ------ if the fury of your enemies is great, and their numbers overwhelming, the love which God holds for you is infinitely greater. The Angel who protects you and the Saints who intercede for you are more numerous… All He asks of you is that you defend yourself courageously, and that, despite any wounds you may receive, you never lay down your arms or leave the battleground.
You must not shirk your duty. This war is unavoidable, and you must either fight or die. The obstinacy of your enemies is so fierce that peace and arbitration with them is utterly impossible.
Dom Lorenzo Scupoli, The Spiritual Combat
How can one be free who is separated from the Most High?  What harder or more miserable captivity is there than for the soul to have escaped from the hand of its Creator?  Happy are they who find themselves laden with the strong fetters and chains of the gifts of God's mercy, so that they are unable to gain the power to set themselves free... O free will, thou art the slave of thine own freedom, unless thou be pierced through with fear and love for Him who created thee! 
St. Teresa of Jesus, Conceptions of the Love of God, Exclamations of the Soul to God
"Through the deceit of evil men….. (who are) most certainly going to perish forever…"
Now we come to another very fertile cause of the evils by which, we are sorry to see, the contemporary Church being afflicted. This is indifferentism, or that wicked opinion which has grown up on all sides through the deceit of evil men. According to this opinion, the eternal salvation of the soul can be attained by any kind of profession of faith, as long as a man's morals are in line with the standard of justice and honesty. You must drive out from the people entrusted to your care this most deplorable error on a matter so obviously important and so completely clear. For, since the Apostle has warned that there is one God, one faith, one baptism, those who pretend that the way to [eternal] beatitude starts from any religion at all should be afraid and should seriously think over the fact that, according to the testimony of the Savior Himself, they are against Christ because they are not for Christ; and that they are miserably scattering because they are not gathering with Him; and that consequently, they are most certainly going to perish forever, unless they hold the Catholic faith and keep it whole and inviolate. 
Pope Gregory XVI, Mirari Vos
Catholic Dogma: Only the sacrament of Baptism received by those who hold the true faith can make men "children of God" and members of His Church!
In this crowd, in this range of religious, there is only one certainty we have for all: we are all children of God. I hope you will spread my prayer request for this month: That sincere dialogue among men and women of different faiths may produce the fruits of peace and justice. I have confidence in your prayers.
Pope Francis the Indifferent, Prayer intention for January 2016
Dogmas "are to give light, not to receive light from human reason"!
          I answer: The obligation to believe what God says is a natural duty, it is a natural law, dictated by the common sense of reason which the Creator has deposited in every human soul. The Church only enforces this law, which existed before she herself existed, because from all eternity it was a truth that the creature is bound to believe the word of the Creator. If the Church allows no denial, no doubt, no alteration or misconstruction of any of her dogmas, it is because the veracity of the Son of God, who has revealed these truths, is attacked when any of His doctrines are denied or doubted. These dogmas are so many fixed stars in the firmament of holy Church. They cannot be reached by the perversity and frivolity of man. He may close his eyes against them and deny their existence; he may misrepresent them and look at them through glasses stained the color of every prejudice; but he cannot do away with them altogether, nor change in any way their natural brightness and brilliancy. Like the stars that deck the vault of heaven, they are to give light, not to receive light from human reason. They are the word of God, and what God says is truth, that cannot be made untruth. The mind that receives truth is enlightened thereby; the mind that denies or misrepresents it is darkened and corrupted.
          Besides, every dogma of faith is to the Catholic cultivated mind not only a new increase of knowledge, but also an incontrovertible principle from which it is able to draw conclusions and derive other truths. They present an endless field for investigation so that the beloved Apostle St. John could write at the end of his Gospel, without fear of exaggeration: "But there are also many other things which Jesus did: which if they were written every one, the world itself, I think, world not be able to contain the books that should be written."
          The Catholic Church, by enforcing firm belief in her dogmas—which are not her inventions, but were given by Jesus Christ—places them as a bar before the human mind to prevent it from going astray and to attach it to the truth; but it does not prevent the mind from exercising its functions when it has secured the treasure of divine truth, and a "scribe thus instructed in the kingdom of heaven is truly like a man that is a householder, who bringeth forth out of his treasure new things and old." …. They are new because newly enacted, declared, defined; they are old because they contain no new revelation or any assumption of power never granted by Christ, but simply old truths under new forms, the old power exercised under new circumstances.
Rev. Joseph Prachensky, S.J., The Church of the Parables and True Spouse of the Suffering Savior
I consider it as being, without possible comparison, the best book ever written on St. Thomas… Everybody will no doubt admit that it is a "clever" book, but the few readers who have spent twenty or thirty years in studying St. Thomas Aquinas, and how, perhaps, have themselves published two or three volumes on the subject, cannot fail to perceive that the so-called "wit" of Chesterton has put their scholarship to shame… He has said all that which they were more or less clumsily attempting to express in academic formulas. 
Etienne Gilson, comment on G. K Chesterton's book, St. Thomas Aquinas
I have always something to repent for after having talked, but have never been sorry for having been silent. 
St. Arsenius, a Desert Father, d. 445 at 95 years of age
Where is the New Theology leading us to? It is taking us in a straight line right back to modernism by way of whims, errors and heresy. 
Fr. Reginald Garrigou-Lagrange, O.P
"Taking this excellent cup [….] rendering thanks also unto thee…"
You cannot be silent when stung by pain?  I would not have you silent!  I wish you to give thanks. It is this which will repel the devil and bring you help from God. 
St. John Chrysostom
The love of God be your motivation, the will of God your guiding principle, the glory of God your goal. 
St. Clement Mary Hofbauer
Pray the Rosary
The Most Holy Virgin in these last times in which we live has given a new efficacy to the recitation of the Rosary, to such an extent that there is no problem, no matter how difficult it is, whether temporal, or above all, spiritual, in the personal life of each one of us, of our families, of the families of the world or of religious communities, or even of the life of peoples and nations that cannot be solved by the Rosary. There is no problem, I tell you, no matter how difficult it is, that we cannot resolve by the prayer of the Rosary! With the Holy Rosary we will save ourselves. We will sanctify ourselves. We will console our Lord and obtain the salvation of many souls.
Sr. Lucy of Fatima to Fr. Fuentes

The decadence which exists in the world is without any doubt the consequence of the lack of the spirit of prayer. Foreseeing this disorientation, the Blessed Virgin recommended recitation of the Rosary with such insistence, and since the Rosary is, after the Eucharistic liturgy, the prayer most apt for preserving faith in souls, the devil has unchained his struggle against it . . . The Rosary is the most powerful weapon for defending ourselves on the field of battle.
Sr. Lucy of Fatima to Dom Umberto Pasqual
Novena to SS. Peter and Paul
O glorious SS. Peter and Paul, filled with compassion for those who invoke you, with love for those who suffer, heavily laden with the weight of my troubles, I kneel at your feet and humbly beg you to take my present need under your special protection (mention intention).  As disciples of Christ and the first pastors of the early Church you both knew disappointment and suffering.  Lead me out of my troubles as you have so many to Christ our Lord.  Cease not to intercede for me until my request is granted.  Above all, obtain for me the grace to one day meet God face to face, and with you and Mary and all the angels and saints praise Him through all eternity.
O most powerful SS. Peter and Paul, do not let me lose my soul, but obtain for me the grace of winning my way to heaven.
O holy Apostles, Peter and Paul, I choose you this day and forever to be my special patrons and advocates; thee, Saint Peter, Prince of the Apostles, because thou art the Rock, upon which Almighty God hath built His Church; thee, Saint Paul, because thou wast fore-chosen by God as the Vessel of election and the Preacher of truth in the whole world.  Obtain for me, I pray you, lively faith, firm hope and burning love; unshakable confidence in the merciful providence of God, complete detachment from myself, contempt of the world, patience in adversity, humility in prosperity, attention in prayer, purity of heart, a right intention in all my works, diligence in fulfilling the duties of my state of life, constancy in my resolutions, resignation to the will of God and perseverance in the grace of God even unto death; that so, by means of your intercession and your glorious merits, I may be able to overcome the temptations of the world, the flesh and the devil, and may be made worthy to appear before the chief and eternal Shepherd of souls, Jesus Christ, who with the  Father and the Holy Ghost liveth and reigneth for endless ages, to enjoy His presence and love Him forever.  AMEN
Our Father, Hail Mary, Glory be
<![if !supportLists]>§ <![endif]>V.  Thou shalt make them princes over all the earth,  
<![if !supportLists]>§ <![endif]>R.  They shall be mindful of Thy name, O Lord.
Let us pray
O God, whose right hand raised up blessed Peter, when he walked upon the water and began to sink, and thrice delivered his fellow-Apostle Paul from the depths of the sea, when he suffered shipwreck: graciously hear us and grant, by the merits of them both, that we also may attain unto everlasting glory: Who livest and reignest world without end.

 
AMEN
VP of German Bishops Conference wants to bless homosexual couples
LifeSiteNews | GERMANY, January 10, 2018 – Bishop Franz-Josef Bode, the Vice President of the German Bishops' <![if !vml]>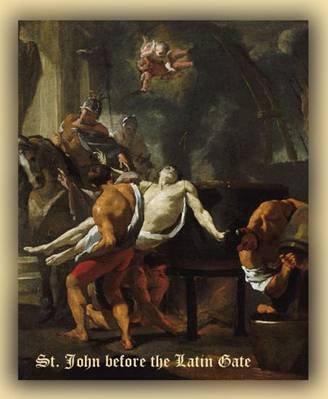 <![endif]>Conference, has called for a discussion about the possibility of blessing homosexual relationships. He believes there to be "much [that is] positive" in such relationships.
The new statement from Bishop Bode comes in the wake of a recent interview given to the German journal Herder Korrespondenz by Cardinal Reinhard Marx – President of the German Bishops' Conference and papal adviser – in which he proposed that the Catholic Church rethink her teaching on sexual morality in which he argued against "blind rigorism." For him, it is "difficult to say from the outside whether someone is in the state of mortal sin." Marx applied this statement not only to men and women in 'irregular situations,' but also to those in a homosexual relationship.
There has to be "a respect for a decision made in freedom" and for one's "conscience," claimed Marx. He said that one has to take into account the "concrete circumstances," while still remembering "one's own responsibility in light of the Gospels." Of course, added Marx, one also has "to listen to the voice of the Church." [.....]
Official Simony: Sacraments for Sale
German bishops raked in $7.1 billion last year from taxpayers
LifeSiteNews | GERMANY, January 4, 2018 — The German Bishops' Conference received the equivalent of $7.1 billion US from German Catholic taxpayers in 2017.
This is the highest amount of tax revenue the German Catholic Church has received since the church tax was introduced to the constitution of the Weimar Republic in 1919. The clause concerning the tax was included in the new German Constitution after the Second World War.
The church tax, or Kirchensteuer, is levied upon Roman Catholics, "Old Catholics," Lutherans, two other Protestant communions, and Jews. The revenue was once kept by the German government for the upkeep of religious buildings and payment of ministers' salaries, but it is now given directly to the governing bodies of these religious communities. Muslim places of worship are self-supporting or receive funds from abroad.
The Kirchensteuer represents 8 percent-9 percent of an individual's annual income, depending on where in Germany they live. The monthly deduction appears as "KS" on payslips, much to the consternation of foreign employees who do not consider themselves members of these religious communities but are taxed all the same. According to Handelsblatt, the German business magazine that broke the story of the German Church's record haul, officials will go so far as to request the baptismal records of foreign nationals.
Germans and foreign residents can opt out of the church tax by going to a government office or courthouse, signing documents stating that they are no longer members of their religion, and paying a fee. German Christians began doing this in large numbers in the 1990s when taxes were significantly increased to rebuild post-reunification East Germany. In some cases, Christians signed the forms and continued participating in their faith communities.
However, the German Catholic bishops shut the door on this option for Catholics in 2012 when they decreed that Catholics who opted out of the Church tax would be socially and spiritually penalized.
Catholics who opt out of the church tax will not be employed by the German Catholic Church or its establishments, including schools and hospitals. They are not allowed to join such Catholic groups as church choirs. They may not be godparents. They are denied the sacraments and a Catholic funeral. [.....]
Cardinal: Those who practice homosexuality, contraception, adultery cannot receive Communion
<![if !vml]>

<![endif]>LifeSiteNews| January 9, 2018 – Cardinal Juan Sandoval Íñiguez, Archbishop Emeritus of Guadalajara, Mexico, rejected the possibility of giving Holy Communion to people who commit the sins of homosexuality, contraception, and adultery, in an exclusive interview with LifeSiteNews.
He also called homosexuality a "psychological illness" that leads to the self-destruction of its practitioners. He accused the elite financial class of the Anglo-Saxon countries of seeking to impose gender ideology on developing countries.
Asked about proposals to give practicing homosexuals Holy Communion if they are in "good conscience" about their behavior, Sandoval responded, "They can't be in good conscience. Chastity is a universal precept. All of us must maintain chastity."
The cardinal added that chastity is not something required exclusively of those who suffer from homosexual impulses, but of everyone according to his particular situation.
"So just as those who have normal tendencies, and aren't married, have to abstain, so those who have abnormal tendencies must also abstain," said Sandoval, adding, "Even more so, knowing that homosexuality is a psychological illness which can be cured. Let them seek a cure, because homosexuality is never permitted."
"That's what Genesis is about. Gomorrah . . . what happened with Sodom and Gomorrah? What happened? They gave vent to their desires and were destroyed in that way," said the Cardinal.
"There are many people who have the misfortune of being homosexual but who live chastely," said Sandoval. "Those, yes, are going to enter into the kingdom of God. But those who practice it will not enter the kingdom of God. St. Paul says that. And homosexuality is condemned, totally condemned, in the Old Testament, in Genesis, and by St. Paul in the New Testament."
Sandoval also rejected proposals to give Holy Communion to Catholics who use artificial birth control, noting that "contraception is decisively condemned, totally condemned, in Blessed Paul VI's Humanae vitae. It's totally condemned because it runs counter to human nature and against the plan of God. All forms of contraception." [......]
Excerpts from Letter Written by Catholic Converts from Islam to Pope Francis the Destroyer
You do not like to beat around the bush, and neither do we, so allow us to say frankly that we do not understand your teaching about Islam, as we read in paragraphs 252 and 253 of Evangelii Gaudium, because it does not account for the fact that Islam came AFTER Christ, and so is, and can only be, an Antichrist (see 1 Jn 2.22), and one of the most dangerous because it presents itself as the fulfillment of Revelation (of which Jesus would have been only a prophet). If Islam is a good religion in itself, as you seem to teach, why did we become Catholic? Do not your words question the soundness of the choice we made at the risk of our lives? Islam prescribes death for apostates (Quran 4.89, 8.7-11), do you know? How is it possible to compare Islamic violence with so-called Christian violence? "What is the relationship between Christ and Satan? What union is there between light and darkness? What association between the faithful and the unfaithful?" (2 Cor 6: 14-17)In accordance with His teaching (Lk 14:26), we preferred Him, the Christ, to our own life. Are we not in a good position to talk to you about Islam?[.....]
In fact, as long as Islam wants us to be its enemy, we are, and all our protestations of friendship cannot change anything. As a proper Antichrist, Islam exists only as an enemy of all: "Between us and you there is enmity and hatred forever, until you believe in Allah alone!" (Qur'an 60.4) For the Qur'an, Christians "are only impurity" (Quran 9.28)," "the worst of Creation" (Qur'an 98.6), all condemned to Hell (Qur'an 4.48), so Allah must exterminate them (Quran 9.30). We must not be deceived by the Quranic verses deemed tolerant, because they have all been repealed by the verse of the Sword (Quran 9.5). Where the Gospel proclaims the good news of Jesus' death and resurrection for the salvation of all, and the fulfillment of the Covenant initiated with the Hebrews, Allah has nothing to offer but war and murder of the "infidels" in exchange for his paradise: "They fight on the way of Allah, they kill and are killed." (Quran 9:11) We do not confuse Islam with Muslims, but if for you "dialogue" means the voice of peace, for Islam it's only another way to make war. Also, as it was in the face of Nazism and communism, naiveté in the face of Islam is suicidal and very dangerous. How can you speak of peace and endorse Islam, as you seem to do: "To wring from our hearts the disease that plagues our lives (...) Let those who are Christians do it with the Bible and those who are A Muslims do it with the Quran. "(Rome, January 20, 2014)? That the Pope seems to propose the Quran as a way of salvation, is that not cause for worry? Should we return to Islam? [.....]
the welcoming of migrants regardless of the fact that they are Muslims, something forbidden by Apostolic command: "If anyone comes to you but refuses this Gospel, do not receive him among you nor greet him. Whoever greets him participates in his evil works." (2 John 1.10-11); "If anyone preaches to you a different Gospel, let him be accursed!" (Galatians 1.8-9) [.....]
The pro-Islam speech of Your Holiness leads us to deplore the fact that Muslims are not invited to leave Islam, and that many ex-Muslims, such as Magdi Allam, are even leaving the Church, disgusted by her cowardice, wounded by equivocal gestures, confused by the lack of evangelization, scandalized by the praise given to Islam … Thus ignorant souls are misled… [....]
not preparing for a confrontation with Islam, to which St. John Paul II has called them (Ecclesia in Europa, No. 57). We are under the impression that you do not take your brother Bishop Nona Amel, Chaldean-Catholic Archbishop of Mosul in exile, seriously, when he tells us: "Our present sufferings are the prelude to those that you, Europeans and Western Christians, will suffer in the near future. I have lost my diocese. The headquarters of my archdiocese and my apostolate have been occupied by radical Islamists who want us to convert or die. (…) You are welcoming into your country an ever increasing number of Muslims. You are in danger as well. You must make strong and courageous decisions (…). You think that all men are equal, but Islam does not say that all men are equal. (…) If you do not understand this very quickly, you will become the victims of the enemy that you have invited into your home." (August 9, 2014) "This is a matter of life and death, and any complacency towards Islam is treasonous. We do not wish the West to continue with Islamization, nor that your actions contribute to it. Where then would we go to seek refuge? [.....]
Signed by over 2600 Catholic Converts, Posted on Rorate Caeli
For all the gods of the Gentiles are devils; but the Lord made the heavens. Ps. 44
Pope Francis denigrates traditional Catholics as schismatics and regards those who keep the immemorial ecclesiastical customs of our Faith as "neo-Pelegians."  If the members of Ss. Peter & Paul were really "schismatics," we would then have their "respect" for us, and "respect (for our) religion, its teachings, its symbols, its values.... (for our) religious leaders and places of worship." 
    ....Turning to mutual respect in interreligious relations, especially between Christians and Muslims, we are called to respect the religion of the other, its teachings, its symbols, its values. Particular respect is due to religious leaders and to places of worship. How painful are attacks on one or other of these!
   It is clear that, when we show respect for the religion of our neighbours or when we offer them our good wishes on the occasion of a religious celebration, we simply seek to share their joy, without making reference to the content of their religious convictions.
    Regarding the education of Muslim and Christian youth, we have to bring up our young people to think and speak respectfully of other religions and their followers, and to avoid ridiculing or denigrating their convictions and practices.
    We all know that mutual respect is fundamental in any human relationship, especially among people who profess religious belief. In this way, sincere and lasting friendship can grow.....
Pope Francis, greeting to Mohammedans at the end of Ramadan
Tell Novus Ordo Saint JP II the "Great" – if he indeed made it to Purgatory - to turn out the lights and lock the place up when he is the last to leave.
          John Paul II was a pope under whose reign we had the most horrific scandal in the Church's 2000-year history.  Thousands of children were molested by priests and bishops he ordained.  By the end of his pontificate, lawsuits were bankrupting Catholic Churches all over the world; and between one third and one half of the clergy (sources available upon request) were admittedly homosexual, with a significant percentage being pederasts whom the pope didn't even admit existed when he was told of their crimes, much less did anything to stop them, even when stark evidence was brought before him, as in the case of Legionnaires leader Marciel Maciel.  At the same time he hid other clerics from prosecution, as in the case of Cardinal Bernard Law of Boston.
          This was the pope who allowed the Vatican Bank's corruption that started under Paul VI to continue with little or no reform; and who protected its chief perpetrator, Bishop Paul Marcinkus, from prosecution.  He did nothing to investigate the suspected murder of John Paul I, the very pope who made it known in the first days of his reign that he was going to clean up the financial misdealings of his curia.  This was the pope who took 250 million dollars of the Vatican's money and gave it to Solidarity in Poland, thereby making the Church a political institution instead of a spiritual one.  By the same token he condemned Liberation theology because if its tendency to get involved in politics.
          This was the pope who went to the hut of an African witch doctor in 1985 and afterward wrote, "the prayer meeting in the sanctuary at Lake Togo was particularly striking.  There I prayed for the first time with animists."  In December 1984 he sent a Vatican representative to the laying of the foundation of the largest mosque in Europe.  In September 1989 he wrote to Muslim leaders and said: "In the name of the same God we adore," without any qualifications whatsoever.  In May 1999 he kissed the Koran in a public ceremony; and in 2000 asked John the Baptist "to protect Islam."  In February 1986 he received the red dust of the Hindu religion on his forehead in honor of the goddess Shiva.  In March 1986 in New Delhi he stated that "collaboration between all religions is necessary for the good of mankind... as Hindus, Buddhists, Jainists, and Christians, we unite to proclaim the truth about man."
          This was the pope who invited all the world's non-Christian and pagan religions to pray for world peace at Assisi in 1986 and Assisi in 2002 (with five additional Assisi-like gatherings in the 1990s in various countries) and never once in those 16 years did he preach the Gospel to them about conversion to Christ for salvation.  Instead he sent them all back to their countries encouraging them to continue to pray to their false gods, the very opposite that St. Paul did in Acts 17.  He paid no attention to any of his high-placed clerical advisors who told him these acts were abominations.
          This was the pope who, against two millennia of Catholic tradition, told husbands to be mutually submissive to women; dispensed with head coverings for women; and allowed women and girls to be communion ministers, altar girls, and directors of chanceries, thereby increasing the feminization of the Church amidst an already feminized clergy who were by this time at least a third homosexual, while another significant portion were receiving paternity suits.
          This was the pope who profusely apologized for the ecclesiastical policies of previous popes; who had his Vatican envoy sign the 1998 Lutheran/Catholic Joint declaration which, in direct contradiction to the Council of Trent, said "man is justified by faith alone."  This was the pope who told the Lutherans they had a "profound religiousness and spiritual heritage" and that Martin Luther was driven by a "burning passion of the question of eternal salvation," and who told the Lutheran bishops that Rome's excommunication of Luther had expired, and that "There is a need for a new evaluation of the questions raised by Luther and his teaching."  This was the pope who implied or taught universal salvation and that hell may not be applicable to any human being.  This was the pope who at the very beginning of his pontificate in the 1979 encyclical Redemptor Hominis used the word "church" 150 times but never once mentioned the word "Catholic."  This was the pope who continually sided with liberals like Karl Rahner, Urs von Balthasar and Raymond Brown but who would hardly give an ear to those, such as Archbishop Lefebvre, who wanted to preserve the tradition and who decried the anti-Catholic innovations being foisted on the Catholic populace.  (Fortunately, Pope Benedict XVI saw John Paul II's mistake and reversed the decision against Lefebvre).  This was the pope who was criticized by his own admirers for failing to discipline wayward clerics, both in their doctrinal aberrations and moral laxity (Charles Curran, Edward Schillebeeckx, Hans Kung, et al).  Ironically, the only cleric that was excommunicated was Lefebvre, yet he was one of the most doctrinally sound and morally upright clerics the Church had ever known.
          This was the pope who in 1981, contrary to tradition, implied or taught that the Jewish Old Covenant is not revoked and that Jews have a special relationship with God, as does Paragraph 121 of his papally-signed 1994 Catechism.  He continued to propagate confusing and doctrinally fallacious teaching about the Jews and Judaism through his cardinals who taught that the Jews did not need to convert to Christianity to be saved since they have their own covenant with God (Kasper, Keeler, Willebrands, George, Ratzinger, et al).  This was the first pope in history to visit Israel and who then placed himself under Judaism by praying at the Jerusalem's Wailing Wall.  This was the pope who, for the first time in the history of the papacy, visited and prayed in Jewish synagogues - the religion that denies more than any other that Jesus Christ is God.
          Last but not least, this was the pope who changed the Church's criterion for sainthood, which now allows him and all his fellow 20th century popes to be easily canonized in the face of the fact that there have been only three popes canonized since 1294 (Pius X, d. 1914; Pius V, d. 1572; Celestine V, d. 1294).  As such, the very popes who lived and reigned during the Church's worst corruptions and scandals are now being exonerated and place in heaven.
Robert Sungenis, Ph.D., Letter to Editor, Culture Wars Magazine
COMMENT: He forgot to mention that it was JP II who left Bishop Zanic and, then Bishop Peric, former ordinaries of Medjugorge, who had condemned the false apparitions as the work of the devil, hanging in the wind by his silence on the matter.  More than 20 million Catholics have made the pilgrimage the "shrine" and helped spread the doctrinal errors worldwide.
The "Miracle of the Red Thread"- The Talmud Confirms the Sacrifice of Christ on the Cross
by Giuseppe Nardi, posted on Eponymous Flower Blog
          Talmud and Zohar report that the Jewish high priest offered animal sacrifices only once a year, on Yom Kippur, the
"Day of Atonement," entering the Holy of Holies of the Temple (see also Heb 9: 6-7). He asked for forgiveness for the sins of the Jews, who were once called Israelites. The Zohar is the most important font of Kabbalah, a Jewish secret doctrine. Both scriptures mention "the miracle of the red thread."
          The Zohar is included in the commentary to Vayikra, as the Book of Leviticus or Third Book of Moses in Hebrew reads:
"On this day, all sins will be forgiven [...] the impurities of the souls and bodies [...] all of them, on that day [...] God forgives Israel and freed it from all sins. On this day, the priest prays for himself, his house, the priests, and for all and for the sanctuary for forgiveness [...] they would know whether the priest had success by the red thread. "(Vayikra, 3).
          If the thread discolored to white from red, there was rejoicing among all the people. If it remained red, there was general dejection, because it was the sign that the sacrifice of the High Priest and his prayers were not heard by God.
The priests and people knew that God had not forgiven the sins.
          The emergence of the Zohar is now dated by the research in the 13th century and its authorship is attributed to Mosche de León. It is not Orthodox Judaism, that affirms Shimon ben Jochais, a Talmudic Rabbi of the 2nd century AD.
          The prophet Isaiah alluded to this "thread", without expressly describing it. That was for the Jews not even necessary. They knew how to interpret the words:
"Though your sins be as scarlet, they shall be as white as snow. Though they be red like crimson, they shall be as wool "(Isaiah 1:18).
For 40 years the miracle ceased
          The Talmud reports that this great miracle of divine confirmation of the acceptance of the priestly sacrifice and therefore the forgiveness of sins, had already ceased for forty years before the destruction of the Temple in Jerusalem.
"Originally they fastened the thread at the gate of the outer [temple] Court. Were it white, the people rejoiced, when it was not, they were troubled. [...] For forty years before the destruction of the Temple the red thread was no longer white, but remained red."(Babylonian Talmud, Rosh Hashanah 31b). The same is reported in the Jerusalem Talmud (yYom 6,3,43c).
          The Talmud is the central font of Judaism after the denial and execution of Christ. The quoted passage is goes back to the time of the Pharisee Rabbi Gamaliel II, who died in the year 114 AD. Gamaliel was responsible for the final expulsion of the Jewish Christians from the synagogue and cursing them as heretics.
          The temple was destroyed in 70 AD by the Romans under the high command of Titus, the son of Emperor Vespasian, who himself was later emperor. The "miracle of the red thread" therefore, had no longer occurred since the year 30 AD. This is exactly the time when Jesus was crucified at Calvary. The New Testament, which was written by Jews who saw Christ and followed him, teaches that the sacrifice of the Cross of Christ replaced the animal sacrifices of the Old Covenant. The old temple had lost its meaning and the animal sacrifice their effectiveness. In place of the old covenant, a new covenant was entered.
Every persecution that Catholics suffer under can be attributed, not to the strength of our enemies, but to the tepidity and coldness of Catholics to the graces offered by our Lord!
          In 1681 the Turks threatened to overrun Europe. Pope Innocent XI. had recourse to prayer, and so as to secure the intercession of all the Faithful, he published a Jubilee, giving special privileges to all who prayed that the power of the Turks might be checked. The Holy Father was not deceived in his hope. The Ottoman army was completely overthrown before the walls of Vienna. John Sobieski gained a magnificent victory and gladly referred his success to the prayers that had been offered. Whilst the Te Deum was being sung in the Cathedral of Vienna, he lay prostrate on the ground, in thanksgiving for the marvelous victory.
          Sister Margaret Mary prayed most fervently during this Jubilee, and Our Lord taught her the spirit in which she should plead for the great object put before all Catholics by the Pope. He appeared to her as a Judge, and told her that His justice was irritated, not so much on account of the Infidels, but because of His chosen people, who had revolted against Him and made use of their easy access to Him to persecute Him. "If they do not amend", He said, "I will make them feel the weight of My avenging justice." Just at this moment the bell rang for Matins, Sister Margaret Mary rose to go, but the vision did not cease, and Jesus continued to speak to her. "Weep and sigh continually that My Blood should be shed unprofitably for so many souls, who abuse it greatly in these Indulgences. They are satisfied with cutting down the bad weeds that grow in their hearts without ever trying to root them up. But woe to those souls who remain uncleansed and insensible in the midst of these living waters; they will never be either washed from their stains or find their thirst quenched." Sister Margaret Mary knew that Our Lord was Himself thirsting for these souls; she therefore addressed herself to His Sacred Heart: "Place all these souls herein, my Lord, so that they may be sanctified and glorify Thee eternally. "Yes," replied Our Lord, "I will do so, if thou wilt answer for their perfect amendment." "Thou knowest well, O my God," she rejoined, "that this is not in my power unless Thou Thyself enable me by the efficacious merit of Thy Passion."
          Then Our Lord taught her to ask for three things specially in time of Jubilee. First, to offer to the Eternal Father the superabundant satisfaction He had made to the Divine Justice for sinners upon the cross, and to beg of Him to apply the merits of His Precious Blood to all souls in mortal sin, that they might be raised to a life of grace, and glorify God eternally. Secondly, to offer to Him the burning love of His Sacred Heart in satisfaction for the tepidity and cowardice of His chosen people, and to beg of Him, by the ardent love which made Him suffer death, to rekindle the fire of His love in those tepid hearts, so that they might love and glorify Him eternally. Thirdly, to offer the submission of His Will to His Eternal Father, and to beg of Him, through the merits of His Son, that He would complete and perfect His graces and consummate the accomplishment of His Will.
Sister Mary Philip, Visitation nun of the Bar Convent, York, Life of Blessed Margaret Mary Alacoque
I think the Sacred Heart asks three things of you: First, that you love Him with a love of preference, which will enable you to overcome your repugnances, and trample on your human respect, which says: "What will they say If I do so-and-so?" All such thoughts must be despised when there is question of pleasing this Divine Heart. Then you must look down upon, judge, and condemn no one but yourself. By doing this you will practise humility and charity, and will avoid the judgment and condemnation of your Judge. Thirdly, Our Lord desires to be the one Object of your affections; you must delight in no other, so that you may be worthy for Him to take delight in you. Model your heart on the virtues of Jesus. If you only knew how you sadden Him when you fail in charity or humility, or when you neglect the inspirations He gives you to withdraw from dissipation and thoughts of self- love. All this prevents Him from giving you His abundant graces. I think I have said all this to you before, but I want to remind you of it again, for it seems to me that He does not ask anything new of you just now, but that you will please Him very much if you are faithful to these practices He has given you. Try then, to correspond with His love. Give Him all yours by an exact fidelity to all our holy observances, banishing all vain curiosity, and all surprise and discouragement at difficulties. Keep your soul in peace without complaining of anything, trying to find your delight in self-abnegation. If you love, nothing will seem difficult to you.
St. Margaret Mary Alacoque, Letter
Instead of returning home with his family, he stayed in Jerusalem, in the Temple, causing great distress to Mary and Joseph who were unable to find him. For this little "escapade", Jesus probably had to beg forgiveness of his parents. The Gospel doesn't say this, but I believe that we can presume it.
Pope Francis, babbling another stupid "presumption" on which his faith is established
In 2005 the Dover, PA electorate removed the School Board members that permitted Intelligent Design to be considered in as a possible explanation for the natural order found in the material universe. Scientists, while affirming that the natural order in the universe must necessarily be the result of mechanical chance, "listened with a vast radio telescopic network for signals (from outer space) that resembled coded intelligence and were not merely random" for evidence of intelligent life in the universe.  If these scientists affirm that the DNA code of biological life, which is clearly goal directed, is "merely random" and not a sign of "intelligence" how can they be open to recognize any sign of intelligible communication!? Is this WSJ article evidence that there is no intelligence design in the Dover, PA electorate or in modern science? 
Science Increasingly Makes the Case for God
<![if !vml]>

<![endif]>The odds of life existing on another planet grow ever longer. Intelligent design, anyone?
Eric Metaxas: Dec. 25, 2014
In 1966 Time magazine ran a cover story asking: Is God Dead? Many have accepted the cultural narrative that he's obsolete—that as science progresses, there is less need for a "God" to explain the universe. Yet it turns out that the rumors of God's death were premature. More amazing is that the relatively recent case for his existence comes from a surprising place—science itself.
Here's the story: The same year Time featured the now-famous headline, the astronomer Carl Sagan announced that there were two important criteria for a planet to support life: The right kind of star, and a planet the right distance from that star. Given the roughly octillion—1 followed by 27 zeros—planets in the universe, there should have been about septillion—1 followed by 24 zeros—planets capable of supporting life.
With such spectacular odds, the Search for Extraterrestrial Intelligence, a large, expensive collection of private and publicly funded projects launched in the 1960s, was sure to turn up something soon. Scientists listened with a vast radio telescopic network for signals that resembled coded intelligence and were not merely random. But as years passed, the silence from the rest of the universe was deafening. Congress defunded SETI in 1993, but the search continues with private funds. As of 2014, researches have discovered precisely bubkis—0 followed by nothing.
What happened? As our knowledge of the universe increased, it became clear that there were far more factors necessary for life than Sagan supposed. His two parameters grew to 10 and then 20 and then 50, and so the number of potentially life-supporting planets decreased accordingly. The number dropped to a few thousand planets and kept on plummeting.
Even SETI proponents acknowledged the problem. Peter Schenkel wrote in a 2006 piece for Skeptical Inquirer magazine: "In light of new findings and insights, it seems appropriate to put excessive euphoria to rest . . . . We should quietly admit that the early estimates . . . may no longer be tenable."
As factors continued to be discovered, the number of possible planets hit zero, and kept going. In other words, the odds turned against any planet in the universe supporting life, including this one. Probability said that even we shouldn't be here.
Today there are more than 200 known parameters necessary for a planet to support life—every single one of which must be perfectly met, or the whole thing falls apart. Without a massive planet like Jupiter nearby, whose gravity will draw away asteroids, a thousand times as many would hit Earth's surface. The odds against life in the universe are simply astonishing.
Yet here we are, not only existing, but talking about existing. What can account for it? Can every one of those many parameters have been perfect by accident? At what point is it fair to admit that science suggests that we cannot be the result of random forces? Doesn't assuming that an intelligence created these perfect conditions require far less faith than believing that a life-sustaining Earth just happened to beat the inconceivable odds to come into being?
There's more. The fine-tuning necessary for life to exist on a planet is nothing compared with the fine-tuning required for the universe to exist at all. For example, astrophysicists now know that the values of the four fundamental forces—gravity, the electromagnetic force, and the "strong" and "weak" nuclear forces—were determined less than one millionth of a second after the big bang. Alter any one value and the universe could not exist. For instance, if the ratio between the nuclear strong force and the electromagnetic force had been off by the tiniest fraction of the tiniest fraction—by even one part in 100,000,000,000,000,000—then no stars could have ever formed at all. Feel free to gulp.
Multiply that single parameter by all the other necessary conditions, and the odds against the universe existing are so heart-stoppingly astronomical that the notion that it all "just happened" defies common sense. It would be like tossing a coin and having it come up heads 10 quintillion times in a row. Really?
Fred Hoyle, the astronomer who coined the term "big bang," said that his atheism was "greatly shaken" at these developments. He later wrote that "a common-sense interpretation of the facts suggests that a super-intellect has monkeyed with the physics, as well as with chemistry and biology…. The numbers one calculates from the facts seem to me so overwhelming as to put this conclusion almost beyond question."
Theoretical physicist Paul Davies has said that "the appearance of design is overwhelming" and Oxford professor Dr. John Lennox has said "the more we get to know about our universe, the more the hypothesis that there is a Creator . . . gains in credibility as the best explanation of why we are here."
The greatest miracle of all time, without any close seconds, is the universe. It is the miracle of all miracles, one that ineluctably points with the combined brightness of every star to something—or Someone—beyond itself.
Mr. Metaxas is the author, most recently, of "Miracles: What They Are, Why They Happen, and How They Can Change Your Life" (Dutton Adult, 2014).
Is Pope Francis a member of the Church that he governs?
From this definition it can be easily gathered what men belong to the Church and what men do not. For there are three parts of this definition: the profession of the true Faith, the communion of the Sacraments, and the subjection to the legitimate Pastor, the Roman Pontiff.
By reason of the first part are excluded all infidels, as much those who have never been in the Church, like the Jews, Turks and Pagans; as those who have been and have fallen away, like heretics and apostates.
By reason of the second, are excluded catechumens and excommunicates, because the former are not to be admitted to the communion of the sacraments, the latter have been cut off from it.
By reason of the third, are excluded schismatics, who have faith and the sacraments, but are not subject to the lawful pastor, and therefore they profess the Faith outside, and receive the Sacraments outside. However, all others are included, even if they be reprobate, sinful and wicked.
St. Robert Bellarmine
Do everything by love, in love, and for love; for it is love which gives value to everything. Love does not desire a divided heart—it must be all or nothing. Love will make all things easy to you. Give Him then, love for love, and never forget Him Who died for love of you. You will love Him in the measure in which you suffer in silence and prefer Him to all creatures and eternity to time.
St. Margaret Mary Alacoque, Letter
Don't get me wrong Sisters.  I am sure your hearts are in the right place.  OK.  But, you know, somebody has got to lift the scab, the festering scab that is the Vatican. 
Jerry Fletcher, Conspiracy Theory, addressing two nuns
Holy baptism, which is the gateway to the spiritual life, holds the first place among all the sacraments; through it we are made members of Christ and of the body of the Church. And since death entered the universe through the first man, "unless we are born again of water and the Spirit, we cannot," as the Truth says, "enter into the kingdom of heaven" [John 3:5]. The matter of this sacrament is real and natural water.
Pope Eugene IV, The Council of Florence, "Exultate Deo," Nov. 22, 1439
Sanctity is union with the will of God.  The more perfect the union, the greater the sanctity.  Sin is turning away from the will of God.  The more serious the sin, the greater the separation from God.  Modern Evangelization fails because it is not holy, because it has turned away from the will of God!  It is separated from God in both Faith and Charity!
I should say that no people has ever been converted to Christianity by a learned apologetic or by mysticism, important as these things are. The great examples of Christian evangelization are St. Paul's apostolate in Asia Minor and Greece, St. Francis Xavier and his successors in Japan, and perhaps St. Patrick in Ireland. In all these cases it is a very simple type of evangelism, joined with miracles and works of mercy…. It is of course simply a question of spiritual dynamism: Where there is direct spiritual communication through a saint or an evangelist, you always find results, but where it is a matter of routine organizations and activities, you do not.
Christopher Dawson, Catholic Historian, Letter to his friend, John Mulloy, 1956
<![if !vml]><![endif]>
Queers Always Hang Together
"Sodomy Is a Gift from God…. Those who oppose sodomy should be debarred from church seminaries."
Rev. Timothy Radcliffe, O.P., Pope Francis' appointment to the Pontifical Council of Justice
Death bed conversions from habitual sin are as rare as hen's teeth!
"That he who lives well, will die well," must be mentioned before all others: for since death is nothing more than the end of life, it is certain that all who lives well to the end, dies well; nor can he die ill, who hath never lived ill; as, on the other hand, he who hath never led a good life, cannot die a good death. The same thing is observable in many similar cases: for all that walk along the right path, are sure to arrive at the place of their destination; whilst, on the contrary, they who wander from it, will never arrive at their journey's end. 
St. Robert Bellarmine
"One God, One Faith, One Baptism"
For, in truth, when released from these corporeal chains, "we shall see God as He is" (1 John 3:2), we shall understand perfectly by how close and beautiful a bond divine mercy and justice are united; but, as long as we are on earth, weighed down by this mortal mass which blunts the soul, let us hold most firmly that, in accordance with Catholic teaching, there is "one God, one faith, one baptism" [Eph. 4:5]; it is unlawful to proceed further in inquiry.
Pope Pius IX, Singulari Quadam
Trustful Surrender to God's Merciful Providence!
But you, who do you think you, a human being, are to answer back to God? Something that was made, can it say to its maker, why did you make me this shape? A potter surely has the right over his clay to make out of the same lump either a pot for special use or one for ordinary use (Romans 9:20-21). Accuse God of greater calumny by asking Him why He said, when Esau and Jacob were still in their mother's womb: "I loved Jacob but I hated Esau…." It is true that neither fertile Britain, nor the people of Scotland, nor any of the barbar­ian nations as far as the ocean knew anything about Moses and His prophets. Why was it necessary that He come at the end of those times when numerous multitudes of people had already perished? Writing to the Romans, the blessed Apostle (St. Paul) cautiously airs this question but he cannot answer it and leaves it to God's knowl­edge. So, you should also deign to accept that there may be no answer to what you ask. To God be the power and He does not need you as His advocate. 
St. Jerome
When the "means" are necessary to achieve the "ends", then the "means" must be "judged" in the same "respect" as the ends, that is, they must be judged without "measure," "within no limits."
One must judge one way in respect to the end and another in respect to the means. With regard to the latter, there is measure; not so with regard to the end itself. Every one attains it as best he may. The commandment of the love of God, which is the end of the Christian life, is confined within no limits, as if a certain measure fell under the commandment, but a greater love came under the counsel as an achievement transcending the bounds of the commandment. Each and every one is commanded to love God as best he can, and this is evident from the form of the commandment, 'thou shalt,' etc. Each and every one fulfills it according to his capacity, one more perfectly, another less perfectly. 
St. Thomas
Those men (the Church Fathers) are to be believed, moreover, in accordance with the following rule: Only that is to be held as certain, valid and beyond doubt, which either all or most of them have confirmed in one and the same sense – manifestly, frequently, and persistently, as though a council of masters stood in agreement – and which they have accepted, kept, and handed on.  On the other hand, what some saint, learned man, bishop, confessor, or martyr has individually thought outside of, or even contrary to, the general opinion must be considered his personal, particular, and quite private opinion, entirely removed from the common, public and general opinion.
St. Vincent of Lerins
With regard to the tradition of the Church, two precautions had to be rigorously and thoroughly observed, adhered to by everyone who does not wish to become a heretic: first, it must be ascertained whether there exists from ancient times a decree established by all the bishops of the Catholic Church with the authority of a universal council, and second, should a new question arise for which no decree can be found, one must revert to the opinions of the holy fathers; to be more precise, of those fathers who remained in their own times and places in the unity of communion and of faith and who were therefore held as teaching 'probable' doctrine. 
St. Vincent of Lerins
"Pearls of Great Price" – Every single one of our Immemorial Ecclesiastical Traditions which the "dogs" despise!
What are these mysteries? What are these good pearls? They are not only every doctrine of Jesus Christ and every dogma of His Church, but every holy sacrament, every pious practice, every rule and ordinance of the Church; every means of practicing and advancing virtue and good works; every means of conferring and increasing the sanctifying grace of God, consequently sanctity and holiness of life, which is a pearl of infinite value, and adorns the soul with such transcendent beauty that the mind of man can never conceive its inestimable grandeur and loveliness. Moreover, each of these heavenly gifts was purchased at the infinite price of the precious blood of Jesus, from which it derives all its beauty and virtue. The least of them is worth buying, even the risk of losing all that a man holds dear in this life. Even a drop of holy water or a blessed medal is to time pious believer a "holy thing," a valuable pearl. "The sensual man, who perceiveth not the things that are of the Spirit of God," despise them; they are "foolishness to him." But the true Christian believes that "every creature is sanctified by prayer and the word of God," and when sanctified it is a "holy thing" and not to be given to dogs — that is to say, to such as would have no more respect for them than a dog, if it were given to him.
Rev. Joseph Prachensky, S.J., The Church of the Parables and True Spouse of the Suffering Savior
It is incumbent on all Catholics who are anxious to approve themselves genuine sons of Mother Church, to adhere henceforward to the holy faith of the holy Fathers, to be wedded to it, to die in it; but as to the profane novelties of profane men— to detest them, abhor them, oppose them, give them no quarter.
Hermeneutics of Continuity/Discontinuity
Pope Francis Teaches:
If someone comes to you and feels something must be removed from him, but perhaps he is unable to say it, but you understand … it's all right, he says it this way, with the gesture of coming. First condition. Second, he is repentant. If someone comes to you it is because he doesn't want to fall into these situations, but he doesn't dare say it, he is afraid to say it and then not be able to do it. But if he cannot do it, ad impossibila nemo tenetur. And the Lord understands these things, the language of gestures. Have open arms, to understand what is inside that heart that cannot be said or said this way … somewhat because of shame … you understand me. You must receive everyone with the language with which they can speak.  Pope Francis the Faithless
Catholic Church Teaches:
If any one denieth, that, for the entire and perfect remission of sins, there are required three acts in the penitent, which are as it were the matter of the sacrament of Penance, to wit, contrition, confession, and satisfaction, which are called the three parts of penance; or saith that there are two parts only of penance, to wit, the terrors with which the conscience is smitten upon being convinced of sin, and the faith, generated (a) by the gospel, or by the absolution, whereby one believes that his sins are forgiven him through Christ; let him be anathema. Council of Trent, Canon IV on the sacrament of Penance
The hermeneutic of continuity between Liberation Theology and the Gaia Cult of Earth Worship demonstrates that they are of one and the same provenance!  Is any faithful Catholic really surprised?  Should anyone be surprised that Pope Francis finds in Boff a kindred spirit?
Liberation Theologian Boff: "Francis is One of Us"
OnePeterFive | Maike Hickson | December 26, 2016
On 25 December 2016 the Brazilian Leonardo Boff, one of the most prominent theorists and operatives of Latin American Liberation Theology, gave a candidly revealing and manifoldly informative interview to the German regional newspaper Kölner Stadt-Anzeiger. Due to his confident, if not presumptuous, openness, the 78-year-old Boff (b. 14 December 1938) speaks about several matters of moment which we otherwise would not so easily hear about.
For example, he reveals the following:
<![if !supportLists]>1. <![endif]>How and why Pope Francis did not meet Boff in Rome, as planned, on the day before the second Synod on the Family in 2015 – because the pope was angry at the Thirteen Cardinals' Letter and was trying to quiet the situation (and himself?) ahead of the Synod;
<![if !supportLists]>2. <![endif]>How Cardinal Walter Kasper recently told Boff that Pope Francis has some "big surprises" planned;
<![if !supportLists]>3. <![endif]>How Pope Francis intends to allow the Catholic Church in Brazil to permit married priests, as his friend Cardinal Claudio Hummes has been requesting now for some time;
<![if !supportLists]>4. <![endif]>How Pope Francis had requested from Boff material for the writing of his own encyclical Laudato Si and how the pope thanked him afterwards;
<![if !supportLists]>5. <![endif]>How Boff considers Pope Francis to be "one of us," meaning one of the supportive sympathizers with liberation theology.
In the following, therefore, I shall translate parts of this important interview. The words of Leonardo Boff will speak for themselves. Important to note in this context, however, is that Boff himself was publicly criticized and silenced in 1985 by Cardinal Joseph Ratzinger – then the Prefect of the Congregation for the Doctrine of the Faith (CDF) – for his unorthodox writings that boldly go quite far against Church doctrine. Thus, in 1992, he both formally left the Franciscan Order to which he had belonged and he also then publicly left the Catholic priesthood.
QUESTION: Liberation Theology of Latin America – one of whose most prominent representatives you certainly are – has now received new honors [and encouraging support] from and through Pope Francis. [Is there now to be] A rehabilitation also for you personally, after your years-long struggles with Pope John Paul II himself and with his highest defender of Doctrine, Joseph Ratzinger, who later became Pope Benedict XVI?
Francis is one of us. He has turned Liberation Theology into a common property of the Church. And he has widened it. Whoever speaks today of the poor, also has to speak of the earth, because it, too, is now being plundered and abused. "To hear the cry of the poor," that means to hear the cry of the animals, the forests, of the whole tortured creation. The whole earth cries. Also, says the pope – and he thus quotes one of the titles of one of my books – we have to hear simultaneously the cry of the poor and the cry of the earth. And, for sure, both need to be liberated. I myself have dealt in the recent past with this widening of the Liberation Theology. And that [this environmental dimension] is also the fundamentally new aspect in Laudato Si.
QUESTION: ….which is now in the "ecological encyclical" of the pope promulgated in the year 2015. How much Leonardo Boff is in Jorge Mario Bergoglio?
The encyclical belongs to the pope. But he has consulted with many experts.
QUESTION: Has he read your books?
More than that. He asked me for material for the sake of Laudato Si. I have given him my counsel and sent to him some of what I have written. Which he has also used. Some people told me they were thinking while reading: "Wait, that is Boff!" By the way, Pope Francis directly told me: "Boff, don't send the papers directly to me."
QUESTION: Why not?
He said: "Otherwise, the Sottosegretari (the employees of the Vatican administration, editors [of the Kölner Stadt-Anzeiger]) will intercept them and I will not receive them. Rather, send the things right to the Argentine Ambassador [at the Holy See] with whom I have a good connection, then they will safely land into my hands." For that, one needs to know that the current Ambassador at the Holy See is an old friend of the pope from his time in Buenos Aires. They have often drunk together mate [a special drink from Argentina, a sort of tea]. Then, one day before the publication of the encyclical, the pope had someone call me in order to thank me for my help.
QUESTION: A personal meeting with the pope is still outstanding?
He [Pope Francis] has sought a reconciliation with the most important representatives of the Liberation Theology: with Gustavo Gutierrez, Jon Sobrino, and likewise with me. I have said to him with respect to Pope Benedict – respectively Joseph Ratzinger – "But that other is still alive, after all!" He did not accept this. "No," he said, "Il Papa sono io" – "The pope, that is me!" We were welcomed to come. That is where you see his courage and his decisiveness.
QUESTION: Why then has your visit not yet worked out?
I had received an invitation and I even had already landed in Rome. But just that day, immediately before the beginning of the [second] Synod on the Family in 2015, 13 cardinals – among them the German Cardinal Gerhard Müller – rehearsed a rebellion against the pope with a letter addressed to him which then, o surprise!, was published in a newspaper. The pope was angry and he told me: "Boff, I have no time. I have to establish calm before the synod begins. We will see each other another time."
QUESTION: But also with the hoped-for calm, that did not really work out, either, did it?
The pope feels the sharpness of the headwind from his own ranks, especially coming from the U.S. This Cardinal Burke, Leo Burke, who now – together with your retired Cardinal Meisner from Cologne – has already written another letter [to the pope]; he is is the Donald Trump of the Catholic Church (laughs). But, unlike Trump, Burke has now been neutralized within the Curia. Thanks be to God. These people really believe that it is up to them to correct the pope. As if they are above the pope. Something like this is unusual [sic!], if not unprecedented in the history of the Church. One may criticize the pope, one may have discussions with him. That is what I have often done. But, that cardinals publicly accuse the pope of the spreading of theological mistakes or even heresies, that is – I think – too much. That is an affront with which a pope cannot put up. The pope cannot be judged, that is the teaching of the Church.
QUESTION: With all your enthusiasm for the pope – what is it with these Church reforms which so many Catholics have expected from Francis; but where, in fact, not so much has yet happened?
You know, as far as I understand, the center of his interest is not any more the Church – and certainly not the internal operation of the Church – but, rather, the survival of humanity, the future of the earth. […] I believe that there is a hierarchy of problems for him. When the earth perishes, all the other problems have also been taken care of. But, with regard to the questions within and about the Church: wait and see! Only recently, Cardinal Walter Kasper, a close confidant of the pope, told me that soon there will be some great surprises.
QUESTION: What do you expect?
Who knows? Perhaps a diaconate for women, after all. Or the possibility that married priests may be again engaged in pastoral care. That is an explicit request from the Brazilian bishops to the pope, especially from his friend, the retired Brazilian Curial Cardinal Claudio Hummes. I have heard that the pope wants to meet this request – for now and for a certain experimental period in Brazil. This country with its 140 million Catholics should at least have 100,000 priests. But, there are only 18,000. Institutionally, this is a catastrophe. No wonder that the faithful now go in droves to the Evangelicals and the Pentecostals, who fill this personal vacuum. If now all these thousands of already married priests might again exercise their office, this would be a first step toward an improvement of the situation – and, at the same time, it would be an impulse [and a sign] that the Catholic Church now loosens the fetters of obligatory celibacy. [my emphasis]
QUESTION: If the pope were to make a decision in this sense and direction – would you yourself, as a former Franciscan priest, also again undertake priestly duties?
I personally do not need such a decision. It would not change anything for myself because I still do what I have always done: I baptize, I give Christian burials, and if I happen to come into a parish without a priest, then I also celebrate Mass together with the people.
QUESTION: Is it very "German" to ask whether you are permitted to do that?
Up to now, no bishop whom I know has ever either criticized it or forbidden it. The bishops, on the contrary, are happy and tell me: "the people have a right [sic] to the Eucharist. Just keep doing it!" My theological teacher, Cardinal Paulo Evaristo Arns – who just died a few days ago – was, for example, of a very great openness. He went so far that, when he saw married priests sitting in the pew during Mass, he had them come to the altar and he then concelebrated the Eucharist with them. He did it often and said: "You are, after all, still priests – and you will remain so!"
Comment by Maike Hickson:
In the context of this blunt interview – and with Boff's apparently newly discovered "orthodox" criticisms of those people who now even dare to criticize a pope – it might be worth recalling and reading what Leonardo Boff had earlier said, back in 2001.
For, in that 2001 interview with the Internet site Communità Italiana, he also spoke bluntly concerning both Cardinal Joseph Ratzinger himself – then Head of the Congregation for the Doctrine of the Faith under Pope John Paul II – and Ratzinger's own putatively provocative defense of certain traditional positions and doctrines of the Catholic Church:
"What I can say is that the dominant tendency in the Vatican under this pontificate [of John Paul II] is highly fundamentalist. A Cardinal like J. Ratzinger who publishes an official [Vatican] document in which he says that the only true Church is the Catholic Church and that the rest are not even churches, that the only legitimate religion is the Catholic religion and that the others have no faith (they are only convictions and beliefs) – he commits religious terrorism [sic] and is in grave theological error, as well." [my emphasis]
The poignancy – and irony – of these Boff comments increases when one considers that, in 1970 in Munich, it was Cardinal Ratzinger himself who was one of the committee of select professorial guides of Leonardo Boff's own doctoral dissertation de Ecclesia: concerning "the Church as Sacrament" in light of some of the world's purported experiences. The main title of Boff's dissertation, in German, was: Die Kirche als Sakrament im Horizont der Welterfahrung.
In the larger context of this recent 25 December 2016 interview with Leonardo Boff, we also would like to remind our readers of the work of the Vatican specialist, Dr. Sandro Magister, who has repeatedly pointed to the possibility, even the probability, that Pope Francis himself will grant Brazil the permission to allow for married priests. We also remember that we ourselves earlier reported how – right after the publication of the 13 Cardinals Letter by way of Dr. Magister himself – there also came trustworthy reports about Pope Francis' own outburst of anger over that polite, but firmly orthodox, initiative of the cardinals. Thus in his confident bluntness, Leonardo Boff now unexpectedly confirms the earlier work of journalists, both of Dr. Magister himself and, in a small way, of mine own.
Remember in your charity the following pray requests:       
Welfare of expectant mother: Erin Rhoad, Victoria Dimmel, and Erika Zepeda,
Gene Peters asks our prayers, Denis Hybarger, who is gravely ill,
That Joseph Milovich may have a holy death,
For the bodily and spiritual welfare of Sandra Peters,
The welfare of the Anthony & Janice Mazzone family,  
Lorena Vagedes, the grandmother of Charles Zepeda, who is in failing health,
Dominic Villani and Megan Rodenbough, for their spiritual welfare,
Sean McLaughlin, who has had recent serious medical problem,
Spiritual welfare of Christina Hoffman,
The spiritual welfare of our friend, John Henderson,
For the health and spiritual welfare of Jill Kephart, the daughter of Gail, and her children,
The Drews ask your prayers for the welfare of the Philip Nell Family,
Donna Marbach, who is recovering from surgery after a recent fall,
Luis Rafael Zelaya, the brother of Claudia Drew, who is seriously ill,
For the health of Kim Cochran, the daughter-in-law of Joseph and Brenda Cochran, the wife of their son Joshua,
Louie Verrecchio, Catholic apologist, who has a health problem,
John Minidis, Jr. family, for help in their spiritual trial,  
John & Joan DeMarco, for their health and spiritual welfare,
Helen Brugger, for the grace of a holy death,
Regina (Manidis) Miller, her spiritual welfare and health,   
Melissa Elena Levitt, her health and conversion, and welfare of her children,
For the grace of a holy death, Nancy Marie Claycomb,
The health and spiritual welfare of Tom Grow, Amanda Gardner, and Alex Estrada,
Conversion of Annette Murowski, and her son Jimmy,
Brent Keith from Indiana has petitioned our prayers for the Keith Family,
The welfare of the Schmedes Family, and the Mike and Mariana Donohue Family,
The spiritual welfare Robert Holmes Family,
For the welfare of Fr. Paul J. Theisz, who is seriously ill with cancer, is the petition of Fr. Waters,
For the spiritual and temporal welfare of Irwin Kwiat,
Fr. Waters asks our prayers for Elvira Donahy, who is recovering from a stroke,
Kimberly Ann, the daughter of John and Joann DeMarco, for her health and spiritual welfare,
Mufide Rende, a traditional Catholic from India has asked our prayers for her welfare,
Mary & Bill Glatz, the welfare of their family,
Barbara Harmon, who is gravely ill, and still cares for her ailing parents,
Jason Green, a father of ten children who has been seriously injured,
For the health and welfare of Kolinsky and Sorace families,
Fr. Waters asks our prayers for the health and spiritual welfare of Brian Abramowitz,
Janine Mullen, for her health and help for her family,
Thomas Schiltz family, in grateful appreciation for their contribution to the beauty of our chapel,
Carlo A. De Porto, who is in failing health,
Welfare of Bishop Richard Williamson, for strength and courage in the greater battles to come,
John Rhoad, for his health and spiritual welfare,
Angelina Montesano family & Helen Snyder, for their health and spiritual welfare,
Kathy Boyle, requests our prayers for her welfare,
Michael J. Brigg & his family, who have helped with the needs of the Mission,
Nancy Deegan, her welfare and conversion to the Catholic Church,
Francis Paul Diaz, who was baptized at Ss. Peter & Paul, asks our prayers for his spiritual welfare,
The conversion of David Keithley and the welfare of the Nathaniel Miller family, are the petitions of Gene Peters,
The Drews ask your intercession for the welfare of Brendon McGuire, a young father of three, who has been diagnosed with cancer,
For the conversion of Ben & Tina Boettcher family, Karin Fraessdorf, Eckhard Ebert, and Fahnauer family,
Fr. Waters requests our prayers for Br. Rene, SSPX who has been ill, and for Fr. Thomas Blute, 
Rose Cuono, who is in failing health,
For the health and welfare of Kathryn Lederhos, the aunt of David Drew,
Fr. Peterson asks our prayers for Charles Valenti, who is dying and his wife, Julia,
For the welfare of Fr. Paul DaDamio and Fr. William T. Welsh,
The Drew's ask our prayers for the welfare of Joe & Tracy Sentmanat family, Keith Drew, Robert Drew Family, Christy Koziol & her children, Fred Nesbit and Michael Nesbit families, and Gene Peters Family, the John Manidis Family, the Sal Messinio Family, Michael Proctor Family,
Ryan Boyle grandmother, Jane Boyle, who is failing health,
Mel Gibson and his family, please remember in our prayers,
Rev. Timothy A. Hopkins, prayers for his mother, the Mission of St. Philomena in Miami, and the welfare of Fr Jean-Luc Lafitte,
Ebert's request our prayers for the Andreas & Jenna Ortner Family,
Joyce Paglia has asked prayers for George Richard Moore Sr. & his children, and her brother, George Panell, her daughter, Lisa Brandenburg, and her sister, Meridith Stewert,
For the welfare of Anthony & Joyce Paglia, who are responsible for the beautiful statuary in our chapel,
Philip Thees asks our prayers for his family, for McLaughlin Family, the conversion of Bruce Heller, & Janet Gardner, the welfare of Dan Polly Weand, the conversion of Sophia Herman, Tony Rosky, and Carl Ropeter, the welfare Nancy Erdeck, the wife of the late Deacon Erdeck, and the welfare of Frank D'Agustino who is ill, the health of Charles Kanaskie, and the health of his brother, Thomas Thees, John Calasanctis, Stephen Cagorski, Tony Rosky, John Bogda, Maryann Reutter and the conversion of Martha Mochan who is gravely ill.
Pray for the Repose of the Souls:
Fr. Waters asks our prayers for the repose of the soul of Fr. Stephen J. India, C.M.,
Agusta Wildt,  the mother of Joyce Mackin, who attend this chapel in the past, died December 18,
Michael Giannttasio, a traditional Catholic, died during exercises with USMC,
Bishop Jean-Marie Benoît Balla, suspected victim of homosexuals who he opposed, tortured and murdered late June, 
Marie Mackin, the mother of Joseph Mackin, died August 11,
Theresa Marlyn Manidis, July 11 and John Manidis, July 30, following a MVA, both died wearing our Lady's scapular and fortified with the sacraments,
Thomas Aquinas Francis, a third-order Dominican, father of 10, grandfather of 66, died July 4,
Joseph McLaughlin, who died June 13,
Nicholas Bartko, a 19 year old who drowned June 12,
Joseph Brown, died on Maundy Thursday, April 13,
Helen  Lewis, died April 5 after receiving the last sacraments,
Joseph John Vennari, editor of Catholic Family News, died April 4,
George Kirsch, our good friend and supporter of this Mission, died February 15,
Fr. Mecurio Fregapane, died Jan 17, was not a traditional priest but always charitable,
Fr. Casimir Peterson, a priest who often offered the Mass in our chapel and provided us with sound advice, died December 4,
Fr. Constantine Bellasarius, a faithful and always charitable Eastern Rite Catholic Melkite priest, who left the Roman rite, died November 27,
Christian Villegas, a motor vehicle accident, his brother, Michael, requests our prayers,
Mary Butler, the aunt of Fr. Samuel Waters, died October 17,
Joseph DeMarco, the nephew of John DeMarco, died October 3,
John Fergale, died September 25 after receiving the traditional sacramental rites of the Church wearing the brown scapular,
John Gabor, the brother of Donna Marbach, died September 9,
Fr. Eugene Dougherty, a faithful priest, fittingly died on the Nativity of the BVM after receiving the traditional Catholic sacraments,
Phyllis Schlafly, died September 5,
Helen Mackewicz, died August 14,
Mark A. Wonderlin, who died August 2,
Fr. Carl Cebollero, a faithful priest to tradition who was a friend of Fr. Waters and Fr. DeMaio,
Jessica Cortes, a young mother of ten who died June 12,
Frances Toriello, a life-long Catholic faithful to tradition, died June3, the feast of the Sacred Heart, and her husband Dan, died in 1985, 
John McLaughlin, a friend of the Drew's, died May 22,
Angela Montesano, who died April 30, and her husband, Salvatore,  who died in July 3, 2013,
Charles Schultz, died April 5, left behind nine children and many grandchildren, all traditional Catholics,
Esperanza Lopez de Callejas, the aunt of Claudia Drew, died March 15,
Fr. Edgardo Suelo, a faithful priest defending our traditions who was working with Fr. Francois Chazal in the Philippines, died February 19,
Conde McGinley, a long time laborer for the traditional faith, died February 12, at 96 years,
The Drew family requests your prayers for Ida Fernandez and Rita Kelley, parishioners at St. Jude,
Fr. Stephen Somerville, a traditional priest who repented from his work with the Novus Ordo English translation, died December 12,
Fr. Arturo DeMaio, a priest that helped this Mission with the sacraments and his invaluable advice, died December 2,
J. Paul Carswell, died October 15, 2015,
Solange Hertz, a great defender of our Catholic faith, died October 3, the First Saturday of the month,
Gabriella Whalin, the mother of Gabriella Schiltz, who died August 25,
Mary Catherine Sick, 14 year old from a large traditional Catholic family, died August 25,
Fr. Paul Trinchard, a traditional Catholic priest, died August 25,
Stephen J. Melnick, Jr., died on August 21, a long-time faithful traditional Catholic husband and father, from Philadelphia,
Patricia Estrada, died July 29, her son Alex petitions our prayers for her soul,
Fr. Nicholas Gruner, a devoted priest & faithful defender of Blessed Virgin Mary and her Fatima message, died April 29,
Sarah E. Shindle, the grandmother of Richard Shindle, died April 26,
Madeline Vennari, the mother of John Vennari, died December 19,
Salvador Baca Callejas, the uncle of Claudia Drew, died December 13,
Robert Gomez, who died in a motor vehicle accident November 29,
Catherine Dunn, died September 15,
Anthony Fraser, the son of Hamish Fraser, died August 28,
Jeannette Rhoad, the grandmother of Devin Rhoad, who died August 24,
John Thees, the uncle of Philip Thees, died August 9,
Sarah Harkins, 32 year-old mother of four children, died July 28,
Anita Lopez, the aunt of Claudia Drew,
Fr. Kenneth Walker, a young traditional priest of the FSSP who was murdered in Phoenix June 11,
Fr. Waters petitions our prayers for Gilberte Violette, the mother of Fr. Violette, who died May 6,
Pete Hays petitions our prayers for his brothers, Michael, died May 9, and James, died October 20, his sister, Rebecca,  died March17, and his mother, Lorraine Hayes who died May 4,
Philip Marbach, the father of Paul Marbach who was the coordinator at St. Jude in Philadelphia, died April 21,
Richard Slaughtery, the elderly sacristan for the SSPX chapel in Kansas City, died April 13,
Bernedette Marie Evans nee Toriello, the daughter of Daniel Toriello , died March 31, a faithful Catholic who suffered many years with MS, 
Natalie Cagorski, died march 23,
Anita Lopez de Lacayo, the aunt of Claudia Drew, who died March 21,
Mario Palmaro, Catholic lawyer, bioethicist and professor, apologist, died March 9, welfare of his widow and children,
Daniel Boyle, the uncle of Ryan Boyle, died March 4,
Arthur Harmon, died January 18,
Fr. Waters petitions our prayers for the soul of Jeanne DeRuyscher, who died January 17,
Joseph Proctor, died January 10,
Susan Scott, a devote traditional Catholic who made the vestments for our Infant of Prague statue, died January 8,
Brother Leonard Mary, M.I.C.M., (Fred Farrell), an early supporter and friend of Fr. Leonard Feeney, died November 23,
John Fergale, requests our prayers for his sister Connie, who died December 19,
Jim Capaldi, died December 15,
Brinton Creager, the son of Elizabeth Carpenter, died December 10, 
Christopher Lussos, age 27, the father of one child with an expecting wife, died November 15,
Jarett Ebeyer, 16 year old who died in his sleep, November 17, at the request of the Kolinsky's,
Catherine Nienaber, the mother of nine children, the youngest three years of age, killed in MVA after Mass, 10-29,
Nancy Aldera, the sister of Frances Toriello, died October 11, 2013 at 105 years of age,
Mary Rita Schiltz, the mother of Thomas Schiltz, who died August 27,
William H. (Teddy) Kennedy, Catholic author of Lucifer's Lodge, died August 14, age 49, cause of death unknown,
Alfred Mercier, the father of David Mercier, who died August 12,
The Robert Kolinsky asks our prayers for his friend, George Curilla, who died August 23,
John Cuono, who had attended Mass at our Mission in the past, died August 11,
Raymond Peterson, died July 28, and Paul Peterson, died February 19, the brothers of Fr. Casimir Peterson,
Margaret Brillhart, who died July 20,
Msgr. Joseph J. McDonnell, a priest from the diocese of Des Moines, who died June 8,
Patrick Henry Omlor, who wrote Questioning The Validity of the Masses using the New, All English Canon, and for a series of newsletters which were published as The Robber Church, died May 2, the feast of St Athanasius,  
Bishop Joseph McFadden, died unexpectedly May 2,
Timothy Foley, the brother-in-law of Michelle Marbach Folley, who died in April,
William Sanders, the uncle of Don Rhoad, who died April 2,
Gene Peters ask our prayers for the repose of the soul of Mark Polaschek, who died March 22,
Eduardo Gomez Lopez, the uncle of Claudia Drew, February 28,
Cecelia Thees, died February 24,
Elizabeth Marie Gerads, a nineteen year old, the oldest of twelve children, who died February 6, 
Michael Schwartz, the co-author with Fr. Enrique Rueda of "Gays, Aids, and You," died February 3,
Stanley W. Moore, passed away in December 16, and Gerard (Jerry) R. Pitman, who died January 19, who attended this Mission in the past, 
Louis Fragale, who died December 25,
Fr. Luigi Villa, Th.D. author of Vatican II About Face! detailing the heresies of Vatican II, died November 18 at the age of 95,
Rev. Michael Jarecki, a faithful traditional Catholic priest who died October 22,and Rev. Hector Bolduc, who died September 10,
Jennie Salaneck, died September 19 at 95 years of age, a devout and faithful Catholic all her life,
Dorothy Sabo, who died September 26,
Cynthia (Cindy) Montesano Reinhert, the mother of nine children, four who are still at home, died August 19,
Regina Spahalsky, who died June 24, and for the soul of Francis Lester, her son,
Julia Atkinson, who died April 30,
Antonio P. Garcia, who died January 6, 2012 and the welfare of his teenage children, Andriana and Quentin,
Helen Crane, the aunt of David Drew who died February 27,
Fr. Timothy A. Hopkins, of the National Shrine of St. Philomena, in Miami, November 2,
Frank Smith, who died February 7, and the welfare of his wife, Delores,
Eduardo Cepeda, who died January 26,
Larry Young, the 47 year old father of twelve who died December 10 and the welfare of his wife Katherine and their family,
Sister Mary Bernadette, M.I.C.M., a founding member of the Slaves of the Immaculate Heart of Mary, died December 16,
Joeseph Elias, who died on September 28,
William, the brother of Fr. Waters, who died September 7,
Donald Tonelli, died August 1,
Rev. Fr. Gregory Hesse, of Austria, a great defender of Catholic Truth, died January 25, 2006,
Emma Colasanti, who died May 29,
Mary Dullesse, who died April 12, a Catholic convert who died wearing our Lady's scapular,
Ruth Jantsch, the grandmother of Andre Ebert, who died April 7, Derrick and Denise Palengat, his godparents,
Philip D. Barr, died March 5, and the welfare of his family, 
Judith Irene Kenealy, the mother of Joyce Paglia, who died February 23, and her son, George Richard Moore, who died May 14, 
For Joe Sobran who died September 30,
Fr. Hector Bolduc, a great and faithful priest, died, September 10, 2012,
John Vennari asks our prayers for Dr. Raphael Waters who died August 26,
Stanley Bodalsky, the father of Mary Ann Boyle who died June 25,
Mary Isabel Kilfoyle Humphreys, a former York resident and friend of the Drew's, who died June 6th,
Rev. John Campion, who offered the traditional Mass for us every first Friday until forbidden to do so by Bishop Dattilo, died May 1,
Joseph Montagne, who died May 5,
For Margaret Vagedes, the aunt of Charles Zepeda, who died January 6,
Fr. James Francis Wather, died November 7, 2006, author of The Great Sacrilege and Who Shall Ascend?, a great defender of dogma and liturgical purity,
Fr. Enrique Rueda, who died December 14, 2009, to whom our Mission is indebted,
Fr. Peterson asks to remember, Leonard Edward Peterson, his cousin, Wanda, Angelica Franquelli, and the six priests ordained with him,
Philip Thees petitions our prayers for Beverly Romanick, Deacon Michael Erdeck, Henry J. Phillips, Grace Prestano, Connie DiMaggio, Elizabeth Thorhas, Elizabeth Thees, Theresa Feraker, Hellen Pestrock, and James & Rose Gomata,
Fr. Didier Bonneterre, the author of The Liturgical Movement, and Fr. John Peek, both were traditional priests,
Brother Francis, MICM, the superior of the Slaves of the Immaculate Heart of Mary in Richmond, NH, who died September 5,
Rodolfo Zelaya Montealegre, the father of Claudia Drew, who died May 24,
Rev. Francis Clifford, a devout and humble traditional priest, who died on March 7,
Benjamin Sorace, the uncle of Sonya Kolinsky.
<![if !vml]>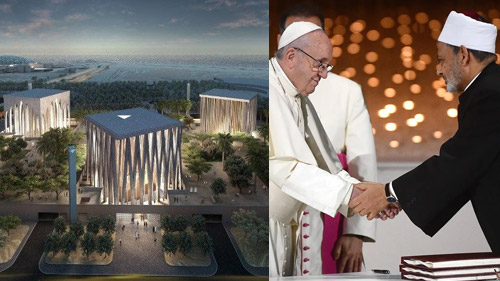 <![endif]>
"It is a sin to believe there is salvation outside the Catholic Church!"
Blessed Pope Pius IX
PREVIOUS BULLETIN POSTS BELOW THAT REMAIN TIMELY:
Hermeneutics of Continuity/Discontinuity -  the difference between preaching and dialogue!
The "Traditional Evangelization" – Conversion to the True Faith in the Catholic Church
<![if !supportLists]>· <![endif]>"Go ye into the whole world, and preach the gospel to every creature. He that believeth and is baptized, shall be saved: but he that believeth not shall be condemned." 
Jesus Christ, Mark 16, 15-16
<![if !supportLists]>· <![endif]>"There is but one universal Church of the faithful, outside which no one at all is saved."
Pope Innocent III, Fourth Lateran Council 1215
<![if !supportLists]>· <![endif]>"We declare, say, define, and pronounce that it is absolutely necessary for the salvation of every human creature to be subject to the Roman Pontiff."
Pope Boniface VIII, Unam Sanctam, 1302 
<![if !supportLists]>· <![endif]>"The most Holy Roman Church firmly believes, professes and preaches that none of those existing outside the Catholic Church, not only pagans, but also Jews and heretics and schismatics, can have a share in life eternal; but that they will go into the eternal fire which was prepared for the devil and his angels, unless before death they are joined with Her; and that so important is the unity of this ecclesiastical body that only those remaining within this unity can profit by the sacraments of the Church unto salvation, and they alone can receive an eternal recompense for their fasts, their almsgivings, their other works of Christian piety and the duties of a Christian soldier. No one, let his almsgiving be as great as it may, no one, even if he pour out his blood for the Name of Christ, can be saved, unless he remain within the bosom and the unity of the Catholic Church."
Pope Eugene IV, Cantate Dominio, 1441
The "Old-New Evangelization" of Vatican II – Ecumenical Convergence replaced Conversion
[According to Lumen Gentium] the Catholic Church has no right to absorb the other Churches... [A] basic unity — of Churches that remain Churches, yet become one Church — must replace the idea of conversion, even though conversion retains its meaningfulness for those in conscience motivated to seek it. 
Fr. Josef Ratzinger, Theological Highlights of Vatican II
Heretics and schismatics place an obstacle to God's grace by their sins of infidelity and schism in which they actually persevere. 
St. Robert Bellarmine
Heresy as an act of the "Authentic Magisterium" only makes the pope a heretic!
[…..] The "hermeneutic of continuity," or the attempt to interpret erroneous or ambiguous documents in the light of the Tradition of the Church, did not work well even when it was promoted by a Pope like Benedict XVI. Is it not an illusion to pretend to keep using it when it is now the Pope himself who proposes the hermeneutic of discontinuity? Is it not simpler and more logical to remember that there can be errors contained in non-infallible acts of the ordinary Magisterium? "Authentic Magisterium" does not in fact mean "dogmatic," and if the believer observes, in a reasonably evident manner, a precise opposition between a text of this Magisterium and the divine law of the Church, after accurately studying the matter, he may licitly suspend or negate his assent to the papal document. This doctrine is found in the writings of the most authoritative theologians, such as Fr. Hugo von Hurter (1832-1914), who affirms:
"If in the mind of the believer there are grave and solid reasons, above all theological, against decisions of the authentic Magisterium (= non-infallible), whether episcopal or pontifical, it will be lawful for him to reject the error, assent conditionally, or finally also to suspend assent" (Theologiae Dogmaticae Compendium, Wagneriana-Bloud et Barral, Innsbruck-Parigi, 1883, vol. I, p. 492).
Recalling the words of Saint Paul: "But even if we ourselves or an angel from heaven should preach to you a Gospel other than the one that we preached to you, let him be anathema" (Galatians 1:8), St. Vincent of Lerins comments:
"But why does he say 'even if we ourselves' and not 'even if I myself'? Because he means that also if Peter or Andrew or John or the entire college of the apostles preaches to you a Gospel other than the one that we preached to you, let him be anathema. What tremendous rigor! In order to affirm his fidelity to the primitive faith he spared neither himself nor the other apostles" (Commonitorium, cap. VIII, 2).
The possibility of infidelity to the Tradition of an assembly of bishops, and of Peter himself, however rare, is not excluded. To close one's eyes to reality means to put oneself in a dead end. Both reason and the sensus fidei demand resistance, including public resistance, to a Pope who promotes, encourages, and favors errors and heresies within the Church. ....
Roberto De Mattei, excerpt from A Response to Edward Peters on the Buenos Aires Letter & Authentic Magisterium, December 12, 2017
Pope Francis credited with helping euthanasia law pass in Italy
LifeSiteNews | ROME | December 19, 2017– Euthanasia has come to Italy, and both jubilant right-to-die activists and heartbroken Catholics are giving Pope Francis part of the credit. Moreover, the law does not provide doctors the right to refuse participation via conscientious objection.
Last Thursday the Italian government passed a law allowing adults to determine their end-of-life care, including the circumstances in which they can refuse treatment. Italians will now be able to write "living wills" in which they can refuse not only medical treatment, but also hydration and nutrition.
According to Catholic doctrine, the withdrawal of nutrition and hydration is passive euthanasia.
The Italian end-of-life bill was first introduced thirty years ago, but was vigorously opposed at that time by pro-life politicians who blocked its passage by suggesting over three thousand amendments. However, on Wednesday the amendments were voted down, 180 to 71, with 6 abstentions.
The new legislation will be entered in the official record on the 40th anniversary of the passing of the <![if !vml]>
<![endif]>Italian law allowing abortion.
Critics say the resistance of Catholic politicians to the bill was weakened after Pope Francis' November speech to the Pontifical Academy for Life, in which he indicated that people may refuse life-prolonging medical treatment but failed to note that administration of nutrition and hydration are basic humanitarian care rather than medical treatment. According to Italy's La Repubblica, and The New York Time, many of the bill's supporters, and many Catholics, saw Francis's speech as a "green light" to the new law.
"The words of Pope Francis on the end of life, on November 16 at the Pontifical Academy for Life, were interpreted by all as an 'open door' to the form of euthanasia that is the living will," wrote Roberto di Mattei, Catholic historian and head of Italy's Lepanto Foundation.
The Pope's words on the topic were necessary, wrote Corrado Augias in La Repubblica, "to overthrow the last resistance of some Catholics and--probably--to convince at least a group of them to give their consent to [the pro-euthanasia law]."
Right-to-die advocate Marco Cappato, a member of Italy's far-left "Radical Party" praised Francis immediately after his Academy for Life address for placing the wishes of the sick person at the center of the controversy about medical care for the terminally ill. Francis, he thought, was on the side of the bill.
"That we lack a law giving the least respect to the rights of the sick person has been questioned now by the Pope, too," he wrote at that time. "Who knows if the 'more Catholic than the Pope' clericalists in Parliament will ever take a moment to rethink their obstructionism ...regarding the living will." […..]
Those who choose to be faithful to God must move toward God and away from sin. Those who do nothing, who try not to choose at all will have the choice made for them. They will by default be turned away.
There are moments in our life and in the history of the Church in which one is obligated to choose between two sides, without ambiguity and compromise. The Spiritual Exercises of Saint Ignatius and theology of history of Saint Augustine in The City of God do nothing other than emphasize the Gospel maxim according to which "no one can serve two masters; either he will hate the one and love the other or love the one and hate the other" (Matthew 6:24). Seen in this light, the recent publication in AAS of the letter of Pope Francis to the bishops of Buenos Aires reduces the matter to two diametrically opposed positions. The line of thinking of those cardinals, bishops, and theologians who maintain that it is possible to interpret Amoris Laetitia in continuity with Familiaris Consortio 84 and other documents of the Magisterium has been reduced to dust. Amoris Laetitia is a document which serves as a litmus test: it must be either accepted or rejected in toto. There is not a third position, and the insertion of Pope Francis' letter to the Argentine bishops [into AAS] has the merit of making this clear. 
Professor Roberto de Mattei
St. Thomas Aquinas was not an "Aristotelian," and the neo-Modernists are not saints
When, in the 13th century, Aristotelian thought entered into contact with Medieval Christianity, formed by the Platonic tradition, and when faith and reason were at risk of entering into an irreconcilable opposition, it was Saint Thomas Aquinas who played the role of mediator in the new encounter between faith and philosophy, thus placing faith in a positive relation with the form of reason dominant in his epoch. […] With Vatican Council II the moment when a new reflection of this type was necessary arrived. […] Let us read it and welcome it, guided by a just hermeneutic. 
Benedict XVI, speech of December 22, 2005
The simple fact is that those who have dubbed Thomas with the epithet "Aristotelian" have not hit the mark.  This is the reason why the first modern efforts to open up the world of St. Thomas, which date from about 1890, failed.  Yet they established an image of Thomas which prevailed for a long time, an image which has in fact prevailed to the present day..... From a purely historical point of view, it is a misinterpretation of what really happened to imagine that young Thomas turned to Aristotelianism because it had become modish and that he thus became an "Aristotelian."  This notion literally obstructed any real understanding of Thomas for decades until in recent years it was energetically pointed out that Plato too, Augustine too, the Neo-Platonists Dionysius Areopagita too, are very much very much present and effective in the work of St. Thomas, and that Thomas himself was not unaware of their presence.  Thomas frequently defends Plato against Aristotle; he points out that Aristotle, in his polemics, often did not consider the substance of what Plato said, the veritas occulta, but only the superficial phrasing, the sonus verborum.  The doctrine of Ideas, the conception of the Creation as following prototypes living within the divine Logos, this central Platonic concept was something that Thomas never abandoned.  And a tally of the works of St. Thomas has turned up almost seventeen hundred quotations from Dionysius Areopagita.  This will astonish only those who regard intellectual history as a succession of "isms" that replace one another.... For St. Thomas was anything but a participant in the "excessive cult of Aristotle" which had become a fad in his time. 
Josef Pieper, Guide to Thomas Aquinas
Salvation a Difficult Work - Man's Unwillingness
IT is manifest that there is in man's nature a deep and settled unwillingness, which is the first and greatest barrier to his salvation an unwillingness not simply to be saved, that is, to be made everlastingly blessed—this, as a mere end of their desires, all men long after—but an unwillingness to be saved in the way of salvation which God has ordained. They would fain enter into the strait gate, if they could do it without repenting, or denying self, or crossing their own will, or changing their way of life. If they might live on the very threshold of His kingdom with an unchastened heart, and then, without struggle, shed off the unmortified body of sin and death, and enter new-born into His joy; if, after a life of self-indulgence, they could inherit eternal bliss, and so draw out the indolent, self-pleasing luxury of earth into the perfect blessedness of heaven,—then, indeed, there would be no unwillingness; then the way of life should be broad enough, and many should go in thereat; and the way of destruction narrow, and few should there be that find it. But because the carnal mind is enmity against God, it is the severe holiness of salvation from which they shrink. They know that salvation is, the being saved from sin, from its guilt and from its soil, from the power with which it rules over us, from the love with which we cling to it;—in a word, it is the healing of the soul; the cleansing of its deadly sickness; the making of the sinful creature a holy being. From this men shrink by the recoil of their natural will. They too clearly see that it is from themselves that they must be saved; from what they love and pamper with perpetual license; that they must renounce what they are, and become what they are not; that they must absolutely submit their will to be changed and subdued to His will;—and they are not prepared to put so great a yoke upon themselves. And, besides this, the thought of God's awful and searching presence, all pure, all holy, is insufferable. They feel the awful contrast of their own sullied spirits with His spotless sanctity; and they can neither endure to forsake the sins they doat on, nor dare to draw nigh Him without repentance. 
Cardinal Henry Manning, sermon
Vatican now calls upon the heretical and immoral Orthodox, who permit divorce and remarriage three times, to come to the defense of Francis the Lutheran!
Over the last months, there have been many commentaries and evaluations on this significant document. People have wondered how specific doctrine has been developed or defended, whether pastoral questions have been reformed or resolved, and if particular rules have been either reinforced or mitigated. However, in light of the imminent feast of the Lord's Incarnation -- a time when we commemorate and celebrate that the "divine word assumed human flesh and dwelt among us" (John 1.14) -- it is important to observe that Amoris Laetitia recalls first and foremost the mercy and compassion of God, rather than solely the moral rules and canonical regulations of men.
What has undoubtedly smothered and hampered people in the past is the fear that a "heavenly father" somehow dictates human conduct and prescribes human custom. The truth is quite the opposite, and religious leaders are called themselves to remember and in turn to remind that God is life and love and light. Indeed, these are the terms repeatedly emphasized by Pope Francis in his encyclical, which discerns the experience and challenges of contemporary society in order to discern a spirituality of marriage and family for today's world.
Bartholomew of Constantinople, the Orthodox Patriarch, endorsing Amoris Laetitia which was published in L'Osservatore Romano
OBEDIENCE is only a virtue when it is properly regulated by the virtue of RELIGION which is the FIRST DUTY of every one of the FAITHFUL under the virtue of JUSTICE!
"When a law is enacted contrary to reason, or to the eternal law, or to some ordinance of God, obedience is unlawful, lest while obeying man, we become disobedient to God." 
Leo XIII
"There is a time when those who obey, obey to their own condemnation."
St. Catherine of Siena
"The devil has the Bible but he is in Hell.  It is Tradition what will bring you to Heaven." 
St. Maximilian Kolbe to Fr. Victor Mrosz, who was "excommunicated" for being faithful to Tradition
The Barbarian hopes — and that is the mark of him, that he can have his cake and eat it too. He will consume what civilization has slowly produced after generations of selection and effort, but he will not be at pains to replace such goods, nor indeed has he a comprehension of the virtue that has brought them into being. Discipline seems to him irrational, on which account he is ever marvelling that civilization, should have offended him with priests and soldiers.... In a word, the Barbarian is discoverable everywhere in this, that he cannot make: that he can befog and destroy but that he cannot sustain; and of every Barbarian in the decline or peril of every civilization exactly that has been true. We sit by and watch the barbarian. We tolerate him in the long stretches of peace, we are not afraid. We are tickled by his irreverence; his comic inversion of our old certitudes and our fixed creed refreshes us; we laugh. But as we laugh we are watched by large and awful faces from beyond, and on these faces there are no smiles.

 
Hilaire Belloc
Our refuge in temptation
LET us take two very simple practical rules. One is: when we are tempted by any approach of evil, to fix our eyes inwardly upon Him hanging upon the Cross. Let us then call to mind His five wounds, and His crown of thorns. This will abate our pride, break our will, and cast out our evil thoughts. If the temptation be strong and abiding, keep your eyes upon him until you are delivered. Look upon Him, as upon the true Serpent of brass, till the fever and the poison of your sin be healed. Go, if you can, into some secret place, and kneel down in His sight; and, there, stay upon your knees till the sting of sin is allayed, and the temptation passed away.
The other rule is: to pray, day by day, that our will may be crucified with Him. This prayer, if we persevere, will, by His grace, slay the enmity that is in us, and make us, not enemies, but lovers of His Cross. St. Paul says, "They that are Christ's have crucified the flesh with the affections and lusts;" (Gal. v. 24.) and again, he says still more, "I am crucified with Christ;" (Gal. ii. 20.) This shall be even our state at last. Happy and blessed are they who are dead to themselves, alive to Him alone. Let us, therefore, pray Him so to unite us to the spirit of His crucifixion, that we may die to sin, to the world, to our own will; to all that flatters, fosters, strengthens the love of ourselves. As in Baptism we were signed with His life-giving sign, and charged to fight manfully under His banner, so let us pray, that in life and in death we may be under the shadow of His Cross. Howsoever He may fulfil this prayer, be not afraid. It may be He will send you sickness, or sorrow, or contradiction of sinners, or suffering of some kind. For your prayer is an appeal to His Passion. He may suffer you to receive the stigmas which the world printed on Him. Be it so. Let come what may, if only we have upon us the mark of our crucified Master at that day when the sign of the Son of Man shall appear, and the angels "shall gather His elect from the four winds of heaven."
Cardinal Henry Manning, sermon
<![if !vml]>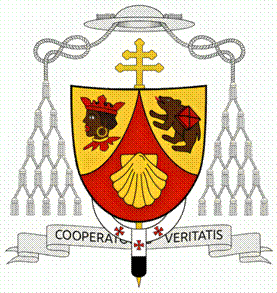 <![endif]>"As regards the bishops, very few of them possess genuine zeal for souls … So we have to pray to Jesus Christ that he would give us as head of the Church one possessed of more spirit and zeal for the glory of God than of learning and human prudence. He should be free of all party attachments and devoid of human respect. If, by chance, for our great misfortune, we should get a Pope that does not have the glory of God as his sole purpose, the Lord will not help him greatly and things from their present condition will go from bad to worse."
St. Alphonsus Marie Liguori, excerpt from letter commenting on the Papal Conclave, October 24, 1774
Bergoglio in the Ratzinger Mold: On the perpetual evolution of Dogma!
My fundamental impulse, precisely from the Council, has always been to free the very heart of the faith from under any ossified strata, and to give this heart strength and dynamism. This impulse is the constant in my life. 
Benedict XVI/Ratzinger
Revolutionary France: Civil Constitution of the Clergy, Title II, Article XXI
Things began to change quickly in 1789. On August 4, the newly assembled National Assembly drafted the 'Declaration of the Rights of Man and Citizen,' and over the next year completely dismantled French society and rebuilt it from the ground up. Part of this included nationalizing all Church lands and transferring ownership to the state. By June 1790 the Assembly had officially abolished the nobility, and on July 12 passed the Civil Constitution of the Clergy.[.....]
The most contentions aspects of the constitution, however, involved how new bishops would be appointed to office and the duties required of them. The Church was now essentially completely incorporated as a branch of government, and bishops were to be elected by popular vote. This was received with outrage by many clergy, as it not only completely up-ended the top-down appointment system of the Church, but would then allow Protestants, Jews, and atheists to directly influence Church matters. What would cause the greatest problems though, was Article XXI of Title II. This required bishops to take an oath before municipal officials asserting their loyalty to the nation of France before all other things, or their office would be declared vacant.[.....]
The oath of loyalty created a massive schism within the clergy. Many lower clergy had supported revolutionary calls for reform, even reform within the Church, but this was beyond the pale. Thousands of priests, monks, and nuns now had to choose between refusing the oath and risking arrest and punishment, or taking the oath and risking their salvation. In March 1791, the Pope forced the issue by issuing a papal bull officially condemning the Revolution's actions towards the Church and leveling excommunication upon any clergy who took the oath.
The clergy was then split into juring priests (those who took the oath) and non-juring or refractory priests (those who refused). ....
Wikipedia
COMMENT: The situation in revolutionary France is analogous to the revolutionary Church that is known as the "Church of the New Advent."  Article XXI of Title II required of every Catholic priest as a necessary condition to function as a priest that he take an oath placing the authority of man above the authority of God. Today, the Church of the New Advent imposes the 1989 Profession of Faith and Oath of Fidelity upon every priest in the Church as a necessary condition to exercise any authority. This Profession includes an unconditional oath of submission of the mind and will, or as Lumen Gentium say, submission of the soul, to the authentic magisterium of the pope. The "authentic magisterium" is a term that only identifies the person who occupies the office of the papacy. The Profession of Faith and Oath of Fidelity demand an unconditional submission of the mind and will to a man as man. Unconditional submission of the mind and will can only be given to God,.... to God alone. It is time that those priests in the Church of the New Advent be referred known as "juring" priests as it will become more and more evident with the passage of time when they will be required to go along with Pope Francis' overturning all Catholic morality.
"Give not that which is holy to dogs; neither cast ye your pearls before swine..."
I reproached a woman some months ago in a parish because she was pregnant with her eighth child, after having had seven C-sections. But does she want to leave the seven as orphans? This is to tempt God. I speak of responsible paternity. This is the way, a responsible paternity. [......] Therefore, the key word, to give you an answer, and the one the Church uses all the time, and I do too, is responsible parenthood. How do we do this? With dialogue. Each person with his pastor seeks how to do carry out a responsible parenthood. That example I mentioned shortly before about that woman who was expecting her eighth child and already had seven who were born with caesareans. That is an irresponsibility. That woman might say 'no, I trust in God.' But, look, God gives you means to be responsible. Some think that – excuse the language – that in order to be good Catholics, we have to be like rabbits. No. Responsible parenthood.
Pope Francis, remarks from his "authentic magisterium" during return flight from the Philippines, January 19, 2015
Pope Francis the Lutheran wants to show the world that he can be just as foul-mouthed as Luther by displaying his "tendency" toward, and "morbid fascination" with, homosexual proclivities! He may go down in history as Francis the Scatologian! "Fake News" is the next liberal agenda and Francis has jumped on board the effort to silence his critics. Francis, the master of 'fake views'!
Pope warns media over 'sin' of spreading fake news, smearing politicians
<![if !vml]>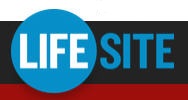 <![endif]>By Philip Pullella | December 7, 2016
VATICAN CITY (Reuters) - Media that focus on scandals and spread fake news to smear politicians risk becoming like people who have a morbid fascination with excrement, Pope Francis said in an interview published on Wednesday.
Francis told the Belgian Catholic weekly "Tertio" that spreading disinformation was "probably the greatest damage that the media can do" and using communications for this rather than to educate the public amounted to a sin.
Using precise psychological terms, he said scandal-mongering media risked falling prey to coprophilia, or arousal from excrement, and consumers of these media risked coprophagia, or eating excrement.
The Argentine-born pontiff excused himself for using such terms in order to get his point across while answering a question about the correct use of the media.
"I think the media have to be very clear, very transparent, and not fall into - no offence intended - the sickness of coprophilia, that is, always wanting to cover scandals, covering nasty things, even if they are true," he said.
"And since people have a tendency towards the sickness of coprophagia, a lot of damage can be done."
That section of the interview, all of which was distributed to reporters in an Italian translation of the interview in the pope's native Spanish, contained some of the most blunt language the pontiff has ever used about the media.
He also spoke of the danger of using the media to slander political rivals.
"The means of communication have their own temptations, they can be tempted by slander, and therefore used to slander people, to smear them, this above all in the world of politics," he said. "They can be used as means of defamation..."
"No-one has a right to do this. It is a sin and it is hurtful," he said.
He described disinformation as the greatest harm the media can do because "it directs opinion in only one direction and omits the other part of the truth," he said.
The pope's comments on disinformation followed widespread debate in the United States over whether fake news on the internet might have swayed voters toward Republican candidate Donald Trump.
Official Heresy – to which every bishop of the "Church of the New Advent" has unconditionally sworn to obey!
The fact that the pope requested that his letter and the interpretations of the Buenos Aires bishops be published in the Acta Apostolicae Sedis (AAS) means that His Holiness has given these documents a particular qualification that elevates them to the level of being official teachings of the church. While the content of the pope's letter itself does not contain teachings on faith and morals, it does point toward the interpretations of the Argentine bishops and confirms them authentically reflecting his own mind.  Thus together the two documents became the Holy Father's authentic magisterium for the whole church. 
Archbishop Francesco Coccopalmerio, Pontifical Council for Legislative Texts
The work of the devil will creep even into the Church in such a way that cardinals will be opposed to other cardinals, and bishops against bishops. The priests who venerate me, will be despised and hindered by their brethren… the Church will be full of those who accept compromises.
Blessed Virgin Mary, Our Lady of Akita
So! What's New?
Cardinal Kasper Refuses to Listen to Arguments
En.News | December 11, 2017- Cardinal Walter Kasper has brazenly claimed that Communion for adulterers is rooted in the Council of Trent, Vatican II, St. Thomas Aquinas and the whole Catholic tradition.
Writing for German Radio Vatikan (December 7), he also pretended that there is no contradiction between John Paul II, Benedict XVI and Francis although John Paul II unambiguously and categorically excluded Communion for adulterers.
Kasper speaks in contradictions. He seems to agree that there are commandments which apply "without exception" but adds at the same time that objective guilt is not necessarily subjective because of the personal circumstances. John Paul II condemns this position as situation ethics.
The Modernist cardinal accuses critics of Amoris Laetitia unjustly of undervaluing the significance of the personal conscience while he himself uses "personal conscience" as a free ticket for sinning.
Pope Francis and his "subtle" sins against the Catholic Faith
Many men sin against Faith in an even more subtle way through the sins against the Holy Ghost, namely, the sins of despair, presumption, impenitence, obstinacy, resisting the known truth and envy of someone else's spiritual good.  The sins against the Holy Ghost are not sins of weakness or ignorance.  They are sins of certain malice.  By despair a man rejects God's goodness and mercy.  By presumption he rejects God's justice.  By impenitence he refuses to turn from sin to God.  By obstinacy a man hardens his will in sin.  A man sins in resisting the known truth because he does so in order to sin more freely.  Lastly a man sins by envying someone else's spiritual good because he hates the increase of God's grace in the world.  In all these sins there is great danger for man because these sins mean that man is deliberately refusing to consider those truths and motives which would keep him from sin and enable him to turn to God.  It is for this reason that the sins against the Holy Ghost are said to be unforgivable.  It is not that God is unwilling to forgive any sins.  It is rather that in these sins a man shows that he does not wish forgiveness.
Fr. Walter Farrell, O.P., S.T.M., My Way of Life, Pocket edition of St. Thomas
Claimed by Modernists as the "Father of Modernism": Cardinal John Henry Newman
 It has always been incomprehensible to me why Manning's hostility to Newman should be imputed to him as a sin, while Newman's hostility to Manning is held to be a virtue. [.....] Yet at the present hour, when the Modernists have claimed Newman as their precursor, supporting their contention with many a passage from his writings, it would seem that Manning, as the exponent of orthodox doctrine, was justified in his appreciation of Newman's teaching.[....] Manning had everything to lose by becoming a Catholic, Newman had everything to gain. [....]This is shown by the willingness with which (Manning) threw aside ambition, comfort, and prosperity, when as the high road to the foremost and pleasantest preferments in the Church of England, to enter upon the tedious life of a Roman Catholic mission priest. His new durance called forth from him no moaning such as Newman poured out when he was sent to work in Ireland. [.... ] Manning's religion was free from all pious affectation. Yet in close contact with him one felt that he was always living in the presence of an unseen Power, not as a pompous agent, but as its simple and humble messenger. It has been my lot to witness some of the most imposing religious ceremonies of modern Christendom; but nothing so impressive, so faith-inspiring has ever met my eyes as the sight of the noble old Englishman in his threadbare cassock kneeling alone before the altar of his bare chapel."
[......]  "I became a Catholic off my own bat" (Manning) exclaimed to indicate the lack of conviction in the Oxford converts. Afterwards the conversation moved to theological ground, and Manning's tone changed. "From an observation you made", he said, "I gather that you are under the impression that Doctor Newman is a good Catholic." I replied that such was my vague belief. He retorted: "Either you are ignorant of the Catholic doctrine, or of the works of Doctor Newman" - he always said 'Doctor Newman' in Oxford fashion, and never gave him the title of Cardinal. After asking me which of Newman's books I had read, he proceeded to tick off on his tapering fingers, in his usual way, ten distinct heresies to be found in the most widely-read works of Dr. Newman." [.....] To Msgr. Talbot Manning wrote, ". . . an English Catholicism, of which Newman is the highest type. It is the old Anglican, patristic, literary, Oxford tone transplanted into the Church... In one word, it is a worldly Catholicism, and it will have the worldly on its side, and will deceive many. [....] He is the most dangerous man in England."
Richard Sartino, Another Look at Cardinal Newman, quoting J. E. C. Bodley, a Protestant and Mason, on Cardinal Newman and Cardinal Manning
"Every one therefore that shall confess me before men, I will also confess him before my Father who is in heaven. But he that shall deny me before men, I will also deny him before my Father who is in heaven."
Matthew 10:32-33
Hermeneutics of Continuity/Discontinuity – Even JPII did not deny this dogma!
Pope Francis Teaches:
We hold the Jewish people in special regard because their covenant with God has never been revoked, for "the gifts and the call of God are irrevocable" (Rom.11:29). The Church, which shares with Jews an important part of the Sacred Scriptures, looks upon the people of the covenant and their faith as one of the sacred roots of her own Christian identity (cf. Rom. 11:16-18). As Christians, we cannot consider Judaism as a foreign religion; nor do we include the Jews among those called to turn from idols and to serve the true God (cf. 1 Thes. 1:9). With them, we believe in the one God who acts in history, and with them we accept his revealed word. Pope Francis, Evangelii Gaudium
The Church officially recognizes that the People of Israel continue to be the Chosen People. Nowhere does it say: "You lost the game, now it is our turn." It is a recognition of the People of Israel.  Pope Francis, On Heaven and Earth
The Catholic Church Teaches:
Hebrews 7:18: "On the one hand, a former commandment is annulled because of its weakness and uselessness…";
Hebrews 10:9: "Then he says, 'Behold, I come to do your will.' He takes away the first [covenant] to establish the second [covenant]…";
2 Corinthians 3:14: "For to this day when they [the Jews] read the Old Covenant, that same veil remains unlifted, because only through Christ is it taken away";
Hebrews 8:7: "For if there had been nothing wrong with that first covenant, no place would have been sought for another";
Colossians 2:14: "Having canceled the written code, with its decrees, that was against us and stood opposed to us; He took it away nailing it to the cross";
Pope Pius XII, Mystici Corporis, para. 29: "…the New Testament took the place of the Old Law which had been abolished…but on the gibbet of His death Jesus made void the Law with its decrees fastened the handwriting of the Old Testament to the Cross";
The Catechism of the Council of Trent: "…the people, aware of the abrogation of the Mosaic Law…";
Council of Florence: [This council] firmly believes, professes, and teaches that the matter pertaining to the law of the Old Testament, of the Mosiac law, which are divided into ceremonies, sacred rites, sacrifices, and sacraments, because they were established to signify something in the future, although they were suited to the divine worship at that time, after our Lord's coming had been signified by them, ceased, and the sacraments of the New Testament began; and that whoever, even after the passion, placed hope in these matters of the law and submitted himself to them as necessary for salvation, as if faith in Christ could not save without them, sinned mortally. Yet it does not deny that after the passion of Christ up to the promulgation of the Gospel they could have been observed until they were believed to be in no way necessary for salvation; but after the promulgation of the Gospel it asserts that they cannot be observed without the loss of eternal salvation. All, therefore, who after that time observe circumcision and the Sabbath and the other requirements of the law, it declares alien to the Christian faith and not in the least fit to participate in eternal salvation, unless someday they recover from these errors.  Pope Eugene IV, Council of Florence, Cantate Domino
Council of Trent: "but not even the Jews by the very letter of the law of Moses were able to be liberated or to rise therefrom";
Cardinal Ratzinger: "Thus the Sinai [Mosaic] Covenant is indeed superseded" (Many Religions – One Covenant, p. 70).
St. John Chrysostom: "Yet surely Paul's object everywhere is to annul this Law….And with much reason; for it was through a fear and a horror of this that the Jews obstinately opposed grace" (Homily on Romans, 6:12); "And so while no one annuls a man's covenant, the covenant of God after four hundred and thirty years is annulled; for if not that covenant but another instead of it bestows what is promised, then is it set aside, which is most unreasonable" (Homily on Galatians, Ch 3);
St. Augustine: "Instead of the grace of the law which has passed away, we have received the grace of the gospel which is abiding; and instead of the shadows and types of the old dispensation, the truth has come by Jesus Christ. Jeremiah also prophesied thus in God's name: 'Behold, the days come, says the Lord, that I will make a new covenant with the house of Israel, and with the house of Judah…' Observe what the prophet says, not to Gentiles, who had not been partakers in any former covenant, but to the Jewish nation. He who has given them the law by Moses, promises in place of it the New Covenant of the gospel, that they might no longer live in the oldness of the letter, but in the newness of the spirit" (Letters, 74, 4);
Justin Martyr: "Now, law placed against law has abrogated that which is before it, and a covenant which comes after in like manner has put an end to the previous one; and an eternal and final law – namely, Christ – has been given to us, and the covenant is trustworthy…Have you not read…by Jeremiah, concerning this same new covenant, He thus speaks: 'Behold, the days come,' says the Lord, 'that I will make a new covenant with the house of Israel and with the house of Judah…'" (Dialogue with Trypho, Ch 11).
John Paul II: "Christ fulfills the divine promise and supersedes the old law." (Redemptoris Mater)
Taken from Robert Sungenis, The Old Covenent: Revoked or Not Revoked?
Nothing is more evident than this –
Pope Francis knows nothing of the Mother of God, he knows nothing of the spiritual life!
The Gospel does not tell us anything: if she spoke a word or not... She was silent, but in her heart, how many things told the Lord! "You, that day, this and the other that we read, you had told me that he would be great, you had told me that you would have given him the throne of David, his forefather, that he would have reigned forever and now I seen him there!" Our Lady was human! And perhaps she even had the desire to say: "Lies! I was deceived!"
Pope Francis, sermon December 20, 2013, published by Vatican News Service
His friends just call him "Bergoglio"!
We were close for a few days, the three daily meals and have shared other moments both public and private. We talked about everything: about dialogue, but also about the journey that we will do together to Israel [.....] Together we have celebrated the beginning of Shabbat, he was by my side when I recited the Kiddush and has broken challah, which Zion Evrony, the Israeli Ambassador, brought to the Holy See. They were unforgettable days and I think that they have a value that goes beyond the affection and confidence that has always connected us [.....] "Important signal": "I see great value in Bergoglio's comments against proselytism. It is a point on which he insists with a special emphasis and gets even more weight when we think of the evangelizing framework within which these statements were made...... But now, the Pope speaks of it (of evangelization) only to introduce Catholics to the faith.
Rabbi Abraham Skorka from Argentina, interview for the Jewish monthly Pagine Ebraiche, which was reproduced in Osservatore Romano November 25, about his visit to the Community of Sant'Egidio in Rome as a "personal guest of Bergolio in Santa Maria."
COMMENT: The moral value of an act is determined by its ends. The "end" of evangelization, established by Jesus Christ, is to "make disciples of all nations." A true disciple must necessarily undergo a conversion. False disciples, like Judas Iscariot, either never really convert in the first place or fall away betray the faith and turn away from their conversion. A proselyte is by definition a convert. The term is used in scripture to describe the true disciple "Nicolas, a proselyte of Antioch" (Acts 6:5) who with St. Stephen Martyr was one of the first deacons. When the end of evangelization is not conversion it ceases to be evangelization at all. It is vain dialogue devoid of charity and a betrayal of Jesus Christ!
<![if !vml]>
<![endif]>Castro was not reconciled to the Church, only to his fellow revolutionary, Pope Francis!
Pope Francis grieves, prays for atheist revolutionary Castro
VATICAN CITY | Reuters | November 26, 2016 - Pope Francis said the death of Cuba's revolutionary leader Fidel Castro was "sad news" and that he was grieving and praying for his repose.
Francis expressed his condolences in a Spanish-language message to Fidel's brother, President Raul Castro on Saturday.
The pope, who met Fidel Castro when he visited Cuba last year, said he had received the "sad news" and added: "I express to you my sentiments of grief."
Fidel Castro, who was a professed atheist, was baptized as a Catholic and educated in schools run by the Jesuits, the religious order of which the pope is a member.
Many men sin against Faith in an even more subtle way through the sins against the Holy Ghost, namely, the sins of despair, presumption, impenitence, obstinacy, resisting the known truth and envy of someone else's spiritual good.  The sins against the Holy Ghost are not sins of weakness or ignorance.  They are sins of certain malice.  By despair a man rejects God's goodness and mercy.  By presumption he rejects God's justice.  By impenitence he refuses to turn from sin to God.  By obstinacy a man hardens his will in sin.  A man sins in resisting the known truth because he does so in order to sin more freely.  Lastly a man sins by envying someone else's spiritual good because he hates the increase of God's grace in the world.  In all these sins there is great danger for man because these sins mean that man is deliberately refusing to consider those truths and motives which would keep him from sin and enable him to turn to God.  It is for this reason that the sins against the Holy Ghost are said to be unforgivable.  It is not that God is unwilling to forgive any sins.  It is rather that in these sins a man shows that he does not wish forgiveness.
Fr. Walter Farrell, O.P., S.T.M., My Way of Life, Pocket edition of St. Thomas
This is the expected fruit from the blasphemous 1989 Profession of Faith which demands a vow of unconditional obedience to man on his own authority.  Unconditional obedience can only be given to God!
Pope Francis Promulgates Buenos Aires Guidelines Allowing Communion for Some Adulterers in AAS as his "Authentic Magisterium"
This week, the Vatican's organ for promulgating the Official Acts of the Apostolic See, Acta Apostolicae Sedis (AAS), has published its October 2016 issue, containing Pope Francis' infamous Letter to the Buenos Aires Bishops. AAS not only published this letter, declaring that there are "no other interpretations" ("No hay otras interpretaciones") of Amoris Laetitia other than those of the Buenos Aires bishops, but it also published the full Buenos Aires guidelines themselves, which permit Holy Communion in some cases for couples in a state of permanent and public adultery who are not committed to living in complete continence.
Rorate Caeli
Two Years! And the hard work of collecting evidence was done for them!
BREAKING: U.S. Department of Justice investigating Planned Parenthood for selling baby parts
LifeSiteNews | Claire Chretien | WASHINGTON, D.C. |  December 7, 2017– The U.S. Department of Justice (DOJ) is officially investigating Planned Parenthood for selling baby body parts, more than two years after the release of the Center for Medical Progress (CMP) videos.
"It is time for public officials to finally hold Planned Parenthood and their criminal abortion enterprise accountable under the law," said David Daleiden of CMP.
Fox News broke the story Thursday evening, reporting that they had obtained a letter from Justice Department Assistant Attorney General for Legislative Affairs Stephen Boyd to the U.S. Senate Judiciary Committee. This letter asked for unredacted documents from that committee, which had been investigating Planned Parenthood.
"This is long-awaited, good news," said Abby Johnson, a former abortion advocate and Planned Parenthood director who is now a pro-life activist.
"Planned Parenthood has actively participated in illegal activity, selling the body parts of aborted babies in exchange for profit," said Johnson. "They've lied to the very women they purport to fight for. I saw it first-hand when I worked for the abortion giant and yet, they still manage to obtain over half a billion dollars a year in our tax dollars." [.....]
Prophecy of St. Francis of Assisi
Act bravely, my brethren; take courage and trust in the Lord. The time is fast approaching in which there will be great trials and afflictions; perplexities and dissensions, both spiritual and temporal, will abound; the charity of many will grow cold, and the malice of the wicked will increase. The devils will have unusual power; the immaculate purity of our Order, and of others, will be so much obscured that there will be very few Christians who obey the true Supreme Pontiff and the Roman Church with loyal hearts and perfect charity.
At the time of this tribulation a man, not canonically elected, will be raised to the Pontificate, who, by his cunning, will endeavour to draw many into error and death. Then scandals will be multiplied, our Order will be divided, and many others will be entirely destroyed, because they will consent to error instead of opposing it.
There will be such diversity of opinions and schisms among the people, the religious and the clergy, that, except those days were shortened, according to the words of the Gospel, even the elect would be led into error, were they not specially guided, amid such great confusion, by the immense mercy of God….
Those who preserve their fervor and adhere to virtue with love and zeal for the truth, will suffer injuries and persecutions as rebels and schismatics; for their persecutors, urged on by the evil spirits, will say they are rendering a great service to God by destroying such pestilent men from the face of the earth…
Some preachers will keep silent about the truth, and others will trample it under foot and deny it. Sanctity of life will be held in derision even by those who outwardly profess it, for in those days Our Lord Jesus Christ will send them, not a true Pastor, but a destroyer.
St. Francis of Assisi, shortly before his death addressed to his faithful followers, Works of the Seraphic Father, St. Francis of Assisi, pp. 248-250
"From Priest's Whore to Pastor's Wife"
On 13 June 1525, after weeks of speculation, Martin Luther secretly married Katharina von Bora, a former nun, in a private ceremony officiated by city preacher Johann Bugenhagen and attended by jurist Johann Apel, professor Justus Jonas, and artist Lucas Cranach and his wife. Over the last centuries, scholars, writers, artists, Wittenberg citizens—in their popular, annual Lutherhochzeit [Luther's wedding] festival—and even a recent filmmaker have characterized this event as one of the iconic episodes of the Lutheran Reformation. Yet Luther's marriage neither legalized nor heralded an immediate acceptance of priestly marriage even in reformed territories. Luther certainly was not the first cleric to marry. Three of the witnesses at his wedding—Apel, Bugenhagen, and Jonas—were former Catholic clergy who had all married by mid-1523, a full two years before this event. Only a few weeks prior to this event, Luther expressed hesitation about marriage even for political reasons, suggesting perhaps he would agree to a chaste marriage, a Josephehe, to support married clergy. Luther's marriage does illustrate many aspects of the ongoing reform process. His mixed feelings about marrying, the atmosphere that led him to a decision, the subsequent outcry about marriage, and the personal trials that faced him and his wife in their married life had much in common with the many clergy who married before and after him in the first decades of the German Reformation.
Marjorie Elizabeth Plummer, Ph.D., From Priest's Whore to Pastor's Wife: Clerical Marriage and the Process of Reform in the Early German Reformation
Revolutionary France: Civil Constitution of the Clergy, Title II, Article XXI
Things began to change quickly in 1789. On August 4, the newly assembled National Assembly drafted the 'Declaration of the Rights of Man and Citizen,' and over the next year completely dismantled French society and rebuilt it from the ground up. Part of this included nationalizing all Church lands and transferring ownership to the state. By June 1790 the Assembly had officially abolished the nobility, and on July 12 passed the Civil Constitution of the Clergy.[.....]
The most contentions aspects of the constitution, however, involved how new bishops would be appointed to office and the duties required of them. The Church was now essentially completely incorporated as a branch of government, and bishops were to be elected by popular vote. This was received with outrage by many clergy, as it not only completely up-ended the top-down appointment system of the Church, but would then allow Protestants, Jews, and atheists to directly influence Church matters. What would cause the greatest problems though, was Article XXI of Title II. This required bishops to take an oath before municipal officials asserting their loyalty to the nation of France before all other things, or their office would be declared vacant. [.....]
The oath of loyalty created a massive schism within the clergy. Many lower clergy had supported revolutionary calls for reform, even reform within the Church, but this was beyond the pale. Thousands of priests, monks, and nuns now had to choose between refusing the oath and risking arrest and punishment, or taking the oath and risking their salvation. In March 1791, the Pope forced the issue by issuing a papal bull officially condemning the Revolution's actions towards the Church and leveling excommunication upon any clergy who took the oath.
The clergy was then split into juring priests (those who took the oath) and non-juring or refractory priests (those who refused). ....
Wikipedia
COMMENT: The situation in revolutionary France is analogous to the revolutionary Church that is known as the "Church of the New Advent."  Article XXI of Title II required of every Catholic priest as a necessary condition to function as a priest that he take an oath placing the authority of man above the authority of God. Today, the Church of the New Advent imposes the 1989 Profession of Faith and Oath of Fidelity upon every priest in the Church as a necessary condition to exercise any authority. This Profession includes an unconditional oath of submission of the mind and will, or as Lumen Gentium say, submission of the soul, to the authentic magisterium of the pope. The "authentic magisterium" is a term that only identifies the person who occupies the office of the papacy. The Profession of Faith and Oath of Fidelity demand an unconditional submission of the mind and will to a man as man. Unconditional submission of the mind and will can only be given to God and to God alone. It is time that those priests in the Church of the New Advent be referred known as "juring" priests as it will become more and more evident with the passage of time when they will be required to go along with Pope Francis' overturning all Catholic morality.
There wholly escapes you the character of the Catholic Church .... You are like one examining the windows of Chartres from within by candle-light but we have the sun shining through . . . . For what is the Catholic Church? It is that which replies, co-ordinates, establishes. It is that within which is right order; outside the puerilities and the despairs. It is the possession of perspective in the survey of the world .... Here alone is promise, and here alone is foundation. Those of us who boast so stable an endowment make no claim thereby to personal peace; we are not saved thereby alone .... But we are of so glorious a company that we receive support, and have communion. The Mother of God is also our own. Our dead are with us. Even in these our earthly miseries we always hear the distant something of an eternal music, and smell a native air. There is a standard set for us whereto our whole selves respond, which is that of an inherited and endless life, quite full, in our own country. You may say, "all that is rhetoric." You would be wrong, for it is rather vision, recognition, and testimony. But take it for rhetoric. Have you any such? Be it but rhetoric, whence does that stream flow? Or what reserve is that which can fill even such a man as myself with fire? Can your opinion (or doubt or gymnastics) do the same? I think not! One thing in this world is different from all others. It has a personality and a force. It is recognized and (when recognized) most violently hated or loved. It is the Catholic Church. Within that household the human spirit has roof and hearth. Outside it is the night.
In haec urbe lux, sollennis, Ver aeternum, pax perennis,  Et aeterna gaudia.
Hilaire Belloc, Defender of the Faith
The Fall of Simon the Magician and his "lying wonders"
For there shall arise false Christs, etc. Signs, wrought by art magic, by the power of the devil, whom many heresiarchs have had as a familiar spirit, as I have shown in I Tim. 4:1.  Such was their great prince Simon Magus (Simon the Magician), who deluded Nero and the Romans, so that they erected a statue to him at Rome; but at length he himself, flying through the air by the aid of the devil, was dashed down to the earth by the prayers of St. Peter, and falling upon a stone, broke his knees "so that he who had attempted to fly was not able to walk; and he who had taken wings, lost his legs," as S. Maximus says (Hom. 5, de SS. Petro et Paulo).
Cornelius a Lapide, The Great Commentary, Matt 24:24
One big cowardly Begging of the Question! Since the objections are given in "bad faith" they need not be answered!
As for opinions of others, we always have to distinguish the spirit in which they are given. When not given in bad faith, they help with the way forward. Other times you see right away that the critics pick bits from here and there to justify a pre-existing viewpoint; they are not honest, they are acting in bad faith to foment divisions. You see right away that a certain 'rigorism' is born out of a lack of something, from a desire to hide inside the armor of one's own sad dissatisfaction.
Pope Francis, his reply to the four cardinals critical of Amoris Laetitia, published in Avvenire, the official newspaper of the Italian hierarchy
<![if !vml]>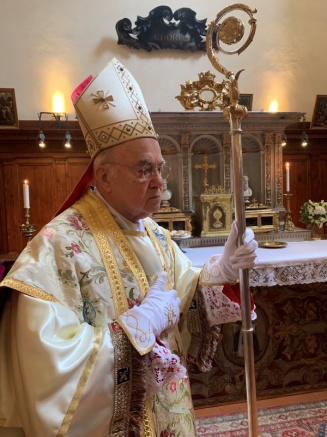 <![endif]>Another Creepy Clown sighting!
"He was born a female, a girl, and he suffered greatly because he felt that he was a boy but physically was a girl. He told his mother, when he was in his twenties, at 22, that he wanted to have an operation and so forth. His mother asked him not to do so as long as she was alive. She was elderly, and died soon after. He had the operation. He is a municipal employee in a town in Spain. He went to the bishop. The bishop helped him a great deal, he is a good bishop and he "wasted" time to accompany this man. Then he got married. He changed his civil identity, he got married and he wrote me a letter saying that it would bring comfort to him to come see and me with his bride: he, who had been she, but is he. I received them."
Pope Francis the Weird, comment during in flight press conference from Azerbaijan, October 2, 2016
<![if !vml]>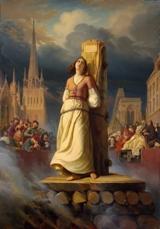 <![endif]>
New book on Pope Francis the Humbler than Thou
Father (Peter Hans) Kolvenbach (superior general of the Jesuits from 1983 to 2008) accused Bergoglio of a series of defects, ranging from habitual use of vulgar language to deviousness, disobedience concealed under a mask of humility, and lack of psychological balance; with a view to his suitability as a future bishop, the report pointed out that he had been a divisive figure as Provincial of his own order. It is not surprising that, on being elected Pope, Francis made efforts to get his hands on the existing copies of the document, and the original filed in the official Jesuit archives in Rome has disappeared.
Marcantonio Colonna, The Dictator Pope
A true Catholic is he who loves the truth revealed by God, who loves the Church, the Body of Christ, who esteems religion, the Catholic faith, higher than any human authority, talents, eloquence, and philosophy; all this he holds in contempt, and remains firm and unshaken in the faith which, he knows, has always from the beginning been held by the Catholic Church; and if he notices that anyone, no matter who he may be, interprets a dogma in a manner different from that of the Fathers of the Church, he understands that God permits such an interpretation to be made, not for the good of religion, but as a temptation, according to the words of St. Paul: "For there must be also heresies; that they also, who are reproved, may be made manifest among you" (I Cor. xi. 19). And indeed, no sooner are novel opinions proclaimed, than it becomes manifest what kind of a Catholic a man is. 
St. Vincent of Lerins, Commonit.
Pope Francis' friends and confidants tell him half the world's population must go!
Speaker tells Vatican conference: Reducing population is best solution to climate 'crisis'
LifeSiteNews | VATICAN |  November 16, 2017— One of the main concerns about the Vatican's frequent conferences on climate change in recent years has been that many of the invited speakers favor population control as a means to protecting the planet.
This became patently clear at a Pontifical Academy of Sciences seminar last week when a key speaker said "it's a little ambitious" to think we can cut the population in half by 2050, but it is "smarter" to cull the number of people first, thereby making the move to renewable energy easier.
The November 2-4 conference, hosted at the prestigious Casina Pio IV in the Vatican Gardens, was entitled: Health of People, Health of Planet, and our responsibility: Climate change, air pollution and health.
Answering a question from the academy's chancellor, Bishop Marcelo Sanchez Sorondo, on whether there should be a "hierarchy" of solutions to address the "crisis" of climate change and global warming, Taiwanese professor Dr. Yuan-Tseh Lee welcomed the fact that the number of children entering elementary school in his native land has dropped from 400,000 to 200,000 since 1994, calling it "amazing."
Bishop Sorondo had said in his question that he thought renewable energy came first in Lee's hierarchy of solutions, but in his answer Lee said halving the population by 2050 would be his priority as it would significantly reduce consumption. "Then we [can] talk about renewable energy," he said, which can be "easily" achieved. […..]
COMMENT: The new morality of Pope Francis and his defenders is set to overturn all Catholic morality. The argument offered below is flawed.  It claims that mortal sin is impossible without full knowledge and full consent of the will which is not true with respect to intrinsically evil acts, such as blasphemy, sodomy, etc. He then argues therefore, after a period of priestly directed discernment and penance, a couple living in adultery may be given sacramental absolution and receive Holy Communion while continuing in their adulterous union. He does not explain how it is possible to undergo a period of discernment under the direction of a priest without arriving at full knowledge of the sin and full consent in an adulterous union. The argument indirectly denies the existence of intrinsically disordered acts whereby mortal sin is always imputable. St. Paul says, under in the inspiration of the Holy Ghost, that adulterers among others will not inherit the Kingdom of Heaven. Why? How can he make this categorical judgment? Because the acts themselves do not admit the possibility of mitigating circumstances that excuse from mortal sin. Therefore, St. Paul says to St. Timothy, "Some men's sins are manifest, going before to judgment: and some men they follow after" (1 Tim 5:24). Adultery is a "manifest sin going before to judgment,"  therefore St. Paul can declare that such sinners cannot inherit the Kingdom of Heaven. Pope Francis denies this Catholic truth.
"Here is the deviation in which Amoris Laetitia's critics fall"
Philosopher Buttiglione continues his "friendly" discussion with those who attack the Pope, "The exhortation is traditional doctrine, there are cases in which remarried divorcees can be admitted to sacraments"
andrea tornielli  | vatican city |  20/11/2017
"There are some cases in which the remarried divorcees can be considered in God's grace. It seems a shocking novelty but it is a rock-hard traditional doctrine. The critics have given rise to a new deviation in Amoris Laetitia: ethical objectivism". Philosopher Rocco Buttiglione, friend of John Paul II and author of the book in defense of Francis' exhortation on marriage and family that includes the preface of Cardinal Gerhard Luwig Müller, continues from the pages of Vatican Insider his "friendly" discussion with those who criticize the current Pontiff. By highlighting the "deviation" in which many of Amoris Laetitia's opponents risk falling.
tornielli: Cardinal Müller's preface to your book was greeted with embarrassment by the the Pope's most vivid critics, who after a few days tried to diminish what the cardinal had written - through for example, stilted titles such as "Never spoke of exceptions on communion with the remarried" - Yet, as the text shows - Müller had given examples of possibilities for admission. How do you comment?
Buttiglione: "I believe that, thanks to my book and Cardinal Müller's preface, for the first-time critics have been forced to respond and cannot deny one point: there are mitigating circumstances in which a mortal sin (a sin that would otherwise be mortal) becomes a lighter sin, a venial sin. There are therefore some cases in which remarried divorcees can (through their confessor and after an adequate spiritual discernment) be considered in God's grace and therefore deserving of receiving the sacraments. It seems a shocking novelty, but it is a doctrine entirely - I dare say hard-rock - traditional". […..]
tornielli: You continue to argue that Amoris Laetitia represents a development of Familiaris consortio and not a break with the exhortation of John Paul II. Why?
Buttiglione: There is a common theological basis: the acceptance of the distinction between mortal sin and venial sin, the acknowledgment that, for there to be a mortal sin, it is necessary full knowledge and deliberate consent; the acknowledgment that the social situations in which a person lives can powerfully hinder the full recognition of truth and lead to do evil without fully realizing it or, it might even limit and compress the freedom to do good... All these things are found in Familiaris Consortio (and in Reconciliatio et paenitentia) before being in Amoris Laetitia. On this common basis, there are two different disciplinary choices. St. John Paul II, in order to defend the conscience of the faithful people and especially that of the little ones, the conscience of the indissolubility of marriage forbids that remarried divorcees may receive communion, unless they separate or commit themselves to renouncing to sexual intercourse. He does not say that in their case there can be no subjective mitigating factors, he does not deny that in some cases they may be in God's grace. He simply says that the objective scandal they are giving is too great for them to be admitted to the sacraments. Pope Francis instead says that they must be admitted to penance like all other sinners. Let them go to the confessor, confess their sins, expose their mitigating circumstances, if they have them, and the confessor will give them acquittal, if there are the conditions to give it. Pope Francis probably believes that, at least in some societies, the consciousness of the indissolubility of marriage has already been lost in the popular conscience and that it is now useless to "close the stable because the oxen have already escaped". Now it's time to go and look for them, there where they have lost themselves and take them back to the house of the Lord. The same theology, two different disciplinary choices but, in reality, a single pastoral line".
tornielli: Did different contexts in which the two documents were written play a role?
Buttiglione: The critics of Pope Francis do not remember what the context in which Familiaris Consortio is set. Before Familiaris Consortio, the remarried divorcees were practically excommunicated. They were excluded from participation in the life of the Church, objects of criticism and condemnation only. Familiaris consortio (and the new Code of Canon Law) rules out the excommunication, invites them to attend Sunday mass, to baptize their children and give them a Christian education, and to participate in the life of the community. The famous paragraph 84 of Familiaris Consortio (the one that contains the prohibition of communion) sets a limit on this path. Amoris Laetitia continues the process of reintegration of the remarried divorcees into the life of the Church. For this reason, we say that, despite the disciplinary diversity, there is a profound pastoral line unity between Saint John Paul II and Francis. Does this mean that remarried divorcees are no longer sinners and that adultery is no longer a sin? No, simply now divorcees who have remarried are no longer "extraordinary" sinners, excluded from confession. They are "ordinary" sinners who can go to confession, say their mitigating circumstances (if they have them) and, "in some cases" (few or many, we don't know), receive absolution".
tornielli: Why do you think that the most debated question, that of the possibility, in some cases, after a penitential path and discernment, of administering the sacraments to remarried divorcees, has been relegated only to a note in the document of Francis?
Buttiglione: I believe that the reason is that the Pope did not intend to dictate a general rule. There are so many different contexts and situations in the world today that it is not possible to dictate a disciplinary rule that applies uniformly to everyone. The Pope wanted, in my opinion, only to invite the episcopates and individual bishops to assume their responsibilities. In contexts of solid Christianity, it would probably make sense to maintain a rigid attitude, which may seem without mercy but originates from the mercy for the little ones, the needy, the defenseless who could be misled. In "liquid" contexts in which the banks of the old structures are now broken, a rigid defense does not make sense, it is necessary to go and look for the people where they are, within their existential condition. To baptized who have not been evangelized it will first be necessary to propose the love of Christ. The time will then come to clarify and untangle their marriage situations. Here, the risk of scandal will be minimal because the sensitivity to this value has been lost and must be re-formed.
tornielli: Why is Amoris Laetitia accused of approaching the situation from an ethical point of view?
Buttiglione: "The ethics of the situation says that no behavior is totally good or bad. Ethically speaking, all behaviors are good or bad according to the circumstances; the conscience of the subject and their intention determine the moral value of the act.
St. John Paul II, taking up a long tradition that dates back at least to St. Thomas Aquinas, said that there are acts that are intrinsically evil, regardless the intention of the subject agent. There is an intention which is necessarily immanent to the act and which is distinct from the intention of the subject agent. In conclusion: subjective intention does not make a bad act good.
Neither Saint Thomas nor Saint John Paul II, however, have ever intended to deny that the subjective side of the action - the knowledge and freedom that converge in the subject's intention - enter to determine the level of responsibility of the subject for their action. A great friend of John Paul II (and of mine) Tadeusz Styczeń used to say "innocens sed nocens": one can be subjectively innocent but objectively do the wrong thing and thus do harm to themselves and others. For this reason, Don Giussani used to say: do not be afraid to judge actions and say what is good and what is bad; never dare to judge people because only God knows the heart of people and can measure their level of responsibility (God and, tentatively, the subjects themselves and the confessor to whom they entrust themselves)".
The most vivid critics of the current Pontiff accuse him of favoring subjectivism...
"It seems to me that the critics of Amoris Laetitia have given rise to a new deviation emerges, parallel and opposite to the ethics of the situation and to subjectivism in ethics. This new deviation is ethical objectivism. Just as subjectivism (the ethics of the situation) sees only the subjective side of action, that is, the intention of the subject, so objectivism sees only the objective side of action, that is, the more or less grave matter. Catholic ethics is realistic. Realism sees both the subjective and the objective side of the action, and therefore assesses both the grave matter and the full knowledge and deliberate consent. As Dante Alighieri teaches, the opposite of an error is not the truth, but the opposite error. Truth is the narrow path between two errors of the opposite sign".
University grills grad student over 'transphobic' thought crimes
Opposing transgender pronouns is comparable to Hitler, according to Wilfrid Laurier University officials.
LifeSiteNews | WATERLOO, Ontario | November 20, 2017 –           Communications student Lindsay Shepherd has committed a thought crime: she presented students with opposed points of view in an evenhanded fashion.
Shepherd, 22, is an MA student at Waterloo's Wilfrid Laurier University. She is teaching assistant for a class called "Canadian Communication in Context." A few weeks ago, as part of a lecture on gendered language, Shepherd showed a 5 minute clip of a debate between Nicholas Matte, a professor of Transgender Studies, and University of Toronto psychology professor Jordan Peterson.
For this Shepherd was called into a meeting with Adria Joel, the university's acting manager of its "Gendered Violence Prevention and Support" office, program coordinator Herbert Pimlott and an assistant professor named Nathan Rambukkana. Joel and Rambukkana accused Shepherd of violating the Canadian Human Rights Code and the university's Gendered and Sexual Violence policy. Joel told Shepherd that she had caused "harm and violence" to "trans folk" by presenting Peterson's position that the government should not force Canadians to use recently coined pronouns to describe transgender people.
It is legal in Ontario for someone to record a conversation without the knowledge of all parties if the recorder is one of them. Shepherd recorded her meeting with Joel, Pimlott and Rambukkana. Excerpts from the alleged recording were made available to the to the public by Canada's Global News.[…..]
Pope Francis betraying Chinese Catholics into the power of the Communist State
Mass for a deceased underground priest. Card. Zen asks for God's grace to save the Church in China and the Holy See from the 'precipice'
Fr. Wei Heping, 41, died in mysterious circumstances, his body dumped in a river in Taiyuan (Shanxi). For the police claim he committed suicide. Family members are not allowed to even see the autopsy report. For Card. Zen the Holy See (which "is not necessarily the Pope") seeks a compromise at all costs with the Chinese government, risking "to sell out the faithful Church". Justice and Peace publish a booklet about Fr. Wei, not to forget.
Li Yuan | 11-11-2017 | AsiaNewsIT | Hong Kong - Card. Joseph Zen, Emeritus Bishop of Hong Kong, has asked God to save the Holy See "from the brink of the precipice and not sell out the faithful Church [to the Chinese government]". The cardinal expressed his concerns in his homily recalling Fr. Wei Heping (alias Yu Heping), who died two years ago in mysterious and suspicious circumstances.
The Mass was held last night in the Church of St. Jude, organized by the Diocesan Commission for Justice and Peace. Pointing out that "the Holy See is not necessarily the Pope," the cardinal remarked that in recent years, in which an initial dialogue between Beijing and the Vatican is taking place, the Holy See has often remained silent about the grave events of the Chinese Church such as death of Fr. Wei, the captivity of Msgr. Giacomo Su Zhimin, the destruction of crosses and churches in Zhejiang.
"Dialogue - said Card. Zen - is important and necessary. However, it [the Holy See] is too optimistic about the communist regime. It has depended on its diplomacy instead of faith. It does not have a bottom line to reach an agreement."
He continued "The Holy See is ceaselessly compromising and has even arrived at the point of selling itself out to appease. This is by no means what God expects of the Church and by no means faithful to the mission that Christ gave the Apostles."
These comments seem to have been provoked by some news the Cardinal has recently received and which is "very shocking". Previously, Card. Zen had thought the negotiations were stalled, that "the Pope was more cautious" perhaps because "Beijing had expressed other demands on which he could not agree."
Without mentioning the diocese, the emeritus bishop of Hong Kong said that "they are pushing for an evil plan: to ask faithful bishops to resign in order to leave room for illicit and excommunicated bishops. This is a bolt out of the blue! And it is the approach of a huge disaster for the Church."
"Someone - he added - might think I'm using the Mass to complain. No, I think Fr. Wei is using my mouth to communicate. These words serve to let us know what kind of grace we are asking for today."
The body of Fr. Wei, an active 41-year-old priest of the underground community, was found in suspicious circumstances in the Ren River, near Taiyuan City (Shanxi) on November 8, 2015. He had been expected to return the day before from a trip to Liaoning Province.
According to ecclesial sources, who closely followed his case, the autopsy revealed a wide hemorrhagic area in the right part of the brain, but there were no visible wounds on the skin. The police concluded that he had committed suicide and archived the case.
To the family of Fr. Wei was not allowed to have a copy of the autopsy report and they asked to reopen the investigation but the police refused.
A faithful in the underground community thanked Card. Zen for remembering Fr. Wei and the Church's difficulties in China, and said she was saddened after reading the Cardinal's homily, posted today on his blog: "After reading this, my heart bleeds. As the cardinal said, maybe we should retreat to a cave and weep. But my heart does not give me peace." [……]
Church of England tells schools to let children 'explore gender identity'
<![if !vml]>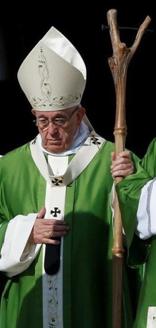 <![endif]>'Pupils need to be able to play with the many cloaks of identity and to explore the possibility of who they might be' say guidelines likely to fuel debate
The Independent | Rachael Roberts | 11-12-2017
Children should be able to try out "the many cloaks of identity" without being labelled or bullied, the Church of England has said in new advice issued to its 5,000 schools.
The Church said youngsters should be free to "explore the possibilities of who they might be" – including gender identity - and says that Christian teaching should not be used to make children feel ashamed of who they are.
Nursery and primary school is a time of intense "creative exploration", the fresh guidelines say, and children should be able to choose the tutu, tiara and heels, as well as or instead of the helmet, tool belt and superhero cloak "without expectation or comment".
Guidance for Church of England schools on homophobic bullying was first published three years ago, and has now being updated to cover "transphobic and biphobic bullying" – which means bullying people who consider themselves to be either transgender or gender fluid.
The guidelines warn that schools must take action to stamp out bullying based on perceived or actual sexual orientation or gender identity, because of the psychological damage it can cause.
The guidelines say that schools which "promote dignity for all" enable pupils to "accept difference of all varieties and be supported to accept their own gender identity or sexual orientation and that of others."
The advice goes on to say: "In the early years context and throughout primary school, play should be a hallmark of creative exploration.
"Pupils need to be able to play with the many cloaks of identity (sometimes quite literally with the dressing up box). Children should be at liberty to explore the possibilities of who they might be without judgement or derision.
"For example, a child may choose the tutu, princess's tiara and heels and/or the fireman's helmet, tool belt and superhero cloak, without expectation or comment."
It adds: "Children should be afforded freedom from the expectation of permanence. They are in a 'trying on' stage of life, and not yet adult and so no labels need to be fixed.
"This should inform the language teachers use when they comment, praise or give instructions.
"It may be best to avoid labels and assumptions which deem children's behaviour irregular, abnormal or problematic just because it does not conform to gender stereotypes or today's play preferences."
In a foreword to the advice, the Archbishop of Canterbury says: "All bullying, including homophobic, biphobic and transphobic bullying causes profound damage, leading to higher levels of mental health disorders, self-harm, depression and suicide.
"Central to Christian theology is the truth that every single one of us is made in the image of God. Every one of us is loved unconditionally by God. We must avoid, at all costs, diminishing the dignity of any individual to a stereotype or a problem."
The Most Rev Justin Welby adds: "This guidance helps schools to offer the Christian message of love, joy and the celebration of our humanity without exception or exclusion."
The guidance acknowledges a wide range of views among Christians and people of all beliefs about same-sex marriage, sexual orientation and gender identity.
The new guidelines are likely to reignite the debate around the idea of children being allowed to "self identify", with critics asking whether there is a sudden "trend" towards gender fluidity and gender neutral.
Campaign groups including Christian Concern have raised concerns that any dissenting voices in the debate around gender identity are being silenced or labeled as bigoted.
A Christian Maths teacher from Oxfordshire is due to appear before a disciplinary hearing to answer allegations that he referred to a pupil born female as a "girl".
Joshua Sutcliffe claims not to have been given any instructions on how to refer to the pupil, and said he did not mean to cause any offence.
According to Christian Concern: "Since the pupil started at the school, Joshua has tried to balance his sincerely held Christian belief that biological sex is God-given and defined at birth, with the need to treat sensitively the pupil. He avoided the use of gender-specific pronouns, and instead referred to the pupil by the pupil's chosen name. Joshua admits saying 'Well done girls' when he addressed a group of students including the pupil in question. The pupil became irate at this and Joshua sought to diffuse the situation and apologised"
Responding to the proceeding against him, Mr. Sutcliffe said: "I have been shocked and saddened by the actions of the school, which, in my opinion, reflect an increasing trend of seeing Christians, people like me, being marginalised in the public square, and our beliefs punished and silenced.
"While the suggestion that gender is fluid conflicts sharply with my Christian beliefs, I recognise my responsibility as a teacher and Christian to treat each of my pupils with respect and dignity."
"I have balanced these factors by calling the pupil by the chosen name and although I did not intentionally refer to the pupil as a 'girl', I do not believe it is unreasonable to call someone a girl if they were born a girl.
"The aggressive way in which transgender ideology is being imposed is undermining my freedom of belief and conscience, as well as the conscience of many people throughout our nation who believe that gender is assigned at birth."
Pope Francis proselytizing for his Gaia Cult Earth Worship!
The Pope says anyone who denies climate change is 'perverse'
<![if !supportLists]>· <![endif]>Pope Francis has hit out at climate change deniers calling them 'perverse'
<![if !supportLists]>· <![endif]>Called global warming 'the most worrisome phenomena humanity is facing'
<![if !supportLists]>· <![endif]>Pontiff spoke during a message to climate change meeting in Bonn, Germany
<![if !supportLists]>· <![endif]>Urged negotiators to take action 'free of political or economic pressures'
Associated Press | November 16, 2017
Pope Francis has rebuked those who deny the science behind global warming, warning world leaders against listening to such 'perverse attitudes'. Francis issued a message to the climate change meeting in Bonn, Germany, and called climate change 'one of the most worrisome phenomena that humanity is facing.' He urged negotiators to take action free of political or economic pressures, and to accelerate efforts to curb greenhouse gas emissions. [....]
I confess that I cannot forbid a person to marry several wives, for it is not contradicted in Scripture. I myself could not and would not abstain from impurity. 
Martin Luther, Heresiarch, Table Talks
Müller, Buttiglione and the "confusion" of those criticizing the Pope
After the articles of the philosopher and the preface of the cardinal to his book, now everyone admits that there are cases in which the way to the sacraments is open for remarried divorcees. Demonstrating in this way the absurdity of the accusation of "heresy" addressed to the Pontiff, but also how the dubia need to be radically reformulated
andrea tornielli | vatican city | 07/11/2017
Professor Rocco Buttiglione's new book "Friendly answers to Amoris laetitia's critics and above all the introductory essay written by Cardinal Gerhard Ludwig Müller seem to have sown a certain confusion among the liveliest critics of Pope Francis. To realize this, we only need to start from the latest article published on Sandro Magister's blog, which in the title warns us that "the dubia are more alive than ever". And that "Müller adds one of his own". Actually, it is hard to understand in the text exactly what Müller's new doubt would be. It is well understood, instead, that the cardinal demolishes the first doubt of the cardinals (and consequently all the others).
According to Magister "the cardinal proposes - explicitly - a single case of possible access to communion by a Catholic who has passed to a new union and with their first spouse still alive. It's the case when the first marriage, though celebrated in church, is to be considered invalid due to the absence of faith or other essential requirements at the time of the celebration, but such invalidity "cannot be canonically proven". Let's leave aside the fact that Cardinal Müller also considers other cases of diminished responsibility – one just need to read the preface to Buttiglione's book. Let us therefore limit ourselves to this only case recognized by Magister. Not only does the author of the blog "Settimo cielo" recognize that the cardinal considers this case as acceptable, but it seems that he too considers it acceptable. And he even says that this thesis had already been proposed by Joseph Ratzinger.
We then have at least one case in which it is legitimate to give communion to remarried divorcees. It's a "completely traditional" case, Magister tells us. This is not entirely true, as traditionally, a disciplinary prohibition existed on this issue. But one can be excused from the disciplinary prohibition, which can be eventually diminished or removed. At this point, however, the first and fundamental doubt of the four cardinals (Carlo Caffarra, Raymond Leo Burke, Walter Brandmüller and Joachim Meisner) has been clearly overcome. For the sake of completeness, we shall recall the text of dubia number 1: "It is asked whether, following the affirmations of Amoris Laetitia (300-305), it has now become possible to grant absolution in the sacrament of penance and thus to admit to holy Communion a person who, while bound by a valid marital bond, lives together with a different person more uxorio without fulfilling the conditions provided for by Familiaris Consortio, 84, and subsequently reaffirmed by Reconciliatio et Paenitentia, 34, and Sacramentum Caritatis, 29. Can the expression "in certain cases" found in Note 351 (305) of the exhortation Amoris Laetitia be applied to divorced persons who are in a new union and who continue to live more uxorio?" The answer, according to Müller (and at this point, we must consider for Magister as well) is, yes: there is at least one case in which this can be lawful.
If there is at least one case in which this is legitimate, then the accusation of heresy made against the Pope by the signatories of the "Correctio filialis" is false, and those who have signed it have slandered the Successor of Peter. [….]
COMMENT: Andrea Tornielli is not a reporter. He is a Vatican shill who publishes prepared scripts. He demonstrates with every published article that he is not his own man. His faith is based upon the person of the pope and not the revealed truths of the Catholic religion. Reason is at the service of his ideology. Cardinal Müller is no better. In his tenure as head of the CDF, he defended nothing. He was the dog who would not bark. A Catholic marriage is presumed to be valid unless proven otherwise and the proof must be necessarily compelling to declare the Catholic sacrament invalid. If a nullity of marriage cannot be proven it must necessarily be assumed to be valid. This argument proposes that if a married person believes that their marriage is invalid, but the invalidity cannot be canonically proven, then they may marry again outside the Catholic Church without grave sin of adultery being imputable based upon their subjective conviction. Then what is knowable as objectively true becomes entirely dependent upon subjective speculations. This in fact if carried to its logical conclusion will not just call every marriage into question, but will destroy all Catholic morality. Pope Francis' moral system can excuse any and every intrinsically evil act. St. Paul wrote to St. Timothy, "Some men's sins are manifest, going before to judgment: and some men they follow after. In like manner also good deeds are manifest: and they that are otherwise, cannot be hid" (I Tim 5:24-25). What are "manifest" sins? St. Paul said, "Know you not that the unjust shall not possess the kingdom of God? Do not err: neither fornicators, nor idolaters, nor adulterers, nor the effeminate, nor liers with mankind (sodomites), nor thieves, nor covetous, nor drunkards, nor railers, nor extortioners, shall possess the kingdom of God" (I Cor. 6:9-10).  St. Paul could say this because such acts cannot be committed without imputable sin because they are intrinsically evil violations of the natural law written on the heart of every man and cannot admit a good intention. They are "manifest sins" and to recognize them as such is not entering into unjust judgment. Those that do not recognize "manifest sins" for what they are will invariably "give that which is holy to dogs… and cast pearls before swine" (Matt 7:6).
The moral system of Pope Francis is nothing more than situation ethics that places the subjective actor as the primary determinate of the morality of any action. And why should it be limited to the subjective speculation of just one of the married parties? Suppose one spouse does not share in the others subjective speculation? Then if they both marry again, does only one commit adultery? Now with the novel grounds of "lack of faith" used to establish invalidity, anyone is free to speculate on validity of anyone's Catholics marriage because one of the "married" parties doesn't have the "right" Catholic faith. Pope Francis calls into question the validity of every Novus Ordo Catholic marriage! Every heretic eventually attacks the sacrament of Matrimony because marriage is the metaphor God uses to describe His relationship with His Church and each individual faithful.  Heretics cannot abide the integrity of the metaphor.
De Mattei: Pope Francis and his "Lutheran turning point"
Roberto de Mattei | Corrispondenza Romana | November 8, 2017
          On October 31st 2016, Pope Francis inaugurated the year of Luther by meeting with representatives of Lutheranism from all over the world in the Swedish Cathedral of Lund. Since then, meetings and "ecumenical" celebrations ad abundantiam have followed one after the other in the Catholic Church.
          A year exactly from that date, the ""Lutheran turning point "was sealed by a symbolic act the gravity of which very few have noticed. The Vatican Post Office issued a stamp which celebrates the birth of Protestantism on October 31st 1517, the date Luther hung his 95 theses on the door of Wittenberg Cathedral.
          "V Centenary of the Protestant Reformation"can be read at the top of the stamp, presented on October 31st of this year by the Vatican Philatelic Office. The official communiqué describes the stamp: "It depicts Jesus Crucified in the foreground on a gold, timeless background showing Wittenberg city. In an attitude of penance, on their knees respectively on the left and the right of the the Cross, Martin Luther holds a Bible, source and point of his doctrine, while Philip Melanchthon, theologian and a friend of Martin Luther's, one of the most important protagonists of the Reformation, holds in his hand the Augsburg Confession, Confessio Augustuana, the first official exposition of the principles of Protestantism drawn up by him."
          The substitution of Our Lady and St. John at the foot of the Cross with the two heresiarchs, Luther and Melanchthon is a blasphemous offense that no Catholic cardinal or bishop has, to date, openly condemned. The significance of this image is explained by the joint declaration of the World Lutheran Federation and the Pontifical Council for the Promotion of Christian Unity, published the same day as the stamp. The note refers to the positive outcome of the dialogue between Catholics and Lutherans, endorsing the "new understanding of those XVI century events which lead to our separation" and affirms how both sides are "very grateful for the theological and spiritual gifts received through the Reformation".
          As if that weren't enough, around the same time, La Civiltà Cattolica, the Pope's "unofficial" voice, celebrated Luther with an article by Father Giancarlo Pani (Martin Luther, Five Hundred Years Later, in La Civiltà Cattolica , of October 21st – November 4th 2017, pp. 119-130)
Father Pani is the same priest who said in 2014 that the Fathers of the Council of Trent had admitted the possibility of divorce and remarriage in the case of adultery, according to the custom established in the schismatic Greek Church. Now he is sustaining that Martin Luther was in no way a heretic, but an authentic "reformer". In fact, " the theses of Wittenberg are not a challenge, nor a rebellion against authority, but the proposal to renew the proclamation of the Gospel, in the sincere desire for a "reform" in the Church". (p.128). Despite the claim " by the Church of Rome and Luther of incarnating the truth in toto and being dispensers of it " " the role Luther had as a witness to the faith cannot be denied: He is "the reformer"; he was able to initiate a process of "reform" where the results of it have also benefited the Catholic Church."
          If this is the case then he has been unjustly persecuted and defamed by the Catholic Church for 500 years. The time has come to rehabilitate him. And in order to rehabilitate him we cannot limit ourselves to presenting only his prophetic side, but must make the Church accept and put into practice his demands of reform. And the Post-Synod Exhortation Amoris Laetitia represents a decisive stage on this path. They are not wrong then the authors of the Correctio filialis (to Pope Francis) when they underlined "the affinity between Luther's ideas on the law, justification and matrimony and those taught or favored by Pope Francis in Amoris laetitia and elsewhere."
          At this point it should be remembered that Pope Francis, like Father Pani, belongs to the Company of Jesus, whose Founder, St. Ignatius of Loyola, was the champion of the Faith that Divine Providence raised up in the XVI century against Lutheranism. In Germany, apostles like St. Peter Canisio and Blessed Peter Fabro, fought every inch of the way against the heretics and on the terrain of anti-Protestant controversy no-one can surpass St. Robert Bellarmino.
La Civiltà Cattolica was founded in 1850, with the support of Pius IX, and had a role of doctrinal defense against the errors of the time for a very long time. From its very first edition, on April 6th 1850, it dedicated an extensive anonymous essay (by Father Matteo Liberatore) on The Political Rationalism of the Italian Revolution, in which he saw Protestantism as the cause of all modern errors. These theses were developed, among others, by two famous Jesuit theologians: Fathers Giovanni Perrone (Protestantism and the Rule of the Faith, La Civiltà Cattolica, Rome 1853, 2 voll.), and Hartmann Grisar (Luther, Herder, Freiburg im Breisgau, 1911/1912, 3 voll.).
          But the commemoration of the Lutheran revolt made by the Jesuit journal in October 1917, the fourth centenary marking the 95 theses in Wittenberg, takes on a special meaning. (Luther and Lutheranism, in La Civiltà Cattolica, IV (1917), pp. 207-233; 421-430). The theologian of La Civiltà Cattolica explained that "The essence of the Lutheran spirit, or rather Lutheranism, is rebellion in all of its extension and in all the force of its word. Rebellion, therefore, which is personified in Luther, was varied and profound, complex and very vast; which apparently appeared but was in fact violent, angry, trivial, obscene and diabolic; deep down it was studied, and directed according to the circumstances, focused on opportunistic ends and interests, intended and wanted with measured, resolute determination." (pp.208-309).
          Luther, La Civiltà Cattolica continues, "initiated that contemptible parody, with which the rebel monk attributed to God, his ideas, blasphemies and the abominations of his perverted mind: he outraged the Pope in an unspeakable way in the name of Christ, he cursed Caesar in the name of Christ, he blasphemed against the Church, against bishops, against monks with absolute infernal impetuosity, in the name of Christ; he threw his religious habit onto the tree of Judas, in the name of Christ and in the name of Christ he was married sacrilegiously" (p.209). "With the very convenient pretext of following Scripture, as that which alone contains the word of God, he conducted a war on scholastic theology, tradition, canon law, all the institutions and precepts of the Church and councils: in place of these august and venerated things, he, Martin Luther, perjured monk and self-proclaimed doctor, put himself and his authority! Popes, doctors and Holy Fathers were no longer of any worth; the word of Marin Luther was worth more than all of them! (p.212). The Lutheran theory of justification, in the end, "was born of Luther's imagination, not by the Gospel or any other word of God revealed to the writers of the New Testament: for us, every Lutheran novelty finds its origins in the concupiscence he stimulated, and in his development of the falsification of Scripture or in formal lying" (p.214
          Father Pani cannot deny that the opinion he gives of Luther is a 360 degree turnaround from the one his confreres gave in the same journal, a century ago. In 1917, he was censured as an apostate, a rebel, a blasphemer; today he is being praised as a reformer, a prophet, [even] holy. No Hegelian dialectic can harmonize yesterday's judgment with today's. Luther was either a heretic who denied some basic dogmas of Christianity, or he was a "witness to faith" who initiated the Reformation of the Church, brought to completion by the Second Vatican Council and Pope Francis.
          In short, every Catholic is called upon to choose whether to side with Pope Francis and the Jesuits of today, or be alongside the Jesuits of yesterday and the Popes of all time.
          It is time for choices and to mediate precisely on St. Ignatius' two standards (Spiritual Exercises, n. 137)* which will help us make them in these difficult times.
A clear explanation of the essential problem: What is for faithful Catholic the "Rule of Faith"?  Is it Dogma or the Pope?  Those who believe it is the Pope will follow Pope Francis even if he takes them to Hell!
Maike Hickson: Where does Prof. Rocco Buttiglione (who defends the new morality of Pope Francis and Amoris Laetitia), in your eyes, leave the solid foundation of the Catholic moral teaching, perhaps in order to maintain loyalty toward Pope Francis?
Professor Josef Seifert: I think (1) with respect to his "two principles" that separate us, they do not correspond to sound Catholic teaching because it is Catholic teaching (and the basis for all condemnation of heresies in the history of the Church) that a) truth has priority over unity and b) that no Catholic has an absolute duty to accept everything a Pope or Council are saying if it is not dogmatic and de fide, and if he has good reason to believe that it is contrary to natural or revealed truth or to both (to claim otherwise would be papolatry). Besides, (2) I believe that Professor Buttiglione' s concrete and brilliant but unsuccessful efforts to reconcile the novelties of Amoris Laetitia with Familiaris Consortio, Veritatis Splendor, Evangelium Vitae, Humanae Vitae, and the Tradition of the Church all fail and put him at the risk of using overcomplicated and sophistical reasons and of contradicting dogmas of the Church such as (a) that God never commands things which we cannot obey, with the help of grace (a Lutheran heresy denied this and was condemned in the Council of Trent), or (b) that extramoral evils (such that the partner of a second "marriage" will leave me) can never be greater evils than a sin and the intention to prevent them can never justify committing a sin (VS and Trent affirmed this and condemned its negation as heretical), or (c) that weighing good versus bad effects of any action can never justify committing one of the many intrinsically evil acts (Veritatis Splendor made this very solemnly clear).
What is the difference between this example of Jewish "truth" and Novus Ordo theology and praxis?
Lying is now a "heightened version of reality" because it may be "true in a higher metaphysical sense"!?
. . . . What anti-Semites keep insisting are "fake Holocaust stories" need to be seen in a more positive light as "the truth of imagination," to quote the famous phrase of the poet John Keats. If something is perceived as true by the mind, though strictly speaking it may not have happened, and if that event is subsequently seen as a living truth in the minds of millions of other good people who have been exposed to that same heightened version of reality, then it must on no account be dismissed as a "lie" ( . . . ) All such stories are true in a higher metaphysical sense, and to deny them is a sacrilege ( . . . ) We have a sacred obligation to the six million who died under the tyranny of the evil Nazi dictator Adolf Hitler to remember the dead and dismiss with contempt all attempts to deny the Holocaust by referring to "fake Holocaust stories." I repeat: there is no such thing as a fake Holocaust story. Every Holocaust story is true, 100 per cent true, whether it happened or not. ( . . . ) In the sublime words of Elie Wiesel: "In literature, certain things are true though they didn't happen, while others are not true, even if they did happen."
Seymour Zak, defending "fake Holocaust stories" after Herman Rosenblat's holocaust story, An Angel at the Fence, was publically exposed as a pure fabrication.  Hollywood was unmoved.  The film production based upon the book will proceed as planned.
Dogma is the proximate Rule of Faith. Deny this Catholic truth and this is what follows. So now we have an infallibly infallible magisterium and a infallibly non-infallible magisterium.  
This false accusation railed against Pope Francis, claiming that he is teaching or prompting heresy in part of his Ordinary Magisterium is in effect a denial of the one of the essential truths behind the teaching authority of the Roman Pontiff, who is granted Divine assistance which prevents him from erring in matters of faith and morals, even when teaching non-infallibly.
So while there may be certain deficiencies present in the Ordinary Magisterium, the faithful are still required to submit their will and intellect to its higher prudential judgment by giving religious assent, and such deficiencies can never fall into error in matters of faith and morals through the promise of Divine assistance accorded to even these non-infallible pronouncements.
Emmett O'Regan, published by Vatican Insider
At last, admission by Pope Francis that the purpose of ecumenical dialogue is to make Catholics Lutherans!
 Many members of our communities yearn to receive the Eucharist at one table, as the concrete expression of full unity. We experience the pain of those who share their whole lives, but cannot share God's redeeming presence at the Eucharistic table. We acknowledge our joint pastoral responsibility to respond to the spiritual thirst and hunger of our people to be one in Christ. We long for this wound in the Body of Christ to be healed. This is the goal of our ecumenical endeavours, which we wish to advance, also by renewing our commitment to theological dialogue.
Pope Francis and "Bishop" Munib A Younan, President of the Lutheran World Federation, joint statement, Oct 31, 2017
Pope Francis the Lutheran
[.....] Moreover, because the preceding errors and many others are contained in the books or writings of Martin Luther, we likewise condemn, reprobate, and reject completely the books and all the writings and sermons of the said Martin, whether in Latin or any other language, containing the said errors or any one of them; and we wish them to be regarded as utterly condemned, reprobated, and rejected. We forbid each and every one of the faithful of either sex, in virtue of holy obedience and under the above penalties to be incurred automatically, to read, assert, preach, praise, print, publish, or defend them. They will incur these penalties if they presume to uphold them in any way, personally or through another or others, directly or indirectly, tacitly or explicitly, publicly or occultly, either in their own homes or in other public or private places. Indeed immediately after the publication of this letter these works, wherever they may be, shall be sought out carefully by the ordinaries and others [ecclesiastics and regulars], and under each and every one of the above penalties shall be burned publicly and solemnly in the presence of the clerics and people. As far as Martin himself is concerned, O good God, what have we overlooked or not done? What fatherly charity have we omitted that we might call him back from such errors? [.....]
Pope Leo X, Exsurge Domine, condemnation of Martin Luther and all those who embrace his heresy.
This is the goal of those secret sects which have come forth from the darkness to destroy and desolate both the sacred and civil commonwealth. [.....] "It is an act of great piety to expose the concealments of the impious and to defeat there the devil himself whose slaves they are" (Pope Leo the Great).  Therefore we entreat you to use every means of revealing to your faithful people the many kinds of plots, pretense, errors, deceit and contrivance which are enemies use.[....] Also exhort them unceasingly to flee from the sects and societies of the impious as from the presence of the Serpent earnestly avoiding everything which is at variance with the wholeness of the faith, religion and morality. 
Blessed Pius IX, Qui Pluribus, (Against the Secret Societies)
The world is governed by very different personages to what is imagined by those who are not behind the scenes....  That mighty revolution which is at the moment preparing in Germany, and which will be, in fact, a second and greater Reformation, and of which so little is yet known in England, is developing entirely under the auspices of the Jews. [.....]
One can trace Jewish influence in the last revolutionary explosions in Europe (1848). An insurrection has taken place against traditions, religion and property, the destruction of the semitic principle, the extirpation of the Jewish religion, either under its Mosaic or Christian form, the natural equality of men and the annulment of property are proclaimed by the secret societies which form the provisional government, and men of Jewish race are found at the head of each of them. The People of God cooperate with atheists, the most ardent accumulators of property link themselves with communists. The select and chosen race walks hand in hand with the scum of the lower castes of Europe. And all this because they wish to destroy this Christianity which owes them its very name and whose tyranny they can no longer bear. 
Benjamin Disraeli, Jewish Prime Minister of Great Britain, taken from Vicomte Leon De Poncins, The Secret Powers behind Revolution, Freemasonry and Judaism, 1929
Therefore the sacred partnership of true marriage is constituted both by the will of God and the will of man. From God comes the very institution of marriage, the ends for which it was instituted, the laws that govern it, the blessings that flow from it; while man, through generous surrender of his own person made to another for the whole span of life, becomes, with the help and cooperation of God, the author of each particular marriage, with the duties and blessings annexed thereto from divine institution. Now when We come to explain, Venerable Brethren, what are the blessings that God has attached to true matrimony, and how great they are, there occur to Us the words of that illustrious Doctor of the Church whom We commemorated recently in Our Encyclical Ad salutem on the occasion of the fifteenth centenary of his death: "These," says St. Augustine, "are all the blessings of matrimony on account of which matrimony itself is a blessing; offspring, conjugal faith and the sacrament." And how under these three heads is contained a splendid summary of the whole doctrine of Christian marriage, the holy Doctor himself expressly declares when he said: "By conjugal faith it is provided that there should be no carnal intercourse outside the marriage bond with another man or woman; with regard to offspring, that children should be begotten of love, tenderly cared for and educated in a religious atmosphere; finally, in its sacramental aspect that the marriage bond should not be broken and that a husband or wife, if separated, should not be joined to another even for the sake of offspring. This we regard as the law of marriage by which the fruitfulness of nature is adorned and the evil of incontinence is restrained.
Pope Pius XI, Casti Connubii, On Christian Marriage
Do you need to convince the other to become Catholic? No, no, no! Go out and meet him, he is your brother. This is enough. Go out and help him and Jesus will do the rest.  
Pope Francis the Neo-Evangelist
Europe will return to the faith or…. perish. 
Hilaire Belloc
Homosexuals have gifts and qualities to offer.... Are our communities capable of .... accepting and valuing their sexual orientation, without compromising Catholic doctrine?  
Synod of the Family, First Relatio written by Pope Francis' Hand Picked  Clerics
"Revelation manifests itself more and more each day… it's always moving."   
It is a dogma of divine and Catholic faith that Revelation was completed at the death of the last Apostle!
Ideologies are bewitching; and so Paul says: "Oh foolish Galatians, who has bewitched you?" Those who preach with ideologies: everything's right! They are bewitching: it's all clear!  But look, God's revelation isn't clear eh? God's revelation manifests itself more and more each day; it is always moving. Is it clear? Crystal clear! It is Him, but we have to find it along the way. Those who think they possess the whole truth are not just ignorant, Paul goes as far as to call them 'foolish' for letting themselves be bewitched.
Pope Francis, sermon, October 6, 2016
COMMENT:
O senseless Galatians, who hath bewitched you that you should not obey the truth, before whose eyes Jesus Christ hath been set forth, crucified among you? This only would I learn of you: Did you receive the Spirit by the works of the law, or by the hearing of faith? Are you so foolish, that, whereas you began in the Spirit, you would now be made perfect by the flesh? Have you suffered so great things in vain? If it be yet in vain. He therefore who giveth to you the Spirit, and worketh miracles among you; doth he do it by the works of the law, or by the hearing of the faith?
As it is written: Abraham believed God, and it was reputed to him unto justice. Know ye therefore, that they who are of faith, the same are the children of Abraham. And the scripture, foreseeing, that God justifieth the Gentiles by faith, told unto Abraham before: In thee shall all nations be blessed. Therefore they that are of faith, shall be blessed with faithful Abraham. For as many as are of the works of the law, are under a curse. For it is written: Cursed is every one, that abideth not in all things, which are written in the book of the law to do them.
But that in the law no man is justified with God, it is manifest: because the just man liveth by faith. But the law is not of faith: but, He that doth those things, shall live in them. Christ hath redeemed us from the curse of the law, being made a curse for us: for it is written: Cursed is every one that hangeth on a tree: That the blessing of Abraham might come on the Gentiles through Christ Jesus: that we may receive the promise of the Spirit by faith. Brethren (I speak after the manner of man,) yet a man' s testament, if it be confirmed, no man despiseth, nor addeth to it.
To Abraham were the promises made and to his seed. He saith not, And to his seeds, as of many: but as of one, And to thy seed, which is Christ. [.....] For you are all the children of God by faith, in Christ Jesus. For as many of you as have been baptized in Christ, have put on Christ. There is neither Jew nor Greek: there is neither bond nor free: there is neither male nor female. For you are all one in Christ Jesus. And if you be Christ' s, then are you the seed of Abraham, heirs according to the promise.   Galatians 3: 1-29
You can only surmise that Pope Francis has never read Galatians, chapter 3.  Whatever he has learned about the text could only have been derived from secondary sources attempting to indoctrinate by an exegesis that is ideologically driven. The liberation theologians Pope Francis admires routinely used these methods. Suffice to say, St. Paul is not berating the Galatians because they claimed to "possess the whole truth" but because they did not "obey the truth."  They could not be chastised for failing to "obey the truth" if they in fact did not "possess the whole truth." They had been "bewitched" by Judaizers whose purpose in persecuting the Catholic Church was to reduce it to a Jewish sect and destroy it.  The Galatians were called "foolish" for turning away from the "whole truth" which they had received from St. Paul and following the Judaizers.  Perhaps the "bewitching" was the fault of the first pope, St. Peter, who was guilty of Judaizing by his "dissimulation" when he "walked not uprightly unto the truth of the gospel." 
But when Cephas was come to Antioch, I withstood him to the face, because he was to be blamed. For before that some came from James, he did eat with the Gentiles: but when they were come, he withdrew and separated himself, fearing them who were of the circumcision. And to his dissimulation the rest of the Jews consented, so that Barnabas also was led by them into that dissimulation. But when I saw that they walked not uprightly unto the truth of the gospel, I said to Cephas before them all: If thou, being a Jew, livest after the manner of the Gentiles, and not as the Jews do, how dost thou compel the Gentiles to live as do the Jews? We by nature are Jews, and not of the Gentiles sinners.  Galatians 2: 11-15
St. Peter was guilty of the same sin that Pope Francis regularly commits, Judaizing.  It is the sin that characterizes Protestantism, particularly the Calvinist variety.  Pope Francis has claimed that the Old Testament is still valid and has performed Old Testament rituals.  Suffice to say, Pope Francis is as ignorant as a stick in his understanding of St. Paul's letter to the Galatians.  The Catholics he addresses were "bewitched" because, they were led by the "dissimulation" of St. Peter, and like him, "walked not uprightly unto the truth of the gospel."
Pope Francis says that "Ideologies are bewitching."  True.  And no one is more "bewitched" than Francis/Bergoglio himself who, like our first pope, must be "withstood to the face."  Pray that the grace of God may prevail upon him.  Until then, whenever this "senseless" man is quoting scripture let the listener beware!
          Thus, We have reached one of the principal points in the Modernists' system, namely the origin and the nature of dogma. For they place the origin of dogma in those primitive and simple formulae, which, under a certain aspect, are necessary to faith; for revelation, to be truly such, requires the clear manifestation of God in the consciousness. But dogma itself they apparently hold, is contained in the secondary formulae.
          To ascertain the nature of dogma, we must first find the relation which exists between the religious formulas and the religious sentiment. This will be readily perceived by him who realises that these formulas have no other purpose than to furnish the believer with a means of giving an account of his faith to himself. These formulas therefore stand midway between the believer and his faith; in their relation to the faith, they are the inadequate expression of its object, and are usually called symbols; in their relation to the believer, they are mere instruments.
          Hence it is quite impossible to maintain that they express absolute truth: for, in so far as they are symbols, they are the images of truth, and so must be adapted to the religious sentiment in its relation to man; and as instruments, they are the vehicles of truth, and must therefore in their turn be adapted to man in his relation to the religious sentiment. But the object of the religious sentiment, since it embraces that absolute, possesses an infinite variety of aspects of which now one, now another, may present itself. In like manner, he who believes may pass through different phases. Consequently, the formulae too, which we call dogmas, must be subject to these vicissitudes, and are, therefore, liable to change. Thus the way is open to the intrinsic evolution of dogma. An immense collection of sophisms this, that ruins and destroys all religion. Dogma is not only able, but ought to evolve and to be changed. This is strongly affirmed by the Modernists, and as clearly flows from their principles. For amongst the chief points of their teaching is this which they deduce from the principle of vital immanence; that religious formulas, to be really religious and not merely theological speculations, ought to be living and to live the life of the religious sentiment. This is not to be understood in the sense that these formulas, especially if merely imaginative, were to be made for the religious sentiment; it has no more to do with their origin than with number or quality; what is necessary is that the religious sentiment, with some modification when necessary, should vitally assimilate them. In other words, it is necessary that the primitive formula be accepted and sanctioned by the heart; and similarly the subsequent work from which spring the secondary formulas must proceed under the guidance of the heart. Hence it comes that these formulas, to be living, should be, and should remain, adapted to the faith and to him who believes. Wherefore if for any reason this adaptation should cease to exist, they lose their first meaning and accordingly must be changed. And since the character and lot of dogmatic formulas is so precarious, there is no room for surprise that Modernists regard them so lightly and in such open disrespect. And so they audaciously charge the Church both with taking the wrong road from inability to distinguish the religious and moral sense of formulas from their surface meaning, and with clinging tenaciously and vainly to meaningless formulas whilst religion is allowed to go to ruin. Blind that they are, and leaders of the blind, inflated with a boastful science, they have reached that pitch of folly where they pervert the eternal concept of truth and the true nature of the religious sentiment; with that new system of theirs they are seen to be under the sway of a blind and unchecked passion for novelty, thinking not at all of finding some solid foundation of truth, but despising the holy and apostolic traditions, they embrace other vain, futile, uncertain doctrines, condemned by the Church, on which, in the height of their vanity, they think they can rest and maintain truth itself.
          ....... To finish with this whole question of faith and its shoots, it remains to be seen, Venerable Brethren, what the Modernists have to say about their development. First of all they lay down the general principle that in a living religion everything is subject to change, and must change, and in this way they pass to what may be said to be, among the chief of their doctrines, that of Evolution. To the laws of evolution everything is subject - dogma, Church, worship, the Books we revere as sacred, even faith itself, and the penalty of disobedience is death.
St. Pius X, Pascendi
The faith of Pope Francis is directed toward his utopian dream and the facts of current apostasy and decay are immaterial to his judgment for apostasy and decay are of "space" and his utopian dream is of "time"!
"Time is Greater than Space: A constant tension exists between fullness and limitation. Fullness evokes the desire for complete possession, while limitation is a wall set before us. Broadly speaking, "time" has to do with fullness as an expression of the horizon which constantly opens before us, while each individual moment has to do with limitation as an expression of enclosure. People live poised between each individual moment and the greater, brighter horizon of the utopian future as the final cause which draws us to itself. Here we see a first principle for progress in building a people: time is greater than space."
Pope Francis, Evangelii Gaudium, "Time is Greater than Space"
"God manifests himself in historical revelation, in history. Time initiates processes, and space crystallizes them. God is in history, in the processes. We must initiate processes, rather than occupy spaces." 
Pope Francis, Interview with Anthony Spadaro
Since "time is greater than space," I would make it clear that not all discussions of doctrinal, moral, or pastoral issues need to be settled by interventions of the magisterium. Unity of teaching and practice is certainly necessary in the Church, but this does not preclude various ways of interpreting some aspects of that teaching or drawing certain consequences from it. This will always be the case as the Spirit guides us towards the entire truth (cf. Jn 16:13), until he leads us fully into the mystery of Christ and enables us to see all things as he does. Each country or region, moreover, can seek solutions better suited to its culture and sensitive to its traditions and local needs. For "cultures are in fact quite diverse and every general principle…needs to be inculterated, if it is to be respected and applied."
Pope Francis, Amoris Laetitia
"If you love me you will keep my commandments… He that hath my commandments, and keepeth them; he it is that loveth me. And he that loveth me, shall be loved of my Father: and I will love him, and will manifest myself to him… If you keep my commandments, you shall abide in my love; as I also have kept my Father' s commandments, and do abide in his love… In this we know that we love the children of God: when we love God, and keep his commandments." (John 14:15; 14:21; 15:10; 1 John 5:2)
Pope Francis will learn, souls are "condemned for ever" who teach the Lutheran heresy of justification & deny the Catholic dogma that to abide in "true charity" is "conditional" upon keeping the commandments!
The way of the Church is not to condemn anyone for ever; it is to pour out the balm of God's mercy on all those who ask for it with a sincere heart… For true charity is always unmerited, unconditional and gratuitous….
It is a matter of reaching out to everyone, of needing to help each person find his or her proper way of participating in the ecclesial com-munity and thus to experience being touched by an "unmerited, unconditional and gratuitous" mercy. No one can be condemned for ever, because that is not the logic of the Gospel!
Pope Francis, Amoris Laetitia, paragraphs 296 and 297
CATHOLIC PROPHECY
May 13, 1820: I saw also the relationship between the two popes. . . I saw how baleful would be the consequences of this false church. I saw it increase in size; heretics of every kind came into the city (of Rome). The local clergy grew lukewarm, and I saw a great darkness. . . Then, the vision seemed to extend on every side. Whole Catholic communities were being oppressed, harassed, confined, and deprived of their freedom. I saw many churches close down, great miseries everywhere, wars and bloodshed. A wild and ignorant mob took to violent action. But it did not last long.
Once more I saw that the Church of Peter was undermined by a plan evolved by the secret sect, while storms were damaging it. But I saw also that help was coming when distress had reached its peak. I saw again the Blessed Virgin ascend on the Church and spread her mantle [over it]. I saw a Pope who was at once gentle, and very firm. . . I saw a great renewal, and the Church rose high in the sky.
Sept. 12, 1820: I saw a strange church being built against every rule. . .  No angels were supervising the building operations. In that church, nothing came from high above. . . There was only division and chaos. It is probably a church of human creation, following the latest fashion, as well as the new heterodox church of Rome, which seems of the same kind. . .
I saw again the strange big church that was being built there (in Rome). There was nothing holy in it. I saw this just as I saw a movement led by Ecclesiastics to which contributed angels, saints and other Christians. But there (in the strange big church) all the work was being done mechanically (i.e. according to set rules and formulae). Everything was being done according to human reason. . .
I saw all sorts of people, things, doctrines, and opinions. There was something proud, presumptuous, and violent about it, and they seemed to be very successful. I did not see a single Angel nor a single saint helping in the work. But far away in the background, I saw the seat of a cruel people armed with spears, and I saw a laughing figure which said: "Do build it as solid as you can; we will pull it to the ground."
Blessed Anna Katherina Emmerich, Catholic Prophecy by Ives DuPont
Moreover, one baptism regenerating all baptized in Christ, just as "one God and one faith", is to be faithfully confessed by all, which, celebrated in water in the name of the Father and of the Son and of the Holy Spirit, we believe to be the perfect remedy for salvation for both adults and children…... one is the universal Church…. Outside of which absolutely no one is saved, one is the Lord, one is the faith and one is the baptism of all.
Pope Clement V, Council of Vienne, 1311-1312
For there must be also heresies: that they also, who are approved, may be manifest among you. 
St. Paul, 1 Corinthians 11:19
Holy baptism, which is the gateway to the spiritual life, holds the first place among all the sacraments; through it we are made members of Christ and of the body of the Church.  And since death entered the universe through the first man, 'unless we are born again of water and the Spirit, we cannot," as the Truth says, "enter into the Kingdom of Heaven' (John 3:5).  The matter of this sacrament is real and natural water. 
Pope Eugene IV, Exultate Deo, Council of Florence
COMMENT: It always gets back to the first heresy on which Vatican II was grounded.  John XXIII declared at the opening convocation that there existed a disjunction between the truths of faith and their dogmatic formulations, that the truths of our faith were one thing and how they were expressed another thing altogether.  This Modernist error had already been exposed and condemned by St. Pius X yet it was accepted without opposition by the assembled bishops. 
Now Pope Francis takes the error a step further when he says that, "It is not enough to find a new language in which to articulate our perennial faith; it is also urgent, in the light of the new challenges and prospects facing humanity, that the Church be able to express the "new things" of Christ's Gospel, that, albeit present in the word of God, have not yet come to light. This is the treasury of "things old and new" of which Jesus spoke when he invited his disciples to teach the newness that he had brought, without forsaking the old".
The Church Fathers have always understood the "things old and new" to refer to the Old Testament and the New Testament of Jesus Christ who said, "Do not think that I am come to destroy the law, or the prophets. I am not come to destroy, but to fulfill."  Francis is claiming that when Jesus Christ said to His apostles that He would send the Holy Ghost, the "Spirit of Truth," to "lead them into all truth," He really meant that He would not lead them into all truth but would lead their successors into all truth, or rather, that He would lead Francis himself into all truth so that he could declare a new gospel.
Those who hold that the pope is the rule of faith will be lead into heresy by Pope Francis.  Only those who hold the perennial Catholic truth that Dogma is the rule of faith will be able to keep it whole and inviolate. Tradition is only a "living reality" in the sense that the faith is received by living people.  As St. Paul said, "For I have received of the Lord that which also I delivered unto you," (Cor 11:23) and "Therefore, brethren, stand fast; and hold the traditions which you have learned, whether by word, or by our epistle." (2 Thes 2:14).  The truth of the matter is that St. Vincent of Lerins would condemn everything that Pope Francis has done.
These two articles from Vatican Insider offer the best, but most feeble defense of Francis the Destroyer.
"Doctrine cannot be preserved without allowing it to develop"
In Francis' words at the conference for the 25th anniversary of the promulgation of Catechism, the key to read the current debate on Amoris laetitia
Vatican Insider | andrea tornielli | vatican city | Octover 12, 2017
<![if !vml]>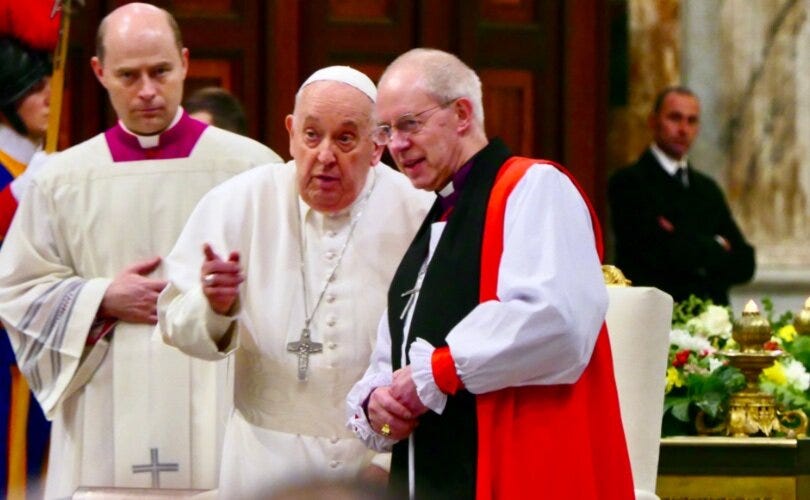 <![endif]>The theme that Pope Francis wanted to focus his attention on when he spoke at the meeting promoted by the Department for the New Evangelization was that of the death penalty and the need of a "more adequate and coherent treatment" in the Catechism. Given its relevance, it was only natural that this topic attracted the attention of the media. But the intervention of the Pontiff served also to reaffirm that doctrine and Tradition can really be preserved and handed down only by "allowing it to develop". Considerations based on the Church's fathers and councils, which help to frame the debate also on other topics of which the "fidelity to doctrine" is called into question.
Francis started by quoting Saint John XXIII, who opened the Second Vatican Council on October 11, 1962 with the historic sentence, "It is necessary first of all that the Church should never depart from the sacred patrimony of truth received from the Fathers. But at the same time she must ever look to the present, to the new conditions and new forms of life introduced into the modern world, which have opened new avenues to the Catholic apostolate". "Our duty - continued Pope Roncalli - is not only to guard this precious treasure, as if we were concerned only with antiquity, but to dedicate ourselves with an earnest will and without fear to that work which our era demands of us, pursuing thus the path which the Church has followed for twenty centuries."
Pope Bergoglio has therefore explained that "to guard" and "to pursue" are "in the very nature of the Church, so that the truth present in Jesus' preaching of the Gospel may grow in fullness until the end of time". Saint John Paul II himself, in presenting the new Catechism of the Catholic Church, said that "it must take into account the doctrinal statements which down the centuries the Holy Spirit has made known to his Church. It should also help illumine with the light of faith the new situations and problems which had not yet emerged in the past".
Today's challenges are not those of a century ago and not even those of thirty years ago. For this reason, there are Councils and Synods, and for this reason two assemblies of bishops have been held to discuss marriage and family, in social contexts that change at a very fast pace.
It is not enough - Francis explains - to find a new language in which to articulate our perennial faith; it is also urgent, in the light of the new challenges and prospects facing humanity, that the Church be able to express the "new things" of Christ's Gospel, that, albeit present in the word of God, have not yet come to light. This is the treasury of "things old and new" of which Jesus spoke when he invited his disciples to teach the newness that he had brought, without forsaking the old".
Bergoglio, after recalling a text of the Roman Catechism, highlighted by the new Catechism stating that "The whole concern of doctrine and its teaching must be directed to the love that never ends. Whether something is proposed for belief, for hope or for action, the love of our Lord must always be made accessible" - returns to speak of Tradition as "a living reality".
"Only a partial vision - Francis explains - regards the "deposit of faith" as something static. The word of God cannot be moth-balled like some old blanket in an attempt to keep insects at bay! No. The word of God is a dynamic and living reality that develops and grows because it is aimed at a fulfilment that none can halt." Then Pope reaffirms "the happy formulation" of Saint Vincent of Lérins, "annis consolidetur, dilatetur tempore, sublimetur aetate" namely a dogma of the Christian religion that should be, "consolidated by years, enlarged by time, refined by age". A formulation, Francis states, that "is a distinguishing mark of revealed truth as it is handed down by the Church, and in no way represents a change in doctrine."
Therefore, "Doctrine cannot be preserved without allowing it to develop, nor can it be tied to an interpretation that is rigid and immutable without demeaning the working of the Holy Spirit. 'God, who in many and various ways spoke of old to our fathers' (Heb 1:1), uninterruptedly converses with the bride of his beloved Son" (Dei Verbum, 8). We are called to make this voice our own by "reverently hearing the word of God" (ibid., 1), so that our life as a Church may progress with the same enthusiasm as in the beginning, towards those new horizons to which the Lord wishes to guide us."
As for those significant changes that indicate how doctrine should "look to the present, to the new conditions", as Pope Roncalli said, one can remember the great leap represented by John Paul II's Familiaris Consortio. In that post-synodal exhortation, Wojtyla made clear the existence of attenuating circumstances, "Pastors must know that, for the sake of truth, they are obliged to exercise careful discernment of situations. There is in fact a difference between those who have sincerely tried to save their first marriage and have been unjustly abandoned, and those who through their own grave fault have destroyed a canonically valid marriage. Finally, there are those who have entered into a second union for the sake of the children's upbringing, and who are sometimes subjectively certain in conscience that their previous and irreparably destroyed marriage had never been valid".
And he affirmed, breaking with a centuries-old tradition, that divorcees in second union, who for various reasons cannot return to their now broken marriages, could access the sacraments if they committed themselves to living as brother and sister, that is, refraining from sexual intercourse. This decision was an important innovation at that time. The divorced who remarried and were willing to live as brothers and sisters (circumstance that obviously has to do with their intimacy and is not written in their identity documents or badges), could not only be welcomed into the Christian community, but could also participate in the Eucharist.
A few years later, in his letter to Cardinal Penitentiary Major William Wakefield Baum (22 March 1996), Pope Wojtyla stated, " It should also be remembered that the existence of sincere repentance is one thing, the judgement of the intellect concerning the future is another: it is indeed possible that, despite the sincere intention of sinning no more, past experience and the awareness of human weakness makes one afraid of falling again; but this does not compromise the authenticity of the intention, when that fear is joined to the will, supported by prayer, of doing what is possible to avoid sin". And the following year, in Cardinal Alfonso Lopez Truijllo's vademecum for confessors concerning some aspects of the morality of conjugal life, we read that "Frequent relapse into sins of contraception does not in itself constitute a motive for denying absolution; absolution cannot be imparted, however, in the absence of sufficient repentance or of the resolution not to fall again into sin."
A more accurate and serene reflection on the history of the Church and on theology would help to understand, for example, that the teaching of Amoris laetitia is traditional, where it says that in the evaluation of guilt there may be mitigating factors. In chapter 8 of the exhortation, result of two Synods, the Pope, in the wake of this tradition, opened to the possibility - without falling into casuistry and without permissiveness or indiscriminate "green lights" - that in some cases divorced persons in second union (who cannot live as sister brother but are aware of their condition and have begun a journey) may also have access to the sacraments, after a period of discernment accompanied by a priest. After all it already happened in the past in some cases.
Memo to Theologians: No to Theological Mob Rule
Theologian Stephen Walford urges the theological community to resist the temptation to create a parallel magisterium that does nothing more than foster disunity in the Church
Vatican Insider | stephen walford | vatican city | October 18, 2017
On October 11, 2017, Pope Francis addressed participants of a meeting organised by the Pontifical Council for Promoting the New Evangelization. The event marked the twenty fifth anniversary of St. John Paul II's promulgation of the Catechism of the Catholic Church. In his speech, the Holy Father focused on the death penalty and his desire for it to be eradicated from all nations. Naturally, he referred to the teachings of the Church in this regard and expressed sadness that even its use in the Papal States had meant the "primacy of mercy over justice" had been neglected.
Pope Francis spoke forcefully maintaining that capital punishment is an "inhumane measure" that "abases human dignity". Not only that. He went as far as to state that it is "per se contrary to the Gospel" because it entails the "wilful suppression of a human life that never ceases to be sacred in the eyes of its Creator and of which – ultimately – only God is the true judge and guarantor."
Citing the great fifth century theologian St Vincent of Lerins, the Holy Father explained the indispensable factor (in reference to Tradition) of doctrinal development. "Doctrine cannot be preserved without allowing it to develop, nor can it be tied to an interpretation that is rigid and immutable without demeaning the working of the Holy Spirit." However, the Pontiff was careful to point out that this is no rupture from the past "Here we are not in any way contradicting past teaching, for the defence of the dignity of human life from the first moment of conception to natural death has been taught by the Church consistently and authoritatively."
Within hours of course, in the present climate of dissent, some were quick to accuse the Pope of another heresy; this hot on the heels of the "correctio filialis." Accusations included claims that all past popes who had allowed the death penalty were now guilty of approving "intrinsically evil acts".
The reality of the Pope's teaching seems quite different if taken from the perspective of authentic doctrinal development. On the one hand from a purely legal procedure, by stating there is no contradiction from past papal teaching, Francis would seem to accept the reality that in a very unstable world of the past, the death penalty might have been the only recourse, that only most reluctantly should have been imposed. Now however those circumstances simply don't exist, thus there is no longer an excuse to utilise this dreadful form of justice.
The controversy though surrounds his teaching that the death penalty is per se contrary to the Gospel. Why this should be problematic is not entirely apparent. The reality is that the Gospel concerns life. Jesus showed that time and again in his ministry of healing and renewal. We need only look at the way he saved the woman caught in the act of adultery from stoning to know that mercy was his signature. Most significant of all is the truth that Jesus specifically came to save us from the death penalty–the eternal death penalty. Divine justice was now manifest in the application of mercy, and the One sentenced to death freely embraced that punishment, without any desire that we should experience the same fate.
It seems to me that several factors need separating here: On the one hand is the law on a human level. Jesus said "give to Caesar what belongs to Caesar, and to God what belongs to God"; this would also apply to the application of civil law. But on the other hand, divine law is not bound to that code; it exists in another realm where mercy takes primacy over justice. For too long a temptation has existed with millenarian tendencies to "pull" Jesus down to an earthly level, to reduce the full power of eternal realities. But the truth is that Jesus came with the command to transform the world from within until the time that he comes again. This involves the gradual full revelation of the beauty and dignity of every human life. Let us ask, would St Robert Bellarmine of St Thomas More advocate the burning at the stake of heretics if they were on earth now? The Church is called to imitate its Master in an ever more perfect way, and the development of this doctrine as taught recently by Pope Francis is proof that it seeks to do just that.
Thus if the death penalty was a legitimate tool of human law in former times as previous popes taught, it never conformed to the principle of divine law by which God always desires the salvation of all through repentance, forgiveness and mercy. For some, that opportunity of a new beginning, which Jesus would have surely blessed, would never have had the chance to materialise.
The reaction to this speech of Pope Francis from certain theologians, along with the correctio filialis, the threatened formal correction of Cardinal Burke, and the letter of 45 theologians several years ago, raises important questions about the relationship between theologians and the magisterium. One could be forgiven for wondering who claims to have ultimate teaching authority in the Church. However, when we look at the teachings of St John Paul II in this area, a clear picture emerges that should serve as a reminder to dissenting theologians of their proper place in the life of the Church.
The Polish Pontiff defines theologians as those who are to "guard the word of God, to study it more deeply, to explain it, to teach it, to defend it…Theologians have special qualifications for studying and elucidating the reasons for the doctrinal and moral teaching of the Church. By their training and scholarship, and following their specific method, theologians are in a position to probe and illustrate the data of faith and the interpretation that the Magisterium gives of these data in doctrine and morals." (1)
So the question arises as to the exact nature of the relationship between theologian and magisterium. Can the theologian correct the magisterium? Can he place limits on the development of magisterial teaching?
The Pope states that the principle of harmony is the regulating feature where the relationship between the two is concerned, since both are at the service of divine Revelation. But there is a crucial distinction in terms of the authoritativeness of theological teaching:
"The fruitful exercise of the Magisterium requires us to reflect on various aspects of the mystery of God's word and its transmission in the Church. We know that the authentic Magisterium of the Church is characterized by unity. It makes no claim to be above the word of God; rather it seeks humbly to serve that word, through its specific charism, exercised in the name of Christ and by his authority. As such, the Magisterium has no parallel in the Church. There is only one authentic ecclesial Magisterium, and it belongs to the Bishops. On the part of individual Bishops, the communion of teaching with the Pope and the whole College is of extreme importance, because it is the guarantee of authentic doctrine and of the supernatural effectiveness of every pastoral initiative." (2)
From the beginning of his Pontificate, John Paul II had desired to ensure that no misunderstanding could result in theologians creating their own alternate magisterium, "Only when the teaching of theologians is in conformity with the teaching of the College of Bishops, united with the Pope, can the people of God know with certitude that that teaching is 'the faith which has been once and for all entrusted to the Saints' (Jude 3). This is not a limitation for theologians, but a liberation." (3)
Similar words are found in a homily given in Treviso Italy "The lay person, aware of the vocation of the apostolate, will never seek to act in discord, to exalt his independence from the Magisterium, will not assume as source of his proclamation his own subjective experience of faith, but will seek from the doctrine proclaimed by the Church the strength of truth." (4)
The truth of the matter, and one that is being contested daily it seems, is that regardless of something being proclaimed infallibly or not, Christ preserves the Magisterium from error in matters of faith and morals. For instance we read in a general audience from May 1985:
"The Magisterium is called to safeguard the whole truth contained in divine revelation. To believe in a Christian way means to adhere to this truth by taking advantage of the guarantee of truth which comes to the Church through its institution by Christ himself. This holds true for all the faithful, and also for theologians and exegetes at the right level and in the proper degree. In this field the merciful providence of God is revealed for everyone. God has willed to grant us not only the gift of his self-revelation, but also the guarantee of its faithful preservation, interpretation and explanation, entrusting it to the hands of the Church." (5)
The question of why many things are not proclaimed infallibly is not because they are erroneous– which would be in direct contradiction to the guarantee given by Christ through the Holy Spirit– but because certain teachings and disciplinary measures are either contingent on historical circumstances, or the wisdom of the Church decrees that further theological exploration is needed before any irreformable definition is given. It may also be– as in the case of the doctrine of Mary Co Redemptrix–at least for now, that the term although a teaching of the magisterium is likely to cause too much confusion if it is raised to the level of infallibility. It seems safe to say that in a sense, infallibility "hovers" over all matters related to faith and morals and is there to be utilised when the necessary conditions apply. (6)
St. John Paul II was fully aware of the necessity if doctrinal development along the lines proposed by St Vincent of Lerins and taught by Pope Francis, "Revealed truth, however, has been entrusted to the Church once and for all. It has reached its completion in Christ. Hence the profound significance of the Pauline expression "deposit" of faith. At the same time, this deposit allows for a further explanation and for a growing understanding as long as the Church is on this earth." (7)
It seems to me that the theologians, laypeople and priests who during the present Pontificate have sought to question or even correct the teachings of Pope Francis need to question their own understanding of the way in which God protects his Church. The question needs to be asked: "Is my understanding of doctrinal development and papal authority deficient rather than the Pope's?" Cardinal Muller recently clarified that the Congregation of the Doctrine of the Faith doesn't have the right to correct the Pope and thus that applies to every other person.
Theology on its own is simply a science, but in order to grasp its greater depth it must be allied to a life of prayer and openness to the possibility that the Holy Spirit has more to reveal. Pope Francis several years ago stated:
"The theologian who is satisfied with his complete and conclusive thought is mediocre. The good theologian and philosopher has an open, that is, an incomplete, thought, always open to the maius of God and of the truth, always in development, according to the law that St. Vincent of Lerins describes as: "annis consolidetur, dilatetur tempore, sublimetur aetate" (Commonitorium primum, 23: PL 50, 668): it is strengthened over the years, it expands over time, it deepens with age. This is the theologian who has an open mind. And the theologian who does not pray and who does not worship God ends up sunk in the most disgusting narcissism. And this is an ecclesiastical illness. The narcissism of theologians, of thinkers, is disgusting." (8)
I hope that these reflections will serve to show that the theological community must resist the temptation to create a parallel magisterium that does nothing more than foster disunity in the Church, and instead, begin to look into what the Spirit is saying to the Churches at this particular time. There can be no heresy emanating from the See of Peter; that is clear from doctrinal development over the centuries concerning papal primacy, and because of that, mistrust must turn to hope that the Lord is guiding his Bride to a better way of confronting and dealing with the sicknesses so visible of the world.
<![if !supportLists]>1. <![endif]>St John Paul II, "Ad Limina address to US Bishops", October 22, 1983
<![if !supportLists]>2. <![endif]>Ibid
<![if !supportLists]>3. <![endif]>St John Paul II, "Address to Priests, Missionaries, Religious Brothers and Sisters", Maynooth Ireland, October 1, 1979
<![if !supportLists]>4. <![endif]>St John Paul II, "Homily at Mass in Treviso", June 16, 1985, The Pope Teaches 1985/7 p 194
<![if !supportLists]>5. <![endif]>St John Paul II "General Audience" May 1, 1985, Ibid, p 199
<![if !supportLists]>6. <![endif]>Cf. Pius XI, Divini Illius Magistri no 18, Bl Pius IX, Qui Pluribus, no 10, Pius XII, Humani Generis, no 18
<![if !supportLists]>7. <![endif]>St John Paul II, "Ad Limina Address to US Bishops", October 15, 1988
<![if !supportLists]>8. <![endif]>Pope Francis, Address to the Community of the Pontifical Gregorian University, April 10, 2014
* Stephen Walford is a theologian and lives in Southampton, England with his wife Paula and five children. Educated at Bristol University, he is the author of two books: Heralds of the Second Coming: Our Lady, the Divine Mercy, and the Popes of the Marian Era from Bl Pius IX to Benedict XVI (Angelico Press), and Communion of Saints: The Unity of Divine Love in the Mystical Body of Christ (Angelico Press). He has written articles for various publications on eschatological and mariological themes. He is also a pianist and teacher.
Sins That Cry to Heaven for Vengeance:
<![if !supportLists]>1. <![endif]><![if !vml]>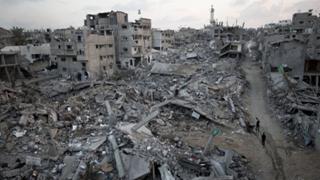 <![endif]>Willful murder
<![if !supportLists]>2. <![endif]>The sin of Sodom
<![if !supportLists]>3. <![endif]>Oppression of the poor
<![if !supportLists]>4. <![endif]>Defrauding the laborer of his wages
Nine Ways of Being Accessory to Another's Sin
<![if !supportLists]>1. <![endif]>By counsel
<![if !supportLists]>2. <![endif]>By command
<![if !supportLists]>3. <![endif]>By consent
<![if !supportLists]>4. <![endif]>By provocation
<![if !supportLists]>5. <![endif]>By praise or flattery
<![if !supportLists]>6. <![endif]>By concealment
<![if !supportLists]>7. <![endif]>By partaking
<![if !supportLists]>8. <![endif]>By silence
<![if !supportLists]>9. <![endif]>By defense of the ill done
"Gender Ideology"?  - How Queer!  Perhaps a case of Theological AIDS!  The Homosexual Lobby has mutated into the Homosexual Bureaucracy! 
50. Homosexuals have gifts and qualities to offer to the Christian community: are we capable of welcoming these people, guaranteeing to them a fraternal space in our communities? Often they wish to encounter a Church that offers them a welcoming home. Are our communities capable of providing that, accepting and valuing their sexual orientation, without compromising Catholic doctrine on the family and matrimony?
51. The question of homosexuality leads to a serious reflection on how to elaborate realistic paths of affective growth and human and evangelical maturity integrating the sexual dimens
ion: it appears therefore as an important educative challenge. The Church furthermore affirms that unions between people of the same sex cannot be considered on the same footing as matrimony between man and woman. Nor is it acceptable that pressure be brought to bear on pastors or that international bodies make financial aid dependent on the introduction of regulations inspired by gender ideology.
52. Without denying the moral problems connected to homosexual unions it has to be noted that there are cases in which mutual aid to the point of sacrifice constitutes a precious support in the life of the partners. Furthermore, the Church pays special attention to the children who live with couples of the same sex, emphasizing that the needs and rights of the little ones must always be given priority. [All emphases added.]
Extra-Ordinary Synod on the Family from the Extra-Ordinary Pope Francis
The Mystical Body of Christ is the Roman Catholic Church, and it is therefore, both a divine and human institution.  The Church does not join "cultural revolutions."
There is a real cultural revolution on the horizon of history at this time. The Church must, first and foremost, be part of it. In this perspective, it is essential to honestly recognize her weaknesses and shortcomings. Forms of subordination that have sadly characterized women's history should definitely be abandoned. A new beginning must be written in the ethos of the peoples, and this can be done by a renewed culture of identity and difference. 
Pope Francis the Pretender, addressing the Academy of Life, October 6, 2017
One just soul can attain pardon for a thousand sinners. 
St Margaret Mary Alacoque
 "Have confidence, I have overcome the world." John 16:33
We have here a prophecy of four great facts: first, of a revolt, which shall precede the second coming of our Lord; secondly, of the manifestation of one who is called "the wicked one"; thirdly, of a hindrance, which restrains his manifestation; and lastly, of the period of power and persecution, of which he will be the author. [.....] It seems to need little proof that this revolt or apostasy is a separation, not from the civil, but from the spiritual order and authority; for the sacred writers, again and again, speak of such a spiritual separation; and in one place St. Paul seems expressly to declare the meaning of this word. He forewarns St. Timothy that in the later days, "some shall depart or apostatise from the faith" ; and it seems evident that the same spiritual falling away is intended by the apostasy in this place. The authority, then, from which the revolt is to take place is that of the kingdom of God on earth, prophesied by Daniel as the kingdom which the God of heaven should set up, after the four kingdoms should be destroyed by the stone cut out without hands, which became a great mountain and filled the whole earth; or, in other words, the one universal Church, founded by our Divine Lord, and spread by His Apostles throughout the world. [....] The three notes (of the apostasy) will be schism, heresy and the denial of the Incarnation. [....] The theory, that politics and religion have different spheres, is an illusion and a snare.  For history can only be truly read in the light of faith; and the present can only be interpreted by the light of revelation: for above the human wills which are now in conflict, there is a Will, sovereign and divine, which is leading all things to fulfill its own perfect end.
Cardinal Henry Edward Manning, The Present Crisis of the Holy See
A very simple but profoundly True faithful Catholic observation that every bishop at Vatican II failed to see!
The implications are wider than those applied to marriage and the church. The partial/fullness breakdown implies that any good in anything can be considered "on the way to fullness." The problem is that, since evil simply is the privation of good, and anything insofar as it has being at all is good, everything falls into this category. Hence, according to the Vatican II logic, any evil whatsoever can be regarded as, while not meeting the fullness of goodness, possessing a part of it and perhaps some "element of sanctification." Metaphysically, it is either a meaningless analysis with no implications for morals or it covers (and in some sense excuses?) literally everything; e.g., rape may not be the fullness of conjugal union, but it expresses a part of the real desire for marital unity..... We already see this language applied to the divorced and remarried, but by the same logic it applies to any evil act you can think of. This is a major problem of Lumen Gentium that has to be rectified by a serious theological determination on the part of the church.
"BM", posted on OnePeterFive commenting on the question of giving communion to Catholics living in adultery because there exists some "good" in their adulterous relationships.
Pope Francis the Sophist: He believes in "Absolute Truth" but denies that it can be know or communicated to other!
"We believers and of course above all we priests and we bishops believe in the Absolute, but each in their own way because each one has his own head and thought. So our absolute truth, shared by us all, is different from person to person. We do not avoid discussions in the case where our different thoughts confront each other. So there is a kind of relativism among us as well."
Pope Francis, quoted by Eugenio Scalfari in La Repubblica, 10-10-17
Breaking News from Una Voce Malta: Modernist Vatican will only allow the traditional Mass to be said within the context of the New Church (beginning Advent 2018) if it accepts the Lectionary and Calendar of the Novus Ordo. This would mean that the traditional Catholic Mass would not be allowed within the context of New Church. Notice the section of the story about the Fraternity of St. Peter and the Institute of Christ the King. Also, the SSPX will only be given a "temporary exemption" "in order to make the reconciliation possible." No other exemptions will be allowed! Note the smug establishment description of Una Voce of itself. Basically, the True Mass with Catholic worship and prayers and celebrations will only be possible in, what Fr. Malachi Martin called 20 years ago, the "Underground Church." 
Peter Chojnowski, Ph.D.
Pope Francis rejects moral absolutes of God!
Papal adviser: We can no longer 'judge people' based on moral norms
LifeSiteNews | BOSTON, Massachusetts | October 6, 2017 -- Jesuit priest and papal confidant Father Anthony Spadaro said that Pope Francis holds that the Catholic Church can no longer set down general norms that apply to entire groups of people.
Spadaro, editor of the Italian magazine La Civiltà Cattolica, made the comment today at a conference at Boston College where liberal Cardinals met with dissident theologians to discuss strategies for implementing Pope Francis' controversial teachings on marriage and family in dioceses across the United States.
The Jesuit priest told attendees that Amoris Laetitia, the Pope's 2016 teaching on marriage and family, recognizes that people living in "irregular" family situations, such as the divorced and remarried living in adultery, "can be living in God's grace, can love and can also grow in a life of grace."
"We must conclude that the Pope realizes that one can no longer speak of an abstract category of persons and ... [a] praxis of integration in a rule that is absolutely to be followed in every instance," he said, according to a report by National Catholic Reporter.
"Since the degree of responsibility is not equal in all cases, the consequences or effects of a rule need not necessarily always be the same," he added.
"It is no longer possible to judge people on the basis of a norm that stands above all," he concluded.
Jesuit Fr. James Keenan, a dissident theologian at Boston College and one of the main organizers of the October 5-6 event, said the conference will "fortify and further the ongoing reception of Amoris in the U.S."
He said that the event is about "setting an agenda for the future of the Church" in the U.S.
Today's discussions at the conference focused on Amoris Laetitia's call for pastors to, in the words of the National Catholic Reporter, "listen to laypeople and respect decisions they make about their lives after undertaking a process of discernment."
During his talk, Spadaro praised guidelines issued by the Sicilian Bishops Conference this summer that authorized priests to give Communion to the divorced and civilly remarried without annulment (i.e. in a state of public and permanent adultery).
"The Sicilian document concludes with clarity that in some circumstances as regards the divorced and remarried, according to the evaluation of the confessor ... it is possible to admit absolution and to admit him or her to the Eucharist," Spadaro said.
The Boston College conference consisted of panel discussions between prelates, theologians, and canon lawyers, many of whom hold positions contrary to perennial Catholic teaching on marriage, the sacraments, conscience, and the existence of absolute moral norms.
The conference comes about two weeks after 60 Catholic clergy and lay scholars from around the world issued a "Filial Correction" to Pope Francis for "propagating heresy." They asserted that Pope Francis has supported heretical positions about marriage, the moral life, and the Eucharist that are causing a host of "heresies and other errors" to spread throughout the Catholic Church.
Pope Francis wants to impose his ideology as a moral absolute!
Pope wants Catholic opposition to death penalty increased
AFP | October 11, 2017
<![if !vml]>
<![endif]>Pope Francis speaks during a meeting with participants of the Pontifical Council at the Vatican on
Vatican City (AFP) - Pope Francis called Wednesday for categoric opposition to capital punishment to be written into an update of the most important guide to Catholic teaching.
His comments, which will be controversial with many fundamentalist Christians and some Catholics, came in a speech to clerics attending a conference in Rome to mark the 25th anniversary of the publication of the Catechism of the Catholic Church.
The catechism is a question and answer guide to what Catholics should think about a wide range of moral and social issues.
Acknowledging that the Vatican itself had historically had "recourse to the extreme and inhuman remedy" of judicial execution, Francis said past doctrinal errors should be put aside.
"We have to restate that, however grave the crime that may be committed, the death penalty is inadmissible because it attacks the inviolability and the dignity of the person," he said.
The execution of a human being was fundamentally against the teachings of Christ because, by definition, it excluded the possibility of redemption, he argued.
The Catholic church has steadily increased the strength of its opposition to the use of capital punishment in recent years.
Pope John Paul II made an appeal for a global consensus on abolition in 1999 and Francis's predecessor, Benedict XVI issued a similar call in 2011.
The 1992 text of the catechism says authorities should take appropriate measures in the interest of the common good without excluding the use of the death penalty in extremely grave cases.
More recent updates say justifying circumstances are now rare if not practically inexistant. And a version of the catechism aimed at younger people now includes a question, "Why is the Church opposed to the death penalty?"
Francis has made clear his own personal opposition to the death penalty on numerous occasions.
"It doesn't give justice to victims, but it feeds vengeance," he said in June 2016, arguing that the biblical commandment "thou shall not kill," applied to the innocent as well as the guilty.
Recant! Responding to the Lutheran Heresy of Pope Francis
OnePeterFive | October 11, 2017
Editor's note: The following comes from Paolo Pasqualucci, a retired professor of philosophy of the law at the University of Perugia, Italy.
It is impossible to forget the stunning high praise Martin Luther's personality and doctrine won from no less than a Roman pontiff – that is, from the reigning Pope Francis, during one of his customary impromptu speeches. Conversing in Italian and Spanish with the accredited journalists while flying back from Armenia, he answered a question on the relationship between the Catholic Church and the Lutheran world in the following way:
I think that Martin Luther's intentions were not mistaken; he was a reformer. Perhaps some of his methods were not right, although at that time, if you read Pastor's history, for example – Pastor was a German Lutheran who experienced a conversion when he studied the facts of that period; he became a Catholic – we see that the Church was not exactly a model to emulate. There was corruption and worldliness in the Church; there was attachment to money and power. That was the basis of his protest. He was also intelligent, and he went ahead, justifying his reasons for it.
Nowadays, Lutherans and Catholics, and all Protestants, are in agreement on the doctrine of justification: on this very important point he was not mistaken. He offered a "remedy" for the Church, and then this remedy rigidified in a state of affairs, a discipline, a way of believing, a way of acting, a mode of liturgy. But there was not only Luther: there was Zwingli, there was Calvin[.] … And behind them? The princes, "cuius regio eius religio". We have to place ourselves in the context of the times. It is a history that is not easy to understand, not easy[.] …
Then things moved on. Today, the dialogue is very good and I believe that the document on justification is one of the richest ecumenical documents, one of the richest and most profound. Right? There are divisions but they also depend on the churches[.] [1]
This sort of scandal – a pope expressing praise and even admiration for a condemned heretic – was bound to happen after the official agreement reached (after many years of mutual "dialog") between Catholics and Lutherans on the doctrine of justification. An agreement on this delicate matter, or Joint Declaration on the Doctrine of Justification by the Lutheran World Federation and the Catholic Church, was indeed signed on Oct. 31, 1999.
The existence of such an agreement implies that Luther had made no mistakes in his doctrine of justification – Martin Luther, the great heretic, one of the fiercest enemies of the Catholic Church who ever appeared on Earth! But now, after 500 years, we understand that his doctrine "on the very important point of the justification" appears to be so good as to be de facto adopted in the Joint Declaration itself!
The disgraceful Joint Declaration is an unbelievable document, something undoubtedly unique in the whole history of the Catholic Church, the only and true Church of Christ. We are now being told that there are articles of faith that we share with the Lutheran heretics, on the same matters the Lutherans have been misinterpreting and distorting for 500 years. Of course, there remain some mutual differences, the Declaration tells us, but they are obviously minimized. Since they squarely contradict the contents of the various "joint declarations" scattered in the document, they are left rotting in the cellar, so to say, while the ancient condemnations are devalued to mere "salutary warnings to which we must attend in our teaching and practice"[2]!
Let's look at some of the Lutheran tenets shared by this Declaration.
In §3, The Common Understanding of Justification, we read, no. 15: "Together we confess: By grace alone, in faith in Christ's saving work and not because of any merit on our part, we are accepted by God and receive the Holy Spirit, who renews our hearts while equipping and calling us to good works"[3].
Same paragraph, no. 17: it is jointly declared that "God's saving action in Christ tells us that as sinners our new life is solely due to the forgiving and renewing mercy that God imparts as a gift and we receive in faith, and never can merit in any way" [4].
Finally, there is §4.1, Human Powerlessness and Sin in Relation to Justification, no. 19, where it is jointly stated, as if it were absolutely obvious to us Catholics, that "[j]ustification takes place solely by God's grace"[5].
As far as good works are concerned, the Declaration proclaims, in §4.7, The Good Works of the Justified, no. 37: "We confess together that good works – a Christian life lived in faith, hope and love – follow justification and are its fruits."[6] This last sentence appears to contradict the truths defined by the Council of Trent, which has solemnly reaffirmed the meritorious character of the good works for eternal life, given the fact that, according to Holy Scripture, they necessarily concur in obtaining it.
All this considered, we cannot be amazed at Pope Francis's devastating proclamation that "on this very important point Luther was not mistaken." Indeed, if he was not mistaken, his doctrine of the justification was correct. If it was theologically correct, then Luther was in the right – so much in the right that this doctrine of his is nowadays clearly purported by the Joint Declaration.
Can we accept this? No. As Catholics, as milites Christi, it is our duty to proclaim that this joint profession of faith with the Lutherans openly contradicts the true doctrine of the justification solemnly defined by the dogmatic Council of Trent. At the end of its Decree on Justification, 13 January 1547, we find 33 canons that recapitulate the doctrine expounded and inflict the related anatemata.
Canon no. 9, condemning the heresy of justification sola fide:
If any one saith, that by faith alone the impious is justified; in such wise as to mean, that nothing else is required to co-operate in order to the obtaining the grace of Justification, and that it is not in any way necessary, that he be prepared and disposed by the movement of his own will; let him be anathema. [7]
Canon no. 11, condemning the related heresy of justification sola gratia:
If any one saith, that men are justified, either by the sole imputation of the justice of Christ, or by the sole remission of sins, to the exclusion of the grace and the charity which is poured forth in their hearts by the Holy Ghost, and is inherent in them; or even that the grace, whereby we are justified, is only the favour of God; let him be anathema. [8]
Canon no. 24, condemning the heresy according to which good works are merely the fruits or consequences of justification obtained sola fide et sola gratia, with absolute exclusion of any cooperation on our part by means of our good works:
If any one saith, that the justice received is not preserved and also increased before God through good works; but that the said works are merely the fruits and signs of Justification obtained, but not a cause of the increase thereof; let him be anathema. [9]
The anonymous "one" whose heretical opinions are here condemned obviously includes Luther and all those who share and will share his opinions on these matters. Judging from the abstracts quoted above, doesn't the Joint Declaration seem to be quite clear in its reasoning Lutherana mente?
On this appalling Declaration there is much more to say, but here I want only to make this last point: we cannot forget that this Joint Declaration is the final result of a "dialog" entertained with the Lutherans over the last decades, with the encouragement and approval of Pope John Paul II and cardinal Joseph Ratzinger, afterward Pope Benedict XVI. As far as I know, they have never found anything wrong with the joint declarations of the Joint Declaration! They have, on the other hand, repeatedly credited Martin Luther with a "profound religiosity" and a "Christ-centered spirituality" [10]!
Notwithstanding, let's pose a humble and simple question: Is Pope Francis's public praise of Luther's doctrine on justification, formally condemned as heretical by the Church, to be considered heretical, too?
In fact, declaring to the whole world that Luther "was not mistaken" in his doctrine on justification sola fide et sola gratia, Pope Francis forces us to draw the only possible conclusion in accordance with elementary logic: Luther's doctrine must be right, given the fact that in itself it is not wrong. But if the Lutheran doctrine is right, then heresy is falsely changed into right doctrine, and we must conclude that Pope Francis is subscribing to what the Church has condemned as heresy for 500 years on end.
But no pope whatsoever can approve of a heresy. By divine command (Lk. 22:32), the sovereign pontiff has the duty to maintain and defend the depositum fidei; he simply cannot modify or alter it, nor is he allowed to pretend it does not exist. Therefore, he simply cannot profess or share errores in fide or haereses, not even as a "private theologian." If such a disgraceful event happens, the clergy and the faithful are morally obliged to ask him to recant publicly and to reaffirm the right and perennial doctrine of the Church – as it happened in the fourteenth century with reigning pope John XXII.
Against the prevailing belief, the aging John XXII suddenly began to preach in his sermons that the souls of the beati had to wait until the day of the Final Judgment to be admitted to the visio beatifica. After long, passionate, and even violent public discussions, initially promoted by the pope himself, he recanted his opinion in front of three cardinals shortly before his death. His successor, Pope Benedict XII, with the Apostolic Constitution Benedictus Deus, on 29 January 1336 defined the doctrine of the immediate vision as the sole and unique doctrine to be believed by all Christians [11].
John XXII recanted his personal unwise opinion on a matter that had not yet been formally defined as an article of faith by the supreme authority of the Church. He had proposed but not imposed a new doctrine that was in the end rejected as erroneous by the great majority of the Catholics. The famous and solitary example of John XXII – of a papal recantation – serves us as a true precedent, and especially in this sense: that a pope must recant his wrong interpretations of doctrine, even if propagated by him as a mere "private theologian."
But John XXII never praised heresies already and formally condemned by the Church, as Pope Francis has done. It seems that his unwise and unacceptable praise of Luther's heresy has no real precedent in the history of the Church.
In fact, thanks to his impromptu remarks, Pope Francis has heavily damaged the authority of the whole Magisterium of the Church in the eyes of world public opinion. If Luther was not in the wrong, who was? Someone must surely have been in the wrong during that great and tragic chaos known as the Lutheran schism. To declare that the heresiarch was not in the wrong implies that all those who condemned him as a formal heretic were – i.e., the three popes that excommunicated him as well as the dogmatic Council of Trent. To say Luther "was not wrong," then, simply means to contradict five hundred years of Church Magisterium, sapping the authority of this same Magisterium, guilty (we now understand) of condemning for five centuries the righteous, very religious, Christ-centered person Luther was supposed to be.
At this point, someone might perhaps ask the following question: Is it legitimate to say that he who openly shares a known heresy proves to be a heretic himself?
Yes, absolutely. He who approves in his mind of the errors professed by a known heretic becomes his accomplice, morally and spiritually speaking. When we approve something – action or notion – being fully aware of what we are doing, it becomes ours. The alien opinion I freely share becomes my own, first in my mind and then in the eyes of the world, if I inform the public of this approval of mine.
One further objection could be the following: Pope Francis's peculiar statements were issued while conversing as a "private theologian." Therefore, they possess no magisterial value. Why don't we just ignore them?
It is true that Pope Francis's so far multifarious declarations as a "private theologian" have no magisterial value. However, since they almost always deal with relevant aspects of our faith and morals, it is not possible to ignore them. The heterodox slant they often show has a profoundly negative effect on the faithful. The fact is that a pope, even when he is releasing an interview as a private individual, can never be considered a mere private person. Even when he is not speaking ex cathedra, a pope is always the pope, in the sense that every sentence of his is always studied and weighed as if pronounced ex cathedra. The pope always embodies a superior authority: he is the authority par excellence, his being the authority of an institution (the pontificate) that represents in this world no less than the divine authority and supernatural powers of Our Lord Jesus Christ.
It is in no way acceptable, therefore, for Pope Francis, even as a "private theologian," privately or publicly, to praise and extol well known heresies, formally damned by the Magisterium of the Church.
For the salvation of his own soul and our own, to avert the legitimate wrath of God on all of us, to repair the offense inflicted against the honor of Our Lord, Pope Francis should publicly recant his imprudent utterances as soon as possible and repeat and confirm the solemn condemnation of Lutheranism in all its aspects.
Notes
[1]In-flight Press Conference of His Holiness Pope Francis from Armenia to Rome, papal flight, Sunday, 26 June 2016, w2.vatican.va, pg. 8/12. Emphasis added. The pope was speaking in Italian. The present article is my own non-literal translation into English of a longer article, originally posted by me in Italian on the blog iterpaolopasqualucci.blogspot.ie on 23 September 2017 and subsequently by Maria Guarini on her blog Chiesaepostconcilio.blogspot.ie on 26 September 2017. The English text has been checked by 1Peter5 staff.
[2]Joint Declaration on the Doctrine of Justification, www.vatican.va, §5, The Significance and Scope of the Consensus Reached, no. 42, pg. 10/20. Emphasis added.
[3]Ibidem, pg 4/20. Emphasis added.
[4]Ibidem, pg 5/20. Emphasis added.
[5]Ibidem, pg 5/20. Emphasis added.
[6]Ibidem, pg 9/20. Emphasis added. The notion of "good works" hinted at here seems vague.
[7]The Catholic Encyclopedia, www.thecounciloftrent.com/ch6.htm, pg. 10/16. See also: DS 819/1559.
[8]Ibidem. See also: DS 821/1561.
[9]Op. cit., pg 11/18. See also: DS 834/1574.
[10]See John Paul II, letter of 31 Oct. 1983 (w2.vatican.va, letters of John Paul II, 1983); speech on 22 June 1996 (w2.vatican.va, speeches of John Paul II, 1996). And also Benedict XVI, speech in the Convent of Erfurt (w2.vatican.va, speeches of Benedict XVI, 2011).
[11]On this specific argument see Fr. Jean-Michel Gleize, FSSPX, in a collection of six short articles entitled En cas de doute…, 'Courrier de Rome,' Jan 2017, LII, no. 595, pg. 9-11. These articles deal with the doctrinal issue of the "heretical pope" (si deprehendatur a fide devius). See also Giovanni XXII, entry of Enciclopedia Treccani, by Charles Trottman, It. transl. by Maria Paola Arena, pg 25/45, available online. For the magisterial documentation: DS 529-531/990-991; 1000-1002. Benedict XII also confirmed the traditional belief according to which the souls of the damned are precipitated into Hell by Our Lord immediately after their death (mox post mortem suam ad inferna descendunt).
Where does the "morality underlying Amoris Laetitia" actually come from? 
Dignitatis Humanae (Religious Liberty) taught the novel doctrine that the dignity of man is so great that he does not have to believe the truth that God has revealed or obey his commandments! This article argues that the corrupt immorality of Pope Francis is "proven" by Dignitatis Humanae! What in fact is offered is material proof that Religious Liberty is heretical and a grave sin that overturns all Catholic morality!
In Amoris Laetitia, Francis' model of conscience empowers Catholics
<![if !vml]>
<![endif]>National Catholic Reporter | Michael G. Lawler, Todd A Salzman | September 7, 2016
….The essential point for conscience as object-orientation is the relevance of the objective norm from the perspective of the inquiring subject in light of the understanding of all the circumstances in a particular historical cultural context. The implications of this perspective on the relationship between conscience as object-orientation and objective norms is that conscience should be guided by those norms but the authority of conscience is not identified with whether or not it obeys the objective norm. Otherwise, Dignitatis Humanae could not advocate for religious freedom, where "every man has the duty, and therefore the right, to seek the truth in matters religious in order that he may with prudence form for himself right and true [objective] judgments of conscience, under use of all suitable means."
If mere obedience to objective norms was the sole role of conscience, then conscience that leads people to follow religious traditions other than the Roman Catholic church could never be tolerated. That religious pluralism is recognized and affirmed in Dignitatis Humanae shifts authority from the objective norm to conscience as object-orientation, informed by objective norms, where the hermeneutical lens of the conscience as subject-orientation facilitates the process of understanding, judgment and decision of conscience. […..]
St. Joseph's forgotten role in Fatima's 'Miracle of the Sun'
Voice of the Family | 10-5-2017 – The 13th of October 2017 will be the centenary of the Miracle of Sun and the final apparition of Our Lady of Fatima. Despite being essential for understanding the period of history that we are now living through, the details of these remarkable events are far too little known, including amongst Catholics. In this article, we wish to draw attention to the much-neglected role of St Joseph during that momentous event.
Following the Miracle of Sun, and at the culmination of Our Lady's final apparition, St Joseph also appeared to the three young seers. Father John de Marchi, in his book The True Story of Fatima, describes it as follows:
To the left of the sun, Saint Joseph appeared holding in his left arm the Child Jesus. Saint Joseph emerged from the bright clouds only to his chest, sufficient to allow him to raise his right hand and make, together with the Child Jesus, the Sign of the Cross three times over the world. As Saint Joseph did this, Our Lady stood in all Her brilliancy to the right of the sun, dressed in the blue and white robes of Our Lady of the Rosary. Meanwhile, Francisco and Jacinta were bathed in the marvelous colors and signs of the sun, and Lucia was privileged to gaze upon Our Lord dressed in red as the Divine Redeemer, blessing the world, as Our Lady had foretold. Like Saint Joseph, He was seen only from His chest up. Beside Him stood Our Lady, dressed now in the purple robes of Our Lady of Sorrows, but without the sword. Finally, the Blessed Virgin appeared again to Lucia in all Her ethereal brightness, clothed in the simple brown robes of Mount Carmel.
This final apparition at Fatima points us towards three particular forms of devotion towards Our Lady that we are called to practice during this "final battle" against Satan. These are devotion to:
<![if !supportLists]>· <![endif]>her Sorrowful and Immaculate Heart
<![if !supportLists]>· <![endif]>the Holy Rosary
<![if !supportLists]>· <![endif]>the Brown Scapular.
However, it is of the greatest importance to note that the final apparition of Fatima also directs us towards the intercession of St Joseph, whom Our Lord intimately associated with Himself in his blessing of the world.
Father de Marchi wrote:
Our Lord, already so much offended by the sins of mankind and particularly by the mistreatment of the children by the officials of the county, could easily have destroyed the world on that eventful day. However, Our Lord did not come to destroy, but to save. He saved the world that day through the blessing of good Saint Joseph and the love of the Immaculate Heart of Mary for Her children on earth. Our Lord would have stopped the great World War then raging and given peace to the world through Saint Joseph, Jacinta later declared, if the children had not been arrested and taken to Ourem.
On the Feast of the Immaculate Conception, 8 December 1870, Blessed Pope Pius IX, following appeals received from bishops worldwide, had declared St Joseph to be Patron of the Universal Church, "in this most sorrowful time" when "the Church herself is beset by enemies on every side and oppressed by heavy calamities, so that impious men imagine that the gates of Hell are at length prevailing against her."
Pope Leo XIII, to whom it was revealed in 1884 that Satan would be given, for a time, increased power to work for the destruction the Church, instituted a new devotion to St Joseph in his encyclical letter Quamquan pluries, promulgated on the Feast of the Assumption, 15 August 1889. The Supreme Pontiff wrote:
During periods of stress and trial – chiefly when every lawlessness of act seems permitted to the powers of darkness – it has been the custom in the Church to plead with special fervour and perseverance to God, her author and protector, by recourse to the intercession of the saints – and chiefly of the Blessed Virgin, Mother of God – whose patronage has ever been the most efficacious.
He further explained:
We see faith, the root of all the Christian virtues, lessening in many souls; we see charity growing cold; the young generation daily growing in depravity of morals and views; the Church of Jesus Christ attacked on every side by open force or by craft; a relentless war waged against the Sovereign Pontiff; and the very foundations of religion undermined with a boldness which waxes daily in intensity. These things are, indeed, so much a matter of notoriety that it is needless for Us to expatiate on the depths to which society has sunk in these days, or on the designs which now agitate the minds of men. In circumstances so unhappy and troublous, human remedies are insufficient, and it becomes necessary, as a sole resource, to beg for assistance from the Divine power.
More than a century after the promulgation of this encyclical the evils identified by Pope Leo XIII have intensified to a degree that would have been inconceivable to most people in 1889. Thousands of innocent children are slaughtered every day with the approval of the governments that ought to be defending them, the sanctity of marriage is defiled by divorce, adultery and contraception, and the bonds between parents and their children are being deliberately targeted for destruction by the most powerful states and institutions in the world. Worst of all, the Pope himself is responsible for the spread of heresies which are leading the flock away from Christ and towards eternal damnation.
Pope Leo XIII urged the faithful, just as Our Lady would do twenty-eight years later at Fatima, to combat these evils through the prayer of the Holy Rosary:
At this proximity of the month of October, which We have already consecrated to the Virgin Mary, under the title of Our Lady of the Rosary, We earnestly exhort the faithful to perform the exercises of this month with, if possible, even more piety and constancy than heretofore. We know that there is sure help in the maternal goodness of the Virgin, and We are very certain that We shall never vainly place Our trust in her. If, on innumerable occasions, she has displayed her power in aid of the Christian world, why should We doubt that she will now renew the assistance of her power and favour, if humble and constant prayers are offered up on all sides to her? Nay, We rather believe that her intervention will be the more marvellous as she has permitted Us to pray to her, for so long a time, with special appeals.
But then, once more anticipating Fatima, he directed the faithful also towards St Joseph:
But We entertain another object, which, according to your wont, Venerable Brethren, you will advance with fervour. That God may be more favourable to Our prayers, and that He may come with bounty and promptitude to the aid of His Church, We judge it of deep utility for the Christian people, continually to invoke with great piety and trust, together with the Virgin-Mother of God, her chaste Spouse, the Blessed Joseph; and We regard it as most certain that this will be most pleasing to the Virgin herself.
He further explained:
The divine house which Joseph ruled with the authority of a father, contained within its limits the scarce-born Church. From the same fact that the most holy Virgin is the mother of Jesus Christ is she the mother of all Christians whom she bore on Mount Calvary amid the supreme throes of the Redemption; Jesus Christ is, in a manner, the first-born of Christians, who by the adoption and Redemption are his brothers. And for such reasons the Blessed Patriarch looks upon the multitude of Christians who make up the Church as confided specially to his trust – this limitless family spread over the earth, over which, because he is the spouse of Mary and the Father of Jesus Christ he holds, as it were, a paternal authority. It is, then, natural and worthy that as the Blessed Joseph ministered to all the needs of the family at Nazareth and girt it about with his protection, he should now cover with the cloak of his heavenly patronage and defend the Church of Jesus Christ.
Therefore the Holy Father instituted a new prayer to said after the Holy Rosary throughout the month of October. He intended this prayer to be said, not just in October 1889, but in October every year. As we prepare for the centenary of the Miracle of Sun, let us learn the lesson of St Joseph's apparition at Fatima, and turn to him for help and protection.
St Joseph, terror of demons, pray for us!
The Sin of Calumny takes two: a big mouth and an itching ear who share a common vice!
Cardinal Müller: I heard it from some houses here, that people working in the Curia are living in great fear: If they say one small or harmless critical word, some spies will pass the comments directly to the Holy Father, and the falsely accused people don't have any chance to defend themselves. These people, who are speaking bad words and lies against other persons, are disturbing and disrupting the good faith, the good name of others whom they are calling their brothers.
The Gospel and the words of Jesus are very strong against those who denounce their brothers and who are creating this bad atmosphere of suspicion. I've heard that nobody speaks; everyone is a little afraid because they can be snitched on. It's not the behavior of adult people, but that of a boarding school.
Cardinal Gerhard Müller: excerpt from interview on September 12 with Professor Claudio Pierantoni, one of the signatories of the recent "Filial Correction" of Pope Francis, published by LifeSiteNews on September 29, 2017
Apparently, the Homosexual Lobby is running the Vatican!
Psychiatrist: Archbishop behind Vatican sex-ed should be evaluated by sex abuse review board
LifeSiteNews | September 2, 2016 — A renowned psychiatrist who has worked with victims of priestly sexual abuse and priest abusers has strongly condemned the Vatican's new sex education program as abusive and "the most dangerous threat to Catholic youth" he has seen in the past 40 years.
The gravely concerned psychiatrist is Dr. Rick Fitzgibbons, a counseling center director who has been a consultant to the Congregation for the Clergy at the Vatican and has served as adjunct professor at the John Paul II Institute for Studies on Marriage and Family at the Catholic University of America. In an essay published today by LifeSiteNews, Fitzgibbons warns that the material found in the Vatican's newly-released sex ed program The Meeting Point "constitutes sexual abuse of Catholic adolescents" and contains pornographic images "similar to those used by adult sexual predators of adolescents."
"In a culture in which youth are bombarded by pornography, I was particularly shocked by the images contained in this new sex education program, some of which are clearly pornographic," Fitzgibbons wrote. "My immediate professional reaction was that this obscene or pornographic approach abuses youth psychologically and spiritually. … As a professional who has treated both priest perpetrators and the victims of the abuse crisis in the Church, what I found particularly troubling was that the pornographic images in this program are similar to those used by adult sexual predators of adolescents."
Fitzgibbons called for Archbishop Vincenzo Paglia, who oversaw the development and release of the program when he was head of the Pontifical Council for the Family, to be evaluated according to norms adopted by the United States Catholic Bishops in the wake of the sex abuse scandal.
Paglia "should be required in justice to go through an evaluation by a review board as described in the Dallas Charter norms for placing youth at risk," Fitzgibbons wrote. "Such a review is particularly important as he is now been put in charge of further teaching regarding sexuality and marriage at the John Paul II Institute for Family Studies." [……]
Pope Francis, in corrupting the Sacrament of Matrimony, has perpetrated a terrible injustice to countless Catholics!
Many Catholic families had hoped that the Synod on the Family would address the serious problem of the divorce epidemic and its long-term damage to youth, innocent spouses, the sacrament of marriage, the culture, and the Church. (It did not!) The divorce plague has inflicted severe pain upon Catholic families worldwide. Married couples need to be encouraged by the Church not to give up on their marriages during stressful, unhappy times, and to persevere in loyalty to their marital vows. [.....] Over the past forty years, I have never worked with a Catholic marriage in which both spouses wanted a divorce. In the majority of marriages under stress, one spouse remains happy with the marriage, believes the conflicts can be resolved and is loyal to the sacramental bond.
The spouses who are not happy and who want to pursue divorce and a decision of nullity most often refuse to address their own weaknesses. Instead, they portray themselves as victims of insensitive treatment or emotional abuse.[......]
The majority of spouses who pursue divorce — in our experience with several thousand couples — have never worked on these issues. This explains, in part, why the national survey of divorced men and women, conducted by the Office of Survey Research at the University of Texas at Austin, found the honest response that only one in three divorced spouses claimed that both they and their ex-spouses worked hard enough to try to save their marriage. There is reason to be hopeful about the resolution of marital difficulties. In a major study from the University of Chicago among spouses who rated their marriages as very unhappy, 86 percent of those who persevered reported themselves as happily married five years later.
One grave danger to Catholic marriages and families from the changes made in canon law made by the Holy Father (without a careful study by a commission of experts) is that spouses will not be motivated to engage in the hard work of addressing personal psychological and spiritual weaknesses. Instead, they will pursue divorce and with a belief that they are entitled to a decision of nullity if they can meet the criteria cited, including the new one, "etcetera."
With all due respect, the determination of nullity by only one priest or by a bishop after 30 to 45 days, is seriously flawed because they lack the proper mental health training to uncover and evaluate the numerous complex psychological conflicts that lead to a decision for divorce. This new process is a grave injustice and, therefore, a manifestation of a severe lack of mercy towards the sacrament of marriage, innocent spouses, children, and Catholic families.
In his closing talk at the Synod, the Holy Father criticized bishops and priests, whom he claimed hide behind rigid doctrines and ignore wounded families. In fact, his radical change in canon law in regard to annulments, made prior to the Synod, will weaken and harm Catholic marriages and families. [.....]
Rick, Fitzgibbons, Psychological Science and the Evaluation of Nullity, published by "The Catholic Thing"
Apparently, the "morality underlying Amoris Laetitia" does not forbid lying!
In fact I hear many comments – they are respectable for they come from children of God, but wrong – concerning the post-synod apostolic exhortation. To understand Amoris Laetitia you need to read it from the start to the end. Beginning with the first chapter, and to continue to the second and then on … and reflect. And read what was said in the Synod
A second thing: some maintain that there is no Catholic morality underlying Amoris Laetitia, or at least, no sure morality. I want to repeat clearly that the morality of Amoris Laetitia is Thomist, the morality of the great Thomas. You can speak of it with a great theologian, one of the best today and one of the most mature, Cardinal Schönborn.
I want to say this so that you can help those who believe that morality is purely casuistic. Help them understand that the great Thomas possesses the greatest richness, which is still able to inspire us today. But on your knees, always on your knees…
Pope Francis, Attributing the vulgar immorality of Amoris Laetitia to St. Thomas, interview Sept 28, 2017