"…this missal is hereafter to be followed absolutely, without any scruple of conscience or fear of incurring any penalty, judgment or censure, and may freely and lawfully be used… Nor are superiors, administrators, canons, chaplains, and other secular priests, or religious, of whatever title designated, obliged to celebrate the Mass otherwise than as enjoined by Us. … Accordingly, no one whatsoever is permitted to infringe or rashly contravene this notice of Our permission, statute, ordinance, command, precept, grant, direction, will, decree and prohibition.  Should any person venture to do so, let him understand he will incur the wrath of Almighty God and of the Blessed Apostles Peter and Paul."
Pope St. Pius V, Papal Bull, QUO PRIMUM,
Tridentine Codification of the traditional Roman Rite of the Mass. 
<![if !vml]>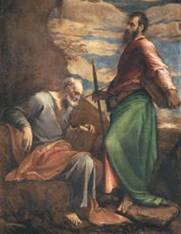 <![endif]>
Second Sunday of Lent
February 25, 2018
    The Station at Rome is in the church of St. Mary's in Dominica, because in former times the Christians gathered there on Sundays in the house of the Lord (Dominicum).  It is said to have been here that Saint Lawrence distributed the goods of the Church to the poor.  It is one of the fifth century parishes of Rome.
    Just as on Septuagesima, Sexagesima, and Quinquagesima Sundays, the subject matter of the Divine Office forms the texture of the Masses for the Second, Third and Fourth Sundays of Lent in such a way, that past ages still carry on their work of illustrating the Paschal mystery and so preparing us for it.  And indeed our Lord's ancestors, according to the flesh, are types of both Him and His Church.
    Today in the breviary we read of the Patriarch Jacob, model of the most complete trust in God in the midst of all adversities.  The Holy Scriptures often call Jehovah the God of Jacob or Israel, when He is referred to as the protector of His people.  In the Introit we say "O God of Israel deliver us from all our tribulations."  It is then, to the God of Jacob, the God of those who serve Him, that the Church addresses herself today.  In the Introit we read that he who puts his trust in God will never be ashamed.  In the Collect we ask almighty God to keep us both inwardly and outwardly, that we may be preserved from all adversities.  In the Gradual and Tract we beseech our Lord that He will deliver us from our troubles and adversities and "visit us with His salvation."  The life of the patriarch Jacob could not be summed up in a better way: he whom God always helped in the midst of his trouble and in whom, as Saint Ambrose says, "we must acknowledge singular courage and great patience in labors and trials."
        Jacob was chosen by almighty God to be the heir of His promises, just as formerly He had selected Isaac, Abraham, Sem and Noah.  The name Jacob really means "Supplanter," and he fulfilled the meaning of his name when he bought Esau's first birthright from him for a mess of pottage, and obtained by a trick, that blessing of the elder son which his father meant to give to Esau.  Isaac blessed indeed his younger son, after having touched his hands which Rebecca had covered with goatskin, with the words: "Let peoples serve thee…and be thou lord of thy brethren." 
    Further, when Jacob had to flee to escape Esau's vengeance, he saw in a dream a ladder reaching to heaven upon which the angels ascended and descended.  At the head of the ladder was the Lord who told him: "in thee and thy seed all the nations of the earth shall be blessed.  And I will be thy keeper wither so ever thou goest, and will bring thee back into this land; neither will I leave thee, till I shall have accomplished all that I have said."  After twenty years Jacob returned to his brother's confidence and they were reconciled.
    Every feature of the history of this patriarch is typical of Christ and the Church in the Paschal mystery.  Saint Augustine writes: "The blessing which Isaac gave Jacob, has a symbolic meaning in which the goatskins represent sins, while Jacob clothed in these skins is the figure of Him Who, having no sins of His own, bore those of others."  In somewhat the same way a Bishop uses gloves at a Pontifical Mass and says in effect, that Jesus was offered for us in the likeness of the flesh of sin.  Saint Leo, in his exposition, says: "That for the restoration of the human race, His unchangeable divinity stooped to take the form of a slave and that this is why our Lord promised in formal and precise terms, that some of His disciples should not "taste of death till they see the Son of Man coming in His Kingdom," that is, in the royal glory which belongs spiritually to His adopted human nature, a glory which the Lord willed to reveal to His three disciples; since "although they were aware of the divine majesty which lay hidden within Him, they were ignorant of the possibilities of the very Body which clothed the divinity."
    Again, on the holy mountain, where our Lord was transfigured, a voice was heard saying: "This is my beloved Son in whom I am well-pleased.  Hear ye Him."  So God the Father blesses His Son clothed with our sinful flesh, as Isaac blessed Jacob, clothed with the goatskins, which blessing given to Christ is given also to the Gentiles in preference to the faithless Jews, just as Jacob was blessed in preference to his elder brother.  When the Bishop puts on his pontifical gloves, he addresses the following prayer to almighty God.  "Encompass my hands, O God, with the purity of the New Man come down from heaven, that as Jacob who had covered himself with goatskins obtained his father's blessing having offered him meats and good wine, so also may I, offering to Thee the victim of salvation at my hands, obtain the blessing of Thy grace through our Lord."
    It is in Christ that we are blessed by the Father.  He is our elder brother and our head: to Him must we listen for He has chosen us for His people.  "We pray and beseech you in the Lord Jesus," says St. Paul, "that as you have received from us, how you ought to walk and to please God, so also you would walk, that you may abound the more.  For you know what precepts I have given you by the Lord Jesus…For God hath not called us unto uncleanness, but unto sanctification in Christ Jesus our Lord" (Epistle).
    In St. John's Gospel, our Lord applies the vision of Jacob's ladder to Himself, to show that in the midst of the persecutions of which He was the object, He was constantly under the protection of almighty God and His angels.  So St. Hippolytus says: "As Esau planned his brother's death, so the Jews plotted against Christ and the Church.  Jacob must needs fly into a far country; in the same way Christ, thrust out by the unbelief of His own nation, had to depart into Galilee where the Church, sprung from the race of Gentiles, is given to Him as His Spouse."  Moreover, at the end of time, these two peoples will be reconciled as were Esau and Jacob.
INTROIT:
Ps. 24.  Remember, O Lord, Thy compassions and Thy mercies, which are from the beginning, lest at any time our enemies rule over us: deliver us, O God of Israel, from all our tribulations.
Ps. To Thee, O Lord, have I lifted up my soul: in Thee, O my God, I put my trust; let me not be disappointed.  Glory be, etc.  Remember, O Lord, Thy compassions and Thy mercies, etc.
COLLECT:
Almighty God, who seest that we have no power of ourselves, keep us both inwardly and outwardly, that we may be defended from all adversities which may happen to the body, and from all evil thoughts which may hurt the soul. Through our Lord, etc.
From all perils of soul and body defend us, O Lord, we beseech Thee, and by the intercession of the blessed and glorious ever Virgin Mary, Mother of God, of blessed Joseph, of Thy blessed Apostles Peter and Paul, and all the Saints, graciously grant us safety and peace, that all adversities and errors being overcome, Thy Church may serve Thee in security and freedom.  Through our Lord, etc.
Almighty and everlasting God, Who rulest the living and the dead, and Who art merciful to all those whom Thou foreknowest to be Thine by faith and good works, we suppliantly implore Thee for all those for whom we have decided to pray- whether still in the body they live in this world, or separated from the body they have entered the future life- that through the intercession of all Thy saints they may obtain from Thy loving clemency the pardon of all their offenses.  Through our Lord, etc.
EPISTLE:  1 Thess. 4, 1-7
Brethren, We pray and beseech you in the Lord Jesus that, as you have received from us how you ought to walk and to please God, so also you would walk, that you may abound the more. For you know what precepts I have given to you by the Lord Jesus. For this is the will of God, your sanctification: that you should abstain from fornication, that every one of you should know how to possess his vessel in sanctification and honor; not in the passion of lust, like the Gentiles that know not God: and that no man overreach nor circumvent his brother in business: because the Lord is the Avenger of all these things, as we have told you before and have all testified. For God hath not called us unto uncleanness, but unto sanctification: in Christ Jesus our Lord.
Explanation
St. Paul exhorts all Christians to live chastely and honestly, and continually to aspire to higher perfection. Such is the will of God, Who has called us to holiness, and will punish severely all impurity and injustice.
Prayer
Grant, O Lord, that, according to my vocation, I may never be addicted to earthly and fleshly lusts like the heathen, who know Thee not, but may live in modesty, chastity, and holiness, and adorn my name as a Christian with good works. Amen.
GRADUAL:
Ps. 24.  The troubles of my heart are multiplied; deliver me from my necessities, O Lord.  See my abjection and my labor and forgive me all my sins.
TRACT:
Ps. 105.  Give glory to the Lord, for he is good: for His mercy endureth forever.  Who shall declare the powers of the Lord; who shall set forth all His praises?  Blessed are they that keep judgment, and do justice at all times.  Remember us, O Lord, by favor towards Thy people: visit us with Thy salvation.
GOSPEL:  Matt. 17, 1-9        
At that time Jesus took Peter and James, and John his brother, and bringeth them up into a high mountain apart: and He was transfigured before them. And His face did shine as the sun, and His garments became white as snow. And behold there appeared to them Moses and Elias talking with Him. Then Peter answering said to Jesus: Lord, it is good for us to be here: if Thou wilt, let us make here three tabernacles, one for Thee, and one for Moses, and one for Elias. And as he was yet speaking, behold a bright cloud overshadowed them. And lo, a voice out of the cloud, saying: This is my beloved Son, in whom I am well pleased: hear ye Him. And the disciples hearing, fell upon their face and were very much afraid. And Jesus came and touched them, and said to them: Arise, and fear not. And they, lifting up their eyes, saw no one, but only Jesus. And as they came down from the mountain, Jesus charged them, saying: Tell the vision to no man till the Son of Man be risen from the dead.
Why was Christ transfigured in the presence of His apostles on Mount Thabor?
To permit them to see the glorious majesty of His divinity; to guard them from doubts when they should afterwards see Him die on Mount Calvary; to encourage the disciples and all the faithful to be patient in all crosses and afflictions, for the bodies of the just at the resurrection will be made like the glorified body of Christ. (Phil. 3, 21.)
Why did Moses and Elias appear there?
That they might testify, that Jesus was really the Saviour announced by the law and the prophets, and that the law and the prophets received fulfillment in Him. The former was represented by Moses, the latter by Elias.
Why, did Peter wish to build three tabernacles there?
The delightful sweetness of the apparition in which Jesus made him participator so enraptured him, that he knew not what he said, not considering that glory can be attained only through sufferings, the crown through fight, joy through crosses and afflictions.
ASPIRATION Draw us, O Jesus, to Thee, that by the contemplation of the sacred joys awaiting us, we, by Thy grace, may not be defeated in the spiritual contest, but conquer through Thy grace and carry off the unfading crown of victory.
OFFERTORY:
Ps. 118. I will meditate on Thy commandments, which I have loved exceedingly: and I will lift up my hands to Thy commandments, which I have loved.
SECRET:
Be appeased, O Lord, and give heed to these our present sacrifices, that they may avail at once for our devotion and our salvation.  Through our Lord, etc.
Hear us, O God, our salvation, that through the power of this sacrament Thou mayest defend us from all enemies of soul and body and bestow upon us grace here and glory hereafter.  Through our Lord, etc.
O God, to whom alone is known the number of the elect who will be assigned to the happiness above, grant, we beseech Thee, through the intercession of all Thy saints, that all those for whom we have resolved to pray and all the faithful may have their names written and kept in the book of blessed predestination.  Through our Lord, etc.
PREFACE FOR LENT:       
It is truly meet and just, right and for our salvation, that we should at all times, and in all places, give thanks unto Thee, O holy Lord, Father almighty, everlasting God; Who by this bodily fast, dost curb our vices, dost lift up our minds and bestow on us strength and rewards; through Christ our Lord. Through whom the Angels praise Thy Majesty, the Dominations worship it, the Powers stand in awe. The Heavens and the heavenly hosts together with the blessed Seraphim in triumphant chorus unite to celebrate it. Together with these we entreat Thee that Thou mayest bid our voices also to be admitted while we say with lowly praise:  Holy, Holy, Holy etc.
COMMUNION:
Ps. 5.  Understand my cry: hearken to the voice of my prayer, O my King and my God: for to Thee will I pray, O Lord.
POSTCOMMUNION: 
We ask Thee, almighty God, in humble supplication graciously to grant that they whom Thou dost refresh with Thy sacraments may serve Thee by such behavior as is pleasing to Thee.  Through our Lord, etc.
May the offering of this divine sacrament cleanse and protect us, O Lord, we beseech Thee; and by the intercession of the blessed Virgin Mary, Mother of God, of blessed Joseph, of Thy blessed Apostles Peter and Paul and all the Saints, may it purify us from all sin and free us from all adversity.  Through our Lord, etc.
We beseech Thee, almighty and merciful God, that the sacraments we have received may purify us; and through the intercession of all Thy Saints, do Thou grant that from this sacrament we may not incur guilt and punishment, but may derive a saving intercession for pardon; may it wash away our sins; may it be strength to the weak and a bulwark against every evil of the world; may it bring remission of all their faults to the faithful, living and dead. Through our Lord, etc.
<![if !vml]>
<![endif]>
This is my beloved Son, in whom I am well pleased: hear ye Him.
 PROPER OF THE SAINTS FOR THE WEEK OF FEBRUARY 25th:
25

Sun

2nd Sunday of Lent

sd

V

Mass 9:00 AM; Confessions 8:00 AM; Rosary of Reparation 8:30 AM; For Mission members

26

Mon

Ferial Day

V

F

Mass 8:30 AM; Rosary of Reparation before Mass

27

Tue

St. Gariel of Our Lady of Sorrows, C

d

W

F

Mass 8:30 AM; Rosary of Reparation before Mass

28

Wed

Ferial Day

V

F

Mass 8:30 AM; Rosary of Reparation before Mass

1

Thu

Ferial Day

V

F

Mass 8:30 AM; Rosary of Reparation before Mass

2

Fri

Ferial Day

Sacred Shroud of Jesus Christ

First Friday

V

F/A

Mass 8:30 AM; Rosary of Reparation 5:00 PM; Stations of the Cross 5:30 PM; Holy Hour and Benediction after morning Mass

3

Sat

Ferial Day

First Saturday

V

F

Mass 9:00 AM; Confessions 8:30 AM; Holy Hour, Rosary and Benediction after Mass

4

Sun

3rd Sunday of Lent

St. Casimir, C

St. Lucius I, PM

sd

V

Mass 9:00 AM; Confessions 8:00 AM; Rosary of Reparation 8:30 AM; For Mission members
God is patient; He waits a long time: but when His anger bursts upon a guilty people like the Jews, the chastisement is without mercy, and serves as an example to future generations.  O sinners! You who, so far, have turned a deaf ear to the admonitions of the Church, and have refused to be converted to the Lord your God, tremble at these words of Jesus: I go. If this Lent is to be spent like so many others, and to leave you in your present state, are you not afraid of that terrible threat: You shall die in your sin?  By remaining in your sins, you number yourselves with those who cried out against Jesus "Crucify Him, crucify Him!"  Oh! If He chastised a whole people – a people that He had loaded with favours, and protected and saved innumerable times – think you, He will spare You?  He must triumph; if it be not by mercy, it will be by justice. 
Dom Gueranger, The Liturgical Year, Second week of Lent
The doctors of the law were sitting on the Chair of Moses; therefore, Jesus bids the people abide by their teachings.  But this chair – which, in spite of the unworthiness of them that sit on it, is the chair of truth – is not to remain long in Israel.  Caiphas, because he is a high priest for the year, will prophesy; but his crimes have rendered him unworthy of his office; and the chair, on which he sits, is to be taken away and set in the midst of the Gentiles.  Jerusalem, which is preparing to deny her Saviour, is to be deprived of her honours; and Rome, the very centre of the pagan world, is to possess within her walls that chair which was the glory of Jerusalem, and from which were proclaimed the prophecies so visibly fulfilled in Jesus.  Henceforth, this chair is never to be moved, though all the fury of the gates of hell will seek to prevail against it; it is to be the unfailing source, at which all nations are to receive the teaching of revealed truth…. What is the cause of Israel's loss?  His pride… he scorned to recognize any one for the Messias, who was not great in the world's glory… he sought to imbrue his hands in the Blood of the God-Man, and this because He reproached him for the hardness of his heart.  These proud Jews, even when they saw that the day of God's judgment was close upon them, kept up their stubborn haughtiness.  They despised the rest of the world as unclean and sinners….  
Dom Gueranger, The Liturgical Year, Second week of Lent
Israel is deaf and blind.  The fiercest passions are raging in his heart; nor will he rest, till the Synagogue shall have imbrued its hands in the blood of Jesus.  But then the measure of iniquity will be filled up, and God's anger will burst upon Israel in one of the most terrible chastisements that the world has ever witnessed.  It makes one tremble to read the horrors of the siege of Jerusalem, and the massacre of that people that had clamored for the death of Jesus.  Our Lord assures us that nothing more terrible had ever been from the beginning of the world, or ever would be.  God is patient; He waits a long time: but when His anger bursts upon a guilty people like the Jews, the chastisement is without mercy, and serves as an example to future generations. 
Dom Gueranger, The Liturgical Year, Reflection, Second Week of Lent
"Fight, children of light, you little number who see clearly, for behold the time of times, the end of ends is at hand."
Blessed Virgin Mary, LaSalette
We must remember the grand things of Thabor, and the adorations paid Him by Moses and Elias, and the bright cloud, and the voice of the eternal Father.  The more we see Him humbled, the more must we proclaim His glory and divinity; we must join our acclamations with those of the angles and the four-and-twenty elders, whom St. John, one of the witnesses of the Transfiguration, heard crying out with a loud voice: 'The Lamb that was slain, is worthy to receive power and divinity, and wisdom, and strength, and honour, and glory, and benediction!' 
Dom Gueranger, The Liturgical Year, Second Sunday of Lent
"That they might know that by what things a man sinneth, by the same also he is tormented."
Wisdom 11:17
"I will send forth famine into the land, not a famine of bread . . . but of hearing the word of the Lord, . . . they shall go about seeking the word of the Lord and shall not find it."
Amos 8:11
Faithfully do what God expects of you each moment, and leave the rest up to Him.
I assure you that living in this manner will bring you great peace.
St. Jane Francis de Chantal
Invincible ignorance is a punishment for sin. 
St. Thomas Aquinas (De Infid. q. x., art. 1.)
<![if !vml]>
<![endif]>Feast of the Holy Face of Jesus
Jesus covered with blood and with much sadness said to Mother Pierina: "See how much I suffer.  I am understood by so few: what ingratitude on the part of those who say they love Me!  I have given My Heart as a sensible object of My great love for man and I have given My Face as a sensible object of My sorrow for the sins of man.  I desire that It be honored by a special feast on Shrove Tuesday.  The feast will be preceded by a novena during which the faithful will make reparation to Me, uniting themselves with My sorrow."
The Alpha-Omega Novena
"I firmly wish that My face reflecting the intimate pains of my soul, the suffering and love of My heart, be more honored! Whoever gazes upon Me already consoles Me." 
Our Lord to Sister Pierina
"All those who, attracted by My love, and venerating My countenance, shall receive, by virtue of My humanity, a brilliant and vivid impression of My divinity. This splendor shall enlighten the depths of their souls, so that in eternal glory the celestial court shall marvel at the marked likeness of their features with My Divine countenance." 
Our Lord to St. Gertrude
OFFERING OF THE HOLY FACE TO APPEASE GOD'S JUSTICE AND DRAW DOWN MERCY UPON US
ETERNAL Father, turn away Thine angry gaze from all guilty people whose faces have become unsightly in Thine eyes. Look instead upon the face of Thy Beloved Son, for this is the Face of Him in Whom Thou art well pleased. We now offer Thee this Holy face of Jesus Christ, covered with shame and disfigured by bloody bruises, in reparation for the crimes of our age, in order to appease Thine anger, justly provoked against us. Because Thy Divine Son, our Redeemer, has taken upon His head all the sins of His people that they might be spared, we now beg of Thee, Eternal Father, to grant us mercy. Amen.
O Jesus, who in Thy bitter Passion didst become "the most abject of men, a man of sorrows", I venerate Thy Sacred Face whereon there once did shine the beauty and sweetness of the Godhead; but now it has become for me as if it were the face of a leper! Nevertheless, under those disfigured features, I recognize Thy infinite Love and I am consumed with the desire to love Thee and make Thee loved by all men. The tears which well up abundantly in Thy sacred eyes appear to me as so many precious pearls that I love to gather up, in order to purchase the souls of poor sinners by means of their infinite value. O Jesus, whose adorable face ravishes my heart, I implore Thee to fix deep within me Thy divine image and to set me on fire with Thy Love, that I may be found worthy to come to the contemplation of Thy glorious Face in Heaven. Amen
Promises of Our Lord Jesus Christ to Those Devoted to His Holy Face
<![if !supportLists]>1. <![endif]>I will give them contrition so perfect, that their very sins shall be changed in My sight into jewels of precious gold .
<![if !supportLists]>2. <![endif]>None of these persons shall ever be separated from Me.
<![if !supportLists]>3. <![endif]>In offering My Face to My Father, they will appease His anger, and they will purchase as with celestial coin, pardon for poor sinners.
<![if !supportLists]>4. <![endif]>I will open My Mouth to plead with My Father to grant all the petitions that they will present to Me.
<![if !supportLists]>5. <![endif]>I will illuminate them with My light. I will consume them with My love. I will render them fruitful of good works.
<![if !supportLists]>6. <![endif]>They will, as the pious Veronica, wipe My adorable Face outraged by sin, and I will imprint My divine Features in their souls.
<![if !supportLists]>7. <![endif]>At their death, I will renew in them the image of God effaced by sin.
<![if !supportLists]>8. <![endif]>By resemblance to My Face, they will shine more than many others in eternal life, and the brilliancy of My Face will fill them with joy.
These inestimable promises are drawn from the works of St. Gertrude, St. Mechtilde and from the writings of Sister Marie de Saint Pierre, a Carmelite who died at Tours, in the odor of sanctity.
It is not fitting to be a delicate member of a Head Crowned with thorns and crucified, nor the unmortified bride of a suffering Spouse. 
St. Mary Magdalen dei Pazzi
Always be fearful if you do not feel sorry for the faults you commit, for even venial sin ought to fill you with sorrow to the very depths of your soul… For the love of God, take care not to commit any deliberate venial sin, even the smallest… And can anything be small if it offends God?
St. Teresa of Avila, Way of Perfection
Reflect every day on the fact that He Who has granted you the morning has not promised the evening, and, should He grant this, He gives no assurance of the following morning. Spend each day, therefore, as if it were the last; cherish nothing but the will of God, for you will have to render a strict account for every moment. A final observation should be made. Although you have transacted a great deal of business and have undergone many hardships, you may consider the day worthless and your labor unprofitable, unless you have gained many victories over your passions and your own will, unless you have gratefully acknowledged the benefits received from God, particularly His death on the Cross, unless you have accepted as blessings whatever chastisements the Father of infinite mercy has inflicted as an expiation for your many sins.
Dom Lorenzo Scupoli, The Spiritual Combat
Curiosity is another vice from which the mind must be free. If we indulge in vain, frivolous, or sinful dreams, our minds will become incapable of choosing the proper mortification of our disorderly affections.
All earthly things, except those absolutely necessary, must die through our complete disregard for them, even though they are not wrong in themselves. We must control our minds and not permit them to wander aimlessly about. Our minds must become insensible to mundane projects, to gossip, to the feverish search for news. Our indifference to the affairs of this world must give them a dream-like quality. 
Dom Lorenzo Scupoli, The Spiritual Combat
While venial sin always consists in a more or less a light transgression of one of God's laws, imperfection is the omission of some good act to which we are not obliged by any law, but one which charity invites us to do.  To illustrate: when I am aware of the possibility of performing a better act suited to my state, in accord with my actual capabilities, in harmony with my duties, and for the accomplishment of which I may reasonably believe that I am inspired by the Holy Ghost, I cannot deliberately refuse to do it without real actual imperfection.  In this case, my refusal to perform a better act cannot be judged to be good, nor can it be justified by the thought that I am free to omit this better action since no law or commandment obliges me.  This would be an abuse of the liberty which was given me by God for… St. Thomas teaches that man is always bound to act through a reasonable motive and for a good end. 
Rev. Gabriel of St. Mary Magdalen, O.C.D., Divine Intimacy
For the Holy Spirit was promised to the successors of Peter not so that they might, by His revelation, make known some new doctrine, but that, by His assistance, they might religiously guard and faithfully expound the revelation or Deposit of Faith transmitted by the Apostles. 
First Vatican Council
The good of all good is the Divine Good, just as God is for all men the Neighbor of all neighbors. In consequence the love due to a man inasmuch as he is our neighbor ought always to be subordinated to that which is due to our common Lord. For His love and in His service we must not hesitate to offend men. The degree of our offense towards men can only be measured by the degree of our obligation to Him. Charity is primarily the love of God, secondarily the love of our neighbor for God's sake. To sacrifice the first is to abandon the latter. Therefore to offend our neighbor for the love of God is a true act of charity. Not to offend our neighbor for the love of God is a sin. 
Don Felix Sarda Y Salvany, Liberalism Is A Sin
St. Peter, foretelling that "there shall be lying teachers, who shall bring in damnable heresies, and bring upon themselves swift destruction," immediately adds, "and many shall follow their riotousness" [or, as the Protestant translation has it, their pernicious ways], "through whom the way of truth shall be evil spoken of" (2 Pet. 2, 2). Now, to whom are these ways pernicious but to those who follow them?
The whole Epistle of St. Jude contains a description of all those who follow these pernicious ways, and of their miserable fate, and says, "That they are raging waves of the sea, foaming out their own confusion; wandering stars, to whom the storm of darkness is reserved for ever" (ver. 13).
St. Paul declares, "That in the last times some shall depart from the Faith, giving heed to spirits of error and doctrines of devils, speaking lies in hypocrisy, and having their consciences seared" (1 Tim. 4, 1). Can any one imagine salvation possible to those who follow the spirit of error as their guide, and embrace the doctrine of devils?
Bishop George Hay of Scotland [1729-1811], The Sincere Christian
The holy season of Lent is fast advancing; the choicest graces are being daily offered us; woe to the man whose mind is distracted by the fashion of this world that passeth away, and takes no thought for eternity and heaven, and, even in this time of grace, is like tamarick, a worthless weed of the desert.  Oh how numerous is this class!  And how terrible is their spiritual indifference!  Pray for them, O ye faithful children of the Church, pray for them without ceasing.  Offer up your penances and your almsgivings for them.  Despair not; and remember that, each year, many straying sheep are brought to the fold by such intercession as this. 
Dom Gueranger, The Liturgical Year, Second week of Lent
If you are tempted to gluttony or sensuality, retrench something from your usual repasts, even though they in no way exceed the limits of sobriety, and give yourself with more fervor to fasting and other practices of devotion. If you are assailed by avarice, increase the amount of your alms and the number of your good works. If you feel the promptings of vainglory, lose no opportunity of accepting humiliations. Then, perhaps, the devil may fear to tempt you, seeing that you convert his snares into occasions of virtue, and that he only affords you opportunities of greater good. Above all things fly idleness. Even in your hours of relaxation do not be wholly unoccupied. And, on the other hand, do not be so absorbed in your labors that you cannot from time to time raise your heart to God and treat with Him in prayer.
Ven. Louis of Granada 1504-1588 The Sinner's Guide
What is essential to the virtue of fortitude is not aggression or self-confidence or wrath but rather steadfastness and patience.  This, however – and this point cannot be repeated too frequently – is not because patience and steadfastness are simply better and more perfect than aggressiveness and self-confidence but rather because the real world is so structured that it is in the most extreme emergency, where the only resistance possible is steadfastness, that the final and most profound spiritual strength of the person can become manifest. 
Josef Pieper, A Brief Reader on the Virtues of the Human Heart
The essence of Christian perfection consists in union with God by charity.  While charity, by conforming our wills to God's, unites us to Him, grave sin, which directly opposes His will, produces the opposite effect.  In other words, charity is the force uniting man to God, and sin the force drawing him away.  Serious sin is therefore the greatest enemy of the spiritual life, since it not only injures it, but destroys it in its constituent elements: charity and grace…. Charity is the essence of Christian perfection, for charity alone has the power to unite man to God, his last end.  But for us poor, miserable creatures, whom God wishes to raise to union with Himself, is charity the ultimate basis of the spiritual life?  No.  There is something deeper still which is, so to speak, the basis of charity, and that is humility.  Humility is to charity what the foundation is to a building…. Humility is the firm bedrock upon which every Christian should build the edifice of his spiritual life…. It forms the foundation of charity by emptying the soul of pride, arrogance, disordered love of self and of one's own excellence, and by replacing them with the love of God and our neighbor. 
Father Gabriel of St. Mary Magdalen, O.C.D., Divine Intimacy
THE TRANSFIGURATION

                                   

 

  

SECOND SUNDAY OF LENT
Presence of God:  O Jesus, grant that Your grace may triumph in me and make me worthy to participate in Your glorious
Transfiguration.
MEDITATION:
    I. The soul of Jesus, personally united to the Word, enjoyed the Beatific Vision, which has as its connatural effect the glorification of the body. But this effect was impeded by Jesus, who, during the years of His life on earth, wanted to resemble us as much as possible by appearing "in the likeness of sinful flesh" (Rom 8:3). However, in order to confirm the faith of the Apostles who were shaken by the announcement of His Passion, Jesus permitted some rays from His blessed soul to shine forth for a few brief instants on Thabor, when Peter, James, and John saw Him transfigured: "His face did shine as the sun and His garments became white as snow." The three were enraptured by it, and yet Jesus had revealed to them only one ray of His glory, for no human creature could have borne the complete vision.
    Glory is the fruit of grace the grace possessed by Jesus in an infinite degree is reflected in an infinite glory transfiguring Him entirely. Something similar happens to us: grace will transform us "from glory to glory" (2 Cor. 3:18), until one day it will bring us to the Beatific Vision of God in heaven. But while grace transfigures, sin, on the other hand, darkens and disfigures whoever becomes its victim.
    Today's Gospel (Mt. 17:1‑9) brings out the close connection between Transfiguration and the Passion of Jesus. Moses and Elias appeared on Tabor on either side of the Savior.  They conversed with Him, and as St. Luke explains, talked specifically about His coming Passion: "They spoke of His decease, that He should accomplish in Jerusalem" (Lk. 9:31).
        The divine Master wished to teach His disciples in this way that it was impossible -for Him as well as for them- to reach the glory of the Transfiguration without passing through suffering. It was the same lesson that He would give later to the two disciples at Emmaus: "Ought not Christ to have suffered these things and so to enter into His glory?" (Lk 24:26). What has been disfigured by sin cannot regain its original supernatural beauty except by way of purifying suffering.
    2. In ecstasy before the vision on Thabor, Peter cried out with his usual eagerness, "It is good for us to be here," and offered to make three tabernacles: one for Jesus, one for Moses, and one for Elias. But his proposal was interrupted by a voice from heaven: "This is My beloved Son, in whom I am well pleased; hear ye Him!" and the vision disappeared.
    Spiritual consolations are never an end in themselves, and we should neither desire them nor try to retain them for our own satisfaction. Joy, even that which is spiritual, should never be sought for itself. Just as in heaven, joy will be the necessary concomitant of possessing God, so too on earth, it should be nothing but a means, enabling us to give ourselves with greater generosity to the service of God. To Peter, who wanted to stay on Thabor in the sweet vision of the transfigured Jesus, God Himself replied by inviting him to listen to and follow the teachings of His beloved Son. The ardent Apostle would soon learn that following Jesus meant carrying the Cross and ascending Calvary with Him.
    God does not console us for our entertainment but rather for our encouragement, for our strengthening, for the increase of our generosity in suffering for love of Him.
    The vision disappeared; the Apostles raised their eyes and saw nothing "nisi solum Jesum" save Jesus alone, and with "Jesus alone," they came down from the mountain. This is what we must always seek and it must be sufficient for us: Jesus alone, God alone. Everything else ‑consolations, helps, friendships (even spiritual ones), understanding, esteem, encouragement (even from superiors) ‑ may be good to the extent that God permits us to enjoy them. He very often makes use of them to encourage us in our weakness; but if, through certain circumstances, His divine hand takes all these things away, we should not be upset or disturbed. It is precisely at such times that we can prove to God more than ever‑ by deeds and not by words only‑ that He is our fill and that He alone suffices. On these occasions the loving soul finds itself in a position to give God one of the finest proofs of its love : to be faithful to Him, to trust in Him, and to persevere in its resolution to give all, even if, by removing His gifts, He has left it alone. The soul may be in darkness, that is, subject to misunderstanding, bitterness, material and spiritual solitude combined with interior desolation. The time has come to repeat, "Jesus alone," to come down from Thabor with Him, and to follow Him with the Apostles even to Calvary, where He will suffer, abandoned not only by men, but even by His Father.
COLLOQUY:
    "You only do I love, my God. You only do I wish to seek and to follow; I am ready to follow You alone. I wish to be entirely at Your disposal. I beg You to order and command whatever You will, but cure me, open my eyes, that I may see Your slightest gesture. Cure me completely, that I may recognize You. Tell me which way to turn my attention in order to see You; and I hope that I shall be able to do all that You command me" (St. Augustine).
    Permit me to follow you, O Jesus, not only to Thabor, but especially to Calvary. I am attracted by the light and splendor of Thabor; I want to see Your face, O my God, if only for an instant! Calvary is night, solitude, mournful sorrow which terrifies me, but in the darkness there stands a Cross on which I contemplate You, crucified for love. I glimpse Your face, not transfigured by glory, but disfigured by sorrow, the result of our sins!
    O Jesus, destroy sin in me, the sin which has disfigured Your face and disfigured my soul created to Your image and likeness. But to bring about this destruction, I must share Your Calvary, Your Cross. Deign then, O Lord, to unite to Your Passion all the sufferings, little or great, of my life, that they may purify me and prepare me to rise from light to light, until I am completely transformed in You.
    The light and glory of Thabor encourage me.  Thank You, O Lord, for having allowed me, if only for a few moments, to contemplate Your splendor and to enjoy Your divine consolation.  Fortified and encouraged by this, I come down from the mountain to follow You, You alone, to Calvary.
These three denote that those whom God prefers above others to behold the vision and glory of Himself are of a threefold order. Peter denotes the fervent in charity; John, a virgin, signifies virgins; James, the first martyr among the Apostles, denotes those who suffer, and martyrs. Wouldst thou then see God? Be thou a Peter, i.e., firm in virtue; be thou a John in chastity; be thou a James by mortifying thy vices. 
Rev. Cornelius a Lapide, Great Commentary
Nothing seems to me more grave, contrary to the holiness of God, than the presumption of clerics who believe, with a pride that is purely diabolical, that they can manipulate the truth, who presume to renew the Church and to save the world without renewing themselves. In all the history of the Church nothing is comparable to the latest Council, at which the Catholic episcopate believed that it could renew all things by obeying nothing other than its own pride, without the effort of holiness, in such open opposition to the law of the gospel that it requires us to believe how the humanity of Christ was the instrument of the omnipotence of the love that saves, in his death. 
Fr. Divo Barsotti (1914-2006), esteemed author of several works of spirituality
Charity is man's friendship with God based on man's share in the Divine Life, in the happiness of God Himself.  But man cannot naturally share in God's own life.  Man's participation in the Divine Life is a free supernatural gift which God gives to man.  Charity then cannot be acquired by any purely human effort.  It is a gift of God infused in man's soul by God's goodness and generosity.  Charity, like the other theological virtues, is a supernatural virtue infused in the will by God Himself.  Who can give man a share in the Divine Love except God Himself?
Rev. Walter Farrell, O. P., My Way of Life, Pocket Edition of St. Thomas
The history our Saviour gives us is that of a man who led a quiet life; he was agreeable in company, and sought after; he was respected, and did honour to the position he held in society.  He is not accused of any public scandals; there is no mention made of any atrocious crime; our Saviour simply says of him :  he was clothed in purple and fine linen and feasted sumptuously every day.  It is true, he was not charitable to the poor man who lay at his gate; but he did not ill-treat him : he allowed him to lie there, and did not even insult his misery.  Why, then, was this rich man  condemned to burn eternally in that fire which God created for the wicked?  It is because a man who leads a life of luxury and feasting, such as he lived – never thinking of eternity, caring for nothing but this world, which we are told to use as though we used it not, with nothing about him of the spirit of the cross of Christ – such a man as this is already a victim to the triple concupiscence of pride, avarice, and luxury; he is their slave, and seems determined to continue so, for he never makes an effort to throw off their tyranny.  He has yielded himself up to them; and they have worked their work in him – the death of the soul. 
Dom Gueranger, The Liturgical Year, Second week of Lent
In those questions concerning Purgatory which the Church has not decided one must be guided by the thoughts which harmonize with sayings and revelations of the saints.  
St. Thomas Aquinas
For two hours she walked up and down the large garden, stopping here and there when she was shown some particularly severe penalty, wringing her hands, turning pale and stooping as under a heavy load and showing such signs of terror that her companions shuddered.  When she came to the spot where the clergy suffered, she sighed heavily and cried out: "Good God, and you, too?" According to her vision those who had sinned without full knowledge and had died young suffered less and were consoled by their angles. The hypocrites were punished most severely and amid terrors close to Hell. The impatient and stubborn appeared laden with a crushing burden.  At one period of her vision she became terror-stricken and called on Heaven for assistance. Then she came to the place where molten lead was poured into the mouths of liars while the misers, who could never acquire enough goods on earth, were over-burdened with pain and the impure were detained in an insufferable stench. Finally, she was shown those who had not been given much to any one sin but had committed nearly all to some degree. They shared the torments of all in a smaller degree. When the vision had passed the saint begged God to never again let her see such misery as her soul would perish (Goerres, Christian Mysticism, 111, 473). 
St. Mary Magdalen de Pazzi, Vision of Purgatory
 What is found to have its origin (i.e.: ecumenism, religious liberty, collegiality, etc.) in the opinion of some Holy Father or particular Council is not a Divine Tradition, even though it should be celebrated throughout the entire Church. For if we did not attend to this rule, we should have to admit without certain foundation, new revelations regarding faith or morals, which has been always abhorred and impugned in the Church by men the most attached to religion. Hence, the sovereign pontiffs, the Councils, and the Fathers, have been most careful to reject all novelties or new doctrines on matters of faith, which differed from those that had been already received.
St. Alphonsus Maria Liguori
"A virgin can conceive, a barren woman can bring forth a child, a rich man can be saved; these are three miracles, of which the holy Scriptures give us no other reason, but that God is all powerful."
Bishop Jacques-Bénigne Bossuet
 "Could You Not Watch One Hour With Me?" (Matt.26, 40)
Holy Hour of Adoration and Reparation
"He is The Bread sown in the virgin, leavened in the Flesh, molded in His Passion, baked in the furnace of the Sepulcher, placed in the Churches, and set upon the Altars, which daily supplies Heavenly Food to the faithful."  
St. Peter Chrysologus (400-450)
<![if !vml]>
<![endif]>My orders are to fight;
Then if I bleed, or fail,
Or strongly win, what matters it?
God only doth prevail.
The servant craveth naught,
Except to serve with might.
I was not told to win or lose, –
My orders are to fight.  
Ethelwyn Wetherald
But, didn't the Holy Spirit help the Council Popes?  The assistance of the Holy Spirit presupposes that on the part of the Pope, there would be unreserved correspondence with the Holy Spirit; without it, the assistance of the Holy Spirit is purely negative i.e.: it only prevents the Vicar of Christ from imposing an error as an infallible dogma. 
Msgr. Francesco Spadafora
The Price Our Ancestors Paid to Bring Us the Faith
I know that it is very usual to magnify the merits of the deceased, as usual as it is to detract from them when living, and I very much fear that, after death, we often canonize those in our discourse, on whom God has decided in a very different manner; but when I say that Bishop Challoner was a model of Christian virtue, every breast glows with a conviction of this truth; whatever I can allege in his commendation will barely answer the idea you have already formed of him; and when on every occasion I represent Bishop Challoner as a saint, I say no more of him now after his death, than all who knew him have said of him during his life.
Bishop John Milner of Winchester, on the death of the heroic Bishop Richard Challoner, who died at 90 years of age in 1781, six months after, and in consequence of, the "Gordon Riots" where English Protestant rioters destroyer countless Catholic chapels and homes in response to the Catholic Relief Act of 1778 which ended the penalty of imprisonment for life for Catholic priests.
May His Majesty be pleased to make us fear Him whom we ought to fear and understand that one venial sin can do us greater harm than all the forces of hell combined. 
St. Teresa of Avila
Separation of Church and State is impossible.  Every state has an established religion with a creedal profession containing articles of faith that it demands its citizens profess.  These articles of faith cannot be proven to be true or even demonstrated as consistent with natural law.  The U.S.A. is no exception to this rule. We have a state religion but it is called by another name.  The secular dogma, 'Separation of Church and State', is nothing more than a tool to prevent competition against the state religion in the public forum.  The state demands a "faith" in "general values" that are always "relative and changing."
All organization is action and all action is rude. […..] There is a hierarchy of values which have been expressed in nearly every revolutionary slogan in history….  These values are up on top. The democratic way of life is nothing more than a process, a device, a modus operandi, designed as the best way, we believe, of achieving those values, of growing into them so to speak. Now, those values that I have mentioned cannot be discussed, they cannot be argued, they cannot be debated, they are articles of faith. [..…] In a free and open society, equality is a value you cannot discuss or debate or put on a ballot. If you do not accept our values then you can have no voice in a democratic process. Then get out of our system and go someplace else. [……] These values and goals, out of necessity, are always stated in general terms.  Every literate revolutionary knows that you cannot be any more than general (in your) terms because all values are relative and are changing. 
Saul Alinsky, Jewish revolutionary, explaining the 'religion' of the modern democratic state, 1/17/69, UCLA
Society has already reached a sense of being "defeated" and "futureless."  The crime of the Novus Ordo Church is that they are a cause and contributor to this sense rather than a light of hope of union with Jesus Christ!
[You must help] the people in the community… feel so frustrated, so defeated, so lost, so futureless in the prevailing system that they are willing to let go of the past and chance the future. [An] organizer must shake up the prevailing patterns of their lives –agitate, create disenchantment and discontent with the current values, to produce, if not a passion for change, at least a passive, affirmative, non-challenging climate. [You must] fan the embers of hopelessness into a flame of fight. 
Saul Alinsky, Rules for Radicals
Pope Francis will "come to nothing."
The Church has ever proved indestructible. Her persecutors have failed to destroy her; in fact, it was during times of persecution that the Church grew more and more; while the persecutors themselves, and those whom the Church would destroy, are the very ones who came to nothing. 
St. Thomas Aquinas
One single sentence from Sacred Scripture can nourish the soul, illuminate it, strengthen it in adversity. Sacred Scripture is something far superior to a simple exposition of dogma, subdivided into special tracts: it is an ocean of revealed truth in which we can taste in advance the joys of eternal life.
Fr. Reginald Garrigou-Lagrange
The progressives have found no substitute for virtue. They can offer only such morbid stopgaps as contraception, abortion, and euthanasia. The Dark Ages understood virtue built a civilization; the progressive age doesn't understand virtue and is tearing down the civilization it inherited. Euthanasia is a fitting symbol: the last sacrament of a society that cannot aspire to heaven, but only to painless annihilation.
Joe Sobran, "Dark Ages, New Morality"
Love Mary!... She is loveable, faithful, constant. She will never let herself be outdone in love, but will ever remain supreme. If you are in danger, she will hasten to free you. If you are troubled, she will console you. If you are sick, she will bring you relief. If you are in need, she will help you. She does not look to see what kind of person you have been. She simply comes to a heart that wants to love her. She comes quickly and opens her merciful heart to you, embraces you and consoles and serves you. She will even be at hand to accompany you on the trip to eternity. 
St. Gabriel of Our Lady of Sorrows to his brother
Perfection does not exist in doing great things, but rather, in obeying even the smallest points of the rule and in fulfilling one's duties well…. Fidelity in little things must be the basic rule in striving for holiness…. do not bestow your love on the world. 
St. Gabriel of Our Lady of Sorrorws
Be converted to me, and you shall be saved, all ye ends of the earth: for I am God, and there is no other.
Isaias 45:22
You shall seek me, and shall find me: when you shall seek me with all your heart.
Jeremias 29:13
Now therefore saith the Lord: Be converted to me with all your heart, in fasting, and in weeping, and in mourning.
Joel 2:12
Therefore will I judge every man according to his ways, O house of Israel, saith the Lord God. Be converted, and do penance for all your iniquities: and iniquity shall not be your ruin.
Ezechiel 18:30
Be penitent, therefore, and be converted, that your sins may be blotted out.
Acts 3:19
No, I say to you: but unless you shall do penance, you shall all likewise perish. Or those eighteen upon whom the tower fell in Siloe, and slew them: think you, that they also were debtors above all the men that dwelt in Jerusalem? No, I say to you; but except you do penance, you shall all likewise perish.
Luke 13:3-5
And yet, Cardinal Müller did nothing to defend the faith!
….. Let us now return to the new Tertio interview itself. Cardinal Müller, when speaking about truth and mercy, explicitly says that "there are no circumstances that would make adultery not be a mortal sin" and that "The merciful God does not dispense of the Commandments." Pastors "cannot remove the responsibility toward others" and cannot "exempt people from the Commandments." Cardinal Müller also says that "the teaching on the indissolubility of marriage is clear" and stresses the importance of the "responsibility for the children." While we all as human beings can commit errors and sins, the cardinal adds, "we need forgiveness for our sins" and have to "beg for mercy." Cardinal Müller importantly explains: "Again, mercy is not a licence to sin or to live in sin." In Catholic terms, contrition of heart "must be accompanied by a willingness to convert." The cardinal insists that "a just mercy helps us to live in truth, and a wrong mercy gives us false assurances, but does not make us free." Thus, with God's Grace, marriage can be for a lifetime, and we have to pray for that, and therefore "marriage is an achievable project that makes people happy."
It is to be hoped that this set of authentic quotes from this latest interview of Cardinal Müller may now spread in lieu of the earlier misrepresentations. [….] 
Steve Skojec, editor OnePeterFive, commenting on March 1, 2017 interview by the Belgian Catholic weekly, Tertio, of Cardinal Gerhard Müller
Wisdom is the most perfect knowledge, of the most important things, in their right order of reference.  Without the "right order of reference", Wisdom is impossible. Pope Francis has no Wisdom.  He does not even know the "greatest commandment in the law"!
Master, which is the greatest commandment in the law? Jesus said to him: Thou shalt love the Lord thy God with thy whole heart, and with thy whole soul, and with thy whole mind. This is the greatest and the first commandment.
Matt. 22:36-38
Along with the virtues, this means above all the new commandment, the first and the greatest of the commandments, and the one that best identifies us as Christ's disciples: "This is my commandment, that you love one another as I have loved you" (Jn. 15:12). 
Pope Francis, Evangelii Gaudium, (161) On the Proclamation of the Gospel in Today's World
Now the Novus Ordo Church has its own Bergoglian Schism!
"I want to change, but I know that I am not capable of changing, but I want to change..... You have to pay attention to what the penitent says. If you know — you can tell if he is misleading you."
Cardinal Francesco Coccopalmerio, President of the Pontifical Council for the Interpretation of Legislative Texts, applying the new Bergoglian rule that those remaining in adulterous relationships can received sacramental absolution in the confessional and Holy Communion if they profess that they want to change but are not capable of changing. 
With her own lips the Blessed Virgin Mary told St Bridget, "I am the Mother of all sinners who wish to amend." Let the sinner remember too, what befell Thomas a Kempis, who saw the Virgin distribute to his companions a nectar of Paradise, while on coming to him, she looked at him coldly, and passed on without bestowing upon him the like favour: the reason was, that he had omitted some of his accustomed prayers in her honour. Nothing is so pleasing to the Blessed Virgin as fidelity and constancy in the honour which we render to her.
Rev. John Baptist Scaramelli, S.J., Guide to the Spiritual Life
"The Blessed Virgin rules in My Kingdom, not as the other Saints, but as My Mother, as Queen and Mistress; and hence to her it is granted to dispense with general laws as often as there is a just cause. There was a most just reason for dispensing with the soul of Charles, for it was right that one who had in his lifetime so honoured and loved her should be honoured and favoured at his death."
Jesus Christ addressing Satan who complained that the Mother of God did not permit him to tempt Charles, the son of St. Bridget of Sweeden, while in his agony of death thus obtaining his salvation.
Pope Francis comments on the Resistance to his Heresy
But when I realize that there is real resistance, of course it displeases me. Some people tell me that resistance is normal when someone wants to make changes. The famous 'we've always done it this way' reigns everywhere, it is a great temptation that we have all faced. … I cannot deny that there is resistance. I see it and I am aware of it. There is doctrinal resistance, which you all know better than I do. For the sake of mental health, I do not read the websites of this so-called "resistance." I know who they are, I am familiar with the groups, but I do not read them, simply for my mental health. If there is something very serious, they inform me so that I know about it. You all know them … It is a displeasure, but we must move ahead. Historians say that it takes a century before a Council puts down roots. We are halfway there.
When I perceive resistance, I try to dialogue, when dialogue is possible. But some resistance comes from people who believe they possess the true doctrine and accuse you of being a heretic. When I do not find spiritual goodness in these people, because of what they say or write, I simply pray for them. It pains me, but I do not dwell on this feeling for the sake of mental hygiene.
Pope Francis the Destroyer, addressing a private meeting with ninety fellow Jesuits, January 16, 2018, Santiago de Chile. Their conversation was transcribed by Fr. Antonio Spadaro, editor of La Civilta Cattolicà, and was published in Italian with the Pope's approval.
COMMENT: "True doctrine" is possessed by all faithful Catholics who hold DOGMA as their rule of faith. Pope Francis does not. He believes that he is the rule of faith and revealed Truth must bend to his will. Whatever he says and does is what every Catholic must say and do. Francis rejects DOGMA and that is why he is a heretic. He judges those who hold DOGMA as their rule of faith as an outward sign that "these people" are without "spiritual goodness." What is evident is that Francis, who babbles that "time is greater than space," cannot and will not be dissuaded from his commitment to destroy. He will not listen to those who offer filial correction and he does not accept evidence of the rotten fruits from Vatican II because it takes "a century before a Council puts down roots." We are supposed to believe that in another fifty years we will really see the springtime of Vatican II? Unfortunately, at the current rate of decline there will not be a Catholic Church in another fifty years. God being God, this will not happen. Unfortunately for Francis, since he cannot repent, he will pay awful price for all eternity.   
Pope Francis' Idea of Zero Tolerance!
In Italy there has been an uproar over the act of "mercy" with which Francis has graced Fr. Mauro Inzoli, a prominent priest of the movement Communion and Liberation, reduced to the lay state in 2012 by the Congregation for the Doctrine of the Faith for having abused numerous young boys, but restored to the active priesthood by Francis in 2014, with the admonishment that he lead a life of penance and prayer. In the civil arena, Inzoli was caught again and charged.  He has been sentenced to 4 years and 9 months in prison.
Sandro Magister
The Great Recurring Theme of Pope Francis and the Novus Ordo Church: "We will not walk, We will not hearken!"
Thus saith the Lord: Stand ye on the ways, and see and ask for the old paths which is the good way, and walk ye in it: and you shall find refreshment for your souls. And they said: we will not walk. And I appointed watchmen over you, saying: Hearken ye to the sound of the trumpet. And they said: We will not hearken. Therefore hear, ye nations, and know, O congregation, what great things I will do to them. Hear, O earth: Behold I will bring evils upon this people, the fruits of their own thoughts: because they have not heard my words, and they have cast away my law. To what purpose do you bring me frankincense from Saba, and the sweet smelling cane from a far country? Your holocausts are not acceptable, nor are your sacrifices pleasing to me. 
Jeremias, 6, 16-20
Leaked docs raise question of Pope's personal role in new Vatican financial scandal
LifeSiteNews | ROME, February 20, 2018 – Leaked documents obtained by LifeSiteNews connect the Pope himself to a new Vatican financial <![if !vml]>
<![endif]>scandal and raise serious questions about his global reputation as the "pope for the poor."
LifeSiteNews has obtained internal documents of the U.S.-based Papal Foundation, a charity with a stellar history of assisting the world's poor, showing that last summer the Pope personally requested, and obtained in part, a $25 million grant to a corruption-plagued, Church-owned dermatological hospital in Rome accused of money laundering. Records from the financial police indicate the hospital has liabilities over one billion USD – an amount larger than the national debt of some 20 nations.
The grant has lay members of the Papal Foundation up in arms, and some tendering resignations. Responding to questions from LifeSiteNews, Papal Foundation staff sent a statement saying that it is not their practice to comment on individual requests.
Speaking of grants in general, the Papal Foundation said their mission has not changed. "The grants to help those in need around the world and of significance to the Holy Father are reviewed and approved through well-accepted philanthropic processes by the Board and its committees," it said.
Lay membership or becoming a "steward" in the Papal Foundation involves the pledge "to give $1 million over the course of no more than ten years with a minimum donation of $100,000 per year." Those monies are invested in order to make a perpetual fund to assist the Church.
However, the majority of the board is composed of U.S. bishops, including every U.S. Cardinal living in America. The foundation customarily gives grants of $200,000 or less to organizations in the developing world via the Holy See.
According to the internal documents, the Pope made the request for the massive grant, which is 100 times larger than its normal grants, through Papal Foundation board chairman Cardinal Donald Wuerl in the summer of 2017.
Despite opposition from the lay "stewards," the bishops on the board voted in December to send an $8 million payment to the Holy See. In January, the documents reveal, lay members raised alarm about what they consider a gross misuse of their funds, but despite their protests another $5 million was sent with Cardinal Wuerl brooking no dissent.
Along with this report, LifeSite is publishing three leaked documents.
'Negligent… flawed… reckless'
On January 6, the steward who until then served as chairman of the Foundation's audit committee submitted his resignation along with a report of the committee's grave objections to the grant.
"As head of the Audit Committee and a Trustee of the Foundation, I found this grant to be negligent in character, flawed in its diligence, and contrary to the spirit of the Foundation," he wrote in his resignation letter accompanying the report. "Instead of helping the poor in a third-world country, the Board approved an unprecedented huge grant to a hospital that has a history of mismanagement, criminal indictments, and bankruptcy."
"Had we allowed such recklessness in our personal careers we would never have met the requirements to join The Papal Foundation in the first place."
The audit committee chairman's report noted that the Foundation's "initial $8 million was sent without any supporting documentation."
He said the board eventually received a "2-1/2 inch thick binder of information (mostly in Italian)" but it lacked essential details. The report notes:
There was no Balance Sheet. There was no clear explanation as to how the $25 million would be used. Normal grant requests are fairly specific about how our money will be used. Buried in the thick binder was only a one-page financial projection labelled "Draft for Discussion" showing:
2017 1.6 million Euro PROFIT
2018 2.4 million Euro PROFIT
2019 4.4 million Euro PROFIT
And on this data, our Board of Directors voted to grant this failing hospital $25 million of our hard-earned dollars. To put this in perspective, rarely have we given above $200,000 to a grant request. I pointed out that there was NO PROFESSIONAL DUE DILIGENCE, just a lot of fluff. If the numbers presented were accurate, then this commercial enterprise should go to a bank. They don't need our money. If the numbers were not accurate, then a decision could not be made. […..]
Ye cruel thorns, in mocking wreath entwin'd
My Saviour's brow in agony to bind,
Oh, cease to rend that flesh Divine,
My loving Lord torment no more;
Wound rather, wound this heart of mine,
The guilty cause of all He bore.
St. Alphonsus de Liguori
St. Teresa of Avila considered her greatest honor: "I am a daughter of the Church."
"Because outside the unity of faith and love which makes us sons and members of the Church, no one can be saved, hence if the Sacraments are received outside the Church, they are not effective for salvation, although they are true Sacraments. However, they can become useful if one returns to Holy Mother the Church, the only Spouse of Christ, whose sons alone Christ deems worthy of eternal inheritance." 
St. Bonaventure, Breviloquium
Hungarian Prime Minister: 'Christianity is Europe's last hope'
LifeSiteNews | BUDAPEST, Hungary | February 19, 2018 – Brushing aside any semblance of political correctness, Hungary's Prime Minister said in his state of the nation speech on Sunday that, "Christianity is Europe's last hope."
Addressing his country and the world, Prime Minister Viktor Orbán warned that European nations which have encouraged migration have, "opened the way to the decline of Christian culture and the advance of Islam."
Orbán painted an image of Western Europe being overwhelmed by the accelerating influx Muslim immigrants in recent years.
"According to estimates, the proportion of immigrants will grow at an accelerated pace in the European countries west of us," said Orbán. "I won't even say anything about France and Holland, but even the born Germans are being forced back from most large German cities as migrants always occupy big cities first."
Orbán warned that as Western Europe becomes saturated with Muslim occupants, Islamists would soon seek to stream in to his country from both Western Europe as well as from Islamic nations.
"This means that the Islamic civilization, which always considers its vocation to convert Europe to what it calls the true faith, in the future will be knocking on the door of Central Europe not only from the south, but from the west, as well," he said.
Prime Minister Orbán said his government will oppose efforts by the United Nations or the European Union to "increase migration" around the world.
In June, LifeSiteNews reported that Orbán had taken a strong stand and not backed down against outside globalist influences seeking to control his nation's politics.
Billionaire George Soros, who famously backs many progressive initiatives around the world, locked horns with Orbán over the Central European University (CEU) he founded in 1989, which has been criticized as a funnel for anti-nationalist views. [……]
The 14 promises revealed to Brother Estanislao by Our Lord for those who pray the Way of the Cross
<![if !supportLists]>· <![endif]>I promise Eternal Life to those who pray from time to time, The Way of the Cross.
<![if !supportLists]>· <![endif]>I will grant everything that is asked of Me with faith, when making The Way of the Cross.
<![if !supportLists]>· <![endif]>I will follow them everywhere in life and help them, especially at the hour of death.
<![if !supportLists]>· <![endif]>Even if they have more sins than blades of grass in the fields, and grains of sand in the sea, all of them will be erased by praying The Way of the Cross.
<![if !supportLists]>· <![endif]>Those who pray The Way of The Cross often, will have a special glory in Heaven.
<![if !supportLists]>· <![endif]>I will deliver them from Purgatory, indeed if they go there at all, the first Tuesday or Friday after their death.
<![if !supportLists]>· <![endif]>At the hour of death I will not permit the devil to tempt them; I will lift all power from him in order that they shall repose tranquilly in My Arms.
<![if !supportLists]>· <![endif]>If they pray it with true love, I will make of each one of them a living Ciborium in which it will please Me to pour My grace.
<![if !supportLists]>· <![endif]>I will fix My Eyes on those who pray The Way of The Cross often; My hands will always be open to protect them.
<![if !supportLists]>· <![endif]>I will bless them at each Way of The Cross, and My blessing will follow them everywhere on earth and after their death, in Heaven for all Eternity.
<![if !supportLists]>· <![endif]>As I am nailed to the Cross, so also will I always be with those who honor Me in making The Way of The Cross frequently.
<![if !supportLists]>· <![endif]>They will never be able to separate themselves from Me, for I will give them the grace never again to commit a Mortal sin.
<![if !supportLists]>· <![endif]>At the hour of death I will console them with My Presence and we will go together to Heaven. Death will be sweet to all those who have honored Me during their lives by praying The Way of the Cross.
<![if !supportLists]>· <![endif]>My Soul will be a protective shield for them, and will always help them, whenever they have recourse.
It is a contrivance of God's goodness that the more we advance, the less we think ourselves advancing. 
St. Bernard
"But it did not last long."
I saw many pastors cherishing dangerous ideas against the Church. . . . They built a large, singular, extravagant church which was to embrace all creeds with equal rights: Evangelicals, Catholics, and all denominations, a true communion of the unholy with one shepherd and one flock. There was to be a Pope, a salaried Pope, without possessions. All was made ready, many things finished; but, in place of an altar, were only abomination and desolation. Such was the new church to be, and it was for it that he had set fire to the old one; but God designed otherwise.
Blessed Anna Katherine Emmerich

I saw also the relationship between the two popes.... I saw how baleful would be the consequences of this false church. I saw it increase in size; heretics of every kind came into the city of Rome. The local clergy grew lukewarm, and I saw a great darkness... Then, the vision seemed to extend on every side. Whole Catholic communities were being oppressed, harassed, confined, and deprived of their freedom. I saw many churches close down, great miseries everywhere, wars and bloodshed. A wild and ignorant mob took to violent action. But it did not last long.
Blessed Anna Katherine Emmerich, May 13, 1820
Remember in your charity the following pray requests:       
Welfare of expectant mother: Erin Rhoad, Victoria Dimmel, and Erika Zepeda,
Fr. Lawrence Smith requests our prayers for himself and his work with Catholic married couples,
Gene Peters asks our prayers, Sara McStockard, his sister, who is failing health,
That Joseph Milovich may have a holy death,
For the bodily and spiritual welfare of Sandra Peters,
The welfare of the Anthony & Janice Mazzone family,  
Lorena Vagedes, the grandmother of Charles Zepeda, who is in failing health,
Dominic Villani and Megan Rodenbough, for their spiritual welfare,
Sean McLaughlin, who has had recent serious medical problem,
Spiritual welfare of Christina Hoffman,
The spiritual welfare of our friend, John Henderson,
For the health and spiritual welfare of Jill Kephart, the daughter of Gail, and her children,
The Drews ask your prayers for the welfare of the Philip Nell Family,
Donna Marbach, who is recovering from surgery after a recent fall,
Luis Rafael Zelaya, the brother of Claudia Drew, who is seriously ill,
For the health of Kim Cochran, the daughter-in-law of Joseph and Brenda Cochran, the wife of their son Joshua,
John Louie Verrecchio, Catholic apologist, who has a health problem,
Minidis, Jr. family, for help in their spiritual trial,  
John & Joan DeMarco, for their health and spiritual welfare,
Helen Brugger, for the grace of a holy death,
Regina (Manidis) Miller, her spiritual welfare and health,   
Melissa Elena Levitt, her health and conversion, and welfare of her children,
For the grace of a holy death, Nancy Marie Claycomb,
The health and spiritual welfare of Tom Grow, Amanda Gardner, and Alex Estrada,
Conversion of Annette Murowski, and her son Jimmy,
Brent Keith from Indiana has petitioned our prayers for the Keith Family,
The welfare of the Schmedes Family, and the Mike and Mariana Donohue Family,
The spiritual welfare Robert Holmes Family,
For the welfare of Fr. Paul J. Theisz, who is seriously ill with cancer, is the petition of Fr. Waters,
For the spiritual and temporal welfare of Irwin Kwiat,
Fr. Waters asks our prayers for Elvira Donahy, who is recovering from a stroke,
Kimberly Ann, the daughter of John and Joann DeMarco, for her health and spiritual welfare,
Mufide Rende, a traditional Catholic from India has asked our prayers for her welfare,
Mary & Bill Glatz, the welfare of their family,
Barbara Harmon, who is gravely ill, and still cares for her ailing parents,
Jason Green, a father of ten children who has been seriously injured,
For the health and welfare of Kolinsky and Sorace families,
Fr. Waters asks our prayers for the health and spiritual welfare of Brian Abramowitz,
Janine Mullen, for her health and help for her family,
Thomas Schiltz family, in grateful appreciation for their contribution to the beauty of our chapel,
Carlo A. De Porto, who is in failing health,
Welfare of Bishop Richard Williamson, for strength and courage in the greater battles to come,
John Rhoad, for his health and spiritual welfare,
Angelina Montesano family & Helen Snyder, for their health and spiritual welfare,
Kathy Boyle, requests our prayers for her welfare,
Michael J. Brigg & his family, who have helped with the needs of the Mission,
Nancy Deegan, her welfare and conversion to the Catholic Church,
Francis Paul Diaz, who was baptized at Ss. Peter & Paul, asks our prayers for his spiritual welfare,
The conversion of David Keithley and the welfare of the Nathaniel Miller family, are the petitions of Gene Peters,
The Drews ask your intercession for the welfare of Brendon McGuire, a young father of three, who has been diagnosed with cancer,
For the conversion of Ben & Tina Boettcher family, Karin Fraessdorf, Eckhard Ebert, and Fahnauer family,
Fr. Waters requests our prayers for Br. Rene, SSPX who has been ill, and for Fr. Thomas Blute, 
Rose Cuono, who is in failing health,
For the health and welfare of Kathryn Lederhos, the aunt of David Drew,
Fr. Peterson asks our prayers for Charles Valenti, who is dying and his wife, Julia,
For the welfare of Fr. Paul DaDamio and Fr. William T. Welsh,
The Drew's ask our prayers for the welfare of Joe & Tracy Sentmanat family, Keith Drew, Robert Drew Family, Christy Koziol & her children, Fred Nesbit and Michael Nesbit families, and Gene Peters Family, the John Manidis Family, the Sal Messinio Family, Michael Proctor Family,
Ryan Boyle grandmother, Jane Boyle, who is failing health,
Mel Gibson and his family, please remember in our prayers,
Rev. Timothy A. Hopkins, prayers for his mother, the Mission of St. Philomena in Miami, and the welfare of Fr Jean-Luc Lafitte,
Ebert's request our prayers for the Andreas & Jenna Ortner Family,
Joyce Paglia has asked prayers for George Richard Moore Sr. & his children, and her brother, George Panell, her daughter, Lisa Brandenburg, and her sister, Meridith Stewert,
For the welfare of Anthony & Joyce Paglia, who are responsible for the beautiful statuary in our chapel,
Philip Thees asks our prayers for his family, for McLaughlin Family, the conversion of Bruce Heller, & Janet Gardner, the welfare of Dan Polly Weand, the conversion of Sophia Herman, Tony Rosky, and Carl Ropeter, the welfare Nancy Erdeck, the wife of the late Deacon Erdeck, and the welfare of Frank D'Agustino who is ill, the health of Charles Kanaskie, and the health of his brother, Thomas Thees, John Calasanctis, Stephen Cagorski, Tony Rosky, John Bogda, Maryann Reutter and the conversion of Martha Mochan who is gravely ill.
Pray for the Repose of the Souls:
Fr. Waters asks our prayers for the repose of the soul of Fr. Stephen J. India, C.M.,
Dennis Hybarger, who is in died Feb 6, a friend of Gene Peters,
Agusta Wildt,  the mother of Joyce Mackin, who attend this chapel in the past, died December 18,
Michael Giannttasio, a traditional Catholic, died during exercises with USMC,
Bishop Jean-Marie Benoît Balla, suspected victim of homosexuals who he opposed, tortured and murdered late June, 
Marie Mackin, the mother of Joseph Mackin, died August 11,
Theresa Marlyn Manidis, July 11 and John Manidis, July 30, following a MVA, both died wearing our Lady's scapular and fortified with the sacraments,
Thomas Aquinas Francis, a third-order Dominican, father of 10, grandfather of 66, died July 4,
Joseph McLaughlin, who died June 13,
Nicholas Bartko, a 19 year old who drowned June 12,
Joseph Brown, died on Maundy Thursday, April 13,
Helen  Lewis, died April 5 after receiving the last sacraments,
Joseph John Vennari, editor of Catholic Family News, died April 4,
George Kirsch, our good friend and supporter of this Mission, died February 15,
Fr. Mecurio Fregapane, died Jan 17, was not a traditional priest but always charitable,
Fr. Casimir Peterson, a priest who often offered the Mass in our chapel and provided us with sound advice, died December 4,
Fr. Constantine Bellasarius, a faithful and always charitable Eastern Rite Catholic Melkite priest, who left the Roman rite, died November 27,
Christian Villegas, a motor vehicle accident, his brother, Michael, requests our prayers,
Mary Butler, the aunt of Fr. Samuel Waters, died October 17,
Joseph DeMarco, the nephew of John DeMarco, died October 3,
John Fergale, died September 25 after receiving the traditional sacramental rites of the Church wearing the brown scapular,
John Gabor, the brother of Donna Marbach, died September 9,
Fr. Eugene Dougherty, a faithful priest, fittingly died on the Nativity of the BVM after receiving the traditional Catholic sacraments,
Phyllis Schlafly, died September 5,
Helen Mackewicz, died August 14,
Mark A. Wonderlin, who died August 2,
Fr. Carl Cebollero, a faithful priest to tradition who was a friend of Fr. Waters and Fr. DeMaio,
Jessica Cortes, a young mother of ten who died June 12,
Frances Toriello, a life-long Catholic faithful to tradition, died June3, the feast of the Sacred Heart, and her husband Dan, died in 1985, 
John McLaughlin, a friend of the Drew's, died May 22,
Angela Montesano, who died April 30, and her husband, Salvatore,  who died in July 3, 2013,
Charles Schultz, died April 5, left behind nine children and many grandchildren, all traditional Catholics,
Esperanza Lopez de Callejas, the aunt of Claudia Drew, died March 15,
Fr. Edgardo Suelo, a faithful priest defending our traditions who was working with Fr. Francois Chazal in the Philippines, died February 19,
Conde McGinley, a long time laborer for the traditional faith, died February 12, at 96 years,
The Drew family requests your prayers for Ida Fernandez and Rita Kelley, parishioners at St. Jude,
Fr. Stephen Somerville, a traditional priest who repented from his work with the Novus Ordo English translation, died December 12,
Fr. Arturo DeMaio, a priest that helped this Mission with the sacraments and his invaluable advice, died December 2,
J. Paul Carswell, died October 15, 2015,
Solange Hertz, a great defender of our Catholic faith, died October 3, the First Saturday of the month,
Gabriella Whalin, the mother of Gabriella Schiltz, who died August 25,
Mary Catherine Sick, 14 year old from a large traditional Catholic family, died August 25,
Fr. Paul Trinchard, a traditional Catholic priest, died August 25,
Stephen J. Melnick, Jr., died on August 21, a long-time faithful traditional Catholic husband and father, from Philadelphia,
Patricia Estrada, died July 29, her son Alex petitions our prayers for her soul,
Fr. Nicholas Gruner, a devoted priest & faithful defender of Blessed Virgin Mary and her Fatima message, died April 29,
Sarah E. Shindle, the grandmother of Richard Shindle, died April 26,
Madeline Vennari, the mother of John Vennari, died December 19,
Salvador Baca Callejas, the uncle of Claudia Drew, died December 13,
Robert Gomez, who died in a motor vehicle accident November 29,
Catherine Dunn, died September 15,
Anthony Fraser, the son of Hamish Fraser, died August 28,
Jeannette Rhoad, the grandmother of Devin Rhoad, who died August 24,
John Thees, the uncle of Philip Thees, died August 9,
Sarah Harkins, 32 year-old mother of four children, died July 28,
Anita Lopez, the aunt of Claudia Drew,
Fr. Kenneth Walker, a young traditional priest of the FSSP who was murdered in Phoenix June 11,
Fr. Waters petitions our prayers for Gilberte Violette, the mother of Fr. Violette, who died May 6,
Pete Hays petitions our prayers for his brothers, Michael, died May 9, and James, died October 20, his sister, Rebecca,  died March17, and his mother, Lorraine Hayes who died May 4,
Philip Marbach, the father of Paul Marbach who was the coordinator at St. Jude in Philadelphia, died April 21,
Richard Slaughtery, the elderly sacristan for the SSPX chapel in Kansas City, died April 13,
Bernedette Marie Evans nee Toriello, the daughter of Daniel Toriello , died March 31, a faithful Catholic who suffered many years with MS, 
Natalie Cagorski, died march 23,
Anita Lopez de Lacayo, the aunt of Claudia Drew, who died March 21,
Mario Palmaro, Catholic lawyer, bioethicist and professor, apologist, died March 9, welfare of his widow and children,
Daniel Boyle, the uncle of Ryan Boyle, died March 4,
Arthur Harmon, died January 18,
Fr. Waters petitions our prayers for the soul of Jeanne DeRuyscher, who died January 17,
Joseph Proctor, died January 10,
Susan Scott, a devote traditional Catholic who made the vestments for our Infant of Prague statue, died January 8,
Brother Leonard Mary, M.I.C.M., (Fred Farrell), an early supporter and friend of Fr. Leonard Feeney, died November 23,
John Fergale, requests our prayers for his sister Connie, who died December 19,
Jim Capaldi, died December 15,
Brinton Creager, the son of Elizabeth Carpenter, died December 10, 
Christopher Lussos, age 27, the father of one child with an expecting wife, died November 15,
Jarett Ebeyer, 16 year old who died in his sleep, November 17, at the request of the Kolinsky's,
Catherine Nienaber, the mother of nine children, the youngest three years of age, killed in MVA after Mass, 10-29,
Nancy Aldera, the sister of Frances Toriello, died October 11, 2013 at 105 years of age,
Mary Rita Schiltz, the mother of Thomas Schiltz, who died August 27,
William H. (Teddy) Kennedy, Catholic author of Lucifer's Lodge, died August 14, age 49, cause of death unknown,
Alfred Mercier, the father of David Mercier, who died August 12,
The Robert Kolinsky asks our prayers for his friend, George Curilla, who died August 23,
John Cuono, who had attended Mass at our Mission in the past, died August 11,
Raymond Peterson, died July 28, and Paul Peterson, died February 19, the brothers of Fr. Casimir Peterson,
Margaret Brillhart, who died July 20,
Msgr. Joseph J. McDonnell, a priest from the diocese of Des Moines, who died June 8,
Patrick Henry Omlor, who wrote Questioning The Validity of the Masses using the New, All English Canon, and for a series of newsletters which were published as The Robber Church, died May 2, the feast of St Athanasius,  
Bishop Joseph McFadden, died unexpectedly May 2,
Timothy Foley, the brother-in-law of Michelle Marbach Folley, who died in April,
William Sanders, the uncle of Don Rhoad, who died April 2,
Gene Peters ask our prayers for the repose of the soul of Mark Polaschek, who died March 22,
Eduardo Gomez Lopez, the uncle of Claudia Drew, February 28,
Cecelia Thees, died February 24,
Elizabeth Marie Gerads, a nineteen year old, the oldest of twelve children, who died February 6, 
Michael Schwartz, the co-author with Fr. Enrique Rueda of "Gays, Aids, and You," died February 3,
Stanley W. Moore, passed away in December 16, and Gerard (Jerry) R. Pitman, who died January 19, who attended this Mission in the past, 
Louis Fragale, who died December 25,
Fr. Luigi Villa, Th.D. author of Vatican II About Face! detailing the heresies of Vatican II, died November 18 at the age of 95,
Rev. Michael Jarecki, a faithful traditional Catholic priest who died October 22,and Rev. Hector Bolduc, who died September 10,
Jennie Salaneck, died September 19 at 95 years of age, a devout and faithful Catholic all her life,
Dorothy Sabo, who died September 26,
Cynthia (Cindy) Montesano Reinhert, the mother of nine children, four who are still at home, died August 19,
Regina Spahalsky, who died June 24, and for the soul of Francis Lester, her son,
Julia Atkinson, who died April 30,
Antonio P. Garcia, who died January 6, 2012 and the welfare of his teenage children, Andriana and Quentin,
Helen Crane, the aunt of David Drew who died February 27,
Fr. Timothy A. Hopkins, of the National Shrine of St. Philomena, in Miami, November 2,
Frank Smith, who died February 7, and the welfare of his wife, Delores,
Eduardo Cepeda, who died January 26,
Larry Young, the 47 year old father of twelve who died December 10 and the welfare of his wife Katherine and their family,
Sister Mary Bernadette, M.I.C.M., a founding member of the Slaves of the Immaculate Heart of Mary, died December 16,
Joeseph Elias, who died on September 28,
William, the brother of Fr. Waters, who died September 7,
Donald Tonelli, died August 1,
Rev. Fr. Gregory Hesse, of Austria, a great defender of Catholic Truth, died January 25, 2006,
Emma Colasanti, who died May 29,
Mary Dullesse, who died April 12, a Catholic convert who died wearing our Lady's scapular,
Ruth Jantsch, the grandmother of Andre Ebert, who died April 7, Derrick and Denise Palengat, his godparents,
Philip D. Barr, died March 5, and the welfare of his family, 
Judith Irene Kenealy, the mother of Joyce Paglia, who died February 23, and her son, George Richard Moore, who died May 14, 
For Joe Sobran who died September 30,
Fr. Hector Bolduc, a great and faithful priest, died, September 10, 2012,
John Vennari asks our prayers for Dr. Raphael Waters who died August 26,
Stanley Bodalsky, the father of Mary Ann Boyle who died June 25,
Mary Isabel Kilfoyle Humphreys, a former York resident and friend of the Drew's, who died June 6th,
Rev. John Campion, who offered the traditional Mass for us every first Friday until forbidden to do so by Bishop Dattilo, died May 1,
Joseph Montagne, who died May 5,
For Margaret Vagedes, the aunt of Charles Zepeda, who died January 6,
Fr. James Francis Wather, died November 7, 2006, author of The Great Sacrilege and Who Shall Ascend?, a great defender of dogma and liturgical purity,
Fr. Enrique Rueda, who died December 14, 2009, to whom our Mission is indebted,
Fr. Peterson asks to remember, Leonard Edward Peterson, his cousin, Wanda, Angelica Franquelli, and the six priests ordained with him,
Philip Thees petitions our prayers for Beverly Romanick, Deacon Michael Erdeck, Henry J. Phillips, Grace Prestano, Connie DiMaggio, Elizabeth Thorhas, Elizabeth Thees, Theresa Feraker, Hellen Pestrock, and James & Rose Gomata,
Fr. Didier Bonneterre, the author of The Liturgical Movement, and Fr. John Peek, both were traditional priests,
Brother Francis, MICM, the superior of the Slaves of the Immaculate Heart of Mary in Richmond, NH, who died September 5,
Rodolfo Zelaya Montealegre, the father of Claudia Drew, who died May 24,
Rev. Francis Clifford, a devout and humble traditional priest, who died on March 7,
Benjamin Sorace, the uncle of Sonya Kolinsky.
<![if !vml]>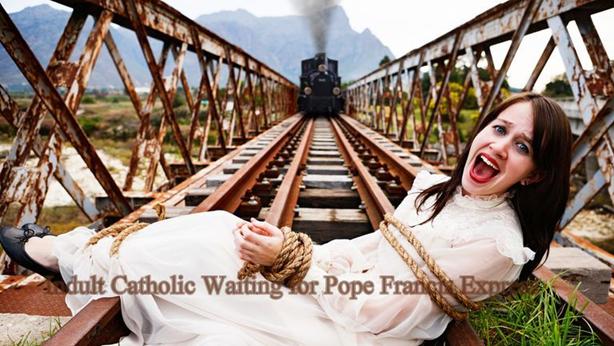 <![endif]>
"It is a sin to believe there is salvation outside the Catholic Church!"
Blessed Pope Pius IX
PREVIOUS BULLETIN POSTS BELOW THAT REMAIN TIMELY:
A Knife in the Back of every faithful Catholic, especially the Chinese.
"The Communists want to enslave the Church….  Cardinal (Pietor) Parolin (the Vatican Secretary of State) venerates the Ostpolitik diplomacy of his mater Casaroli [a reference to Cardinal Agostino Casaroli, the Secretary of State from 1979 to 1990, who was noted for his efforts to promote dialogue with the Soviet bloc] and despises the genuine faith of those who firmly defend the Church founded by Jesus on the apostles from any interference by secular power."
Cardinal Joseph Zen, warning against a proposed Vatican deal with Beijing to formally recognize the Patriotic Catholic Church run by the Communist government as the official Catholic Church in China
Catholic saints and the religious that have followed their examples have done more for the poor, for children, for exploited women than all others throughout all of history.  We own no apology to anyone for Catholic charity!  Is Francis, the class warrior, begging for an apology because he was mistreated?
"I believe that the church not only should apologize to the person who is gay whom it has offended, but has to apologize to the poor, to exploited women, to children exploited for labor; it has to ask forgiveness for having blessed many weapons." 
Pope Francis
<![if !vml]>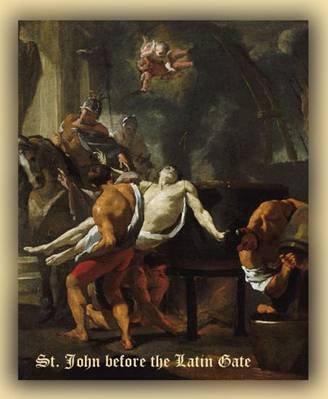 <![endif]>
Effigy of Pope Francis the Communist being mocked in a Shrove Tuesday Celebration in 2017 along with cherub images of Mao, Lenin and Castro.  The measure of the man by faithful Catholics is being taken more accurately every day but unfortunately, the measure of the man is doing incalculable damage to the dignity of the office with the loss of many souls.
Cardinal says Vatican-China deal would put Catholics in communist cage
<![if !vml]>
<![endif]>Reuters | HONG KONG | February 9, 2018 - A senior Catholic cardinal accused the Vatican on Friday of acting "unfaithfully" in its rapprochement with China, saying it would put the country's some 12 million faithful in a bird cage controlled by the Communist Party.
Addressing a news conference, Hong Kong's outspoken Cardinal Joseph Zen also said he was highly skeptical of a deal that reportedly would give Pope Francis the final say in the appointment of bishops, the key part of the agreement.
Nearly 70 years after China and the Vatican severed diplomatic relations, the two sides recently reached a framework accord on the thorny issue of who gets to appoint new Chinese bishops and a historic deal could be signed in a few months.
The 86-year-old former bishop of Hong Kong, recently rebuked by the Vatican after he said it had "sold out" China's faithful, said sources told him that under the framework agreement the pope would have the final veto power over bishops who are effectively chosen by the Chinese government.
"They (The Chinese government) say the last word belongs to the Holy Father. Sounds wonderful? But it's fake," Zen said.
"They are not going to make good choices for the Church ... surely they choose the one they prefer, which means the one who always obeys the government. So how (could) the Holy Father approve such a choice?"
"Okay, he can veto. How many times? It takes courage to veto the second time, the third time, five times," Zen said.
Catholics in China are split between the state-controlled Catholic Patriotic Association, where bishops are appointed by the government, and the "underground" Church that remains loyal to the pope while being systematically persecuted by Chinese authorities for years.
Zen, who has fiercely criticized the Vatican for attempting to force two "underground" bishops to give way to government-backed "illegitimate" bishops in order to foster the deal, was rebuked by the Vatican last Wednesday for "fostering confusion and controversy".
Zen said that under the status quo, which he described as "the lesser evil," the Vatican secretly approves candidates who are acceptable to both sides before the state-controlled Church makes them bishop.
But under the new agreement, where candidates would be selected via a "so-called democratic election" inside the Chinese Catholic community and endorsed by a state-controlled bishops' conference before being submitted to the pope, the choice lies entirely in the hands of the government, Zen said.
"A church enslaved by the government is no real Catholic Church," he said.
Zen said he was not criticizing the pope, whom he believed might not be briefed on "reality" because bureaucrats in the Holy See are eager to strike a deal.
"What they (Vatican negotiators) are doing is unfaithful," Zen said. "I am not judging their conscience but ... it's a surrender and they have no right to surrender."
Those who think that the pope is the "rule of faith" will follow Francis into heresy.  Those who are faithful to dogma as the "rule of faith" can at least find salvation.
Scholar stumps Cardinal Cupich, asks if Pope's 'paradigm shift' means 'radical' doctrinal change
<![if !vml]>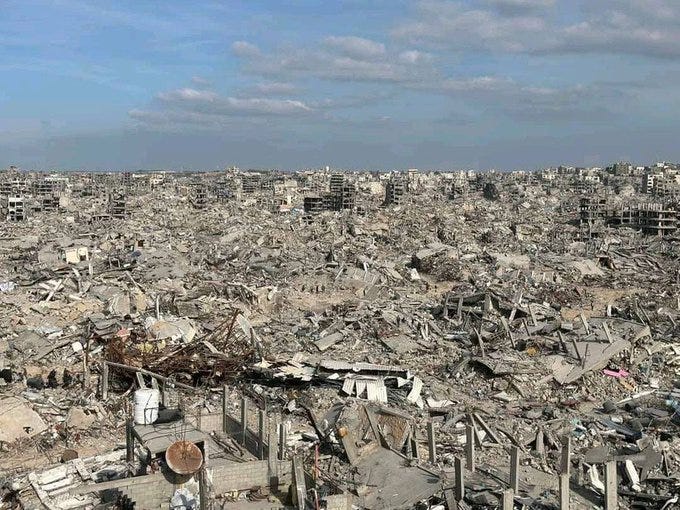 <![endif]>LifeSiteNews | CAMBRIDGE, England |  February 15, 2018 – A respected Catholic historian and philosopher challenged Cardinal Blase Cupich during a lecture last week about Pope' Francis so-called "revolution of mercy" that has caused what many are defending as a "paradigm shift" in Catholic practice.
Professor John Rist, after listening to a February 9 lecture at Cambridge University in which Cardinal Cupich praised Pope Francis' "paradigm shift" in Catholic practice, asked the Cardinal at the end of the lecture why Pope Francis "mercilessly" insults and eliminates his doctrinal opponents.
Rist asked the Cardinal:
Your Eminence, In view of your account of the sunny, caring and holistic features of Pope Francis' revolution of mercy – described disturbingly by the leaflet for this meeting and by your Eminence as a 'paradigm shift' in the presentation of Catholicism – and of the Pope's call for free and frank discussion of his challenging proposals and policies, I would like to ask why Pope Francis acts so mercilessly in insulting and eliminating doctrinal opponents:
<![if !supportLists]>· <![endif]>Cardinal Burke removed from the leadership of the Roman Rota;
<![if !supportLists]>· <![endif]>Three loyal priests from the CDF dismissed without explanation, followed by the abrupt termination of Cardinal Mueller himself;
<![if !supportLists]>· <![endif]>The denial of a Cardinal's hat to the much loved champion of the unborn, Archbishop Chaput;
<![if !supportLists]>· <![endif]>The removal of most of the original members of the Academy for Life;
<![if !supportLists]>· <![endif]>The apparent selling-down the river of Cardinal Pell, who may have been framed;
<![if !supportLists]>· <![endif]>And more recently the banishment from Rome of the Professor of Patristics at the Lateran and editor of the challenging book Remaining in the Truth of Christ;
The list goes on and on, but I stop there to ask again whether harsh actions of this sort — combined with the well-documented rigging of the Synod on the Family — indicate that the Pope's 'paradigm shift' should be recognized as an attempt — under cover of offering solutions to genuine social problems in Western society — to impose on the Church radical changes of doctrine, developed not by laity but largely in Germany by a group of relativist Hegelian theologians?
Cupich sidestepped away from the question, replying that those who have such concerns should ask themselves: "Do we really believe that the Spirit is no longer guiding the Church?" reported the Catholic Herald.
The professor said after the event that if he had been given the chance to reply, he would have told the Cardinal that "the Church is indeed guided by the Holy Spirit, via good Catholic souls such as Cardinal Burke and many others."
Rist is a Professor of Classics Emeritus at the University of Toronto and now holds a Chair in Philosophy at the Catholic University of America in Washington, D.C. A native of the United Kingdom, Rist is a life member of Clare Hall, Cambridge University. He is also a convert to Catholicism from agnosticism, thanks to his study of Plato, the Gospels and other ancient texts.
Rist, whose career as a philosopher and a classicist spans fifty years and three continents, has written 16 scholarly books and over a hundred journal articles on ancient and Christian philosophy or the Gospels. He also contributed to Remaining in the Truth of Christ, the defense of Catholic teaching that was "intercepted" at the Synod on the Family.  
Rist told LifeSiteNews that he regards the Francis papacy as a "disaster."
"I regard this papacy as a disaster and Bergoglio as possibly — because of his tampering with established doctrine — as possibly the worst pope we have ever had," he said.
"Cupich's attempt to defend him [at Cambridge] was itself dependent on misrepresentations, the evading of legitimate questions, and in at least one case — that of my charge of the Synod on the Family being rigged — of downright lying. I was teaching in Rome at the time, and contributed to Remaining in the Truth of Christ, so I know about what happened firsthand," he added.
The professor said that one of the principal difficulties in the Church today is when people confuse the Church with the person of the Pope.
"One of the basic problems we have is that too many Catholics (and others) confuse the pope with the Church," he said. "Cupich tried to play that card by suggesting that Amoris Laetitia — even in the Acta Apostolicae Sedis — is de fide [i.e. doctrine that must be believed], which it manifestly is not."
Rist suggested that Pope Francis is not doing his job well.
"It is the function of the Pope to provide unity in the Church by scrutinizing new ideas to see if they are compatible with the inherited regula fidei [rule of faith]," the professor continued. "Instead of unity Pope Francis has caused massive confusion and division – and many sad clergy are afraid of being sanctioned if they speak out."
As have many others before him, Rist compared the challenges posed by Francis' innovations to the crisis of faith in the fourth century.
"The whole thing amounts to a heresy on the scale of the Arian heresy," he stated. "That took some 60 years to wort out. I fear that this set of moral heresies may last even longer."
Friends of Pope Francis - those who oppose sodomy are "corrosive and repugnant."
"We have to face the fact that there is a group of people across all religious views that are particularly antagonistic to LGBT people. That comes from deep within the human soul, and it's really corrosive and repugnant."
Quote from the Jesuit trained Pope Francis appointed San Diego Bishop, Robert McElroy, who endorsed the book written by the Sodomophile James Martin. S.J., Building a Bridge, that defends the LGBT agenda claiming that God created homosexuals as they are and that chastity is not required of them, that Catholics should reverence gay marriages and support transgenderism in children. He even endorses the aberrant displays of homosexuals kissing at the sign of peace during Novus Ordo services.
Gee, what do you suppose happened in the 1960s that started this "erosion of the Catholic Faith in Germany"?
One notes in particular in traditionally Catholic regions a very strong decline in participation at Sunday Mass, not to mention the sacramental life. Where in the 1960s everywhere just about all the faithful still participated at Holy Mass every Sunday, today there are often less than 10 percent. Ever fewer people seek the sacraments. The Sacrament of Penance has almost disappeared. Ever fewer Catholics receive Confirmation or contract Catholic Matrimony. The number of vocations to priestly ministry and the consecrated life has sharply diminished. In consideration of these facts, one can speak truly of an erosion of the Catholic Faith in Germany. 
Pope Francis, addressing the German bishops, Nov. 2015
Many of the actions of worldlings, which at first sight may appear innocent, have a natural and fatal tendency to pervert the morals of the just; and therefore, we must keep as much as possible at a distance from their society. --- Ismael was a figure of the synagogue, which persecuted the Church of Christ in her birth.
Fr. George Leo Haydock, scriptural commentary, Genesis 21, upon Abraham sending away Ismael with his mother, Agar.
Even the modern media is tiring of Pope Francis the Sham!
Global scandal: Francis exposed as a liar by own advisers on abuse victim
From the Associated Press, in what is turning out to be the greatest scandal of a sorry Pontificate:
By NICOLE WINFIELD and EVA VERGARA
Associated Press | VATICAN CITY — Pope Francis received a victim's letter in 2015 that graphically detailed how a priest sexually abused <![if !vml]>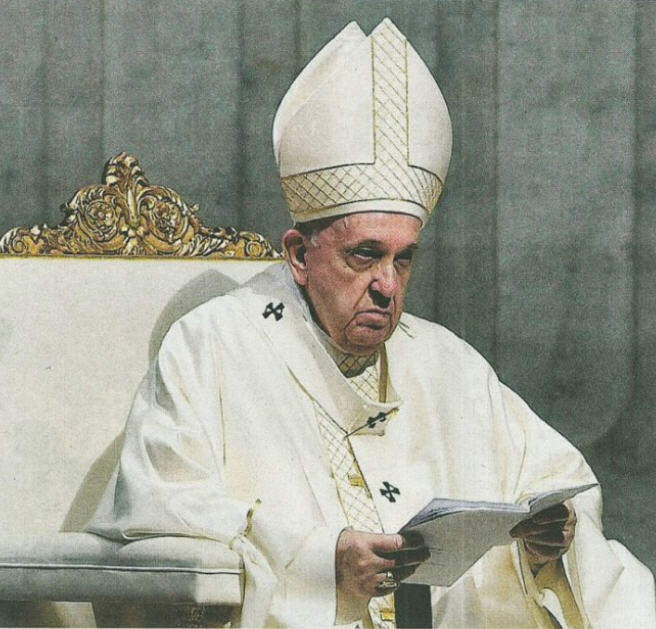 <![endif]>him and how other Chilean clergy ignored it, contradicting the pope's recent insistence that no victims had come forward to denounce the cover-up, the letter's author and members of Francis' own sex- abuse commission have told The Associated Press.
The fact that Francis received the eight-page letter, obtained by the AP, challenges his insistence that he has "zero tolerance" for sex abuse and cover-ups. It also calls into question his stated empathy with abuse survivors, compounding the most serious crisis of his five-year papacy.
The scandal exploded last month when Francis' trip to South America was marred by protests over his vigorous defense of Bishop Juan Barros, who is accused by victims of covering up the abuse by the Rev. Fernando Karadima. During the trip, Francis callously dismissed accusations against Barros as "slander," seemingly unaware that victims had placed him at the scene of Karadima's crimes.
On the plane home, confronted by an AP reporter, the pope said: "You, in all good will, tell me that there are victims, but I haven't seen any, because they haven't come forward."
But members of the pope's Commission for the Protection of Minors say that in April 2015, they sent a delegation to Rome specifically to hand-deliver a letter to the pope about Barros. The letter from Juan Carlos Cruz detailed the abuse, kissing and fondling he says he suffered at Karadima's hands, which he said Barros and others witnessed and ignored.
Four members of the commission met with Francis' top abuse adviser, Cardinal Sean O'Malley, explained their objections to Francis' recent appointment of Barros as a bishop in southern Chile, and gave him the letter to deliver to Francis.
"When we gave him (O'Malley) the letter for the pope, he assured us he would give it to the pope and speak of the concerns," then-commission member Marie Collins told the AP. "And at a later date, he assured us that that had been done."
Cruz, who now lives and works in Philadelphia, heard the same later that year.
"Cardinal O'Malley called me after the pope's visit here in Philadelphia and he told me, among other things, that he had given the letter to the pope — in his hands," he said in an interview at his home Sunday.
Neither the Vatican nor O'Malley responded to multiple requests for comment.
While the 2015 summit of Francis' commission was known and publicized at the time, the contents of Cruz's letter — and a photograph of Collins handing it to O'Malley — were not disclosed by members. Cruz provided the letter, and Collins provided the photo, after reading an AP story that reported Francis had claimed to have never heard from any Karadima victims about Barros' behavior.
The Barros affair first caused shockwaves in January 2015 when Francis appointed him bishop of Osorno, Chile, over the objections of the leadership of Chile's bishops' conference and many local priests and laity. They accepted as credible the testimony against Karadima, a prominent Chilean cleric who was sanctioned by the Vatican in 2011 for abusing minors. Barros was a Karadima protege, and according to Cruz and other victims, he witnessed the abuse and did nothing.
"Holy Father, I write you this letter because I'm tired of fighting, of crying and suffering," Cruz wrote in Francis' native Spanish. "Our story is well known and there's no need to repeat it, except to tell you of the horror of having lived this abuse and how I wanted to kill myself."
Cruz and other survivors had for years denounced the cover-up of Karadima's crimes, but were dismissed as liars by the Chilean church hierarchy and the Vatican's own ambassador in Santiago, who refused their repeated requests to meet before and after Barros was appointed.
After Francis' comments backing the Chilean hierarchy caused such an outcry in Chile, he was forced last week to do an about-face: The Vatican announced it was sending in its most respected sex-crimes investigator to take testimony from Cruz and others about Barros.
In the letter to the pope, Cruz begs for Francis to listen to him and make good on his pledge of "zero tolerance."
"Holy Father, it's bad enough that we suffered such tremendous pain and anguish from the sexual and psychological abuse, but the terrible mistreatment we received from our pastors is almost worse," he wrote.
Cruz goes on to detail in explicit terms the homo-eroticized nature of the circle of priests and young boys around Karadima, the charismatic preacher whose El Bosque community in the well-to-do Santiago neighborhood of Providencia produced dozens of priestly vocations and five bishops, including Barros.
He described how Karadima would kiss Barros and fondle his genitals, and do the same with younger priests and teens, and how young priests and seminarians would fight to sit next to Karadima at the table to receive his affections.
"More difficult and tough was when we were in Karadima's room and Juan Barros — if he wasn't kissing Karadima — would watch when Karadima would touch us — the minors — and make us kiss him, saying: 'Put your mouth near mine and stick out your tongue.' He would stick his out and kiss us with his tongue," Cruz told the pope. "Juan Barros was a witness to all this innumerable times, not just with me but with others as well."
"Juan Barros covered up everything that I have told you," he added.
Barros has repeatedly denied witnessing any abuse or covering it up. "I never knew anything about, nor ever imagined, the serious abuses which that priest committed against the victims," he told the AP recently. "I have never approved of nor participated in such serious, dishonest acts, and I have never been convicted by any tribunal of such things."
For the Osorno faithful who have opposed Barros as their bishop, the issue isn't so much a legal matter requiring proof or evidence, as Barros was a young priest at the time and not in a position of authority over Karadima. It's more that if Barros didn't "see" what was happening around him and doesn't find it problematic for a priest to kiss and fondle young boys, he shouldn't be in charge of a diocese where he is responsible for detecting inappropriate sexual behavior, reporting it to police and protecting children from pedophiles like his mentor.
Cruz had arrived at Karadima's community in 1980 as a vulnerable teenager, distraught after the recent death of his father. He has said Karadima told him he would be like a spiritual father to him, but instead sexually abused him.
Based on testimony from Cruz and other former members of the parish, the Vatican in 2011 removed Karadima from ministry and sentenced him to a lifetime of "penance and prayer" for his crimes. Now 87, he lives in a home for elderly priests in Santiago; he hasn't commented on the scandal and the home has declined to accept calls or visits from the news media.
The victims also testified to Chilean prosecutors, who opened an investigation into Karadima after they went public with their accusations in 2010. Chilean prosecutors had to drop charges because too much time had passed, but the judge running the case stressed that it wasn't for lack of proof.
While the victims' testimony was deemed credible by both Vatican and Chilean prosecutors, the local church hierarchy clearly didn't believe them, which might have influenced Francis' view. Cardinal Francisco Javier Errazuriz has acknowledged he didn't believe the victims initially and shelved an investigation. He was forced to reopen it after the victims went public.
He is now one of the Argentine pope's key cardinal advisers.
By the time he finally got his letter into the pope's hands in 2015, Cruz had already sent versions to many other people, and had tried for months to get an appointment with the Vatican ambassador. The embassy's Dec. 15, 2014, email to Cruz — a month before Barros was appointed — was short and to the point:
"The apostolic nunciature has received the message you emailed Dec. 7 to the apostolic nuncio," it read, "and at the same time communicates that your request has been met with an unfavorable response."
One could argue that Francis didn't pay attention to Cruz's letter, since he receives thousands of letters every day from faithful around the world. He can't possibly read them all, much less remember the contents years later. He might have been tired and confused after a weeklong trip to South America when he told an airborne press conference that victims never came forward to accuse Barros of cover-up.
But this was not an ordinary letter, nor were the circumstances under which it arrived in the Vatican.
Francis had named O'Malley, the archbishop of Boston, to head his Commission for the Protection of Minors based on his credibility in having helped clean up the mess in Boston after the U.S. sex abuse scandal exploded there in 2002. The commission gathered outside experts to advise the church on protecting children from pedophiles and educating church personnel about preventing abuse and cover-ups.
The four commission members who were on a special subcommittee dedicated to survivors had flown to Rome specifically to speak with O'Malley about the Barros appointment and to deliver Cruz's letter. A press release issued after the April 12, 2015, meeting read: "Cardinal O'Malley agreed to present the concerns of the subcommittee to the Holy Father."
Commission member Catherine Bonnet, a French child psychiatrist who took the photo of Collins handing the letter to O'Malley, said the commission members had decided to descend on Rome specifically when O'Malley and other members of the pope's group of nine cardinal advisers were meeting, so that O'Malley could put it directly into the pope's hands.
"Cardinal O'Malley promised us when Marie gave to him the letter of Juan Carlos that he will give to Pope Francis," she said.
O'Malley's spokesman in Boston referred requests for comment to the Vatican. Neither the Vatican press office, nor officials at the Pontifical Commission for the Protection of Minors, responded to calls and emails seeking comment.
But O'Malley's remarkable response to Francis' defense of Barros and to his dismissal of the victims while he was in Chile, is perhaps now better understood.
In a rare rebuke of a pope by a cardinal, O'Malley issued a statement Jan. 20 in which he said the pope's words were "a source of great pain for survivors of sexual abuse," and that such expressions had the effect of abandoning victims and relegating them to "discredited exile."
A day later, Francis apologized for having demanded "proof" of wrongdoing by Barros, saying he meant merely that he wanted to see "evidence." But he continued to describe the accusations against Barros as "calumny" and insisted he had never heard from any victims.
Even when told in his airborne press conference Jan. 21 that Karadima's victims had indeed placed Barros at the scene of Karadima's abuse, Francis said: "No one has come forward. They haven't provided any evidence for a judgment. This is all a bit vague. It's something that can't be accepted."
He stood by Barros, saying: "I'm certain he's innocent," even while saying that he considered the testimony of victims to be "evidence" in a cover-up investigation.
"If anyone can give me evidence, I'll be the first to listen," he said.
Cruz said he felt like he had been slapped when he heard those words.
"I was upset," he said, "and at the same time I couldn't believe that someone so high up like the pope himself could lie about this."
Francis continues in his fulsome praise of Communists!
Vatican Official Praises China for Witness to Catholic Social Teaching
The U.S. has criticized the country regarding lack of human rights, pointing to 'still-coercive population-control policies,' other troubling practices.
<![if !vml]>
<![endif]>CNA/EWTN News | Vatican | February 7, 2018
VATICAN CITY — The chancellor of the Pontifical Academy of Social Sciences has said that China is exercising global moral leadership in the principles of Catholic social teaching and defense of human dignity.
Bishop Marcelo Sanchez Sorondo, an Argentinian, is chancellor of the Pontifical Academy of Sciences and the Pontifical Academy of Social Sciences. In an interview with Vatican Insider, he recently said that, "at this moment, those who best realize the social doctrine of the Church are the Chinese."
Bishop Sorondo told Vatican Insider that he had recently visited China, where he says he found that "they [the Chinese] seek the common good, subordinate things to the general good."
"I found an extraordinary China; what people do not know is that the central Chinese principle is 'work, work, work.' ... As Paul said: 'He who does not work does not eat.' You do not have shantytowns; you do not have drugs; young people do not have drugs. There is a positive national consciousness — they want to show that they have changed; they already accept private property," he said of his trip.
The bishop said that the People's Republic of China has "defended the dignity of the human person" and, in the area of climate change, is "assuming a moral leadership that others have abandoned."
He criticized the United States, where, he said, the economy dominates politics. "How is it possible that oil multinationals manage Trump?" he asked.
"Liberal thought has liquidated the concept of the common good; they do not even want to take it into account — it affirms that it is an empty idea, without any interest." On the other hand, he said, the Chinese propose work for the common good.
The bishop said that "China is evolving very well," adding that "you cannot think that the China of today is the China [during the pontificate of] John Paul II or the Russia of the Cold War."
In October 2017, the U.S. Congressional-Executive Commission on China criticized the country's human-rights practices.
The commission condemned "the Chinese government and Communist Party's continued efforts to silence dissent, criminalize activities of human-rights lawyers, control civil society, suppress religious activity, and restrict the operations of foreign media outlets, businesses and nongovernmental organizations (NGOs) over the past 12 months."
"Nothing good happens in the dark," U.S. Rep. Chris Smith, R-N.J., said in an October statement on China. "That is why the administration should shine a light on the Chinese government's failures to abide by universal standards, shine a light on the cases of tortured and abused political prisoners, shine a light on China's unfair trade practices and still-coercive population-control policies."
Cardinal says Vatican-China deal would put Catholics in communist cage
Reuters | HONG KONG | February 9, 2018 - A senior Catholic cardinal accused the Vatican on Friday of acting "unfaithfully" in its rapprochement with China, saying it would put the country's some 12 million faithful in a bird cage controlled by the Communist Party.
Addressing a news conference, Hong Kong's outspoken Cardinal Joseph Zen also said he was highly skeptical of a deal that reportedly would give Pope Francis the final say in the appointment of bishops, the key part of the agreement.
Nearly 70 years after China and the Vatican severed diplomatic relations, the two sides recently reached a framework accord on the thorny issue of who gets to appoint new Chinese bishops and a historic deal could be signed in a few months.
The 86-year-old former bishop of Hong Kong, recently rebuked by the Vatican after he said it had "sold out" China's faithful, said sources told him that under the framework agreement the pope would have the final veto power over bishops who are effectively chosen by the Chinese government.
"They (The Chinese government) say the last word belongs to the Holy Father. Sounds wonderful? But it's fake," Zen said.
"They are not going to make good choices for the Church ... surely they choose the one they prefer, which means the one who always obeys the government. So how (could) the Holy Father approve such a choice?"
"Okay, he can veto. How many times? It takes courage to veto the second time, the third time, five times," Zen said.
Catholics in China are split between the state-controlled Catholic Patriotic Association, where bishops are appointed by the government, and the "underground" Church that remains loyal to the pope while being systematically persecuted by Chinese authorities for years.
Zen, who has fiercely criticized the Vatican for attempting to force two "underground" bishops to give way to government-backed "illegitimate" bishops in order to foster the deal, was rebuked by the Vatican last Wednesday for "fostering confusion and controversy".
Zen said that under the status quo, which he described as "the lesser evil," the Vatican secretly approves candidates who are acceptable to both sides before the state-controlled Church makes them bishop.
But under the new agreement, where candidates would be selected via a "so-called democratic election" inside the Chinese Catholic community and endorsed by a state-controlled bishops' conference before being submitted to the pope, the choice lies entirely in the hands of the government, Zen said.
"A church enslaved by the government is no real Catholic Church," he said.
Zen said he was not criticizing the pope, whom he believed might not be briefed on "reality" because bureaucrats in the Holy See are eager to strike a deal.
"What they (Vatican negotiators) are doing is unfaithful," Zen said. "I am not judging their conscience but ... it's a surrender and they have no right to surrender."
Warning from the Francis the "Snake Charmer"
Beware of the illusions of "charlatans", who trigger "violence against those who do not live up to our expectations"!
Pope's message for Lent 2018: "snake charmers", who manipulate human emotions in order to enslave others". No to false remedies for young people "drugs, disposable relationships, and easy but dishonest gains". Prayer, fasting and almsgiving, "set us free from greed"
Vatican Insider | salvatore cernuzio | vatican city | February 6, 2018
"Snake charmers", "charlatans","swindlers". Pope Francis' message for Lent 2018 is a warning against today's "false prophets" who offer cheap happiness, easy earnings and illusory liberations - in short, those "who offer easy and immediate solutions to suffering that soon prove utterly useless" – robbing, instead, "people of all that is most precious: dignity, freedom and the ability to love". […..]
Another Novus Ordo "Miracle" making another Novus Ordo "saint"! But who in their right mind would willingly exchange their hoped for eternal reward with any of them!
Vatican Saints' Congregation Approves Miracle No. 2 for Blessed Paul VI
Unanimous Vatican vote was held Feb. 6. Next step: papal approval. Speculation is that the canonization may take place this fall.
Vatican Insider | Hannah Brockhaus | CNA/EWTN News | February 6, 2018
VATICAN CITY — On Tuesday the Congregation for the Causes of Saints approved the second miracle needed for the canonization of Pope Blessed Paul VI, allowing his canonization to take place, possibly later this year.
According to Vatican Insider, the saints' congregation approved the miracle by a unanimous vote Feb. 6. The next step is for Pope Francis to give his approval, with an official decree from the Vatican. Then the date for the canonization can be set.
The miracle attributed to the cause of Paul VI is the healing of an unborn child in the fifth month of pregnancy. The case was brought forward in 2014 for study.
The mother, originally from the province of Verona, Italy, had an illness that risked her own life and the life of her unborn child, and she was advised by doctors to have an abortion.
A few days after the beatification of Paul VI, on Oct. 19, 2014, she went to pray for his intercession at the Shrine of Holy Mary of Grace in the town of Brescia, Italy. The baby girl was later born in good health and remains in good health today.
The healing was first ruled as medically inexplicable by the medical council of the congregation last year, while the congregation's consulting theologians agreed that the healing occurred through the late Pope's intercession.
Today's meeting with cardinals was the final step before Cardinal Angelo Amato, head of the congregation, will take the miracle to Pope Francis, who has the final say in its approval.
After the Pope issues a decree approving it, the date of the canonization will be announced during a consistory. According to Vatican Insider, the canonization may take place in October of this year during the Synod of Bishops on youth.  […..]
Why are those responsible for this disaster on the fast-track to canonization?
Certainly the results (of Vatican II) seem cruelly opposed to the expectations of everyone, beginning with those of Pope John XXIII and then of Pope Paul VI: expected was a new Catholic unity and instead we have been exposed to dissension which, to use the words of Pope Paul VI, seems to have gone from self-criticism to self-destruction. Expected was a new enthusiasm and many wound up discouraged and bored. Expected was a great step forward, instead we find ourselves faced with a progressive process of decadence which has developed for the most part under the sign of a calling back to the Council, and has therefore contributed to discrediting it for many. The net result therefore seems negative. I am repeating here what I said ten years after the conclusion of the work: it is incontrovertible that this period has definitely been unfavorable for the Catholic Church. 
Cardinal Joseph Ratzinger, 1984
Ecumenism, Love, Hatred, and St. John the Evangelist
In his encyclical Mortalium Animos, Pope Pius XI makes notable appeal to the teaching of the Apostle and Evangelist John to distinguish between true and false charity toward non-Catholic Christians:
"These pan-Christians who turn their minds to uniting the churches seem, indeed, to pursue the noblest of ideas in promoting charity among all Christians: nevertheless how does it happen that this charity tends to injure faith? Everyone knows that John himself, the Apostle of love, who seems to reveal in his Gospel the secrets of the Sacred Heart of Jesus, and who never ceased to impress on the memories of his followers the new commandment "Love one another," altogether forbade any intercourse with those who professed a mutilated and corrupt version of Christ's teaching: "If any man come to you and bring not this doctrine, receive him not into the house nor say to him: God speed you." For which reason, since charity is based on a complete and sincere faith, the disciples of Christ must be united principally by the bond of one faith. Who then can conceive a Christian Federation, the members of which retain each his own opinions and private judgment, even in matters which concern the object of faith, even though they be repugnant to the opinions of the rest? And in what manner, We ask, can men who follow contrary opinions, belong to one and the same Federation of the faithful? For example, those who affirm, and those who deny that sacred Tradition is a true fount of divine Revelation; those who hold that an ecclesiastical hierarchy, made up of bishops, priests and ministers, has been divinely constituted, and those who assert that it has been brought in little by little in accordance with the conditions of the time; those who adore Christ really present in the Most Holy Eucharist through that marvelous conversion of the bread and wine, which is called transubstantiation, and those who affirm that Christ is present only by faith or by the signification and virtue of the Sacrament; those who in the Eucharist recognize the nature both of a sacrament and of a sacrifice, and those who say that it is nothing more than the memorial or commemoration of the Lord's Supper; those who believe it to be good and useful to invoke by prayer the Saints reigning with Christ, especially Mary the Mother of God, and to venerate their images, and those who urge that such a veneration is not to be made use of, for it is contrary to the honor due to Jesus Christ, "the one mediator of God and men." How so great a variety of opinions can make the way clear to effect the unity of the Church We know not; that unity can only arise from one teaching authority, one law of belief and one faith of Christians. But We do know that from this it is an easy step to the neglect of religion or indifferentism and to modernism, as they call it."
No one understands charity better than St. John, but he understood that the theological virtue of charity must be founded on the theological virtue of faith, and therefore anything that undermines the faith of necessity undermines charity. And therefore he commands us to avoid contact with those who would undermine the faith.
In general one can see that love necessarily cause the one loving to hate anything which threatens to destroy what is loved. Thus, since we naturally love health, therefore we naturally hate disease; since we naturally love life, we naturally hate anything that destroys our lives, and so on. And charity is no exception the supernatural love of God above all things necessarily implies hatred of sin, which is directly opposed to that charity, and error which is opposed to the faith on which it is founded.
But ecumenists have difficulty seeing this. Even if they would perhaps hesitate to use such strong words, they would probably agree with the non-Catholic New Testament scholar Gerd Lüdemann's judgement on St. John, in his critique of Benedict's Deus Caritas Est:
"[The] Johannine communities fell far short of exhibiting the love that [Pope Benedict XVI] recommends to the contemporary church. For not only does the First Letter of John—from which the encyclical takes its theme and exhortation—restrict brotherhood to those of orthodox belief, but the Second Letter of John, which quite predictably is not mentioned in the encyclical, takes the same approach and pushes it even further. In verses 9 through 11 of this very brief letter, its author, who identifies himself only as 'the Elder,' commands the community to receive into their homes only those brothers who confess Christ's coming in the flesh. Any present or former brothers who have a different opinion concerning Christ's incarnation should be spurned. Indeed, "John" forbids the members of his communities even to greet them. He deems this precautionary measure necessary, lest the community of right belief become infected by the evil doctrines and consequent guilt of its dissident brothers. How strange it is to encounter such harsh and hate-filled expostulations in a letter overflowing with assurances of mutual love and attesting to a community's unanimous recognition of sacred truth!"
Lüdemann's reasoning is precisely the sort of thing that one is likely to hear from contemporary ecumenists. And the reason is clear: they are not motivated by the supernatural virtue of charity, founded on the one true faith, but rather by a vague benevolence, founded on modernism and indifferentism. And like every kind of love, this vague benevolence causes a hatred of everything that threatens the object of love; they do not (like St. John) hate heresy, rather they hate "fanaticism" and "fundamentalism." In other words they hate the perennial claim of the Catholic Church to teach the truth.
COMMENT: This was copied from the conservative Catholic blog, Rorate Caeli. It is interesting for two reasons. Firstly, because what it says concerning the virtues of Faith and Charity is what every traditional Catholic already knows and has defended over the last fifty years but, nevertheless we do not tire of hearing it repeated from time to time. It is also interesting because it politely affirms that Pope Benedict, and a fortiori, Pope Francis and Pope John Paul II, by professing the heresy of ecumenism, "are not motivated by the supernatural virtue of charity, founded on the one true faith" and therefore "hate the perennial claim of the Catholic Church to teach the truth." It is a hopeful sign that younger conservative Catholics recognize that it is first and foremost the Faith that must be defended by keeping the immemorial ecclesiastical traditions that make that Faith known and communicable to others. At this time, established publications who claim to be traditional are content with the crumbs offered by Benedict XVI and continually heap praise upon him and his Motu Proprio, Summormum Pontificum, they fail to recognize that the battle has always been and will continue to be the Faith itself that Modernists and Neo-modernists aim to destroy. These younger conservative Catholics will hopefully become the radical traditionalists that are so desperately needed at this time for the Church militant. The Novus Ordo Church keeps two fast days during Lent and abstains on Fridays and has gutted liturgical prayer. Let us keep faithfully the traditional penances and practices during Lent as an act of reparation for our own sins and the welfare of the Church. If traditional Catholics do not do it, it will not be done.
Conservative Catholics, (actually, the children of Conservative Catholics), turning on the Golden Calf! Finally recognize that Vatican II is the sartorial equivalent of the Leisure Suit!
Time to Let Go of Vatican II
OnePeterFive | Brian Willaims | February 5, 2018
Several months back Father Hugh Somerville-Knapman, OSB wrote a must read article over at his blog, Dominus mihi adjutor. For those not familiar with Fr. Hugh, a Benedictine monk and priest of Douai Abbey in Berkshire, U.K., he is no liturgical bomb thrower. His arguments are always well reasoned and thoughtful, which is why it's worth revisiting.
"Vale Vatifan II: Moving On" verbalizes what a growing number of the faithful are finally coming to grips with. In the words of Fr. Hugh: "it is time now to let go of the Council." While I encourage everyone to read the full article, there are several points worth highlighting here.
Fr. Hugh begins by making the (obvious) acknowledgement that the world has changed greatly since the 1960's. This would hardly matter if the Council had sought to clarify doctrine and timeless truths, but it is relevant for a Council claiming to be pastoral in its scope and very purpose. As Father writes:
It described itself as a pastoral council, and it sought to repackage the teaching, life and worship of the Church to suit a world in flux. For this very reason the Council was necessarily going to have a best-before date. That date has been passed. The sad thing is that its milk turned sour very soon after packaging.
Fr. Hugh rightly notes that "Catholic vitality has plummeted" in the post-conciliar years, at least when measured by weekly Mass attendance and vocations. There is no need to restate the dire data here. If one still disputes this they cannot be taken seriously and should step away from the grown up table; these discussions aren't for you.
Father continues with an assessment of the ecclesial landscape of the last five decades:
By any reasonable standard of judgment the application of the Council failed, miserably, to achieve the Council's aims. This statistical revelation of decline is quite apart from the decline experienced by Catholics as they have seen dogmas, doctrines, morals and many other elements of Catholic life thrown into chaos in the wake of the Council.
Acknowledging that the Church is indeed growing in much of the developing world (think Africa and Asia), Fr. Hugh notes that its growth in the west is only occurring in certain places:
But here's the rub: it is growing precisely where much of what was discarded by the post-conciliaristas is slowly and sensibly being reclaimed and integrated into the world of 2017 rather than the mid-1960s. What they are reclaiming is essential, timeless Catholicism rather than the tired mantras and shibboleths of the "Vatican II Church". The young have discovered, and many of the older re-discovered, that there was a Church before Vatican II, and it was healthy, vital and beautiful.
Fr. Hugh then states his simple, clear, and polemic free conclusion: it's time to move on from the Council and (instead) to reclaim what the Church always was:
Thus it makes no sense to be constantly referencing every contemporary initiative to Vatican II, for justification or acceptance-value. It is time to move from a post-conciliar Church to a post-post-conciliar Church; which is to say, it is time to reclaim the Church as She has always been in her essence and her stable form, which has been able to function viably and vitally in every age and circumstance since the time of Christ.
A growing number of the faithful have indeed moved on from post-conciliarism. Among many Catholics, particularly the young, the sentiment and conclusions of Fr. Hugh are being realized. Our point of reference and foundation is the Church's history and tradition, not simply the most recent Council in the history of the Church.
Sadly, it would seem few bishops have connected the dots yet. May thoughtful articles by thoughtful men, such as Fr. Hugh Somerville-Knapman, help them to finally move on (and move forward) as the Church reclaims "essential, timeless Catholicism." For the sake of the salvation of souls, pray that it happens soon.
Cardinal Henry Edward Manning –
The true Revelation of God is both a Definite and Certain participation in God's own knowledge.  IT is this fundamental truth of revelation that our Neo-Modernist hierarchy reject!
What, then, is the knowledge which God has restored to man through revelation but a definite knowledge, a participation of His own? The truth which has been revealed, what is it in the mind of God who reveals it, but one, harmonious and distinct? What was that know ledge as revealed by the Holy Spirit on the day of Pentecost, but one, harmonious and distinct? What was the conception of that knowledge in inspired men, but one, harmonious and distinct also? And what was that knowledge when communicated by those who were inspired to those who believed, but one, harmonious and distinct as before? And what is this unity and harmony and distinctness of knowledge, which God revealed of Himself through Jesus Christ, but the faith we confess in our creed? Our baptismal faith, its substance and its letter, the explicit and the implicit meaning, article by article, is as definite, severe, and precise, as any problem in science. It is of the nature of truth to be so; and where definiteness ends, knowledge ceases. Observe, then, the distinction between finite knowledge and definite knowledge. Is not science definite? And yet it is also finite. The theory of gravitation, definite as it is, it is finite too. [……] Go through the whole range of physical sciences, what is it but an example of the same condition of knowledge, definiteness in conception with finiteness of reach? [….] If we have not a definite knowledge of what we believe, we may be sure we have no true knowledge of it.
But, further, it is evident that knowledge must also be certain. When we speak of certainty, we mean one of two things. Sometimes we say, that a thing is certain; at other times, that we are certain. When we say a truth is certain, we mean, that the proofs of that truth are either self-evident, or so clear as to exclude all doubt. This is certainty on the part of the object proposed to our intelligence. But when we say we are certain, we mean that we are inwardly convinced, by the application of our reason to the matter before us, of the sufficiency of the evidence to prove the truth of it. In us, certainty is rather a moral feeling, a complex state of mind. As light manifests itself by its own nature, but sight is the illumination of the eye; so certainty means truth with its evidences illuminating the intelligence, or, in other words, the intelligence possessed by truth with its evidences.
This we call certainty. I ask, then, is there not this twofold certainty in the revelation which God has given? Was not the revelation which God gave of Himself through Jesus Christ made certain on His part by direct evidence of the divine act which revealed it? Is it not also certain on our part by the apprehension and faith of the Church? Was not God manifest in the flesh that He might reveal Himself? Did not God dwell on earth that He might teach His truth? Has not God spoken to man that man might know Him? Did not God work miracles that man might believe that He was present? What evidence on the part of God was wanting that men might know that Jesus Christ was indeed the Son of God? And if there was certainty on the part of God who revealed, was there not certainty also on the part of those that heard? Look back into the sacred history. Had not Prophets and Seers certainty of that which they beheld and heard? […..] What, then, is the first condition of faith but certainty? He that has not certain faith has no faith. We are told that to crave for certainty implies a morbid disposition. Did not Abraham, and Moses, and Daniel, the Apostles and Evangelists desire certainty in faith, and crave to know beyond doubt that God spake to them, and know with definite clearness what God said? Was this a morbid craving? Surely this is not to reproved. But rather the contrary disposition worthy of rebuke. How can we venture to content ourselves with uncertainty in matters where the truth and honour of God and the salvation of our own souls are at stake? This truly is not without sin. […..] And yet, what is the very idea of Revelation but a Divine assurance of Truth? Where faith begins uncertainty ends. Because faith terminates upon the veracity of God; and what God has spoken and authenticated to us by Divine authority cannot be uncertain. 
Cardinal Henry Edward Manning, Grounds of Faith
For unless there come a revolt first, and the man of sin be revealed, the son of perdition…. 2 Thes 2:3
"The divorced and remarried, de facto couples, those cohabitating, are certainly not models of unions in sync with Catholic Doctrine, but the Church cannot look the other way. Therefore, the sacraments of Reconciliation and Communion should be given even to those so-called wounded families and to however many who, despite living in situations not in line with traditional matrimonial canons, express the sincere desire to approach the sacraments after an appropriate period of discernment."
Cardinal Francesco Coccopalmerio, president of the Pontifical Council for Legislative Texts, his new book entitled, The Eighth Chapter of the Post-Synodal Apostolic Exhortation Amoris Laetitia
"Discernment" between "true doctrine of the Gospels" and the "rigidity of abstract doctrine" means never letting Revealed Truth stand in the way of our love of sin.
Pope Francis denounces 'restorationist' orders bursting with young people
LifeSiteNews | ROME | February 9, 2017 -- Pope Francis has stated that the rise of new religious institutes that attract numerous religious vocations "worries" him because they often promote "rigidity." Francis denounced new traditional religious orders as "Pelagians," who want a return to asceticism and penance.
In an obvious reference to the Legionaries of Christ, he called young people in traditional orders "soldiers who seem ready to do anything for the defense of faith and morality, and then some scandal emerges involving the founder [male or female]."
"So, do not put hope in the sudden, mass blooming of these Institutes," he added.
"When they tell me that there is a congregation that draws so many vocations, I must confess that I worry," he said during the closed-door meeting with 140 Superiors General of male religious orders and congregations that took place November 25. The transcript of the unscheduled Q&A was published this week by the leading Italian newspaper Corriere della Sera.
Asked about how to fire the hearts of young people for the cause of the Gospel, the pope turned his focus to the training of "seminarians and future priests."
Francis said that in priests' training the "logic of black and white" that "can lead to abstract casuistry" must be avoided.
"Discernment, meanwhile, means moving forward through the gray of life according to the will of God. And the will of God is to be sought according to the true doctrine of the Gospel and not in the rigidity of an abstract doctrine," he said.
Asked what should be done about the plummeting number of vocations to the priesthood, the pope said that while the decline "worries me" he is also worried about the rise of new traditional religious orders.
"Some are, I might say, 'restorationist': they seem to offer security but instead give only rigidity," he said.
"When they tell me that there is a Congregation that draws so many vocations, I must confess that I worry. The Spirit does not follow the logic of human success: it works in another way. But they tell me that there are so many young people prepared to do anything, who pray a great deal, who are truly faithful. And I say to myself: 'Wonderful: we will see if it is the Lord!"
Traditional orders do not simply worry Pope Francis. Within months of becoming pope in March 2013, Francis moved quickly to utterly dismantle the flourishing Franciscan Friars of the Immaculate. The order, which encouraged the Latin Mass, was one of the most faithful of all of the new Catholic religious orders, especially in regard to their pro-life commitment. The move stunned faithful Catholics.
In 2015 the pope warned bishops against ordaining "traditionalist" seminarians, stating that doing so was like placing a "mortgage on the Church."
In 2012 under Benedict XVI, the Vatican was in the process of reforming the umbrella group of American nuns and sisters for their "secularist mentality [and] 'feminist' spirit." After Francis took over the reigns of the Church, that process concluded by offering the nuns' group a "positive message."
During the November Q&A Francis also admitted that there is "corruption in the Vatican" but he is nevertheless "at peace" by the "grace of God."
Catholics who actually believe the revealed truths of God are called the "far-right," which the Washington Post identifies as the "rot" of the Catholic Church! There is no such thing as "separation of Church and State."  That is the liberal shibboleth used to keep any other religion from competing with their own religion in the public forum.  Nothing the "far-left" fears more than a national populist uprising in the West that will return to the Faith of our Fathers. Maybe they have read the prophecies of the "Great Monarch"?
How Pope Francis can cleanse the far-right rot from the Catholic Church
Washington Post | Emma-Kate Symons | February 9
<![if !vml]>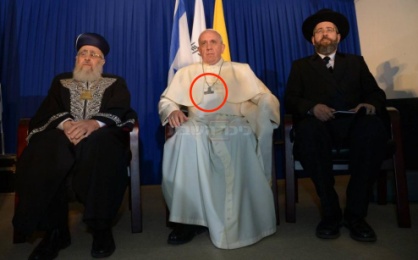 <![endif]>Pope Francis needs to take tougher action against the United States' most influential Catholic in Rome, Cardinal Raymond "Breitbart" Burke. The renegade cleric is not only undermining Francis's reformist, compassionate papacy, and gospel teaching as it applies to refugees and Muslims, but the rebel prince of the church is also using his position within the walls of the Vatican to legitimize extremist forces that want to bring down Western liberal democracy, Stephen K. Bannon-style. Simply put, the Vatican is facing a political war between the modernizing Pope Francis and a conservative wing that wants to reassert white Christian dominance.
Burke was reduced to a ceremonial patron role at the Knights of Malta after a power struggle at the ancient chivalric order, won by the pope last month, following a spat over its humanitarian wing's alleged distribution of condoms. Losing the leadership battle and prestige at the secretive society headquartered in Rome — Francis is appointing his own special delegate above Burke — was seen as a papal rap on the knuckles for the cardinal leading the charge against Francis's writings on communion for divorcees. But the virulently anti-Islam ("capitulating to Islam would be the death of Christianity"), migrant-phobic, Donald Trump-defending, Vladimir Putin-excusing Burke is unrepentant and even defiant, continuing to preside over a far-right, neo-fascist-normalizing cheer squad out of the Holy See.
This Vatican operation, called Dignitatis Humanae, or the Institute for Human Dignity, whose advisory board includes two of the four cardinals openly challenging Francis on marriage and sexuality, is slavishly promoting Burke's favorite American white Catholic nationalist, Bannon, with star billing on its home page. The institute's top office-bearers, Burke and his henchman, the media-savvy Breitbart contributor Benjamin Harnwell, are also encouraging Benito Mussolini fan Matteo Salvini, of Italy's Northern League, and Muslim-baiting far-right Catholic poster girl Marion Le Pen, the National Front "rising star" niece of party leader Marine Le Pen in France.
As the Italian press first revealed, Burke held a long meeting last week at his Vatican home with Salvini, a fierce critic of the pope who wants to push refugees back into the sea and close all mosques in Italy. It was a flagrant political intervention on the side of the extreme-right racist grouping ahead of the Italian elections. Mysterious posters also appeared around the Vatican decrying a sinister-looking pope's "decapitation" of the Malta Knights order.
The situation facing the Catholic Church raises alarming parallels with the ideological warfare that split the Vatican in the 1930s when ethnic nationalism was sweeping Europe under Mussolini and Hitler and when fascist forces infiltrated the highest echelons of the church. In 1937, Pope Pius XI published an encyclical in German denouncing the Nazi regime and its racism. The diatribe infuriated Hitler, but the focus was more on Nazi persecution of Catholics than laws targeting Jews.
In Italy, the Vatican had long made accommodations with Mussolini for its own geopolitical gains, and Pius XI failed to quell widespread institutional anti-Semitism in the church before it was too late. When Mussolini decreed in 1938 that Italian Jews were to suffer a legal fate similar to those in Germany, Pius XI tried to prepare a fresh encyclical deploring anti-Semitism and racism, as revealed in historian David Kertzer's book "The Pope and Mussolini," he was double-crossed by pro-fascist forces in the Vatican working in tandem with Il Duce. Senior figures in the French Catholic Church also collaborated with fascism in France, where the Vichy regime aided the Nazis in deporting about 80,000 Jews to the death camps.
The lesson of history has not been lost on Francis. After President Trump's inauguration, he warned that rising populism could produce a new Hitler. But now, as Europe faces historic elections that could bring extreme-right nationalists back into power across the continent for the first time since World War II, he must act. The bellicose anti-Islam invective being marshaled by figures such as Burke shares much in common with the vicious anti-Semitism many Catholic clerics adhered to in the 1930s, when they saw Jews as a danger to the Christian West whose rights must be restricted.
Burke, like Bannon, who says Islam is "the most radical" religion in the world, makes no distinction in his clash-of-civilizations frenzy between the Muslim faith's diverse currents and interpretations, and violent jihadist movements derived mostly from Saudi-style Salafism. Unsurprisingly, Burke says he is "very satisfied" with Russian autocrat Putin's "defense of life and family" and believes he may have "converted" since his KGB days. Yet, just as godless Communism posed an existential threat in the past, the Catholic Church has nothing to gain and everything to lose from cozying up to far-right extremists from the United States to Europe. They distort Christianity into an exclusionary ideology in defense of nation and race, and unite a new support base of Muslim-haters with historically anti-Semitic movements such as the National Front that are anything but Christian, and often neo-pagan.
The options open to the pope in dealing with Burke are limited. Excommunication isn't in the cards; Burke is not a heretic denying the Catholic faith. Nor is Burke refusing to submit to the pontiff like French archbishop Marcel Lefebvre, who was cast out by John Paul II after his ultra-conservative Society of Saint Pius X ordained its own bishops rather than take directions from the Vatican.
However, Francis, who has full authority over his cardinals, could fully remove Burke from his remaining sinecure with Knights of Malta, call him in for a pastoral correction on the issue of his unacceptable political interventions, investigate Dignitatis Humanae with a view to shutting it down for its subversive politicking, and send the rebel cardinal back home to the United States. As Burke tries to run an insurgency and rebukes the pope for his doctrinal "ambiguities," with the backing of thousands of priests, Francis could seize the agenda. In time-honored papal tradition, he could write an encyclical on the burning questions of populism and nationalism, with specific reference to migrants, Muslims and Jews, so priests including Burke know they are in breach of church teaching when they try to act as power brokers for the international extreme right.
The stakes could hardly be higher, especially as the pope seems on a collision course with a Trump-Bannon White House that has imposed a form of a Muslim ban and disparaged him during the election campaign for daring to suggest that building a wall on the United States' southern border was un-Christian. If the pope doesn't put the reactionary elements such as Burke and his cronies back in their place, they could force a real schism during his papacy and leave the church open to justifiable accusations it failed to stand up to enablers of extremism and neo-fascism within its ranks.
Hermeneutics of Continuity/Discontinuity
Pope Francis Believes
In the call to be evangelisers, all the Churches and Ecclesial Communities discover a privileged setting for closer cooperation. For this to be effective, we need to stop being self-enclosed, exclusive, and bent on imposing a uniformity based on merely human calculations. Our shared commitment to proclaiming the Gospel enables us to overcome proselytism and competition in all their forms. All of us are at the service of the one Gospel.
In this moment of prayer for unity, I would also like to remember our martyrs, the martyrs of today. They are witnesses to Jesus Christ, and they are persecuted and killed because they are Christians. Those who persecute them make no distinction between the religious communities to which they belong. They are Christians and for that they are persecuted. This, brothers and sisters, is the ecumenism of blood.
Mindful of this testimony given by our martyrs today, and with this joyful certainty, I offer a cordial and fraternal greeting to His Eminence Metropolitan Gennadios, the representative of the Ecumenical Patriarch, His Grace David Moxon, the personal representative in Rome of the Archbishop of Canterbury, and all the representatives of the various Churches and Ecclesial Communions gathered here to celebrate the Feast of the Conversion of Saint Paul.
Pope Francis to ecumenical gathering
The Catholic Infallibly Teaches
The most Holy Roman Church firmly believes, professes and preaches that none of those existing outside the Catholic Church, not only pagans, but also Jews and heretics and schismatics, can have a share in life eternal; but that they will go into the "eternal fire which was prepared for the devil and his angels" (Matthew 25:41), unless before death they are joined with Her; and that so important is the unity of this ecclesiastical body that only those remaining within this unity can profit by the sacraments of the Church unto salvation, and they alone can receive an eternal recompense for their fasts, their almsgivings, their other works of Christian piety and the duties of a Christian soldier. No one, let his almsgiving be as great as it may, no one, even if he pour out his blood for the Name of Christ, can be saved, unless he remain within the bosom and the unity of the Catholic Church.
Pope Eugene IV, Cantate Domino (1441)
Since Proselytism is Out of the Question, for Pope Francis the "Common Good" and the "Best Solution for Everyone" does not include their salvation! 
Dialogue is not negotiating in order to try and get one's piece of the cake. Dialogue is to seek the common good, for everyone; it is to discuss together and think of the best solutions for everyone.
Pope Francis, defining "dialogue" to the Italian Episcopal Conference (CEI)
Irate with Pope Francis? Worry about it if you are not!
Only the person who becomes irate without reason, sins. Whoever becomes irate for a just reason is not guilty. Because, if ire were lacking, the science of God would not progress, judgments would not be sound, and crimes would not be repressed. Further, the person who does not become irate when he has cause to be, sins. For an unreasonable patience is the hotbed of many vices: it fosters negligence, and stimulates not only the wicked, but above all the good, to do wrong. 
St. John Chrysostom, Homily
Ire may be understood in two ways. In one way, as a simple movement of the will that inflicts punishment not through passion, but by virtue of a judgment of the reason: and in this case, without a doubt, lack of ire is a sin. This is how Chrysostom understands ire when he says: "Ire, when it has a cause, is not ire but judgment. For properly speaking, ire is a movement of passion. And when a man is irate with just cause, his ire does not derive from passion. Rather, it is an act of judgment, not of ire."
In another way, ire can be understood as a movement of the sensitive appetite agitated by passion with bodily excitation. This movement is a necessary sequel in man to the previous movement of his will, since the lower appetite naturally follows the movement of the higher appetite unless some obstacle prevents it. Hence the movement of ire in the sensitive appetite cannot be lacking altogether, unless the movement of the will is altogether lacking or weak. Consequently, the lack of the passion of ire is also a vice, as it is the lack of movement in the will to punish according to the judgment of reason.
St. Thomas, Summa Theologiae
Super Bowl metaphysics: This is about as good as it gets for a modern Jesuit formation!
Great sporting events like today's Super Bowl are highly symbolic, showing that it is possible to build a culture of encounter and a world of peace. May this year's Super Bowl be a sign of peace, friendship and solidarity to the world.
Pope Francis, address to the Super Bowl audience
"Hijacked"? Or is he the hijacker?
More proof that Francis' pontificate has been 'hijacked' by the 'Gay Lobby'
LifeSiteNews | January 12, 2018 – The revelations of homoerotic, blasphemous art in the Cathedral of Terni, commissioned in 2006 by <![if !vml]>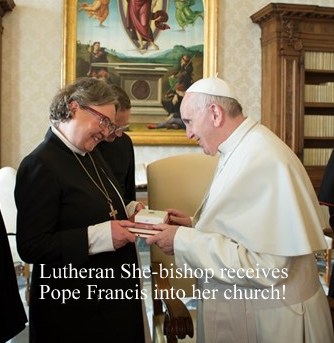 <![endif]>Archbishop Paglia, now the head of the dicastery that oversees the St. John Paul II Institute for Studies in Marriage and Family worldwide, had already raised several vital issues that needed to be urgently addressed.
The exposition of homoerotic art in Archbishop Paglia's Cathedral from 2006 left the world asking the important question of how he could ever have been chosen to lead the Pontifical Council for the Family and later the Pontifical Academy for Life and the John Paul II Institute for Studies in Marriage and Family, when he clearly opposes the Church's teaching on sexual morality.
This question in itself requires an inquiry as to the intentions and criteria used within the Vatican for appointments under Pope Francis.
Archbishop Paglia's use of homoerotic art reinforced the earlier views presented to the Vatican by several Catholic mental health professionals, that Archbishop Paglia should be suspended from his responsibilities at the Vatican and be required to undergo a mental health evaluation.
This evaluation would correspond to the Dallas charter concerning Sexual Abuse and further required because of his role in the development of the grossly erotic Meeting Point online sex education program when he led the Pontifical Council for the Family. That damaging program for youth is now under review and, hopefully, reform.
But Paglia was promoted.
Already Public concern about the policies placing Catholic youth at risk of abuse had been intensified by Pope Francis' restoring to priestly ministry an Italian priest who was laicized by Pope Benedict for homosexually abusing adolescent males. This priest relapsed, homosexually abusing a youth, and was arrested.
The rumors of the Vatican being in the clutches of a 'gay lobby' seem each day to be further confirmed. Parents will increasingly retire their children from religious-run schools and parochial activities. A sad result of what is billed as 'compassion' and 'mercy.'
The protection of Catholic marriages, families and youth depend upon a correct resolution of these scandals.
Even more alarming, however, is the teaching coming out of a series of conferences being held at the Gregorian University on Humanae Vitae.
Added to the deviant suggestions made and over-ruled at the Synods on the Family, the same subtle, but insistent, approval for homosexuality is making its way again toward what would seem intended to be acceptance of what was expressed by one speaker, French Jesuit Father Alain Thomasset, as "homosexual relationship[s] lived in stability and fidelity can be a path of holiness"
One need not be an expert to see the incremental presentation by Vatican 'authorities' of homosexuality as a legitimate use of sexuality, even by priests and religious. Priests recently "come out" are praised by their bishops, further splitting the Church in matters of Christian morality.
New evidence of the collusion of privileged prelates and special friends in the priesthood toward the destruction of Catholic moral teaching surfaced in the Gregorian University conference on Humanae Vitae.
A certain Father Maurizio Chiodi was allowed to present the entirely heretical theory that objectively evil acts do not exist; that all is subject to the judgment of the individual.
On that basis, he went on to declare that "contraception can be a good and even a duty." It is obvious that, if uncorrected, this is a sign of two important things:
<![if !supportLists]>1) <![endif]>A clever strategy to demolish the 2000 years of Catholic morality assembled in Humanae Vitae and Veritatis Splendor, and thereby permit all deviant sexual practices, and
<![if !supportLists]>2) <![endif]>Apparent proof that Chapter 8 of Amoris Laetitia does, in fact, contain heretical teaching. Chiodi bases his entire argument in favor of relativism, situation ethics and contraception upon this chapter. There is no other authoritative teaching that would allow him to do this.
There is concern worldwide that the Pontificate of Francis has been hijacked by the 'Gay Lobby' so discussed of late and that he is manipulated by homosexual prelates.
It is time that Pope Francis take a firm stand in favor of Catholic Moral Doctrine, distancing himself from those who favor homosexuality as an alternate form of 'love' and from the notion that 'anything goes, if you feel good about it.'