<![if !vml]>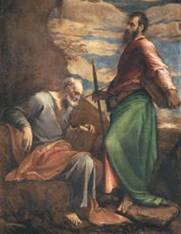 <![endif]>
..... this missal is hereafter to be followed absolutely, without any scruple of conscience or fear of incurring any penalty, judgment or censure, and may freely and lawfully be used .....  Nor are superiors, administrators, canons, chaplains, and other secular priests, or religious, of whatever title designated, obliged to celebrate the Mass otherwise than as enjoined by Us.  .....  Accordingly, no one whatsoever is permitted to infringe or rashly contravene this notice of Our permission, statute, ordinance, command, precept, grant, direction, will, decree and prohibition. Should any person venture to do so, let him understand he will incur the wrath of Almighty God and of the Blessed Apostles Peter and Paul.
Pope St. Pius V, Papal Bull, QUO PRIMUM,
Tridentine Codification of the "received and approved" traditional Roman Rite of the Mass.
Passion Sunday
March 26, 2023
         "We are not unaware," says St. Leo, "that among all Christian celebrations the Paschal mystery holds the first place.  Our manner of living throughout the whole year, by reforming our ways, ought to give us the dispositions for keeping it worthily and in a fitting manner.  These present days which we know to be close to that most sublime sacrament of divine mercy, require devotion in a yet higher degree" (Second Nocturn).  The mystery of which St. Leo speaks, is our Redeemer's Passion, whose anniversary is close at hand.  Priest and Mediator of the New Testament, Jesus will soon ascend His Cross, and the blood which He will shed He will offer to His Father, entering into the Holies which is heaven itself (Epistle).  The Church sings: "All hail, thou Mystery adored! Hail, Cross! on which the Life Himself died, and by death our life restored!" (Hymn of Vespers).  The Eucharist is the memorial of this boundless love of a God for men for when instituting it our Lord said: "This is my Body which shall be delivered for you; this chalice is the new testament in My Blood.  Do this …in commemoration of Me" (Communion).
          What is the response of man to all these divine favors?  "His own received Him not," says St. John, speaking of the welcome which the Jews gave Jesus.  "For good they rendered Him evil and prepared for Him nothing but insults."  You, our Lord told them, "dishonor me," and in fact, the Gospel shows us the ever-growing hatred of the Sanhedrin.
         Abraham, the father of God's people, firmly believed the divine promises which heralded the future Messiah; and in Limbo his soul, which, as believing was beyond the reach of eternal death, rejoiced to see these promises fulfilled in the coming of Christ.
         But the Jews, who ought to have recognized in Jesus the Son of God, greater than Abraham and the prophets, because eternal, misunderstood the meaning of His words, insulted Him by treating Him as a blasphemer and possessed, and tried to stone Him (Gospel).  And God tells Him in the person of Jeremias: "Be not afraid at their presence: for I am with thee to deliver thee, saith the Lord…For behold I have made thee this day a fortified city and a pillar of iron and wall of brass, over all the land, to the kings of Juda, to the princes thereof and to the priests and to the people of the land.  And they shall fight against thee and shall not prevail: for I am with thee, saith the Lord, to deliver thee" (First Nocturn).
         "I seek not my own glory," says Jesus, "there is one that seeketh and judgeth" (Gospel).  And by the mouth of the psalmist He goes on: "Judge me, O God, and plead my cause against an ungodly nation: O deliver me from the unjust and deceitful man."  This "lying" people our Lord declared to be the Jews.  The psalmist continues: "Deliver me, O Lord, from my enemies…from the unjust man Thou wilt deliver me" (Gradual).  "The Lord who is just will cut the necks of sinners" (Tract).  God will not permit men to lay their hands on Jesus until His hour is come (Gospel), and when that hour of sacrifice came, He snatched His Son from the hands of evil men by raising Him from the dead.  This death and resurrection had been foretold by the prophets and typified in Isaac when, on the point of being sacrificed at God's command by Abraham his father he was restored to life by almighty God, his place being taken by a ram who became a type of the Lamb of God, offered in man's stead.
         Thus our Lord, in His first coming, was to be humbled and made to suffer; not until later will He appear in all His power.  But the Jews, blinded by their passions, could appreciate only one kind of coming, a coming in triumph, and so scandalized by the Cross of Christ, they rejected Him.  In their turn, almighty God rejected them, while graciously receiving those who put their trust in the redemption of Jesus Christ, uniting their sufferings to His.  "Rightly, and under the guidance of the Holy Ghost," says St. Leo, "did the holy Apostles institute these days of more rigorous fasting, so that by a common sharing in the Cross of Christ, even we ourselves may do something towards uniting ourselves with the work that He has accomplished for us.  As St. Paul says: "If we suffer with Him, we also shall be glorified with Him."  Where we find our Lord's sufferings being shared, there we can look on the attainment of the happiness promised by Him as a thing safe and assured."
         Today's station is in the Basilica of St. Peter, raised on the site of Nero's circus where the prince of Apostles died, like His Divine Master on a cross.
         In recalling our Lord's Passion, the anniversary of which draws near, let us remember that if we are to experience its saving effects we must, like the Master, know how to suffer persecution for justice sake.  And when as members of God's family, we are persecuted with and like our Lord, let us ask of God, that we may be "governed in body" and kept in mind.
INTROIT:
Ps.42.  Judge me, O God, and distinguish my cause from the nation that is not holy, deliver me from the unjust and deceitful man, for Thou art my God and my strength.
Ps.  Send forth Thy light and Thy truth; they have conducted me, and brought me unto Thy holy hill, and into Thy tabernacles.  Judge me, etc.  
COLLECT:
We beseech Thee, almighty God, to look down mercifully upon Thy family, that by Thy great goodness it may be governed in body and by Thy holy keeping be guarded in mind.  Through our Lord, etc.
Mercifully hear the prayers of Thy Church, we beseech Thee, O Lord, that all adversities and errors being overcome, she may serve Thee in security and freedom.  Through our Lord, etc.
EPISTLE:  Heb. 9, 11-15.      
Brethren, Christ being come, as High Priest of the good things to come, by a greater and more perfect tabernacle, not made with hands, that is, not of this creation: neither by the blood of goats or of calves, but by His own Blood, entered once into the Holies, having obtained eternal redemption. For if the blood of goats and of oxen and the ashes of a heifer, being sprinkled, sanctify such as are defiled, to the cleaning of the flesh: how much more shall the Blood of Christ, who, by the Holy Ghost, offered Himself unspotted unto God, cleanse our conscience from dead works, to serve the living God? And therefore He is the Mediator of the new Testament: that by means of His death, for the redemption of those transgressions which were under the former Testament, they that are called may receive the promise of eternal inheritance, in Christ Jesus our Lord.
Explanation:  St. Paul here teaches that Jesus Christ has given full satisfaction for the sins of men, and opened to all the entrance into the sanctuary. The Church proposes this epistle to us in order that we may thank God for the great mercy of the redemption, love and praise Him, and be encouraged to share in His sufferings by fasting, prayer, and penitential works.
Aspiration:  Give us, Thy grace, O meekest Jesus, that by true sorrow for our sins, and by the practice of good works, we may become partakers of Thy bitter sufferings, and obtain the promised inheritance of eternal life. Amen.
GRADUAL:
Ps. 142.   Deliver me from my enemies, O Lord; teach me to do Thy will.
Ps. 17.   Thou art my deliverer, O Lord, from the angry nations, Thou wilt lift me up above them that rise against me, from the unjust man Thou wilt deliver me.
TRACT:
Ps. 128.  Often have they fought against me from my youth.  Let Israel now say: Often have they fought against me from my youth, but they could not prevail over me.  The wicked have wrought upon my back, they have continued their iniquities: the Lord who is just hath cut the necks of sinners.
GOSPEL:  John 8, 46-59.         
At that time Jesus said to the multitudes of the Jews: Which of you shall convince Me of sin? If I say the truth to you, why do you not believe Me? He that is of God heareth the words of God. Therefore you hear them not, because you are not of God. The Jews therefore answered and said to Him: Do not we say well, that Thou art a Samaritan, and hast a devil? Jesus answered: I have not a devil: but I honor My Father, and you have dishonored Me. But I seek not My own glory: there is One that seeketh and judgeth. Amen, amen, I say to you: If any man keep My word, he shall not see death for ever. The Jews therefore said: Now we know that Thou hast a devil. Abraham is dead, and the Prophets: and Thou sayest: If any man keep My word, he shall not taste death forever. Art Thou greater than our father Abraham, who is dead? and the prophets are dead. Whom dost Thou make Thyself? Jesus answered: If I glorify Myself, My glory is nothing: it is My Father that glorifieth Me, of whom you say that He is your God, and you have not known Him: but I know Him: and if I shall say that I know Him not, I shall be like to you, a liar. But I do know Him, and do keep His word. Abraham your father rejoiced that he might see My day: he saw it and was glad. The Jews therefore said to Him: Thou art not yet fifty years old: and hast Thou seen Abraham? Jesus said to them: Amen, amen, I say to you, before Abraham was made, I am. They took up stones therefore to cast at Him: but Jesus hid Himself, and went out of the temple.
Why did Christ ask the Jews, which of them should convince Him of sin?
To show us that he who would teach and punish others, should strive to be irreproachable himself; and to prove that He, being free from sin, was more than mere man, and therefore, the Messiah, the Son of God, as He repeatedly told the Jews, especially in this day's gospel, and substantiated by His great and numerous miracles.
Why did He say: He that is of God, heareth the words of God?
To prove that the Jews on account of their stubbornness and unbelief were not the children of God, but of the devil. "Therefore," St. Gregory says, "let every one when he hears the word of God, ask himself, of whom he is. Eternal truth demands that we be desirous of the heavenly fatherland, that we tame the desires of the flesh, be indifferent to the praises of the world, covet not our neighbor's goods, and give alms according to our means. Therefore examine yourself, and if you find in your heart this voice of God, then you will know that you are of God."
OFFERTORY:
Ps. 118.  I will thank Thee, O Lord, with my whole heart.  Give bountifully to Thy servant; I shall live and keep Thy words; enliven me according to Thy word, O Lord.
SECRET:
May these offerings, we beseech Thee, O Lord, loosen the bonds of our wickedness, and obtain for us the gifts of Thy mercy.  Through our Lord, etc.
Protect us, O Lord, who celebrate Thy mysteries, that holding fast to divine things, we may serve Thee with body and soul.  Through our Lord, etc.
PREFACE OF THE HOLY CROSS:
It is truly meet and just, right and profitable unto salvation, that we should at all times and in all places give thanks unto Thee, O holy Lord, Father almighty, everlasting God.  Who didst set the salvation of mankind upon the tree of the Cross, so that whence came death, thence also life might rise again, and he that overcame by the tree, on the tree also might be overcome through Christ our Lord.  Through whom the angels praise Thy majesty, the dominions adore it, and the powers are in awe.  Which the heavens and the hosts of heaven together with the blessed seraphim joyfully do magnify.  And do thou command that it be permitted to us to join with them in confessing Thee, also, while we say with lowly praise:  Holy, holy, holy, etc.
COMMUNION:
1 Cor. 11: This is My by Body which shall be delivered for you: this is the chalice of the new testament in My Blood, saith the Lord: do this, as often as you receive it, in memory of Me.
POSTCOMMUNION:
Stand by us, O Lord our God, and by Thy continual assistance defended those whom Thou hast refreshed by Thy mysteries.  Through our Lord, etc.
We beseech Thee, O Lord, our God, that Thou permit not those to whom Thou hast given a participation in divine things to be subjected to human dangers.  Through our Lord, etc.
<![if !vml]>
<![endif]>
"Abraham your father rejoiced that he might see My day: he saw it and was glad… Amen, amen, I say to you, before Abraham was made, I am."
"Could You Not Watch One Hour With Me?" (Matt.26, 40)
"He is The Bread sown in the virgin, leavened in the Flesh, molded in His Passion, baked in the furnace of the Sepulcher, placed in the Churches, and set upon the Altars, which daily supplies Heavenly Food to the faithful."  
St. Peter Chrysologus (400-450)
The past four weeks seems to have been but a preparation for the intense grief of the Church during these two.  She knows that men are in search of her Jesus, and that they are bent on His death.  Before twelve days are over, she will see them lay their sacrilegious hands upon Him.  She will have to follow Him up the hill of Calvary; she will have to receive His last breath; she must witness the stone placed against the sepulcher where His lifeless Body is laid.  We cannot, therefore, be surprised at her inviting all her children to contemplate, during these weeks, Him who is the object of all her love and all her sadness… The Church no longer needs to urge her children to repentance; they know too well, now, what sin must be, when it could require such expiation as this. 
Dom Gueranger, The Liturgical Year, Practice during Passiontide and Holy Week
I have called myself the "Immaculate Conception". To you I call myself, "Mother of the Sorrowful Heart". This title willed by my Son, is dear to me above all others. According as it is spread everywhere, there will be granted graces of mercy, spiritual renewal and salvation. 
Blessed Virgin Mary to Berthe Petit, March 25, 1912
"There is no born Turk so cruel to Christian folk as is the false Christian that falleth from the faith." 
St. Thomas More, Dialogue of Comfort
PROPER OF THE SAINTS FOR THE WEEK OF MARCH 26th:
26

Sun

Passion Sunday

sd

V

Mass 9:00 AM & Noon; Confessions 8:00 AM; Rosary of Reparation 8:30 AM; For the Mission members

27

Mon

St. John Damascene, CD

d

W

F

Mass 8:30 AM; Rosary of Reparation before Mass

28

Tue

St. John Capistran, C

d

W

F

Mass 8:30 AM; Rosary of Reparation before Mass

29

Wed

Ferial Day

d

V

F

Mass 8:30 AM; Rosary of Reparation before Mass

30

Thu

Ferial Day

sd

V

F

Mass 8:30 AM; Rosary of Reparation before Mass

31

Fri

Seven Sorrows of the BVM

dm

W

F/A

Morning: Mass 8:30 AM; Rosary of Reparation before Mass; Evening: Rosary 17:00, Stations of Cross 17:30; Mass 18:00

1

Sat

Ferial Day

First Saturday

V

F

Mass 9:00 AM; Confessions 8:30; Holy Hour of Reparation with Benediction and Rosary.

2

Sun

Palm Sunday

sd

V

Mass 9:00 AM & Noon; Confessions 8:00 AM; Rosary of Reparation 8:30 AM; For the Mission members
"How many sheep there are without, how many wolves within!"
St. Augustine, Homily on John, 45:12
<![if !vml]>
<![endif]>
Act of Apostasy
As Archbishop of Buenos Aires, Jorge Mario Bergoglio, now known as Pope Francis, kneels down to receive the "blessing" from Protestant ministers before thousands. Buenos Aires, 2006.
<![if !vml]><![endif]>
Passiontide
    The two weeks of Passiontide begin today, the first week being known as "Passion Week," and the second week being known as "Holy Week."
    This day -- Passion Sunday -- memorializes the increasing antipathy against Christ from the Jews who would not accept Him and accused Him of sorcery and of being blasphemous and possessed by a devil. From today until Maundy Thursday, the Júdica me and the Glória patris at the Introit and Lavabo are omitted from Masses of the Season (not Feasts).
    Today, statues and sacred images (except for the Stations of the Cross) are veiled with purple cloth beginning at the Vespers of Passion Sunday, and they remain covered until the Gloria of Holy Saturday, at which point Lent ends and Eastertide begins. Catholics cover statues and icons, etc., in their homes for the same time period (the cloth shouldn't be transluscent or decorated in any way).
    This veiling of the statues and icons stems from the Gospel reading of Passion Sunday (John 8:46-59), at the end of which the Jews take up stones to cast at Jesus, Who hides Himself away. The veiling also symbolizes the fact that Christ's Divinity was hidden at the time of His Passion and death, the very essence of Passiontide.
    At the Vespers Mass on Holy Saturday, Lent ends and Easter begins: the statues are unveiled at that time in one of the most glorious liturgical moments of the entire Church year, a moment that affirms His divinity and proclaims that "He is risen!"
When Jesus therefore had seen his mother and the disciple standing whom he loved, he saith to his mother: Woman, behold thy son. After that, he saith to the disciple: Behold thy mother (Jn. 19: 26-27).
Honor thy mother all the days of her life; for thou must be mindful what and how great perils she suffered for thee (Tob. 4:3).
Oh, all ye that pass by the way, attend and see if there be any sorrow like to my sorrow (Lam. 1: 12).
"Give me a soul that is humble and I will tell you it is holy; if it is truly humble it is truly holy; if it is very humble it is very holy and adorned with every virtue." 
St. John Eudes
The Synagogue is nigh to a curse. Obstinate in her error, she refuses to see or to hear; she has deliberately perverted her judgment: she has extinguished within herself the light of the Holy Spirit; she will go deeper and deeper into evil and at length fall into the abyss. This same lamentable conduct is but too often witnessed nowadays in those sinners, who, by habitual resistance to the light, end by finding their happiness in sin. Neither should it surprise us, that we find in people of our own generation a resemblance to the murderers of our Jesus: the history of His Passion will reveal to us many sad secrets of the human heart and its perverse inclinations; for what happened in Jerusalem, happens also in every sinner's heart. His heart, according to the saying of St. Paul, is a Calvary, where Jesus is crucified. There is the same ingratitude, the same blindness, the same wild madness, with this difference: that the sinner who is enlightened by faith, knows Him whom he crucifies; whereas the Jews, as the same apostle tells us, knew not the Lord of glory...let us turn the indignation we feel against the Jews against ourselves and our own sins; let us weep over the sufferings of our Victim, for our sins caused Him to suffer and die. 
Dom Gueranger, The Liturgical Year, Passion Week
    The Heart of My Mother has the right to be called Sorrowful and I wish this title placed before that of Immaculate because She has won it Herself. The Church has defined in the case of My Mother what I Myself had ordained – Her Immaculate Conception. This right which My Mother has to a title of justice, is now, according to My express wish, to be known and universally accepted. She has earned it by Her identification with My sorrows, by Her sufferings: by Her sacrifices and Her immolation on Calvary endured in perfect correspondence with My grace for the salvation of mankind.
    In Her co-redemption lies the nobility of My Mother and for this reason I ask that the Invocation which I have demanded be approved and spread through the whole Church. It has already obtained many graces; it will obtain yet more when the Church will be exalted and the world renewed through its Consecration to the Sorrowful and Immaculate Heart of My Mother.
Our Lord Jesus Christ, explaining the title Sorrowful and Immaculate
honouring

His Mother to

Berthe

Petit, September 8, 1911
Seven Promises to Those who Meditate on Our Lady's Tears and Dolors from St. Bridget of Sweden
The Blessed Virgin grants seven graces to the souls who honor her daily by saying seven Hail Marys while meditating on her tears and dolors:
<![if !supportLists]>1. <![endif]>"I will grant peace to their families."
<![if !supportLists]>2. <![endif]>"They will be enlightened about the Divine Mysteries."
<![if !supportLists]>3. <![endif]>"I will console them in their pains and I will accompany them in their work."
<![if !supportLists]>4. <![endif]>"I will give them as much as they ask for as long as it does not oppose the adorable will of my Divine Son or the sanctification of their souls."
<![if !supportLists]>5. <![endif]>"I will defend them in their spiritual battles with the infernal enemy and I will protect them at every instant of their lives."
<![if !supportLists]>6. <![endif]>"I will visibly help them at the moment of their death--they will see the face of their mother."
<![if !supportLists]>7. <![endif]>"I have obtained this grace from my divine Son, that those who propagate this devotion to my tears and dolors will be taken directly from this earthly life to eternal happiness, since all their sins will be forgiven and my Son will be their eternal consolation and joy."
The Seven Sorrows of the Blessed Virgin Mary
1. The prophecy of Simeon, 2. The flight into Egypt, 3. The loss of the Child Jesus in the Temple, 4. Mary meets Jesus carrying His cross, 5. The Crucifixion, 6. Mary receives the Body of Jesus from the cross, 7. The burial of the Body of Jesus in the tomb
With the exception of formal hatred against God, which constitutes the deadliest of all sins and of which the creature is rarely culpable -- unless he be in Hell -- the gravest of all sins are those against faith. The reason is evident. Faith is the foundation of the supernatural order, and sin is sin insofar as it attacks this supernatural order at one or another point; hence that is the greatest sin which attacks this order at its very foundations... Hence, heretical doctrines -- and works inspired by them -- constitute the greatest of all sins, with the exception of formal hatred of God, of which only the demons in Hell and the damned are capable. Liberalism, then, which is heresy, and all the works of Liberalisn, which are heretical works, are the gravest sins known in the code of the Christian law. 
Fr. Felix Sarda y Salvany, Liberalism is a Sin
The miracle performed by our Savior almost at the very gates of Jerusalem, by which He restored Lazarus to life, has roused the fury of His enemies to the highest pitch of frenzy. The people's enthusiasm has been excited by seeing him, who had been four days in the grave, walking in the streets of their city. They ask each other if the Messias, when He comes, can work greater wonders than these done by Jesus, and whether they ought not at once to receive this Jesus as the Messias, and sing their Hosanna to Him, for He is the Son of David. They cannot contain their feelings: Jesus enters Jerusalem, and they welcome Him as their King. The high priests and princes of the people are alarmed at this demonstration of feeling; they have no time to lose; they are resolved to destroy Jesus. We are going to assist at their impious conspiracy: the Blood of the just Man is to be sold, and the price put on it is thirty silver pieces. The divine Victim, betrayed by one of His disciples, is to be judged, condemned, and crucified. Every circumstance of this awful tragedy is to be put before us by the liturgy, not merely in words, but with all the expressiveness of a sublime ceremonial. 
Dom Gueranger, The Liturgical Year, Passiontide
"Thou sayest I hoped and I was not heeded.  Strange words!  Do not blaspheme the Scriptures!  Thou wast not heeded because thou didst not confide as thou should have; because thou didst not wait until the end of the trial; because thou wert pusillanimous.  Confidence consists above all in raising up our soul in suffering and in danger and in elevating the heart to God." 
St. John Chrysostom
God deliver us when we fall into any imperfection, from saying: 'We are not angels!  We are not saints!'  Although we are not, still, it is the greatest help to believe that, with the aid of God, we can be if we strive our hardest.  There is no fear of His failing to do His part if we do ours.  Since we came here for nothing else, let us put our hands to the plough, as they say.  Let there be nothing which we know would further our Lord's service that we dare not undertake with the assistance of His grace.  I wish such audacity to exist in this house - it always increases humility.  Ever nourish this holy daring, for God aids the valiant and is no respecter of persons.  Both to you and to me He will give the help needed. 
St. Teresa, The Way of Perfection
The True Church of Christ is the work of God, the doctrine she teaches contains the truths of God; now, the more attentively truth is examined, the more illustrious it must appear; and Almighty God has given such splendid testimony to the truth of His religion, that the more it is examined with sincerity, the more it convinces and delights. Here, then, lies the difference: when a member of the Church of Christ considers his religion, he cannot have any reasonable grounds of doubt concerning it, and the more he examines, the more convinced he must be of its truth. But one brought up in a false religion, if he thinks at all, cannot fail to perceive the strongest grounds of doubt; and the more he examines, the more its falsehood must appear, for falsehood can never bear the light of unbiased and impartial examination.  
Bishop George Hay of Scotland (1729-1811), The Sincere Christian
CONSOLATION UNDER CALUMNY
When Christ told the Jews the truth, He received insults and calumny; they called Him a Samaritan, that is, an unbeliever, a heretic, one possessed of a devil. This was a terrible slander, and it must have pained Him exceedingly, but at the same time it is a great consolation to those who are innocently calumniated, when they consider that Christ Himself received nothing better. St. Augustine consoles such by saying: "O friend, what is there that can happen to you that your Saviour did not suffer before you? Is it slander? He heard it, when He was called a glutton, a drunkard, a heretic, and a rebel, a companion of sinners, one possessed of a devil; He even heard, when casting out devils, that He did so by Beelzebub, prince of devils" (Matt. 9, 34). He therefore comforts His apostles, saying, If they have called the good man of the house Beelzebub, how much more them of his household (Matt. 10, 25)? Are the pains bitter? There is no pain so bitter that He has not endured it; for what is more painful, and more ignominious, than the death of the cross? For think, says St. Paul, diligently upon him who endured such opposition from sinners against himself: that you be not wearied (by all contempt and calumny), fainting in your minds (Heb. 12, 3).
How and why did Christ defend Himself against those who slandered Him?
Only by denying with the greatest modesty the things with which they reproached Him, saying that He had not a devil, that He was not a Samaritan, because He honored His Father not in their manner, but in His own. In repelling this calumny while He left the rest unanswered, Christ removed all doubt in regard to His divine mission, thus vindicating the honor of God, and securing the salvation of man. Christ thus teaches us by His own conduct to defend ourselves only against those detractions and insults which endanger the honor of God and the salvation of man, and then to defend ourselves with all modesty; by no means however to do it, if they injure only our own good name, for we should leave the restoration of that to God, as exemplified by Christ, who knows better than we how to preserve and restore it.
When are we overcome by evil?
When we wish to take revenge. "Revenge is no sign of courage," says St. Ambrose, "but rather of weakness and cowardice. As it is the sign of a very weak stomach to be unable to digest food, so it is the mark of a very weak mind to be unable to bear a harsh word." "Are you impatient," says the same saint, "you are overcome; are you patient, you have overcome."
What should we do if our reputation is injured?
We should leave its revenge, or its defense and protection to God, who has retained that for Himself. "But as a good name," says St. Francis de Sales, "is the main support of human society, and as without it we could not be useful to that society, but even hurtful to it on account of scandal, we should feel bound, for love of our neighbor, to aim after a good reputation, and to preserve it." We should not be too sensitive about this, however, for too great a sensitiveness makes one obstinate, eccentric, and intolerable, and only tends to excite and increase the malice of the detractors. The silence and contempt with which we meet a slander or an injustice, is generally a more efficacious antidote than sensitiveness, anger, or revenge. The contempt of a slander at once disperses it, but anger shows a weakness, and gives the accusation an appearance of probability. If this does not suffice, and the slander continues, let us persevere in humility' and lay our honor and our soul into the hands of God, according to the admonitions of the Apostle.
How do we "heap coals of fire on the head of our enemy?"
When we return him good for evil, for seeing our well meaning towards him, the flush of shame reddens his face for the wrongs he has done us. St. Augustine explains these words thus: "By giving food and drink or doing other kindnesses to your enemy, you will heap coals, not of anger, but of love, upon his head, which will inflame him to return love for love." Learn therefore, from the example of Christ and His saints, not to allow yourself to be overcome by evil, but do good to those that hate and persecute you.
How had Abraham seen Christ's day?
In spirit, that is, by. divine revelation he foresaw the coming of Christ and rejoiced; also, he heard, by revelation from God, with the other just in Limbo, that Christ's coming had taken place, and derived the greatest comfort from it.
Why did Christ conceal Himself from the Jews, instead of taking vengeance?
Because the time of His death had not come; because He would show His meekness and patience and teach us that we should avoid our enemies rather than resist them or take vengeance on them; Christ wished to instruct us to avoid passionate and quarrelsome people, for it is an honor for a man, to separate from quarrels: but all fools are meddling with reproaches (Prov. 20, 3).
PETITION   When Thine enemies calumniated Thee, most meek Jesus, Thou didst answer them with tender words, and when they were about to stone Thee, Thou didst depart from them, whilst we can scarcely bear a hard word, and far from yielding to our neighbor, defend and avenge ourselves most passionately. Ah! pardon us our impatience, and grant us the grace to bear patiently the wrongs done us, and when necessary, answer with gentleness for Thy glory and the salvation of our neighbor.
Such attempts can nowise be approved by Catholics, founded as they are on that false opinion which considers all religions to be more or less good and praiseworthy, since they all in different ways manifest and signify that sense which is inborn in us all, and by which we are led to God and to the obedient acknowledgment of His rule. Not only are those who hold this opinion in error and deceived, but also in distorting the idea of true religion they reject it, and little by little, turn aside to naturalism and atheism, as it is called; from which it clearly follows that one who supports those who hold these theories and attempt to realize them, is altogether abandoning the divinely revealed religion. 
Pope Pius XI, Mortalium Animos
Your adversaries are mighty, their forces very great, their vantage not unknown, their malice experienced: but your Captain has always conquered, your cause has in the end always advanced, your predecessors never lost the field; wherefore then should you have less hope of the victory?  Christianity is warfare, and Christians are spiritual soldiers… Now cometh the winnower with his fan to see who is blown away like light chaff and who resists the blasts like massy wheat… Many may seem faithful in the clam of the Church, but when the blasts of adversity bluster against them, few are found in the fruit of martyrdom. 
St. Robert Southwell, priest, martyr
JESUS PERSECUTED          THE FIRST SUNDAY OF THE PASSION
PRESENCE of GOD ‑ O Jesus, help me to enter into the mystery of Your Passion; deign to associate me with it, so that I may participate in Your Resurrection.
MEDITATION:
     I. Today Passiontide begins, a time especially consecrated to the remembrance and loving contemplation of the sorrows of Jesus. The veiled crucifix and statues, the absence of the Gloria in the Mass and the Gloria Patri in the responsories of the Divine Office, ‑ are all signs of mourning by which the Church commemorates Our Lord's Passion. Pope St. Leo exhorts us to participate "in the Cross of Christ, in order that we also may do something which will unite us to what He has done for us, for as the Apostle says, `if we suffer with Him, we shall be glorified with Him.'" Therefore, we must not only meditate on Jesus' sufferings, but also take part in them; only by bearing His Passion in our heart and in our body (Cf. 2 Cor 4,10) shall we be able to share in its fruits. So it is that in the liturgy of this season the Church repeats more insistently than ever: "If you hear the voice of the Lord, harden not your hearts." The voice of the Lord makes itself heard these days, not by words, but by the eloquent testimony of deeds, by the great events of the Passion ‑ a mystery which gives us the most convincing proof of His infinite love for us. Let us, therefore, open our heart to the sublime lessons of the Passion: let us see how much Jesus has loved us and how much we ought to love Him in return; let us learn that, if we wish to follow Him, we, too, must suffer and bear the Cross with Him and after Him. At the same time, let us open our heart to a lively hope; for our salvation is in the Passion of Jesus. In today's Epistle (Heb 9,1 1‑15) St. Paul presents to us the majestic figure of Christ, the Eternal High Priest, who "by His Blood, entered once into the holies, [that is, heaven] having obtained eternal redemption." The Passion of Jesus has redeemed us; it has opened once again our Father's house to us; it is then the motive for our hope.
    2. The Gospel (Jn 8, 46‑59) narrates an instance of the pressing hostility of the Jews, an evident prelude to the Passion of Jesus. In their hardened hearts they had absolutely refused to acknowledge the mission of the Savior; as a result, they schemed in a thousand ways to oppose His teachings and to belittle Him before the people by declaring Him a liar and one possessed by the devil. Their animosity had increased to the point where they decided to stone Him: "They took up stones therefore to cast at Him." Jesus' death was already decreed by the Jews, but the hour fixed by His Father had not yet come, so "Jesus hid Himself, and went out of the Temple."
    This passage in the Gospel allows us to consider the conduct of Jesus in the presence of His persecutors: we see zeal for their souls, meekness, personal disinterestedness, and total abandonment to God. St. Gregory the Great wrote: "Consider, beloved brethren, the meekness of the Lord. He, who had come to remit sins, said, `Which of you will convince Me of sin?' He, who by virtue of His divinity, could justify sinners, does not disdain to prove by reasoning that He is not a sinner."
    The calumnies continued: "Thou art a Samaritan and hast a devil." The divine Master answered, always with meekness, only what was necessary to testify to the truth "I have not a devil, but I honor My Father, and you have dishonored Me." Then He placed His reputation and His cause in the hands of God. "I seek not My own glory; there is One that seeketh and judgeth." In the meantime, throughout all the discussions, He did not cease to instruct and to enlighten minds, attempting to draw them away from error. Always forgetful of Himself, He thought only of the good of souls. It was precisely in these painful circumstances that Jesus gave us precious instruction: "He that is of God, heareth the words of God .... If any man keep My word, he shall not see death forever." Let us gather these lessons from the lips of our persecuted Master, and keep them in our heart with a jealous care. In our day, too, the world is filled with His enemies, those who oppose His doctrine and despise His Passion. Let us, at least, believe in Him and be His faithful friends.
COLLOQUY:
    "Praise be to You, O most merciful God, who willed to redeem us and restore us by the Passion, the sufferings, the scorn, and the poverty of Your Son, when we were wretched outcasts and condemned prisoners. I run to Your Cross, O Christ ‑ to suffering, scorn, and poverty; with all my strength I desire to be transformed in You, O suffering God‑Man, who loved me so much that You endured a horrible, shameful death for the sole purpose of saving me, and to give me an example, so that I would be able to endure adversity for love of You. It is the perfection and true proof of love to conform myself to You, O Crucified One, who for my sins willed to undergo a cruel death, delivering Yourself entirely to tortures, as a victim. O my suffering God, only by reading the book of Your life and death shall I be able to know You and to penetrate Your mystery. Grant me, then, a profound spirit of prayer, a pious, humble, attentive prayer, springing not only from my lips, but also from my heart and soul, so that I shall be able to understand the lessons of Your Passion!
    "In this book, I see Your infinite goodness and mercy, which made You take upon Yourself our condemnation, our scorn, our sufferings, rather than leave us in such a wretched state. I see the unlimited bounty, the care, the diligence You showed to save us and lead us back to the heavenly kingdom. I see the infinite wisdom by which You redeemed us, saved us, and glorified us in an ineffable manner, through Your mercy, without harming Your justice. While You died a painful death, You vivified everything and destroyed that death common to us all.
    "Yet more, in the book of Your Cross I see Your infinite meekness, by which, although being cursed, You did not curse nor avenge Yourself, but on the contrary, You pardoned and won heaven for the very ones who were crucifying You" (St. Angela of Foligno).
Novena to our Lady of Sorrows in preparation for her feast and the welfare of the Mission and the Church begins this Wednesday and ends on the Thursday in Passion Week on the eve of her feast.
NOVENA TO THE SEVEN SORROWS OF THE BLESSED VIRGIN MARY
         V.     Incline unto my aid, O God.
         R.    O Lord, make haste to help me.  Glory be to the Father, etc.
<![if !supportLists]>1. <![endif]>O most sorrowful Mary, I compassionate thee, in the grief thy tender heart underwent when the holy old man Simeon prophesied to thee.  Dear Mother, through that afflicted heart obtain for me the virtue of humility and the gift of the holy fear of God.  Hail Mary, etc.
<![if !supportLists]>2. <![endif]>O most sorrowful Mary, I compassionate those afflictions which thy most sensitive heart endured during the flight into Egypt and the dwelling there.  O beloved Mother, by that afflicted heart obtain for me the virtue of liberality, specially toward the poor, and the gift of piety.  Hail Mary, etc.
<![if !supportLists]>3. <![endif]>O most sorrowful Mary, I compassionate that intense distress which thine anxious heart experienced in the loss of thy dearest Jesus.  O beloved Mother, by that deeply troubled heart obtain for me the virtue of chastity and the gift of knowledge.  Hail Mary, etc.
<![if !supportLists]>4. <![endif]>O most sorrowful Mary, I compassionate the consternation which thy maternal heart experienced when thou didst meet Jesus bearing His cross.  O beloved Mother, by that deep distress of thy tender heart, obtain for me the virtue of patience and the gift of fortitude.  Hail Mary, etc.
<![if !supportLists]>5. <![endif]>O most sorrowful Mary, I compassionate that martyrdom which thy generous heart endured in witnessing the last agony of Jesus.  O beloved Mother, by that martyred heart obtain for me the virtue of temperance and the gift of counsel.  Hail Mary, etc.
<![if !supportLists]>6. <![endif]>O most sorrowful Mary, I compassionate that wound which thy mournful heart endured from the lance which tore the side of Jesus and wounded His most lovely Heart.  O beloved Mother, by thy heart then pierced through, obtain for me the virtue of fraternal charity and the gift of understanding.  Hail Mary, etc.
<![if !supportLists]>7. <![endif]>O most sorrowful Mary, I compassionate thee, for the anguish felt by thy loving heart when Jesus' body was laid in the sepulcher.  Dear Mother, by all the bitterness of desolation thou didst then know, obtain for me the virtue of diligence and the gift of wisdom.  Hail Mary, etc.
         V.    Pray for us, most sorrowful Mother.
         R.    That we may be made worthy of the promises of Christ.
Let us Pray
Grant, we beseech Thee, O Lord Jesus Christ, that the most Blessed Virgin Mary, Thy Mother, may intercede for us before the throne of Thy mercy, now, and at the hour of our death; through whose most holy soul in the hour of Thine own Passion the Sword of sorrow passed.  Through Thee, Jesus Christ, Savior of the world, Who livest and reignest with the Father and the Holy Ghost forever and ever.  Amen
Prayer to Our Lady of Sorrows
Most holy and afflicted Virgin, Queen of Martyrs, thou stood beneath the cross, witnessing the agony of thy dying Son.  Look with a mother's tenderness and pity on me, who kneel before thee.  I venerate thy sorrows and I place my requests with filial confidence in the sanctuary of thy wounded heart.
Present them, I beseech thee, on my behalf to Jesus Christ, through the merits of His own most sacred passion and death, together with thy sufferings at the foot of the cross.  Through the united efficacy of both, obtain the granting of my petition.  To whom shall I have recourse in my wants and miseries if not to thee, Mother of Mercy?  Thou who have drunk so deeply of the chalice of thy Son, thou can compassionate our sorrows.
Holy Mary, thy soul was pierced by a sword of sorrow at the sight of the passion of thy divine Son.  Intercede for me and obtain from Jesus Christ this grace, if it be for His honor and glory and for the good of my soul.  Amen
The (iconoclast) emperor revenged himself on St. John Damascene by accusing him to the Caliph of treason; and the enraged Caliph ordered the Saint's right hand to be struck off.  In the evening St. John knelt before an icon of our Lady, and prayed thus: 'O stainless Mother of God, in defense of holy images I have lost my hand; help me, heal me, that I may still write of thy praises and those of thy Divine Son.'  Sleep came over him, and he heard in vision our Lady say: 'Thy hand is whole; be it as thou hast said, as the pen of one who writeth swiftly.' He awoke; his hand was restored; only a thin red line showed that it had been severed.  The Caliph recognized his innocence, and restored him to his office… The icon from that time hence was painted with the image of St. John's hand and is now known as the 'Icon of the Three Hands.' 
Fr. Henry Bowden, Lives of the Saints
Satan, the sworn foe of the Word, showed clearly that he looked upon the doctrine of the Iconoclasts as his last resource.  There is no heresy which has caused more martyrdoms or more destruction.  Nero and Diocletian seemed to be reincarnate in the baptized Caesars who defended it… On all sides venerated statues fell under the hammer of the destroyer.  Mural paintings were covered with chalk, vestments and sacred vessels mutilated and destroyed on account of images in embroidery or enamel.  Masterpieces of art, which had nourished the devotion of the people, were publicly burnt, and the artist who dared to represent Christ, Our Lady, or the saints, was himself subjected to fire and torture together with those of the faithful who had not been able to restrain their sorrow at the sight of such destruction.  The shepherds bowed beneath the storm and yielded to regrettable compromises, and the reign of terror was soon supreme over the deserted flock. 
Dom Gueranger, The Liturgical Year, Feast of St. John Damascene
Who can tell all it was necessary to suffer for the establishing of the Congregation (of Jesus and Mary), and in every way and from all sides and for nearly thirty-six years? Have we not been abandoned sometimes even by our best friends? Have we not been calumniated by innumerable defamations? The world and hell have used all their endeavours to annihilate this Community in its infancy. But what are all the forces of the universe against a worm of the earth, an atom, which is in the hands of the Almighty and under the protection of the Queen of Heaven? The more the works of God participate in the cross of His Divine Son, the more do they participate in the graces and blessings which flow from it. 
St. John Eudes, from his Memoir
At the head of a few poor men of good-will, unknown peasants gathered together by the Franciscan Friars, this 'poor man of Christ' undertook to defeat the strongest and best organized army of the century.  On July 14, 1456, he broke through the Ottoman lines with John Hunyades, the only one of the Hungarian nobles who would accompany him, and revictualled Belgrade; and on July 22, feeling that he could no longer endure the defensive, he threw himself, to the stupefaction of Hunyades, on the enemy entrenchments.  His troops were armed only with flails and pitchforks, and their only strategy was the name of Jesus.  St. John had inherited this victorious battle-cry from his master, St. Bernardine of Siena.  The Psalmist said: 'Some trust in chariots and some in horses: but we will call upon the name of the Lord our God.'  This name, so holy and so terrible, proved once more the salvation of the people.  At the end of that memorable day twenty-four thousand Turks lay dead on the field of battle; three hundred cannon and all the spoils of the infidels were in the hands of the Christians, and Mohamet II was seeking a distant hiding-place for his shame. 
Dom Gueranger, The Liturgical Year, Feast St. John Capistran
Why is there such a fury against religion now? Because religion is the one reliable force that stands in the way of the power of the strong over the weak. The one reliable force that forms the foundation of the concept of the rule of law. The one reliable force that restrains the hand of the man of power. In an age of power-worship, the Christian religion has become the principal obstacle to the desire of earthly utopians for absolute power….  Left to himself, Man can in a matter of minutes justify the incineration of populated cities; the deportation, slaughter, disease and starvation of inconvenient people and the mass murder of the unborn. I have heard people who believe themselves to be good, defend all these things, and convince themselves as well as others. Quite often the same people will condemn similar actions committed by different countries, often with great vigour.
For a moral code to be effective, it must be attributed to, and vested in, a non-human source. It must be beyond the power of humanity to change it to suit itself. Its most powerful expression is summed up in the words 'Greater love hath no man than this, that a man lay down his life for his friends'.
Peter Hitchens, English journalist and author, The Rage Against God
Everything around us urges us to mourn. The images of the saints, the very crucifix on our altar, are veiled from our sight. The Church is oppressed with grief. During the first four weeks of Lent, she compassionated her Jesus fasting in the desert; His coming sufferings and crucifixion and death are what now fill her with anguish. We read in to-day's Gospel, that the Jews threaten to stone the Son of God as a blasphemer: but His hour is not yet come. He is obliged to flee and hide Himself. It is to express this deep humiliation, that the Church veils the cross. A God hiding Himself, that He may evade the anger of men - what a mystery! Is it weakness? Is it, that He fears death? No; we shall soon see Him going out to meet His enemies: but at present He hides Himself from them, because all that had been prophesied regarding Him has not been fulfilled. Besides, His death is not to be by stoning: He is to die upon a cross, the tree of malediction, which, from that time forward, is to be the tree of life. Let us humble ourselves, as we see the Creator of heaven and earth thus obliged to hide Himself from men, who are bent on His destruction! Let us go back, in thought, to the sad day of the first sin, when Adam and Eve hid themselves because a guilty conscience told them they were naked. Jesus has come to assure us of our being pardoned, and lo! He hides Himself, not because He is naked - He that is to the saints the garb of holiness and immortality - but because He made Himself weak, that He might make us strong.
Dom Gueranger, The Liturgical Year, Passiontide
"Charity is the life of the soul, even as the soul is the life of the body."
St. Thomas
"You say that My Father is your God, and you have not known Him; but I know Him." Their obstinacy in refusing to acknowledge Jesus as the Messias, has led these men to ignore that very God, whom they boast of honoring; for if they knew the Father, they would not reject His Son. Moses, and the Psalms, and the Prophets, are all a dead letter to them; these sacred Books are soon to pass into the hands of the Gentiles, who will both read and understand them. If, continues Jesus, I should say that I know Him not, I should be like to you, a liar." This strong language is that of the angry Judge who is to come down, at the last day, to destroy sinners. Jerusalem has not known the time of her visitation: the Son of God has visited her, He is with her, and she dares to say to Him: Thou has a devil! She says to the eternal Word, who proves Himself to be God by the most astonishing miracles, that Abraham and the prophets are greater than He! Strange blindness, that comes from pride and hardness of heart! The feast of the Pasch is at hand; these men are going to eat, and with much parade of religion, the flesh of the figurative lamb; they know full well that this lamb is a symbol or a figure, which is to have its fulfillment. The true Lamb is to be sacrificed by their hands, and they will not know Him. He will shed His Blood for them, and it will not save them. How this reminds us of those sinners, for whom this Easter promises to be as fruitless as those of the past years! Let us redouble our prayers for them, and beseech Our Lord to soften their hearts, lest trampling the Blood of Jesus under their feet, they should have it to cry vengeance against them before the throne of the heavenly Father. 
Dom Gueranger, The Liturgical Year, Passion Week
During the preceding four weeks, we have noticed how the malice of Jesus' enemies has been gradually increasing. His very presence irritates them; and it is evident that any little circumstance will suffice to bring the deep and long nurtured hatred to a head. The kind and gentle manners of Jesus are drawing to Him all hearts that are simple and upright; at the same time, the humble life He leads, and the stern purity of His doctrines, are perpetual sources of vexation and anger, both to the proud Jew that looks forward to the Messias being a mighty conqueror, and to the pharisee, who corrupts the Law of God, that he may make it the instrument of his own base passions.
Dom Gueranger, The Liturgical Year, Passiontide
The Old Evangelization
St. Vincent Ferrer possessed too, what, to say the least, may be looked upon as a wonderful grace of converting the Jews, since the number estimated to have become Christians by his ministry is said to be twenty-five thousand. Once when the Saint was preaching at Ezija in Spain, a Jewess of great wealth and influence in the place was amongst the audience. She was so obstinate in maintaining her errors that she did not welcome the light of the true faith which came to her from Vincent's words. As he spoke on, she silently tried to find an objection, yet as if the Saint read the secret struggle, as fast as she did this, he refuted her in his sermon, just as though he had been preaching for her sole benefit. At last she could bear it no longer, and moved to leave the church, but the congregation knowing her well, and hoping for good results if she would only listen, opposed her departure. Vincent seeing what passed, addressed these words from the pulpit, "I beg of you to let her go, but at the same time I ask those persons who are sitting under the porch to move their places." The invitation was obeyed, but the Jewess had no sooner reached it when it gave way, burying her under a heap of stones. The poor creature was of course dead. The Saint brought her back to life in the name of Jesus of Nazareth, and her first words were, "The Christian religion is the true one, and there is no salvation out of it." This wonderful conversion seems to belong more especially to the class of graces which are bestowed as much for the souls of others as for the individual in whose favour they work.
"These signs," our Lord says, "shall follow them that believe: In My Name they shall cast out devils, they shall speak with new tongues, they shall take up serpents, and if they shall drink any deadly thing, it shall not hurt them; they shall lay their hands upon the sick, and they shall recover." These words of our Lord are fully borne out in the life of His servant.
Three Catholic Reformers of the Fifteenth Century by Mary Allies, 1878
If in humility of heart St. Vincent Ferrer had predicted his own canonization, so one day in the same spirit he proclaimed himself to the people of Salamanca as the Angel of the Apocalypse. Both announcements rested upon the petition expressed in the words, Non nobis, Domine, non nobis, sed Nomini Tuo da gloriam.  "What, O Lord, if I should be a saint or even an angel to exalt Thy Name?"
He was speaking of the angel seen in the Apocalypse, who said to all the nations of the earth, "Fear God, and honour Him, because the hour of the Judgment is at hand."  "I am that angel," added the Saint. At these words a murmur was raised in the congregation, as if Vincent had spoken with presumption. He observed it, and wishing to confirm his assertion by a sign, as the apostle of One Who can cause weak things to confound the strong, he said, "Have patience, and be not scandalized at my words. You shall soon clearly see whether or not I am the Angel of the Apocalypse. Go to St. Paul's Gate. There you will find a dead woman. Bring her here. I will raise her to life to prove the truth of what I have been saying." The woman was found just in time, as they were carrying her out to burial, and brought to him. In the midst of a dead silence, the Saint addressed her, "Woman, in the name of God I command thee to arise." And she who had been dead immediately rose to her feet. "Now that thou canst speak, say whether or not I am the Angel of the Apocalypse who was to preach the Judgment to all men."  "Yes, Father," cried out this witness from beyond the tomb, "yes, you are that angel." "And now," pursued the Saint, "wilt thou die or live," and upon the woman's reply that she would willingly live, Vincent answered, "Live then." Her course was prolonged for many years, during which time she bore witness to her resurrection from the dead."
Three Catholic Reformers of the Fifteenth Century by Mary Allies, 1878
"I gaze upon the children of men to see whether anyone feels compassion for me, and, alas! I see but few. If many forget me, at least you, my daughter, do not forget me. Consider how much I have suffered."
The Blessed Virgin Mary to St. Bridget of Sweden
THAT ALL HOPE AND CONFIDENCE IS TO BE FIXED IN GOD ALONE
LORD, what is my confidence which I have in this life, or what is my greatest solace amongst all the things that appear under Heaven?  Is it not Thou, my Lord God, of Whose mercies there is no number?  Where was it ever well to me without Thee, or when was it ever ill with me when Thou wast present? I had rather be poor for Thy sake, than rich without Thee.  I prefer rather to sojourn upon earth with Thee, than to possess Heaven without Thee.  Where Thou art, there is Heaven; and there is death and Hell, where Thou art not. Thou art all my desire, and therefore I must needs sigh after Thee, and cry and pray.
In short, I cannot fully confide in anyone to bring me seasonable help in my necessities, save only in Thee, my God. Thou art my hope, my confidence, my comforter, and in all things most faithful.  All seek the things that are their own; Thou designest only my salvation and profit, and turnest all things to my good.  And although Thou expose me to various temptations and adversities, yet all this Thou ordainest for my good, who art wont to prove Thy beloved servants a thousand ways.  Under which probation Thou oughtest not less to be loved and praised, than if Thou didst replenish me with heavenly consolations.  In Thee, therefore, O Lord God, do I place all my hope and refuge; on Thee I cast all my tribulation and anguish; for I find all to be weak and inconstant whatever I behold out of Thee.  For neither will many friends be of service to me, nor can powerful auxiliaries assist me, nor wise counselors give me a profitable reply, nor the books of the learned give me consolation, nor any precious substance ransom me, nor any secret place secure me, if Thou Thyself do not assist, help, strengthen, comfort. instruct, and guard me.  For all things which seem to be for our peace and for our happiness, when Thou art absent are nothing, and contribute nothing to our felicity. Thou, therefore, art the fountain of all good, the height of life, and the depth of wisdom; and to trust in Thee above all things is the strongest comfort of Thy servants. Unto Thee do I lift up my eyes; in Thee, O my God, Father of mercies, I put my trust.  Bless and sanctify my soul with heavenly benediction, that it may be made Thy holy habitation and the seat of Thine eternal glory: and let nothing be found in the temple of Thy Divinity that may offend the eyes of Thy majesty. According to the greatness of Thy goodness and the multitude of Thy tender mercies, look down upon me, and give ear to the prayer of Thy poor servant, a far distant exile in the region of the shadow of death. Protect and preserve the soul of Thy poor servant amid so many dangers of this corruptible life, and direct him by Thine accompanying grace, along the path of peace, to the land of perpetual light. Amen  
Thomas a Kempis, The Following of Christ, chap.
"Know you not that the friendship of this world is the enemy of God?" 
James 4:4
Novus Ordo St. Pope JP II –the defender and promoter of the homosexual cabal within the Catholic Church, such as, the egregious pederast, Fr. Marcial Marciel!
John Paul Is No Catholic Saint - Remember that whole pedophilia scandal he ignored and the perpetrators he promoted?
By Polly Davis Doig, Newser Staff,  Apr 24, 2011
 (Newser) – On this Easter, Maureen Dowd turns to another resurrection of sorts next Sunday: The beatification of Pope John Paul II, or "PR boost" that Pope Benedict hopes to get from the "swiftest ascension toward sainthood on record." And while there was much to love about the "skiing cardinal, mountain-climbing poet, kayaking philosopher, (and) singing author," the "indelible stain" of the sex abuse scandal that John Paul presided over makes next week's ceremony a charade. "How can you be a saint if you fail to protect innocent children?" Dowd wonders in the New York Times.
"John Paul forfeited his right to beatification when he failed to establish a legal standard to remove pedophiles from the priesthood, and simply turned away for many years," she writes. The former pontiff failed to investigate credibly accused pedophiles, refused to put the clergy under the microscope, and "was passive to an absolute fault," one author tells Dowd. "He failed in mountainous terms." So rather than mumbled apologies and checks the Vatican slips to sex abuse victims, Dowd concludes that simply "not beatifying or canonizing John Paul would be hugely symbolic."
Holy Week Schedule 2023
<![if !supportLists]>1. <![endif]>Palm Sunday, April 2: 9:00 AM, Blessing and Distribution of the Palms followed by Procession and Mass with the reading of the Passion according to St. Matthew
<![if !supportLists]>2. <![endif]>Holy Monday, April 3: Mass 8:30 AM
<![if !supportLists]>3. <![endif]>Holy Tuesday, April 4: Mass 8:30 AM with the reading of the Passion according to St. Mark
<![if !supportLists]>4. <![endif]>Holy Wednesday (Spy Wednesday), April 5: Mass 8:30 AM with the reading of the Passion according to St. Luke. 18:00 Tenebrae (Note: Tenebrae is the office of Matins and Lauds for Holy Thursday anticipated. Booklets with the Divine Office for the hours of Tenebrae in both Latin and English are provided.)
<![if !supportLists]>5. <![endif]>Maundy (from Mandatum meaning, "commandment") Thursday, April 6: Mass 13:00 followed by Procession to the Altar of Repose, Stripping of the Altar, Vespers (recited recto tono), Mandatum (optional), Vigil at Altar of Repose; 18:00 Tenebrae
<![if !supportLists]>6. <![endif]>Good Friday, April 7: 11:00 Confessions, 11:30 Rosary of Reparation, 12:00 Mass of the Catechumens with the reading of the Passion according to St. John, the Great Intercessions, Veneration of the Cross, Mass of the Pre-sanctified, Vespers (recited recto tono); Tre Ore (three hours) completed with Stations of the Cross, Sermon on the Passion; 18:00 Tenebrae
<![if !supportLists]>7. <![endif]>Holy Saturday, April 8: 7:00 AM Blessing of the New Fire & Paschal Candle, Exultet, Prophecies, (Blessing of the Font and the baptism of any catechumens), Litanies, Mass of Easter Vigil with unveiling of the statues during the Gloria, Vespers;  Easter Food may be blessed if requested;  14:00 Matins & Lauds of Easter
<![if !supportLists]>8. <![endif]>Easter Sunday, April 9: 9:00 AM Mass only
"The wisdom that is from above is first chaste."
James 3:17
Luther casting stones in a glass house
The peasants have taken upon themselves the burden of three terrible sins against God and man; by this they have merited death in body and soul... they have sworn to be true and faithful, submissive and obedient, to their rulers... now deliberately and violently breaking this oath... they are starting a rebellion, and are violently robbing and plundering monasteries and castles which are not theirs... they have doubly deserved death in body and soul as highwaymen and murderers... they cloak this terrible and horrible sin with the gospel... thus they become the worst blasphemers of God and slanderers of his holy name.
Martin Luther, Against the Murderous, Thieving Hordes of Peasants, 1525
True Doctrinal Development –
If you sow wheat, you get an increase in wheat; if you sow lies, you get an increase in lies.
    "The growth of religion in the soul must be analogous to the growth of the body, which, though in process of years it is developed and attains its full size, yet remains still the same. There is a wide difference between the flower of youth and the maturity of age; yet they who were once young are still the same now that they have become old, insomuch that though the stature and outward form of the individual are changed, yet his nature is one and the same, his person is one and the same. An infant's limbs are small, a young man's large, yet the infant and the young man are the same. Men when full grown have the same number of joints that they had when children; and if there be any to which maturer age has given birth these were already present in embryo, so that nothing new is produced in them when old which was not already latent in them when children.
    This, then, is undoubtedly the true and legitimate rule of progress, this the established and most beautiful order of growth, that mature age ever develops in the man those parts and forms which the wisdom of the Creator had already framed beforehand in the infant... In like manner, it behooves Christian doctrine to follow the same laws of progress, so as to be consolidated by years, enlarged by time, refined by age, and yet, withal, to continue uncorrupt and unadulterate, complete and perfect in all the measurement of its parts, and, so to speak, in all its proper members and senses, admitting no change, no waste of its distinctive property, no variation in its limits...
    This rather should be the result,--there should be no discrepancy between the first and the last. From doctrine which was sown as wheat, we should reap, in the increase, doctrine of the same kind--wheat also; so that when in process of time any of the original seed is developed, and now flourishes under cultivation, no change may ensue in the character of the plant. There may supervene shape, form, variation in outward appearance, but the nature of each kind must remain the same."
St. Vincent Lerins, Commonitory
Virtue cannot grow in the company of vice. If the one is to flourish, the other must perish. Clear away, then, what is superfluous and vicious, and that which is wholesome and virtuous will at once spring up. Whatever you withhold from your lusts will turn to the profit and advantage of your spiritual life. Therefore let us take heed to cut down by a diligent self-examination the noxious growth of faults, vices, and defects, if we wish to see the flowers of every virtue bloom forth in the garden of our souls.
St Bernard
St. Paul says, "If we judge ourselves we shall not be judged." If we examine and search into our conscience, submitting it to a rigorous trial, and if, when we discover any sins, we wash them away with tears of contrition, we shall not be judged by God; in other words, we shall escape punishment at His awful judgment.
Rev. Cornelius a Lapide, The Great Commentary
The Novus Ordo Church by any other name would smell the same!
Pope John Paul II's first encyclical, Redemptor Hominis, (setting the theme of his papacy), was addressed primarily to members of the "sons and daughters of the Church."  So, exactly what Church is this that he was addressing?  Not once does the word "Roman" appear in the letter.  Not once does the word "Catholic" occur.  The letter is addressed to the "Church of the New Advent."  This Church is referenced by name four times in the document.  The Church of the New Advent traces its roots to Vatican II Council.  Pope John Paul II said in the letter that, "I am entering into the rich inheritance of the recent pontificates. This inheritance has struck deep roots in the awareness of the Church in an utterly new way, quite unknown previously, thanks to the Second Vatican Council."  The Church of the New Advent in "an utterly new way, quite unknown previously" has its own worship, doctrines, morality and traditions which are entirely foreign to the Roman Catholic Church. This Church of the New Advent has not "struck deep roots."  In fact, it has no roots at all.  We should be thankful to God that Pope Francis, who is entirely divorced from any Catholic teaching and tradition formation that might mask his actions, should make evident to all the "utterly new" moral implications of the Church of the New Advent's "utterly new" doctrines in a manner in which no faithful Catholic can fail to recognize as utterly foreign to the Church founded by Jesus Christ. 
Vatican Confirms what is Common Knowledge to Everyone Else!
Pope Francis "reveals his thought" by his "actions, gestures, attitudes, and omissions."   
One cannot say that Pope Francis did not actually answer the cardinals' Dubia, at least indirectly. His actions, gestures, attitudes and omissions reveal his thought as much as explicit words. And the support he has given to bishops' conferences that interpret Amoris Laetitia as a permission, at least in principle, for divorced and civilly "remarried" Catholics to receive sacramental absolution and Communion makes clear his own interpretation of Chapter 8 of Amoris Laetitia.
Francesco Cardinal Coccopalmerio, president of the Pontifical Council for Legislative Texts
"To mortify one passion, no matter how small, is a greater help in the spiritual life than many abstinences, fasts, and disciplines." 
St. Philip Neri
Now it can be said briefly that those who defend blindly and indiscriminately any judgment whatsoever of the Supreme Pontiff concerning every matter weaken the authority of the Apostolic See. They do not support it; they subvert it. They do not fortify it.  Peter has no need of our lies; he has no need of our adulation.
Fr. Melchoir Cano, O.P., First Chair of Theology at the University of Salamanca, Theologian at the Council of Trent
"But they act in a contrary way, for they come full of impurity to this mystery, and not only of that impurity to which, through the fragility of your weak nature, you are all naturally inclined (although reason, when free will permits, can quiet the rebellion of nature), but these wretches not only do not bridle this fragility, but do worse, committing that accursed sin against nature, and as blind and fools, with the light of their intellect darkened, they do not know the stench and misery in which they are. It is not only that this sin stinks before me, who am the Supreme and Eternal Truth, it does indeed displease me so much and I hold it in such abomination that for it alone I buried five cities by a divine judgment, my divine justice being no longer able to endure it. This sin not only displeases me as I have said, but also the devils whom these wretches have made their masters. Not that the evil displeases them because they like anything good, but because their nature was originally angelic, and their angelic nature causes them to loathe the sight of the actual commission of this enormous sin.
God the Father to St. Catherine of Siena, Dialogues
No sin in the world grips the soul as the accursed sodomy; this sin has always been detested by all those who live according to God.… Deviant passion is close to madness; this vice disturbs the intellect, destroys elevation and generosity of soul, brings the mind down from great thoughts to the lowliest, makes the person slothful, irascible, obstinate and obdurate, servile and soft and incapable of anything; furthermore, agitated by an insatiable craving for pleasure, the person follows not reason but frenzy.… They become blind and, when their thoughts should soar to high and great things, they are broken down and reduced to vile and useless and putrid things, which could never make them happy.... Just as people participate in the glory of God in different degrees, so also in hell some suffer more than others. He who lived with this vice of sodomy suffers more than another, for this is the greatest sin. 
St. Bernardine of Siena, Sermon
The Plot Thickens
Jesus is more than ever in danger of losing His life! The council of the nation assembles to devise a plan for His destruction. Listen to these men, slaves of that vilest of passions, jealousy. They do not deny the miracles of Jesus; therefore they are in a condition to pass judgment upon Him, and the judgment ought to be favourable. But they have not assembled to examine if He be or be not the Messias; it is to discuss the best plan for putting Him to death. And what argument will they bring forward to palliate the evident murder they contemplate? Political interests - their country's good. They argue thus: If Jesus be longer allowed to appear in public and work miracles, Judea will rise up in rebellion against the Romans, who now govern us, and will proclaim Jesus to be King; Rome will never allow us, the weakest of her tributaries, to insult her with impunity, and, in order to avenge the outrage offered to the Capitol, her armies will come and exterminate us.' Senseless counselors! If Jesus had come that He might be King after this world's fashion, all the powers of the earth could not have prevented it. Again - how is it that these chief priests and Pharisees, who know the Scriptures by heart, never once think of that prophecy of Daniel, which foretells that, in seventy weeks of years after the going forth of the decree for the rebuilding of the temple, the Christ shall be slain, and the people that shall deny Him shall cease to be His: moreover, that, after this crime, a people led on by a commander shall come and destroy Jerusalem; the abomination of desolation shall enter the holy place, the temple shall be destroyed, and the desolation shall last even to the end. [Dan. ix. 26-27] How comes it, that this prophecy is lost sight of? Surely, if they thought of it, they would not put Christ to death; for, by putting Him to death, they ruin their country.
But to return to the council. The high-priest, who governed the Synagogue during the last days of the Mosaic Law, is a worthless man, by name Caiphas; he presides over the council. He puts on the sacred ephod, and he prophesies; his prophecy is from God, and is true. Let us not be astonished: the veil of the temple is not yet rent asunder; the covenant between God and Juda is not yet broken. Caiphas is a bloodthirsty man, a coward, a sacrilegious wretch; still, he is high-priest, and God speaks by his mouth. Let us hearken to this second Balaam: Jesus shall die for the nation, and not only for the nation, but to gather in one the children of God, that were dispersed. Thus, the Synagogue is near her end, and is compelled to prophesy the birth of the Church, and that this birth is to be by the shedding of Jesus' Blood. Here and there throughout the world, there are children of God who serve Him among the Gentiles, as did the centurion Cornelius; but there is no visible bond of union among them. The time is at hand, when the great and only city of God is to appear on the mountain, and all nations shall flow unto it. [Is. ii. 2.] As soon as the Blood of the new Testament shall have been shed, and the Conqueror of death shall have risen from the grave, the day of Pentecost will convoke, not the Jews to the temple of Jerusalem, but all nations to the Church of Jesus Christ. By that time, Caiphas will have forgotten the prophecy he uttered; he will have ordered his servants to piece together the veil of the Holy of holies, which was torn in two at the moment of Jesus' death; but this veil will serve no purpose, for the Holy of holies will be no longer there: a clean oblation will be offered up in every place, the Sacrifice of the new Law; [Malach. i. 11] and scarcely shall the avengers of Jesus' death have appeared on Mount Olivet, than a voice will be heard in the sanctuary of the repudiated temple, saying: 'Let us go out from this place!' 
Dom Gueranger, The Liturgical Year, Passiontide
But you are a chosen generation, a kingly priesthood, a holy nation, a purchased people: that you may declare his virtues, who hath called you out of darkness into his marvellous light: Who in time past were not a people: but are now the people of God. 1 Peter 2: 9-10
Without the Sacrament there can be no reception of the Character, and thus no participation in a "kingly priesthood"!
The Sacraments produce a Character, insofar as by them we are deputed to the worship of God according to the rite of Christian religion. Wherefore, Dionysius the Areopagite (On the Ecclesiastical Hierarchy) says God "by a kind of Sign grants a share of Himself to those who approach Him," and then adds, "by making them God-like and communicators of divine gifts." Now, the worship of God consists either in receiving divine gifts or in bestowing them on others. And for both these purposes, some power is needed. Consequently, a Character signifies a certain spiritual power ordained unto things pertaining to divine worship. [.....]
Each of the faithful is deputed to receive things pertaining to the worship of God; and this, properly speaking, is the purpose of the sacramental Character. Now, the whole rite of the Christian religion is derived from the Priesthood of Christ. Consequently, it is obvious that the sacramental Character is specifically the Character of Christ, to Whose Character the faithful are likened by reason of the sacramental Characters, which are nothing but certain participation of Christ's Priesthood.
St. Thomas Aquinas
The IRISH Famine: 1845-1852 – or tricks of political persecution the English taught "Uncle" Joe Stalin
FOOD for APOSTASY: Now Ireland, who suffered hundreds of years of persecution and would rather starve to death than apostatize from the Catholic faith, could not be held by the Novus Ordo religion! 
Throughout the entire period of the Famine, Ireland was exporting enormous quantities of food. In Ireland before and after the famine, Cormac O'Grada points out, "Although the potato crop failed, the country was still producing and exporting more than enough grain crops to feed the population. But that was a 'money crop' and not a 'food crop' and could not be interfered with."
In History Ireland magazine, Christine Kinealy, a Great Hunger scholar, lecturer, and Drew University professor, relates her findings: Almost 4,000 vessels carried food from Ireland to the ports of Bristol, Glasgow, Liverpool and London during 1847, when 400,000 Irish men, women and children died of starvation and related diseases. She also writes that Irish exports of calves, livestock (except pigs), bacon and ham actually increased during the Famine. This food was shipped under British military guard from the most famine-stricken parts of Ireland; Ballina, Ballyshannon, Bantry, Dingle, Killala, Kilrush, Limerick, Sligo, Tralee and Westport. A wide variety of commodities left Ireland during 1847, including peas, beans, onions, rabbits, salmon, oysters, herring, lard, honey, tongues, animal skins, rags, shoes, soap, glue and seed. The most shocking export figures concern butter. Butter was shipped in firkins, each one holding 9 imperial gallons; 41 litres. In the first nine months of 1847, 56,557 firkins (509,010 imperial gallons; 2,314,000 litres) were exported from Ireland to Bristol, and 34,852 firkins (313,670 imperial gallons; 1,426,000 litres) were shipped to Liverpool, which correlates with 822,681 imperial gallons (3,739,980 litres) of butter exported to England from Ireland during nine months of the worst year of the Famine. The problem in Ireland was not lack of food, which was plentiful, but the price of it, which was beyond the reach of the poor.
Celil Woodham-Smith, an authority on the Irish Famine, wrote in The Great Hunger: Ireland 1845-1849 that no issue has provoked so much anger and embittered relations between England and Ireland "as the indisputable fact that huge quantities of food were exported from Ireland to England throughout the period when the people of Ireland were dying of starvation." […….]
 (Protestant) Landlords were responsible for paying the rates of every tenant whose yearly rent was £4 or less. Landlords whose land was crowded with poorer tenants were now faced with large bills. They began clearing the poor tenants from their small plots, and letting the land in larger plots for over £4 which then reduced their debts. In 1846, there had been some clearances, but the great mass of evictions came in 1847. According to James S. Donnelly Jr., it is impossible to be sure how many people were evicted during the years of the famine and its immediate aftermath. It was only in 1849 that the police began to keep a count, and they recorded a total of almost 250,000 persons as officially evicted between 1849 and 1854.
Donnelly considered this to be an underestimate, and if the figures were to include the number pressured into "voluntary" surrenders during the whole period (1846–1854) the figure would almost certainly exceed half a million persons. While Helen Litton says there were also thousands of "voluntary" surrenders, she notes also that there was "precious little voluntary about them." In some cases, tenants were persuaded to accept a small sum of money to leave their homes, "cheated into believing the workhouse would take them in."
West Clare was one of the worst areas for evictions, where landlords turned thousands of families out and demolished their derisory cabins. Captain Kennedy in April 1848 estimated that 1,000 houses, with an average of six people to each, had been leveled since November. The Mahon family of Strokestown House evicted 3,000 people in 1847, and were still able to dine on lobster soup.
After Clare, the worst area for evictions was County Mayo, accounting for 10% of all evictions between 1849 and 1854. The Earl of Lucan, who owned over 60,000 acres (240 km2) was among the worst evicting landlords. He was quoted as saying 'he would not breed paupers to pay priests'. Having turned out in the parish of Ballinrobe over 2,000 tenants alone, the cleared land he then used as grazing farms. In 1848, the Marquis of Sligo owed £1,650 to Westport Union; he was also an evicting landlord, though he claimed to be selective, saying he was only getting rid of the idle and dishonest. Altogether, he cleared about 25% of his tenants.
[……]Calcutta is credited with making the first (relief) donation of £14,000. The money was raised by Irish soldiers serving there and Irish people employed by the East India Company. Pope Pius IX sent funds and Queen Victoria (head of the Church of England) donated £2,000….. (about one brass farthing for every Irish Catholic who starved to death).  Wikipedia
My union with You in Holy Communion will be more perfect to the degree that I become more like You by the practice of the virtues.
St. Mary Magdalen dei Pazzi
"As the Sacred Scripture says, the Sodomites were wicked and exceedingly sinful. Saint Peter and Saint Paul condemn this nefarious and depraved sin. In fact, the Scripture denounces this enormous indecency thus: 'The scandal of Sodomites and Gomorrhans has multiplied and their sins have become grave beyond measure.' So the angels said to just Lot, who totally abhorred the depravity of the Sodomites: 'Let us leave this city....' Holy Scripture does not fail to mention the causes that led the Sodomites, and can also lead others, to this most grievous sin. In fact, in Ezechiel we read: 'Behold this was the iniquity of Sodom: pride, fullness of bread, and abundance, and the idleness of her, and of her daughters: and they did not put forth their hand to the needy, and the poor. And they were lifted up, and committed abominations before me; and I took them away as thou hast seen' (Ezech. 16: 49-50). Those unashamed of violating divine and natural law are slaves of this never sufficiently execrated depravity."
St. Peter Canisius, S.J., Doctor of the Church
Around four o'clock in the afternoon on January 3rd 1944, in the convent chapel of Tuy, in front of the Tabernacle, Our Lady urged Sister Lucia to write the text of the Third Secret and Sister Lucia recounts:
"I felt my spirit inundated by a mystery of light that is God and in Him I saw and heard the point of a lance like a flame that is detached touch the axis of the earth and it trembles: mountains, cities, towns and villages with their inhabitants are buried. The sea, the rivers and clouds exceed their boundaries, inundating and dragging with them in a vortex, houses and people in a number that cannot be counted; it is the purification of the world from the sin in which it is immersed. Hatred, ambition, provoke the destructive war. After I felt my heart racing and in my spirit a soft voice that said: 'In time, one faith, one baptism, one Church, Holy, Catholic, Apostolic. In eternity, Heaven!' This word 'Heaven' filled my heart with peace and happiness in such a way that, almost without being aware of it, I kept repeating to myself for a long time: Heaven, Heaven!!"
A Path Under the Eyes of Mary (Um Caminho sob o olhar de Maria), published in 2013 by the Carmel of Coimbra
Fruits of Feminism: The Catholic Historian, Christopher Dawson, says that no matriarchal society has ever produced a high culture in the history of mankind!
In the U.S. 68% of all children are born to an unwed mother or to a mother that will soon be divorced.  The Catholic family that was the building block for Catholic culture and thus western civilization is gone and leaving only crumbling husk that cannot continue.
We speak in metaphors (about God) and must speak with the utmost caution. But when we speak of love in God we are talking in literal terms; this is true of God and cannot be said too strongly, there is no need for caution, no apology for the seeming extravagance of love's language.  St. Thomas, for example, makes so bold as to say: "A lover is placed outside himself, and made to pass into the object of his love, inasmuch as he wills good to the beloved; and works for that good by his providence even as he works for his own." To apply this general truth of love to God, he calls on Dionysius the Pseudo-Areopagite, lest he seem to be going too far: "On this, that God Himself, the cause of all things, by His abounding love and goodness, is placed outside Himself by His providence for all existing things." Much bolder things must be said when it is a question of the divine love that God placed in a man's heart, the love we know as charity; the point here is the truth that thrusts its sharp point at the very heart of the universe: God loves.  
Rev. Frs. Walter Farrell, O.P., S.T. M. and Martin Healy, S.T.D., My Way of Life, Pocket Edition of St. Thomas
By the Character of Baptism, we are one with our Lord in the unity of His Mystical Body, and the very Character by which we are incorporated into that sublime unity is a certain participation of His Priesthood. On the Cross, Christ was alone. At the altar, He is no longer alone; it is the Whole Christ, to use St. Augustine's phrase, that is, Christ and His members, who now offer sacrifice to the Blessed Trinity, the members being co-offerers with the Invisible Principal Offerer and His visible ministerial offerer, the priest. And we can be co-offerers because the Character of Baptism is a participation, on our level, in the Priesthood of our Lord. Our oneness in Christ causes all distinctions on a lower level to dwindle into insignificance.
Fr. Denis Fahey
For as many of you as have been baptized in Christ, have put on Christ (Galatians 3:27).
"Saint Paul insists: 'If we have been planted together with Christ in the likeness of His death, we shall be also in the likeness of His resurrection' (Romans 6:5). And he is right in saying this; for now that the True Vine has been planted, we have also been grafted into His death by participation at Baptism." 
St. Cyril of Jerusalem
"By Baptism we are incorporated into the Passion and Death of Christ, as St. Paul says: 'If we be dead with Christ, we believe that we shall also live together with Christ' (Romans 6:8). From which it is clear that the Passion of Christ is communicated to the baptized person... as though he himself had suffered and died." 
St. Thomas Aquinas
"For there is no damnation to those who are truly buried together with Christ by Baptism unto death." 
Council of Trent
Yet now he hath reconciled in the body of his flesh through death, to present you holy and unspotted, and blameless before him: If so ye continue in the faith, grounded and settled, and immoveable from the hope of the gospel which you have heard… (Col 1:22-23). 
St. Paul
Necessity of Mortification
It is clear that these innovations have nothing in common with the doctrine of Our Lord and the Apostles, nor with the life of Christ and the saints. Our Lord did not come into this world for enjoyment and to perform a human work, but to do the will of His Father and realize the divine work of redemption which He accomplished by dying on the Cross. This was the aim of His whole life.
The saints have imitated Him. Let it suffice to recall the flagellations of St. Dominic; the mortifications of St. Catherine of Siena who, to conquer herself, forced herself to drink the blood of the wounds of the cancerous; what St. Antoninus did when he threw the key to his penitential shirt of iron into the Arno River so that he could no longer take it off. Remember St. Rose of Lima, Blessed Henry Suso, St. Louis Bertrand, and closer to us, Father Lacordaire. Did they give up the law of mortification?
Our Lord said: "If anyone wishes to follow Me, let him deny himself." And again: "In order to sprout and reproduce, the grain of wheat must die"; "He who refuses to die to himself and loves his soul in a manner that is too sensate, will lose it"; "What does it benefit a man to gain the universe, the esteem of the world and fame, if he then loses his soul?"
St. Paul: original sin and its consequences
St. Paul does not only say that we must regulate and moderate our passions, but adds that we must punish our body to reduce it to servitude (I Cor. 9, 27). In our members is a law contrary to reason, that is, the flesh has desires in opposition to those of the spirit. He goes still further:  "You cannot belong to Christ Jesus unless you crucify all self-indulgent passions and desires" (Gal. 3, 24). The flesh or, as the Apostle says, "the old man" is not only the body. It is the whole man with his physical and moral life as born from Adam.
This natural man always remains in us here below, even after the grace of Christ has raised us up again, healed us, and has begun in us the work of deification, that is, of configuration to the Word. This natural man does not represent pure human nature as it came from the hands of God, but the erring nature oriented toward the earth, hungry for its own goods, desirous of its pleasures. It is man dominated by his immense unconscious egoism, dreaming of ultimate happiness here below. He is the so-called "go-getter" who desires only status. We find him represented everywhere, in all ranks, even among those who make profession of renunciation and humility.
This "old man" always lives in our nature devoid of grace. We must mortify him, reducing him in practice to impotence and sterility, not permitting him to bear his fruit, namely, sin. We live two lives, two contradictory lives, hostile and incompatible. One of the two must disappear that the other may develop.
It is true that our passions by their nature are neither good nor evil. They are forces to utilize, not destroy. Yet, after original sin our nature is inclined to evil, and it is this persistent inclination that we must definitely kill, mortify. In this Christian temperance differs from the purely natural temperance that the world knows. From this it can be deduced that if the dogma of original sin and its consequences forms an essential part of the doctrine of Christianity, then mortification is also an essential part.
Actual sin and its consequences
It is not only the consequences of original sin that impose mortification on us, but also actual sin and its consequences. Repeated actual sin generates vices. Although absolution, in restoring grace, gives us back the supernatural virtues opposed to these vices, these virtues are almost inoperative in us because their very unfolding and development remain so impeded by the had dispositions that the vices leave behind, bad dispositions that remain in the temperament and often are almost unnoticed.
Not only must we moderate and regulate these consequences of sin but also destroy them since they constitute one of the most dangerous ferments that we carry within ourselves. Naturalism pays little attention to this because it ignores both the infinite gravity of sin as an offense against God and sin's profound consequences for the interior life of the soul in this life and the next. Since Naturalism is essentially superficial, it is content to establish a shallow harmony between spirit and body, between pride, egoism, and love of duty. It is not concerned with extirpating the remnants of sin which are a continual source of innumerable venial sins: sensuality, sloth, laxity, slander, calumny, rash judgments, pride, unbelief, presumption, and forgetfulness of God.
When venial sin is considered as something insignificant, when "it is drunk in like water," how can one be concerned with mortification or renunciation? If, on the other hand, sin is considered as the greatest of all evils, then mortification, which is basically none other than death to sin, must be an essential part of Christianity. Therefore, the true Christian understands that his first duty is that of doing penance, that is, detesting sin, feeling regret for it, avoiding it, and expiating it. This part of mortification is evidently necessary for all. Moreover, the Christian must practice humility, recognizing that alone, without the help of God, he can do nothing for his own salvation; that all he has from himself is infinitely inferior to what other souls have through grace. Hence, he must despise himself, that is, despise all in himself that is not from God but which is instead a deformation of the divine work.
Further, as the saints say and as St. Catherine of Siena continually repeated, the Christian must hate himself for love of divine justice. In other words, he must hate all in himself that is not from God and that injures the natural rights God has over his thought, his heart, his body, and his soul. He ought to be armed with a holy hatred for the remnants of sin that remain in him, and, as St. Paul says, crucify the flesh with its concupiscences.
Such are the rigorous laws against sin in the Gospel doctrine, unknown to the pagan world and the greatest philosophers. This asceticism, preached by John the Baptist even prior to Our Lord to prepare souls for His coming, is an essential part of Christianity.
Rev. Reginald Garrigou-Lagrange, O.P, His Last Writings, Necessity of Mortification
"Accept this Scapular. It shall be a sign of salvation, a protection in danger, and a pledge of peace. Whosoever dies clothed in this Scapular shall not suffer eternal fire." 
Our Lady of Mount Carmel to St. Simon Stock
Remember in your charity:     
Remember the welfare of our expectant mothers: Andrea Ebert and Erika Zepeda,
For the health and welfare of Katherine Wedel,
Robert Hickson, a faithful Catholic apologist who is in failing health and for his wife, Maike, and children,
For the spiritual welfare of the Carmelite nuns in Fairfield, PA,
Geralyn Zagorski, recovery of her health and spiritual welfare, is the petition of Philip Thees,
For the grandson of Joe & Liz Agusta,
The health of Joseph Cox,
Fr. Waters requests our prayers for the health and spiritual welfare of Elvira Donaghy,
For the health and conversion of Stephen Henderson,
Fr. Paul DaDamio requests our prayers for the welfare of Rob Ward, and his sister, Debra Wagaman,
For the health and spiritual welfare of Peggy Cummings, the neice of Camila Meiser, who is gravely ill,
Kaitlyn McDonald, for the recovery of her health and spiritual welfare,
Roco Sbardella, for his health and spiritual welfare,
Mufide Rende requests our prayers for the spiritual and physical welfare of the Rende Family,
The welfare of the Sal Massinio family is the petition of the Drew's,
The Vargas' request our prayers for the spiritual welfare of their son, Nicholas,
Monica Bandlow petitions prayers for Kathy Simons, Regina Quinn, James Mulgrew, Ruth Beaucheane, John Kopczynski, Roger & Mandy Owen Family, for the welfare of Lazarus Handley, his mother, Julia, and his brother, Raphael, with Down's Syndrome,
Fr. Waters requests prayers for the spiritual and physical welfare of Frank McKee,
Nancy Bennett and Julia McDonald, for the recovery of their health,
For the spiritual welfare of Mark Roberts, a Catholic faithful to tradition,
Philip Thees asks our prayers for the recovery of Bridget McGuigan, recent hand injury,
Joe Sentmanet request prayers for Scott Nettles who is gravely ill and in need of conversion,
Michael Brigg requests our prayers for the health of John Romeo,
The health and welfare of Gene Peters,
Conversion of Anton Schwartzmueller, is the paryer request of his children,
Stacy Fernandez requests are prayers for the heath of Terry Patterson, Steven Becerra, and Roberto Valez,
Christine Kozin, for her health and spiritual welfare,
Teresa Gonyea, for her conversion and health, is the petition of her grandmother, Patricia McLaughlin,
Nolan Moran, a three year old diagnosed with brain tumor, and his family,
For the health of Sonia Kolinsky,
Jackie Dougherty asks our prayers for her brother who is gravely ill, John Lee,
Rose Bradley asks our prayers for the health and spiritual welfare of her granddaughter, Meg Bradley,
Timothy & Crisara, a couple from Maryland have requested our prayers for their spiritual welfare,
Celine Pilegaard, the seven year old daughter of Cynthia Pilegaard, for her recovery from burn injuries,
Rafaela de Saravia, for her health and welfare,
Mary Mufide,  requests our prayers for her family,
Abbe Damien Dutertre, traditional Catholic priest arrested by Montreal police while offering Mass,
Francis (Frank) X.  McLaughlin, for the recovery of his health,
Nicholas Pell, for his health and spiritual welfare is the petition of Camilla Meizer,
Mary Kaye Petr, her health and welfare is petitioned by Camilla Meizer,
The welfare of Excellency Archbishop Carlo Maria Viganò,
The welfare of Rev. Fr. Martin Skierka, who produces the traditional Ordo in the U.S.,
For the health and welfare of Katie Wess, John Gentry, Vincent Bands, Todd Chairs, Susan Healy and James O'Gentry is the petition of Camilia,
Marieann Reuter, recovery of her health, Kathy Kepner, for her health, Shane Cox, for his health, requests of Philip Thees,
Thomas A. Nelson, long time faithful traditional Catholic the founder and former owner of TAN Books & Publishing, suffered a recent stroke,
The Joseph Cox Family, their spiritual welfare,
The Thomas Dube Family, for their conversion and spiritual welfare,
Luis Rafael Zelaya, the brother of Claudia Drew, spiritual welfare,   
For the health of Kim Cochran, the daughter-in-law of Joseph and Brenda Cochran, the wife of their son Joshua,
Louie Verrecchio, Catholic apologist, who has a health problem,
John Minidis, Jr. family, for help in their spiritual trial,
Joann DeMarco, for her health and spiritual welfare,
Regina (Manidis) Miller, her spiritual welfare and health,   
Melissa Elena Levitt, her conversion, and welfare of her children,
For the grace of a holy death, Nancy Marie Claycomb,
The health and spiritual welfare of Tom Grow, Amanda Gardner, and Alex Estrada,
Conversion of Annette Murowski, and her son Jimmy,
Brent Keith from Indiana has petitioned our prayers for the Keith Family,
The welfare of the Schmedes Family, and the Mike and Mariana Donohue Family,
The spiritual welfare Robert Holmes Family,
For the spiritual and temporal welfare of Irwin Kwiat,
Fr. Waters asks our prayers for Elvira Donaghy,
Kimberly Ann, the daughter of John and Joann DeMarco, for her health and spiritual welfare,
Mufide Rende, a traditional Catholic from India has asked our prayers for her welfare and he family members, living and deceased,
Mary and Bill Glatz, the welfare of their family,
Barbara Harmon, who is ill, and still cares for her ailing parents,
Jason Green, a father of ten children, recovery of his health,
For the health and welfare of Sorace family,
Fr. Waters asks our prayers for the health and spiritual welfare of Brian Abramowitz,
Thomas Schiltz family, in grateful appreciation for their contribution to the beauty of our chapel,
Welfare of Bishop Richard Williamson, for strength and courage in the greater battles to come,
John Rhoad, for his health and spiritual welfare,
Kathy Boyle, requests our prayers for her welfare,
Joyce Laughman and Robert Twist, for their conversions,
Michael J. Brigg & his family, who have helped with the needs of the Mission,
Nancy Deegan, her welfare and conversion to the Catholic Church,
Francis Paul Diaz, who was baptized at Ss. Peter & Paul, asks our prayers for his spiritual welfare,
The conversion of Rene McFarland, Lori Kerr, Cary Shipman and family, David Bash, Crystal and family, Larry Reinhart, Costanzo Family, Kathy Scullen, Marilyn Bryant, Vicki Trahern and Time Roe are the petitions of Gene Peters,
For the conversion of Ben & Tina Boettcher family, Karin Fraessdorf, Eckhard Ebert, and Fahnauer family,
Fr. Waters requests our prayers for Br. Rene, SSPX who has been ill, and for Fr. Thomas Blute, 
For the health and conversion of Kathryn Lederhos, the aunt of David Drew,
For the welfare of Fr. Paul DaDamio and Fr. William T. Welsh,
The Drew's ask our prayers for the welfare of Joe & Tracy Sentmanat family, Keith & Robert Drew, Christy Koziol & her children, Fred Nesbit and Michael Nesbit families, and Gene Peters Family, the John Manidis Family, the Sal Messinio Family, Michael Proctor Family,
Ryan Boyle grandmother, Jane Boyle, who is failing health,
Mel Gibson and his family, please remember in our prayers,
Rev. Timothy A. Hopkins requested our prayers for the welfare of  his Fr Jean-Luc Lafitte,
Ebert's request our prayers for the Andreas & Jenna Ortner Family,
Joyce Paglia has asked prayers for George Richard Moore Sr. & his children, and her brother, George Panell,
Philip Thees asks our prayers for his family, for McLaughlin Family, the welfare of Dan & Polly Weand, the conversion of Sophia Herman, Tony Rosky, the welfare Nancy Erdeck, the wife of the late Deacon Erdeck, John Calasanctis, Tony Rosky, James Parvenski and  Kathleen Gorry.
Pray for the Repose of the Souls:
Monica Bandlow request our prayers for the repose of the soul of Fr. Christopher Darby, SSPX who died on March 17,
Joseph Sparks, a devout and faithful Catholic to tradition died February 25, 
Joyce Paglia, died January 21, and Anthony Paglia, died January 28, who were responsible for the beautiful statuary in our chapel,
Joe Sentmanet request prayers for Richard Giles and Claude Harmon who converted to the Catholic faith shortly before their deaths, 
Robert Arch Ward, a friend of Monica Bandlow, died January 10,
Rodolfo Zelaya, the brother of Claudia Drew, died January 9,
Elizabeth Agosta petitions our prayers for Joseph Napolitano, her brother, who died January 2,
Michael Dulisse, died on December 26,
Michael Proctor, a close friend of the Drews, died November 9,
Richard Anthony Giles, the father-in-law of Joe Sentmanat converted to the Catholic faith on All Saints Day, died November 5,
Robert Kolinsky, the husband of Sonja, died September 18,
Gabriel Schiltz, the daughter of Thomas & Gay Schiltz, died August 21,
Mary Dimmel, the mother –in-law of Victoria Drew Dimmel, died July 18,
Michael Nesbit, the brother-in-law and dear friend of the Drew's, died July 14,
Thomas Thees, the brother of Philip, died June 19,
Carmen Ragonese, died June 22,
Juanita Mohler, a friend of Camella Meiser, died June 14,
Monica Bandlow request our prayers for Michelle Donofrio McDowell, her cousin, died March 5, and Patricia Fabyanic, the Prefect of Our Lady's Sodality, March 8, John Kinney, died December 21, and Willaim Price, Jr. who died December,
Kathleen Elias, died February 14,
Hernan Ortiz, the brother of Fr. Juan Carlos Ortiz, died February 3,
Mary Ann Boyle, the mother of a second order Dominican nun, a first order Dominican priest, and a SSPX priest, died January 24, 
John DeMarco, who attended this Mission in the past, died January23,
Charles O'Brien, the father of Marlene Cox, died December 30,
Mufide Rende requests our prayers for the repose of the souls of her parents, Mehmet & Nedime,
Kathleen Donelly, died December 29 at 91 years of age, ran the CorMariae website,
Matthew O'Hare, most faithful Catholic, died at age 40 on November 30,
Rev. Patrick J. Perez, a Catholic priest faithful to tradition, pastor Our Lady Help of Christians, Garden Grove, CA, November 19,
Elizabeth Benedek, died December 14, requested by her niece, Agnes Vollkommer,
Dolores Smith and Richard Costello, faithful Catholics, died November,
Frank D'Agustino, a friend of Philp Thees, died November 8,
Fr. Dominique Bourmaud, of the SSPX, Prior of St. Vincent in Kansas City, died September 4,
Pablo Daniel Silva, the brother of Elizabeth Vargas, died August 18,
Rose Bradley, a member of Ss. Peter & Paul, died July 14,
Patricia Ellias, died June 1, recently returned to the Church died with the sacraments and wearing the brown scapular,
Joan Devlin, the sister-in-law of Rose Bradley, died May 18,
William Muligan, died April 29, two days after receiving the last sacraments,
Robert Petti, died March 19, the day after receiving the last sacraments,
Mark McDonald, the father of Kyle, who died December 26,
Perla Otero, died December 2020, Leyla Otero, January 2021, cousins of Claudia Drew,
Mehmet Rende, died December 12, who was the father of Mary Mufide,
Joseph Gravish, died November 26, 100 year old WWII veteran and daily communicant,
Jerome McAdams, the father of, died November 30,
Rev. James O'Hara, died November 8, requested by Alex Estrada,
Elizabeth Batko, the sacristan at St. John the Baptist in Pottstown for over 40 years, died on First Saturday November 7 wearing the brown scapular,
Fr. Anthony Cekada, a traditional Catholic priest, died September 11,
William Cox, the father of Joseph Cox, who died September 3,
James Larson, Catholic apologists, author of War Against Being publication, died July 6, 2020, 
Hutton Gibson, died May 12,
Sr. Regina Cordis, Immaculate Heart of Mary religious for sixty-five years, died May 12,
Leslie Joan Matatics, devoted Catholic wife and mother of nine children, died March 24,
Victoria Zelaya, the sister-in-law of Claudia Drew, died March 20,
Ricardo DeSilva, died November 16, our prayers requested by his brother, Henry DeSilva,
Roland H. Allard, a friend of the Drew's, died September 28,
Stephen Cagorski and John Bogda, who both died wearing the brown scapular,
Cecilia LeBow, a most faithful Catholic,
Rose Cuono, died Oct 23,
Sandra Peters, the wife of Gene Peters, who died June 10 receiving the sacraments and wearing our Lady's scapular,
Rev. Francis Slupski, a priest who kept the Catholic faith and its immemorial traditions, died May 14,
Martha Mochan, the sister of Philip Thees, died April 8,
George Kirsch, our good friend and supporter of this Mission, died February 15,
For Fr. Paul J. Theisz, died October 17, is the petition of Fr. Waters,
Fr. Mecurio Fregapane, died Jan 12, was not a traditional priest but always charitable,
Fr. Casimir Peterson, a priest who often offered the Mass in our chapel and provided us with sound advice, died December 4,
Fr. Constantine Bellasarius, a faithful and always charitable Eastern Rite Catholic Melkite priest, who left the Roman rite, died November 27,
Christian Villegas, a motor vehicle accident, his brother, Michael, requests our prayers,
John Vennari, the former editor of Catholic Family News, and for his family's welfare, April 4,
Mary Butler, the aunt of Fr. Samuel Waters, died October 17,
Joseph DeMarco, the nephew of John DeMarco, died October 3,
John Fergale, died September 25 after receiving the traditional sacramental rites of the Church wearing the brown scapular,
John Gabor, the brother of Donna Marbach, died September 9,
Fr. Eugene Dougherty, a faithful priest, fittingly died on the Nativity of the BVM after receiving the traditional Catholic sacraments,
Phyllis Schlafly, died September 5,
Helen Mackewicz, died August 14,
Mark A. Wonderlin, who died August 2,
Fr. Carl Cebollero, a faithful priest to tradition who was a friend of Fr. Waters and Fr. DeMaio,
Jessica Cortes, a young mother of ten who died June 12,
Frances Toriello, a life-long Catholic faithful to tradition, died June3, the feast of the Sacred Heart, and her husband Dan, died in 1985, 
John McLaughlin, a friend of the Drew's, died May 22,
Angela Montesano, who died April 30, and her husband, Salvatore, who died in July 3, 2013,
Charles Schultz, died April 5, left behind nine children and many grandchildren, all traditional Catholics,
Esperanza Lopez de Callejas, the aunt of Claudia Drew, died March 15,
Fr. Edgardo Suelo, a faithful priest defending our traditions who was working with Fr. Francois Chazal in the Philippines, died February 19,
Conde McGinley, a long time laborer for the traditional faith, died February 12, at 96 years,
The Drew family requests your prayers for Ida Fernandez and Rita Kelley, parishioners at St. Jude,
Fr. Stephen Somerville, a traditional priest who repented from his work with the Novus Ordo English translation, died December 12,
Fr. Arturo DeMaio, a priest that helped this Mission with the sacraments and his invaluable advice, died December 2,
J. Paul Carswell, died October 15, 2015,
Solange Hertz, a great defender of our Catholic faith, died October 3, the First Saturday of the month,
Paula P. Haigh, died October 22, a great defender of our Catholic faith in philosophy and natural science,
Gabriella Whalin, the mother of Gabriella Schiltz, who died August 25,
Mary Catherine Sick, 14 year old from a large traditional Catholic family, died August 25,
Fr. Paul Trinchard, a traditional Catholic priest, died August 25,
Stephen J. Melnick, Jr., died on August 21, a long-time faithful traditional Catholic husband and father, from Philadelphia,
Patricia Estrada, died July 29, her son Alex petitions our prayers for her soul,
Fr. Nicholas Gruner, a devoted priest & faithful defender of Blessed Virgin Mary and her Fatima message, died April 29,
Sarah E. Shindle, the grandmother of Richard Shindle, died April 26,
Madeline Vennari, the mother of John Vennari, died December 19,
Salvador Baca Callejas, the uncle of Claudia Drew, died December 13,
Robert Gomez, who died in a motor vehicle accident November 29,
Catherine Dunn, died September 15,
Anthony Fraser, the son of Hamish Fraser, died August 28,
Jeannette Rhoad, the grandmother of Devin Rhoad, who died August 24,
John Thees, the uncle of Philip Thees, died August 9,
Sarah Harkins, 32 year-old mother of four children, died July 28,
Msgr. Donald Adams, who offered the Indult Mass, died April 1996,
Anita Lopez, the aunt of Claudia Drew,
Fr. Kenneth Walker, a young traditional priest of the FSSP who was murdered in Phoenix June 11,
Fr. Waters petitions our prayers for Gilberte Violette, the mother of Fr. Violette, who died May 6,
Pete Hays petitions our prayers for his brothers, Michael, died May 9, and James, died October 20, his sister, Rebecca,  died March17, and his mother, Lorraine Hayes who died May 4,
Philip Marbach, the father of Paul Marbach who was the coordinator at St. Jude in Philadelphia, died April 21,
Richard Slaughtery, the elderly sacristan for the SSPX chapel in Kansas City, died April 13,
Bernedette Marie Evans nee Toriello, the daughter of Daniel Toriello , died March 31, a faithful Catholic who suffered many years with MS, 
Natalie Cagorski, died march 23,
Anita Lopez de Lacayo, the aunt of Claudia Drew, who died March 21,
Mario Palmaro, Catholic lawyer, bioethicist and professor, apologist, died March 9, welfare of his widow and children,
Daniel Boyle, the uncle of Ryan Boyle, died March 4,
Jeanne DeRuyscher, who died on January 25,
Arthur Harmon, died January 18,
Fr. Waters petitions our prayers for the soul of Jeanne DeRuyscher, who died January 17,
Joseph Proctor, died January 10,
Susan Scott, a devote traditional Catholic who made the vestments for our Infant of Prague statue, died January 8,
Brother Leonard Mary, M.I.C.M., (Fred Farrell), an early supporter and friend of Fr. Leonard Feeney, died November 23,
John Fergale, requests our prayers for his sister Connie, who died December 19,
Jim Capaldi, died December 15,
Brinton Creager, the son of Elizabeth Carpenter, died December 10, 
Christopher Lussos, age 27, the father of one child with an expecting wife, died November 15,
Jarett Ebeyer, 16 year old who died in his sleep, November 17, at the request of the Kolinsky's,
Catherine Nienaber, the mother of nine children, the youngest three years of age, killed in MVA after Mass, 10-29,
Nancy Aldera, the sister of Frances Toriello, died October 11, 2013 at 105 years of age,
Mary Rita Schiltz, the mother of Thomas Schiltz, who died August 27,
William H. (Teddy) Kennedy, Catholic author of Lucifer's Lodge, died August 14, age 49, cause of death unknown,
Alfred Mercier, the father of David Mercier, who died August 12,
The Robert Kolinsky asks our prayers for his friend, George Curilla, who died August 23,
John Cuono, who had attended Mass at our Mission in the past, died August 11,
Raymond Peterson, died July 28, and Paul Peterson, died February 19, the brothers of Fr. Casimir Peterson,
Margaret Brillhart, who died July 20,
Msgr. Joseph J. McDonnell, a priest from the diocese of Des Moines, who died June 8,
Patrick Henry Omlor, who wrote Questioning The Validity of the Masses using the New, All English Canon, and for a series of newsletters which were published as The Robber Church, died May 2, the feast of St Athanasius,  
Bishop Joseph McFadden, died unexpectedly May 2,
Timothy Foley, the brother-in-law of Michelle Marbach Folley, who died in April,
William Sanders, the uncle of Don Rhoad, who died April 2,
Gene Peters ask our prayers for the repose of the soul of Mark Polaschek, who died March 22,
Eduardo Gomez Lopez, the uncle of Claudia Drew, February 28,
Cecelia Thees, died February 24,
Elizabeth Marie Gerads, a nineteen year old, the oldest of twelve children, who died February 6, 
Michael Schwartz, the co-author with Fr. Enrique Rueda of "Gays, Aids, and You," died February 3,
Stanley W. Moore, passed away in December 16, and Gerard (Jerry) R. Pitman, who died January 19, who attended this Mission in the past, 
Louis Fragale, who died December 25,
Fr. Luigi Villa, Th.D. author of Vatican II About Face! detailing the heresies of Vatican II, died November 18 at the age of 95,
Rev. Michael Jarecki, a faithful traditional Catholic priest who died October 22,and Rev. Hector Bolduc, who died September 10,
Jennie Salaneck, died September 19 at 95 years of age, a devout and faithful Catholic all her life,
Dorothy Sabo, who died September 26,
Cynthia (Cindy) Montesano Reinhert, the mother of nine children, four who are still at home, died August 19,
Stanley Spahalski, who died October 20, and his wife, Regina Spahalski, who died June 24, and for the soul of Francis Lester, her son,
Julia Atkinson, who died April 30,
Antonio P. Garcia, who died January 6, 2012 and the welfare of his teenage children, Andriana and Quentin,
Helen Crane, the aunt of David Drew who died February 27,
Fr. Timothy A. Hopkins, of the National Shrine of St. Philomena, in Miami, November 2,
Frank Smith, who died February 7, and the welfare of his wife, Delores,
Eduardo Cepeda, who died January 26,
Larry Young, the 47 year old father of twelve who died December 10 and the welfare of his wife Katherine and their family,
Sister Mary Bernadette, M.I.C.M., a founding member of the Slaves of the Immaculate Heart of Mary, died December 16,
Joeseph Elias, who died on September 28,
William, the brother of Fr. Waters, who died September 7,
Donald Tonelli, died August 1,
Rev. Fr. Gregory Hesse, of Austria, a great defender of Catholic Truth, died January 25, 2006,
Emma Colasanti, who died May 29,
Mary Dullesse, who died April 12, a Catholic convert who died wearing our Lady's scapular,
Ruth Jantsch, the grandmother of Andre Ebert, who died April 7, Derrick and Denise Palengat, his godparents,
Philip D. Barr, died March 5, and the welfare of his family, 
Judith Irene Kenealy, the mother of Joyce Paglia, who died February 23, and her son, George Richard Moore, who died May 14, 
For Joe Sobran who died September 30,
Fr. Hector Bolduc, a great and faithful priest, died, September 10, 2012,
John Vennari asks our prayers for Dr. Raphael Waters who died August 26,
Stanley Bodalsky, the father of Mary Ann Boyle who died June 25,
Mary Isabel Kilfoyle Humphreys, a former York resident and friend of the Drew's, who died June 6,
Rev. John Campion, who offered the traditional Mass for us every first Friday until forbidden to do so by Bishop Dattilo, died May 1,
Joseph Montagne, who died May 5,
For Margaret Vagedes, the aunt of Charles Zepeda, who died January 6,
Fr. Michael Shear, a Byzantine rite Catholic priest, died August 17, 2006,
Fr. James Francis Wathen, died November 7, 2006, author of The Great Sacrilege and Who Shall Ascend?, a great defender of dogma and liturgical purity,
Fr. Enrique Rueda, who died December 14, 2009, to whom our Mission is indebted,
Fr. Peterson asks to remember, Leonard Edward Peterson, his cousin, Wanda, Angelica Franquelli,  and the six priests ordained with him.
Philip Thees petitions our prayers for Beverly Romanick, Deacon Michael Erdeck, Henry J. Phillips, Grace Prestano, Connie DiMaggio, Elizabeth Thorhas, Elizabeth Thees, Theresa Feraker, Hellen Pestrock, and James & Rose Gomata, and Kathleen Heinbach,
Fr. Didier Bonneterre, the author of The Liturgical Movement, and Fr. John Peek, both were traditional priests,
Brother Francis, MICM, the superior of the Slaves of the Immaculate Heart of Mary in Richmond, NH, who died September 5,
Rodolfo Zelaya Montealegre, the father of Claudia Drew, who died May 24,
Rev. Francis Clifford, a devout and humble traditional priest, who died on March 7,
Benjamin Sorace, the uncle of Sonja Kolinsky.
"Whom the gods destroy they first make mad."
Euripides
<![if !vml]>
<![endif]>Pope Francis – his "most gentle manner"!
They (our most holy predecessors) knew the capacity of innovators in the art of deception. In order not to shock the ears of Catholics, the innovators sought to hide the subtleties of their tortuous maneuvers by the use of seemingly innocuous words such as would allow them to insinuate error into souls in the most gentle manner. Once the truth had been compromised, they could, by means of slight changes or additions in phraseology, distort the confession of the faith that is necessary for our salvation, and lead the faithful by subtle errors to their eternal damnation. This manner of dissimulating and lying is vicious, regardless of the circumstances under which it is used. For very good reasons it can never be tolerated in a synod of which the principal glory consists above all in teaching the truth with clarity and excluding all danger of error. Moreover, if all this is sinful, it cannot be excused in the way that one sees it being done, under the erroneous pretext that the seemingly shocking <![if !vml]>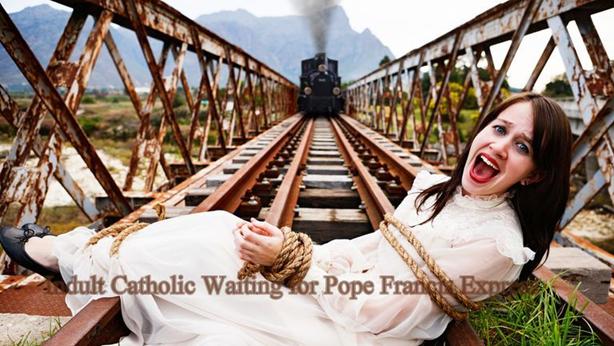 <![endif]>affirmations in one place are further developed along orthodox lines in other places, and even in yet other places corrected; as if allowing for the possibility of either affirming or denying the statement, or of leaving it up the personal inclinations of the individual – such has always been the fraudulent and daring method used by innovators to establish error. It allows for both the possibility of promoting error and of excusing it. It is a most reprehensible technique for the insinuation of doctrinal errors and one condemned long ago by our predecessor St. Celestine, who found it used in the writings of Nestorius, bishop of Constantinople, and which he exposed in order to condemn it with the greatest possible severity. Once these texts were examined carefully, the impostor was exposed and confounded, for he expressed himself in a plethora of words, mixing true things with others that were obscure; mixing at times one with the other in such a way that he was also able to confess those things which were denied while at the same time possessing a basis for denying those very sentences which he confessed.
Pope Pius VI, Auctorem Fidei, 1794 papal bull addressed to all the faithful condemning 85 propositions from the Council of Pistoia, 1786
The Sacrifice of the Cross wrought the remission of sin in general; in Holy Mass the virtue of Christ's Blood is applied to this and that person individually.  By His death and Passion Christ collected the riches which in the Mass are dealt out to us.  His death is a treasury, Mass the key that unlocks it… Observe, therefore, what it really means to say or to hear Mass.  To do so is equivalent to causing God, who once died for all mankind, to die over again in a mystical manner for me and you, and for each one present, just as if He suffered death for the sake of each one individually. 
Paolo Segneri, SJ, 1624-1694, famous Jesuit preacher who was made the theologian of the Paenitentiaria by Pope Innocent XII.
That fabled (Judeo-Christian) tradition does not exist, nor does the "Judeo-Christian ethic." Though sharing a common origin in the Hebrew Scriptures, the two faiths read the scriptural texts differently. They believe in God, but view Him through different lenses. They each have a story, but they are not the same. They each have a concept of man, but they are not the same. They are both ethical religions, but with separate ideas of man's nature, salvation and destiny.
Raymond Apple, emeritus rabbi of the Great Synagogue, Sydney, Australia. Published in Jerusalem Post
True, Jesus has loved us with an immense, infinite love, and He came on earth to suffer and die so that, gathered around Him in justice and love, motivated by the same sentiments of mutual charity, all men might live in peace and happiness.
But for the realization of this temporal and eternal happiness, He has laid down with supreme authority the condition that we must belong to His Flock, that we must accept His doctrine, that we must practice virtue, and that we must accept the teaching and guidance of Peter and his successors.
Further, whilst Jesus was kind to sinners and to those who went astray, He did not respect their false ideas, however sincere they might have appeared. He loved them all, but He instructed them in order to convert them and save them. Whilst He called to Himself in order to comfort them, those who toiled and suffered, it was not to preach to them the jealousy of a chimerical equality. Whilst He lifted up the lowly, it was not to instill in them the sentiment of a dignity independent from, and rebellious against, the duty of obedience. Whilst His heart overflowed with gentleness for the souls of good-will, He could also arm Himself with holy indignation against the profaners of the House of God, against the wretched men who scandalized the little ones, against the authorities who crush the people with the weight of heavy burdens without putting out a hand to lift them.
He was as strong as He was gentle. He reproved, threatened, chastised, knowing, and teaching us that fear is the beginning of wisdom, and that it is sometimes proper for a man to cut off an offending limb to save his body.
Finally, He did not announce for future society the reign of an ideal happiness from which suffering would be banished; but, by His lessons and by His example, He traced the path of the happiness which is possible on earth and of the perfect happiness in heaven: the royal way of the Cross. These are teachings that it would be wrong to apply only to one's personal life in order to win eternal salvation; these are eminently social teachings, and they show in Our Lord Jesus Christ something quite different from an inconsistent and impotent humanitarianism. 
Pope St. Pius X, Apostolic Letter, Our Apostolic Mandate
"On earth, no mortal should presume to reproach (redarguere) any faults to the Pontiff, because he who has to judge (judicaturus) others, should not be judged (judicandus) by anyone, unless he is found deviating from the Faith."  
Gratian, the 'Father of Canon Law,' Decree of Gratian, (Pars I, D 40, c. 6)
The Judgment of the Church against a Heretical Pope
"Further we declare that there are two wills and principles of action, in accordance with what is proper to each of the natures in Christ, in the way that the sixth synod, that at (6)Constantinople, proclaimed, when it also publicly rejected Sergius, Honorius, Cyrus, Pyrrhus, Macarius, those uninterested in true holiness, and their like-minded followers.
"To summarize, we declare that we defend free from any innovations all the—written and—unwritten ecclesiastical traditions that have been entrusted to us."
Seventh Ecumenical Council, reaffirming the condemnation of Monothelitism and the monothelite heretics by the Sixth Ecumenical Council, including Pope Honorius
"Further, we accept the sixth, holy and universal synod (6 Constantinople III), which shares the same beliefs and is in harmony with the previously mentioned synods in that it wisely laid down that in the two natures of the one Christ there are, as a consequence, two principles of action and the same number of wills. So, we anathematize Theodore who was bishop of Pharan, Sergius, Pyrrhus, Paul and Peter, the unholy prelates of the church of Constantinople, and with these, Honorius of Rome, Cyrus of Alexandria as well as Macarius of Antioch and his disciple Stephen, who followed the false teachings of the unholy heresiarchs Apollinarius, Eutyches and Severus and proclaimed that the flesh of God, while being animated by a rational and intellectual soul, was without a principle of action and without a will, they themselves being impaired in their senses and truly without reason." [……]
Eight Ecumenical Council, reaffirming the condemnation of Monothelitism and the monothelite heretics by the Sixth Ecumenical Council which included the Councils judgment and condemnation of Pope Honorius
And what have we seen since the tyrannical imposition of the Novus Ordo?
If the sacrifice of the Mass were ever extinguished, we would not delay falling into the depraved condition in which peoples tainted with paganism found themselves, and such will be the work of the Antichrist. He will seek every means of preventing the celebration of Holy Mass so that this great counterweight may be overthrown and God will put an end to all things, having no longer any reason to keep them in existence. We can easily understand this, for since Protestantism, we notice far less strength in the heart of society. Civil wars have arisen bringing desolation in their wake, and that solely because the intensity of the sacrifice of the Mass is reduced. This is the beginning of what will happen when the devil and his followers will be unleashed over the world.
Dom Gueranger
Baptism: Necessary to become a child of God and Necessary to become a member of His Church, Outside of which there is NO SALVATION!
"What is Baptism, and is it necessary to all? This is the first sacrament of the New Law and the most necessary, consisting in the external washing of the body and the legitimate enunciation of the words in accordance with Christ's institution. It is a sacrament, I say, that is necessary not only for adults but also for little ones, and is no less efficacious for them in obtaining eternal salvation. All are born children of wrath; therefore even the little ones need cleansing from sin, for they cannot be cleansed and be regenerated as children of God without this sacrament. For as a general rule our Lawmaker declared, 'unless a man is born again of water and the Holy Spirit he cannot enter the Kingdom of God.'"
St. Peter Canisius, Doctor of the Church, Theologian at the Council of Trent, Summa Doctrinae Christianae
"HoIy baptism, which is the gateway to the spiritual life, holds the first place among all the sacraments; through it we are made members of Christ and of the body of the Church. And since death entered the universe through the first man, 'unless we are born again of water and the Spirit, we cannot' as the Truth says, 'enter into the kingdom of heaven' John 3:5]. The matter of this sacrament is real and natural water."
Pope Eugene IV, The Council of Florence, Exultate Deo, 1439
"By one man sin entered into the world, and by sin death... so that in them there may be washed away by regeneration, what they have contracted by generation, 'For unless a man Is born again of water and the Holy Spirit, he cannot enter the kingdom of God'" (John 3:5)
Council of Trent, Session 5 on Original Sin
"If anyone shall say that real and natural water is not necessary (de necessitate) for baptism, and on that account should distort those words of Our Lord Jesus Christ: 'Unless a man is born again of water and the Holy Spirit' [John 3:5] into some metaphor: let him be anathema."
Council of Trent, Sess. 7, Canon 2 on the Sacrament of Baptism
Anti-Semitism's "Working Definition"
The International Holocaust Remembrance Alliance (IHRA) (until January 2013, known as the Task Force for International Cooperation on Holocaust Education, Remembrance, and Research or ITF) is an intergovernmental organization founded in 1998 which unites governments and experts to strengthen, advance and promote Holocaust education, research and remembrance worldwide and to uphold the commitments of the Declaration of the Stockholm International Forum on the Holocaust. The IHRA has 34 member countries, one liaison country and seven observer countries. (Wikipedia)
The IHRA's working definition for Antisemitism that has been adopted by member countries:
"Antisemitism is a certain perception of Jews, which may be expressed as hatred toward Jews. Rhetorical and physical manifestations of antisemitism are directed toward Jewish or non-Jewish individuals and/or their property, toward Jewish community institutions and religious facilities." 
This "working definition," although worded a little differently in light of their differing perspectives, is very close to the definition coined by Joe Sobran who said: "An anti-Semite used to mean a man who hated Jews. Now it means a man who is hated by Jews." The IHRA's definition it not grounded on any objective standard but solely on the subjective "perception of Jews." You can expect this "working definition," which has been adopted by U.S. government agencies to work its way into the United States legal code notwithstanding any legal niceties such as freedom of speech, equal protection under the law, etc. The Jewish religion is a race base belief that Jews possess a special salvific relationship with God because of their DNA irrespective of what they believe or what they do. Jesus Christ was killed by the Jews in part because he told them that this was not so. And like Jesus our Lord, the Catholic Church will necessarily fall under this definition of Anti-Semitism as well. Soon enough, the Novus Ordo Church of the New Advent will be calling faithful Catholics anti-Semites.
U.S. Politics: Jewish revolutionary, Saul Alinsky, died 6-12-1972 and will soon be celebrating his 50th year in hell. His book, Rules for Radicals, enumerates twelve rules for effective political organization:
<![if !supportLists]>· <![endif]>RULE 1: "Power is not only what you have, but what the enemy thinks you have."
<![if !supportLists]>· <![endif]>RULE 2: "Never go outside the expertise of your people."
<![if !supportLists]>· <![endif]>RULE 3: "Whenever possible, go outside the expertise of the enemy."
<![if !supportLists]>· <![endif]>RULE 4: "Make the enemy live up to its own book of rules."
<![if !supportLists]>· <![endif]>RULE 5: "Ridicule is man's most potent weapon."
<![if !supportLists]>· <![endif]>RULE 6: "A good tactic is one your people enjoy."
<![if !supportLists]>· <![endif]>RULE 7: "A tactic that drags on too long becomes a drag."
<![if !supportLists]>· <![endif]>RULE 8: "Keep the pressure on. Never let up."
<![if !supportLists]>· <![endif]>RULE 9: "The threat is usually more terrifying than the thing itself."
<![if !supportLists]>· <![endif]>RULE 10: "If you push a negative hard enough, it will push through and become a positive."
<![if !supportLists]>· <![endif]>RULE 11: "The price of a successful attack is a constructive alternative."
<![if !supportLists]>· <![endif]>RULE 12: "Pick the target, freeze it, personalize it, and polarize it."
The purpose of the "rules" is to impose the eight levels of control that must be accomplished in the formation of a Godless socialist state.
<![if !supportLists]>1. <![endif]>Healthcare — Control healthcare and you control the people.
<![if !supportLists]>2. <![endif]>Poverty —Increase the Poverty level as high as possible:' poor people are easier to control and wiIl not fight back if you are providing everything for them to live.
<![if !supportLists]>3. <![endif]>Debt — Increase the debt to an unsustainable level. That way you are able to increase taxes, and this will produce more poverty.
<![if !supportLists]>4. <![endif]>Gun Control— Remove the ability to defend themselves from the government. That way you are able to create a police state.
<![if !supportLists]>5. <![endif]>Welfare — Take control of every aspect of their lives (Food, Housing, and Income).
<![if !supportLists]>6. <![endif]>Education — Take control of what people read and listen to — take control of what children learn in school.
<![if !supportLists]>7. <![endif]>Religion — Remove the belief in the God from the government and schools.
<![if !supportLists]>8. <![endif]>Class Warfare – Divide the people into the wealthy and the poor. This will cause more discontent, and it will be easier to take (tax) the wealthy with the support of the poor.
Pope Francis: An Eschatological Overview
The massive emphasis on mercy–giving and receiving–is the key to understanding the eschatological dimension of his pontificate
Vatican Insider | Stephen Walford | February 8, 2020
[….]This teaching on divine mercy is one example where a beautiful convergence between authentic private revelation and the magisterium has enabled the faithful to grasp an essential element of what it means to live an authentic Christian life. But there is more to it than that. In the Diary of St Faustina Kowalska, there is a little talked of, but undeniable theme running through it: the Lord makes clear the season of divine mercy is for the end times. St Faustina herself was told she would prepare the world for the Lord's second coming, while St John Paul II in 2002 referred to the promise of Jesus to St Faustina that "a spark from Poland will prepare the world for my final coming" as binding.
It is surely the case that Pope Francis has–with the prompting of the Holy Spirit–taken what was in part embryonic in the pontificate of St John Paul II, and placed mercy as the absolute key for the future of the Church and the world. Its salvific message is plastered across almost every page of the Holy Father's writings in one way or another, as the antidote to the ever increasing evil that offers only death and destruction.
Fr Spadaro in his essay also touches upon several teachings and attitudes that I too have long considered as of having great importance in understanding this Pope: Francis shuns a millenarian view of the future of humanity where some golden age of peace within history rules; his focus rests solely on the criteria for a blessed Final Judgement as found in the Beatitudes. The criteria, therefore is Jesus himself, since the Beatitudes are in essence, a portrait of the Lord. Furthermore, the Pope sees opportunities everywhere to build bridges and to invite reconciliation. No situation or soul is beyond help or redemption in the time God allows for conversion.
This charism of the Pope is the great dividing line between those who understand him and those who do not. How can he sting like St John the Baptist, yet at other times appear far too generous? In reality, he is following the criteria of Jesus to the letter–some may say even rigidly! He condemns hypocrisy, narcissism, self- love, and a pharisaical attitude that divides between "them" and "us." He continually invites, even demands help for the poor and marginalised. His constant criticisms in Santa Marta simply warn us that we will be judged on love, and that no defence attorney will be present if we live now as armchair Christians with a Jonah syndrome. No, the Holy Father cares deeply, he knows Jesus recoils at hypocrisy and spiritual apathy and therefore in his heart, he must give the Church some tough love. What Pope Francis is obviously aware of, is the sad reality that for even many Catholics, Jesus' warning concerning "love growing cold" (cf. Matt 24:12) applies now more than ever. How many refuse to forgive, to apologise, to give of themselves generously? How many create their own moral code, with excuses and exemptions? How many prefer to look after their own interests no matter how much suffering they leave in their wake? This in reality is apostasy from the central Christian message: to love God and neighbour. And thus charity, repentance, mercy are watered down to such an extent that they become meaningless.
In an eschatological sense, I see Francis trying to form a Church that is far more conformed to Jesus himself; one that is authentically evangelical; one that has its foundations in the dirt and dust of its precious flock; one in which love and humility are never again overshadowed by the lust for prestige, power and worldly success. In short, this is the vision of a Church that is being prepared as the Bride fit for her meeting with the Bridegroom.
Many Traditionalists are right though: there is a war, there is a powerful enemy, there is an apocalyptic battle being waged, but they are being seduced by that same enemy. The enemy is Satan, not Pope Francis, or other Catholics who they don't agree with. Pope Francis, as a realist, knows the depth of this spiritual war, but he also knows wounded souls (no matter how those wounds came about) need love and mercy. They need salvation and are not to be seen as enemies fighting for the other side. This attitude of mercy is entirely in line with Jesus rebuking James and John, who suggested sending down fire from heaven on those who did not welcome the Lord (Lk 9:54).
The division being caused by those opposed to the Holy Father, does nothing other than serve the cause of Satan in creating confusion and doubt in the hearts of ordinary Catholics. Satan, of course, does not care too much with "the world" –he desires far more to destroy the Lord's work in His Church; to suffocate the sacramental life from souls and to present preaching as hypocritical nonsense. He despises this Pope because Francis shines a light on his deviousness, and because the Holy Father is willing to take risks for the sake of the lost sheep.
Pope Francis has also contributed to the Marian Era that began in the mid nineteenth century; a period of time prophesied by St Louis de Montfort as preparation for the second coming of Jesus. Not only his very personal Marian devotion, but his emphasis on the church as Mother in imitation of Mary– including the new Feast of Mary Mother of the Church– has enabled the Church to reflect ever more the Marian dimension in its mission to bring the salvation of her Son to all. The Pope's protection of Medjugorje should also be seen in this context. This Marian dimension is essential in the years ahead because it prepares for the Triumph of the Immaculate Heart of Mary, when divine love will proclaim the final victory; it moulds the faithful into humble souls who imitate Mary, and who follow her command to "do whatever He tells you" (Jn 2:5).
Of course, Pope Francis, like his predecessors shuns idle speculation and sees a danger in spending time immersed in apocalyptic literature especially from private revelation. What is important, is to keep an Advent spirit of watchfulness; to continually discern the signs of the times, but always with a vision of hope for eschatological glory, and not some intra historical era that will never come. Faith tells us that we can see a dawn breaking on the horizon, from the East; we can see the signs that summer is near (Matt 24:32), but we also know that until that Day arrives, the spiritual war will become more intense. To remain loyal to the Pope and his magisterium is to have a sure guide for what is still to come; it is to help avoid the pitfalls that will inevitably hurt us, but above all, it will keep us close to Jesus Christ.
In the magisterium and prophetic voice of Pope Francis, we are told to strip ourselves of all that hinders a full adherence to the Gospel: "Along this journey, the cultivation of all that is good, progress in the spiritual life and growth in love are the best counterbalance to evil. Those who choose to remain neutral, who are satisfied with little, who renounce the ideal of giving themselves generously to the Lord, will never hold out. Even less if they fall into defeatism, for "if we start without confidence, we have already lost half the battle and we bury our talents… Christian triumph is always a cross, yet a cross which is at the same time a victorious banner, borne with aggressive tenderness against the assaults of evil"
Even if we do not know the day or the hour, we do know how to keep our lamps lit; we know how to prepare. A revolution of love, tenderness and mercy is Pope Francis' answer to the reality of the Last Judgment, from which no one can escape, and which in a very real sense is already in progress. If holiness is grasped with both hands, then the apocalypse holds no fears; in fact it presents a wealth of opportunities to serve the Lord.
Maranatha is the prayer that can and should live joyfully in the hearts of the faithful in this season of mercy. We can take it to the poor, the sick, the lonely, announcing that their liberation is near. And even if centuries are still to pass by, the Church will live by a new evangelical urgency that will ensure the torch of hope burns bright until the true light comes to illuminate a transfigured creation. Pope Francis is playing a vital part in ensuring the Church prepares well for whatever the Lords asks it to go through in the future. Let us pray for him and his immensely important task.
COMMENTARY on Overview of the Eschatology of Francis:
       The first problem with the theologian Stephen Walford, and it is a huge problem, is that he makes the pope his proximate rule of faith and not Dogma. He therefore cannot distinguish between the pope's personal magisterium based upon his grace of state and the Magisterium of the Church based upon the attribute of Infallibility that Jesus Christ endowed His Church. Whatever the current pope says or does becomes his rule of faith and is necessarily, in his estimation, the work of the Holy Ghost. Beginning with this colossal error, he works to build a bridge between the teaching of a heretical pope and the Catholic faithful.
         But putting this error aside, he brings up a question that the Catholic faithful must be able to answer clearly with the revealed truth of God. So what is wrong with the modern popes emphasis of divine mercy? The problem is essentially that emphasize divine mercy in opposition to divine justice and not as a different facet of the same jewel. Walford seems to be correct in that the popes of the Church of the New Advent believe that we are in the last age of the Church before the second coming of Jesus Christ. They also believe that this age is the time of mercy (as if other ages were not) and not justice (as if other ages were). Benedict/Ratzinger held an interview with Jacques Servais, S.J. conducted in October of 2015 on questions of Faith and Justification. The interview was read by the Prefect of the Pontifical Household, Archbishop Georg Gänswein, to a subsequent Conference in November 2015 on Justification and published in March of 2016. In this interview Benedict/Ratzinger places in constant opposition the attributes of God's mercy and God's justice repeatedly characterizing His justice as "cruelty." He quotes in support of his theology John Paul II who was "deeply impregnated with this impulse," and Pope Francis whom he praises for his "pastoral practice (that) is expressed in the fact that he continually speaks to us of God's mercy." These popes all point to the gospel description of the last judgment in which the criteria for salvation or condemnation are the corporal works of mercy. Therefore they conclude, what one believes is of no importance but rather what one does for his fellow man. Thus, after dividing justice and mercy, they drive a wedge between faith and charity. It is from this that the term "evangelization" is redefined and distinguished from "proselytism," heretofore they have always been considered as necessary compliments as a cause is to its direct effect. Proselytism, the traditional fruit of evangelization, converting others to the true faith, is condemned as "solemn nonsense" and the new evangelization becomes only dialogue to exchange opinions for the end of promoting corporal works of mercy.
         Wisdom is the perfect knowledge of the most important things in their right order of reference. Discounting malice, Pope Francis has no wisdom because he has no right order of reference. "Without faith it is impossible to please God." (Heb 11:6) Charity, which is the friendship between God and man through grace, is greater than Faith, which is believing what God has revealed on the authority of God, but without Faith, Charity is impossible. No one can have the friendship of God who does not believe His Truth. Acts of Charity are an extension of the virtue of Charity because they are entirely grounded upon seeing the image of God in other men. There can be no Charity without Faith, and although Charity is greater than Faith, Faith takes precedence in time. St. Thomas considers sins against Faith as the greatest of all sins because they radically separate the person from God and the possibility of Charity. In the Acts of the Apostles, the apostles began the work of evangelization by making proselytes out of the Jews and pagans. When the Faithful of the Church grew from these labors, the obligation for works of Charity correspondingly increased. What did the apostles do? They established the deaconate to attend to works of Charity so that these works of Charity would not impede the work of evangelization to make new proselytes.  
         The second coming of Jesus Christ will be characterized by the Great Apostasy from the Faith as described by St. Paul: "Let no man deceive you by any means, for unless there come a revolt first, and the man of sin be revealed, the son of perdition..." (2 Thess. 2:3) Jesus said, "Will not God revenge his elect who cry to him day and night: and will he have patience in their regard? I say to you, that he will quickly revenge them. But yet the Son of man, when he cometh, shall he find, think you, faith on earth?" (Luke 18:7-8) We are now in the Great Apostasy for at no time in history has the apostasy been so generalized and extended to the summit of Church authority.
         Try as they may, it is impossible to drive a wedge between God's justice and God's mercy. God is perfect Act and infinite Simplicity. He is present wherever He acts. There are no distinguished parts in God. Mercy is only possible in the context of justice and vice versa, otherwise the entire Passion of Jesus Christ becomes meaningless. Jesus does not suffer the cruelty of His passion from the direct will of the Father but from sinful men by the Father's permissive will. It is not the cruelty of God but cruelty of sinful men. Jesus as the Son of Man willingly suffers His Passion firstly gives honor and glory to the Father in the name of mankind to the end of redeeming man from sin.
         "Without faith it is impossible to please God." It is only through Faith that Charity can exist without which the merits of the redemptive suffering of Christ's passions cannot be personally gained. "Therefore I said to you, that you shall die in your sins. For if you believe not that I AM he, you shall die in your sin. They said therefore to him: Who art thou? Jesus said to them: The beginning (I AM), who also speak unto you" (John 8:24-25).
         In the last judgment when God makes a radical public distinction between "them" and "us," Jesus Christ will say, "When I was thirsty and you gave me to drink" (Matt 35:25).  The faithful will ask, "Lord, when did we see thee… thirsty and give thee to drink?" (37). Jesus will say, "Amen I say to you, as long as you did it to one of these my least brethren [that is, 'As many of you as have been baptized in Christ, have put on Christ' (Gal 3:27) when they were 'born again by water and the Holy Ghost' (John 3:5),] you did it to me." Only the faithful can see the image of God in other and the likeness restored by the grace of Jesus Christ in the "brethren."
         Then He will say to those on His left condemned to hell, "Amen I say to you, as long as you did it not to one of these least (that is, the "brethren" of Christ), neither did you do it to me" (45). Christ dwells in the souls of the faithful by Charity. Those condemned did not see Christ in the faithful. Those who are condemned may have given a drink to the thirsty but without faith, they did not see the image of God in the other, and therefore, they did not do it for Him. They were not works of Charity but works of human philanthropy. Works of mercy do not profit for salvation without Faith. While Faith can exist without Charity, Charity cannot exist without Faith in this world. Faith will pass with death but Charity will remain. That is why the last judgment is determined by acts of mercy and not articles of Faith because at the Last Judgment everyone will believe.
         The modern Church of the New Advent is in true apostasy which is, by definition, the actual denial of revealed truth. They do not do works of mercy that profit for eternal salvation because they do not have faith. Yet Walford claims, in a remarkable inversion of divine Wisdom, that apostasy is failure in works of mercy rather than that apostasy is the failure of faith which in turn leads to the failure of works of mercy. The rank hypocrisy in this claim is evident in that Catholic institutions doing works of mercy have crumbled since Vatican II when the age of mercy supposedly got underway. And still, the popes of the Church of the New Advent do not get it. Only by preaching the faith will acts of mercy again abound. Jesus said to St. John the Baptist who resisted baptizing Him, "For so it becometh us to fulfill all justice" (Matt 3:15). The Church of the New Advent cannot have part in the mercy of God because they have no part with Him to "fulfill all justice." The blasphemy is this: the modern popes believe they are more merciful than God. 
         They proclaim the era of mercy in opposition to God's "cruel" justice while essentially removing all penitential practices during Lent while accusing traditionalist Catholics of being "seduced by Satan" and "serving the cause of Satan" by the "division…  creating confusion and doubt in the hearts of ordinary Catholics" when they oppose the rank heresy of Pope Francis. The implications of this division between justice-mercy and charity-faith overturns the Catholic dogmas on justification. The Church of the New Advent has a Lutheran conception of justification. In the Servais interview Benedict/Ratzinger said, "It seems to me that in the theme of divine mercy is expressed in a new way what is meant by justification by faith. Starting from the mercy of God, which everyone is looking for, it is possible even today to interpret anew the fundamental nucleus of the doctrine of justification, and have it appear again in all its relevance." Benedict/Ratzinger "interprets anew" by mischaracterizing the Catholic dogmatic teaching on justification as "the conceptuality of St. Anselm" which he says "has now become for us incomprehensible" because it necessarily includes the justice of God. He then adds, "Only where there is mercy does cruelty end, only with mercy do evil and violence end. Pope Francis is totally in agreement with this line. His pastoral practice is expressed in the fact that he continually speaks to us of God's mercy. It is mercy that moves us toward God, while justice frightens us before Him." What is worse, Benedict/Ratzinger adds that God "simply cannot leave 'as is' the mass of evil that comes from the freedom that he himself has granted. Only He, coming to share in the world's suffering, can redeem the world." So God becomes responsible for the "mass of evil" in the world because He is responsible for granting man "freedom" and is therefore compelled by justice "to share in the world's suffering" to "redeem the world"! The end of this is that God has a necessary obligation in justice for mercy. The corollary to this is that man has an unconditional right to divine mercy.   
         God is not compelled to anything outside Himself. He cannot positively will evil. He can and does permit evil only because He and He alone is capable of bring good out of evil. No man can earn God's mercy and eternal salvation on their own merits.
"Charity is man's friendship with God based on man's share in the Divine Life, in the happiness of God Himself. But man cannot naturally share in God's own life. Man's participation in the Divine Life is a free supernatural gift which God gives to man. Charity then cannot be acquired by any purely human effort. It is a gift of God infused in man's soul by God's goodness and generosity. Charity, like the other theological virtues, is a supernatural virtue infused in the will by God Himself. Who can give man a share in the Divine Love except God Himself?"
Rev. Walter Farrell, O. P., My Way of Life, Pocket Edition of St. Thomas
         A faithful Catholic in the state of grace is able to merit eternal life and atone for his sins because of his union by grace with Jesus Christ in Charity. This is what gives value to his prayers, penances, and mortifications without which they have no value at all in obtaining a supernatural end. This union of Charity with Christ by grace permits the faithful to not only atone for their own sins but also for the sins of others as St. Paul said, "Who now rejoice in my sufferings for you, and fill up those things that are wanting of the sufferings of Christ, in my flesh, for his body, which is the church" (Col 1:24). And thus:
 "The observance of Lent is the very badge of the Christian warfare. By it, we prove ourselves not to be enemies of the Cross of Christ. By it, we avert the scourges of divine justice. By it we gain strength against the princes of darkness, for it shields us with heavenly help. Should mankind grow remiss in their observance of Lent, it would be a detriment to God's glory, a disgrace to the Catholic religion, and a danger to Christian souls. Neither can it be doubted, but that such negligence would become the source of misery to the world, of public calamity, and of private woe." 
Pope Benedict XIV, encyclical, May 30, 1741
         Without the justice of God there could be no mercy and without God's mercy there could be no justice. The faithful rejoice in the justice of God for by it we are made children of God and can merit eternal life. Those who divide God's mercy from His justice and believe that eternal life awaits them without the necessity of Faith and penance are whistling in the wind. There will not have any part with God in eternal life. May God in His mercy keep us in the right Faith, a burning Charity and a penitential spirit until our last breath.
<![if !vml]>
<![endif]>
"Only take heed to yourself and guard your soul diligrntly." (Deut 4:9)
<![if !vml]>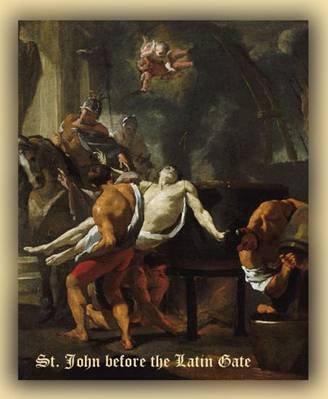 <![endif]>
"It is a sin to believe there is salvation outside the Catholic Church!"
Blessed Pope Pius IX
Hermeneutics of Continuity/Discontinuity
Modern Novel Opinion:
Archbishop Di Noia explains the fundamental change, the major shift, the new concept that Traditionalists will not be able to accept immediately.  
The Church's deep commitment to reconciliation with the Jewish People is personified today by Benedict XVI.  The Ecumenical Council wrought a fundamental change. Then John Paul II, above all others, brought home Paul's message that Judaism and Jews have a unique place in salvation history. Nobody can deny that Karol Wojtyla's Pontificate marked a major shift in the theological understanding of Judaism within the Catholic Church.  [....] Vatican II repudiated anti-Semitism and presented a positive picture of Judaism. John Paul II took us further in recognizing the significance of the Jewish People for Christianity itself. This is a new concept which we know the Traditionalists will not be able to accept immediately. Convincing them will take time, and in this respect we will have to be patient.
Archbishop J. Augustine Di Noia, Adjunct Secretary for Congregation for the Doctrine of the Faith & Vice-Prefect of Ecclesia Dei
Catholic Dogma:
Therefore I say to you, the kingdom of God will be taken away from you and given to a people yielding its fruits.
Jesus Christ, Matt. 21:43
The Most Holy Roman Church firmly believes, professes and preaches that none of those existing outside the Catholic Church, not only pagans, but also Jews, heretics, and schismatics can ever be partakers of eternal life, but that they are to go into the eternal fire which was prepared for the devil and his angels, (Mt. 25:41) unless before death they are joined with her; and that so important is the unity of this Ecclesiastical Body, that only those remaining within this unity can profit from the sacraments of the Church unto salvation, and that they alone can receive an eternal recompense for their fasts, almsdeeds, and other works of Christian piety and duties of a Christian soldier. No one, let his almsgiving be as great as it may, no one, even if he pour out his blood for the Name of Christ, can be saved unless they abide within the bosom and unity of the Catholic Church.
Council of Florence
The most holy Roman Church firmly believes, professes, and teaches that the Mosaic Law cannot be observed without the loss of eternal salvation. Every one, therefore, who observes circumcision and the Sabbath and the other requirements of the Law, the Church declares not in the least fit to participate in eternal salvation.
Council of Florence
Now in saying a new, he hath made the former old. And that which decayeth and groweth old, is near its end. 
St. Paul, Heb. 8:13
Catholic Faith vs. Modernist Experience
"In the Catholic sense, Revelation is something external, something that comes to the soul from without, from the oral teaching of Christ and the Church, and Faith is acceptance of that Revelation. In the Modernist sense, Revelation is wholly internal, a psychological experience, and Faith is the souls response to it. To the Catholic, Revelation is statement, and Faith is belief in the statement made. To the Modernist, Revelation and Faith are experience. To the Catholic, the content of Revelation, which is the object of Faith, is truth addressed to the intelligence. To the Modernist, it is truth addressed to the feelings, to the emotional faculty. That brings religion perilously near to Matthew Arnold's definition of religion: Morality touched with emotion." 
Fr. J. M. Bampton, S.J.
And if anyone would know, it would be Benedict!
"The greatest persecution of the Church comes not from her enemies without, but arises from sin within the Church." 
Pope Benedict XVI
As we suffer under the moral and doctrinal Novelties of Pope Francis, it is evident why he wanted the Master of Novelty, Paul VI, to become another novel Novus Ordo saint.  Montini is the man who coined the Spirit of Vatican II in one word: NOVELTY in order to please men.
Faithful Catholics Profess:
"But though we, or an angel from heaven, preach a gospel to you besides that which we have preached to you, let him be anathema. As we said before, so now I say again: If any one preach to you a gospel, besides that which you have received, let him be anathema. For do I now persuade men, or God? Or do I seek to please men? If I yet pleased men, I should not be the servant of Christ."
         St. Paul, Galatians 1, 8-10
"Blind that they are, and leaders of the blind, inflated with a boastful science, they have reached that pitch of folly where they pervert the eternal concept of truth and the true nature of the religious sentiment; with that new system of theirs they are seen to be under the sway of a blind and unchecked passion for novelty, thinking not at all of finding some solid foundation of truth, but despising the holy and apostolic traditions, they embrace other vain, futile, uncertain doctrines, condemned by the Church, on which, in the height of their vanity, they think they can rest and maintain truth itself."
         St. Pius X, Pascendi
"A lamentable spectacle is that presented by the aberrations of human reason when it yields to the spirit of novelty, when against the warning of the Apostle it seeks to know beyond what it is meant to know, and when relying too much on itself it thinks it can find the fruit outside the Church wherein truth is found without the slightest shadow of error."
         Pope Gregory XVI, Singulari nos, 1834, quoted by St. Pius X in Pascendi
"It is impossible to approve in Catholic publications of a style inspired by unsound novelty which seems to deride the piety of the faithful and dwells on the introduction of a new order of Christian life, on new directions of the Church, on new aspirations of the modern soul, on a new vocation of the clergy, on a new Christian civilization."
         Leo XIII, Jan 27, 1902, quoted by St. Pius X in Pascendi
Paul VI Professes:
"... We wish to make our own the important words employed by the Council; those words which define its spirit, and, in a dynamical synthesis, form the spirit of all those who refer to it, be they within or without the Church. The word NOVELTY, simple, very dear to todays men, is much utilized; it is theirs... That word... it was given to us as an order, as a program... It comes to us directly from the pages of the Holy Scripture: For, behold (says the Lord), I create new heavens and a new earth. St. Paul echoes these words of the prophet Isaiah; then, the Apocalypse: I am making everything new. And Jesus, our Master, was not He, himself, an innovator? You have heard that people were told in the past ... but now I tell you...– Repeated in the Sermon on the Mount.
"It is precisely thus that the Council has come to us. Two terms characterize it: RENOVATION and REVISION. We are particularly keen that this spirit of renovation– according to the expression of the Council – be understood and experienced by everyone. It responds to the characteristic of our time, wholly engaged in an enormous and rapid transformation, and generating novelties in every sector of modern life. In fact, one cannot shy away from this spontaneous reflection: if the whole world is changing, will not religion change as well?
Between the reality of life and Christianity, Catholicism especially, is not there reciprocal disagreement, indifference, misunderstanding, and hostility? The former is leaping forward; the latter would not move. How could they go along? How could Christianity claim to have, today, any influence upon life?
"And it is for this reason that the Church has undertaken some reforms, especially after the Council. The Episcopate is about to promote the renovation that corresponds to our present needs; Religious Orders are reforming their Statutes; Catholic laity is qualified and found its role within the life of the Church; Liturgy is proceeding with a reform in which anyone knows the extension and importance; Christian education reviews the methods of its pedagogy; all the canonical legislations are about to be revised.
And how many other consoling and promising novelties we shall see appearing in the Church! They attest to Her new vitality, which shows that the Holy Spirit animates Her continually, even in these years so crucial to religion. The development of ecumenism, guided by Faith and Charity, itself says what progress, almost unforeseeable, has been achieved during the course and life of the Church. The Church looks at the future with Her heart brimming with hope, brimming with fresh expectation in love... We can say... of the Council: It marks the onset of a new era, of which no one can deny the new aspects that We have indicated to you."
         Paul VI, General Audience, July 2, 1969
Remember the "miracles" that provided evidence for the sanctity of this Novelty Master? Two cases where the medical prognosis by morally degenerate abortionists proved to be incorrect!
"This second miracle attributed to Pope Paul VI concerned the healing of an unborn in the fifth month of pregnancy. According to the Catholic News Agency the mother, from Verona in Italy, had an illness that risked her own life and the life of her unborn and was advised to have an abortion.
A few days after the beatification of Paul VI by Pope Francis in October 2014, the mother prayed to the now Blessed Paul VI at a shrine in Lombardy and the baby girl was later born in good health.
The first miracle involving Pope Paul VI took place in California in the 1990s. It also concerned an unborn which was found to have a serious health problem that could mean brain damage. Doctors advised that it be aborted, but the mother entrusted her pregnancy to Paul VI. The child was born healthy.  Irish Times, Feb 6, 2018
Hermeneutics of Continuity/Discontinuity
Modernist Heresy
"The medieval concept of substance has long since become inaccessible to us. In so far as we use the concept of substance at all today we understand thereby the ultimate particles of matter, and the chemically complex mixture that is bread certainly does not fall into that category." Benedict/Ratzinger, Faith and the Future
Catholic Truth
If anyone does not confess that the world and all things which are contained in it, both spiritual and material, were produced, according to their whole substance, out of nothing by God; or holds that God did not create by his will free from all necessity, but as necessarily as he necessarily loves himself; or denies that the world was created for the glory of God: let him be anathema
Vatican Council I, Dogmatic Constitution on the Catholic Faith
Modernist Heresy
"At this time the idea of salvation history had moved to the focus of inquiry posed by Catholic theology and this had cast new light on the notion of revelation, which neo-scholasticism had kept too confined to the intellectual realm. Revelation now appeared no longer simply as a communication of truths to the intellect but as a historical action of God in which truth becomes gradually unveiled." Benedict/Ratzinger, Milestones (Memoirs 1927-1977), published 1998
Catholic Truth
For the doctrine of faith which God has revealed has not been proposed, like a philosophical invention, to be perfected by human ingenuity; but has been delivered as a divine deposit to the Spouse of Christ, to be faithfully kept and infallibly declared. Hence also, that meaning of the sacred dogmas is perpetually to be retained which our holy Mother the Church has once declared; nor is that meaning ever to be departed from, under the pretext of a deeper comprehension of them. Vatican I
"Fourthly, I sincerely hold that the doctrine of faith was handed down to us from the apostles through the orthodox Fathers in exactly the same meaning and always in the same purport. Therefore, I entirely reject the heretical misrepresentation that dogmas evolve and change from one meaning to another different from the one which the Church held previously. I also condemn every error according to which, in place of the divine deposit which has been given to the spouse of Christ to be carefully guarded by her, there is put a philosophical figment or product of a human conscience that has gradually been developed by human effort and will continue to develop indefinitely."
Oath Against Modernism
"We see many of the Euro-Atlantic countries are actually rejecting their own roots, including the Christian values that constitute the basis of Western civilization. They are denying moral principles and all traditional identities: national identity, cultural, religious--and even sexual. They are implementing policies that equate large families with same sex partnerships, belief in God with a belief in Satan." 
Vladimir Putin, Davos Conference –World Economic Forum
Catholic high school student arrested after suspension for opposing transgender ideology
'Offense is obviously defined by the offended,' 16-year-old Josh Alexander said
FOX NEWS | Jon Brown | February 7, 2023
A Catholic high school student in Canada was arrested Monday after being suspended for protesting against transgender people's use of bathrooms and saying there are only two genders – and now he's appealing to Ontario's human rights tribunal.
Josh Alexander, 16, said the leadership of St. Joseph's Catholic High School in Renfrew, Ontario, told him that his continued attendance would be "detrimental to the physical and mental well-being" of transgender students, according to the Epoch Times.
The high school junior tweeted that Ontario police arrested and charged him after he attempted to attend class in violation of an exclusion order following his suspension earlier this school year.
"Offense is obviously defined by the offended," Alexander told the Epoch Times. "I expressed my religious beliefs in class and it spiraled out of control. Not everybody's going to like that. That doesn't make me a bully. It doesn't mean I'm harassing anybody. They express their beliefs and I express mine. Mine obviously don't fit the narrative."
<![if !vml]>
<![endif]>High school junior Josh Alexander is appealing to Ontario's human rights tribunal after he was allegedly suspended from his Catholic school for saying there are only two genders. (Liberty Coalition Canada)
Alexander, who described himself as a "born-again Christian" and led student action in support of last year's trucker convoy, reportedly has not been to school since he was first suspended in November. He was hit with a suspension for allegedly organizing protests at his school against biological males in girls' bathrooms and arguing in class that God created two unchangeable genders.
"Multiple students, including trans students, were kind of shouting me down," the student told the Epoch Times of the classroom exchange.
Alexander said he was told by his principle that he was allowed to return to school only if he stopped using the "dead name," or given name, of transgender students and excluded himself from classes with two transgender students who objected to his religious views about gender.
[....]
Alexander's lawyer, James Kitchen, said the school has accused his client of "bullying" transgender students.
"Obviously, he doesn't actually bully them as that term would be defined by … reasonable people," Kitchen told the Epoch Times. "He's not going to seek them out and call them names and make fun of them. But he does express his views about what these people say and about what they believe and about what they're doing. And he expresses them online, and he expresses them in the class." [....]
COMMENT: This young 16 year-old Catholic has been expelled from a Catholic school for simply expressing the Catholic faith as an opinion and not for insisting that the Catholic religion should form the foundational first principles and be the guiding light for a Catholic school. This is beyond apostasy by the Catholic diocesan officials. It constitutes a complete turning to Satanism. It is Antichrist.
"No matter what may happen, since no one may justifiably command another to sin, and since no one is permitted to obey such a command, no one may ever blame another—even an errant pope—for his sins. Conversely, the failure of any person—even the pope—to keep God's law or to preserve his own faith, does not excuse any other person for his failure to do the same. Ignorance of the law or ignorance of the Faith is never an excuse for sinning; one is bound to know when he is being commanded to sin."
Fr. James Wathen, The Great Sacrilege
On Penance
St. Paul says: I beseech you to offer your bodies to God as a sacrifice of mortification and penance, but in such wise that this sacrifice may be holy and acceptable in His sight. That it may become so, he adds, this painful sacrifice of mortification must be reasonable, that is, made with discretion and without excess....
However, to the effect that penance may be discreet and reasonable, conformably with the instruction left us by the Apostle of the Gentiles, it must fulfill two conditions, according to the rules which the Holy Fathers have prescribed for its practice. First, it should mortify the body, but not injure the health. Secondly, it must not hinder our fulfillment of the duties attached to our state of life. St. Basil expresses himself clearly in his Constitutions as to the former of these conditions; he will have penance taken in a measure proportioned to the strength of the body. Notice that by continence the holy Doctor here means bodily austerities. We should imitate the camel, which kneels to receive its burden, but which, when sufficiently laden, rises to its feet, and refuses to take more. As St. Bernard says, the body must be afflicted by penance in such degree as to prevent its unruly turning against the spirit; but it is not to be disabled or annihilated, so as to hinder it contributing to the exercise of the inner virtues, which are by far the most useful. St. Gregory the Great is of the like mind, when he says that in the use of penance we should keep within these bounds: we should not slay the flesh, but only its unruly passions. 
Rev. John Baptist Scaramelli, S.J., Guide to the Spiritual Life