<![if !vml]>
<![endif]>
He that could have transgressed, and hath not transgressed: and could do evil things, and hath not done them:  therefore are his goods established in the Lord, and all the church of the saints shall declare his alms.
PROPER OF THE SAINTS FOR THE WEEK OF AUGUST 16th:
16

Sun

St. Joachim, Father of the BVM

12th Sunday after Pentecost

Within the Octave

St. Roch, C

d2cl

W

Mass 9:00 AM & Noon, Confessions 8:00 AM, Rosary of Reparation 8:30 AM; For the members of Ss. P & P

17

Mon

St. Hyacinth, C

Within the Octave

Octave Day of St. Lawrence

d

W

Mass 8:30 AM; Rosary of Reparation before Mass

18

Tue

Within the Octave

St. Agapitus, M

St. Helena, W

sd

W

Mass 8:30 AM; Rosary of Reparation before Mass

19

Wed

St. John Eudes, C

Within the Octave

d

W

Mass 8:30 AM; Rosary of Reparation before Mass

20

Thu

St. Bernard, AbD

Within the Octave

d

W

Mass 8:30 AM; Rosary of Reparation before Mass

21

Fri

St. Jane Frances de Chantal, W

Within the Octave

d

W

A

Mass 8:30 AM; Rosary of Reparation before Mass

22

Sat

Immaculate Heart of Mary

St. Timothy & Comp, Mm

Vigil of St. Bartholomew (anticipated)

d2cl

W

Mass 9:00 AM; Confessions and Rosary of Reparation 8:30 AM

23

Sun

13th Sunday after Pentecost

St. Philip Benizi

sd

G

Mass 9:00 AM & Noon, Confessions 8:00 AM, Rosary of Reparation 8:30 AM; For the members of Ss. P & P
"We must remember that if all the manifestly good men were on one side and all the manifestly bad men were on the other, there would be no danger of anyone, least of all the elect, being deceived by lying wonders. It is the good men, good once, we must hope good still, who are to do the work of Anti-Christ and so sadly to crucify the Lord afresh.... Bear in mind this feature of the last days, that this deceitfulness arises from good men being on the wrong side."
Fr. Frederick Faber quoted by Fr. Denis Fahey, The Mystical Body of Christ in the Modern World
"In the evening of life, we shall be judged on love." 
St. John of the Cross
"Unity of Faith..... the first of those bonds which unite man to God."
Agreement and union of minds is the necessary foundation of this perfect concord among men, from which concurrence of wills and similarity of action are the natural results. Wherefore, in His divine wisdom, He ordained in His Church Unity of Faith; a virtue which is the first of those bonds which unite man to God, and whence we receive the name of the faithful... 
Pope Leo XIII, Satis Cognitum
ON RELIGIOUS CEREMONIES
What are ceremonies?
Religious ceremonies are certain forms and usages, prescribed for divine service, for the increase of devotion, and the edification of our fellow-men; they represent externally and visibly the interior feelings of man.
Why do we make use of ceremonies in our service?
That we may serve God not only inwardly with the soul, but outwardly with the body by external devotion; that we may keep our attention fixed, increase our devotion, and edify others; that by these external things we may be raised to the contemplation of divine, inward things (Trid. Sess. 22).
Are ceremonies founded on Scripture?
They are; for besides those which Christ used, as related in this day's gospel, in regard to the deaf and dumb man, He has also made use of other and different ceremonies: as, when He blessed bread and fishes (Matt. 15, 36); when He spread clay upon the eyes of a blind man (John 9, 6); when He prayed on bended knees (Luke 22: 41); when He fell upon His face to pray (Matt. 26: 39), when He breathed upon His disciples, imparting to them the Holy Ghost (John 20: 22); and finally, when He blessed them with uplifted hands before ascending into heaven (Luke 24: 30). Likewise in the Old Law various ceremonies were prescribed for the Jews, of which indeed in the New Law the greater number have been abolished; others, however, have been retained, and new ones added. If, therefore, the enemies of the Church contend that ceremonies are superfluous, since Christ Himself reproached the Jews for their ceremonial observances, and said: God must be adored in spirit and in truth, we may, without mentioning that Christ Himself made use of certain ceremonies, answer, that He did not find fault with their use, but only with the intention of the Jews. They observed every ceremony most scrupulously, without at the same time entertaining pious sentiments in the heart, and whilst they dared not under any circumstances omit even the least ceremony, they scrupled not to oppress and defraud their neighbor. Therefore Christ says: God must be adored in spirit and in truth, that is, in the innermost heart, and not in external appearances only.  Do not, therefore, let the objections, nor the scoffs and sneers of the enemies of our Church confound you, but seek to know the spirit and meaning of each ceremony, and impress them on your heart, and then make use of them to inflame your piety, to glorify God, and to edify your neighbor.

INSTRUCTION CONCERNING THE ABUSE OF THE TONGUE
There is no member of the body more dangerous and pernicious than the tongue. The tongue, says the Apostle St. James, is indeed a little member, and boasteth great things. Behold how small a fire kindleth a great wood. And the tongue is a fire, a world of iniquity. The tongue is placed among our members, which defileth the whole body, and inflameth the wheel of our nativity, being set on fire by hell (James 3: 5-6). The tongue no man can tame: an unquiet evil, full of deadly poison. By it we bless God and the Father; and by it we curse men, who are made after the likeness of God. Out of the same mouth proceedeth blessing and cursing (ibid. 3: 8-10). There is no country, no city, scarcely a house, in which evil tongues do not cause quarrel and strife, discord and enmity, jealousy and slander, seduction and debauchery. An impious tongue reviles God and His saints, corrupts the divine word, causes heresy and schism, makes one intemperate, unchaste, envious, and malevolent; in a word, it is according to the apostle a fire, a world of iniquity. The tongue of the serpent seduced our first parents, and brought misery and death into the world (Gen. 3). The tongue of Judas betrayed Jesus (Matt. 26: 49). And what is the chief cause of war among princes, revolts among nations, if it is not the tongue of ambitious, restless men, who seek their fortune in war and revolution? How many, in fine, have plunged themselves into the greatest misery by means of their unguarded tongue? How can we secure ourselves against this dangerous, domestic enemy? Only by being slow to speak according to the advice of St. James (1:19), to speak very few, sensible, and well-considered words. In this way we will not offend, but will become perfect (James 3:2). As this cannot happen without a special grace of God, we must according to the advice of St. Augustine beg divine assistance.
The devil's worst and most fatal preparation for the coming of Antichrist is the weakening of men's belief in eternal punishment.  Were they the last words I might ever say to you, nothing should I wish to say to you with more emphasis than this, that next to the thought of the Precious Blood, there is no thought in all your faith more precious or more needful for you than the thought of eternal punishment. 
Fr. Fredrick Faber, Lenten Sermon, delivered a few months before his death
They (the modernists) exercise all their ingenuity in an effort to weaken the force and falsify the character of Tradition, so as to rob it of all its weight and authority. But for Catholics nothing will remove the authority of the Second Council of Nicea, where it condemns those `who dare, after the impious fashion of heretics, to deride the ecclesiastical traditions, to invent novelties of some kind.... or endeavor by malice or craft to overthrow any one of the legitimate traditions of the Catholic Church'; nor that of the declaration of the Fourth Council of Constantinople: `We therefore profess to preserve and guard the rules bequeathed to the Holy Catholic and Apostolic Church, by the Holy and most illustrious Apostles, by the orthodox Councils, both general and local, and by every one of those divine interpreters, the Fathers and Doctors of the Church.      Wherefore the Roman Pontiffs, Pius IV and Pius IX, ordered the insertion in the profession of faith of the following declaration: "I most firmly admit and embrace the apostolic and ecclesiastical traditions and other observances and constitutions of the Church."
St. Pius X, Pascendi Dominid Gregis
"Discipline is selfless self-reservation. Indiscipline is self-destruction through selfish debasement of powers intended for self-preservation." 
Josef Pieper, A Brief Reader on the Virtues of the Human Heart
"Want a mess... great disorder... trouble in the dioceses," Take a Look Around!
I want to tell you something. What is it that I expect as a consequence of World Youth Day? I want a mess. We knew that in Rio there would be great disorder, but I want trouble in the dioceses!  I want to see the church get closer to the people. I want to get rid of clericalism, the mundane, this closing ourselves off within ourselves, in our parishes, schools or structures. Because these need to get out!
Pope Francis at World Youth Day, Brazil
Your divine Providence, O God, takes care of all Your creatures as though they were but one, and it takes care of each one as though all others were contained in it.  Oh! If Your Providence were only understood, everyone would forget the things of this world to be united to it. 
St. Mary Magdalen dei Pazzi
BAPTISMAL GRACE

                      

ELEVENTH SUNDAY AFTER PENTECOST
Presence of God ‑ Grant, O Lord; that the grace of holy Baptism may reach its full development in me.
MEDITATION:             
    I. The healing of the deaf‑mute, as narrated in today's Gospel (Mk 7: 31‑37), is a figure of baptismal grace. We, too, were once taken before Jesus in a condition similar to that of the poor man in Galilee. We were deaf and dumb in the life of the spirit, and Jesus, in the person of the priest, welcomed us lovingly at the baptismal font. The priest made the same gesture over us and said the same word as did the divine Master in the Gospel: "Ephpheta," "Be thou opened!" From that moment the hearing of our soul was opened to faith and our tongue was loosed to give praise to God. We were enabled to listen to the voice of faith‑ to the exterior voice of the teaching Church and to the interior voice of the Holy Spirit, urging us to do good; from that moment, we could open our lips in prayer: in praise, adoration, and petition. But later the noise of the world deafened and distracted us; likewise, the tumult of our passions deadened our capacity to listen to the voice of God. Then, too, idle conversations about worldly things and great anxiety over various events in our life have left us unable to pray sincerely and earnestly. But Jesus wishes to renew the grace of our Baptism today and to repeat the all‑powerful word "Ephpheta." How greatly we need Him to reopen our ears to His voice and to make us more attentive and sensitive to His call! "In the morning He wakeneth my ear that I may hear Him as a master; I do not resist, I have not gone back," says Isaias (50: 4‑5). This is the grace we must ask of Our Lord today, that we may not only hear His voice, but may follow it, without resistance. The more faithfully we follow it, the more sensitive we shall become to its slightest whisper. At the same time let us ask for the grace of always being ready to give praise to the Lord, to call upon His mercy, to ask His pardon humbly, accusing ourselves of our faults sincerely and with sorrow.
    2. Those who were present when Jesus performed this miracle wondered at it, saying, "He hath done all things well; He hath made both the deaf to hear and the dumb to speak." Certainly, Jesus has done all things well; He has arranged everything in the best way possible for our sanctification. He has prepared for us all the graces we need, and not only in sufficient measure, but even superabundantly. Unfortunately, however, we do not always cooperate with His grace; many times pride, egoism, and all our other uncontrolled passions turn to evil what God has planned for our good. If we had accepted lovingly and with resignation that difficulty, that trial, or disappointment which God had permitted for the sole purpose of providing us with an opportunity to practice virtue, we should have made great progress; but by giving way to impatience, by protesting and complaining, we rather added to our failures and infidelities. We should cooperate with grace more readily and strive to maintain our soul in an attitude of open docility to all the invitations to virtue which God is continually sending us by means of the different circumstances of life.
    Today's Mass, and especially the Epistle (1 Cor 15: 1-10), offers us a splendid model of cooperation with grace. It is St. Paul, the Apostle, who in his humility calls himself "the least of the Apostles," who says most sincerely: "By the grace of God, I am what I am, and His grace in me hath not been void." St. Paul realizes that, if he became an Apostle, instead of the persecutor which he had been, it was not because of his own merits, but solely by the grace of God; he attributes nothing to himself, but all to God. At the same time, he is conscious of his personal correspondence, the correspondence which is always the fruit of grace, but which also includes, as an indispensable element, our free adherence to it. Consequently, we must have an attitude of profound humility as the basis of our correspondence to grace; that is, we must clearly realize that whatever good is in us is due only to God. This attitude of humility must be accompanied by a voluntary, continual assent of our will to God's invitations. We cannot give this assent without the help of grace, and yet it depends on us; it is entirely in our hands.  Therefore, like St. Paul, we can attribute nothing to our own merits, but should say with him, "By the grace of God, I am what I am."  Our willing adhesion to grace, however, will give us the right to add, "and His grace in me hath not been void." But only steady, faithful, generous adhesion will give us that right.
COLLOQUY:
    "Henceforth, O Lord, it is You alone whom I love, follow, seek, and serve; You alone have the right to command, and to You alone do I wish to be subject. Command, I beg You, and demand of me anything You wish; heal and open my ears, that I may hear Your commands; cure and open my eyes, that I may see the signs of Your will; take away my dullness that I may be able to contemplate You, and thus, I hope, accomplish faithfully whatever You ask of me.
    "O God and most merciful Father, receive this Your fugitive child. All that I have had in the past has been sufficient for me; I have had enough of being the plaything of vain, deceitful things. Now I am running away from this tyranny; receive me as Your servant, as they received me when I ran away from You to them. I know I need to return to Your house; behold me knocking at the door; open to me; show me how to reach You. I have nothing but my will: I know only one thing‑that I must despise the ephemeral and trivial and seek the immutable and eternal.
    "My desire is to return to You, and I ask You for the means to obtain my desire. If You abandon us, we perish, but You do not abandon us; for You are the Sovereign Good, and no one has ever truly sought You and not found You .... O Lord, You know that I have the will but not the power, and I cannot even will what is good without You, nor can I do what I will to do if Your power does not help me; and what I can do, I often do not wish to do, unless You make Your will triumph on earth as in heaven. I implore but one thing of Your sovereign mercy: that You convert me entirely to You and keep me from resisting the grace which leads me to You" (St. Augustine).
 "O My Jesus, it is for love of Thee, for the conversion of sinners and in reparation for sins committed against the Immaculate Heart of Mary and for the Holy Father, I offer this sacrifice to Thee." 
Prayer of Blessed Virgin Mary taught to St. Jacinta of Fatima
Baptism imprints in your soul a spiritual character, which no sin can efface. This character is a proof that from this time you do not belong to yourself, but that you are the property of Jesus Christ, who has purchased you by the infinite price of his blood and of his death. You are not of yourself, but you are of Christ; wherefore, St. Paul concludes, "that the Christian should no longer live for himself, but for Him who died and rose again for him;" that is to say, that the Christian should live a life of grace, and that he should consecrate to his Redeemer his spirit, his heart, and all his actions. […..]
First, is true penance; for, as the holy Council of Trent teaches, penance is no less necessary for those who have sinned after Baptism, than Baptism is necessary for those who have not received it. The Holy Scripture informs us, that there are two gates by which we are to enter into heaven—baptismal innocence, and penance. When a Christian has shut against himself the gate of innocence, in violating the holy promises of Baptism, it is necessary that he should strive to enter by that of penance; otherwise there is no salvation for him. On this account, Jesus Christ, speaking of persons who have lost innocence, says to them: "Unless you do penance, you shall all perish."
But in order that penance may prevent us from perishing—it must be true Penance. Confessors may be deceived by the false appearance of conversion, and it is too often the case; but God is never deceived. If, therefore, those who receive absolution are not truly penitent and worthy of pardon, their sins are not forgiven before God. In order to do true penance, it is not sufficient to confess all our sins and to fulfill what is enjoined on us by the priest. There are two other things which are necessary: First; to renounce sin with all your heart, and for all your life… and second; to fly the occasions of sin, and to use the means to avoid it.
St. John Eudes, Man's Contract with God in Baptism
The underlying principle of these new opinions is that, in order to more easily attract those who differ from her, the Church should shape her teachings more in accord with the spirit of the age and relax some of her ancient severity and make some concessions to new opinions. Many think that these concessions should be made not only in regard to ways of living, but even in regard to doctrines which belong to the deposit of the faith. They contend that it would be opportune, in order to gain those who differ from us, to omit certain points of her teaching which are of lesser importance, and to tone down the meaning which the Church has always attached to them. It does not need many words, beloved son, to prove the falsity of these ideas if the nature and origin of the doctrine which the Church proposes are recalled to mind. The Vatican Council says concerning this point: "For the doctrine of faith which God has revealed has not been proposed, like a philosophical invention to be perfected by human ingenuity, but has been delivered as a divine deposit to the Spouse of Christ to be faithfully kept and infallibly declared. Hence that meaning of the sacred dogmas is perpetually to be retained which our Holy Mother, the Church, has once declared, nor is that meaning ever to be departed from under the pretense or pretext of a deeper comprehension of them." (Vatican I, Constitutio de Fide Catholica, Chapter iv) Let it be far from anyone's mind to suppress for any reason any doctrine that has been handed down. Such a policy would tend rather to separate Catholics from the Church than to bring in those who differ. There is nothing closer to our heart than to have those who are separated from the fold of Christ return to it, but in no other way than the way pointed out by Christ.
Pope Leo XIII, Testem Benevolentiae Nostrae, January 22, 1899.
They have introduced a new, different Christ, in whom the Antichrist could seek refuge.  They do not concede that their fabricated Christ is divine; it is enough that he is a finer being than others… The Christian religion is proclaimed as the most perfect without comparison, the holiest of religions, but pains are taken not to proclaim it as the only true religion.  In contrast the proclaimers glory in communion with all the great philosophies and religions in the world… Theirs is a psychological Christ, conceived in the mind of man, born of man's intelligence.  The Christ my faith revealed to me was conceived by the Holy Ghost and born of the Virgin Mary.  Their Christ came from a lowly plane, from the bowels of humanity.  My Christ descended from above, from the heart of the eternal Father.  Their Christ is consubstantial to man, mine is consubstantial to God. 
St. Hilary of Poitiers
A Christian has a union with Jesus Christ more noble, more intimate, and more perfect that the members of a human body with their head. He longs to be in you. He wants His breath to be your breath. His heart in your heart and His soul in your soul. 
St. John Eudes
"The great method of prayer is to have none. If in going to prayer one can form in oneself a pure capacity for receiving the spirit of God, that will suffice for all method." 
St. Jane Frances de Chantal
St. Hyacinth (1184-1257) and his brother, Blessed Ceslaus, went with their uncle, Ivo, to Rome for his consecration as the new bishop of Cracow.  The Polish visitors heard much about the wonder-working Spaniard Dominic and were present at the miracle he performed in raising the nephew of Cardinal Napoleon from the dead.  They begged St. Dominic to send his friars to Poland.  To their surprise, St. Dominic gave the habit of his order to Hyacinth and Ceslaus and kept them for six months in his company to form them as Dominicans before he sent them back to Poland.  St. Hyacinth founded Dominican communities at Sandomir, Cracow, and at Plocko on the Vistula in Moravia. He extended his missionary work through Prussia, Pomerania, and Lithuania; then crossing the Baltic Sea he preached in Denmark, Sweden, and Norway. He came into Lower or Red Russia, establishing a community at Lemberg and at Haletz on the Mester; proceeded into Muscovy, and founded a convent at Dieff, and came as far as the shores of the Black Sea. He then returned to Cracow, which he had made the center of his operations…No other saint, we make bold to say, with the exception of the Dominican, St. Vincent Ferrer, ever surpassed him in the number and character of miracles wrought.  The mere enumeration of Hyacinth's miracles fills thirty-five pages of the Acta Sanctorum.  The bull of his canonization, issued on April 17, 1594, declared his miracles to be "almost countless"… in Cracow alone fifty dead persons had been raised to life and seventy-two dying restored to perfect health… it was to St. Hyacinth that our Blessed Mother said, "Have great courage and be joyful, my son Hyacinth!  Whatsoever thou shalt ask in my name, shall be granted thee." 
St. Hyacinth, pray for us and for thy fellow Dominicans to our Blessed Mother.  Dominican Saints
Take away the material sun from the world: what would become of our day?  Take away Mary, the star of the vast sea: what would remain but obscurity over all, a night of death and icy darkness?  Therefore, with every fiber of our heart, with all the love of our soul, with all the eagerness of our aspirations, let us venerate Mary; it is the will of Him who wished us to have all things through her. 
St. Bernard of Clairvaux
The Christian life is a continuation and completion of the life of Christ in us. We should be so many Christs here on earth, continuing His life and His works, laboring and suffering in a holy and divine manner in the spirit of Jesus.  
St. John Eudes
If I went by my own feelings, if I followed my inclination, and if I were not afraid of wearying the sisters, I should never speak of anything but charity; and I assure you, I scarcely ever open my mouth to speak of holy things, without having a mind to say: Thou shalt love the Lord with thy whole heart, and thy neighbour as thyself." 
St. Jane Frances de Chantel, foundress of the Institute of the Visitation of our Lady under the guidance of St. Francis de Sales
She was full of faith, yet all her life had been tormented by thoughts against it. While apparently enjoying the peace and easiness of mind of souls who have reached a high state of virtue, she suffered such interior trials that she often told me her mind was so filled with all sorts of temptations and abominations that she had to strive not to look within herself...But for all that suffering her face never lost its serenity, nor did she once relax in the fidelity God asked of her. And so I regard her as one of the holiest souls I have ever met on this earth.
St. Vincent de Paul comments on St. Jane Frances de Chantel
If I knew for certain that I had to die within a year, I imagine that I should grow more humble from day to day at the thought that each day was bringing me nearer to my death. But who can assure me that I have one year to live ----- I, who am not certain to live to the end of the day?
O my God, true light of my soul, keep alive within me the remembrance of my death. Tell me often with Thine own voice in my heart that I must die, perhaps within a year, perhaps within a month, perhaps within a week; and thus I shall remain humble. In order that the thought of death may not be unfruitful to me, excite within my soul now that knowledge and those feelings which I shall have at that last hour of my life when the blessed taper is placed in my hands "in the day of trial" (Wisd. 3, 18). Make me know now as I shall know then what vanity is, and then how can I ever be arrogant again in the face of that most certain truth? "Vanity of vanities, and all is vanity" (Eccles. 1, 2). Job was always humble even in the days of his prosperity: "My days shall be shortened and only the grave remaineth for me" (Job 27, 1). 
Fr. Cajetan Mary da Bergamo, Humility of Heart
"Lord Jesus, may Thy will be done, with no ifs, with no buts, with no exceptions, - be it for father, for children, for myself, or for any other thing whatever." 
St. Jane Frances de Chantal
Devotion to the Immaculate Heart of Mary - A Synthesis of all Marian Doctrine and Devotion
    Now it is from this first heading, Mary's divine Maternity, that the other offices and privileges are seen to flow, for it is Mary's Motherhood which is the reason for her prerogatives, the means of her sharing in our redemption, and the foundation of her exaltation. Because of her divine Maternity she enjoyed her unique relationship with the Most Holy Trinity and her maternal relationship with all mankind. Further, in virtue of her Maternity there is derived not only the dignity of Mary's role in the Christian pattern, but also her entire sanctity which underlies it. We may contemplate this sanctity underlying Mary's whole life and activity first in her Immaculate Conception and in her fullness of grace, and then in her perfect virginity. Throughout her mortal life this sanctity was increased through her meritorious acts, through the Incarnation of Christ, and through the Sacraments. Mary's part in our redemption in fact, all her relations with creatures flow also from her dignity as Mother of God. As the Mother of Christ, the head of the Mystical Body, she is the Mother of the members of that Body.
    Also as a result of her Maternity Mary enjoys the privilege of her bodily Assumption into heaven, where because she is the Mother of Christ, the King of all creatures, she is our Queen, and because she is associated with Christ, the source of all grace, she is our Mediatrix.  Hence all the offices of Mary and the sanctity that necessarily underlies them are connected intimately with the divine Maternity, dependent upon and resultant from it.
    Our devotion to the Immaculate Heart, in that it looks to the entire sanctity of the Mother of God as the reason for showing her honor, will of necessity include all the truths and mysteries of her life and activity, and be in fact a summation of them all. But further, if in this devotion we look especially to the crowning of this sanctity, Mary's love, and see it as intimately connected with her Maternity, then our devotion is even more clearly the synthesis of all Marian theology.
    Mary's life up to the Incarnation was characterized by love, and it was the love of her heart which entered into the act of her will in the consent of the Incarnation. Love had disposed her to be worthy of her office of Motherhood and induced her to accept the role of Mother with all that it entailed. The Incarnation was essentially an act of love on the part of God (John 3: 16) to which Mary perfectly responded. Thus throughout her mortal life it was Mary's love which characterized her associations with Christ and marked her days up to the time of her Assumption. It is love again which makes her most efficacious in her intercession for men as our Mediator and Queen in heaven.
    All Marian doctrine, then, as contingent upon the divine Maternity, is synthesized in the devotion to Mary's maternal Heart; for in her Heart we see the sanctity that underlies her every gift and privilege and the charity which crowns it… Thus all Marian doctrine is implied in the devotion to Mary's Immaculate Heart.
    We mentioned also that the devotion to the Immaculate Heart is the synthesis of all other Marian devotions.  This fact follows quite logically if the preceding assertion, that the devotion to the Immaculate Heart summarizes all Marian doctrine, has been demonstrated, for all true devotion has a doctrinal basis.
Rev. John F. Murphy, Mary's Immaculate Heart, The Meaning of Devotion to the Immaculate Heart of Mary
Again, in the Office for the feasts of our Lady, the Church applies the words of Sirach to the Blessed Virgin and thus gives us to understand that in her we find all hope: In me is all hope of life and of virtue. In Mary is every grace: In me is all grace of the way and of the truth. In Mary we shall find life and eternal salvation: Those who serve me shall never fail. Those who explain me shall have life everlasting (Sir. 24:25, 30, 31--- Vulgate). And in the Book of Proverbs: Those who find me find life and win favor from the Lord (8:35). Surely such expressions are enough to prove that we require the intercession of Mary. 
St. Alphonsus de Liguori, The Glories of Mary
All his (five) brothers followed Bernard to Citeaux except Nivard the youngest who was left to be the stay of his father in his old age.  'You will now be heir of everything,' said they to him as they departed.  'Yes,' said the boy, 'you leave me earth, and keep heaven for yourselves.  Do you call that fair?'  And he too left the world.  At length their aged father came to exchange wealth and honour for the poverty of a monk of Clairvaux. Bernard's only sister remained behind: she was married, and loved the world and its pleasures.  Magnificently dressed she visited Bernard; he refused to see her, and only at last consented to do so, not as her brother, but as the minister of Christ.  The words he then spoke moved her so much that two years later she retired to a convent with her husband's consent, and died in the reputation of sanctity. 
Fr. Henry Bowden, Lives of Saints
The Kingship of Christ Is Not Dependent on the Sin of Adam-
Would the Incarnation Have Occurred Without the Fall?
Perhaps the weightiest argument adduced for the Scotist position (that the Incarnation was not dependent upon the Fall) is the one developed by Suarez: The end cannot be inferior to the means devised for its attainment.  This would be the case if the Incarnation merely served the purpose of the Redemption.  No sensible hunter would shoot a cannon to bring down a sparrow.  Christ is not only the crown of the created universe, He is also the climax of divine glorification.  Without Him the universe would be meaningless.  He who is highest and most perfect in the order of being, must also be first in the plan of creation, and the fullness of divine glory cannot have been dependent on the accident of the Fall.  The Scotist theory recommends itself by its sublimity.  It groups angels and men around the God-man as the center of the universe, the highest and final revelation, the beginning and end of all things. 
Rev. Msgr. Joseph Pohle, Ph.D, D.D., Soteriology, Dogmatic treatise on the Redemption
"One day St. Columbkill, while on a journey through the country of the Picts, was requested to baptize a child.  Unfortunately there was no water in the place.  The saint grieved by the thought that the child should die without the grace of Baptism, has recourse to prayer and obtains a supple of water from a neighboring rock."  Whether this fact be true or false, it is, at least, certain that St. Adamnan, who related it, and who was a distinguished member of the Irish Church, considered water as the essential matter of baptism. 
Fr. Michael J. O'Farrell, Bishop of Trenton, Life of St. Patrick
God is the motive for loving the neighbor which proves that the act by which we love God is the same as that by which we love the neighbor.  Hence the virtue of charity does not stop at the love of God, but it also includes love of neighbor…. Love of neighbor is not meritorious if the neighbor is not loved because of God. 
St. Thomas Aquinas
What about "subsit in"?
"About Jesus Christ and the Church, I simply know they're just one thing, and we shouldn't complicate the matter."
Saint Joan of Arc, as recorded at her trial
It is a ridiculous and abominable disgrace that… we suffer the traditions we have received from the fathers of ancient times to be infringed at will. 
Pope Nicholas I
A devil's advocate has no case against a martyr. Such a man is certainly a man of virtue. He has stood firm in truth and justice, which is the very essence of virtue. He has held to the good of reason in its proper object, which is truth, and in its proper effects in the appetite of man, that is, justice or sanctity. He is a brave man, for he has stood against the great evil of death in a private war for the divine good of virtue. He is a man of faith, for he has witnessed to that faith even at the cost of his life; and he is a man of charity, for the norm of friendship is sacrifice and he has made the supreme sacrifice. The lukewarm religious who, in an attack of self-pity, sighs resignedly of the "living martyrdom" of religious life is babbling nonsense. Living martyrdom is as hopeless a contradiction as a self-pitying religious. A man must die to be a martyr; death is of the very essence of martyrdom, for martyrdom consists precisely in spurning all corporal goods to testify to the faith. After all, a man might give up his goods, his friends, suffer pain, all as a means to securing his life; or he might sincerely think himself willing to make the supreme sacrifice until he hears the whizz of the headsman's swinging axe. Indeed, a man might actually be willing to make that sacrifice; but the fact is that he has not passed the supreme test until he has actually died. He cannot be a witness because his surrender of all for the truth of the faith is not evident to the world. The virgin who dies in defense of her purity is a martyr; so also is the priest who loses his life by administering the sacraments during a plague. For while it is true that most of the canonized martyrs have died in persecutions of the faith, and so in defense of the faith strictly so called, many others have died for the faith in the sense of the Christian life. It is not merely the refusal to deny the faith in words, but also the refusal to deny it in acts that is the cause of martyrdom. The work of any virtue can be the cause of martyrdom if, as is always the case of a man in the state of grace, the work of that virtue is referred to God by charity.
Fr. Walter Farrell, O.P., S.T.D., S.T.M., A Companion to the Summa
Why Democratic Societies Necessarily Work to Destroy the Family
In countries which are aristocratically constituted the government never makes a direct appeal to the mass of the governed; as men are united together, it is enough to lead the foremost; the rest will follow.  This is applicable to the family as well as to all aristocracies that have a head.  Among aristocratic nations social institutions recognize, in truth, no one in the family but the father; children are received by society at his hands; society governs him, he governs them.  Thus the parent not only has a natural right but acquires a political right to command them; he is the author and support of his family, but he is also its constituted ruler.  In democracies… no such intermediate person is required; a father is there, in the eye of the law, only as a member of a community, older and richer than his sons. 
Alexis de Tocqueville, The Influence of Democracy on the Family
We are not so much called to the "imitation of Jesus Christ, as to the "identification" with Jesus Christ
By baptism, conferring sanctifying grace, we Christians were made participators in the divine life of God by being made children of God, for in baptism, we "have been clothed with Christ Jesus" (Gal 3:27) and "We have been grafted on Christ" (1 Cor. 12:27).  The doctrine of God's life within us and our incorporation with Christ is all too frequently forgotten by those whose duty it is to lead others to perfection and by those who are themselves called to perfection.  Our incorporation into the Mystical Body is a wondrous thing, for you see, the thirty-three years of Christ's life on this earth could not satisfy His desire to glorify His Father, nor is He content to love His Father infinitely in heaven, and in our tabernacles.  Hence, He deigned to make unto Himself a Mystical Body in which He continues to live, to love, and to glorify His Father.  In a word, in order to love the more, Christ has united Himself to new individual natures, to millions of individual persons, so that the complete Christ is Christ united to the faithful who will love in Him and with Him to the end of time.  From each of us, Christ asks for another humanity, He asks for the entire possession of our being – our body and soul with all their powers to make them His own and live through them His life of devotion to His beloved Father.  According to Sister Elizabeth of the Trinity, Christ says to each one of us: "My son, give me your heart that in you and through you, in a life of union, I may love, or rather we may love the Father ardently: give me your mind, your eyes, your hands, your whole being.  I wish, in you and by you, to live as it were a second life wholly of love, which will be the complement and continuation of My earthly life at Nazareth and in Palestine."….. ponder well this thought… In every prayer we say, in every action we perform, in every suffering we endure, in our every act of love, we must come to realize that we are a member of Christ and that Christ wishes still to pray, act, love and suffer in us…. "Put ye on Jesus Christ" (Gal. 3:27).  Paul had put on Christ, and did so so thoroughly that he could say: "For me to live is Christ, and to die is gain" (Phil 1:21).
Fr. Charles H. Doyle, Guidance in Spiritual Direction
Now Is the Time of Merit
Venial sins are remitted after this life, even with regard to guilt, in the same way in which they are remitted in this life, namely, by an act of charity towards God, expressing repugnance for the venial sins committed in this life.  However, since it is no longer possible to acquire merits in the world beyond, such an act of love, while it removes the impediment of venial guilt, does not deserve absolution or a decrease of punishment. 
St. Thomas
"The human race is ruled by two things, namely, Natural Law and long-standing custom."
Gatian
"It is obvious that when the will of the prince deviates from equity, justice or reason it is not law."
Lucas of Penna
"When you break the big laws, you do not get freedom; you do not even get anarchy. You get the small laws."
G.K. Chesterton
We let ourselves be overcome by human respect, and cease to show ourselves true followers of Our Lord before the world…  We see truth trodden underfoot, and we remain silent. Why?  Because we are cowards.  Oh, how we need to renew our faith, to rekindle our hearts in the sublime principles of our holy religion. 
St. Frances Xavier Cabrini
 "Would to God that this had always been done with the proper vigilance and constancy."
Our Predecessor, Gregory XVI, who wrote: A lamentable spectacle is that presented by the aberrations of human reason when it yields to the spirit of novelty, when against the warning of the Apostle it seeks to know beyond what it is meant to know, and when relying too much on itself it thinks it can find the fruit outside the Church wherein truth is found without the slightest shadow of error ( Singulari nos, 7 Kal. Jul. 1834).
But it is pride which exercises an incomparably greater sway over the soul to blind it and plunge it into error, and pride sits in Modernism as in its own house, finding sustenance everywhere in its doctrines and an occasion to flaunt itself in all its aspects. It is pride which fills Modernists with that confidence in themselves and leads them to hold themselves up as the rule for all, pride which puffs them up with that vainglory which allows them to regard themselves as the sole possessors of knowledge, and makes them say, inflated with presumption, We are not as the rest of men, and which, to make them really not as other men, leads them to embrace all kinds of the most absurd novelties; it is pride which rouses in them the spirit of disobedience and causes them to demand a compromise between authority and liberty; it is pride that makes of them the reformers of others, while they forget to reform themselves, and which begets their absolute want of respect for authority, not excepting the supreme authority. No, truly, there is no road which leads so directly and so quickly to Modernism as pride. When a Catholic laymen or a priest forgets that precept of the Christian life which obliges us to renounce ourselves if we would follow Jesus Christ and neglects to tear pride from his heart, ah! but he is a fully ripe subject for the errors of Modernism. Hence, Venerable Brethren, it will be your first duty to thwart such proud men, to employ them only in the lowest and obscurest offices; the higher they try to rise, the lower let them be placed, so that their lowly position may deprive them of the power of causing damage. Sound your young clerics, too, most carefully, by yourselves and by the directors of your seminaries, and when you find the spirit of pride among any of them reject them without compunction from the priesthood. Would to God that this had always been done with the proper vigilance and constancy. 
St. Pius X, Pascendi   
The apostasy of the city of Rome from the vicar of Christ and its destruction by Antichrist may be thought very new to many Catholics, that I think it well to recite the text of theologians of greatest repute. First Malvenda, who writes expressly on the subject, states as the opinion of Ribera, Gaspar Melus, Biegas, Suarrez, Bellarmine and Bosius that Rome shall apostatize from the Faith, drive away the Vicar of Christ and return to its ancient paganism. Then the Church shall be scattered, driven into the wilderness, and shall be for a time, as it was in the beginning, invisible; hidden in catacombs, in dens, in mountains, in lurking places; for a time it shall be swept, as it were from the face of the earth. Such is the universal testimony of the Fathers of the early Church. 
Henry Edward Cardinal Manning, The Present Crisis of the Holy See, 1861
 Catholic View on Religious Liberty
      Among the slogans of "politically correct" language there is the term "religious liberty", which is used incorrectly at times by Catholics as a synonym for freedom for the Church or freedom for Christians. In reality the terms and concepts are different and it is necessary to clarify them. The ambiguity present in the Conciliar declaration Dignitatis humanae (1965) arose from the lack of distinction between the internal forum, which is in the sphere of personal conscience, and the public space, which is in the sphere of the community, or rather the profession and propagation of one's personal religious convictions.
     The Church, with Pope Gregory XVI in Mirari Vos (1836), with Pope Pius IX in the Syllabus and in Quanta Cura (1864), but also with Pope Leo XIII in Immortale Dei (1885) and in Libertas (1888) teaches that:
<![if !supportLists]>1. <![endif]>No one can be constricted to believe in the private forum, because faith is a personal choice formed in the conscience of man.
<![if !supportLists]>2. <![endif]>Man has no right to religious freedom in the public space, or rather freedom to profess whatever religion, because only the true and the good have rights and not what is error and is evil.
<![if !supportLists]>3. <![endif]>Public worship of false religions may be, in cases, tolerated by the civil authorities, with the view of obtaining a greater good or avoiding a greater evil, but, in essence, it may be repressed even by force if necessary. But the right to tolerance is a contradiction, because, as is evident even from the term, whatever is tolerated is never a good thing, rather, it is always a purely bad thing. In the social life of nations, error may be tolerated as a reality, but never allowed as a right. Error "has no right to exist objectively nor to propaganda, nor action" (Pius XII Speech Ci Riesce 1953)
     Further, the right of being immune to coercion, or rather the fact that the Church does not impose the Catholic Faith on anyone, but requires the freedom of the act of faith, does not arise from a presumed natural right to religious freedom or a presumed natural right to believe in any religion whatever, but it is founded on the fact that the Catholic Religion, the only true one, must be embraced in complete freedom without any constraints. The liberty of the believer is based on the truth believed and not on the self-determination of the individual. The Catholic and only the Catholic has the natural right to profess and practice his religion and he has it because his religion is the true one. Which means that no other believer apart from the Catholic has the natural right to profess his religion. The verification of this is in the fact that rights do not exist without responsibilities and duties and vice versa. The natural law, summed up in the ten commandments, is expressed in a prescriptive manner, that is, it imposes duties and responsibilities from which rights arise. For example, in the Commandment "Do not kill the innocent" the right of the innocent to life arises. The rejection of abortion is a prescription of natural rights which is separated from religion and whoever conforms to it. And this is the same for the seven Commandments of the Second Table. Comparing the right to religious liberty to the right to life, considering them both as natural rights, is however, nonsense.
      The first three commandments of the Decalogue in fact do not refer to all and sundry divinities, but only to the God of the Old and the New Testaments. From the First Commandment, which imposes adoration of the Only True God, arises the right and the duty to profess not any religion but the only true one. This counts for both the individual and the State. The State, like each individual, has the duty to profess the true religion, also because the aims of the State are no different from those of the individual.
      The reason the State cannot constrain anyone to believe does not arise from the religious neutrality of the State, but from the fact that adhering to the truth must be completely free. If the individual had the right to preach and profess publically any religion whatever, the State would have the obligation of religious neutrality. This has been repeatedly condemned by the Church.
      For this reason we say that man has the right to profess, not any religion, but to profess the only true one. Only if religious liberty is intended as Christian liberty, will it be possible to speak of the right to it.
     There are those who sustain that we live actually in a pluralistic and secularized society, that the Catholic States have disappeared and that Europe is a continent that has turned its back on Christianity. Therefore, the real problem is that of Christians persecuted in the world, and not that of a Catholic State. Nobody denies this, but the verification of a reality is not equivalent to the affirmation of a principle. The Catholic must desire a Catholic society and State with all his heart, where Christ reigns, as Pope Pius XI in the encyclical Quas Primas (1925) explains.
     The distinction between the "thesis" (the principle) and the "hypothesis" (the concrete situation) is noted. The more that we are obliged to suffer under the hypothesis, the more we have to try to make the thesis known. Hence, we do not renounce the doctrine of the Social Kingship of Christ: let us speak of the rights of Jesus Christ to reign over entire societies as the only solution to modern evils. So, instead of fighting for religious liberty, which is the equalizing of the true religion with the false ones, let us fight in defense of liberty for Christians, today persecuted by Islam in the East and by the dictatorship of relativism in the West.
Roberto de Mattei, Roman Catholic Historian
As the greatest glory which we can render to God is obedience to his commandments, to offer Him the sacrifice of ourselves, to offer all our actions to his glory; charity obliges us to observe strictly all the commandments of God, to avoid the least sin, to devote and to consecrate ourselves entirely to the service of his divine Majesty, and to be careful to have no other intention than to please Him in all our actions; in fine, to suffer, with submission and resignation to his holy will, poverty, contempt, injustice, and all the other crosses which we may meet with in this life. When, through charity, we offer to God our actions, all that we do must be meritorious. It is not, therefore, merely by our prayers, our fastings, and our alms, that we merit eternal glory. Works of the most humble kind, even to drink and to eat, inasmuch as we do it for the subsistence of the body, is meritorious, when we offer it to God through a motive of charity. Happy the soul which comprehends well this great virtue, and which studies to practice it!
St. John Eudes, Man's Contract With God in Baptism
I'll never return to Japan. After years of study, after years of meditation I have understood that life under the tainted atmosphere of Buddha is an embittered historical testimony of blatant paganism. I converted to Catholicism. I made this decision after the explosion of the atomic bomb on Hiroshima. I was in Hiroshima for historical research. I was in the library when the bomb exploded. I was busy consulting a Portuguese book and my eye happened to catch an image of Our Lady of Fatima. I had the impression that this image moved, as if to say something. All of a sudden there was a blinding light, hurting my eyes intensely. I was terrified. The cataclysm had come about. The sky had darkened and a cloud of brown dust had covered the city. The library was burning. Men were burning. Children were burning. The air itself was burning. I didn't even have the slightest scratch on me. The sign of the miracle was evident. Yet I wasn't able to explain what had happened.
Can a miracle be explained? I wasn't even able to think. Only the image of Our Lady of Fatima shone for me above all the flames, above all the fires, above all man's acts of barbarism. There is no question that I was saved to bring the Virgin's testimony to the entire world. Doctor Keia Mujnuri, a friend I went to visit fifteen days later, verified through X-Rays that my body had not been subjected to any burns. The barrier of mystery was shattered. I began to believe in the beauty of love. I learned the Catechism but in my heart I kept Her image, the sweet song of Fatima. I wanted to confess to the Lord, but I wanted this through His Most Holy Mother.
Professor Hikoka Vanamuri, Professor of Philosophy, University of Tokyo, who miraculously survived the atomic bombing of Hiroshima, August 6, 1945, while on  pilgrimage to Fatima (nel cuore di maria)
Father Pellegrino Funicelli, who assisted Padre Pio for many years, once confronted the saint on the sin of abortion:
Father Pellegrino Funicelli: Today you denied absolution to a woman because she had voluntarily undergone an abortion. Why have you been so rigorous with this poor unfortunate? (Padre Pio would sometimes refuse to give absolution to a penitent if they showed insufficient contrition; often they would return and he'd give absolution if they were sincere).
Padre Pio: The day that people lose their horror for abortion will be the most terrible day for humanity. Abortion is not only a homicide but also a suicide. Shouldn't we have the courage to manifest our faith before those who commit two crimes within one act?
Father Pellegrino Funicelli: Suicide?
Padre Pio: The suicide of the human race will be understood by those who will see the earth populated by the elderly and depopulated of children: burnt as a desert.
"The great civilizations do not express from within the great religions as a species of cultural by-product; the great religions are the base upon which the great civilizations rest. A society that has lost its religion is destined sooner or later to lose its culture." 
Christopher Dawson
But that humility of heart practiced by Jesus Christ in every hour of His life on earth is given to all of us as an example which we are compelled to follow, and to this imitation God has united our eternal salvation: "Unless you be converted and become as a little child" (Matt. 18, 3). 
Fr. Cajetan Mary daBergamo, Humility of Heart
Humility, Patience and Charity - necessary qualities for teaching Truth
Let those be hard upon you who do not know what labour it is to reach the truth and turn away from error.  Let those be a hard upon you, who know not how rare a thing it is, and how much it costs, to overcome the false images of the senses and to dwell in peace of soul.  Let those be hard upon you, who know not with what difficulty man's mental eye is healed so as to be able to gaze upon the Sun of Justice; who know not through what sighs and groans one attains to some little knowledge of God.  Let those, finally, be hard upon you, who have never known seduction like that whereby you are deceived.... As for me, who have been tossed about by the vain imaginations of which my mind was in search, and who have shared your misery and so long deplored it, I could not by any means be harsh to you. 
St. Augustine, to Manichean (Gnostic dualism) heretics, who had followed for nine years
Do you wish to know what foundation our confidence must have? It must be based on the infinite goodness of God and the merits of the Passion and Death of Our Lord Jesus Christ, with this condition on our part: a firm and total resolution to belong wholly to God and to abandon ourselves entirely and without reservation to His Providence. 
St. Francis de Sales
In the end, My Immaculate Heart will triumph. The Holy Father will consecrate Russia to Me, and she will be converted, and a period of peace will be granted to the world. 
Blessed Virgin Mary to the children at Fatima
Opinions opposed to reason inevitably produce actions opposed to nature.
Louis de Bonald, (1754-1840) French counter-revolutionary, statesman, philosopher
I am glad that we are talking about "homosexual people" because before all else comes the individual person, in his wholeness and dignity. And people should not be defined only by their sexual tendencies: let us not forget that God loves all his creatures and we are destined to receive his infinite love.
Pope Francis
President Trump has exposed the Deep State for what it is – Idolatry.
A Power without limits is an essentially Anti-Christian Power and it is simultaneously an outrage done the majesty of God and the dignity of man. A Power without limits can never be a ministry or a service, and political Power under the imperatives of Christian civilization can never be anything less. Unlimited Power is also an idolatry lodged within both subject and king: idolatry in the subject because he adores the king; idolatry in the king because he worships himself.
Donoso Cortes, Catholic diplomat and apologist
"The words of Jesus Christ," says (Bishop Jacques) Bossuet, "reflect something of the divine in their simplicity, in their depth, by a certain gently authority with which they issue forth. Never has man spoken like this man, because man has never been God, like him. Nor has man had over all spirits that natural authority which pertains to truth, and which speaks to the soul so sweetly and so intimately." But this Word, absolutely divine - divine by its own character, divine by its effects, always subsisting - whose should it be if not Jesus Christ's? Who should be the inventor of the wisdom of Jesus Christ? At a distance of nearly two thousand years the Word of Jesus Christ remains the only true light of man on himself an don God. It upholds the Catholic world, encompassed by fanatical enemies; it sustains the natural law, infested and crushed by a man philosophy; it upholds human reason, subject to madness and error; it not only preserves and repairs, but it brings forth; it begets both priests and saints; it begets faith, and from the most stony and sterile hearts it wrests admiration and love. Who could have invented this Word?
Louis Veuillot, The Life of Our Lord Jesus Christ
Abortion and infanticide common pagan practice even among the most civilized before Jesus Christ.
Those Jews believe that souls are immortal. They rejoice in becoming fathers, and do not believe it lawful to take away the life of any of the children which were given to them.
Tacitus, 56-120 AD, Roman senator and historian
It is not the position of the Roman Catholic Church that a pope is incapable of leading people astray by false teaching as a public doctor…. He may be the supreme appeal judge of Christendom… but that does not make him immune to perpetrating doctrinal howlers. Surprisingly, or perhaps not so surprisingly, given the piety that has surrounded the figures of the popes since the pontificate of Pius IX, this fact appears to be unknown to many who ought to know better…. (There is now) a danger of possible schism…  (but, not as possible as) an immediate danger as the spread of a moral heresy.
Fr Aidan Nichols, O.P., author of over 40 books of philosophy, theology, apologetics and criticism who has lectured at Oxford and Cambridge and the Angelicum in Rome, speaking at the annual conference in Cuddesdon of an ecumenical society, the Fellowship of St Alban and St Sergius, to a largely non-Catholic audience
"Confidence is a hope fortified by solid conviction." 
St. Thomas Aquinas
"You, the chiefs of the Church militant, have neglected to guide the chariot of the Bride of the Crucified One along the path so clearly marked out for her. Like that false charioteer Phaeton, you have left the right track, and though it was your office to lead the hosts safely through the wilderness, you have dragged them after you into the abyss. But one remedy now remains: you, who have been the authors of all this confusion, must go forth manfully with one heart and one soul into the fray in defense of the Bride of Christ whose seat is in Rome, of Italy, in short of the whole band of pilgrims on earth. This you must do, and then returning in triumph from the battle-field, on which the eyes of the world are fixed, you shall hear the song 'Glory to God in the Highest;' and the disgrace of the covetous Gascons, striving to rob the Latins of their renown, shall serve as a warning to all future ages."
Dante, the poet, in a futile addressed to the Cardinals, assembled in conclave at Carpentras to elect a successor to Clement V who had taken the papacy to Avignon, to return the papacy to Rome. 
"Scientists might have kept their intellectual deficiencies a secret, had they stayed within the protective covering of their laboratories." But now that they are running the country their 'masks' cannot hide their inadequacies.
To begin with, it should be noted that modern scientists, by and large, are men of gross unintelligence. In view of the prodigies lately wrought by them, this judgment may seem a little outrageous. We can hear someone snapping at us: "Let's see you shoot a ten-pound hunk of aluminum into outer space!" The unexpected truth, however, is that shooting a ten-pound hunk of aluminum into outer space, or devising an explosive force that could pulverize New York, or transmitting the likeness of a human face, in color, across a continent, are not necessarily the achievements of great intellects. They are the results of experimentation, of hundreds and thousands and millions of tests and re-tests. And it is not brilliance of mind that is required to produce them, but dogged patience; plus the ability to observe carefully, to measure, to count, to note what causes produce what effects, and to link one usable discovery to another, till gradually, finally, the Great Thing is arrived at.
"The conquests of physical science," the indomitable Hilaire Belloc has written, "were due to minute and extensive observation conducted by vast numbers of men and, therefore, for the most part, by the unintelligent. Science attracted some few men of high culture and some even (much fewer) of strong reasoning power; but in themselves, mere observation and comparison, the framing of hypotheses and the testing of them by experiment, need no intellectual qualities above the lowest and are therefore an obvious occupation for those who despise or do not grasp the use of reason. It has even been maintained that the ceaseless practice of exact measurement dulls the brain."
The scientists might have kept their intellectual deficiencies a secret, had they stayed within the protective covering of their laboratories. But the public lured them out. Dazzled by the magnitude of scientific achievement, Americans have decided that the men who can produce such marvels as atom bombs and striped toothpaste must surely be the wisest and cleverest of all men, and supremely qualified to speak on every subject. The scientists have modestly agreed, and proceeded to do so. Ranging freely over the affairs of God and man, they have regaled us with their notions on everything from United States foreign policy to the miracles at Lourdes. In most instances, when those opinions are not flagrantly anti-Christian, they are notoriously anti-American.
But still, bad as they are when prattling their opinions on matters of religion or philosophy or politics or art, the scientists are at their impossible worst when they invade such territories with the methods and tools of their profession. We are smilingly assured, for instance, by a tin-eared physicist, that the "only" difference between Mozart's Fortieth Symphony and the Third Avenue El is in the length and frequency of the sound waves that strike the ear. Or, not content with a gratuitous denial of the Virgin Birth of Our Lord, a biologist announces that "careful and extended scientific observation" has proven that the event was impossible.
In the light of all this, no one should be surprised at the consequences suffered by those Catholics who have tried to temper their Faith and intelligence to the demands of science. For the most part, such Catholics are not scientists themselves, but scholars. That is, they do not formulate scientific hypotheses but, once formulated, they accept them gratefully. Moreover, their studies of Scripture, history, etc. are built strictly upon the scientific method.
"Science does not bow down before precedent, nor custom, nor dogma," a University of Chicago professor has declared. Anxious to merit the regard of such men, the Catholic scholars of the moment have likewise been unbending in the face of Catholic tradition. They will not, they want it understood, be swept off their feet by the mere fact that a belief has been held or a devotion cherished in the past. If their researches turn up an adverse "authority," nothing less than a Papal mandate can keep them from denying the belief or disparaging the devotion.
The following is a sobering instance of this scholarship. It is from the account of the Holy House of Loreto (Our Lady's home in Nazareth; miraculously transported to Italy in 1294) given in Donald Attwater's A Catholic Dictionary: "The tradition has been approved by many popes and saints and numerous miracles are recorded there; but the most recent research tends to show that the tradition is mistaken and rests on some unexplained misunderstanding."
Catholic scholars have been especially zealous of late to show that the recent exposures of fake fossils (e.g., "the Piltdown Man") have not shaken their belief in the bestial ancestry of man. These Catholic friends of evolution were recently given a calling down by His Eminence Ernesto Cardinal Ruffini, in a front-page article in L'Osservatore Romano. Asking whether the evidences of science have given any good reason for abandoning the "traditional conviction" about the origin of the human body, narrated in the book of Genesis, the Cardinal answered, "We do not think so." He asked all Catholics to hold firm to their belief in the creation of Adam from the slime of the earth, which is "the obvious sense of the Bible."
Fr. Leonard Feeney M.I.C.M., The Point, excerpt, May 1958
Remember in your charity the following pray requests:      
Remember the welfare of our expectant mother: Vanessa LoStrocco,
The welfare of Excellency Archbishop Carlo Maria Viganò,
The welfare of Rev. Fr. Martin Skierka, who produces the traditional Ordo in the U.S.,
For the health and welfare of Katie Wess, John Gentry, Vincent Bands, Todd Chairs, Susan Healy and James O'Gentry is the petition of Camilia,
Marieann Reuter, recovery of her health, Kathy Kepner, for her health, Shane Cox, for his health, requests of Philip Thees,
Thomas Thees, recently hospitalized,
Thomas A. Nelson, long time faithful traditional Catholic the founder and former owner of TAN Books & Publishing, suffered a recent stroke,
The Joseph Cox Family, their spiritual welfare,
The Thomas Dube Family, for their conversion and spiritual welfare,
Luis Rafael Zelaya, the brother of Claudia Drew, who is seriously ill,      
For the health of Kim Cochran, the daughter-in-law of Joseph and Brenda Cochran, the wife of their son Joshua,
Louie Verrecchio, Catholic apologist, who has a health problem,
John Minidis, Jr. family, for help in their spiritual trial,
 John and Joann DeMarco, for their health and spiritual welfare,
Regina (Manidis) Miller, her spiritual welfare and health,   
Melissa Elena Levitt, her health and conversion, and welfare of her children,
For the grace of a holy death, Nancy Marie Claycomb,
The health and spiritual welfare of Tom Grow, Amanda Gardner, and Alex Estrada,
Conversion of Annette Murowski, and her son Jimmy,
Brent Keith from Indiana has petitioned our prayers for the Keith Family,
The welfare of the Schmedes Family, and the Mike and Mariana Donohue Family,
The spiritual welfare Robert Holmes Family,
For the spiritual and temporal welfare of Irwin Kwiat,
Fr. Waters asks our prayers for Elvira Donaghy, who is recovering from a stroke,
Kimberly Ann, the daughter of John and Joann DeMarco, for her health and spiritual welfare,
Mufide Rende, a traditional Catholic from India has asked our prayers for her welfare and he family members, living and deceased,
Mary and Bill Glatz, the welfare of their family,
Barbara Harmon, who is ill, and still cares for her ailing parents,
Jason Green, a father of ten children who has been seriously injured,
For the health and welfare of Kolinsky and Sorace families,
Fr. Waters asks our prayers for the health and spiritual welfare of Brian Abramowitz,
Janine Mullen, for her health and help for her family,
Thomas Schiltz family, in grateful appreciation for their contribution to the beauty of our chapel,
Carlo A. De Porto, who is in failing health,
Welfare of Bishop Richard Williamson, for strength and courage in the greater battles to come,
John Rhoad, for his health and spiritual welfare,
Angelina Montesano family & Helen Snyder, for their health and spiritual welfare,
Kathy Boyle, requests our prayers for her welfare,
Joyce Laughman and Robert Twist, for their conversions,
Michael J. Brigg & his family, who have helped with the needs of the Mission,
Nancy Deegan, her welfare and conversion to the Catholic Church,
Francis Paul Diaz, who was baptized at Ss. Peter & Paul, asks our prayers for his spiritual welfare,
The conversion of Rene McFarland, Scott Osborn, Lori Kerr, Cary Shipman and family, David Bash, Crystal and family, Larry Reinhart, and Costanzo Family, are the petitions of Gene Peters,
The Drews ask your intercession for the welfare of Brendan McGuire, a young father of three, who has been diagnosed with cancer,
For the conversion of Ben & Tina Boettcher family, Karin Fraessdorf, Eckhard Ebert, and Fahnauer family,
Fr. Waters requests our prayers for Br. Rene, SSPX who has been ill, and for Fr. Thomas Blute, 
For the health and welfare of Kathryn Lederhos, the aunt of David Drew,
Fr. Peterson asks our prayers for Charles Valenti, and his wife, Julia,
For the welfare of Fr. Paul DaDamio and Fr. William T. Welsh,
The Drew's ask our prayers for the welfare of Joe & Tracy Sentmanat family, Keith & Robert Drew, Christy Koziol & her children, Fred Nesbit and Michael Nesbit families, and Gene Peters Family, the John Manidis Family, the Sal Messinio Family, Michael Proctor Family,
Ryan Boyle grandmother, Jane Boyle, who is failing health,
Mel Gibson and his family, please remember in our prayers,
Rev. Timothy A. Hopkins, prayers for his mother, the Mission of St. Philomena in Miami, and the welfare of Fr Jean-Luc Lafitte,
Ebert's request our prayers for the Andreas & Jenna Ortner Family,
Joyce Paglia has asked prayers for George Richard Moore Sr. & his children, and her brother, George Panell,
For the welfare of Anthony & Joyce Paglia, who are responsible for the beautiful statuary in our chapel,
Philip Thees asks our prayers for his family, for McLaughlin Family, the conversion of Bruce Heller, & Janet Gardner, the welfare of Dan Polly Weand, the conversion of Sophia Herman, Tony Rosky, and Carl Ropeter, the welfare Nancy Erdeck, the wife of the late Deacon Erdeck, and the welfare of Frank D'Agustino who is ill, the health of Charles Kanaskie, and the health of his brother, Thomas Thees, John Calasanctis, Stephen Cagorski, Tony Rosky, John Bogda, Maryann Reutter, James Parvenski, Kathleen Gorry, and Cecilia LeBow.
Pray for the Repose of the Souls:
Hutton Gibson, died May 12,
Sr. Regina Cordis, Immaculate Heart of Mary religious for sixty-five years, died May 12,
Victoria Zelaya, the sister-in-law of Claudia Drew, died March 20,
Ricardo DeSilva, died November 16, our prayers requested by his brother, Henry DeSilva,
Roland H. Allard, a friend of the Drew's, died September 28,
Rose Cuono, died Oct 23,
Sandra Peters, the wife of Gene Peters, who died June 10 receiving the sacraments and wearing our Lady's scapular,
Rev. Francis Slupski, a priest who kept the Catholic faith and its immemorial traditions, died May 14,
Martha Mochan, the sister of Philip Thees, died April 8,
George Kirsch, our good friend and supporter of this Mission, died February 15,
For Fr. Paul J. Theisz, died October 17, is the petition of Fr. Waters,
Fr. Mecurio Fregapane, died Jan 17, was not a traditional priest but always charitable,
Fr. Casimir Peterson, a priest who often offered the Mass in our chapel and provided us with sound advice, died December 4,
Fr. Constantine Bellasarius, a faithful and always charitable Eastern Rite Catholic Melkite priest, who left the Roman rite, died November 27,
Christian Villegas, a motor vehicle accident, his brother, Michael, requests our prayers,
John Vennari, the former editor of Catholic Family News, and for his family's welfare,
Mary Butler, the aunt of Fr. Samuel Waters, died October 17,
Joseph DeMarco, the nephew of John DeMarco, died October 3,
John Fergale, died September 25 after receiving the traditional sacramental rites of the Church wearing the brown scapular,
John Gabor, the brother of Donna Marbach, died September 9,
Fr. Eugene Dougherty, a faithful priest, fittingly died on the Nativity of the BVM after receiving the traditional Catholic sacraments,
Phyllis Schlafly, died September 5,
Helen Mackewicz, died August 14,
Mark A. Wonderlin, who died August 2,
Fr. Carl Cebollero, a faithful priest to tradition who was a friend of Fr. Waters and Fr. DeMaio,
Jessica Cortes, a young mother of ten who died June 12,
Frances Toriello, a life-long Catholic faithful to tradition, died June3, the feast of the Sacred Heart, and her husband Dan, died in 1985, 
John McLaughlin, a friend of the Drew's, died May 22,
Angela Montesano, who died April 30, and her husband, Salvatore,  who died in July 3, 2013,
Charles Schultz, died April 5, left behind nine children and many grandchildren, all traditional Catholics,
Esperanza Lopez de Callejas, the aunt of Claudia Drew, died March 15,
Fr. Edgardo Suelo, a faithful priest defending our traditions who was working with Fr. Francois Chazal in the Philippines, died February 19,
Conde McGinley, a long time laborer for the traditional faith, died February 12, at 96 years,
The Drew family requests your prayers for Ida Fernandez and Rita Kelley, parishioners at St. Jude,
Fr. Stephen Somerville, a traditional priest who repented from his work with the Novus Ordo English translation, died December 12,
Fr. Arturo DeMaio, a priest that helped this Mission with the sacraments and his invaluable advice, died December 2,
J. Paul Carswell, died October 15, 2015,
Solange Hertz, a great defender of our Catholic faith, died October 3, the First Saturday of the month,
Paula Haigh, died October 21, a great defender of our Catholic faith in philosophy and natural science,
Gabriella Whalin, the mother of Gabriella Schiltz, who died August 25,
Mary Catherine Sick, 14 year old from a large traditional Catholic family, died August 25,
Fr. Paul Trinchard, a traditional Catholic priest, died August 25,
Stephen J. Melnick, Jr., died on August 21, a long-time faithful traditional Catholic husband and father, from Philadelphia,
Patricia Estrada, died July 29, her son Alex petitions our prayers for her soul,
Fr. Nicholas Gruner, a devoted priest & faithful defender of Blessed Virgin Mary and her Fatima message, died April 29,
Sarah E. Shindle, the grandmother of Richard Shindle, died April 26,
Madeline Vennari, the mother of John Vennari, died December 19,
Salvador Baca Callejas, the uncle of Claudia Drew, died December 13,
Robert Gomez, who died in a motor vehicle accident November 29,
Catherine Dunn, died September 15,
Anthony Fraser, the son of Hamish Fraser, died August 28,
Jeannette Rhoad, the grandmother of Devin Rhoad, who died August 24,
John Thees, the uncle of Philip Thees, died August 9,
Sarah Harkins, 32 year-old mother of four children, died July 28,
Anita Lopez, the aunt of Claudia Drew,
Fr. Kenneth Walker, a young traditional priest of the FSSP who was murdered in Phoenix June 11,
Fr. Waters petitions our prayers for Gilberte Violette, the mother of Fr. Violette, who died May 6,
Pete Hays petitions our prayers for his brothers, Michael, died May 9, and James, died October 20, his sister, Rebecca,  died March17, and his mother, Lorraine Hayes who died May 4,
Philip Marbach, the father of Paul Marbach who was the coordinator at St. Jude in Philadelphia, died April 21,
Richard Slaughtery, the elderly sacristan for the SSPX chapel in Kansas City, died April 13,
Bernedette Marie Evans nee Toriello, the daughter of Daniel Toriello , died March 31, a faithful Catholic who suffered many years with MS, 
Natalie Cagorski, died march 23,
Anita Lopez de Lacayo, the aunt of Claudia Drew, who died March 21,
Mario Palmaro, Catholic lawyer, bioethicist and professor, apologist, died March 9, welfare of his widow and children,
Daniel Boyle, the uncle of Ryan Boyle, died March 4,
Jeanne DeRuyscher, who died on January 25,
Arthur Harmon, died January 18,
Fr. Waters petitions our prayers for the soul of Jeanne DeRuyscher, who died January 17,
Joseph Proctor, died January 10,
Susan Scott, a devote traditional Catholic who made the vestments for our Infant of Prague statue, died January 8,
Brother Leonard Mary, M.I.C.M., (Fred Farrell), an early supporter and friend of Fr. Leonard Feeney, died November 23,
John Fergale, requests our prayers for his sister Connie, who died December 19,
Jim Capaldi, died December 15,
Brinton Creager, the son of Elizabeth Carpenter, died December 10, 
Christopher Lussos, age 27, the father of one child with an expecting wife, died November 15,
Jarett Ebeyer, 16 year old who died in his sleep, November 17, at the request of the Kolinsky's,
Catherine Nienaber, the mother of nine children, the youngest three years of age, killed in MVA after Mass, 10-29,
Nancy Aldera, the sister of Frances Toriello, died October 11, 2013 at 105 years of age,
Mary Rita Schiltz, the mother of Thomas Schiltz, who died August 27,
William H. (Teddy) Kennedy, Catholic author of Lucifer's Lodge, died August 14, age 49, cause of death unknown,
Alfred Mercier, the father of David Mercier, who died August 12,
The Robert Kolinsky asks our prayers for his friend, George Curilla, who died August 23,
John Cuono, who had attended Mass at our Mission in the past, died August 11,
Raymond Peterson, died July 28, and Paul Peterson, died February 19, the brothers of Fr. Casimir Peterson,
Margaret Brillhart, who died July 20,
Msgr. Joseph J. McDonnell, a priest from the diocese of Des Moines, who died June 8,
Patrick Henry Omlor, who wrote Questioning The Validity of the Masses using the New, All English Canon, and for a series of newsletters which were published as The Robber Church, died May 2, the feast of St Athanasius,  
Bishop Joseph McFadden, died unexpectedly May 2,
Timothy Foley, the brother-in-law of Michelle Marbach Folley, who died in April,
William Sanders, the uncle of Don Rhoad, who died April 2,
Gene Peters ask our prayers for the repose of the soul of Mark Polaschek, who died March 22,
Eduardo Gomez Lopez, the uncle of Claudia Drew, February 28,
Cecelia Thees, died February 24,
Elizabeth Marie Gerads, a nineteen year old, the oldest of twelve children, who died February 6, 
Michael Schwartz, the co-author with Fr. Enrique Rueda of "Gays, Aids, and You," died February 3,
Stanley W. Moore, passed away in December 16, and Gerard (Jerry) R. Pitman, who died January 19, who attended this Mission in the past, 
Louis Fragale, who died December 25,
Fr. Luigi Villa, Th.D. author of Vatican II About Face! detailing the heresies of Vatican II, died November 18 at the age of 95,
Rev. Michael Jarecki, a faithful traditional Catholic priest who died October 22,and Rev. Hector Bolduc, who died September 10,
Jennie Salaneck, died September 19 at 95 years of age, a devout and faithful Catholic all her life,
Dorothy Sabo, who died September 26,
Cynthia (Cindy) Montesano Reinhert, the mother of nine children, four who are still at home, died August 19,
Stanley Spahalski, who died October 20, and his wife, Regina Spahalski, who died June 24, and for the soul of Francis Lester, her son,
Julia Atkinson, who died April 30,
Antonio P. Garcia, who died January 6, 2012 and the welfare of his teenage children, Andriana and Quentin,
Helen Crane, the aunt of David Drew who died February 27,
Fr. Timothy A. Hopkins, of the National Shrine of St. Philomena, in Miami, November 2,
Frank Smith, who died February 7, and the welfare of his wife, Delores,
Eduardo Cepeda, who died January 26,
Larry Young, the 47 year old father of twelve who died December 10 and the welfare of his wife Katherine and their family,
Sister Mary Bernadette, M.I.C.M., a founding member of the Slaves of the Immaculate Heart of Mary, died December 16,
Joeseph Elias, who died on September 28,
William, the brother of Fr. Waters, who died September 7,
Donald Tonelli, died August 1,
Rev. Fr. Gregory Hesse, of Austria, a great defender of Catholic Truth, died January 25, 2006,
Emma Colasanti, who died May 29,
Mary Dullesse, who died April 12, a Catholic convert who died wearing our Lady's scapular,
Ruth Jantsch, the grandmother of Andre Ebert, who died April 7, Derrick and Denise Palengat, his godparents,
Philip D. Barr, died March 5, and the welfare of his family, 
Judith Irene Kenealy, the mother of Joyce Paglia, who died February 23, and her son, George Richard Moore, who died May 14, 
For Joe Sobran who died September 30,
Fr. Hector Bolduc, a great and faithful priest, died, September 10, 2012,
John Vennari asks our prayers for Dr. Raphael Waters who died August 26,
Stanley Bodalsky, the father of Mary Ann Boyle who died June 25,
Mary Isabel Kilfoyle Humphreys, a former York resident and friend of the Drew's, who died June 6,
Rev. John Campion, who offered the traditional Mass for us every first Friday until forbidden to do so by Bishop Dattilo, died May 1,
Joseph Montagne, who died May 5,
For Margaret Vagedes, the aunt of Charles Zepeda, who died January 6,
Fr. Michael Shear, a Byzantine rite Catholic priest, died August 17, 2006,
Fr. James Francis Wather, died November 7, 2006, author of The Great Sacrilege and Who Shall Ascend?, a great defender of dogma and liturgical purity,
Fr. Enrique Rueda, who died December 14, 2009, to whom our Mission is indebted,
Fr. Peterson asks to remember, Leonard Edward Peterson, his cousin, Wanda, Angelica Franquelli,  and the six priests ordained with him.
Philip Thees petitions our prayers for Beverly Romanick, Deacon Michael Erdeck, Henry J. Phillips, Grace Prestano, Connie DiMaggio, Elizabeth Thorhas, Elizabeth Thees, Theresa Feraker, Hellen Pestrock, and James & Rose Gomata, and Kathleen Heinbach,
Fr. Didier Bonneterre, the author of The Liturgical Movement, and Fr. John Peek, both were traditional priests,
Brother Francis, MICM, the superior of the Slaves of the Immaculate Heart of Mary in Richmond, NH, who died September 5,
Rodolfo Zelaya Montealegre, the father of Claudia Drew, who died May 24,
Rev. Francis Clifford, a devout and humble traditional priest, who died on March 7,
Benjamin Sorace, the uncle of Sonja Kolinsky.
<![if !vml]>
<![endif]>
And the temple of God was opened in heaven: and the ark of his testament was seen in his temple, and there were lightnings, and voices, and an earthquake, and great hail. And a great sign appeared in heaven: A woman clothed with the sun, and the moon under her feet, and on her head a crown of twelve stars: And being with child, she cried travailing in birth, and was in pain to be delivered.
Apoc. 11:19; 12:1-2
COMMENT: The program of revolutions produced by the by the Deep State, committed to a one-world government, in various countries throughout the world such as Serbia, Egypt, Libya, Ukraine, Syria, Iran, and others, is currently being played out in the United States.  Only by the help of God's grace and His merciful providence can this diabolical tyranny be prevented or mitigated. We are in a state of civil war. The enemy is well organized, well financed, and vicious, but God is majority of One and His providential care will determine the end of all things in both general and particular cases without exception. "We know that to them that love God, all things work together unto good, to such as, according to his purpose, are called to be saints" (Romans 8:28). "Be thou faithful until death: and I will give thee the crown of life" (Apocalypse 2:10).
<![if !vml]>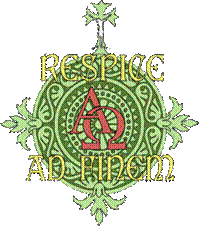 <![endif]>Prayer for the United States of America
Composed by His Excellency Archbishop Carlo Maria Viganò
Almighty and Eternal God, King of Kings and Lord of Lords: graciously turn your gaze to us who invoke You with confidence.
Bless us, citizens of the United States of America; grant peace and prosperity to our Nation; illuminate those who govern us so that they may commit themselves to the common good, in respect for Your holy Law.
Protect those who, defending the inviolable principles of the Natural Law and Your Commandments, must face the repeated assaults of the Enemy of the human race.
Keep in the hearts of Your children courage for the truth, love for virtue and perseverance in the midst of trials.
Make our families grow in the example that Our Lord has given us, together with His Most Holy Mother and Saint Joseph in the home of Nazareth; give to our fathers and mothers the gift of Strength, to educate wisely the children with which you have blessed them.
Give courage to those who, in spiritual combat, fight the good fight as soldiers of Christ against the furious forces of the children of darkness.
Keep each one of us, O Lord, in your Most Sacred Heart, and above all He whom Your Providence has placed at the head of our Nation.
Bless the President of the United States of America, so that aware of his responsibility and his duties, he may be a knight of justice, a defender of the oppressed, a firm bulwark against Your enemies, and a proud supporter of the children of light.
Place the United States of America and the whole world under the mantle of the Queen of Victories, our Unconquered Leader in battle, the Immaculate Conception. It is thanks to her, and through your Mercy, that the hymn of praise rises to you, O Lord, from the children whom you have redeemed in the Most Precious Blood of Our Lord Jesus Christ. Amen.
"OFFICIAL & PREVAILING" CONSPIRACY THEORY
The FBI has published a document that concludes that "conspiracy theories" can motivate believers to commit crimes." [.....]
The FBI document says that conspiracy theories "are usually at odds with official or prevailing explanations of events." Note the use of "official" and "prevailing." Official explanations are explanations provided by governments. Prevailing explanations are the explanations that the media repeats. Examples of official and prevailing explanations are: Saddam Hussein's weapons of mass destruction, Assad's use of chemical weapons, Iranian nukes, Russian invasion of Ukraine, and the official explanation by the US government for the destruction of Libya. If a person doubts official explanations such as these, that person is a "conspiracy theorist."
Official and prevailing explanations do not have to be consistent with facts. It is enough that they are official and prevailing. Whether or not they are true is irrelevant. Therefore, a person who stands up for the truth can be labeled a conspiracy theorist, monitored, and perhaps pre-emptively arrested. [.....] Consider Russiagate. Here we have an alleged conspiracy between Trump and Russia that was the official prevailing explanation. Yet, to believe in the Russiagate conspiracy did not make one a conspiracy theorist as this conspiracy was the official prevailing explanation. But to doubt the Russiagate conspiracy did make one a conspiracy theorist.
What the FBI report does, intentionally or unintentionally, is to define a conspiracist as a person who doubts official (and prevailing) explanations. In other words, it is a way of preventing any accountability of government. Whatever the government says, no matter how obvious a lie, will have to be accepted as fact or we will be put on a list to be monitored for preemptive arrest.
Paul Craig Roberts, former Undersecretary of the Treasury, An Open Invitation to Tyranny
"Atheists were anomalies and exceptions, as the blind among men."
A knowledge and belief of the existence of God has never been extinguished in the reason of mankind. The polytheisms and idolatries which surrounded it were corruptions of a central and dominant truth, which, although obscured, was never lost. And the tradition of this truth was identified with the higher and purer operations of the natural reason, which have been called the intellectual system of the world. The mass of mankind, howsoever debased, were always theists. Atheists were anomalies and exceptions, as the blind among men. The theism of the primeval revelation formed the intellectual system of the heathen world. The theism of the patriarchal revelation formed the intellectual system of the Hebrew race. The theism revealed in the incarnation of God has formed the intellectual system of the Christian world. "Sapientia aedificavit sibi domum." The science or knowledge of God has built for itself a tabernacle in the intellect of mankind, inhabits it, and abides in it. The intellectual science of the world finds its perfection in the scientific expression of the theology of faith. But from first to last the reason of man is the disciple, not the critic, of the revelation of God: and the highest science of the human intellect is that which, taking its preamble from the light of nature, begins in faith; and receiving its axioms from faith (i.e.: DOGMA), expands by the procession of truth from truth. […..]
Of all the superstitious and senseless mockeries, and they were many, with which the world wagged its head at the Vatican Council, none was more profoundly foolish than the gibe that in the nineteenth century a Council has been solemnly called to declare the existence of God. In fact, it is this truth that the nineteenth century needs most of all. For as St. Jerome says, "Homo sine cognitione Dei, pecus." But what the Council did eventually declare is, not the existence of God, but that the existence of God may be known with certitude by the reason of man through the works that He has created. This is the infallible light of the Natural Order, and the need of this definition is perceived by all who know the later Philosophies of Germany and France, and the rationalism, scepticism, and naturalism which pervades the literature, the public opinion, and the political action of the modern world. This was the first dominant error of these days, demanding the action of the Council. The second was the insidious undermining of the doctrinal authority of the Holy See, which for two hundred years had embarrassed the teaching of the Church, not only in controversy with adversaries without, but often in the guidance of some of its own members within the fold. The definition of the Infallible Magisterium of the Roman Pontiff has closed this period of contention The Divine certitude of the Supernatural Order completes the twofold infallibility of the knowledge of God in the natural and supernatural revelation of Himself. This was the work of the Vatican Council in its one memorable Session, in which the Councils of the Church, and especially the Councils of Florence and of Trent, culminated in defining the certitude of faith.
Cardinal Henry Edward Manning, writing the introduction to Scheeben's Dogmatic Theology in the English translation
On the Human Soul
Catholic Faith:
Physical substances come into being through the union of substantial form and primary matter. The Soul is the Substantial Form of the Human Body; it is immortal and will be judged after the death of the person and directed to Heaven or Hell for all eternity awaiting to be joined again to its Body at the Resurrection of the Dead for the Last Judgment.
"In order that all may know the truth of the faith in its purity and all error may be excluded, we define that anyone who presumes henceforth to assert defend or hold stubbornly that the rational or intellectual soul is not the form of the human body of itself and essentially, is to be considered a heretic."
Council of Vienne
Neo-Modernists Ideology: [Ratzinger quotes provided by James Larson, War Against Being]
"The medieval concept of substance has long since become inaccessible to us."
Rev. Joseph Ratzinger, Faith and the Future
"The proper Christian thing, therefore, is to speak, not of the soul's immortality, but of the resurrection of the complete human being [at the Final Judgment] and of that alone… The idea that to speak of the soul is unbiblical was accepted to such an extent that even the new Roman Missal (i.e.: the Novus Ordo) suppressed the term anima in its liturgy for the dead. It also disappeared from the ritual for burial." 
Rev. Joseph Ratzinger, Eschatology: Death and Eternal Life
"'The soul' is our term for that in us which offers a foothold for this relation [with the eternal]. Soul is nothing other than man's capacity for relatedness with truth, with love eternal." 
Rev. Joseph Ratzinger, Eschatology: Death and Eternal Life
"The challenge to traditional theology today lies in the negation of an autonomous, 'substantial' soul with a built-in immortality in favor of that positive view which regards God's decision and activity as the real foundation of a continuing human existence."
Rev. Joseph Ratzinger, Eschatology: Death and Eternal Life
And those who have denied the reality of substantial being are responsible for the "dictatorship of relativism."
"Every day new sects are created and what Saint Paul says about human trickery comes true, with cunning which tries to draw those into error (Eph 4, 14). Having a clear faith, based on the Creed of the Church, is often labelled today as a fundamentalism. Whereas, relativism, which is letting oneself be tossed and 'swept along by every wind of teaching,' looks like the only attitude (acceptable) to today's standards. We are moving towards a dictatorship of relativism which does not recognise anything as for certain and which has as its highest goal one's own ego and one's own desires."
Cardinal Joseph Ratzinger, Homily of the Dean of the College of Cardinals, 2005
<![if !vml]>
<![endif]>

Wisdom is only possible for those who hold DOGMA as the Rule of Faith!
Besides, every dogma of faith is to the Catholic cultivated mind not only a new increase of knowledge, but also an incontrovertible principle from which it is able to draw conclusions and derive other truths. They present an endless field for investigation so that the beloved Apostle St. John could write at the end of his Gospel, without fear of exaggeration: "But there are also many other things which Jesus did: which if they were written every one, the world itself, I think, would not be able to contain the books that should be written."
The Catholic Church, by enforcing firm belief in her dogmas—which are not her inventions, but were given by Jesus Christ—places them as a bar before the human mind to prevent it from going astray and to attach it to the truth; but it does not prevent the mind from exercising its functions when it has secured the treasure of divine truth, and a "scribe thus instructed in the kingdom of heaven is truly like a man that is a householder, who bringeth forth out of his treasure new things and old." He may bring forth new illustrations, new arguments and proofs; he may show now applications of the same truths, according to times and circumstances; he may show new links which connect the mysteries of religion with each other or with the natural sciences as there can be no discord between the true faith and true science; God, being the author of both, cannot contradict Himself and teach something by revelation as true which He teaches by the true light of reason as false. In all these cases the householder "brings forth from his treasure now things and old." They are new inasmuch as they are the result of new investigations; and old because they are contained in the old articles of faith and doctrine as legitimate deductions from their old principles.
Fr. Joseph Prachensky, S.J., The Church of Parables and True Spouse of the Suffering Saviour, on the Parable of the Scribe
"...the great movement of apostasy being organized in every country for the establishment of a One-World Church which shall have neither dogmas, nor hierarchy, neither discipline for the mind, nor curb for the passions, and which, under the pretext of freedom and human dignity, would bring back to the world (if such a Church could overcome) the reign of legalized cunning and force, and the oppression of the weak, and of all those who toil and suffer. [...] Indeed, the true friends of the people are neither revolutionaries, nor innovators: they are traditionalists." 
St. Pius X, Notre Charge Apostolique, August 15, 1910
Hermeneutics of Continuity/Discontinuity
Pope Francis in Evangelii Gaudium Smears Faithful Catholics as "Neo-pelagians":
         Catholics faithful in keeping God's moral law and believing His revealed truth are "self-absorbed promethean neopelagianism [who] observe certain rules or remain intransigently faithful to a particular Catholic style [characterized by a] narcissistic and authoritarian elitism [which is a] manifestations of an anthropocentric immanentism. It is impossible to think that a genuine evangelizing thrust could emerge from these adulterated forms of Christianity."
94. This worldliness can be fuelled in two deeply interrelated ways. One is the attraction of gnosticism, a purely subjective faith whose only interest is a certain experience or a set of ideas and bits of information which are meant to console and enlighten, but which ultimately keep one imprisoned in his or her own thoughts and feelings. The other is the self-absorbed promethean neopelagianism of those who ultimately trust only in their own powers and feel superior to others because they observe certain rules or remain intransigently faithful to a particular Catholic style from the past. A supposed soundness of doctrine or discipline leads instead to a narcissistic and authoritarian elitism, whereby instead of evangelizing, one analyzes and classifies others, and instead of opening the door to grace, one exhausts his or her energies in inspecting and verifying. In neither case is one really concerned about Jesus Christ or others. These are manifestations of an anthropocentric immanentism. It is impossible to think that a genuine evangelizing thrust could emerge from these adulterated forms of Christianity.
Pope Francis, Evangelii Gaudium
While in the same document he has this to say about the possibility of salvation for "Non-Christinas":
254. Non-Christians, by God's gracious initiative, when they are faithful to their own consciences, can live "justified by the grace of God", and thus be "associated to the paschal mystery of Jesus Christ".
Pope Francis, Evangelii Gaudium, this teaching of Pope Franics references the teaching of the International Theological Commission.
         "By God's gracious initiative" is pure invention. God has never revealed this fable. This is Pelagianism by definition. This is what a Pelagian heretic affirms that salvation is possible through being "faithful to their own consciences." Catholic dogmas, formal objects of divine and Catholic faith, affirm that supernatural faith, the sacraments, membership in the Church, and subjection to the Roman Pontiff are necessary as necessities of means to obtain eternal salvation. Pope Francis is a Pelagian heretic. So where is his source material for this error?  He cites as his authority the International Theological Commission which teaches:
10. Exclusivist ecclesiocentrism—the fruit of a specific theological system or of a mistaken understanding of the phrase extra ecclesiam nulla salus—is no longer defended by Catholic theologians after the clear statements of Pius XII and Vatican II the possibility of salvation for those who do not belong visibly to the Church (cf, e.g., Vatican II, LG 16; GS 22).
Christocentrism accepts that salvation may occur in religions, but it denies them any autonomy in salvation on account of the uniqueness and universality of the salvation that comes from Jesus Christ. This position is undoubtedly the one most commonly held by Catholic theologians, even though there are differences among them.
International Theological Commission, Christianity and the World Religions, 1997
         The is the fundamental doctrine of Neo-Modernism that holds that Dogmas need not be taken in a literal sense because they are always undergoing evolutionary development in an effort to achieve a closer approximation of truth. Catholics believe, as St. Pope Pius X said, dogmas are "truths fallen from heaven." Pope Pius XII never denied the dogma that there is no salvation outside the Catholic Church.  Those who claim he did are simply liars. Vatican II on the other hand did, and Vatican II cites as its authority for the denial of the dogma that there is no salvation outside the Catholic Church, the heretical 1949 Holy Office Letter that teaches that the one and only thing necessary for salvation is the 'desire to do the will of a god who rewards and punishes'. This can be known by natural philosophy and is simply a necessary presupposition to receiving the Gospel message. The 1949 Holy Office Letter and Vatican II are teaching Pelagianism.  The very error that Pope Francis attributes to faithful Catholics who believe the revealed truths of our faith and keep our immemorial traditions. Is it any wonder that Pope Francis who denies the necessity of faith, the sacraments, membership in the Church, and submission to the Roman Pontiff as necessary for salvation as necessities of means would then thoroughly corrupt the definition of "genuine evangelization"?
Catholics who "observe certain rules (like keeping the Ten Commandments or believing Catholic dogma) or remain intransigently faithful to a particular Catholic style (the "received and approved rites customarily used in the solemn administration of the sacraments" Trent)" are guilty of "self-absorbed promethean neopelagianism... narcissistic and authoritarian elitism [that is a] manifestation of an anthropocentric immanentism...  [whereby, it is] impossible to think that a genuine evangelizing thrust could emerge from these adulterated forms of Christianity."
Pope Francis, Evangelii Gaudium
         What is "Genuine evangelization"? Pope Francis said: "Proselytism is solemn nonsense, it makes no sense. We need to get to know each other, listen to each other and improve our knowledge of the world around us. ..... I believe I have already said that our goal is not to proselytize but to listen to needs, desires and disappointments, despair, hope" (Interview with Italian journalist and atheist Eugenio Scalfari). He also said in answer to a question from a Lutheran girl, "It is not licit that you convince them of your faith; proselytism is the strongest poison against the ecumenical path." On another occasion he said, "Proselytism among Christians, therefore, in itself, is a grave sin." 
         How is this possible? Proselytism means to seek converts. A "proselyte" is a convert. It was the Great Commission given by Jesus Christ to His Church: "Go ye into the whole world, and preach the gospel to every creature. He that believeth and is baptized, shall be saved: but he that believeth not shall be condemned." (Mark 16:15-16) The goal of "preaching" is to bring other to "believe" the revealed truth and become members of the Church through "baptism" so that they may become a "proselyte," like one of the first deacons of the Church, Nicolas in Acts 6:5, and be "saved."
         "Genuine evangelization" is the act of proselytism and the fruit of evangelization is proselytes. "By their fruit you shall know them." In South America alone there have been more than 40 million Catholics lost to the faith since Vatican II. This is the fruit of the "new evangelization" of Pope Francis which does not seek converts at all because he sees no reason to convert. 
         So who in end is "self-absorbed promethean neo-pelagian"? Prometheus was eternally punished for his hubris of defying the gods while Pope Francis does the same thing by "intransigently" overturning God's revealed truth.  His heresy is the fruit of his own "narcissistic and authoritarian elitism" to believe that he is better than God.  He proposes an "adulterated form of Christianity" which explains why he promotes Catholic divorce.  Heretics always permit divorce because marriage is the metaphor used by God to describe His relationship to His Church and to each of His faithful.  The heretic cannot stand the integrity of the metaphor and always permits divorce.  This is the unmistakable sign that Pope Francis is a heretic.
In Public Calamities
We ought to conform to God's will in all public calamities such as war, famine and pestilence, and reverence and adore His judgments with deep humility in the firm belief that, however severe they may seem, the God of infinite goodness would not send such disasters unless some great good were to result from them.
Consider how many souls may be saved through tribulation which would otherwise be lost, how many persons through affliction are converted to God and die with sincere repentance for their sins. What may appear a scourge and punishment is often a sign of great grace and mercy.
As far as we are personally concerned, let us meditate well on this truth of our faith that the very hairs of our head are numbered, and not one of them will fall except by the will of God. In other words we cannot suffer the least harm unless He wills and orders it. Relying on this truth we can easily understand that we have nothing more or less to fear in times of public calamity than at any other time. God can just as easily protect us in the midst of general ruin and despair as He can deliver us from evil while all around is peace and content. The only thing we need to be concerned about is to gain His favor, and this is the inevitable effect of conforming our will to His. Let us therefore hasten to accept from His hand all that He sends us, and as a result of our trustful surrender He will either cause us to gain the greatest advantages from our misfortunes or else spare us them altogether.
St. Claude de la Colombiere, S.J., Trustful Surrender to Divine Providence
As time goes by, there are fewer and fewer Novus Ordo "Catholics" every year!
St. John himself, the Apostle of love, who seems in his Gospel to have revealed the secrets of the Sacred Heart of Jesus, and who never ceased to impress upon the memory of his disciples the new commandment "to love one another," nevertheless strictly forbade any intercourse with those who professed a mutilated and corrupt form of Christ's teaching: "If any man come to you, and bring not this doctrine, receive him not into the house, nor say to him, God speed you" (II John 1:10). Therefore, since the foundation of charity is faith pure and inviolate, it is chiefly by the bond of one faith that the disciples of Christ are to be united. A federation of Christians, the, is inconceivable in which each member retains his own opinions and private judgment in matters of faith, even though they differ from opinions of all the rest. How can men with opposite convictions belong to one and the same federation of the faithful: those who accept sacred Tradition as a source of revelation and those who reject it; those who recognize as divinely constituted the hierarchy of bishops, priests and ministers in the Church, and those who regard it as gradually introduced to suit the conditions of the time; those who adore Christ really present in the Most Holy Eucharist through that wonderful conversion of the bread and wine, Transubstantiation, and those who assert that the body of Christ is there only by faith or by the signification and virtue of the Sacrament; those who in the Eucharist recognize both Sacrament and Sacrifice, and those who say that it is nothing more than the memorial of the Lord's Supper; those who think it right and useful to pray to the Saints reigning with Christ, especially to Mary the Mother of God, and to venerate their images, and those who refuse such veneration as derogatory to the honor due Jesus Christ, "the one mediator of God and men" (I Tim 2:5). 
Pope Pius XI, Mortalium Animos
With the treat of the abrogation of Summorum Pontificum, Neo-Traditionalists are all stirred up. They have professed their 'faith' in the inerrancy of Vatican II and their faith that the Novus Ordo and the traditional Roman rite are but one and the same liturgy in two grossly divergent forms in return for the Indult, and then grant of legal privilege, to worship according to the immemorial traditions Church, which they hold as simple accidents of the faith subject to the arbitrary will of the legislator. These crumbs that have fallen from the table of Benedict/Ratzinger can be swept away without fear because, it is a fact of law, that what is accepted as a privilege can no longer be claimed as a right.
For several decades now, we have lived in the "Tyranny of the Present." Tradition is forgotten and, precisely because it is forgotten, our responsibilities for the future are also dismissed. The liturgical experimentation that led to the Novus Ordo was the epitome of Vatican II: it has given the Catholic hierarchy the liturgical-theological basis for their current promotion of the "here and now" as the supreme aim of the Church.
With Summorum Pontificum, the most consequential pontifical legislative act since 1969, Benedict XVI upended this new materialistic logic: by opening the gates of the past, he once again placed the Church on the path of eternity and immortality (sic).
Summorum Pontificum is now under threat, with the survey being conducted whose consequences are uncertain. There was a Church before the present reality, there will be a Church forever: and the Sacred Liturgy she celebrates here, with true Traditional and Apostolic imprint, has always been and should always be, not a reflection of the banality of the moment, but a prefiguration of her immortality as Bride of Christ and her Paschal Feast with the Lord for all Eternity, outside the limitations of our present existence.
Rorate Caeli
"Never will anyone who says his Rosary (with devotion) every day be led astray.  This is a statement that I would gladly sign with my blood." 
St. Louis de Montfort
St. Francis of Assisi, Prophecy
The time is fast approaching in which there will be great trials and afflictions; perplexities and dissensions, both spiritual and temporal, will abound; the charity of many will grow cold, and the malice of the wicked will increase. The devils will have unusual power, the immaculate purity of our Order, and of others, will be so much obscured that there will be very few Christians who will obey the true Sovereign Pontiff and the Roman Church with loyal hearts and perfect charity. At the time of this tribulation a man, not canonically elected, will be raised to the Pontificate, who, by his cunning, will endeavour to draw many into error and death. Then scandals will be multiplied, our Order will be divided, and many others will be entirely destroyed, because they will consent to error instead of opposing it. There will be such diversity of opinions and schisms among the people, the religious and the clergy, that, except those days were shortened, according to the words of the Gospel, even the elect would be led into error, were they not specially guided, amid such great confusion, by the immense mercy of God. Then our Rule and manner of life will be violently opposed by some, and terrible trials will come upon us. Those who are found faithful will receive the crown of life; but woe to those who, trusting solely in their Order, shall fall into tepidity, for they will not be able to support the temptations permitted for the proving of the elect. Those who preserve their fervour and adhere to virtue with love and zeal for the truth, will suffer injuries and persecutions as rebels and schismatics; for their persecutors, urged on by the evil spirits, will say they are rendering a great service to God by destroying such pestilent men from the face of the earth. But the Lord will be the refuge of the afflicted, and will save all who trust in Him. And in order to be like their Head, these, the elect, will act with confidence, and by their death will purchase for themselves eternal life; choosing to obey God rather than man, they will fear nothing, and they will prefer to perish rather than consent to falsehood and perfidy. Some preachers will keep silence about the truth, and others will trample it under foot and deny it. Sanctity of life will be held in derision even by those who outwardly profess it, for in those days Our Lord Jesus Christ will send them not a true Pastor, but a destroyer.
Works of the Seraphic Father St. Francis Of Assisi, (R. Washbourne, Paternoster Row, London, 1882) pg. 248-250
Dogma - The Proximate Rule of Faith, the Formal Object of Divine & Catholic Faith
Now, first of all, let us see what is dogma. In the mouth of the world it means some positive, imperious, and overbearing assertion of a human authority, or of a self-confident mind. But what does it mean in the mouth of the Church? It means the precise enunciation of a divine truth, of a divine fact, or of a divine reality fully known, so far as it is the will of God to reveal it, adequately defined in words chosen and sanctioned by a divine authority.
It is the precise enunciation of a divine truth or of a divine reality; for instance, the nature and the personality of God, the Incarnation, the coming of the Holy Ghost, and suchlike truths and realities of the mind of God, precisely known, intellectually conceived, as God has revealed or accomplished them. Every divine truth or reality, so far as God has been pleased to reveal it to us, casts its perfect outline and image upon the human intelligence. His own mind, in which dwells all truth in all fulness and in all perfection, so far as He has revealed of His truth, is cast upon the surface of our mind, in the same way as the sun casts its own image upon the surface of the water, and the disc of the sun is perfectly reflected from its surface. So, in the intelligence of the Apostles, when, by the illumination of the Holy Ghost on the Day of Pentecost, the revelation of God was cast upon the surface of their intellect, every divine truth had its perfect outline and image, not confused, nor in a fragmentary shape, but with a perfect and complete impression. For instance, that God is One in nature; that in God there are Three Persons, and one only Person in Jesus Christ. Next, it is not enough that a truth should be definitely conceived; for if a teacher know the truth, and is not able to communicate it with accuracy, the learner will be but little the wiser. And therefore God, who gave His truth, has given also a perpetual assistance, whereby the Apostles first, and His Church from that day to this, precisely and without erring declare to mankind the truth which was revealed in the beginning; and in declaring that truth the Church clothes it in words, in what we call a terminology: and in the choice of those terms the Church is also guided. There is an assistance, by which the Church does not err in selecting the very language in which to express divine truth. For who does not see that, if the Church were to err in the selection of the words, the declaration of truth must be obscured? We are conscious every day that we know with perfect certainty what we desire to say, but, from the difficulty of finding or choosing our words, we cannot convey our meaning to another. The Church is not a stammerer as we are. The Church of God has a divine assistance perpetually guiding it, to clothe in language, that is, in adequate expression, the divine truth which God has committed to her trust. Therefore a dogma signifies a correct verbal expression of the truth correctly conceived and known. But, lastly, it is not sufficient that it be clearly understood in the intellect and accurately expressed in words, unless the authority by which it is declared shall be divine; because without a divine authority we cannot have a divine certainty; without a divine authority we can have no such assurance that the doctrine which we hear may not be erroneous. The Apostles were such a divine authority, for they spoke in the Name of their Master. Their successor to this day is the Church, which, taken as a whole, has been, by the assistance of the Holy Ghost, promised by our Divine Lord and never absent from it, perpetually sustained in the path of truth, and preserved from all error in the declaration of that truth. Therefore 'He that heareth you heareth Me' is true to this day. He that hears the voice of the Church hears the voice of its Divine Head, and its authority is therefore divine. This, then, is a dogma: a divine truth clearly understood in the intellect, precisely expressed in words and by a divine authority. There are many things which follow from this. First, it proves that the Church of God must be dogmatic: and that any body which is not dogmatic is not the Church of God. Any body or communion that disclaims a divine, and therefore infallible, authority cannot be dogmatic, because it is conscious that it may err. And therefore the- Catholic Church alone, the Church which is one and undivided throughout the world, united with its centre in the Holy See,—this, and this alone, is a dogmatic Church (as the world reproachfully reminds us), and on that I build my proof that it alone is the Church of God. A teaching authority which is dogmatic and not infallible is a tyranny and a nuisance: a tyranny, because it binds the consciences of men by human authority, liable to err; and a nuisance, because as it may err, in the long-run it certainly will, and 'if the blind lead the blind, shall they not both fall into the ditch?' We see, then, what dogma means. The Holy Catholic Church always has been and always must be dogmatic. In this, and in no other sense, is it dogmatic; for it delivers nothing to us to be believed except upon divine authority, and that which it so delivers was revealed by God.
Cardinal Henry Edward Manning, Glories of the Sacred Heart
Once again, the Novus Order Regime in Rome endorses the United Nations call for One World Government based upon a "Genuine and Profound Humanism"! 
As Benedict XVI has affirmed in continuity with the social teaching of the Church: "To manage the global economy; to revive economies hit by the crisis; to avoid any deterioration of the present crisis and the greater imbalances that would result; to bring about integral and timely disarmament, food security and peace; to guarantee the protection of the environment and to regulate migration: for all this, there is urgent need of a true world political authority, as my predecessor Blessed John XXIII indicated some years ago."  […….] Here, continuity is essential, because policies related to climate change and environmental protection cannot be altered with every change of government. Results take time and demand immediate outlays which may not produce tangible effects within any one government's term. That is why, in the absence of pressure from the public and from civic institutions, political authorities will always be reluctant to intervene, all the more when urgent needs must be met. To take up these responsibilities and the costs they entail, politicians will inevitably clash with the mindset of short-term gain and results which dominates present-day economics and politics. But if they are courageous, they will attest to their God-given dignity and leave behind a testimony of selfless responsibility. A healthy politics is sorely needed, capable of reforming and coordinating institutions, promoting best practices and overcoming undue pressure and bureaucratic inertia. It should be added, though, that even the best mechanisms can break down when there are no worthy goals and values, or a genuine and profound humanism to serve as the basis of a noble and generous society. 
Pope Francis, Laudato Si', On earth worship, global warming, etc.
"You know, beloved children, the mysterious horsemen that the Apocalypse speaks of. The second, third and fourth are war, hunger and death. But who is the first rider on the white horse? 'The one who sat on it had a bow. He was given a wreath and, as the winner, he went out to win' (Rev 6, 2). It is Jesus Christ. The far seeing evangelist not only looked at the ruins caused by sin, war, hunger and death. He saw Christ's victory first. Indeed, the Church's path through the centuries is only a cross, but it is always a triumphal procession at all times. The Church of Christ, the people of faith and Christian love, are always those who bring light, salvation and peace to mankind without hope. Iesus Christus heri et hodie, ipse et in saecula (Heb 13, 8). Christ is your guide, from victory to victory. Follow him. 
Pope Pius XII, addressing Catholic Action, 1948
Pope Francis attacks critics who are getting under his skin. He professes that he is too virtuous to let it bother him!
Christians too can be caught up in networks of verbal violence through the internet and the various forums of digital communication. Even in Catholic media, limits can be overstepped, defamation and slander can become commonplace, and all ethical standards and respect for the good name of others can be abandoned. The result is a dangerous dichotomy, since things can be said there that would be unacceptable in public discourse, and people look to compensate for their own discontent by lashing out at others. It is striking that at times, in claiming to uphold the other commandments, they completely ignore the eighth, which forbids bearing false witness or lying, and ruthlessly vilify others. Here we see how the unguarded tongue, set on fire by hell, sets all things ablaze (cf. Jas 3:6).
Inner strength, as the work of grace, prevents us from becoming carried away by the violence that is so much a part of life today, because grace defuses vanity and makes possible meekness of heart. The saints do not waste energy complaining about the failings of others; they can hold their tongue before the faults of their brothers and sisters, and avoid the verbal violence that demeans and mistreats others. Saints hesitate to treat others harshly; they consider others better than themselves (cf. Phil 2:3).
It is not good when we look down on others like heartless judges, lording it over them and always trying to teach them lessons. That is itself a subtle form of violence.
Pope Francis, Apostolic Exhortation, Gaudete et exsultate, On the Call to Holiness in Today's World. Excerpt from Chapter 4, Signs of Holiness in Today's World
Prophets of Gloom Speaking:
'It's always dangerous enrolling God's Providence in support of nebulous fantasies!'
In the daily exercise of our pastoral office, we sometimes have to listen, much to our regret, to voices of persons who, though burning with zeal, are not endowed with too much sense of discretion or measure. In these modern times they can see nothing but prevarication and ruin. They say that our era, in comparison with past eras, is getting worse, and they behave as though they had learned nothing from history, which is, none the less, the teacher of life. They behave as though at the time of former Councils everything was a full triumph for the Christian idea and life and for proper religious liberty. We feel we must disagree with those prophets of gloom, who are always forecasting disaster, as though the end of the world were at hand.  In the present order of things, Divine Providence is leading us to a new order of human relations which, by men's own efforts and even beyond their very expectations, are directed toward the fulfillment of God's superior and inscrutable designs. And everything, even human differences, leads to the greater good of the Church….. It cannot be denied, however, that these new conditions of modern life have at least the advantage of having eliminated those innumerable obstacles by which, at one time, the sons of this world impeded the free action of the Church.
Pope John XXIII, opening address to the bishops at Vatican II
Hermeneutic of Continuity/Discontinuity
Catholic Church holds and has always held that there is a divinely established unity between the truth of Catholic Dogma (the form of dogma) and the Words inspired by God to express that truth (the matter of dogma). The unity of this form and matter constitutes the substance of Dogma. Any separation of form and matter necessarily causes a substantial change!
In theology, some want to reduce to a minimum the meaning of dogmas, and to free dogma itself from terminology long established in the Church and from philosophical concepts held by Catholic teachers…. They cherish the hope that when dogma is stripped of the elements which they hold to be extrinsic to Divine Revelation, it will compare advantageously with the dogmatic opinions of those who are separated from the unity of the Church…. Moreover, some more audacious (theologians) affirm that this can and must be done, because they hold that the Mysteries of Faith are never expressed by truly adequate concepts, but only by approximate and ever changeable notions, in which the truth is to some extent expressed, but is necessarily distorted.
Pope Pius XII, Humani Generis
The very purpose of Vatican II was to drive a wedge between the form and matter of Catholic dogma while at the same time professing that the substance of Catholic truth would be unaffected!
The salient point of this Council is not, therefore, a discussion of one article or another of the fundamental doctrine of the Church which has repeatedly been taught by the Fathers and by ancient and modern theologians, and which is presumed to be well known and familiar to all.
For this a Council was not necessary. But from the renewed, serene, and tranquil adherence to all the teaching of the Church in its entirety and preciseness, as it still shines forth in the Acts of the Council of Trent and First Vatican Council, the Christian, Catholic, and apostolic spirit of the whole world expects a step forward toward a doctrinal penetration and a formation of consciousness in faithful and perfect conformity to the authentic doctrine, which, however, should be studied and expounded through the methods of research and through the literary forms of modern thought. The substance of the ancient doctrine of the deposit of faith is one thing, and the way in which it is presented is another. And it is the latter that must be taken into great consideration with patience if necessary, everything being measured in the forms and proportions of a magisterium which is predominantly pastoral in character. 
John XXIII, opening address of Vatican II stating the Council's purpose
The one only reason which men have for not obeying is when anything is demanded of them which is openly repugnant to the natural or the divine law, for it is equally unlawful to command and to do anything in which the law of nature or the will of God is violated. If, therefore, it should happen to any one to be compelled to prefer one or the other, viz., to disregard either the commands of God or those of rulers, he must obey Jesus Christ, who commands us to "render therefore to Caesar the things that are Caesar's; and to God, the things that are God's (Matt. 22:21), and must reply courageously after the example of the Apostles, "We ought to obey God, rather than men" (Acts 5:29). And yet there is no reason why those who so behave themselves should be accused of refusing obedience; for it the will of rulers is opposed to the will and the laws of God, they themselves exceed the bounds of their own power and pervert justice; nor can their authority then be valid, which, when there is no justice, is null.
Pope Leo, XIII, Diuturnum Illud, 1881
Why Chinese whistleblower may be right that Communists paid Vatican to 'shut up' about its war on Catholics
Chinese Billionaire Dissident Guo Wengui claims the Vatican was bribed into silence
LifeSiteNews | June 25, 2020 – Chinese dissident Guo Wengui claims that the Chinese Communist Party (CCP) "allocates <![if !vml]>

<![endif]>up to $2 billion a year" to buy the Vatican's silence concerning the ongoing persecution of the Catholic Church in China and other human rights abuses.
Mr. Guo made the allegation — without offering any supporting evidence — in a June 20th interview on Steve Bannon's The War Room. The explosive claim was made in the context of a larger discussion of how the CCP is spending huge sums of money to buy politicians, media, and influence in countries like Australia and Italy.
"2014, the CPC, inside, made the decision: Every year, they want 2 billion dollars to pay to the Vatican, to influence the Vatican policy about China/Vatican — and [regarding] the Christian and Catholic [mistreatment], they wanted Vatican to shut up, to follow the CPC about religion, you know the policy – that's disaster," Guo said.
These expenditures, according to previous statements by Guo, are part of a larger strategy to achieve global hegemony that goes by the initials "BGY." The initials "BGY" stand for Blue (control over the Internet), Gold (buying influence with money), and Yellow (seducing key people with sex). [….]
Pope Francis belittles as 'adolescent' priests who defied COVID lockdowns to give faithful sacraments
'I admired the apostolic spirit of many priests who visited by telephone, knocked on doors, called by homes (saying): 'Do you need something? I will do your shopping.''
LifeSiteNews | Dorothy Cummings McLean | VATICAN CITY, June 25, 2020 — Pope Francis has indicated that he was not impressed with priests who violated coronavirus lockdown rules to minister to the laity.
In a speech he delivered Saturday to primarily bishops, doctors, nurses, and other healthcare workers from the Italian region of Lombardy, Pope Francis contrasted priests who violated the ban on public worship with priests who ministered to their flock in "creative" ways, like buying their shopping.
"The pastoral zeal and creative solicitude of priests helped people to follow the way of faith and not to remain alone before sorrow and fear," he said.
"This priestly creativity ... overcame ... a few, 'adolescent' expressions against the measures of the authority having the duty of protecting the health of the people."
Francis said most priests were "obedient and creative."
"I admired the apostolic spirit of many priests who visited by telephone, knocked on doors, called by homes (saying): 'Do you need something? I will do your shopping,'" he added.
"A thousand things. Closeness, creativity, without shame. ... They were a sign of the consoling presence of God."
He said these priests were "fathers, not adolescents." […..]
COMMENT: Pope Francis the Small and Timid belittles those Catholic priests who were faithful to their duties during the recent government imposed closing of Catholic churches. To the coward, all courageous acts are regarded as "rash" and "imprudent." In this little tantrum, Pope Francis displays his own worthlessness for the world to see! The Catholic priest's vocation, if he is faithful to the "apostolic spirit," is not to "do your shopping" but rather to be "ministers of Christ, and the dispensers of the mysteries of God" (I Cor 4:1), that is, to bring the sacraments to the faithful. St. Paul continues, "Here now it is required among the dispensers, that a man be found faithful." Pope Francis the Small and Timid was not a "dispenser of the mysteries of God" because he is not "found faithful."
How the Supreme Court's trans ruling will reshape federal law and further marginalize Christians
The ruling effectively passed much of the Democratic Party's so-called Equality Act into law.
LifeSiteNews | June 17, 2020 – In a devastating 6-3 ruling on Monday, the U.S. Supreme Court dealt religious liberty a brutal blow and handed the LGBT movement a victory that stunned even them by deciding that both "sexual orientation" and "gender identity" are protected under the 1964 Civil Rights Act. Antonin Scalia's replacement Neil Gorsuch authored the majority opinion, and John Roberts joined him. President Donald Trump called it a "very powerful decision," and most of the top GOP senators greeted the ruling with a collective shrug. Senators Ted Cruz and Josh Hawley offered criticism, but for the rest, it appears that Rod Dreher has been correct in his constant warnings that much of the Republican Party is disinterested in doing the tough work necessary to protect religious liberty.
To discuss the implications of the ruling, I contacted Dr. Darel E. Paul, professor of political science at Williams College and author of the essential book From Tolerance to Equality: How the Elites Brought America to Same-Sex Marriage, published by Baylor University Press. He writes regularly for First Things, and I've had him on my podcast several times to share his insights on the transformation of American values. He was kind enough to share his perspective once again.
How would you explain this Supreme Court decision in layman's terms?
In a 6-3 decision, the Supreme Court in Bostock v. Clayton County decided that the word "sex" in Title VII of the famous 1964 Civil Rights Act—the section that deals with employment—must be understood to include both sexual orientation and gender identity (SOGI). President Trump's first appointment to the Court, Justice Neil Gorsuch, wrote the majority opinion. This outcome was, suffice to say, quite a shock to conservatives. While social conservatives now worry over its implications for religious liberty and the state's enforcement of progressive gender ideology, many liberal conservatives such as Mitt Romney and David French quickly reconciled themselves to the ruling.
What is the real-world impact of this Supreme Court decision for Christians and social conservatives?
The immediate effect is to effectively pass much of the Democratic Party's Equality Act into law. This bill was passed by the Democrat-controlled House of Representatives in 2019 but never taken up by the Republican-controlled Senate. The Gorsuch majority in Bostock has thus effectively made an end run around the Congress and the President. During oral arguments in October 2019, Justice Alito proclaimed sarcastically to the attorneys for the plaintiffs, "We might as well just take the Equality Act and issue that as our opinion!" A prophetic statement indeed. [….]
COMMENT: This decision represents a most serious corruption of law. The first principle of legal interpretation relies on the wording of the law itself. If this is not clear, then the proper understanding of law is determined from how the law was objectively applied historically. Lacking this help, the interpretation is sought by trying to understand the mind of the lawgiver; what exactly was intended by those who gave the law. The last method, the least in authority, is referred by modern legal scholars as textualism and originalism. This case examines the 1964 Civil Rights Act and the Courts decision represents a raw abuse of judicial power by usurpation of legislative powers. This is accomplished by redefining the meaning of the term "sex" within the text of the law from identifying the natural order of male-female to inclusively embrace homosexuals and any other sexual pervert that the mind can imagine. The justification for this novelty is based upon a real corruption of textualism and originalism. In 1964 every one of the new categories included in the term "sex" was formally defined, without exception, as specific types of psychiatric mental illnesses. The Court has affirmed that the legislators who wrote and enacted 1964 Civil Rights Act intended to grant equality of civil rights to the mentally and psychologically impaired! Now a pedophile can claim a civil right to baby sit your children! This cannot remain an isolated abuse of power but establishes a precedent that can only lead to the overturning of all law. This game can be played with any law where words can be assigned any meaning that fits the political ends intended, and therefore marks the end of all law. The internal law of society whose end is the just and proper ordering of society for a given end can only lead to permanent social disorder and injustice. It is unsettling that this decision was supported by the Donald Trump nominee, Neil Gorsuch. Gorsuch who was touted as possessing a great legal mind turns out to be just another clever little liar.  
Sen. Josh Hawley reacts to SCOTUS trans ruling: 'The end of the conservative legal movement'
The junior senator from Missouri called out the Republican Party for its treatment of religious conservatives and conservative legal groups for attacking his questioning of Trump judicial nominees.
LifeSiteNews | WASHINGTON, D.C., | June 17, 2020 – Senator Josh Hawley, R-MO, decried "the end of the conservative legal movement" in a fiery speech before the U.S. Senate yesterday. He also called out the Republican Party for its treatment of religious conservatives.
Hawley made his remarks following Monday's Supreme Court ruling in Bostock v. Clayton County, Georgia. The ruling concluded that "sex discrimination" in Title VII of the 1964 Civil Rights Act should be interpreted to mean "sexual orientation" and "gender identity," in addition to its original biological meaning.
"After Bostock," the 40-year-old senator said, the effort of the conservative legal movement, "as it has existed up to now, is over."
Hawley referred to the legal philosophies of textualism and originalism, which were supposed to essentially interpret legal texts based on their ordinary meaning, as understood by regular citizens at the time the law was made.
He said that "if you can invoke textualism and originalism in order to reach such a decision—an outcome that fundamentally changes the scope and meaning and application of statutory law—then textualism and originalism and all of those phrases don't mean much at all."
"And if those are the things that we've been fighting for—it's what I thought we had been fighting for, those of us who call ourselves legal conservatives—if we've been fighting for originalism and textualism, and this is the result of that, then I have to say it turns out we haven't been fighting for very much," Hawley pointed out.
[…..]
Now, however, it has become evident that "the bargain that has been offered to religious conservatives for years now is a bad one. It's time to reject it."
"The bargain has never been explicitly articulated," Hawley admitted, "but religious conservatives know what it is. The bargain is that you go along with the party establishment, you support their policies and priorities—or at least keep your mouth shut about it—and, in return, the establishment will put some judges on the bench who supposedly will protect your constitutional rights to freedom of worship, to freedom of exercise."
Hawley went on to recount some of the policies pushed by the Republican Party that religious conservatives accepted, hoping for a strong defense of the First Amendment in return:
We were told that we're supposed to shut up while the party establishment focuses more on cutting taxes and handing out favors for corporations, multinational corporations who don't share our values, who will not stand up for American principles, who were only too happy to ship American jobs overseas. But we're supposed to say nothing about that. We're supposed to keep our mouths shut because maybe we'll get a judge out of the deal. That was the implicit bargain.
We're supposed to keep our mouths shut while the party establishment opens borders, while the party establishment pursues ruinous trade policies.
We're supposed to keep our mouths shut while those at the upper end of the income bracket get all of the attention. While working families and college students and those who don't want to go to college but can't get a good job, while they get what? What attention?
Workers? Children? What about parents looking for help with the cost of raising children? Looking for help with the culture in which they have to raise children? Looking for help with the communities, rebuilding the communities in which they must carry out their family life?
What about college students trying to find an education that isn't ruinously expensive and then figure out some way to pay back that enormous debt? What about those who don't have a college degree and don't want one, but would like to get a good job? What about them?
Hawley also seemed to reference his public disputes with the Judicial Crisis Network, a conservative legal group that backed President Trump's nominees to the Supreme Court and lower courts:
...the truth is, to those who have objected to my own questioning of judicial nominees in this body, to those who said I was wrong to question judges who came for the Judiciary Committee, to those who chided me for asking tough questions even of nominees by a Republican president, for those who said that I was slowing the process down, that I was out of line, for the supposedly conservative groups who threatened to buy television time in my own state to punish me for asking questions about conservative judges, I just have this to say: this is why I asked questions. This is why I won't stop. And I wish some more people would ask some harder questions. Because, this outcome is not acceptable. And the bargain which religious conservatives have been offered is not tenable.
[….]
"Every judgment of conscience, be it right or wrong, be it about things evil in themselves or morally indifferent, is obligatory, in such wise that he who acts against his conscience always sins."
St. Thomas Aquinas
Baptism alone unites the individual Faithful to Christ
The death of Christ is the universal cause of man's salvation: but a universal cause has to be applied to particular effects. Thus it was found necessary for certain remedies to be administered to men by way of bringing Christ's death into proximate connexion with them. Such remedies are the Sacraments of the Church. And these remedies had to be administered with certain visible signs: -- first, because God provides for man, as for other beings, according to his condition; and it is the condition of man's nature to be led through sensible things to things spiritual and intelligible: secondly, because instruments must be proportioned to the prime cause; and the prime and universal cause of man's salvation is the Word Incarnate: it was convenient therefore that the remedies, through which that universal cause reaches men, should resemble the cause in this, that divine power works invisibly through visible signs. 
St. Thomas Aquinas, Summa contra gentiles, Book IV, Chap. 56.
Excerpts from Archbishop Carlo Viganò's article published on Marco Tosatti Blog condemning Vatican II while offering his own humble and heartfelt apology for coming to this truth so late in life.  Redde Rationem is Latin translated as, "to give an account," which is taken from Luke 16:2 when the rich man demands an accounting of the stewardship from the unjust steward. "In standard Italian, it is used as a synonym for a showdown" (Wikipedia). Question: What will he do now?
VIGANÒ WRITES ON THE VATICAN II: WE ARE AT THE REDDE RATIONEM
Viganò: "Vatican II Marked the Beginning of a False, Parallel Church"
[…..]I confess it with serenity and without controversy: I was one of the many people who, despite many perplexities and fears which today have proven to be absolutely legitimate, trusted the authority of the Hierarchy with unconditional obedience. In reality, I think that many people, including myself, did not initially consider the possibility that there could be a conflict between obedience to an order of the Hierarchy and fidelity to the Church herself. What made tangible this unnatural, indeed I would even say perverse, separation between the Hierarchy and the Church, between obedience and fidelity, was certainly this most recent Pontificate. […..]
It is no accident: what these men affirm with impunity, scandalizing moderates, is what Catholics also believe, namely: that despite all the efforts of the hermeneutic of continuity which shipwrecked miserably at the first confrontation with the reality of the present crisis, it is undeniable that from Vatican II onwards a parallel church was built, superimposed over and diametrically opposed to the true Church of Christ. This parallel church progressively obscured the divine institution founded by Our Lord in order to replace it with a spurious entity, corresponding to the desired universal religion that was first theorized by Masonry. Expressions like new humanism, universal fraternity, dignity of man, are the watchwords of philanthropic humanitarianism which denies the true God, of horizontal solidarity of vague spiritualist inspiration and of ecumenical irenism that the Church unequivocally condemns. "Nam et loquela tua manifestum te facit [Even your speech gives you away]" (Mt 26, 73): this very frequent, even obsessive recourse to the same vocabulary of the enemy betrays adherence to the ideology he inspires; while on the other hand the systematic renunciation of the clear, unequivocal and crystalline language of the Church confirms the desire to detach itself not only from the Catholic form but even from its substance. […..]
This operation of intellectual honesty requires a great humility, first of all in recognizing that for decades we have been led into error, in good faith, by people who, established in authority, have not known how to watch over and guard the flock of Christ: some for the sake of living quietly, some because of having too many commitments, some out of convenience, and finally some in bad faith or even malicious intent. […..]
Just as I honestly and serenely obeyed questionable orders sixty years ago, believing that they represented the loving voice of the Church, so today with equal serenity and honesty I recognize that I have been deceived. Being coherent today by persevering in error would represent a wretched choice and would make me an accomplice in this fraud. Claiming a clarity of judgment from the beginning would not be honest: we all knew that the Council would be more or less a revolution, but we could not have imagined that it would prove to be so devastating, even for the work of those who should have prevented it. [……]
The Abu Dhabi Declaration is the ideological manifesto of an idea of peace and cooperation between religions that could have some possibility of being tolerated if it came from pagans who are deprived of the light of Faith and the fire of Charity. But whoever has the grace of being a Child of God in virtue of Holy Baptism should be horrified at the idea of being able to construct a blasphemous modern version of the Tower of Babel, seeking to bring together the one true Church of Christ, heir to the promises made to the Chosen People, with those who deny the Messiah and with those who consider the very idea of a Triune God to be blasphemous. The love of God knows no measure and does not tolerate compromises, otherwise it simply is not Charity, without which it is not possible to remain in Him: qui manet in caritate, in Deo manet, et Deus in eo [whoever remains in love remains in God and God in him] (1 Jn 4:16). It matters little whether it is a declaration or a Magisterial document: we know well that the subversive mens of the innovators plays games with these sort of quibbles in order to spread error. And we know well that the purpose of these ecumenical and interreligious initiatives is not to convert those who are far from the one Church to Christ, but to divert and corrupt those who still hold the Catholic Faith, leading them to believe that it is desirable to have a great universal religion that brings together the three great Abrahamic religions "in a single house": this is the triumph of the Masonic plan in preparation for the kingdom of the Antichrist! […..]
Last Sunday, the Church celebrated the Most Holy Trinity, and in the Breviary it offers us the recitation of the Symbolum Athanasianum, now outlawed by the conciliar liturgy and already reduced to only two occasions in the liturgical reform of 1962. The first words of that now-disappeared Symbolum remain inscribed in letters of gold: "Quicumque vult salvus esse, ante omnia opus est ut teneat Catholicam fidem; quam nisi quisque integram inviolatamque servaverit, absque dubio in aeternum peribit – Whosoever wishes to be saved, before all things it is necessary that he hold the Catholic faith; For unless a person shall have kept this faith whole and inviolate, without doubt he shall eternally perish."
+ Carlo Maria Viganò, June 10, 2020, translated by Giuseppe Pellegrino
When Pope Francis teaches that Catholics living in a state of adultery can under certain circumstances receive Holy Communion without repenting of Sin, he overturns the First Principle of Catholic Moral Theology and thus destroys all Morality permitting any and every kind of sin.
St. Thomas lists the following as principles or sources of morality: 1) the moral object, that is, that to which the action tends of its very nature primarily and necessarily; 2) the circumstances of the act; 3) the purpose of the act.
FIRST PRINCIPLE: The primary and essential morality of a human act is derived from the object considered in its moral aspect.
The primary and essential morality of a human act is that which acts as the invariable basis of any additional morality. Now it is the moral object which provides such a foundation. This will be clear from an example. The moral object of adultery is the transgression of another's marriage rights. This moral object remains the invariable basis of the moral character of the act, no matter what further circumstances or motives accompany the act. It cannot be objected that in human acts the first consideration should be given to the motive rather than to the object of the act. For this motive is either the objective purpose of the act itself which is identical with the moral object, or the subjective purpose (the end of the agent) which presupposes moral goodness or evil in the object.
Rev. Dominic Prummer, O.P., Handbook of Moral Theology
How Far Modern Judaism is identified with Freemasonry
Although the Jewish role in Freemasonry is for many reasons difficult to deal with, some acquaintance with that aspect of the subject is essential for an intelligent grasp of the whole. It is a common belief among Catholics and others that Freemasonry is somehow or other closely associated with modern Judaism. Our present purpose is to discuss how far such a belief is well-founded, and what is the nature of the relations between the two. We may say at once that the available evidence points at least to the following general conclusions: 1) That much of the external trappings of Freemasonry, such as its ritual, its terminology, its legends, etc., are of Jewish origin; 2) that the philosophy or religion of esoteric Freemasonry (that is of the inner circles and controlling power) is practically identical with the doctrines of the Jewish Cabala, which is the religion of philosophy of a certain section of the Jews; 3) that a certain group, probably very few in number, but of immense influence and power, are leading Freemasons; and 4) that a somewhat larger group of very influential Jews pursue the same ends as Freemasons, and use similar means, and are at least in close alliance with them. 
Rev. E. Cahill, S.J., Freemasonry and the anti-Christian Movement, 1930. 
Pope Francis and his inverted metaphor!
[Catholic] "fundamentalists, have a nostalgia for returning to the ashes.... Tradition is the guarantee of the future and not the container of the ashes,.... Tradition is like roots [of a tree], which give us nutrition to grow,... You will not become like the roots. You will flower, grow, give fruit. And the seeds become roots for other people..... The tradition of the church is always in movement.... The tradition does not safeguard the ashes"
Pope Francis the Destroyer, another high altitude, hypoxic babble on a flight to Rome.
COMMENT: Marion Maréchal-Le Pen, the grand-daughter of the French National Front founder, Jean-Marie Le Pen, applied a quotation of Gustav Mahler in a new context, "Tradition is not the worship of ashes but the preservation of fire." Using Francis' metaphor, tradition is not the "root" of the tree, it is the tree itself, and trees are not "always in movement." They are in fact 'rooted' and stable.
Tradition is firstly as a noun refers to content of divine revelation. This content is incarnate in our immemorial Catholic traditions which are the perfect images of the Catholic faith. These images are the means by which the faith is known and communicated to others. The Neo-iconoclasts destroy these images as the means to destroy the faith itself. For Francis, Tradition is obstacle that must be overcome if he is to overthrow the Catholic faith. He therefore considers how tradition has always been understood by the Church as "ashes."
The verb form of tradition refers to the actual handing-on of the content of divine revelation to the next generation of Catholics. As St. Paul said, "For I have received of the Lord that which also I delivered unto you, that the Lord Jesus, the same night in which he was betrayed, took bread" (I Cor. 11:23). What St. Paul "delivered" is exactly the same as what he first "received," and this is called Tradition.
"Have in mind therefore in what manner thou hast received and heard: and observe, and do penance. If then thou shalt not watch, I will come to thee as a thief, and thou shalt not know at what hour I will come to thee" (Apoc. 3:3). This is the warning to the Church in Sardis. What was their sin? They had not kept the traditions they received and therefore St. John writes, "And to the angel of the church of Sardis, write: These things saith he, that hath the seven spirits of God, and the seven stars: I know thy works, that thou hast the name of being alive: and thou art dead. Be watchful and strengthen the things that remain, which are ready to die. For I find not thy works full before my God" (Apoc. 3:1-2). The Catholics of Sardis were not faithful to what they had "received."  When the faith is corrupted by corrupting its images, the corruption of morals necessarily follows, therefore, their "works" were "dead," that is, they had fallen from the grace of God.
By the light of Francis, tradition received is not what is passed on. What is passed on is different and no longer shares an identity between father and son with every generation. Francis is a Neo-modernist Neo-iconoclast. Those that follow him will lose their souls because "without faith, it is impossible to please God" (Heb. 11:6). And without the images of the faith it is impossible to have the faith.
Therefore, faithful Catholics today, unlike those of Sardis, must "watch" lest their traditions be trampled into ashes by Francis the Destroyer.
Unjust judgment: It is a grave sin to attribute an evil motive to an objectively good and meritorious act!
DC archbishop criticizes long-planned Trump visit to Catholic shrine as 'reprehensible'
'I find it baffling and reprehensible that any Catholic facility would allow itself to be so egregiously misused and <![if !vml]>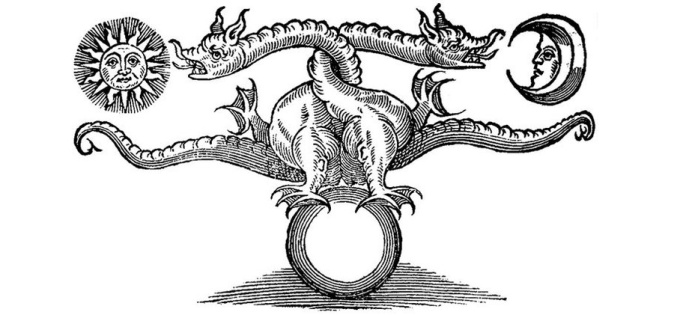 <![endif]>manipulated in a fashion that violates our religious principles,' said Archbishop Wilton Gregory.
LifeSiteNews | WASHINGTON, D.C. | JUNE 2, 2020– Washington, D.C.'s Archbishop Wilton Gregory issued a stinging rebuke to the John Paul II National Shrine for "allowing" President Trump and First Lady Melania Trump to visit today.
The president and Mrs. Trump visited the shrine to both commemorate Pope John Paul II's 100th birthday two weeks ago and the 41st anniversary of the modern day saint's historic Mass at Victory Square in Warsaw. Melania Trump is the first Catholic First Lady since Jacqueline Kennedy.
After his visit to the shrine, established and operated by the Knights of Columbus, President Trump planned to return to the White House to sign an executive order on religious freedom.
"I find it baffling and reprehensible that any Catholic facility would allow itself to be so egregiously misused and manipulated in a fashion that violates our religious principles, which call us to defend the rights of all people even those with whom we might disagree," said Gregory in a statement released the very hour of Trump's visit.
"Saint Pope John Paul II was an ardent defender of the rights and dignity of human beings," continued Gregory. "His legacy bears vivid witness to that truth. He certainly would not condone the use of tear gas and other deterrents to silence, scatter or intimidate them for a photo opportunity in front of a place of worship and peace."
It turns out that Archbishop Gregory was wrong about the deployment of tear gas against Monday night's protesters. It simply didn't happen, despite major media's initial claims to the contrary. It remains unclear if Archbishop Gregory plans to issue a correction to his statement.
A spokesperson for the shrine indicated on Tuesday that the White House had scheduled the president's visit long before the recent violent uprisings in cities across the nation, countering Gregory's implication that this was nothing more than a political photo op.
"This was fitting given St. John Paul II was a tireless advocate of religious liberty throughout his pontificate," the Shrine said in a statement. "International religious freedom receives widespread bipartisan support, including unanimous passage of legislation in defense of persecuted Christians and religious minorities around the world."
He added that "the shrine welcomes all people to come and pray and learn about the legacy of St. John Paul II."
In declaring that the shrine and the president are in "violation of Catholic principles," Archbishop Gregory chose to overlook Donald Trump's record as the most pro-life president in the history of the nation, and his strong efforts to protect religious liberty.
Trump's pro-life gains include allowing states to defund Planned Parenthood of Title X and Medicaid funds; defunding the United Nations Population Fund and very recently the pro-abortion World Health Organization; reinstating and expanding the Mexico City Policy preventing taxpayer money from funding abortions overseas; creating a new office for conscience protection at the U.S. Department of Health and Human Services; and strengthening enforcement of federal laws protecting the conscience rights of health care workers who do not want to participate in abortion.
Trump also declared churches "essential" on May 22, telling state governors to allow them to reopen as coronavirus lockdowns begin to loosen. All public Masses in Washington, D.C. remain cancelled.
The president has long been the object of criticism by many Catholic prelates because of his strong stance on immigration and secure borders.
Last summer, in his first public statement following his installation as Archbishop of Washington, Gregory accused the president of "diminishing our national life." [.....]
Gregory has a long record of supporting liberal causes. During his tenure as Archbishop of Atlanta, Gregory did nothing to stop a pro-LGBT parish from promoting, participating in, and hosting a booth at, the Atlanta "Pride Parade." Gregory also personally invited pro-gay priest Father James Martin to give a speech at the Shrine of the Immaculate Conception, titled "Showing Welcome and Respect to LGBT Catholics," in 2018.
He has made statements suggesting support for allowing Catholics living in a state of adultery to receive Holy Communion. [....]
PRAYER BEFORE COMMUNION
I renounce myself and all my inner dispositions, no matter how good my self-love may make them look. I'm all thine my dear Mistress with all that I have and I take Thee for my all. Please give me thy heart O Mary that I might receive thy Son here with the same dispositions as thine own. For it touches thy Son's glory to be put into a heart as sullied and inconstant as mine which would not fail either to lessen his glory or to destroy it. But if thou will come and dwell with me in order to receive thy Son, He will be well received by thee without danger of being outraged or unnoticed for "God is in the midst of her. She shall not be moved." I know that of all the gifts that I have given thee of my own goods I have given thee nothing worthy of thee, but with this Gift I make thee the same Gift as the Eternal Father gave thee. And I know that by giving thee this Gift I give thee more than if I gave thee all the gifts in the entire world. And finally Jesus still desires to take His pleasure and repose in thee even in my soul, though it be far filthier and poorer than the stable where He did not hesitate to come simply because thou were there. I take thee for my all, please give me thy heart O Mary. 
St. Louis De Montfort, True Devotion to Mary
CORONAVIRUS DEATHS
DEMOCRAT STATES:
New York - 23,083 (Status
New Jersey — 10,843 (Status — CLOSED)
Pennsylvania — 4624 (Status — CLOSED)
Michigan — 5129 (Status — CLOSED)
Total Dead — 43,679
Total Population — 51.11 million
REPUBLICAN STATES:
Florida - 2144 (Status — OPEN)
Texas — 1369 (Status — OPEN)
Georgia — 1754 (Status — OPEN)
Ohio — 1720 — (Status — OPEN)
Total Dead — 6987
Total Population — 72.79 million
*More people have died of coronavirus in NY & NJ nursing homes than all the people combined in FL, TX, GA, OH.
"With them that hated peace I was peaceable: when I spake unto them, they fought against me without cause." Ps. cxix
"Forty years long was I nigh unto that generation, and said: They do always err in their heart; and they have not known My ways to whom I swore in My wrath that they should not enter into My rest." Ps. xciv
"In the later editions of the Talmud the allusions to Christianity are few and cautious compared with the earlier or unexpurgated copies. The last of these was published at Amsterdam in 1645. In them our Lord and Saviour is 'that One, 'such a One,' 'a fool,' 'the leper,' 'the deceiver or Israel,' &c.; efforts are made to prove that He is the son of Joseph Pandira before his marriage with Mary. His miracles are attributed to sorcery, the secret of which He brought in a slit in his flesh out of Egypt. His teacher is said to have been Joshua, the son of Perachlah. This Joshua is said to have afterwards excommunicated Him to the sound of 800 rams' horns, although he must have lived seventy years before His time. Forty days before the death of Jesus a witness was summoned by public proclamation to attest his innocence, but none appeared. He is said to have been first stoned and then hanged on the eve of the Passover. His disciples are called heretics, and opprobrious names. They are accused of immoral practices; and the New Testament is called a sinful book. The references to these subjects manifest the most bitter aversion and hate."
Dr. Joseph Barclay, LL.D, Rector of Stapleford, Herts, London, The Talmud, 1878, from Introduction, p. 30
"Neither Jewish ethics nor Jewish tradition can disqualify terrorism as a means of combat. We are very far from having any moral qualms as far as our national war goes. We have before us the command of the Torah, whose morality surpasses that of any other body of laws in the world: 'Ye shall blot them out to the last man.'"
Yitzhak Shamir, Israeli Prime Minister 1986-1992, 1943 Quote taken from "Document: Shamir on Terrorism (1943)" Middle East Report 152
St. John Eudes: "That there is a special contract made between God and man in Baptism."
THE name of contract is given to any agreement entered into by two or more persons, in which the parties contracting incur mutual obligations. This clearly shows that a contract. has been entered into by the most Blessed Trinity and you in Baptism; since you have incurred many obligations towards the Blessed Trinity, and the Blessed Trinity has also obliged itself in regard to you. What is the nature of this contract? It is a reciprocal contract of gifts, the highest and most entire that can "enter into the heart of man to conceive;" for in making it you are obliged to give yourself entirely and forever to God; you have renounced all things to be united to Him, and for Him, and God on his part has given Himself entirely to you. The Father, the Son, and the Holy Ghost, come to you and take up their abode in your soul, in order to confer honors and benefits on you. They enrich you 'with spiritual treasures to render you worthy of their three divine Persons.
It is a contract of adoption, since God the Father has taken you for his child, and has conferred on you the right of his inheritance with his only Son, and you have taken God for your Father, and have promised to entertain for him all the love and respect which a child owes to a so good a parent. "Consider," writes St. John the Evangelist, "what love the Father has testified to you in wishing that you should be called, and that you should, really, be his children."
Behold the admirable effect of the contract which you have made with God in Baptism, from being the child of wrath and an heir of hell, you have become the child of God and an heir to heaven! What you should not do to acknowledge the infinite goodness of God in your regard?
It is a contract of alliance with the Son of God, since in receiving Baptism you have united yourself to him as to your head, your master, and your sovereign, and since the Son has taken you for His servant and one of the members of his body, which is his Church. How great is the goodness of God, says St. Paul to the newly converted Christians of Corinth; "By whom you arc called unto the fellowship of His Son Jesus Christ our Lord."
What were you before Baptism but the unhappy slave of Satan, and subject like him to eternal punishment? But by Baptism you have been delivered from this unhappy subjection, through the divine alliance which you have contracted with Jesus Christ, which procures you the enjoyment of eternal happiness, if you observe all its conditions.
Finally, it is a contract of alliance with the Person of the Holy Ghost; for faith teaches us, that the Holy Ghost takes the Christian soul as his spouse, and that the Christian reciprocally takes the Holy Ghost for his spouse. In consequence of this sacred alliance, the Holy Ghost calls you "his sister and his spouse," and as, of yourself, you are poor indeed, he adorns your soul with all the gifts necessary to render it worthy of him, and he comes to take up his abode in it, and to consecrate it as his temple and his sanctuary. […..]
When you had been presented to the church to receive Baptism, you were treated as a person in the possession of the devil, for the priest pronounced over you the exorcism of the church, commanding the wicked spirit to depart from you, and to give place to the Holy Ghost.
This ceremony teaches you that by original sin you were really in possession of the devil, and that he abided in you, but that, through Baptism, he has been cast out of you; that your soul has been purified from the horrible stain which disfigured it, and that the Holy Ghost, having sanctified and ornamented it with his grace, comes to take up his abode in it. […..]
That Baptism imprints in your soul a spiritual character, which no sin can efface. This character is a proof that from this time you do not belong to yourself, but that you are the property of Jesus Christ, who has purchased you by the infinite price of his blood and of his death. You are not of yourself, but you are of Christ's therefore, St. Paul concludes, "that the Christian should no longer live for himself, but for Him who died and rose again for him;" that is to say, that the Christian should live a life of grace, and that he should consecrate to his Redeemer his spirit, his heart, and all his actions. […..]
The Priest introduced you into the Church, by saying, "Enter into the house of God, that you may have eternal life." This ceremony teaches you that Baptism enables you to enter into the Society of Jesus Christ, and of all the faithful who compose the house or family of God. By this entry, you begin to partake of all the good works of the faithful and you acquire a right to the sacraments, to the prayers, and to all the other good works which are done in the Church. Moreover, in entering into the Church, you have become her child, and have been made a child of God, the heir of God, and co-heir of Jesus Christ; you entered into society and communion with the angels and all the blessed who are in Heaven. By this ceremony you are likewise taught that, in order to be united to Jesus Christ, and to have eternal life, it is necessary to be a member of the Church, and to persevere therein to the end, believing all she teaches, obeying all she commands.
St. John Eudes, excerpt from Man's Contract with God in Baptism
COMMENT: St. John Eudes makes clear what ever faithful Catholic should already know, that is, it is by virtue of the sacrament of Baptism received with Faith that makes a person a Child of God. The Neo-modernist popes since Vatican II heretically teach that everyone is a child of God by virtue of the Incarnation of the Logos, the Word becoming flesh, where the second Person of the Trinity, by personally uniting Himself with our human nature, thereby elevated all humanity to being children of God by virtue of this shared humanity. For them, Baptism is only an outward sign acknowledging what has already taken place. It reduces Baptism from a necessity of means to a simple necessity of precept which obligates only those who feel some inner compulsion to obey. It is this fundamental corruption of revealed truth that makes modern ecumenism with such events as the blasphemous "Prayer Meeting at Assisi" possible. For them the "spiritual character" imprinted on the soul at Baptism is meaningless. The "spiritual character" is both the sign of and cause of the adoption as Sons of God. The character is like a receptacle that makes the reception of the sacramental grace of adoption possible. Those who have the character of the sacrament without the sanctifying grace of adoption will suffer the greatest torments of all in hell.
It is an unfortunate fact that the many traditional Catholics and conservative Catholics believe this tripe and profess that any "good-willed" Protestant, Jew, Moslem, Hindu, Buddhist, etc., etc. can be a child of God, a member of the Church, a temple of the Holy Ghost and an heir to heaven by virtue of being a "good" Protestant, Jew, Moslem, Hindu, Buddhist, etc., etc. We call this "salvation by implicit desire." This error is derived essentially from the more fundamental error of denying Dogma as Dogma, by overturning Dogma in its very nature. For these Neo-modernists, Dogma is not the revealed truth of God but only a human axiom open to unending refinement and new interpretations.   
But the truth is that Dogma is divine revelation formally and infallibly defined by the Magisterium of the Church. It is irreformable in both the truth it declares and the words that it uses to define. It constitutes the formal object of divine and Catholic faith and is the proximate rule of faith for every faithful child of God. Not until every traditional Catholic recognizes and defends this truth will any effective resistance to Neo-modernist error be effectively mounted.
"The Jews are enemies of God and foes of our holy religion."  St. Pio of Pietrelicina
[American Jewish Committee's interfaith affairs director Rabbi David] Rosen said. "Those who said Benedict was the last pope who would be a pope that lived through the Shoah, or that said there would not be another pope who had a personal connection to the Jewish people, they were wrong," Rosen said.... Israel Singer, the former head of the World Jewish Congress, said he spent time working with Bergoglio when the two were distributing aid to the poor in Buenos Aires in the early 2000s, part of a joint Jewish-Catholic program called Tzedaka.... Bergoglio also wrote the foreward of a book by Rabbi Sergio Bergman, a Buenos Aires legislator, and referred to him as "one of my teachers.".... Bergoglio attended Rosh Hashanah services at the Benei Tikva Slijot synagogue in September 2007.... Last November, Bergoglio hosted a Kristallnacht memorial event at the Buenos Aires Metropolitan Cathedral with Rabbi Alejandro Avruj from the NCI-Emanuel World Masorti congregation.  He also has worked with the Latin American Jewish Congress and held meetings with Jewish youth who participate in its New Generations program.... In his visit to the Buenos Aires synagogue, according to the Catholic Zenit news agency, Bergoglio told the congregation that he was there to examine his heart "like a pilgrim, together with you, my elder brothers."....     
Jewish Telegraphic Agency, March 13, 2015
Benedict/Ratzinger: Claims to have resigned the Papacy while retaining a "spiritual dimension" of the Office!
It is here that Pope Benedict then draws a comparison with the papacy. For, such a retired bishop, he adds, "does not anymore actively have an episcopal seat, but, still finds himself in a special relationship of a former bishop to his seat." This retired bishop, however, thereby "does not become a second bishop of his diocese," explains Benedict. Such a bishop had "fully given up his office, yet the spiritual connection with his former seat was now being acknowledged, also as a legal quality." This "new relationship with a seat" is "given as a reality, but lies outside of the concrete legal substance of the episcopal office." At the same time, adds the retired Pope, the "spiritual connection" is being regarded as a "reality."
"Thus," he continues, "there are not two bishops, but one with a spiritual mandate, whose essence it is to serve his former diocese from within, from the Lord, by being present and available in prayer."
"It is not conceivable why such a legal concept should not also be applied to the bishop of Rome," Pope Benedict explicitly states, thus making it clear that according to his own ideas, he fully resigned his papal office while maintaining a "spiritual dimension" of his office.
Peter Seewald, Excerpt from book length interview with the ever talkative Benedict/Ratzinger to be published fall of 2020
COMMENT by Don Nicola Bux
"In my opinion, one of the most problematic aspects would be the idea, implicit in Pope Ratzinger's act, that the papacy is not a single and indivisible office, but, on the contrary, a divisible office that can be 'unpacked', in the sense that a Pope may choose to give up some functions, keeping for himself others, which would not then be passed on to his successor. A clearly erroneous idea." […]
"The comparison of the papal office with the episcopal office in what regards the abdication of the papal office is not correct. The episcopal office is conferred by episcopal ordination or consecration, imprinting an indelible character on the soul of the bishop. Thus, while he may be relieved of a particular pastoral responsibility, he remains always a bishop. The papal office is conferred by the acceptance of the election to the See of Peter, that is, by an act of the will of the person elected, accepting the call to be the Vicar of Christ on earth. From the moment that the person elected consents he has the full jurisdiction of the Roman Pontiff."
If the person elected is not a Bishop," Monsignor Bux continued, "he must be immediately consecrated a Bishop because the papacy entails the exercise of the episcopal office, but he is Pope from the moment he consents to the election. If the same person, at a certain point, declares that he can no longer fulfill the call to be the Vicar of Christ on earth, he loses the papal office and returns to the condition in which he was before giving the consent to be the Vicar of Christ on earth."
Don Nicola Bux, Vatican theologian and former consultor to Congregation for the Doctrine of the Faith
COMMENT:
The Comment from Msgr. Bux is very good but insufficiently critical of the imposter Benedict/Ratzinger's running around in his white cassock constantly looking for someone to uncritically publish his latest musings. The very idea, the absurd notion, that he could retain a "spiritual dimension" of the papacy while resigning the office evidences further insight into this coward's philosophical foundations which he has plainly expressed in his voluminous writings. Benedict/Ratzinger is an apologist of the modernist reductionist philosophy of scientism. He believes that the fundamental reality consists of atoms and the void in constant evolution. And since nothing is in a fixed state, he closes his mind to the reality of substance. In place of being, he affirms the process of becoming and makes the accident of relationship the foundation of his reality.  He denies that the papacy has a substantial existence. This is heresy plain and simple. Why? Because it is a direct denial of Dogma regarding the immutability of the papal office which will exist as Jesus Christ established it until the end of time. It is indirect heresy because the philosophical principle of substance, and the principle of hylomorphism, that is, that material substantial being is composed of form and matter, have been incorporated in Dogmatic definitions and are therefore necessarily true descriptions of reality as God Himself has created and revealed it. Any separation of form and matter necessarily causes a substantial change. The substance ceases to be what it was and becomes something else. By denying the truth of substantial reality, it is impossible to believe the literal meaning of such Dogmas as those regarding the consubstantial relationship of the Father and the Son, as well as those dogmas regarding transubstantiation and the True Presence. This blabber about the "spiritual dimension" of the papacy existing apart from the actual office is just another example of the same problem. He denies the substantial reality, drives a wedge between the substantial form and the matter, destroys the substantial reality and then pretends that he can reconstitute the evolving reality in his own image. Benedict/Ratzinger, like all Modernists, is a Nominalist by default. Nominalists believe that we can only know sense perceptions and not intellectual perceptions. He becomes a Nominalist by default because he denies there is any substantial essence to intellectually perceive. He denies that any substantial reality can exist or if it does exist, that it can be known. He believes that we can only know the accidents of anything by sense perception and that these are in perpetual state of evolution in the reconstitution of atoms within the void.
Whether or not this is due to Benedict/Ratzinger's vanity or his malice makes no difference. The result is a direct denial and attack upon the Dogma of the papacy and a scandal to all Catholics.
All our Ecclesiastical Traditions are Signs, Images which signify a greater Truth.  It is this "Greater Truth" that the Novus Ordo attacks.
"Whoever venerates an image venerates the person portrayed in it."  St. Basil, De Spiritu Sancto 18, 45
"The beauty of the images moves me to contemplation, as a meadow delights the eyes and subtly infuses the soul with the glory of God."
St. John Damascene, De Imag 1, 27
More people have been imprisoned for Liberty, humiliated and tortured for Equality, and slaughtered for Fraternity in this century, than for any less hypocritical motives, during the Middle Ages. 
Roy Campbell, poet, journalist, Catholic convert, footnote appended to his poem Flowering Rifle.
THE ONE THING NECESSARY
As everyone can easily understand, the interior life is an elevated form of intimate conversation which everyone has with himself as soon as he is alone, even in the tumult of a great city. From the moment he ceases to converse with his fellow men, man converses interiorly with himself about what preoccupies him most. This conversation varies greatly according to the different ages of life; that of an old man is not that of a youth. It also varies greatly according as a man is good or bad.
As soon as a man seriously seeks truth and goodness, this intimate conversation with himself tends to become conversation with God. Little by little, instead of seeking himself in everything, instead of tending more or less consciously to make himself a center, man tends to seek God in everything, and to substitute for egoism love of God and of souls in Him. This constitutes the interior life. No sincere man will have any difficulty in recognizing it. The one thing necessary which Jesus spoke of to Martha and Mary consists in hearing the word of God and living by it. 
Rev. Reginald Garrigou-Lagrange, O.P., The Three Ages of the Interior Life
Hermeneutics of Continuity/Discontinuity
Martin Luther:
"God does not save factious sinners.  Be a sinner and sin boldly, but believe and rejoice in Christ every more boldly.  No sin will separate us form the Lamb, even though we commit fornication and murder a thousand times a day."  Martin Luther
When I awoke last night the Devil came and wanted to debate with me arguing that I was a sinner.  To this I replied, "Tell me something new, Devil! I already know that perfectly well; I have committed many a solid and real sin. Indeed there must be good honest sins not fabricated and invented ones for God to forgive."  Martin Luther
In translating St. Paul, "We account a man to be justified by faith" (Romans 3:28), Luther added the word, "alone."  In answer to those who objected to his mutilating Sacred Scripture, he answered:  "If your Papist annoys you with the word (alone), tell him straightway: Dr. Martin Luther will have it so. Whoever will not have my translation, let him give it the go-by; the devil's thanks to him who censures it without my will and knowledge. Dr. Martin Luther will have it so, and he is a doctor above all the doctors in Popedom."
Pope Francis the Lutheran:
"I think that Marin Luther's intentions were not mistaken.  He was a reformer.... And today, Luther and Catholics, Protestants, all of us agree on the doctrine of justification. On this point which is very important, he did not err." 
Pope Francis, public interview, June 26, 2016
Catholic Faith: Council of Trent: Selected Canons on Justification
CANON IX.-If any one saith, that by faith alone the impious is justified; in such wise as to mean, that nothing else is required to co-operate in order to the obtaining the grace of Justification, and that it is not in any way necessary, that he be prepared and disposed by the movement of his own will; let him be anathema.
CANON XII.-If any one saith, that justifying faith is nothing else but confidence in the divine mercy which remits sins for Christ's sake; or, that this confidence alone is that whereby we are justified; let him be anathema.
CANON XIV.-If any one saith, that man is truly absolved from his sins and justified, because that he assuredly believed himself absolved and justified; or, that no one is truly justified but he who believes himself justified; and that, by this faith alone, absolution and justification are effected; let him be anathema.
CANON XV.-If any one saith, that a man, who is born again and justified, is bound of faith to believe that he is assuredly in the number of the predestinate; let him be anathema.
CANON XII.-If any one saith, that justifying faith is nothing else but confidence in the divine mercy which remits sins for Christ's sake; or, that this confidence alone is that whereby we are justified; let him be anathema.
CANON XIII.-If any one saith, that it is necessary for every one, for the obtaining the remission of sins, that he believe for certain, and without any wavering arising from his own infirmity and disposition, that his sins are forgiven him; let him be anathema.
CANON XIV.-If any one saith, that man is truly absolved from his sins and justified, because that he assuredly believed himself absolved and justified; or, that no one is truly justified but he who believes himself justified; and that, by this faith alone, absolution and justification are effected; let him be anathema.
CANON XV.-If any one saith, that a man, who is born again and justified, is bound of faith to believe that he is assuredly in the number of the predestinate; let him be anathema.
CANON XIX.-If any one saith, that nothing besides faith is commanded in the Gospel; that other things are indifferent, neither commanded nor prohibited, but free; or, that the ten commandments nowise appertain to Christians; let him be anathema.
CANON XXIX.-If any one saith, that he, who has fallen after baptism, is not able by the grace of God to rise again; or, that he is able indeed to recover the justice which he has lost, but by faith alone without the sacrament of Penance, contrary to what the holy Roman and universal Church-instructed by Christ and his Apostles-has hitherto professed, observed, and taugh; let him be anathema.
CANON XXXIII.-If any one saith, that, by the Catholic doctrine touching Justification, by this holy Synod inset forth in this present decree, the glory of God, or the merits of our Lord Jesus Christ are in any way derogated from, and not rather that the truth of our faith, and the glory in fine of God and of Jesus Christ are rendered (more) illustrious; let him be anathema.
Amazing!  Martyrdom is a barrier to ecumenical unity!
If you have a Church that considers martyrs, that sets them off against the others, this in itself contains the pebbles of a rocky road to disunity. Sure I appreciated [Cardinal Joseph Zen's] concerns and sufferings… You have to be proud of the Church that suffers, but also worried that a Church that suffers allows that suffering to be a barrier to the common union to which the Lord has called us.
Cardinal Theodore McCarrick the Homosexual Pervert, criticizing Cardinal Zen and the faithful Catholics of China for resisting a forced unity with the Catholic Patriotic Association (CPA) founded by the communist government.
Hermeneutics of Continuity/Discontinuity
A Illustrative Example of the Heresy of Neo-Modernism
It is not enough to find a new language in which to articulate our perennial faith; it is also urgent, in the light of the new challenges and prospects facing humanity, that the Church be able to express the 'new things' of Christ's Gospel, that, albeit present in the word of God, have not yet come to light.  Pope Francis the Destroyer, Address, October 11, 2018
A Illustrative Example of the Catholic Faith
If there are any present-day teachers making every effort to produce and develop new ideas, but not to repeat "that which has been handed down," and if this is their whole aim, they should reflect calmly on those words which Benedict XV proposes for their consideration: "We wish this maxim of our elders held in reverence: Nihil innovetur nisi quod traditum — let nothing new be introduced, but only what has been handed down; it must be held as an inviolable law in matters of faith, and should also control those points which allow of change, though in these latter for the most part the rule holds: non nova sed noviter—not new things but in a new way."
Pope Pius XII, Si Diligis, Allocution to Cardinals, Archbishops, and Bishops on the Canonization of St Pius X, May 31, 1954.
But would it not be enough for one to be a Catholic in heart only, without professing his religion publicly?
No, for Jesus Christ has solemnly declared that, "He who shall be ashamed of Me and My words, of him the Son of Man shall be ashamed when He shall come in His majesty, and that of His Father, and of the holy angels." (Luke 9:26)   Fr. Michael Muller, C.SS.R, Questions and Answers on Salvation
And since Jesus Christ, the Son of God, morally obliges every Catholic the duty to profess his faith in the public forum, every Catholic possesses by right the use of the ecclesiastical traditions of our Church which constitute the perfect outward expression of our holy faith.
Open Letter by "Papal favorite" calling for End of Summorum Pontificum
OPEN LETTER on the "State of Liturgical Exception" | Andrea Grillo, April 29, 2020
To all theologians, scholars, and students of theology:
The great liturgical tradition, which has always accompanied and supported the Church in her history of grace and sin, hears the groaning of individuals and nations in this pandemic crisis, which brings suffering and affliction to those who are sick, and fear, isolation and loneliness to everyone else. The ordinary rhythm of the Lenten and Paschal journey is altered and subverted, in solidarity with our common suffering. We would never have thought, however, that a small but not marginal suffering would also come at the same time through the exercise of ecclesial authority and through the decrees Quo magis e Cum sanctissima, which the Congregation for the Doctrine of the Faith published on 25 March 2020.
It is no surprise that This Congregation should devote its attention to the liturgy. But special and singular is the fact that it modifies the ordines, introduces prefaces and formularies for feasts, and modifies calendars and criteria of precedence. And it does this on a 1962 missal. How is this possible? The Congregation, as is known, in this case moves in the space of an exceptional authority, which dates back 13 years, in accordance with motu proprio Summorum pontificum. But since time is greater than space, what is possible on the regulatory level is not always appropriate. Therefore, it is crucial to engage in critical reflection on the logic of this development.
Time, in fact, has unveiled to us the paradox of a competence on the liturgy being taken away from the Bishops and the Congregation of Worship: this was arranged, in Summorum pontificum, with an intention of solemn pacification and generous reconciliation, but soon it changed into a serious division, a widespread conflict, and became the symbol of a "liturgical rejection" of the Second Vatican Council. The greatest distortion of the initial intentions of the motu proprio can be seen today in those diocesan seminaries where it is expected that the future ministers will be trained at the same time in two different rites: the conciliar rite and the one that denies it. All this reached its most surreal point the day before yesterday, when the two Decrees were released. They mark the culmination of a distortion which is no longer tolerable, and which can be summed up as follows:
<![if !supportLists]>· <![endif]>the Congregation for the Doctrine of the Faith acts as a substitute in exercising competences conferred by the Second Vatican Council on Bishops and the Congregation for Divine Worship;
<![if !supportLists]>· <![endif]>it undertakes to elaborate "liturgical variants" of the ordines without having the historical, textual, philological and pastoral competences;
<![if !supportLists]>· <![endif]>it seems to ignore, precisely on the dogmatic level, a grave conflict between the lex orandi and the lex credendi, since it is inevitable that a dual, conflictual ritual form will lead to a significant division in the faith;
<![if !supportLists]>· <![endif]>it seems to underestimate the disruptive effect this "exception" will have on the ecclesial level, by immunizing a part of the community from the "school of prayer" that the Second Vatican Council and the liturgical reform have providentially given to the common ecclesial journey.
A "state of exception" is also happening today on the civil level, in its harsh necessity, and this fact allows us greater ecclesial foresight. To return to an ecclesial normality, we must overcome the state of liturgical exception established 13 years ago in another world, with other conditions and with other hopes, by Summorum pontificum. It no longer makes sense to deprive diocesan bishops of their liturgical powers; neither does it make sense to have an Ecclesia Dei Commission (which has in fact already been suppressed), or a Section of the Congregation for the Doctrine of the Faith which take away authority from diocesan Bishops and the Congregation of Divine Worship; it no longer makes sense to enact decrees to "reform" a rite that is closed in the historical past, inert and crystallized, lifeless and without vigor. There can be no resuscitation for it. The double regime is over; the noble intention of SP has waned; the Lefebvrians have raised the barhigher and higher and then run away, insulting the Second Vatican Council and the present pope along with all three of his predecessors. Continuing to nourish a "state of liturgical exception" – one that was born to unite, but does nothing but divide – only leads to the shattering, privatization, and distortion of the worship of the Church. On the basis of these considerations, we resolve together to request that the Congregation for the Doctrine of the Faith immediately withdraw the two decrees of 25/03/2020 and restore all powers concerning the liturgy to the diocesan Bishops and the Congregation for Divine Worship. Obviously, we ask this without prejudice to the powers that this Congregation retains in doctrinal matters.
So let us leave the "state of liturgical exception". If not now, when?
With best wishes to all colleagues and students, besieged but not conquered in life, during these bitter yet still generous times.
COMMENT:
"Time is greater than space" – The ideological lynchpin of Pope Francis the Great Equivocator
This liturgical OPEN LETTER structures its argument around the phrase: Time is Greater Than Space." This enigmatic slogan of Pope Francis, "Time is greater than space" (TGTS), appeared in his first two encyclicals, Lumen Fidei and Laudato Si'. It surfaced again in the apostolic exhortations, Evangelii Gaudium and Amoris Laetitia.
From Lumen Fidei:
"Let us refuse to be robbed of hope, or to allow our hope to be dimmed by facile answers and solutions which block our progress, 'fragmenting' time and changing it into space. Time is always much greater than space. Space hardens processes, whereas time propels towards the future and encourages us to go forward in hope."
Evangelii Gaudium is more revealing as to the cryptic meaning of this phrase:
222. A constant tension exists between fullness and limitation. Fullness evokes the desire for complete possession, while limitation is a wall set before us. Broadly speaking, "time" has to do with fullness as an expression of the horizon which constantly opens before us, while each individual moment has to do with limitation as an expression of enclosure. People live poised between each individual moment and the greater, brighter horizon of the utopian future as the final cause which draws us to itself. Here we see a first principle for progress in building a people: time is greater than space.
223. This principle enables us to work slowly but surely, without being obsessed with immediate results. It helps us patiently to endure difficult and adverse situations, or inevitable changes in our plans. It invites us to accept the tension between fullness and limitation, and to give a priority to time. One of the faults which we occasionally observe in sociopolitical activity is that spaces and power are preferred to time and processes. Giving priority to space means madly attempting to keep everything together in the present, trying to possess all the spaces of power and of self-assertion; it is to crystallize processes and presume to hold them back. Giving priority to time means being concerned about initiating processes rather than possessing spaces. Time governs spaces, illumines them and makes them links in a constantly expanding chain, with no possibility of return. What we need, then, is to give priority to actions which generate new processes in society and engage other persons and groups who can develop them to the point where they bear fruit in significant historical events. Without anxiety, but with clear convictions and tenacity.
St. Pius X said in Pascendi that Evolution is the fundamental principle of the heresy of Modernism. This error is practically applied when Modernists embrace Becoming and reject Being. This neologism of Francis, TGTS, is just a repacking of this old philosophical error of Modernism. Francis is trying to sound clever by putting a little make-up and bow-tie on the pig. But the pig remains a pig because that is his Being. Fr. Réginald Marie Garrigou-Lagrange, O.P. explained this error in his great essay, Where is the New Theology Leading Us?, that was published in the Angelicum in 1946.
It should be remembered that on December 1, 1924, the Holy Office condemned 12 propositions taken from the philosophy of action, among which was number 5, or the new definition of truth: "Truth is not found in any particular act of the intellect wherein conformity with the object would be had, as the Scholastics say, but rather truth is always in a state of becoming, and consists in a progressive alignment of the understanding with life, indeed a certain perpetual process, by which the intellect strives to develop and explain that which experience presents or action requires: by which principle, moreover, as in all progression, nothing is ever determined or fixed." The last of these condemned propositions is: "Even after Faith has been received, man ought not to rest in the dogmas of religion, and hold fast to them fixedly and immovably, but always solicitous to remain moving ahead toward a deeper truth and even evolving into new notions, and even correcting that which he believes." 
Many, who did not heed these warnings, have now reverted to these errors.
……
It revisits modernism. Because it accepted the proposition which was intrinsic to modernism: that of substituting, as if it were illusory, the traditional definition of truth: aequatio rei et intellectus (the adequation of intellect and reality), for the subjective definition: adequatio realis mentis et vitae (the adequation of intellect and life). That was more explicitly stated in the already cited proposition, which emerged from the philosophy of action, and was condemned by the Holy Office, December 1, 1924: "Truth is not found in any particular act of the intellect wherein conformity with the object would be had, as the Scholastics say, but rather truth is always in a state of becoming, and consists in a progressive alignment of the understanding with life, indeed a certain perpetual process, by which the intellect strives to develop and explain that which experience presents or action requires: by which principle, moreover, as in all progression, nothing is ever determined or fixed" (v. Monitore ecclesiastico, 1925. t. I; p. 194.)
The truth is no longer the conformity (of judgment) to the intuitive reality and its immutable laws but the conformity of judgment to the exigencies of action, and of human life which continues to evolve. The philosophy of being or ontology is substituted by the philosophy of action which defines truth as no longer a function of being but of action.
Thus is modernism reprised: "Truth is no more immutable than man himself, inasmuch as it is evolved with him, in him and through him. As well, Pius X said of the modernists, "they pervert the eternal concept of truth."
……
The traditional definition truth is no longer for them the conformity of judgment to intuitive being and the immutable laws of non-contradiction, of causality, etc. For them, the truth is no longer that which is but that which is becoming — and is constantly and always changing.
For the Modernist heretic, Pope Francis, "Time is greater than space," "Time" means the process of becoming through evolution and "Space" is the limitation of static being. They prefer the prusuit of truth over its actual possession. A library could be filled with analyzing the implications of this error but suffice for the present there are two obvious to everyone: Firstly, the very definition of heresy is the rejection of DOGMA. For the faithful Catholic, DOGMA is NECESSARILY the proximate rule of faith. This is directly rejected by the Modernists. They replace Dogma with the person of the pope as the proximate rule of faith and he is free to corrupt the revealed truth in whatever manner he pleases. The second obvious error is that they deny the philosophical meaning of substance. They follow modern reductionist Scientism that resurrected the Greek philosopher Democritus' (460-370 B.C.) theory that the fundamental nature of all that existed is "atoms and the void." Since all reality is just the recombination of atoms and the void between them, then there cannot be such thing as a fixed substance in which accidents adhere. Consequently, we have Benedict/Ratzinger denying substance altogether and, in its place, making the accident of relationship the fundamental ground of all reality. It is therefore not surprising when he denies the Dogma of Transubstantiation. And what becomes of the Dogma that the Father and the Son are Consubstantial? Francis follows in the same manner and never kneels before the Blessed Sacrament. No argument can touch these blighted minds, if you call a "mind" something that never thinks. It matters not what wreckage and ruin that has followed since Vatican II because the being of the wreckage cannot overcome their ideological fantasy of becoming as Pope Francis looks to his "brighter horizon of the utopian future."
The truth is just the opposite, 'Space is Greater than Time.' God revealed His name to Moses, "I AM." Jesus applied this name to Himself. God is perfect BEING; He is perfect ACT: "Every best gift, and every perfect gift, is from above, coming down from the Father of lights, with whom there is no change, nor shadow of alteration" (James 1:17). Ultimately time will end in a changeless eternity where the faithful will be with God in a space prepared by Him for each one of us. "In my Father's house there are many mansions. If not, I would have told you: because I go to prepare a place for you. And if I shall go, and prepare a place for you, I will come again, and will take you to myself; that where I am, you also may be" (John 14:2-3).
Andrea Grillo gives as a reason for the suppression of the Latin Mass granted to the Indult crowd:
<![if !supportLists]>· <![endif]>it seems to ignore, precisely on the dogmatic level, a grave conflict between the lex orandi and the lex credendi, since it is inevitable that a dual, conflictual ritual form will lead to a significant division in the faith;
He too believes with Francis that TGTS. Latin Mass Catholics are stuck in space while the Catholic Church is moving in time to a new "dogmatic level." The two rites he says represent a "grave conflict between the lex orandi and the lex credenda." Are to congratulate Grillo for this insight? Cardinal Alfredo Ottaviani, Prefect of the Congregation for the Doctrine for the Faith with his Interventionin in 1969 said the same thing! This is a truth that faithful Catholics have known for more than 50 years! Yet Indultists publicly deny this truth professing that both the Novus Ordo and the traditional Latin rite express an identity of "lex orandi /lex credendi." This is the price they have paid for their Indult.
Ss. Peter & Paul Roman Catholic Mission's purpose is to make a public profession of the Catholic faith before our local ordinary and Rome. Foundational to this purpose is that DOGMA is divine revelation infallibly defined by the Magisterium of the Church and irreformable in its terminology which becomes the "formal object of divine and Catholic faith" and constitutes the proximate rule of faith. Furthermore, our immemorial ecclesiastical traditions are necessary attributes of the faith by which alone the faith can be known and communicated to others. Since God has imposed a duty upon His faithful to profess their faith and worship Him in the public forum, every Catholic possesses the inalienable right to our immemorial traditions by which alone these duties can be fulfilled. Those who have accepted the Latin Mass by virtue of Indult and/or grant of legal privilege want a non-confrontational modus vivendi with Modernist heretics. This has never worked in the past and it will not work now. Being neither 'cold nor hot', they please no one and will soon learn that having traded their birth right for bowl of pottage there is nothing left to eat.
Neo-Modernism Postulates the grave error that there exists a disjunction between DOGMA and the Words used to formulate the dogmatic definition. This error became the overarching theme of Vatican II!
[…..] In theology some (i.e., Neo-Modernists) want to reduce to a minimum the meaning of dogmas; and to free dogma itself from terminology long established in the Church and from philosophical concepts held by Catholic teachers, to bring about a return in the explanation of Catholic doctrine to the way of speaking used in Holy Scripture and by the Fathers of the Church. They cherish the hope that when dogma is stripped of the elements which they hold to be extrinsic to divine revelation, it will compare advantageously with the dogmatic opinions of those who are separated from the unity of the Church and that in this way they will gradually arrive at a mutual assimilation of Catholic dogma with the tenets of the dissidents.
Moreover, they assert that when Catholic doctrine has been reduced to this condition, a way will be found to satisfy modern needs, that will permit of dogma being expressed also by the concepts of modern philosophy, whether of immanentism or idealism or existentialism or any other system. Some more audacious affirm that his can and must be done, because they hold that the mysteries of faith are never expressed by truly adequate concepts but only by approximate and ever changeable notions, in which the truth is to some extent expressed, but is necessarily distorted. Wherefore they do not consider it absurd, but altogether necessary, that theology should substitute new concepts in place of the old ones in keeping with the various philosophies which in the course of time it uses as its instruments, so that it should give human expression to divine truths in various ways which are even somewhat opposed, but still equivalent, as they say. They add that the history of dogmas consists in the reporting of the various forms in which revealed truth has been clothed, forms that have succeeded one another in accordance with the different teachings and opinions that have arisen over the course of the centuries.
It is evident from what We have already said, that such tentatives not only lead to what they call dogmatic relativism, but that they actually contain it. The contempt of doctrine commonly taught and of the terms in which it is expressed strongly favor it. […..]
Pope Pius XII, Humani Generis
Humility in human relations:
In man, two things have to be considered: that which is of God, and that which is of man. . . But humility in the strict sense means the awe in virtue of which man subjects himself to God. Consequently man, with regard to that which is of himself, must subject himself to his neighbor with regard to that which is of God in him. But humility does not require that one subject that which is of God in himself to that which seems to be of God in the other. . . Humility likewise does not require that one subject that which is of himself to that which is of man in the other. 
St. Thomas Aquinas
Novus Ordo "Saint" John Paul II taught the novel doctrine that by the Incarnation, when the "Word was made flesh," all men became "Son(s) of the living God" regardless of faith or reception of the sacraments. The Catholic Church teaches that only by incorporation by grace with Jesus Christ through faith and sacramental baptism does any individual person become an adopted child of God!
All of you who are still seeking God, all of you who already have the inestimable good fortune to believe, and also you who are tormented by doubt: please listen once again, today in this sacred place, to the words uttered by Simon Peter. In those words is the faith of the Church. In those same words is the new truth, indeed, the ultimate and definitive truth about man: the son of the living God— "You are the Christ, the Son of the living God."
John Paul II, first homily, October 27, 1978
The overthrow of Christ the King and the enthronement of the kingship of Man
"Christ is King in the sense that in Him, in the testimony that He rendered to the truth, is manifested the 'kingship' of every human being, the expression of every person's transcendent character. Such is the Church's proper inheritance."  The kingship that Jesus claims before Pilate "is not first of all to exercise authority over others; it is a manifestation of the kingly character of man.  This kingly character is embedded within human nature, within the structure of the human personality."
Cardinal Karol Wojtyla, Lenten Conference given to Pope Paul VI and the Vatican Curia, 1979
Satan's Primary Target: The Family
"The final battle between the Lord and the reign of Satan will be about marriage and the family."
Sr. Lucia, letter to Cardinal Carlo Caffara
It is no accident that this Heresy which denies the Catholic doctrine concerning Supernatural Charity is to be found in a document which purports to encapsulate the teaching of the Synod on the Family.
Continuing the metaphor employed at the beginning of this article, we may rightly say that, if the Catholic truth concerning Charity is the "Hub" of the wheel of all true Catholic life, then the family is the lynch-pin which holds this wheel in place as the foundational institution incarnating this Charity in the life of both the Church and the world. The family is the place where Charity is received through baptism. It is the place where it is nourished through love. It is where it receives its foundations and bulwarks through the educational process, and the place of support and protection where it endures through the sufferings of this life. It is the Family, and the question as to whether it is constituted as either a place of Charity or its denial, which determines whether we live in a Christian civilization, or a civilization turned away from God to the worship of Evil.
It is also therefore no accident that the chapter of Amoris Laetitia (Chapter VIII) which attempts to enshrine this heresy within its teaching on the family is called "Accompanying, discerning and integrating weakness." The "weaknesses" specifically addressed in this chapter are Catholics couples living in objective mortal sin through cohabitation, those in a civil marriage without the sacrament, and those who have gone through the process of civil divorce and remarriage. Each of these are designated as "weaknesses" in this document, but are in reality situations of objective mortal sins which are primary attacks upon the family and the institution of marriage upon which it is founded. To therefore speak of integrating such sins into the Church is to speak of integrating evil into the very lifeblood of the Church, thereby violating the entire Christian idea of what constitutes Charity within the family.
The key to this satanic strategy is the word "integration". It is a word which is absolutely central, not only to the agenda of a totally anti-Christian occult worldview which now worships the evolutionary progress and "salvation" of the entire world through an "integral ecology", but also the theology now dominant within the Church through the theology of Teilhard de Chardin and Pope Benedict, and which is now being implemented through the words and pastoral policies of Pope Francis and his supporters in the hierarchy. It views Christian Revelation not as immutable and finished upon the death of the last Apostle, but rather as an ongoing historical progression (containing no fixed absolutes,) toward the Omega point of Teilhardian evolution in which the truth will be fully revealed and incarnated.
James Larson, Excerpt from, A Love That Maketh a Lie: Amoris Laetitia and the Teilhardian Agenda
Hermeneutics of Continuity/Discontinuity
As Pope Pius XII explained in Humani Generis, it is impossible to affirm the Catholic dogma of that "Lord Jesus Christ... is consubstantial with the Father" or the Catholic dogma of Transubstantiation if the concept of "substance" is rejected in the same sense used by scholastic theologians found in the perennial realist philosophical tradition and fixed forever by its usage in dogma. 
Benedict/Ratzinger denies the meaning of "substance" and then, necessarily, denies the dogma of the True Presence. Benedict/Ratzinger's entire "hermeneutic of reform" vs. the "hermeneutic of rupture" is predicated upon accepting his Neo-Modernist philosophy. There is no philosophical difference between Benedict/Ratzinger and his chosen replacement Francis who marks, as Benedict/Ratzinger predicted in December before his abdication, the "beginning of the new Church and the end of the old." The only difference between the two, apart from superficial style, is that Francis is wholly formed by the Novus Ordo Church and suffers no misgivings of conscience about the direction he is dragging the Church because he knows no other way. Those conservative Catholic who are nostalgic for a return of Benedict/Ratzinger or John Paul II in the face of Francis' infidelities are even more superficial than Francis! 
Some even say that the doctrine of transubstantiation, based on an antiquated philosophic notion of substance, should be so modified that the real presence of Christ in the Holy Eucharist be reduced to a kind of symbolism, whereby the consecrated species would be merely efficacious signs of the spiritual presence of Christ and of His intimate union with the faithful members of His Mystical Body.
Pope Pius XII, Humani Generis
 "…the medieval concept of substance has long since become inaccessible to us. In so far as we use the concept of substance at all today we understand thereby the ultimate particles of matter, and the chemically complex mixture that is bread certainly does not fall into that category." 
Joseph Ratzinger, Faith and the Future, p. 14
"Eucharistic devotion such as is noted in the silent visit by the devout in church must not be thought of as a conversation with God. This would assume that God was present there locally and in a confined way. To justify such an assertion shows a lack of understanding of the Christological mysteries of the very concept of God. This is repugnant to the serious thinking of the man who knows about the omnipresence of God. To go to church on the ground that one can visit God who is present there is a senseless act which modern man rightfully rejects."
Joseph Ratzinger, Die Sacramentale Begrundung Christliche Existenz
<![if !vml]>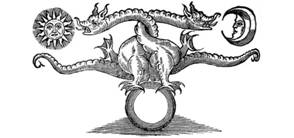 <![endif]>
Our implacable enemy, Satan, and the mystery of iniquity:
"What though the field be lost?
All is not lost: the unconquerable will,
And study of revenge, immortal hate,
And the courage never to submit or yield!"
John Milton, Paradise Lost
A necessary consequence of the absolute dependence of the world on its Maker is that the world must be governed by God, and conducted by Him to its final destination. He owes it to His wisdom so to govern the world as to attain the end which He Himself has ordained for it. The government of the world by God is the function of Divine Providence, inasmuch as it consists in conducting all things to their end by providing for each and all of them the good to which they ultimately tend. The existence of an all-governing Providence is a fundamental article of Faith. Our reason, our conscience cannot separate the idea of an all-penetrating Providence from the idea of God. Holy Writ speaks of Providence almost on every page. The Vatican Council has also defined it in outline: "God watcheth over and governeth by His Providence all things that He hath made, reaching from end to end mightly and ordering all things sweetly."…. The government of the world by God is both general and special; that is to say, it affects the world as a whole as well as every creature in particular. It is not carried out by intermediate agents: God Himself directly watches over, leads, and controls every single thing and its every motion. He takes a special care of personal beings whose end is supreme felicity and whose duration is everlasting. 
Scheeben, Manual of Catholic Theology
Pope Francis the Sophist: He believes in "Absolute Truth" but denies that it can be know or communicated to other!
"We believers and of course above all we priests and we bishops believe in the Absolute, but each in their own way because each one has his own head and thought. So our absolute truth, shared by us all, is different from person to person. We do not avoid discussions in the case where our different thoughts confront each other. So there is a kind of relativism among us as well."
Pope Francis, quoted by Eugenio Scalfari in La Repubblica, 10-10-17
Pope Francis equates illegal immigrant crisis with the Sin of Abortion!
Our defense of the innocent unborn, for example, needs to be clear, firm and passionate. Equally sacred, however, are the lives of the poor, those already born, the destitute, the abandoned..... Some Catholics consider it [migrants] a secondary issue compared to the 'grave' bioethical questions. That a politician looking for votes might say such a thing is understandable, but not a Christian, for whom the only proper attitude is to stand in the shoes of those brothers and sisters of ours who risk their lives to offer a future to their children. 
Pope Francis, Gaudette et Exsultate, On a Call to Holiness in Modern World
Those who "corrupt dogmas" are "heretics"; Those who keep dogma as there rule of faith are the faithful!
St. Thomas (II-II:11:1) defines heresy: "a species of infidelity in men who, having professed the faith of Christ, corrupt its dogmas." The right Christian faith consists in giving one's voluntary assent to Christ in all that truly belongs to His teaching. There are, therefore, two ways of deviating from Christianity: the one by refusing to believe in Christ Himself, which is the way of infidelity, common to Pagans and Jews; the other by restricting belief to certain points of Christ's doctrine selected and fashioned at pleasure, which is the way of heretics. The subject-matter of both faith and heresy is, therefore, the deposit of the faith, that is, the sum total of truths revealed in Scripture and Tradition as proposed to our belief by the Church. 
Catholic Encyclopedia, 1907
Judas who turned heretic and traitor when Jesus announced the doctrine of the True Presence
(Judas is) one of you, in number not merit: in appearance, not in virtue; in corporal union, not in spiritual bonds; one by a union of flesh, not a oneness of heart; therefore not one associate who is of us, but one who is to go out from us.... according to one consideration he is of us, according to another he is not of us; according to the communion of sacraments, he is of us; according to his own sins, he is not of us.....
I say that others are in the house in such a manner as not to belong to the structure of the house, nor to the society of the fruitful and peaceful justice; but as chaff is said to be in the wheat: for we cannot deny that they also are in the house, the Apostle saying, "In a great house there are not only vessels of gold and of silver, but also of wood and of earth; and some indeed unto honor, but some unto dishonor." 
St. Augustine
"No one can be condemned forever, because that is not the logic of the Gospel!"
Pope Francis, Amoris Laetitia
While St. Francesco de Geronimo (Francis Jerome), S.J. (1642-1716, feast day May 11) was preaching to abandoned women in the streets of Naples, one of their number insulted him from her window and ridiculed his discourse.  The Saint warned her that within eight days God would punish her, and on the eighth day he invited his audience, who had assembled at the same place, to visit the woman that had interrupted him.  She was found by them lying dead upon the floor of her room.  'Catherine,' said the Saint, addressing the dead body, 'for the greater glory of God and the edification of those standing by, answer me, Where are you?'  The departed soul returned for an instant, and gave an answer distinctly heard by all present - 'In hell, for eternity.'
Rev. Henry S. Bowden, St. Francesco de Geronimo, The Apostle of Naples, Lives of the Saints
The Cardinal Virtue of Justice is now replaced by the Novus Ordo "virtue" of Equality!
"Inequality is the root of social evil." 
Pope Francis, April 28, 2014
Pope dreams of post-virus world where inequalities abolished
ASSOCIATED PRESS | NICOLE WINFIELD | April 19, 2020
ROME (AP) — Pope Francis is urging the faithful to use the coronavirus pandemic's "time of trial" to prepare for a future where inequalities are abolished and the poorest are no longer left behind.
"This is not some ideology," Francis said. "It is Christianity."
Francis traveled a few blocks outside the Vatican walls on Sunday to celebrate Mass at a nearby church to mark a special feast day dedicated to mercy. Only a few priests were in the pews given Italy's strict virus lockdown.
In his homily, Francis said the grave, global toll of the pandemic has reminded the world that there are no borders between those who suffer, no differences in nationalities among those who are struck or spared.
"We are all frail, all equal, all precious," he said.
"May we be profoundly shaken by what is happening all around us," he said from the altar of the Santo Spirito church. "The time has come to eliminate inequalities, to heal the injustice that is undermining the health of the entire human family!"
While people infected with the coronavirus often experience mild or moderate symptoms, possible complications like pneumonia can put their lives at risk.
Francis has been using his daily livestreamed Masses in the Vatican hotel where he lives to single out a particular group of people for prayers during the pandemic: the elderly, doctors and nurses, prisoners and those with disabilities.
On Sunday, he delivered a broader message about inequality and the need for a post-virus world to rethink its priorities. It's a theme that echoes the pre-pandemic preaching of the world's first Latin American pope, who has constantly demanded greater solidarity among rich and poor.
In recent days, Francis has proposed the creation of a universal basic wage to help those who have lost their jobs as a result of the virus economic shutdown to survive. On Sunday, he said there is a grave risk that while COVID-19 might eventually be tamed, the virus of "selfishness indifference" could take its place.
To combat that risk, he said: "Let us welcome this time of trial as an opportunity to prepare for our collective future. Because without an all-embracing vision, there will be no future for anyone."
COMMENT: The inequality of God is evident everywhere in His creation. "And he said to them that stood by: Take the pound away from him, and give it to him that hath ten pounds. And they said to him: Lord, he hath ten pounds. But I say to you, that to every one that hath shall be given, and he shall abound: and from him that hath not, even that which he hath, shall be taken from him. But as for those my enemies, who would not have me reign over them, bring them hither, and kill them before me. And having said these things, he went before, going up to Jerusalem" (Luke 19:24-28).
But when the first also came, they thought that they should receive more: and they also received every man a penny. And receiving it they murmured against the master of the house, Saying: These last have worked but one hour, and thou hast made them equal to us, that have borne the burden of the day and the heats. But he answering said to one of them: Friend, I do thee no wrong: didst thou not agree with me for a penny? Take what is thine, and go thy way: I will also give to this last even as to thee. Or, is it not lawful for me to do what I will? is thy eye evil, because I am good? So shall the last be first, and the first last. For many are called, but few chosen" (Matt. 20:10-16).
Pope Francis is crude communist ideologue who views the gospel through the lens of liberation theology. It was only a year ago in May 2019 that Pope Francis called for a one-world government saying, "When a supranational common good is clearly identified, there is need for a special legally constituted authority capable of facilitating its implementation. Think of the great contemporary challenges of climate change, new slavery and peace." He censored sharply the nation state saying that it leads to "excluding and hating others, when it becomes conflictual nationalism that builds walls, indeed even racism or anti-Semitism." In this talk he supported the United Nations Sustainable Development Goals which includes abortion and, in its earlier drafts, called for a world population of 500 million. He also censored "ideological colonization" which was a code word for converting others to Jesus Christ.
Pope Francis is an apostate. Unless there is repentance, he will suffer the same fate as those who refuse the rule of Jesus Christ. Even what he thinks he has will be taken away.
WHO are the "many" and how do we insure that we are not among them?
"Not every one that saith to me, Lord, Lord," says the Son of God, "shall enter into the kingdom of heaven, but he that doth the will of my Father Who is in heaven".  "Many," continues our divine Master, "will say to me in that day, Lord, Lord, have not we prophesied in Thy Name? and cast out devils in Thy Name? and done many miracles in Thy Name?" And He will say to them in a loud voice: "I never knew you; depart from me." [….]
It would be well if we were thoroughly convinced that the love of Jesus Christ, true devotion, Christian virtue, and solid piety properly consist in sincere humility, universal and constant mortification, and perfect conformity of our will to the will of God. If any one of these three virtues be wanting, all the rest is mere deceit and affectation. There is no devotion. There can be no virtue. This is the opinion of the Apostle, and of all the masters of the spiritual life. Or rather, it is the opinion of all true Christians, for it is the sentiment of Christ Himself. It must consequently be the sentiment of all who have the true spirit of Jesus Christ. In our designs and undertakings, says a great servant of God, it is better to propose to ourselves, to do the will of God, than to procure the glory of God. For, by doing God's will, we infallibly procure His glory also. But, in proposing to ourselves the glory of God, as the motive of our actions, we are sometimes deceived, and do our own will under the specious pretext of the glory of God. This delusion is not uncommon in those who employ themselves in good works and in ministering to the salvation of souls. True perfection, which is open to no deception, is to fulfill in all things the holy will of God. But there are very few souls sufficiently enlightened to know the excellence of this perfection, as there are also few who experience the happiness which results from it.
God has loved us too much, says a faithful friend of Jesus Christ, to allow of our being niggardly towards Him. The mere thought of not being wholly His should horrify us. Shall I not belong wholly to God, after the mercy He daily shows me? Shall I refuse Him anything, seeing that I have received all from Him? My heart will not allow it.
Father John Croiset, S.J., Devotion to the Sacred Heart of Jesus
"Dearly beloved, believe not every spirit, but try the spirits if they be of God: because many false prophets are gone out into the world." (I John 4:1)
"But let your speech be yea, yea: no, no: and that which is over and above these, is of evil." (Matt 5:37)
The Spirit of Intended Ambiguity that animated Vatican II
It would be most inconvenient for the articles of our Constitution to be rejected by the Central Commission or by the Council itself. That is why we must tread carefully and discreetly. Carefully, so that proposals be … formulated in such a way that much is said without seeming to say anything: let many things be said in embryo and in this way let the door remain open to legitimate and possible postconciliar deductions and applications: let nothing be said that suggests excessive novelty and might invalidate all the rest. 
Archbishop Annibale Bugnini, L'Osservatore Romano, March 19, 1965
"They Are Trying to Establish a 'Neo-Church'" – New Interview with Archbishop Carlo Maria Vigano
In a new interview, Archbishop Carlo Maria Vigano criticizes the fact that a connubium of modernists and Freemasonry wants to create a "neo-church".
Benedict XVI also confirmed the topicality of the message of the Virgin Mary, although according to the interpretation spread by the Vatican, it is to be regarded as complete. (N.B., Benedict/Ratzinger with the CDF and Cardinal Tarcisio Bertone as Secretary of State were the primary promoters of this Vatican position that the Fatima message is to be regarded as an historical event.) Those who have read the Third Secret said in all clarity that it concerns the apostasy of the Church, which began at the very beginning of the 1960s and has now reached such an obvious stage that it is recognized even by inexperienced observers. This almost compulsive insistence on issues that the Church has always condemned, such as relativism and religious indifferentism, false ecumenism, Malthusian ecology, homoheresy and mass immigration, has found in the Abu Dhabi Declaration the fulfilment of a plan conceived by secret sects for more than two centuries. [….]
A church that presents itself as new in contrast to the Church of Christ is simply not the Church of Christ! The Mosaic religion, that is, the "Church of the Old Law", which was wanted by God to lead His people to the coming of the Messiah, has found its fulfillment and completion in the New Covenant and was finally revoked on Calvary by the sacrifice of Christ. From his open side came the New and Eternal Covenant, which replaced the synagogue. It seems that the post-Conciliar, modernist and Freemason Church also aims to transform, overcome, and replace the Church of Christ with a "neo-church", a disfigured and monstrous creature that does not come from God.
The purpose of this neo-church is not to get the chosen people to recognize the Messiah, just as it is not the purpose for the synagogue to convert and save all peoples from the second coming of Christ, which is the purpose of the Catholic Church. Its purpose is rather to constitute itself as the spiritual arm of the New World Order and to promote the One World Religion. In this sense, the Council Revolution first had to destroy the heritage of the Church, its thousand-year-old tradition from which it drew its vitality and authority as the mystical body of Christ. Then it was a matter of getting rid of the representative of the old hierarchy, and only recently she began to show herself to be what she wants to be, without pretense or camouflage.
What you call utopia is in fact a dystopia, because it represents the concreteization of the plan of Freemasonry and prepares the appearance of the Antichrist.
I am also convinced that the majority of my confreres, and especially almost all priests and believers, are not fully aware of this hellish plan, and that recent events have opened the eyes of many. Their faith will enable our Lord to gather the pusillus grex, the small flock, before the final confrontation around the true shepherd.
Archbishop Carlo Maria Vigano, excerpt from new interview published April 22, 2020
COMMENT: A characteristic attribute with all conservative Catholics is that they think the problems with the Church began when they discovered them. Therefore, everyone that figured it out before they did were precipitously rash, radical, acting without sufficient evidence or motive, drawing conclusions without sufficient cause or reason. They then recommend that they Church needs a restoration to the way everything was before they became unsettled. This first cause of this is pride. Therefore they do not trouble themselves for a deeper understanding of how and why the Church has come to a condition of generalized apostasy. The second cause that follows from the first is ingratitude and indifference toward those who have been defending the faith for the last fifty-plus years. With all due respect, Archbishop Carlo Maria Vigano, who is already a member of the 'Neo-Church', has exhibited this same quality as other conservative Catholics, but there are indications in these comments above that he is discovering Catholic tradition. We are always pleased to see conservative Catholics begin to figure out that things are not as they should be, but as a rule, when you are lost, you should ask directions from others who know the lay of the land, who know where you are, and who know how you can get to where you need to be going. That apparently is what Archbishop Vigano is now doing.
Who Owns Parish Property?
Should we buy or rent?
And just why do Indultists pay $6,889.00/week rental fees for the use of "stolen property" to obtain services that are in fact the bishop's duty to provide???
Bishop Ronald Gainer in Harrisburg is tied up in bankruptcy court and apparently does not know why. In an effort to exclude individual parish properties from creditors, his lawyers argue that the bishop is only a trustee for the individual parishes acting in their best interests and not the owner, and therefore parish assets should not be included as part of the diocese's. If that is true, then Bishop Gainer's predecessors were certainly guilty of theft when they closed 33 parishes in the diocese, sold off their assets, and pocketed their bank accounts into the general diocesan fund against the expressed wills of the parishioners which includes the parish of St. Lawrence in Harrisburg. Normally, bankruptcy court requires the business to submit a restructured business plan that demonstrates an understanding as to why the business failed, that will correct previous financial mismanagement, keep the business solvent, satisfy its creditors, and still permit it to accomplish the ends for which it is constituted. Does anyone think that Bishop Gainer will publically admit that it is the failure of his predecessors to remove homosexual priests from the clergy and prohibit homosexuals from entering Catholic seminaries that is responsible for the crisis of pederasty that has cost faithful Catholics millions of dollars in damages and injured countless souls? Poor Bishop Gainer does not even know what the Mission of the Church is. If Indultists ever do the math, they might learn that they can buy their Church from the bankruptcy court for far less than they are renting from the diocese, but that is a dirty little secret that we are expected to be quiet about.
"That's the real Holy Water!"
Pope Francis/Bergoglio, to Scottish seminarians who presented him with a bottle of Scotch Whiskey
The Spirit of Vatican II smells just as bad as its rotting corpse!
In 1968, Canada's justice minister was John Turner, a Catholic. The Catholic Conference of Canadian Bishops (CCCB), citing the Vatican II document on religious liberty, assured Mr. Turner that he did not have the right to impose Catholic sexual morality as the basis of Canadian law, as this would be "an unfair spirit of partisanship." Under their pastoral guidance, Turner joyfully passed laws such as the "Criminal Law Amendment Act" of 1968–69, which allowed the culture of death to consume the country. Abortion, homosexuality, divorce, prostitution, and pornography were all legalized under the country's "Catholic" justice, while the head of the CCCB remarked, "Gentlemen, I think John has convinced us. Let's have a drink". This is not the mythical Spirit of Vatican II. This is the legitimate pastoral implementation of Vatican II, and it has deadly consequences.
Kenneth Dobbs, Vatican II Cannot Be Separated from Its 'Spirit'
In his "Summa Theologiae," in which St. Thomas treats this question (on the infallibility of the pope) ex professo, he lays it down as non-controvertible that the Pope cannot err, provided that be teaches as the Head of the Church, with the intention to oblige the faithful to believe. In any other case this special prerogative is not necessary for the Unity of the Church, and, therefore, not necessary at all, because it was not conferred on St. Peter for any personal advantage, but for the benefit of the Church, whose very existence requires the strict Unity.
Rev. F. X. Weninger, D.D., On the Apostolical and Infallible Authority of the Pope when Teaching the Faithful
"As soon as men decide that all means are permitted to fight an evil, then their good becomes indistinguishable from the evil that they set out to destroy." 
Christopher H. Dawson, Catholic historian
Cardinals, bishops ask pope to dogmatically declare Mary 'spiritual Mother' in face of pandemic
Mary should be declared 'Mother of all Peoples' to release grace on humanity, they write.
LifeSiteNews | April 15, 2020 — Cardinals and bishops representing each continent begged Pope Francis in an Easter <![if !vml]>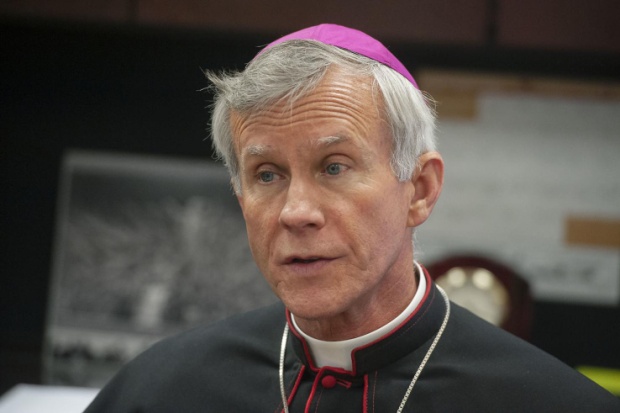 <![endif]>letter to dogmatically proclaim Mary as "Spiritual Mother of all Peoples" as the world faces the "historic" coronavirus pandemic.
The letter states that the signatories made this same request of the Holy Father in August 2019, but felt the "pastoral and moral imperative" to appeal to him again as the "world faces exponentially greater disaster on personal, social, political, economic, and humanitarian aspects" because of the coronavirus pandemic.
"[B]ehind all these external events, a spiritual battle is taking place, more than ever, between good and evil, light and darkness, in the hearts of humanity," they state.
"Here, the real battle must be fought. Humanity is in great need of conversion, and of supernatural help which can only come from the Lord Jesus, and from his Mother."
The two cardinals and six bishops who signed the letter believe God is waiting for the Church "to dogmatically proclaim Mary as the 'Spiritual Mother of all Peoples', in a solemn declaration of her unique cooperation with Jesus in the Redemption, and her consequential roles in the distribution of grace and intercession for humanity, for which he will respond with a historic new outpouring of his Holy Spirit and the eventual grace of world peace." […..]
COMMENT: The Blessed Virgin Mary gives God's plan for "world peace" at Fatima and these clerics, turning their back on God, come up with what they think to be a better idea. What is just as bad, the Blessed Virgin Mary is not the "spiritual mother of all peoples."  And this title of "mother of all peoples" is not equivalent to or consequent from her titles as "Co-Redemptrix" and "Mother of all Grace." The Blessed Virgin Mary is the Mother of all those who "have been baptized in Christ, (and have) have put on Christ" (Galatians 3:27). Because she is the Mother of Jesus Christ, she is the Mother of all those who by grace are united with her divine Son. She is the Mother of all those "who keep the commandments of God," as St. John so perfectly said: "And the dragon was angry against the woman: and went to make war with the rest of her seed, who keep the commandments of God, and have the testimony of Jesus Christ" (Apoc. 12:17). The Church liturgically attributes to her from the prophecy from Sirach: "Let thy dwelling be in Jacob, and thy inheritance in Israel, and take root in my elect...  And so was I established in Sion, and in the holy city likewise I rested, and my power was in Jerusalem. And I took root in an honorable people, and in the portion of my God his inheritance, and my abode is in the full assembly of saints." These clerics could not be sufficiently insulted because they are aggravating the problem for which they claim to be offering a relief. As the Blessed Virgin Mary said at Fatima, "The good will have much to suffer."
I mean the monstrous wars about small points of theology, the earthquakes of emotion about a gesture or a word. It was only a matter on an inch; but an inch is everything when you are balancing….. The Church had to be careful, if only that the world might be careless. This is the thrilling romance of Orthodoxy. People have fallen into a foolish habit of speaking of orthodoxy as something heavy, hum-drum, and safe. There never was anything so perilous or so exciting as orthodoxy. It was sanity: and to be sane is more dramatic than to be mad. It was equilibrium of a man behind madly rushing horses…. The orthodox Church never took the tame course or accepted the conventions; the orthodox Church was never respectable….  It is easy to be a madman: it is easy to be a heretic. It is always easy to let the age have its head; the difficult thing is to keep one's own. It is always easy to be a modernist; as it is easy to be a snob. To have fallen into any of those open traps of error and exaggeration which fashion after fashion and sect after sect set along the historic path of Christendom - that would indeed have been simple. It is always simple to fall; there are an infinity of angles at which one falls, only one at which one stands. To have fallen into any one of the fads from Gnosticism to Christian Science (or Modernism) would indeed have been obvious and tame. But to have avoided them all has been one whirling adventure; and in my vision the heavenly chariot flies thundering through the ages, the dull heresies sprawling and prostrate, the wild truth reeling but erect. 
G.K. Chesterton, Orthodoxy
The Resurrection of Jesus Christ Is a Dogma
"The dogmas of the faith are to be held only according to a practical sense, that is, as preceptive norms for action, but not as norms for believing." Condemned, St. Pius X, Lamentabili
    This condemned proposition distinguishes between "preceptive norms for action" and "norms for believing."
    All commands, laws, injunctions, admonitions, counsels, and other "perceptive norms for action," are hierarchical, must be reasonable, must be directed toward the common good, do not bind in cases of necessity or impossibility, do not bind in cases of invincible ignorance, and must be properly promulgated by competent authority.  The science of moral theology guides us in the formation of correct consciences to fulfill these "preceptive norms for action."
    Dogmas are primarily "norms for believing" and only secondarily and indirectly, "preceptive norms for action" in the sense that our actions must be conformable to truth.  A dogma is that part of Divine Revelation that has been infallibly defined and constitute a formal object of Divine and Catholic Faith.  Dogma expresses a truth that is universally true, that is, true for all times, places, persons and circumstances.  Dogma in itself is sufficient for the faith.  Dogma does not forbid elucidation but the elucidation is not necessary to the faith.  A child can profess the Catholic Faith in the Trinity in a more perfect manner that best theologian.  We as Catholics are required to believe in the Trinity for our salvation, no one has to understand any theology about it.  St. Augustine said, "Seek not to understand that you may believe, but believe that you may understand".  We begin with the dogma, which is simple; the understanding is not necessary but may be very beneficial since we are rational creatures.  Understanding is the Gift of the Holy Ghost related to the virtue of Faith and can be of great support to the faith.  Still, St. Teresa of Avila said regarding the dogma of the Holy Trinity that she more gloried in dogmas of the faith where she understood very little because the exercise of the faith was then far more meritorious.
    St. Pius X, in Lamentabili, condemned the modernist practice of limiting dogmatic truth with the moral restrictions that apply to commands, laws, injunctions, admonitions, counsels, etc.
 [Modernism is the] synthesis of all heresies [whose] system means the destruction not of the Catholic religion alone, but of all religion....  [Modernists] partisans of error are to be sought not only among the Church's open enemies; but what is to be most dreaded and deplored, in her very bosom, and are all the more mischievous the less they keep in the open.... They put themselves forward as reformers of the Church [though they are] thoroughly imbued with the poisonous doctrines taught by the enemies of the Church....  They assail all that is most sacred in the work of Christ.... [They are] the most pernicious of all the adversaries of the Church... They lay the axe not to the branches and shoots, but to the very root, that is, to the Faith and its deepest fibers.... The most absurd tenet of the Modernists, that every religion according to the different aspect under which it is viewed, must be considered as both natural and supernatural.  It is thus that they make consciousness and revelation synonymous.  From this they derive the law laid down as the universal standard, according to which religious consciousness is to be put on an equal footing with revelation, and that to it all must submit, even the supreme authority of the Church.   St. Pius X, Pascendi
Therefore: In the Novus Ordo Church of Sweet Dreams where harshness is always frowned upon harshly!
<![if !supportLists]>· <![endif]>Religious Liberty is the doctrinal validation of "Religious Consciousness."
<![if !supportLists]>· <![endif]>Ecumenism is the collectivization and synthesis through dialogue of the individual's "Religious Consciousness."
<![if !supportLists]>· <![endif]>"Faith" is the affirmation of the subjective "Religiousness Consciousness" on the authority of the believer.
<![if !supportLists]>· <![endif]>"Dogma" is the historical and transitory expression of "Religiousness Consciousness" for a particular age.
<![if !supportLists]>· <![endif]>"Tradition" is the historical experience from which the present "Religious Consciousness" has evolved.
The Holy Office Letter of 1949 –
The Novel Doctrine of Salvation by Implicit Desire
This Heretical Letter Is the Doctrinal Foundation for Modernist Ecclesiology and Ecumenism
It is not always required that one be actually incorporated as a member of the Church (for salvation), but this at least is required: that one adhere to it in wish and desire. It is not always necessary that this be explicit . . .  but when a man labors under invincible ignorance, God accepts even an implicit will, called by that name because it is contained in the good disposition of soul in which a man wills to conform his will to the will of God. 
Holy Office letter to Cardinal Richard Cushing of Boston, August 9, 1949, DS 3870
NOTE: The Holy Office letter of 1949 was never entered into the Acta Apostolicae Sedis and therefore it has no greater authority than a private letter from one bishop to another. The quote provided authoritatively referenced a citation from the encyclical of Pope Pius XII, Mystici Corporis.  The citation was mistranslated to entirely corrupt the meaning of what Pope Pius XII said.  The 1949 Letter was then published by Cardinal Cushing of Boston, MA in 1952, one year after the death of its author, Francesco Cardinal Marchetti-Selvaggiani. The letter was included in the 1962 edition of Denzinger, not by virtue of the authority of the letter, but rather by the modernist agenda of its editor, Rev. Karl Rahner. This letter has come to be the doctrinal foundation for the new Ecumenical Ecclesiology being cited in the decree Lumen Gentium at Vatican II.  The new Ecumenical Ecclesiology has replaced St. Robert Bellarmine's traditional definition that the Catholic Church "is the society of Christian believers united in the profession of the one Christian faith and the participation in the one sacramental system under the government of the Roman Pontiff." It is this new Ecclesiology that is the underpinning for the Ecumenical transmutation of nearly every Tradition in the Latin rite since Vatican II, the most important of which is the traditional Roman rite of the Mass.  The 1949 letter is the foundation of sand on which John Paul II's ecumenical prayer meeting at Assisi stands.
Around four o'clock in the afternoon on January 3rd 1944, in the convent chapel of Tuy, in front of the Tabernacle, Our Lady urged Sister Lucia to write the text of the Third Secret and Sister Lucia recounts:
"I felt my spirit inundated by a mystery of light that is God and in Him I saw and heard the point of a lance like a flame that is detached touch the axis of the earth and it trembles: mountains, cities, towns and villages with their inhabitants are buried. The sea, the rivers and clouds exceed their boundaries, inundating and dragging with them in a vortex, houses and people in a number that cannot be counted; it is the purification of the world from the sin in which it is immersed. Hatred, ambition, provoke the destructive war. After I felt my heart racing and in my spirit a soft voice that said: 'In time, one faith, one baptism, one Church, Holy, Catholic, Apostolic. In eternity, Heaven!' This word 'Heaven' filled my heart with peace and happiness in such a way that, almost without being aware of it, I kept repeating to myself for a long time: Heaven, Heaven!!"
Um Caminho sob o olhar de Maria (A Path Under the Eyes of Mary), published in 2013 by the sisters of the Carmel of Coimbra
Fr. Waters - persecuted by those who hope that "true Liturgy shall become extinct."
The holy Fathers who have written upon the subject of anti-Christ, and of the prophecies of Daniel, without a single exception, as far as I know - and they are the Fathers both of the East and of the West, the Greek and the Latin Church - all of them unanimously say that in the latter end of the world, during the reign of anti-Christ, the Holy sacrifice of the Altar will cease.  In the work of the end of the world ascribed to St. Hippolytus, after a long description of the afflictions of the last days, we read as follows: "The Churches shall lament with a great lamentation, for there shall be offered no more oblation nor worship acceptable to God.  The sacred buildings of the churches shall be as hovels; and the precious Body and Blood of Christ shall not be manifest in those days; the true Liturgy shall become extinct.... Such is the universal testimony of the Fathers of the early centuries."
Cardinal Henry Edward Manning
Our Lady of Good Success to the Catholics of Today
My Beloved Daughter, I am Mary of Good Success, your Mother and your Protectress, I carry my most Holy Son in my left arm and the scepter of the world in my right arm…. The sanctuary lamp which you just saw go out has several meanings.
     Firstly, towards the end of the nineteenth century and during a large part if the twentieth century there will arise various errors and the whole universe will become Republican. The precious light of faith will be going out following on the almost complete destruction of morals; in that time there will be many tribulations, moral tribulations also, both public and private. The little group of people who keep the true worship of faith and the virtues will have to suffer cruelly and indescribably. The constant martyrdom will bring many to an early death, they will be counted amongst the martyrs, they have sacrificed themselves for Church and country. In order to deliver oneself from the slavery of these errors one will need great strength of will, perseverance, courage and a great trust in God. These are gifts of the merciful love of my Divine Son, He has provided them for the renewal. In order to test the faith and the trust of the just and good men there will be moments when everything seems to be lost and paralyzed but that is the moment in which the happy beginning of the complete renewal starts.
     Secondly, my communities will be abandoned, sunk in an abyss, a deep ocean of bitterness and they will seem to be satiated with sufferings and afflictions. How many good vocations are lost because of lack of good and prudent spiritual direction; the Novice Mistresses should take great care of the prayers of the novices and they should show understanding of souls.
     The Third reason for the extinguishing of the sanctuary lamp is the spirit of impurity of those times, the air will be filled with this unclean spirit. A flood of filth will overflow the streets, the squares, and all public places so that there will be no virginal souls left in the world.
     Fourthly, in all layers of society errors will strive with great cunning to penetrate into the families in order to corrupt the youth too; Satan will congratulate himself that he can feed himself in the fouled way on the hearts of the children. The innocence of children will hardly exist anymore. Priestly vocations will be lost. That will be a true misfortune and priests will turn away from their holy duties and enter upon a false, wrong course, and therefore the Church will go dark. No prelate and father will be watching any longer with love, strength and prudence over this flock, and many of the prelates will lose the spirit of God and bring their own souls into danger. Pray constantly, call upon heaven without tiring, and weep without ceasing inwardly in your heart and pray to the Heavenly Father through the Eucharistic Heart of my Divine Son Who has nobly shed blood.
     Out of the bitterness and pains of His sufferings and death, pray that He will have compassion upon His servants, that He will bring an end to this terrible scourge by sending to the Church a prelate to renew the spirit of His priests. My Divine Son and I will surround this beloved son with a special love, we shall pour out a heap of many graces of humility of heart and docility towards God's inspirations, and the strength to defend the rights of the Church so that he will know how to defend the rights of the Church with a heart which enables him to behave like another Christ towards the mighty people of this world and the little people of this world without despising the unfortunate ones. He will, with a divine gentleness, lead into the convents and monasteries souls consecrated to God for the service of God without making the yoke of the Lord heavy upon them. He holds in his hands the scales of sanctity in order that everything happen according to the weight and measure so that God be glorified.
     This prelate and father will form a counter-weight against the lukewarmness of priests and religious who are meant to be dedicated to God. As a result of the guilt of these faithless men, Satan will gain upon earth control of this world like a dark cloud which darkens the sky and darkens all of the people who are consecrated to the Most Holy Heart of my Divine Son. All will have to suffer chastisements because all kinds of crimes have been allowed. They will suffer pestilence, hunger, civil strife, degeneration of morals and the loss of countless souls. In order to blow away the black clouds which block the shining holiness and the freedom of the Church there will be a fearful war in which much blood will flow of priests and religious. This night will be so terrible that people will think that wickedness is conquering. Then strikes my heart and in a most sudden way I shall annihilate the pride of Satan, I shall assist and liberate the Church and country from his cruel tyranny.
     The Fifth reason why the sanctuary lamp went out is that influential men will watch with indifference, uncaringly, the oppression of the Church, the persecution of virtue and the triumph of wickedness. Because these influential people will not use their position of influence in order to combat evil or to renew the faith, the people will gradually become indifferent to the demands of God, they will take on an evil spirit and let themselves be swept away in all kinds of passion and vice. My beloved daughter, were you to live that terrible time you would die of pain or grief over the circumstances which I have described to you. The love of my Holy Son and mine which we have for this world which is our property demand from now on sacrifices and good works in order that the duration of this terrible catastrophe will be shortened.
The Blessed and ever Virgin Mary, under the title of Our Lady of Good Success, to Sister Maria Anna of Jesus, in the Convent of the Immaculate Conception in Quito on the 2nd February, 1634.  Sister was praying in front of the Blessed Sacrament when suddenly the sanctuary lamp went out.
Unintended blessings from Pandemic
De Mattei: Is the Corona Virus "the black swan" of 2020?
Roberto de Mattei | Corrispondenza Romana | March 25, 2020
"Our Lady asked for something more: the specific consecration of Russia, done by the Pope, in union with all the bishops of the world. It is this act, until now never done, that everyone is waiting for, before it is too late."
[……]The world's interconnected economy is proving itself to be a precarious system, but the impact of the Corona Virus is not only economical and sanitary, it is also religious and ideological. The Utopia of Globalization, which until September 2019, seemed to prevail, is [now] undergoing an irremediable debacle. On September 12, 2019, Pope Francis had invited the leaders of the major religions, and the international exponents of the economic, political and cultural world, to participate in a solemn event which was to take place in the Vatican on May 14, 2020: the Global Compact on Education. Around the same time "the prophetess" of deep ecology, Greta Thunberg, arrived in New York for the U.N. Climate Change Summit 2019, and Pope Francis on the eve of the Amazon Synod, sent a video- message to her and the participants at the summit, manifesting his full consonance with the globalist aims.
On January 20, 2020, the Pope addressed a message to Klaus Schwab, Executive President of the World Economic Forum (WEF), of Davos, underlining the importance of an "integral ecology", which takes into account "the complexity of the interconnection of our common home". But by then a mysterious virus had already begun to inflict a deadly blow on "the global village".
A few months later, we find ourselves faced with an absolutely unprecedented situation. Greta is forgotten, the Amazon Synod a failure, the world's political leaders reveal their incapacity in dealing with the emergency, the Global Compact is off and St. Peter's Square, spiritual centre of the world, is empty. The ecclesiastical authorities conform to (sometimes anticipating) the restrictive decrees from the civil authorities who forbid Masses and religious ceremonies of any kind. The most symbolic and paradoxical event is perhaps the closing of the Sanctuary in Lourdes, par excellence place of physical and spiritual healing, that barred its doors, for fear that someone might get ill there, praying to God for his health.  Is it all a maneuver? Do we find ourselves faced with a totalitarian power that is restricting the freedom of citizens and is persecuting Christians? […..]
Fruits of Feminism: The Catholic Historian, Christopher Dawson, says that no matriarchal society has ever produced a high culture in the history of mankind!
In the U. S. 68% of all children are born to an unwed mother or to a mother that will soon be divorced.  The Catholic family that was the building block for Catholic culture and thus western civilization is gone and leaving only crumbling husk that cannot continue.
The true Catholic Faith: "Grounded and Settled, and Immovable"
Yet now he hath reconciled in the body of his flesh through death, to present you holy and unspotted, and blameless before him: If so ye continue in the faith, grounded and settled, and immoveable from the hope of the gospel which you have heard… (Col 1:22-23). 
St. Paul
Pope Francis – his "most gentle manner"!
They (our most holy predecessors) knew the capacity of innovators in the art of deception. In order not to shock the ears of Catholics, the innovators sought to hide the subtleties of their tortuous maneuvers by the use of seemingly innocuous words such as would allow them to insinuate error into souls in the most gentle manner. Once the truth had been compromised, they could, by means of slight changes or additions in phraseology, distort the confession of the faith that is necessary for our salvation, and lead the faithful by subtle errors to their eternal damnation. This manner of dissimulating and lying is vicious, regardless of the circumstances under which it is used. For very good reasons it can never be tolerated in a synod of which the principal glory consists above all in teaching the truth with clarity and excluding all danger of error. Moreover, if all this is sinful, it cannot be excused in the way that one sees it being done, under the erroneous pretext that the seemingly shocking affirmations in one place are further developed along orthodox lines in other places, and even in yet other places corrected; as if allowing for the possibility of either affirming or denying the statement, or of leaving it up the personal inclinations of the individual – such has always been the fraudulent and daring method used by innovators to establish error. It allows for both the possibility of promoting error and of excusing it. It is a most reprehensible technique for the insinuation of doctrinal errors and one condemned long ago by our predecessor St. Celestine, who found it used in the writings of Nestorius, bishop of Constantinople, and which he exposed in order to condemn it with the greatest possible severity. Once these texts were examined carefully, the impostor was exposed and confounded, for he expressed himself in a plethora of words, mixing true things with others that were obscure; mixing at times one with the other in such a way that he was also able to confess those things which were denied while at the same time possessing a basis for denying those very sentences which he confessed.
Pope Pius VI, Auctorem Fidei, 1794 papal bull addressed to all the faithful condemning 85 propositions from the Council of Pistoia, 1786
The Sacrifice of the Cross wrought the remission of sin in general; in Holy Mass the virtue of Christ's Blood is applied to this and that person individually.  By His death and Passion Christ collected the riches which in the Mass are dealt out to us.  His death is a treasury, Mass the key that unlocks it… Observe, therefore, what it really means to say or to hear Mass.  To do so is equivalent to causing God, who once died for all mankind, to die over again in a mystical manner for me and you, and for each one present, just as if He suffered death for the sake of each one individually. 
Paolo Segneri, SJ, 1624-1694, famous Jesuit preacher who was made the theologian of the Paenitentiaria by Pope Innocent XII.
That fabled (Judeo-Christian) tradition does not exist, nor does the "Judeo-Christian ethic." Though sharing a common origin in the Hebrew Scriptures, the two faiths read the scriptural texts differently. They believe in God, but view Him through different lenses. They each have a story, but they are not the same. They each have a concept of man, but they are not the same. They are both ethical religions, but with separate ideas of man's nature, salvation and destiny.
Raymond Apple, emeritus rabbi of the Great Synagogue, Sydney, Australia. Published in Jerusalem Post
Situation Ethics: PEW POLL: 95% of Jewish Leaders support abortion and "same-sex marriage" for the U.S. but not for Israel!
The Jewish question of our time does not differ greatly from the one which affected the Christian peoples of the Middle Ages. In a foolish way it is said to arise from hatred towards the Jewish tribe. Mosaism in itself could not become an object of hate for Christians, since, until the coming of Christ, it was the only true religion, a prefiguration of and preparation for Christianity, which, according to God's Will, was to be its successor. But the Judaism of the centuries [after Christ] turned its back on the Mosaic law, replacing it with the Talmud (ii.), the very quintessence of that Pharisaism which in so many ways has been shattered through its rejection by Christ, the Messiah and Redeemer. And although Talmudism is an important element of the Jewish question, it cannot be said, strictly speaking, to give that question a religious character, because what the Christian nations despise in Talmudism is not so much its virtually non-existent theological element, but rather, its morals, which are at variance with the most elementary principles of natural ethics.
On the Jewish Question in Europe; La Civiltà Cattolica, Series XIV, Vol. VII, 23;10; October 1890
He preserved "the basic elements, the bread, the wine," but so did every Protestant sect.  The question is, 'Did he preserve the Sacrifice?  Did he preserve the True Presence?
"Certainly, we will preserve the basic elements, the bread, the wine, but all else will be changed according to local traditions: words, gestures, colours, vestments, chants, architecture, decor. The problem of liturgical reform is immense." 
Msgr. Mieczyslaw Malinksi, Mon Ami: Karol Wojtyla, Le Centurion, 1980, p.220, quoting Cardinal Karol Wojtyla during informal meeting with fellow Poles during the Vatican II Council
Planning A Novel Church from the Top Down! It is a problem in that Western culture is entirely the product of Catholic formation. The problem with the Church of the New Advent is that it has adopted the destroying concept of Nominalism that has been a destructive solvent of Catholic culture since the renaissance.  They want faithful Catholics to turn their backs on the faith and accept their fundamental errors of reductive scientism to which all dogma must be reformulated.  They then impose the errors of pagan cultures to which the Catholic faith is expected to conform itself!  This has nothing in common with legitimate cultural variations of Catholic rites within the self-same faith, or the spirituality and works of charity that differ between various religious orders within the Church. Wojtyla's presupposition is pure naturalism.  IT is nothing but modernist apostasy!
Question -   What problems will be oriented differently by the Council, Your Emminence?
Wojtyla's Answer -   Above all, it will serve to give more value to the authority of each Bishop and to promote decentralization within the Church, as well as to return to the principle of collegiality, re-evaluate pastoral methods in force until now, and effectively introduce new methods and ways - at times most audacious ones.
     There is also the question of the universal character of the Church; there is a change of attitude toward the ancient cultures of the non-European peoples. It is necessary to de-Westernize Christendom. The peoples possessing their own ancient cultures have understandable psychological barriers against Christianism when it presents itself in its European trappings! The Africanization, Indianization, Japonization, etc. of Catholicism reveals itself necessary. This consists of making Christian substances germinate in their cultures. We know that all this is neither simple nor easy to accomplish.
     It is the end of the Constantine era, which was characterized by a strict accord between the Altar and the Throne, between the Church and the State, illustrated in its highest point by the birth of the Holy Roman Empire in the 9th century. We face a grave problem: to elaborate new forms for relations between the Church and the State, the right of the Church to religious liberty.
     Going further, it is necessary to speak of giving new importance to the lay people in the Church, and, finally, to develop ecumenical ideas on a scale unknown until now in the History of the Church.
Msgr. Mieczyslaw Malinksi, Mon Ami: Karol Wojtyla, Le Centurion, 1980, p.190-191, quoting Cardinal Karol Wojtyla during informal meeting with fellow Poles during the Vatican II Council  
The Judgment of the Church against a Heretical Pope
"Further we declare that there are two wills and principles of action, in accordance with what is proper to each of the natures in Christ, in the way that the sixth synod, that at (6) Constantinople, proclaimed, when it also publicly rejected Sergius, Honorius, Cyrus, Pyrrhus, Macarius, those uninterested in true holiness, and their like-minded followers.
"To summarize, we declare that we defend free from any innovations all the—written and—unwritten ecclesiastical traditions that have been entrusted to us."
Seventh Ecumenical Council, reaffirming the condemnation of Monothelitism and the monothelite heretics by the Sixth Ecumenical Council, including Pope Honorius
"Further, we accept the sixth, holy and universal synod (6 Constantinople III), which shares the same beliefs and is in harmony with the previously mentioned synods in that it wisely laid down that in the two natures of the one Christ there are, as a consequence, two principles of action and the same number of wills. So, we anathematize Theodore who was bishop of Pharan, Sergius, Pyrrhus, Paul and Peter, the unholy prelates of the church of Constantinople, and with these, Honorius of Rome, Cyrus of Alexandria as well as Macarius of Antioch and his disciple Stephen, who followed the false teachings of the unholy heresiarchs Apollinarius, Eutyches and Severus and proclaimed that the flesh of God, while being animated by a rational and intellectual soul, was without a principle of action and without a will, they themselves being impaired in their senses and truly without reason." [……]
Eight Ecumenical Council, reaffirming the condemnation of Monothelitism and the monothelite heretics by the Sixth Ecumenical Council which included the Councils judgment and condemnation of Pope Honorius
"On earth, no mortal should presume to reproach (redarguere) any faults to the Pontiff, because he who has to judge (judicaturus) others, should not be judged (judicandus) by anyone, unless he is found deviating from the Faith."  
Gratian, the 'Father of Canon Law,' Decree of Gratian, (Pars I, D 40, c. 6)
Pope Francis: An Eschatological Overview
The massive emphasis on mercy–giving and receiving–is the key to understanding the eschatological dimension of his pontificate
Vatican Insider | Stephen Walford | February 8, 2020
[….]This teaching on divine mercy is one example where a beautiful convergence between authentic private revelation and the magisterium has enabled the faithful to grasp an essential element of what it means to live an authentic Christian life. But there is more to it than that. In the Diary of St Faustina Kowalska, there is a little talked of, but undeniable theme running through it: the Lord makes clear the season of divine mercy is for the end times. St Faustina herself was told she would prepare the world for the Lord's second coming, while St John Paul II in 2002 referred to the promise of Jesus to St Faustina that "a spark from Poland will prepare the world for my final coming" as binding.
It is surely the case that Pope Francis has–with the prompting of the Holy Spirit–taken what was in part embryonic in the pontificate of St John Paul II, and placed mercy as the absolute key for the future of the Church and the world. Its salvific message is plastered across almost every page of the Holy Father's writings in one way or another, as the antidote to the ever increasing evil that offers only death and destruction.
Fr Spadaro in his essay also touches upon several teachings and attitudes that I too have long considered as of having great importance in understanding this Pope: Francis shuns a millenarian view of the future of humanity where some golden age of peace within history rules; his focus rests solely on the criteria for a blessed Final Judgement as found in the Beatitudes. The criteria, therefore is Jesus himself, since the Beatitudes are in essence, a portrait of the Lord. Furthermore, the Pope sees opportunities everywhere to build bridges and to invite reconciliation. No situation or soul is beyond help or redemption in the time God allows for conversion.
This charism of the Pope is the great dividing line between those who understand him and those who do not. How can he sting like St John the Baptist, yet at other times appear far too generous? In reality, he is following the criteria of Jesus to the letter–some may say even rigidly! He condemns hypocrisy, narcissism, self- love, and a pharisaical attitude that divides between "them" and "us." He continually invites, even demands help for the poor and marginalised. His constant criticisms in Santa Marta simply warn us that we will be judged on love, and that no defence attorney will be present if we live now as armchair Christians with a Jonah syndrome. No, the Holy Father cares deeply, he knows Jesus recoils at hypocrisy and spiritual apathy and therefore in his heart, he must give the Church some tough love. What Pope Francis is obviously aware of, is the sad reality that for even many Catholics, Jesus' warning concerning "love growing cold" (cf. Matt 24:12) applies now more than ever. How many refuse to forgive, to apologise, to give of themselves generously? How many create their own moral code, with excuses and exemptions? How many prefer to look after their own interests no matter how much suffering they leave in their wake? This in reality is apostasy from the central Christian message: to love God and neighbour. And thus charity, repentance, mercy are watered down to such an extent that they become meaningless.
In an eschatological sense, I see Francis trying to form a Church that is far more conformed to Jesus himself; one that is authentically evangelical; one that has its foundations in the dirt and dust of its precious flock; one in which love and humility are never again overshadowed by the lust for prestige, power and worldly success. In short, this is the vision of a Church that is being prepared as the Bride fit for her meeting with the Bridegroom.
Many Traditionalists are right though: there is a war, there is a powerful enemy, there is an apocalyptic battle being waged, but they are being seduced by that same enemy. The enemy is Satan, not Pope Francis, or other Catholics who they don't agree with. Pope Francis, as a realist, knows the depth of this spiritual war, but he also knows wounded souls (no matter how those wounds came about) need love and mercy. They need salvation and are not to be seen as enemies fighting for the other side. This attitude of mercy is entirely in line with Jesus rebuking James and John, who suggested sending down fire from heaven on those who did not welcome the Lord (Lk 9:54).
The division being caused by those opposed to the Holy Father, does nothing other than serve the cause of Satan in creating confusion and doubt in the hearts of ordinary Catholics. Satan, of course, does not care too much with "the world" –he desires far more to destroy the Lord's work in His Church; to suffocate the sacramental life from souls and to present preaching as hypocritical nonsense. He despises this Pope because Francis shines a light on his deviousness, and because the Holy Father is willing to take risks for the sake of the lost sheep.
Pope Francis has also contributed to the Marian Era that began in the mid nineteenth century; a period of time prophesied by St Louis de Montfort as preparation for the second coming of Jesus. Not only his very personal Marian devotion, but his emphasis on the church as Mother in imitation of Mary– including the new Feast of Mary Mother of the Church– has enabled the Church to reflect ever more the Marian dimension in its mission to bring the salvation of her Son to all. The Pope's protection of Medjugorje should also be seen in this context. This Marian dimension is essential in the years ahead because it prepares for the Triumph of the Immaculate Heart of Mary, when divine love will proclaim the final victory; it moulds the faithful into humble souls who imitate Mary, and who follow her command to "do whatever He tells you" (Jn 2:5).
Of course, Pope Francis, like his predecessors shuns idle speculation and sees a danger in spending time immersed in apocalyptic literature especially from private revelation. What is important, is to keep an Advent spirit of watchfulness; to continually discern the signs of the times, but always with a vision of hope for eschatological glory, and not some intra historical era that will never come. Faith tells us that we can see a dawn breaking on the horizon, from the East; we can see the signs that summer is near (Matt 24:32), but we also know that until that Day arrives, the spiritual war will become more intense. To remain loyal to the Pope and his magisterium is to have a sure guide for what is still to come; it is to help avoid the pitfalls that will inevitably hurt us, but above all, it will keep us close to Jesus Christ.
In the magisterium and prophetic voice of Pope Francis, we are told to strip ourselves of all that hinders a full adherence to the Gospel: "Along this journey, the cultivation of all that is good, progress in the spiritual life and growth in love are the best counterbalance to evil. Those who choose to remain neutral, who are satisfied with little, who renounce the ideal of giving themselves generously to the Lord, will never hold out. Even less if they fall into defeatism, for "if we start without confidence, we have already lost half the battle and we bury our talents… Christian triumph is always a cross, yet a cross which is at the same time a victorious banner, borne with aggressive tenderness against the assaults of evil"
Even if we do not know the day or the hour, we do know how to keep our lamps lit; we know how to prepare. A revolution of love, tenderness and mercy is Pope Francis' answer to the reality of the Last Judgment, from which no one can escape, and which in a very real sense is already in progress. If holiness is grasped with both hands, then the apocalypse holds no fears; in fact it presents a wealth of opportunities to serve the Lord.
Maranatha is the prayer that can and should live joyfully in the hearts of the faithful in this season of mercy. We can take it to the poor, the sick, the lonely, announcing that their liberation is near. And even if centuries are still to pass by, the Church will live by a new evangelical urgency that will ensure the torch of hope burns bright until the true light comes to illuminate a transfigured creation. Pope Francis is playing a vital part in ensuring the Church prepares well for whatever the Lords asks it to go through in the future. Let us pray for him and his immensely important task.
COMMENTARY on Overview of the Eschatology of Francis:
         The first problem with the theologian Stephen Walford, and it is a huge problem, is that he makes the pope his proximate rule of faith and not Dogma. He therefore cannot distinguish between the pope's personal magisterium based upon his grace of state and the Magisterium of the Church based upon the attribute of Infallibility that Jesus Christ endowed His Church. Whatever the current pope says or does becomes his rule of faith and is necessarily, in his estimation, the work of the Holy Ghost. Beginning with this colossal error, he works to build a bridge between the teaching of a heretical pope and the Catholic faithful.
         But putting this error aside, he brings up a question that the Catholic faithful must be able to answer clearly with the revealed truth of God. So what is wrong with the modern popes emphasis of divine mercy? The problem is essentially that they emphasize divine mercy in opposition to divine justice and not as a different facet of the same jewel. Walford seems to be correct in that the popes of the Church of the New Advent believe that we are in the last age of the Church before the second coming of Jesus Christ. They also believe that this age is the time of mercy (as if other ages were not) and not justice (as if other ages were).
Benedict/Ratzinger held an interview with Jacques Servais, S.J. conducted in October of 2015 on questions of Faith and Justification. The interview was read by the Prefect of the Pontifical Household, Archbishop Georg Gänswein, to a subsequent Conference in November 2015 on Justification and published in March of 2016. In this interview Benedict/Ratzinger places in constant opposition the attributes of God's mercy and God's justice repeatedly characterizing His justice as "cruelty." He quotes in support of his theology John Paul II who was "deeply impregnated with this impulse," and Pope Francis whom he praises for his "pastoral practice (that) is expressed in the fact that he continually speaks to us of God's mercy." These popes all point to the gospel description of the last judgment in which the criteria for salvation or condemnation are the corporal works of mercy. Therefore they conclude, what one believes is of no importance but rather what one does for his fellow man. Thus, after dividing justice and mercy, they drive a wedge between faith and charity. It is from this that the term "evangelization" is redefined and distinguished from "proselytism," heretofore they have always been considered as necessary compliments as a cause is to its direct effect. Proselytism, the traditional fruit of evangelization, converting others to the true faith, is condemned as "solemn nonsense" and the new evangelization becomes only dialogue to exchange opinions for the end of promoting corporal works of mercy (which never materialize).
         Wisdom is the perfect knowledge of the most important things in their right order of reference. Discounting malice, Pope Francis has no wisdom because he has no right order of reference. "Without faith it is impossible to please God" (Heb 11:6). Charity, which is the friendship between God and man, is greater than Faith, which is believing what God has revealed on the authority of God, but without Faith, Charity is impossible. No one can have the friendship of God who does not believe His Truth. Acts of Charity are an extension of the virtue of Charity because they are entirely grounded upon seeing the image of God in other men. There can be no Charity without Faith, and although Charity is greater than Faith, Faith takes precedence in time. St. Thomas considers sins against Faith as the greatest of all sins because they radically separate the person from God. In the Acts of the Apostles, the apostles began the work of evangelization by making proselytes out of the Jews and pagans. When the Faithful of the Church grew from these labors, the obligation for works of Charity correspondingly increased. What did the apostles do? They established the deaconate to attend to works of Charity so that these works of Charity would not impede the work of evangelization to make new proselytes.  
         The second coming of Jesus Christ will be characterized by the Great Apostasy from the Faith as described by St. Paul: "Let no man deceive you by any means, for unless there come a revolt first, and the man of sin be revealed, the son of perdition..." (2 Thess. 2:3). Jesus said, "Will not God revenge his elect who cry to him day and night: and will he have patience in their regard? I say to you, that he will quickly revenge them. But yet the Son of man, when he cometh, shall he find, think you, faith on earth" (Luke 18:7-8)? We are now in the Great Apostasy for at no time in history has the apostasy been so generalized and extended to the summit of Church authority.
         It is impossible to drive a wedge between God's justice and God's mercy. God is perfect Act and infinite Simplicity. He is present wherever He acts. There are no distinguished parts in God. Mercy is only possible in the context of justice and vice versa, otherwise the entire Passion of Jesus Christ becomes meaningless. Jesus does not suffer the cruelty of His passion from the direct will of the Father but from sinful men by the Father's permissive will. It is not the cruelty of God but cruelty of sinful men. Jesus as the Son of Man willingly suffers His Passion firstly to give honor and glory to the Father in the name of mankind to the end of redeeming man from sin.
         "Without faith it is impossible to please God." It is only through Faith that Charity can exist without which the merits of the redemptive suffering of Christ's passions cannot be personally gained. "Therefore I said to you, that you shall die in your sins. For if you believe not that I AM he, you shall die in your sin. They said therefore to him: Who art thou? Jesus said to them: The beginning (I AM), who also speak unto you" (John 8:24-25).
         In the last judgment when God makes a radical public distinction between "them" and "us," Jesus Christ will say, "When I was thirsty and you gave me to drink" (Matt 35:25).  The faithful will ask, "Lord, when did we see thee… thirsty and give thee to drink?" (37). Jesus will say, "Amen I say to you, as long as you did it to one of these my least brethren [that is, 'As many of you as have been baptized in Christ, (who) have put on Christ' (Gal 3:27) when they were 'born again by water and the Holy Ghost' (John 3:5),] you did it to me." Only the faithful can see the image of God in the other and the likeness restored by the grace of Jesus Christ in the "brethren."
         Then He will say to those on His left condemned to hell, "Amen I say to you, as long as you did it not to one of these least (that is, the "brethren" of Christ), neither did you do it to me" (45). Christ dwells in the souls of the faithful by Charity. Those condemned did not see Christ in the faithful. Those who are condemned may have given a drink to the thirsty but without faith, they did not see the image of God in the other, and therefore, they did not do it for Him. They were not works of Charity but works of human philanthropy. Works of mercy do not profit for salvation without Faith. While Faith can exist without Charity, Charity cannot exist without Faith in this world. Faith will pass with death but Charity will remain. That is why the last judgment is determined by acts of mercy and not articles of Faith because at the Last Judgment everyone will believe.
         The modern Church of the New Advent is in true apostasy which is, by definition, the actual denial of revealed truth. They do not do works of mercy that profit for eternal salvation because they do not have faith. Yet Walford claims, in a remarkable inversion of divine Wisdom, that apostasy is failure in works of mercy. The rank hypocrisy in this claim is evident in that Catholic institutions doing works of mercy have crumbled since Vatican II when the age of mercy supposedly got underway. And still, the popes of the Church of the New Advent do not get it. Only by preaching the faith will acts of mercy again abound. Jesus said to St. John the Baptist who resisted baptizing Him, "For so it becometh us to fulfill all justice" (Matt 3:15). The Church of the New Advent cannot have part in the mercy of God because they have no part with Him to "fulfill all justice." The blasphemy is this: the modern popes believe they are more merciful than God. 
         They proclaim the era of mercy in opposition to God's "cruel" justice while essentially removing all penitential practices during Lent while accusing traditionalist Catholics of being "seduced by Satan" and "serving the cause of Satan" by the "division…  creating confusion and doubt in the hearts of ordinary Catholics" when they oppose the rank heresy of Pope Francis. The implications of this division between justice-mercy and charity-faith overturn the Catholic dogmas on justification. The Church of the New Advent has a Lutheran conception of justification. In the Servais interview Benedict/Ratzinger said:
"It seems to me that in the theme of divine mercy is expressed in a new way what is meant by justification by faith. Starting from the mercy of God, which everyone is looking for, it is possible even today to interpret anew the fundamental nucleus of the doctrine of justification, and have it appear again in all its relevance."
Benedict/Ratzinger "interprets anew" by mischaracterizing the Catholic dogmatic teaching on justification as "the conceptuality of St. Anselm" which he says "has now become for us incomprehensible" because it necessarily includes the justice of God. He then adds:
"Only where there is mercy does cruelty end, only with mercy do evil and violence end. Pope Francis is totally in agreement with this line. His pastoral practice is expressed in the fact that he continually speaks to us of God's mercy. It is mercy that moves us toward God, while justice frightens us before Him."
What is worse, Benedict/Ratzinger adds that God "simply cannot leave 'as is' the mass of evil that comes from the freedom that he himself has granted. Only He, coming to share in the world's suffering, can redeem the world." So God becomes responsible for the "mass of evil" in the world because He is responsible for granting man "freedom" and is therefore compelled by justice "to share in the world's suffering" to "redeem the world"! The end of this is that God has an obligation in justice for mercy. The corollary to this is that man has an unconditional right to divine mercy.   
         God is not compelled to anything outside Himself. He cannot positively will evil. He can and does permit evil only because He and He alone is capable of bring good out of evil. No man can earn God's mercy and eternal salvation on their own merits.
"Charity is man's friendship with God based on man's share in the Divine Life, in the happiness of God Himself. But man cannot naturally share in God's own life. Man's participation in the Divine Life is a free supernatural gift which God gives to man. Charity then cannot be acquired by any purely human effort. It is a gift of God infused in man's soul by God's goodness and generosity. Charity, like the other theological virtues, is a supernatural virtue infused in the will by God Himself. Who can give man a share in the Divine Love except God Himself?"
Rev. Walter Farrell, O. P., My Way of Life, Pocket Edition of St. Thomas
         A faithful Catholic in the state of grace is able to merit eternal life and atone for his sins because of his union by grace with Jesus Christ in Charity. This is what gives value to his prayers, penances, and mortifications without which they have no value at all. This union of Charity with Christ by grace permits the faithful to not only atone for their own sins but also for the sins of others as St. Paul said, "Who now rejoice in my sufferings for you, and fill up those things that are wanting of the sufferings of Christ, in my flesh, for his body, which is the church" (Col 1:24). And thus:
 "The observance of Lent is the very badge of the Christian warfare. By it, we prove ourselves not to be enemies of the Cross of Christ. By it, we avert the scourges of divine justice. By it we gain strength against the princes of darkness, for it shields us with heavenly help. Should mankind grow remiss in their observance of Lent, it would be a detriment to God's glory, a disgrace to the Catholic religion, and a danger to Christian souls. Neither can it be doubted, but that such negligence would become the source of misery to the world, of public calamity, and of private woe." 
Pope Benedict XIV, encyclical, May 30, 1741
         Without the justice of God there could be no mercy. The faithful rejoice in the justice of God for by it we are made children of God and can merit eternal life. Those who divide God's mercy from His justice and believe that eternal life awaits them without the necessity of Faith and penance are whistling in the wind. There will not have any part with God in eternal life. May God in His mercy keep us in the right Faith, a burning Charity and a penitential spirit until our last breath.
<![if !vml]>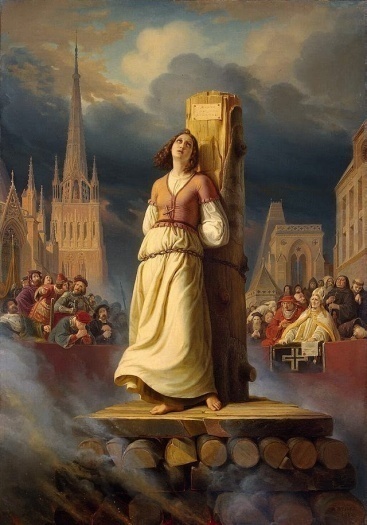 <![endif]>Pope Francis never kneels before the Blessed Sacrament! Why?
Then Jesus said to them: Amen, amen I say unto you: Except you eat the flesh of the Son of man, and drink his blood, you shall not have life in you. He that eateth my flesh, and drinketh my blood, hath everlasting life: and I will raise him up in the last day. For my flesh is meat indeed: and my blood is drink indeed. He that eateth my flesh, and drinketh my blood, abideth in me, and I in him. As the living Father hath sent me, and I live by the Father; so he that eateth me, the same also shall live by me. This is the bread that came down from heaven. Not as your fathers did eat manna, and are dead. He that eateth this bread, shall live for ever. John 6:54-59
For as often as you shall eat this bread, and drink the chalice, you shall shew the death of the Lord, until he come. Therefore whosoever shall eat this bread, or drink the chalice of the Lord unworthily, shall be guilty of the body and of the blood of the Lord. But let a man prove himself: and so let him eat of that bread, and drink of the chalice. For he that eateth and drinketh unworthily, eateth and drinketh judgment to himself, not discerning the body of the Lord. 1 Cor 11:26-29
Because for Francis, 'This is a hard saying; who can listen to it?' (John 6:60)
And if anyone would know, it would be Benedict!
"The greatest persecution of the Church comes not from her enemies without, but arises from sin within the Church." 
Pope Benedict XVI
As we suffer under the moral and doctrinal Novelties of Pope Francis, it is evident why he wanted the Novelty Master, Paul VI, to become another novel Novus Ordo saint.  Montini is the man who defined the Spirit of Vatican II in one word: NOVELTY in order to please men.
The Church Teaches:
"But though we, or an angel from heaven, preach a gospel to you besides that which we have preached to you, let him be anathema. As we said before, so now I say again: If any one preach to you a gospel, besides that which you have received, let him be anathema. For do I now persuade men, or God? Or do I seek to please men? If I yet pleased men, I should not be the servant of Christ."
         St. Paul, Galatians 1, 8-10
"Blind that they are, and leaders of the blind, inflated with a boastful science, they have reached that pitch of folly where they pervert the eternal concept of truth and the true nature of the religious sentiment; with that new system of theirs they are seen to be under the sway of a blind and unchecked passion for novelty, thinking not at all of finding some solid foundation of truth, but despising the holy and apostolic traditions, they embrace other vain, futile, uncertain doctrines, condemned by the Church, on which, in the height of their vanity, they think they can rest and maintain truth itself."
         St. Pius X, Pascendi
"A lamentable spectacle is that presented by the aberrations of human reason when it yields to the spirit of novelty, when against the warning of the Apostle it seeks to know beyond what it is meant to know, and when relying too much on itself it thinks it can find the fruit outside the Church wherein truth is found without the slightest shadow of error."
         Pope Gregory XVI, Singulari nos, 1834, quoted by St. Pius X in Pascendi
"It is impossible to approve in Catholic publications of a style inspired by unsound novelty which seems to deride the piety of the faithful and dwells on the introduction of a new order of Christian life, on new directions of the Church, on new aspirations of the modern soul, on a new vocation of the clergy, on a new Christian civilisation."
         Leo XIII, Jan 27, 1902, quoted by St. Pius X in Pascendi
Paul VI Replys:
"... We wish to make our own the important words employed by the Council; those words which define its spirit, and, in a dynamical synthesis, form the spirit of all those who refer to it, be they within or without the Church. The word NOVELTY, simple, very dear to today's men, is much utilized; it is theirs... That word... it was given to us as an order, as a program... It comes to us directly from the pages of the Holy Scripture: For, behold (says the Lord), I create new heavens and a new earth. St. Paul echoes these words of the prophet Isaiah; then, the Apocalypse: I am making everything new. And Jesus, our Master, was not He, himself, an innovator? You have heard that people were told in the past ... but now I tell you...– Repeated in the Sermon on the Mount.
"It is precisely thus that the Council has come to us. Two terms characterize it: RENOVATION and REVISION. We are particularly keen that this spirit of renovation– according to the expression of the Council – be understood and experienced by everyone. It responds to the characteristic of our time, wholly engaged in an enormous and rapid transformation, and generating novelties in every sector of modern life. In fact, one cannot shy away from this spontaneous reflection: if the whole world is changing, will not religion change as well?
Between the reality of life and Christianity, Catholicism especially, is not there reciprocal disagreement, indifference, misunderstanding, and hostility? The former is leaping forward; the latter would not move. How could they go along? How could Christianity claim to have, today, any influence upon life?
"And it is for this reason that the Church has undertaken some reforms, especially after the Council. The Episcopate is about to promote the renovation that corresponds to our present needs; Religious Orders are reforming their Statutes; Catholic laity is qualified and found its role within the life of the Church; Liturgy is proceeding with a reform in which anyone knows the extension and importance; Christian education reviews the methods of its pedagogy; all the canonical legislations are about to be revised.
And how many other consoling and promising novelties we shall see appearing in the Church! They attest to Her new vitality, which shows that the Holy Spirit animates Her continually, even in these years so crucial to religion. The development of ecumenism, guided by Faith and Charity, itself says what progress, almost unforeseeable, has been achieved during the course and life of the Church. The Church looks at the future with Her heart brimming with hope, brimming with fresh expectation in love... We can say... of the Council: It marks the onset of a new era, of which no one can deny the new aspects that We have indicated to you."
         Paul VI, General Audience, July 2, 1969
And we remember the "miracles" attributed to Paul VI that provided "evidence" for the "sanctity" of this Novelty Master! Two cases where the medical prognosis of morally degenerate abortionists proved to be incorrect are regarded as a "miracles"!
"This second miracle attributed to Pope Paul VI concerned the healing of an unborn in the fifth month of pregnancy. According to the Catholic News Agency the mother, from Verona in Italy, had an illness that risked her own life and the life of her unborn and was advised to have an abortion.
A few days after the beatification of Paul VI by Pope Francis in October 2014, the mother prayed to the now Blessed Paul VI at a shrine in Lombardy and the baby girl was later born in good health.
The first miracle involving Pope Paul VI took place in California in the 1990s. It also concerned an unborn which was found to have a serious health problem that could mean brain damage. Doctors advised that it be aborted, but the mother entrusted her pregnancy to Paul VI. The child was born healthy.  Irish Times, Feb 6, 2018
Heretics welcome for Novus Ordo Communion! What has been done sub rosa for years is now open practice.
At their spring conference in Ingolstadt, the German bishops conference agreed that a Protestant partner of a Catholic can receive the Eucharist after having made a serious examination of conscience with a priest or another person with pastoral responsibilities, affirms the faith of the Catholic Church, wishes to end serious spiritual distress, and has a longing to satisfy a hunger for the Eucharist. 
Edward Pentin, National Catholic Register
Pope Francis complains of Political Decay in the West – The cause? The failure of the Catholic Church to teach Catholic doctrine and Catholic morals!
Providence is the proper instrument for change, and the test of a statesman is his cognizance of the real tendency of providential social forces… it acts through the instincts and intuitions of our feeble flesh, [demonstrating] that religion and politics are inseparable, that the decay of one must produce the decay of the other.
Russell Kirk, The Conservative Mind
Wisdom is the most perfect knowledge, of the most important things, in their right order of reference.  Without the "right order of reference", Wisdom is impossible. Pope Francis has no Wisdom.  He does not even know the "greatest commandment in the law"!
Master, which is the greatest commandment in the law? Jesus said to him: Thou shalt love the Lord thy God with thy whole heart, and with thy whole soul, and with thy whole mind. This is the greatest and the first commandment.
Matt. 22:36-38
Along with the virtues, this means above all the new commandment, the first and the greatest of the commandments, and the one that best identifies us as Christ's disciples: "This is my commandment, that you love one another as I have loved you" (Jn. 15:12). 
Pope Francis, Evangelii Gaudium, (161) On the Proclamation of the Gospel in Today's World
COMMENT: In Mystici Corporis Pope Pius XII said that "only those are to be included as members of the Church who have been baptized and profess the true faith, and who have not been so unfortunate as to separate themselves from the unity of the Body, or been excluded by legitimate authority for grave faults committed."
This definition of those who are members of the Church founded by Jesus Christ, outside of which there is neither the forgiveness of sins nor the possibility of salvation, authoritatively affirms the definition formulated by St. Robert Bellarmine. This teaching guides the practical implications of the three dogmas regarding salvation, that is: the necessity of receiving the sacraments; the necessity of professing the true faith (cannot be a heretic); and the necessity of being a subject of the Roman pontiff (cannot be a schismatic). A necessary correlative of these dogmas follows that the true obedience of those subject to the Roman pontiff is conditional upon the Roman pontiff defending the true faith and the true sacraments. Just as a child who disobeys the unjust command of a parent who commands sin does not cease thereby to being a subject of his parent, no Catholic who defends the true faith and the true sacraments when attacked by the Roman pontiff ceases to being his subject.
What Cardinal Zen needs to do (but is surely unable) is to affirm that Dogma is the proximate rule of faith, and therefore, he cannot in conscience permit faithful Catholics in China to be forced under the jurisdiction of the formally heretical bishops that make up the Communist government Patriotic Catholic Church in China.  He should then consecrate bishops for the faithful Catholics in China without a papal mandate.  He can even justify his actions by using the same argument offered by Cardinal Giovanni Battista Re in his open letter to Cardinal Zen, that is, "the expression independent Church can no longer be interpreted in an absolute manner as 'separation' from the Pope, as was the case in the past." If this can be applied to the Communist government Church, it can applied to the those who profess the true faith in the underground Catholic Church.
Ss. Peter & Paul Roman Catholic Mission denies that we are an "independent" Church although this is what we are accused of by the hierarchy and 'devout' members of the Church of the New Advent. It is not an argument but a form of ad hominem attack as a means to beg the real questions regarding our public defense of Catholic truth. We can be grateful that Cardinal Re has scuttled their hypocritical posturing. But putting that aside, who do we think is telling the truth in this article posted below? Did Benedict/Ratzinger really play the major role in this betrayal of the Chinese Catholics as Cardinal Re claims and not Pope Francis? We expect that soon everyone will learn that Cardinal Re is telling the truth and Benedict/Ratzinger is perhaps a whole lot worse than Pope Francis. Extra-ordinary Pope Benedict/Ratzinger will prove to be the Ringmaster of this scandal; Ordinary Pope Francis will prove to be just another clown.
Vatican letter attacks Cardinal Zen, says Chinese 'patriotic' church is no longer 'independent'
LifeSiteNews | Riccardo Cascioli | Feb 29, 2020 | Reprint from The Daily Compass
The Daily Compass has been shown an explosive letter signed by the Dean of the College of Cardinals, Cardinal Giovanni Battista Re, that fiercely attacks Cardinal Joseph Zen, the Archbishop Emeritus of Hong Kong, who has been critical of the secret agreement between China and the Holy See that has resulted in the increased persecution of Catholics. The letter contains misleading statements, affirming that there is a continuity between the approach of this pontificate with that of previous pontificates, when in fact no such continuity exists. Furthermore, it makes very grave misrepresentations, attributing the authorship of the present secret agreement to Benedict XVI and declaring a change in doctrine regarding the possibility of independent Churches.
Cardinal Joseph Zen is an obstacle for the Church in China, and from now on the Catholic Church can be formed by independent churches. This is the essence of an explosive and incredible letter sent on February 26 to all the cardinals by the Dean of the Sacred College, Cardinal Giovanni Battista Re, that The Daily Compass has been shown exclusively. It marks a fierce and unheard of frontal attack on the 88-year-old archbishop emeritus of Hong Kong, the intrepid opponent of the secret agreement between China and the Holy See signed in Beijing on September 22, 2018.
It is an unprecedented gesture, made even more significant by the fact that is the first official act (protocol number 1/2020) of the new Dean of the Sacred College. Re was appointed as Dean on January 18 as a result of the Motu Proprio by which Pope Francis surprisingly made the deanship a position that now has a 5-year term limit, thereby retiring Cardinal Angelo Sodano.
The letter is intended to be a response to the letter that Cardinal Zen addressed to his brother cardinals last September 27, but Cardinal Re also makes explicit reference to various other interventions by Zen. The cardinal is well-known for speaking out boldly on behalf of so-called "clandestine" Chinese Catholics who are being humiliated and condemned by the 2018 agreement that still remains secret.
The first point of the letter declares the alleged continuity between Pope Francis and his predecessors regarding possible agreements with China: "In their approach to the situation of the Catholic Church in China, there is a profound symphony of the thought and action of the last three pontificates, which out of respect for the truth have favored dialogue between the two parties, not opposition." Thus it attributes to Saint John Paul II "the idea of reaching a formal agreement with the governmental authorities on the appointment of bishops," recalling that he "favored the return to full communion of bishops consecrated illicitly over the years, beginning in 1958."
Cardinal Re then launches into a direct attack on Cardinal Zen, whose crime is that he has said many times that "it would be better to have no agreement rather than a 'bad agreement.'" According to Re, "the last three popes did not share this position and supported and accompanied the drafting of the agreement that, at the present time, seemed to be the only one possible."
These affirmations made by Cardinal Re constitute a grave distortion of reality, because it is obvious that Saint (sic) John Paul II and Benedict XVI took an approach that is markedly different from that of the present pontificate. If it is true that they had a great desire for dialogue with China and dedicated many efforts to it, it is equally true that this dialogue was exclusively a function of their goal of helping the Chinese Church – divided between the "patriotic" church and the "clandestine" church – to be reconciled.
At the same time, they consistently reaffirmed the non-negotiable points for an agreement, which had to respect religious freedom and the identity of the Church, including the freedom to appoint bishops. The harsh responses of Saint (sic) John Paul II to Chinese provocations over the appointment of bishops bears witness to this, as does his decision to proceed with the canonizations of the Chinese martyrs on October 1, 2000, despite the harsh objections of Beijing, and also Benedict XVI's May 27, 2007 Letter to Chinese Catholics, to cite only a few of the most egregious examples.
Cardinal Re then goes on to deny a statement by Cardinal Zen that the agreement signed in September 2018 could be "the same one that Pope Benedict had at the time refused to sign." The Dean assures his fellow cardinals that he has verified this in the Archive of the Secretariat of State and makes an astounding declaration: "Pope Benedict XVI had approved the draft of the Agreement on the appointment of Bishops in China, which it was only possible to sign in 2018."
And so, according to Cardinal Re, the secret Agreement also bears the signature of Benedict XVI, a sensational revelation that at this point requires proof: the documents of the Secretariat of State cited by Cardinal Re and the secret agreement of 2018 need to be made public so as to verify such affirmations. If this were shown to be true, one could only deduce that Pope Benedict XVI had reneged on everything he had publicly written, such as for example in his famous already-mentioned May 2007 Letter to Chinese Catholics, whose radical difference to the approach laid out by Re we show in another article. Moreover, Re does not explain why, if Benedict XVI had given his placet to the Agreement, it was not already signed ten years ago.
Immediately after this, there is the passage that is most pregnant with consequences for the universal Church: "The Agreement provides for the intervention of the authority of the Pope in the process of the appointment of Bishops in China. Even starting from this certain fact, the expression independent Church can no longer be interpreted in an absolute manner as "separation" from the Pope, as was the case in the past." These affirmations leave one speechless: "independent Churches" can be simultaneously in communion with the Pope, a declaration that has implications far beyond the Chinese Church and proposes a new ecclesiology. But this is exactly what Pope Benedict XVI denied in the Letter to Chinese Catholics, declaring the statutes of the Patriotic Association to be "irreconcilable with Catholic doctrine." And yet, as far as we can tell, the secret Agreement has legitimized them.
Cardinal Re is clearly aware of the implications of these statements, so much so that immediately afterwards he explains that we are at a moment of "epochal change" which gives rise to consequences "both on the doctrinal and practical level." Thus he explicitly says that doctrinal changes have been enacted in order to arrive at the Agreement with the Chinese government. This is a very serious affirmation, as one can easily guess: it is the exact opposite approach to the one expressed publicly by Saint John Paul II and Benedict XVI.
The rest of the letter goes on to cite the harshest criticisms of the Agreement made by Cardinal Zen, declaring them to be "objections" to the "pastoral guidance of the Holy Father toward "clandestine" Catholics," making a reference to the fact that the Pope has repeatedly listened to Cardinal Zen's reasoning and read "his many missives." Cardinal Zen thus becomes the easy scapegoat for the prolongation of "tensions and painful situations" that divide the Chinese Church despite the efforts of the pope and his collaborators.
In other words, the letter of Cardinal Re – who obviously did not write on his own initiative – is truly a call to his brother cardinals to isolate Cardinal Zen, even to the point of making one think that the elimination of the Archbishop emeritus of Hong Kong is part of the secret agreement. But Cardinal Re should explain to us why it is that persecution against Catholics in China has intensified since the agreement was signed while the Holy See has remained completely silent. And he should also explain why the Patriotic Association, now recognized by the Holy See, has never expressed so much as a desire for communion with Rome.
Archbishop Viganò responds to criticism of Cardinal Zen: Vatican has delivered the Chinese Church to the enemy
Full text of letter by Archbishop Carlo Maria Viganò to Cardinal Joseph Zen
Archbishop Carlo Maria Viganò | LifeSiteNews | Feb 29, 2020